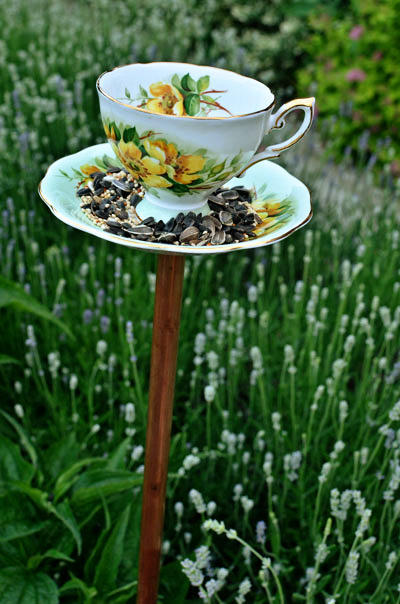 This adorable homemade bird feeder is a cinch to make and the perfect DIY wedding favor for an outdoor wedding. It also makes a perfect shower gift or bridesmaid gift. (I made some last year as teacher gifts and I will be doing the same this year.)
If your wedding is still a few months away, round up vintage teacups from garage sales, and second-hand stores. I found most of mine at second hand stores for $2 – $4 each.
Homemade Bird Feeder from Vintage Teacups Tutorial
You will need:

3 feet of 1/2 inch copper plumbing pipe per bird feeder (I paid $4 for three feet at a hardware store)
copper cap

sand paper or sanding block

teacup
epoxy
(I used 5 minute epoxy. If you are making a bunch of these go for the slower drying epoxy.)
mixing tray and bamboo stick
Q-tip
birdseed
Gather your vintage teacups.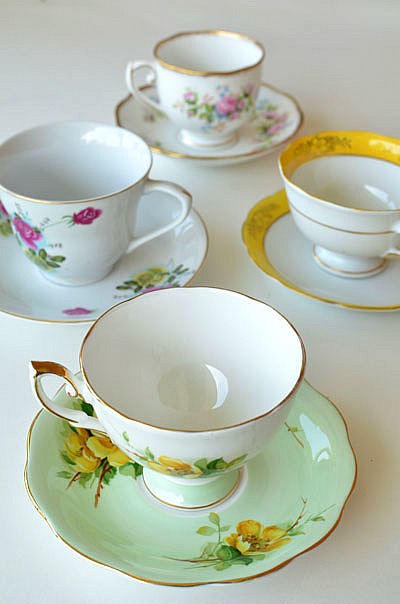 Gather other supplies, including epoxy.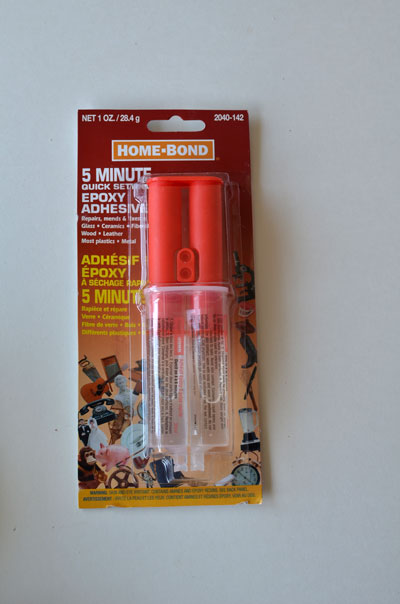 Sand bottom of copper cap.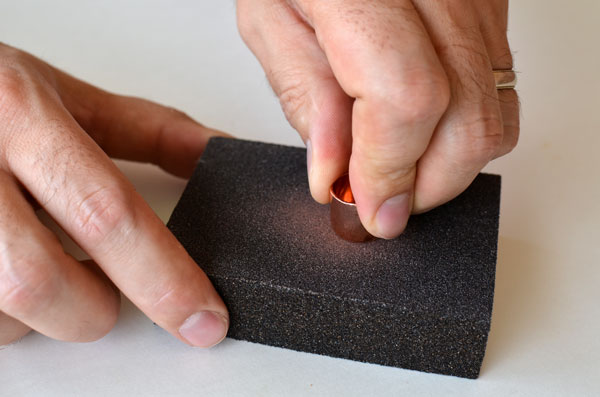 Sand bottom of cup, inside of saucer and bottom of saucer. This will help to make them adhere better.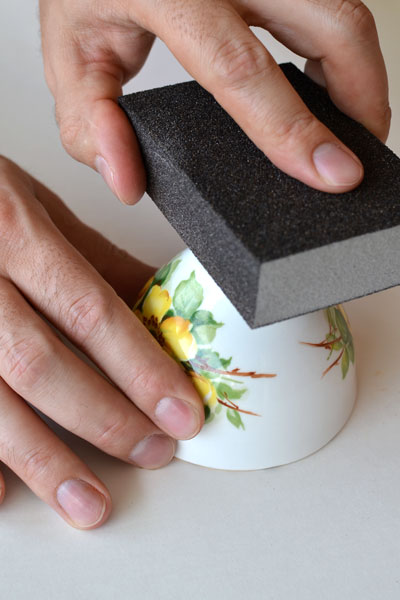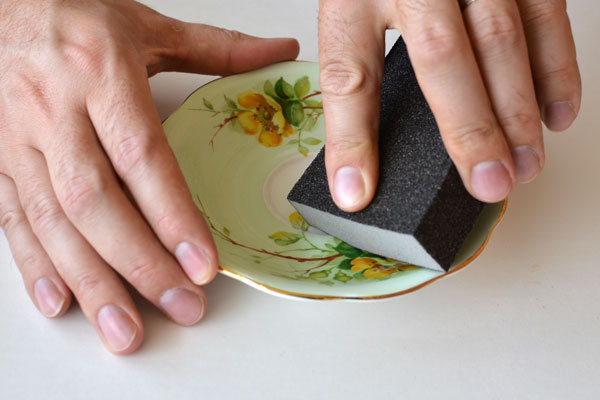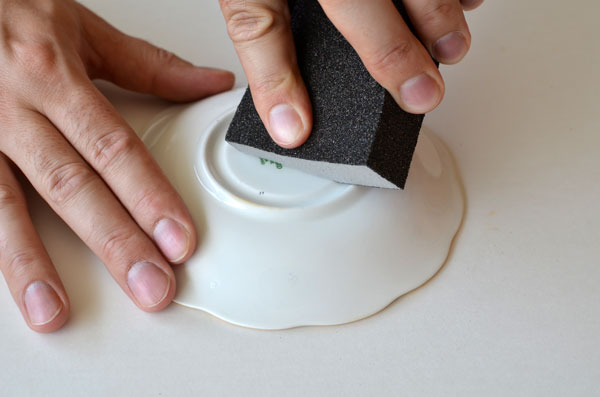 Mix epoxy.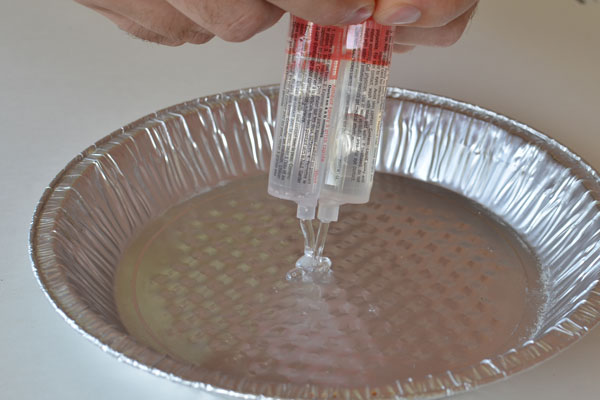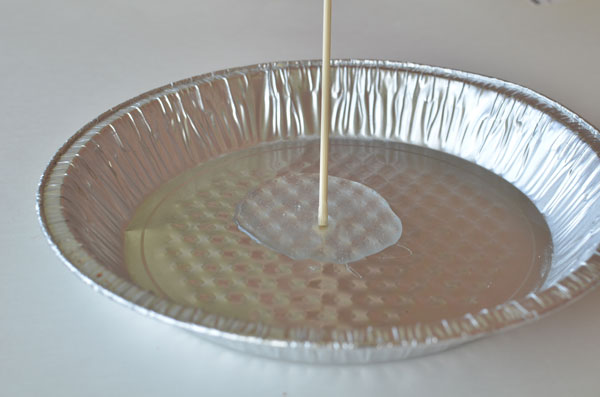 Place epoxy on rim of cup and inside of saucer.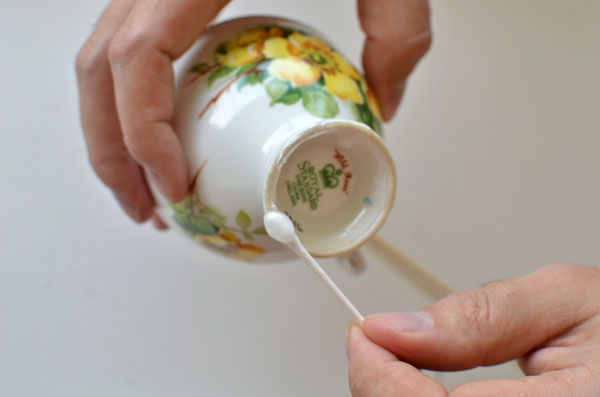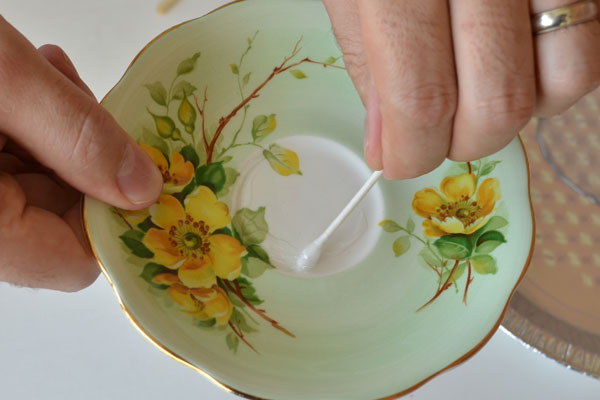 Set cup on top of saucer and hold in place for a few seconds.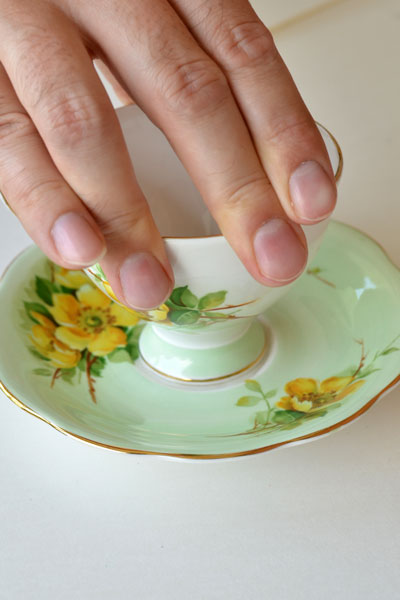 Let sit for half an hour. After it has set, turn it over and place a dab of epoxy on copper cap and back of saucer.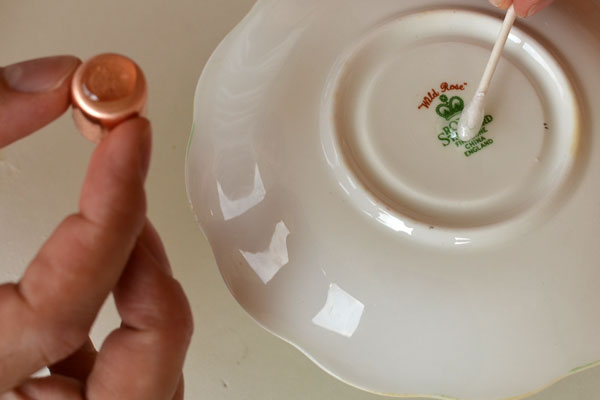 Let sit for half an hour. Meantime, sand copper pipe to bring out its sheen.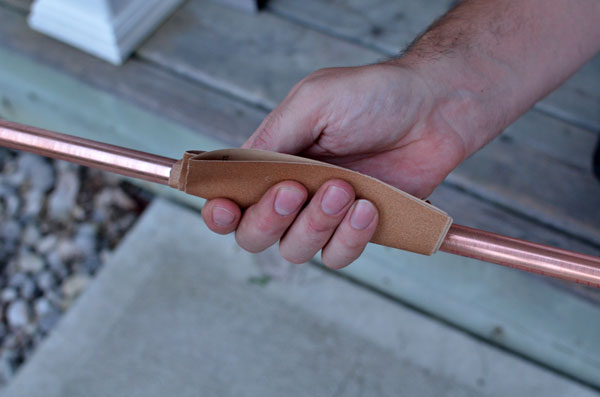 When set, place copper pipe inside the cap and poke into ground.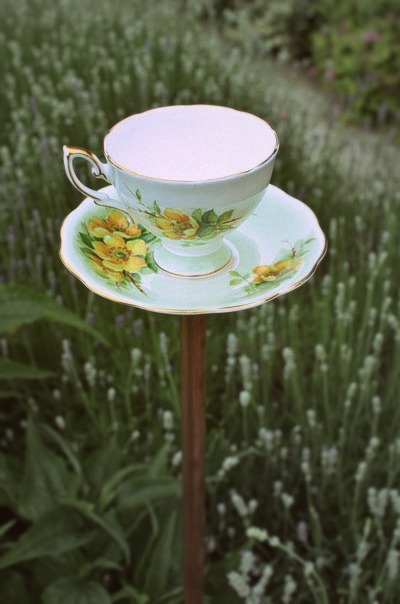 If giving these homemade bird feeders as favors or gifts, attach a small bag of birdseed. Your guests will love these – and so will the birds!