Crocheting is a kind of needlework done by interlocking looped stitches with a hooked needle. It also makes unique and personal touches to wedding style and decor.
Wedding dresses can take a less traditional spin when made with crochet details. I love the short dresses, which could be great for either a less formal bohemian type of wedding or for the rehearsal dinner. I am especially enamored with the green wedding dres with white crochet detailed overlay (shown below), which is like nothing else I've seen before!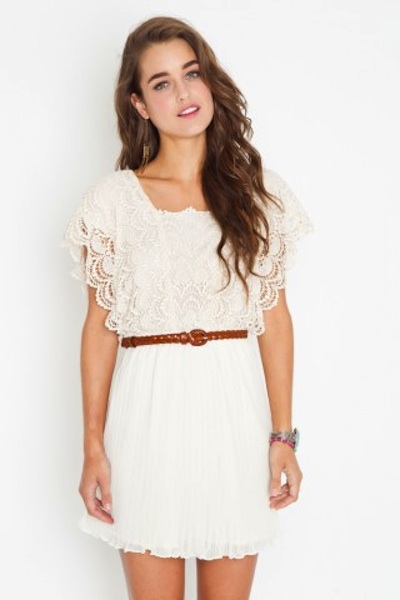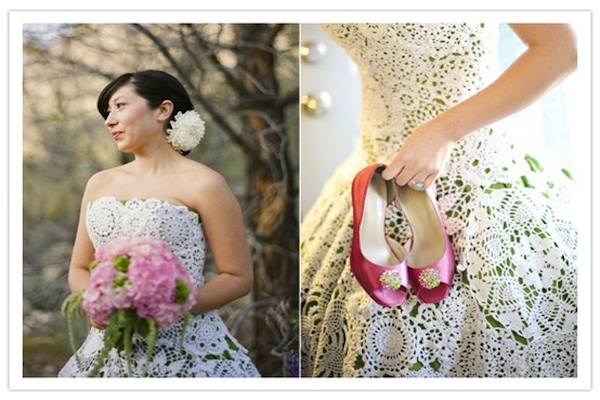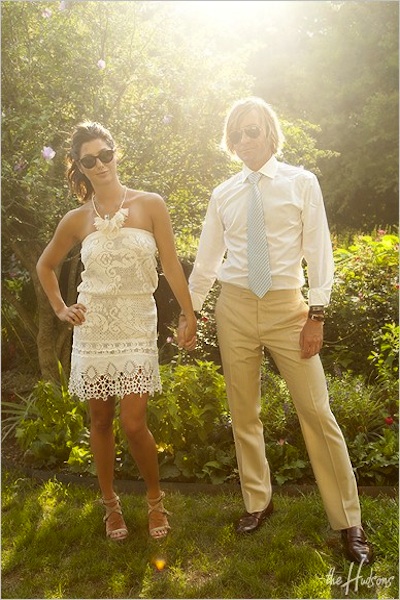 In addition to wedding dresses you could also incorporate crochet details into your day-of attire with this cute crochet garter or a crochet headband.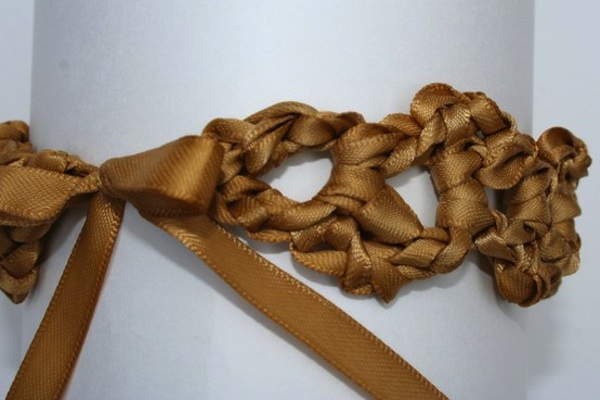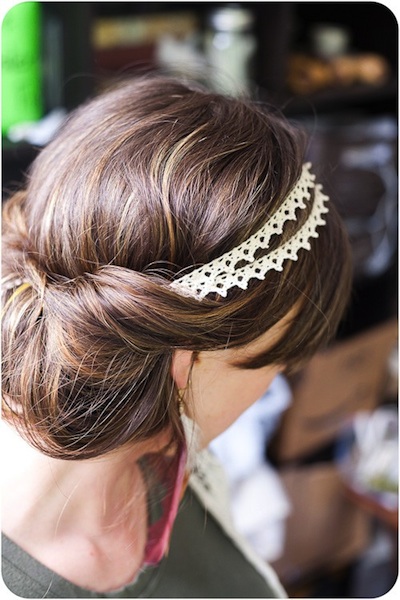 These crochet purses are also adorable, great bridesmaids gift ideas!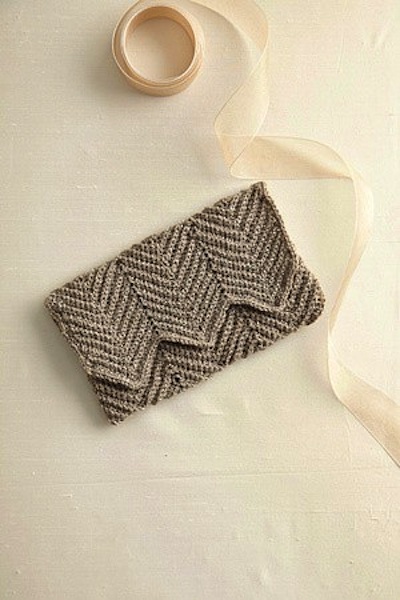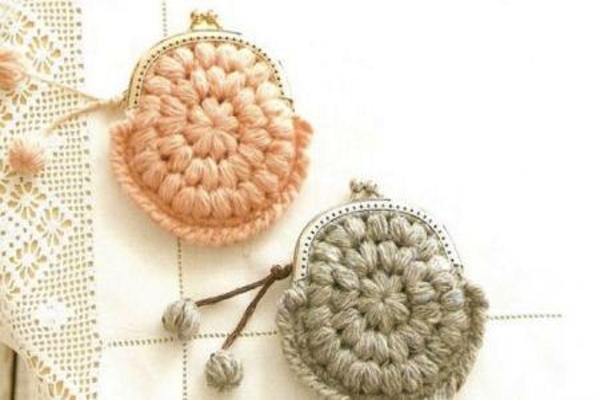 I love the idea of making a ring pillow out of something crocheted too, either of these would look great.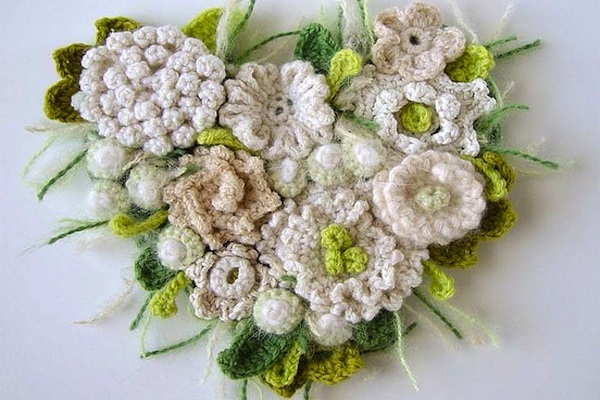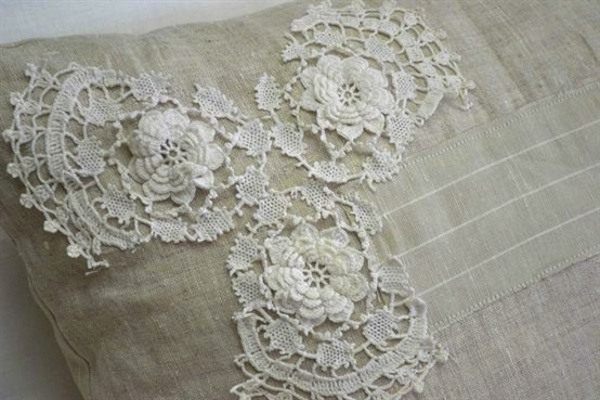 Making your place cards with a crochet detail is so different and would be something your guests would actually keep after the wedding as well! Can't you imagine these leaves with gold calligraphy for the guests names? Crocheted rocks with the guests names attached on cute tags would be amazing too.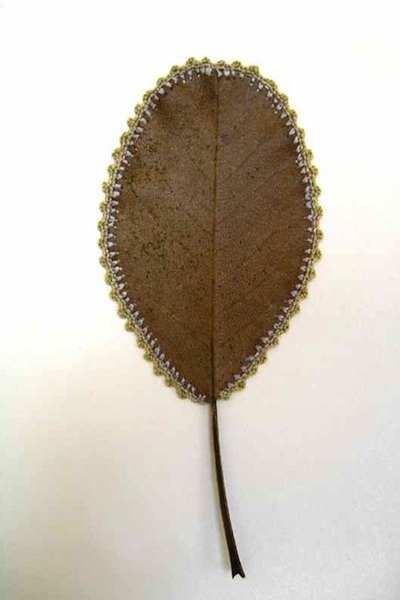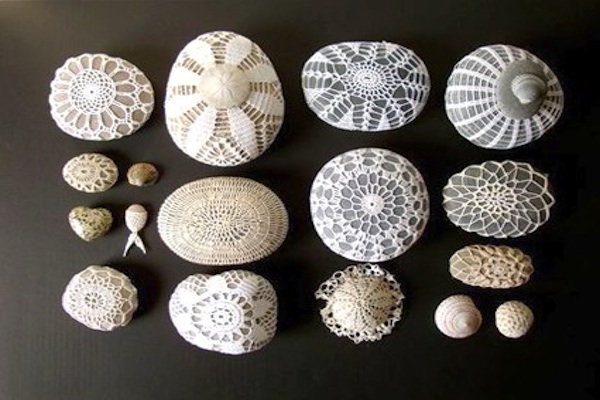 Crochet tablecloths are classic and would lend themselves well to a vintage inspired wedding for a feminine touch to a drink table or dessert table.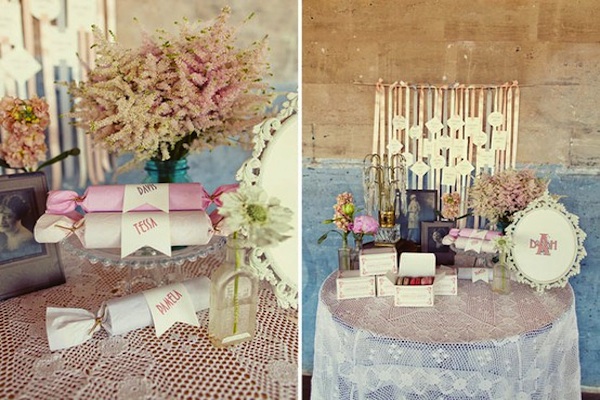 If you want to pick up another new skill in your planning process, you could teach yourself how to crochet, or call on a friend or family member who already knows how. Dn't forget to check Etsy for any specific crochet items you might be seeking!
Photo One: shopnastygal.com; Photo Two: 100layercake.com; Photo Three: hudsonphotos.com; Photo Four: thegartergirl.com; Photo Five: elisajoy.com; Photo Six: lionbrand.com; Photo Seven: lasmanualidades.com; Photo Eight: whimsybyvictoria.com; Photo Nine: fullbloomcottage.com; Photo Ten: thelateststory.com; Photo Eleven: purlbee.com; Photo Twelve: greenweddingshoes.com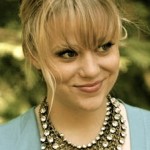 Rebekah is a DIY obsessed, wedding and event design wizard who loves hunting her bay area  homeland for clever craft ideas, vintage gems, bargain buys, new pieces for her vintage rental line  and blogging inspiration. She and her husband live and write in Oakland. Read her blog.