Feathers are one of the prettiest bridal details. They work in so many ways, from feathered dresses to white feathers in your hair, they are a soft and delicate touch. They add a subtle texture to simple silhouettes and give some drama to short dresses. We love how delicate they are, making them a feminine and ethereal design detail and a romantic alternative to floral accessories. Vibrant peacock, soft pink or gray feathers are also beautiful bridal additions, but there's just something incredibly special about white feathers.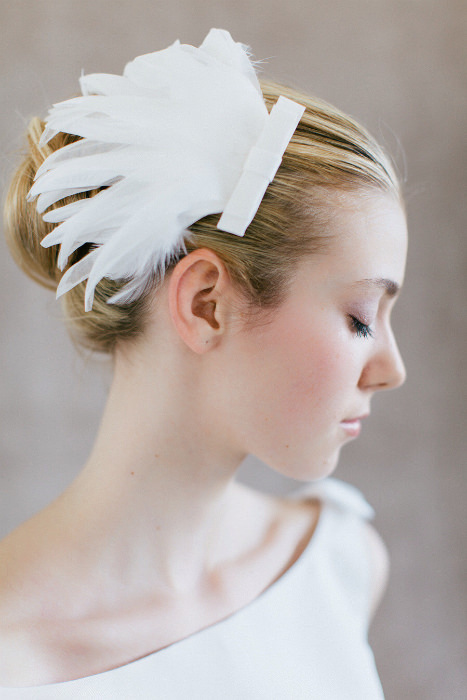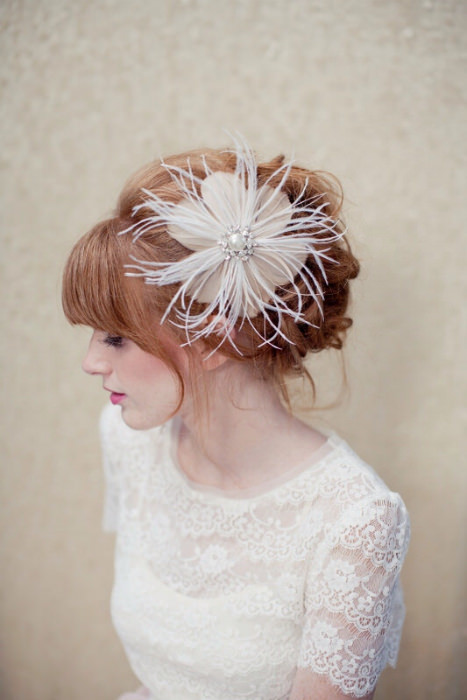 Feathered headpieces are a subtle way to interpret this trend. White feathers paired with a birdcage veil give a nod to the past and are ideal for vintage vows. Layered heavy feathers on a hair-clip are a great statement piece especially when worn with a short dress for an elopement. There's a lot of versatility here when it comes to texture. A few sparse feathers with crystal or floral accessories are another way to incorporate this look into your headpiece.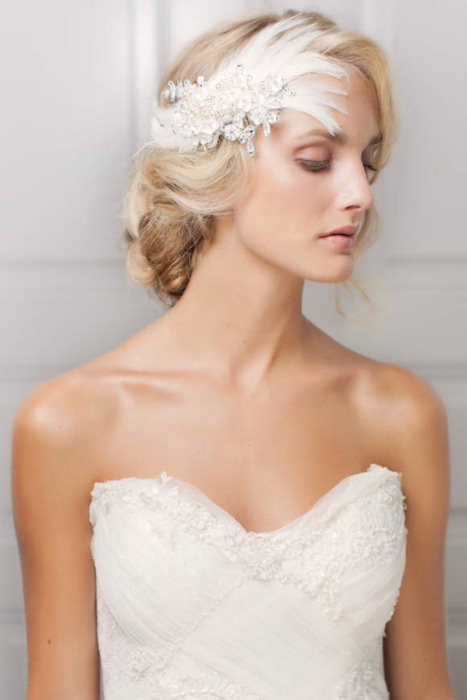 Feathered wedding dresses are not all about wide, extravagant, princess styles. Less is more, so keeping the feathers on the skirt or top of the dress is very effective. It adds enough texture and interest to transform a simple shape. Short white dresses become wedding-worthy with the inclusion of feathers on the skirt, not to mention they are definitely reception dress favorites.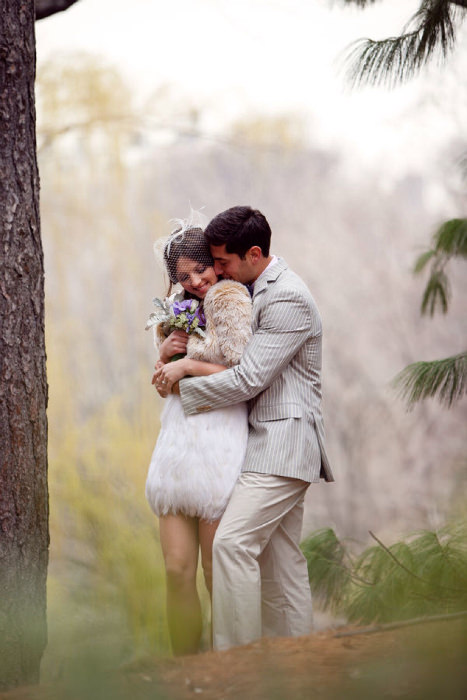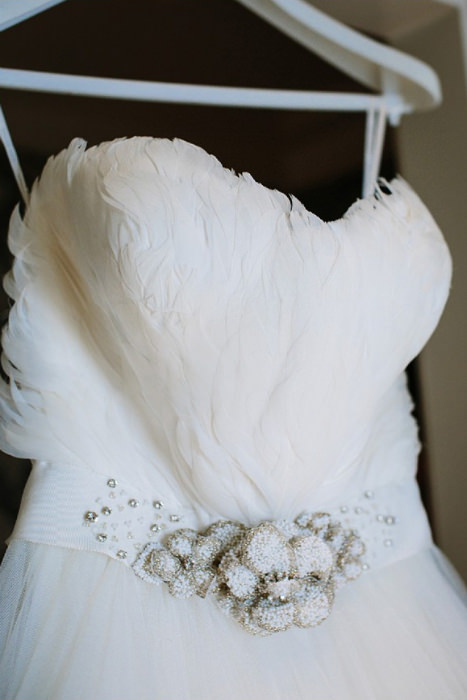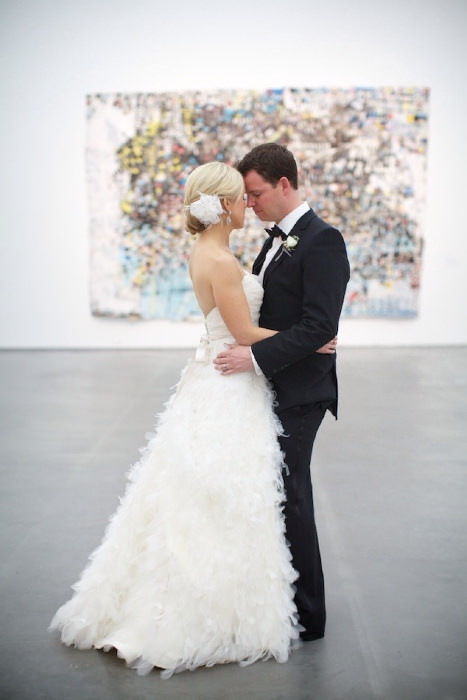 Feather capes are stunning cover-ups for chilly evenings and blush tones look great in these bold pieces.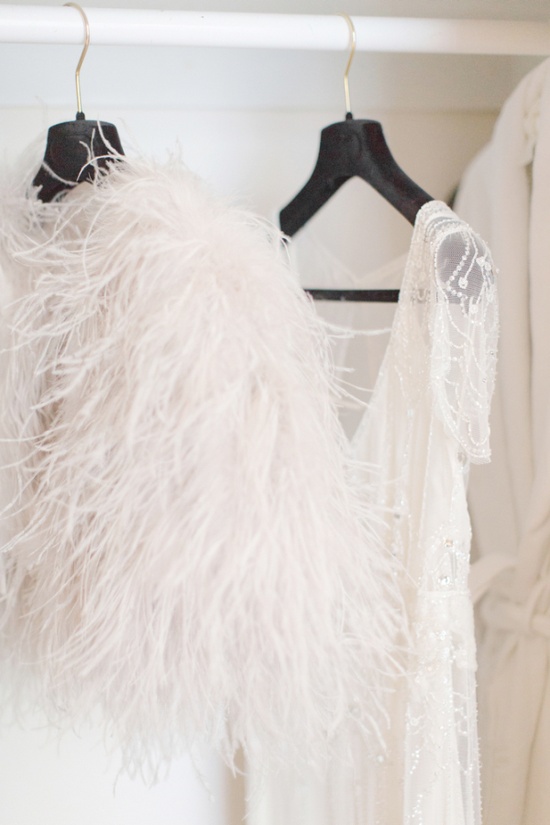 Embellishments and feathers are a very glamorous pair and can work together to create a show-stopping ensemble.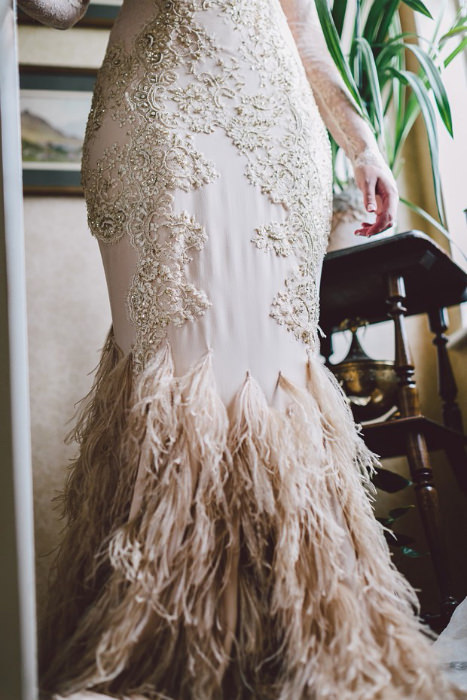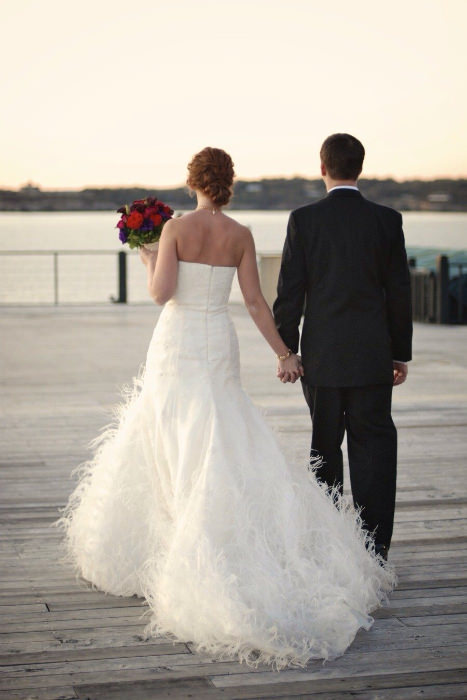 Photo one: etsy.com; Photo two: etsy.com;  Photo three: lovemydress.net; Photo four: bypetronella.com; Photo five: frenchweddingstyle.com; Photo six: simplyjessie.com; Photo seven: elisabeth millay photography; Photo eight: onefabday.com; Photo nine: sancombphotography.com