Sequins are impossibly glamorous. The way they catch the light, the glitter effect in photographs. Is there anything more perfect for a wedding?
These non-traditional dresses will definitely give you the opportunity to make a dramatic entrance. Whether you wear it for your wedding dress or change into one later; for a unique alternative, sequins are the way to go. The fun begins with choosing a color; gold and silver will dazzle, black and white are great for sophisticated receptions and jewel tones such as emerald green give a dose of intensity. Sequined bridesmaids dresses are another way to incorporate this trend. Short and mix-matched styles will also give your friends a stunning party dress for the day after too!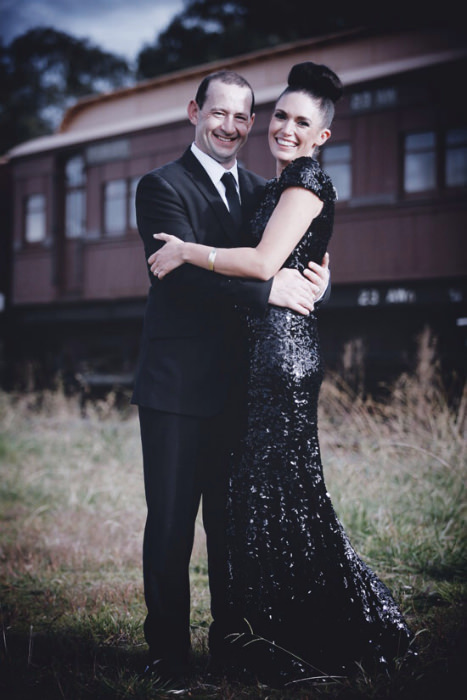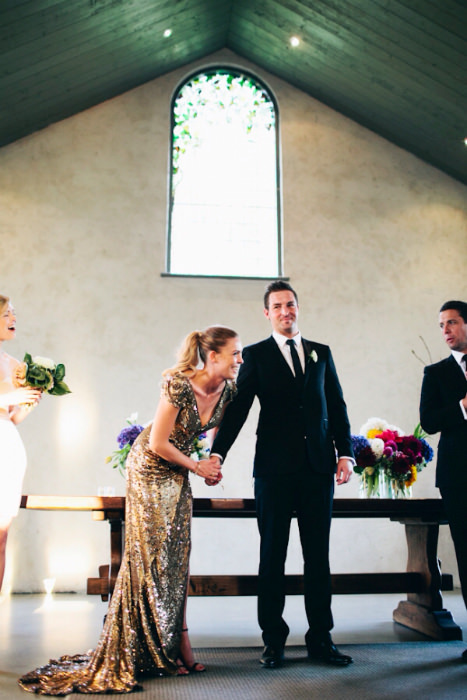 Geometric sequin designs can serve as great embellishments on dresses. They still have enough impact but in a softer way. Deep necklines and cap sleeves with shoulder pads or draping add volume to fitted silhouettes, and keep the look balanced. Whilst strapless dresses with a sweetheart neckline give more of a bridal touch, especially in pale silver and white.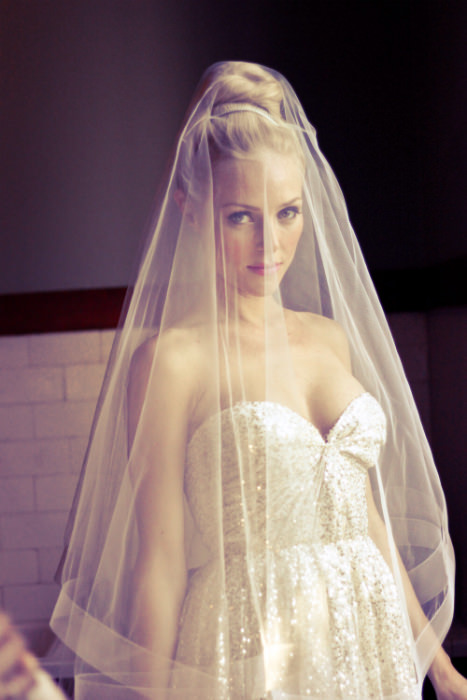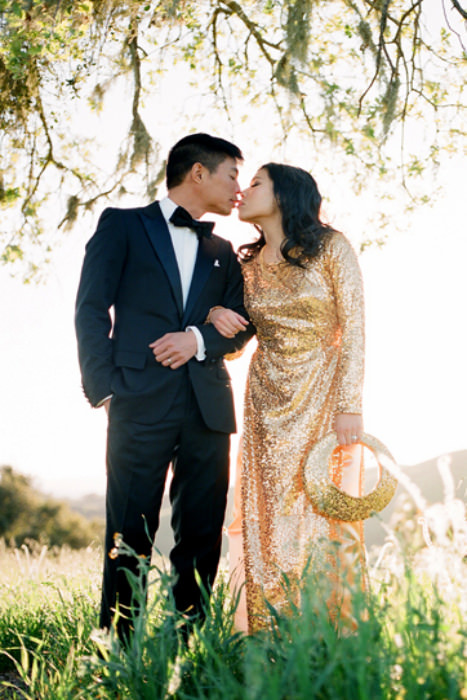 Long sleeves and sequins were made for each other. The extra coverage and simpler style gives you ample opportunity to play around with accessories. Casually draped fur stoles and headpieces are finishing touches that really show your sequins off. If a full-on sequin wedding dress isn't for you; small sequin details on a skirt with a bustier still give enough shimmer. Sequined capes and cropped jackets are cover-ups that will also transform your dress.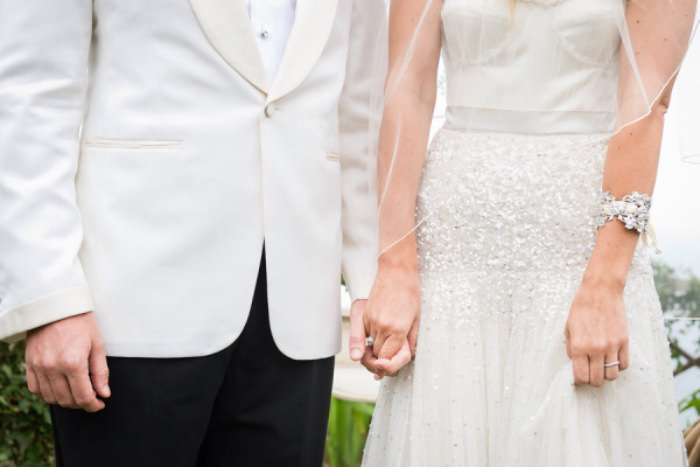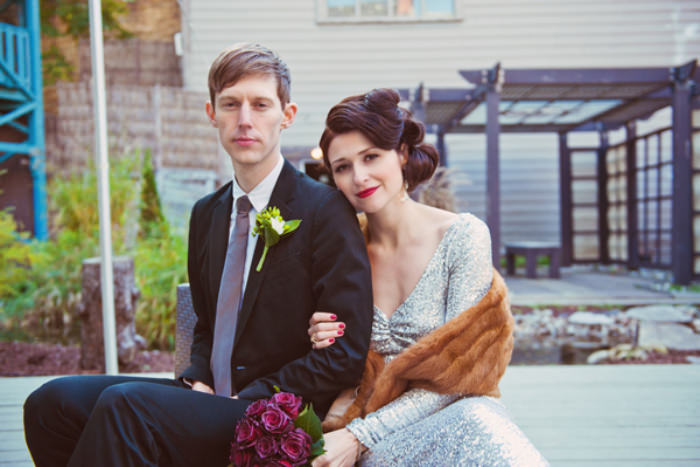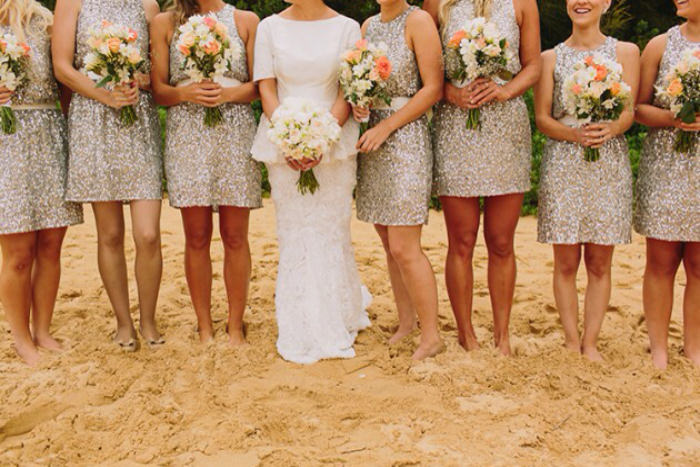 This post was inspired by our friends at Bride.com.au. Check out their website for more gorgeous wedding gowns.
Photo one:Caught the Light; Photo two: polkadotbride.com; Photo three: lovekatieandsarah.com; Photo four: etsy.com; Photo five: oncewed.com; Photo six: stylemepretty.com; Photo seven: weddingchicks.com; Photo eight: whitemagazine.com.au
Sponsored Post