Kristina and Jeffrey had an intimate wedding at Evergreen Acres Tree Farm, a Christmas tree farm owned by the groom's grandparents. Even though the May temps were hovering around 38 degrees F, they didn't let the chill in the air spoil their wedding day; instead, they braved the cold for their vows and celebrated their union in style, dancing under a canopy of globe lights before being whisked away in sparkler send-off on a John Deere tractor!
A huge thank you to Daphne and Dean for sharing all the wonderful and fun photos with us.
Kristina, 31 & Jeffrey, 27
Colchester, Connecticut
Wedding Date:  May 26, 2013
Number of Guests:  19
Wedding Cost: $5,000
Wedding Ceremony Location: Evergreen Acres Tree Farm
Wedding Reception Location: Same as above
Why did you have an intimate wedding? 
Jeff and I are both kind of reserved and introverted and we wanted to feel relaxed and not stressed or overwhelmed at our wedding.  Plus, our families had never met, so having a small wedding gave them the ability to really get to know each other and mesh without a lot of distraction.  It was perfect.
What are some the challenges that you faced planning an intimate wedding? 
I certainly don't think we had as many challenges as we would have if we had a big wedding.  Because our wedding was so small, every single guest played an integral role in the preparation and execution of the big day, which not only lifted much of the burden off of our shoulders, but also made everything so much more special, knowing that our family put so much love, work, and support into our big day.
Was it difficult to pare down the guest list? 
Not at all!  Neither Jeff nor I have huge families, so when we decided that we only wanted to invite close family, we knew we would have no problem accommodating that number of people.  We did have a come-and-go reception a couple of months later at my parents' house in Oklahoma, where guests were able to eat some good food, see pictures of the wedding, and watch parts of the wedding video if they chose.  It was nice and relaxing, and still allowed us to include extended family and friends.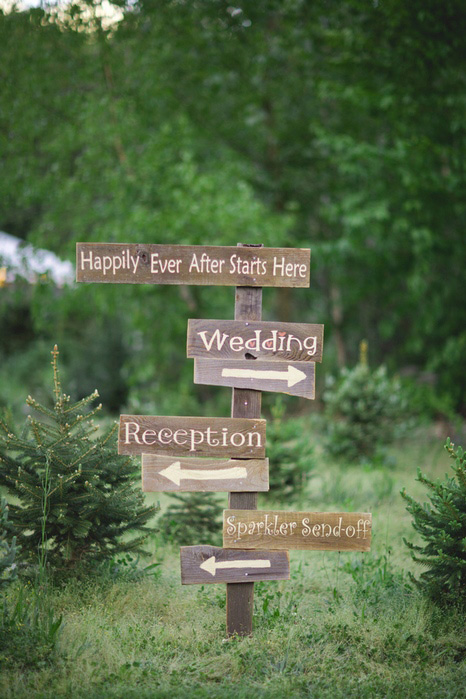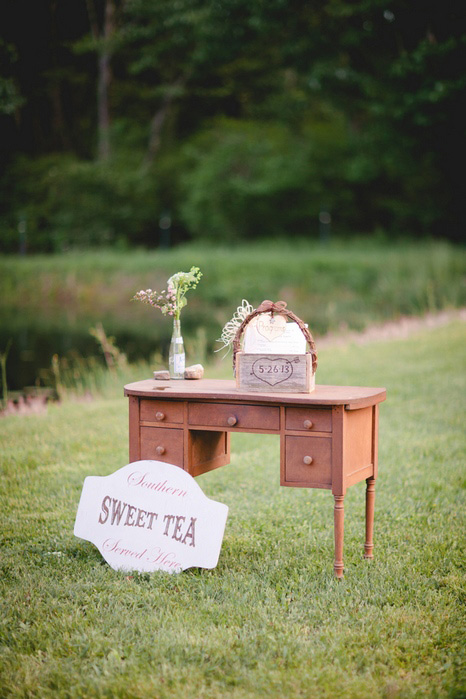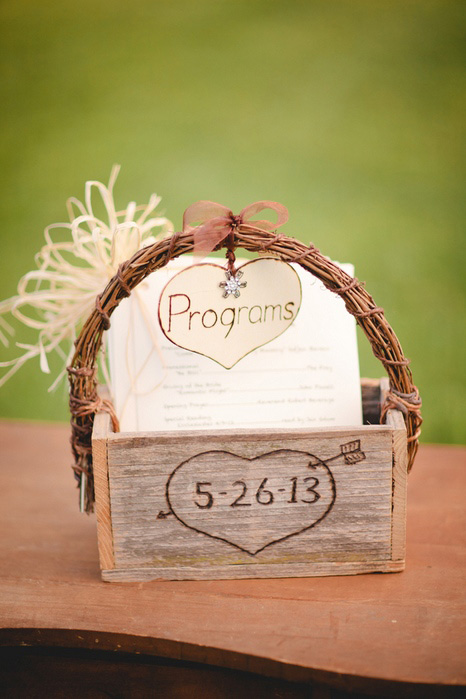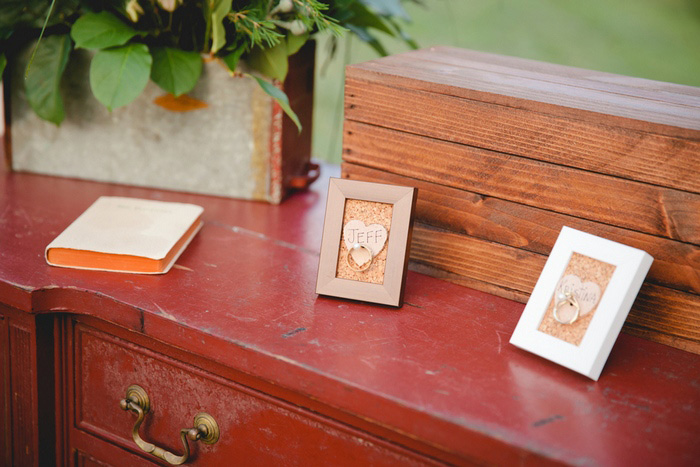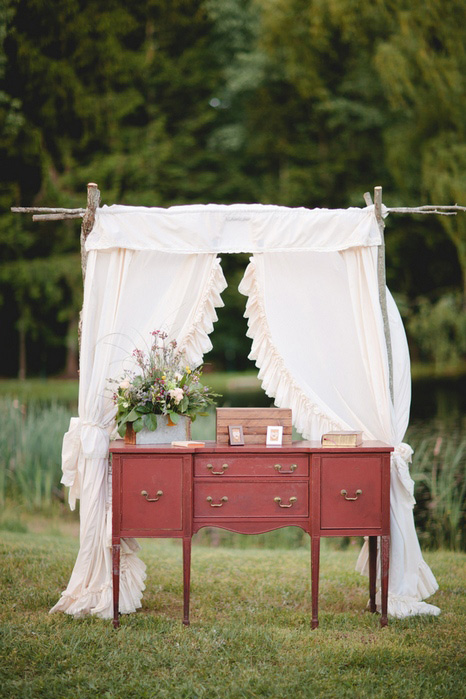 Did you have any 'issues' with the small guest list from friends and family? If so, how did you address them? 
That I know of, no one voiced any issues with our guest list.  I think our family and friends know us well and know our style, so they weren't offended.  I also think when the line is drawn at family-only guest lists, people don't get their feelings hurt too much.  It's not the same as having the guest list set at a certain number and some people make the cut and some don't.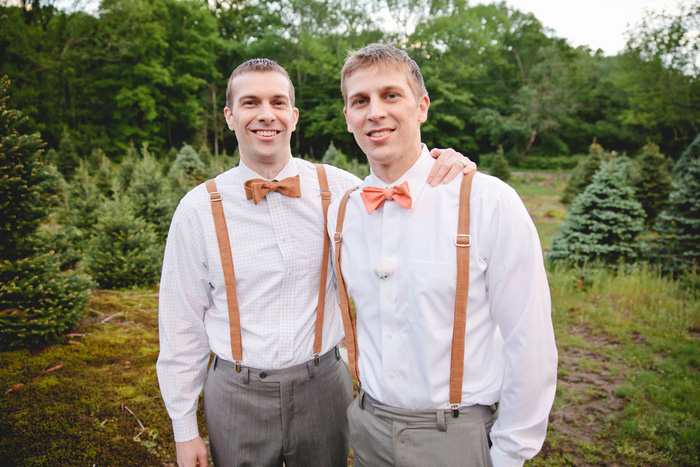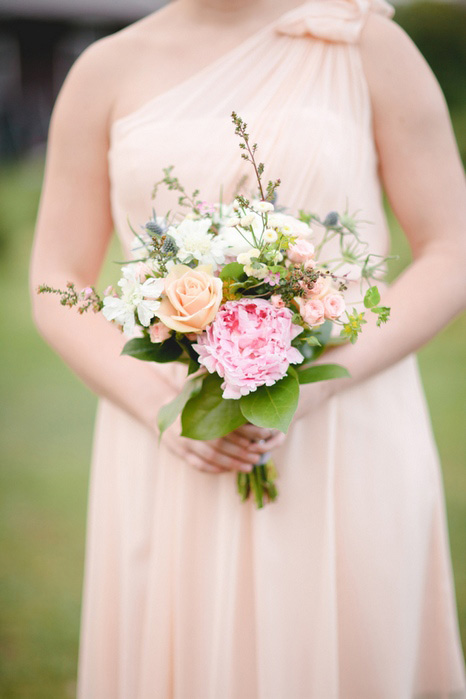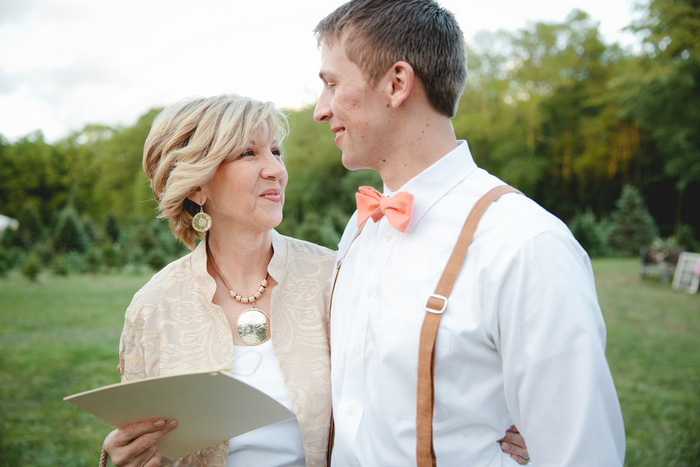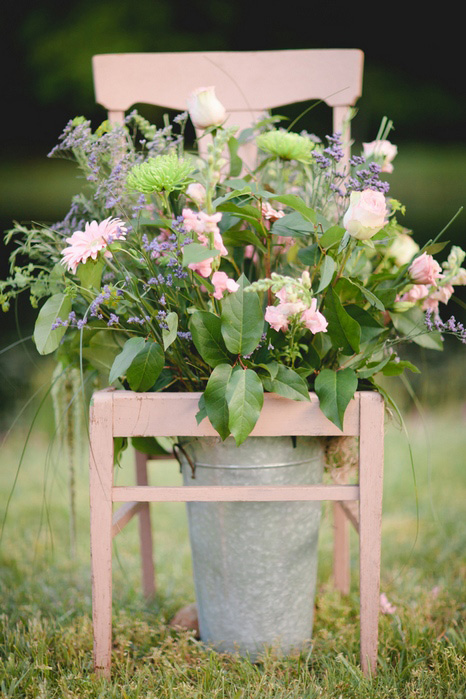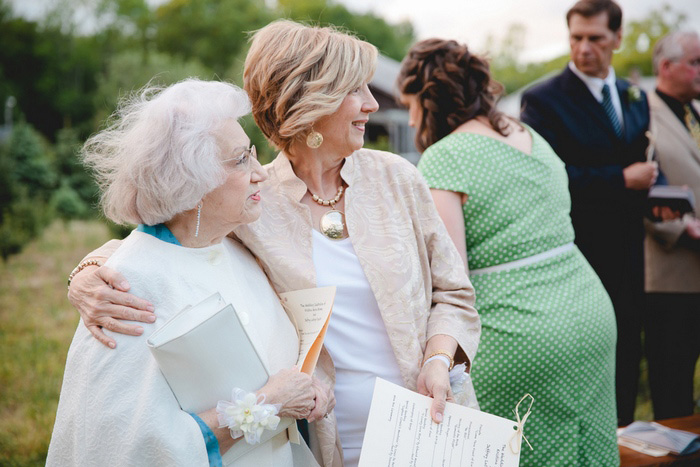 What were the highlights of the ceremony? 
There were SO many!  The weather was definitely something we will always remember.  It was 37 degrees the evening of our wedding, at the end of May!  We. Were. Freezing.  Everyone was shivering, but it honestly didn't subtract from the joy of the ceremony.  Another highlight was my 91-year-old grandmother reading scripture out of the Bible that she carried down the aisle at her own wedding 68 years ago.  Just before she was to read, I carried it over to her as a surprise.  She didn't know that we had it on the altar.  It was very special.  Also, having the wedding on Jeff's grandparents' farm was very meaningful since they had both passed within a few months of our wedding.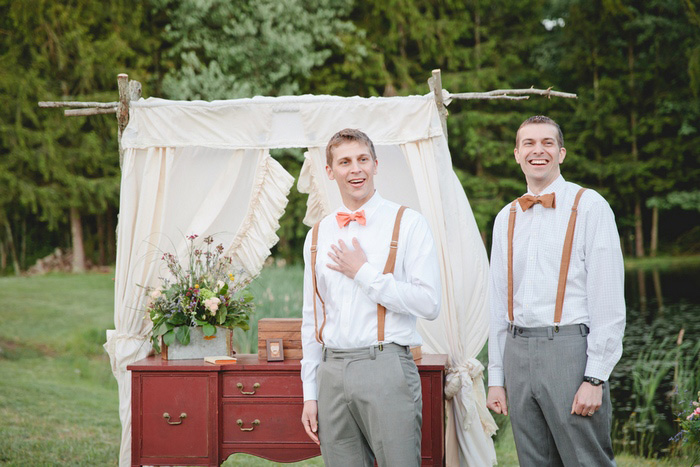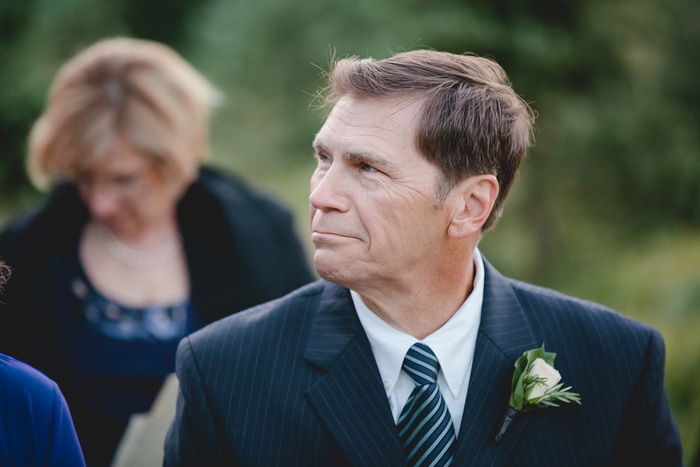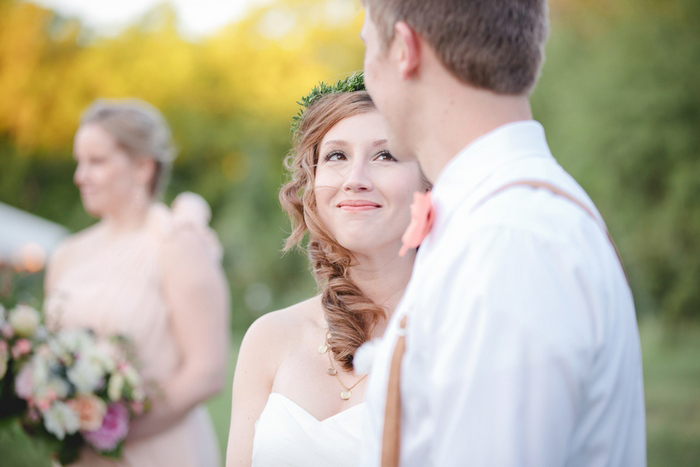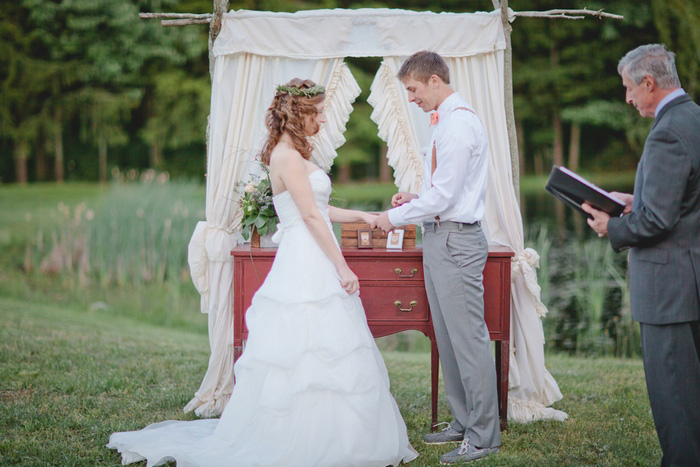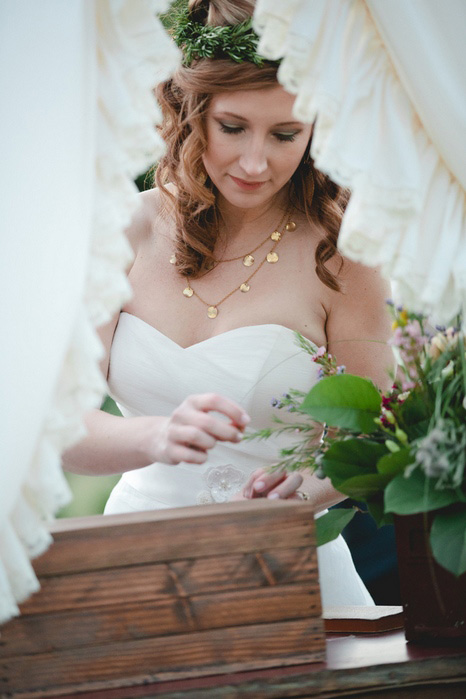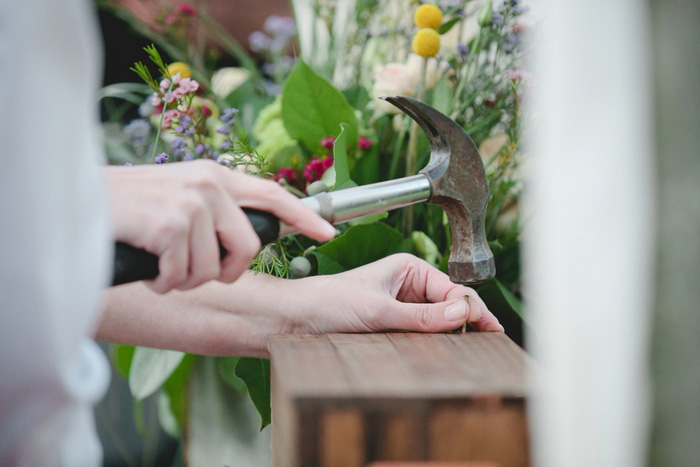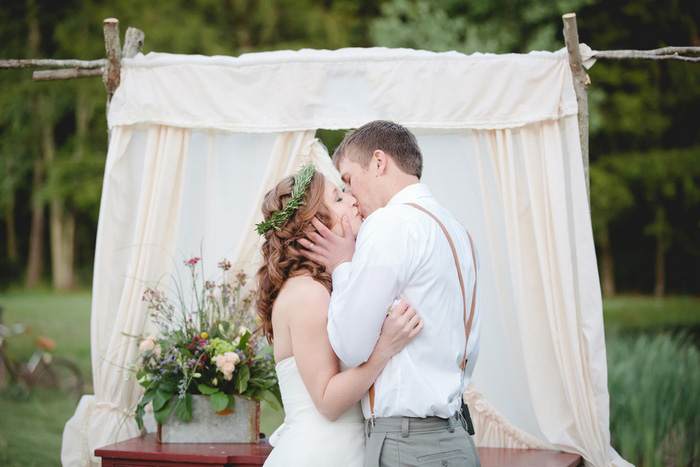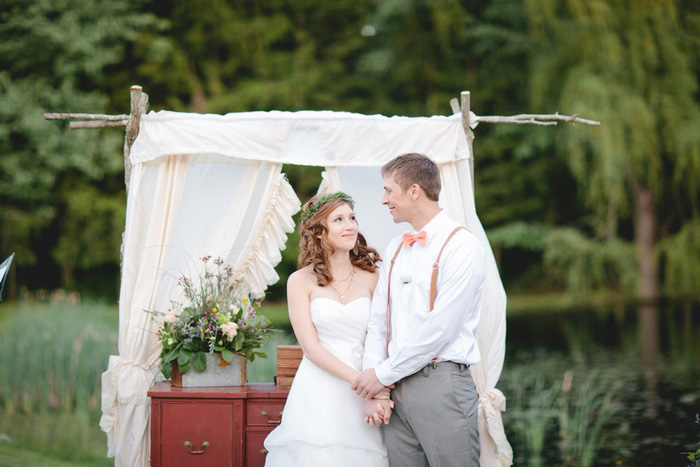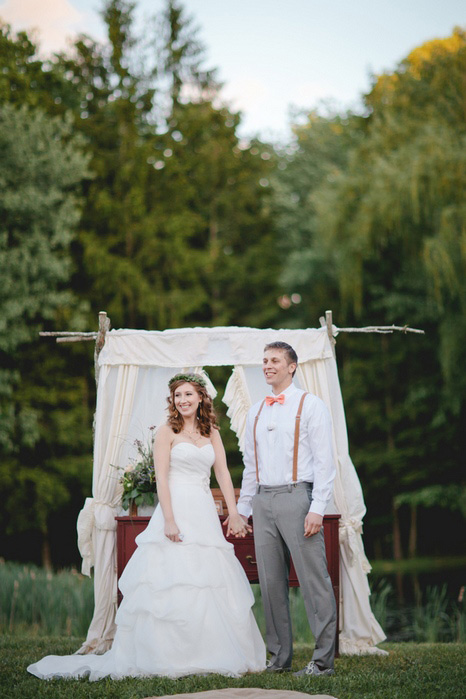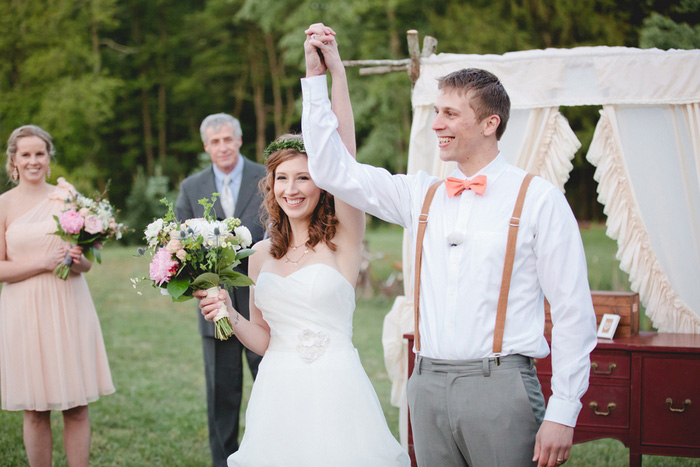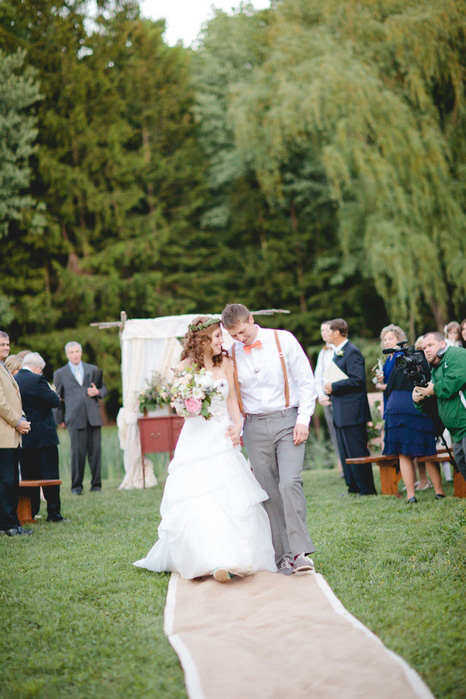 What were the highlights of the reception?
There were three main highlights that I remember fondly.  First, the Polish vodka tradition (Jeff's grandmother was Polish). In Poland there is a tradition where two shot glasses are filled by a guest or server or appropriate candidate (Jeff's brother Mike, in our case).  One contains water and one contains vodka, but no one knows which is which and they are switched back and forth in a way reminiscent of the Iocane Powder scene from The Princess Bride.  The newlyweds drink at the same time and whoever gets the vodka is heralded the official head of the household.  And yes, I got it.
Second, Jeff's sister, Laurie, makes the most delicious cakes ON THE PLANET.  If you think you've had the best, you haven't.  She made our fantastic wedding cake, and Jeff's father made a cake stand from a slice of wood cut from an apple tree that had been on the farm and tended by Jeff's grandparents for decades.  He burned our names and wedding date into it.  It was a sweet gesture from Jeff's father Greg, that we will be able to keep forever and that warms my heart every time I think of it.  And Laurie's cake was such a labor of love that meant the world to us.
Third, our getaway was spectacular!  We drove off in a green John Deere tractor while our family waved sparklers to send us off.  It was great!
What was the best thing about having an intimate wedding? 
Just relaxing; it was just a really well-decorated get together with our favorite people on Earth and we happened to get married during it (which was the best part).
What advice do you have for couples who are considering an intimate wedding? 
Don't get too crazy about all of the details.  You will fret about something for hours or days and then when the day comes, you may not even think about it or notice it.  Just enjoy yourself and remember what is truly important.

Vendors:  Our vendors were AMAZING.
Photography: Daphne and Dean, Middletown, CT

Florist: It's So Ranunculus, Marlborough, CT
Videography: Chad Whelan, Colchester, CT
Hair: Brynna Marie – Art of Beauty, Weathersfield, CT
Catering, Linens, and Rentals:  Chatham Caterers, East Hampton, CT
Decorations:  Etsy.com
Outdoor Lighting:  Pottery Barn
Wedding Dress:  David's Bridal
Wedding Officiant: Pastor Bob Beverage, CT