I think it's pretty safe to say that flower crowns are having a bit of a moment right now. No longer a trend just for boho brides and flower girls, women everywhere are opting to forgo the traditional wedding veil in favour of wearing flowers in their hair instead.  From understated to over the top, this is one trend that every bride can pull off so if you're thinking about jumping on the bandwagon, here are 5 ways to wear flowers in your hair on your wedding day:
1.  The Single Bloom
Full crowns may be all the rage right now, but don't underestimate the drama of a single bloom tucked behind your ear or pinned into the side  of your updo. When choosing the perfect flower for this look, consider large, full blooms such as peonies, garden roses, and gardenias.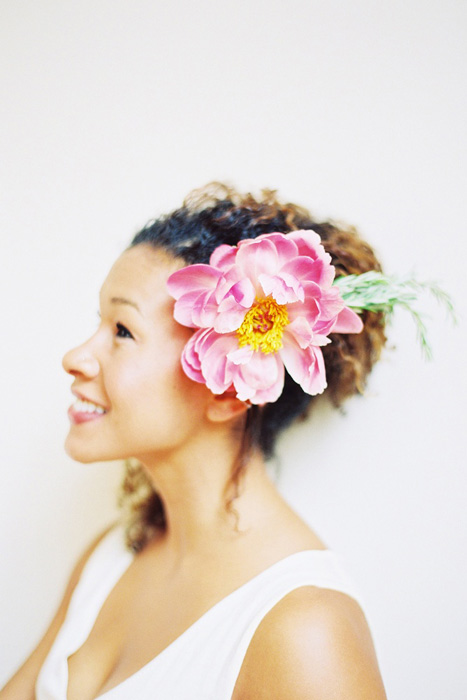 2.  The Flower Hair Comb
If you're looking for something with a little more complexity than the single bloom, but don't want to commit to a full crown, consider a flower hair comb instead. This look can easily be worn on its own or paired with a veil.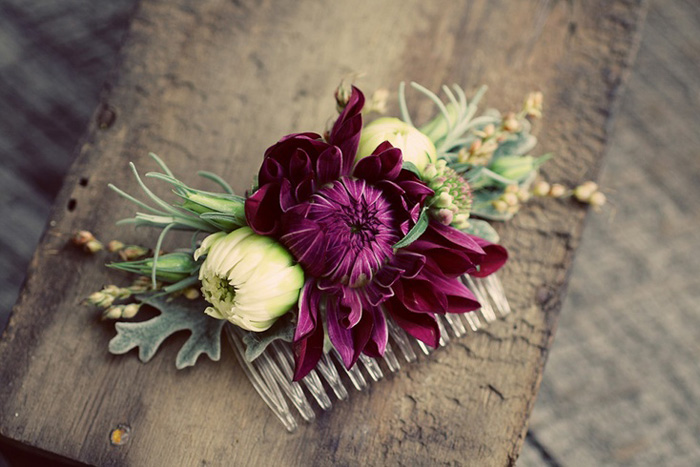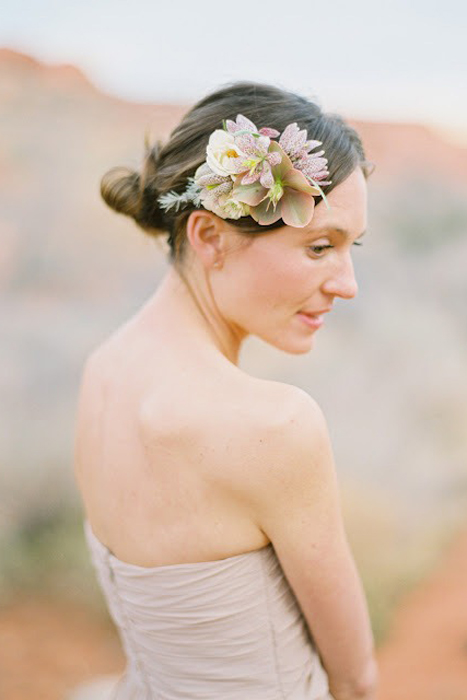 3. The Delicate Halo
If you're a firm believe that bigger isn't always better, than the delicate halo is the look for you. Full of tiny buds and blooms, this dainty crown pairs perfectly with soft waves or a loose side braid.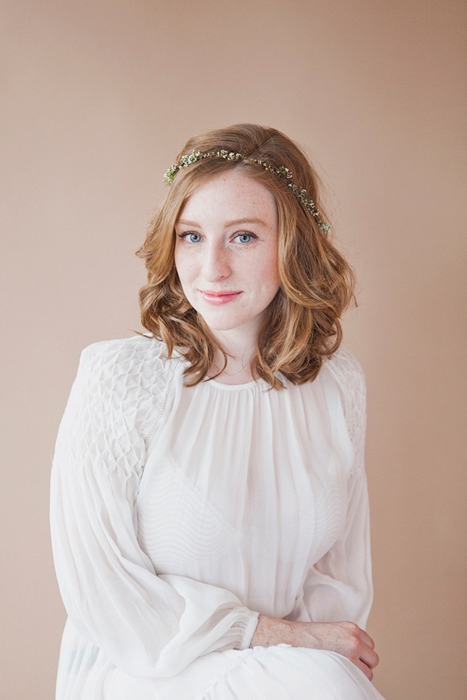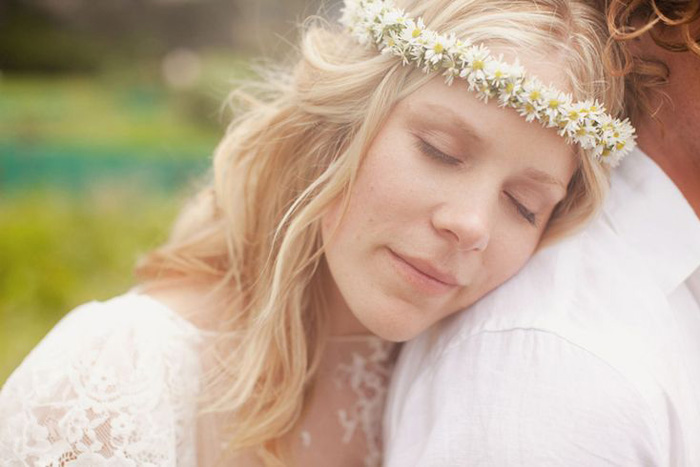 4. The Succulent Crown
When it comes to crowns, why should flowers get all the love? Succulents, air plants, and greenery can make equally beautiful and interesting hair accessories like this unique half crown and veil combo.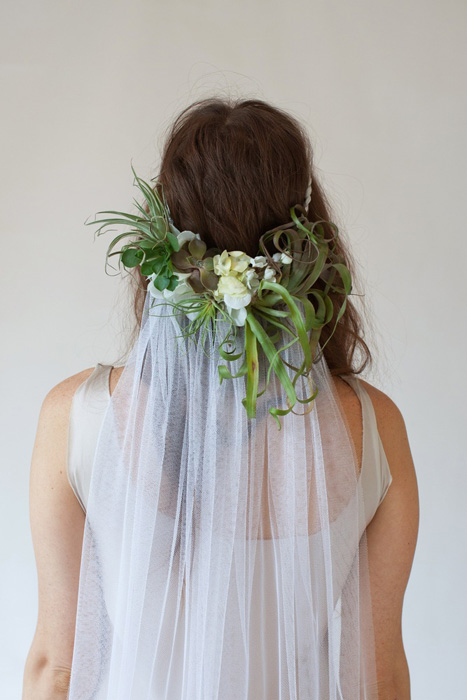 5.  The Full Frida
Inspired by Frida Kahlo, this over-the-top look requires a good deal of confidence to pull off. If you have what it takes to wear one of these crowns, however, the wow-factor is definitely off the charts.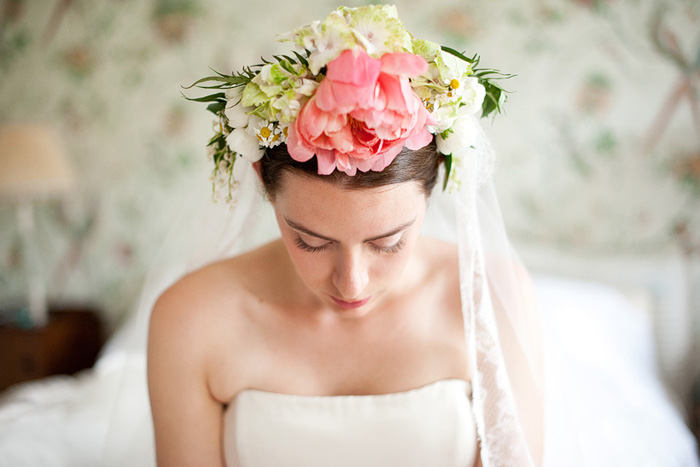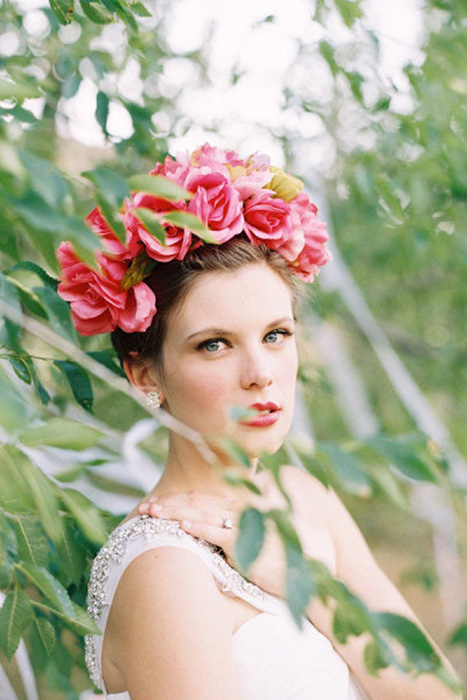 Photo one: poppiesandposies.com; Photo two: lovenfreshflowers.com; Photo three: greenweddingshoes.com; Photo four: sweetwstyle.blogspot.ca; Photo five: atdusk.com.au; Photo six: shop.stonefoxbride.com; Photo seven: dominiquebaderblog.com; Photo eight: stylemepretty.com