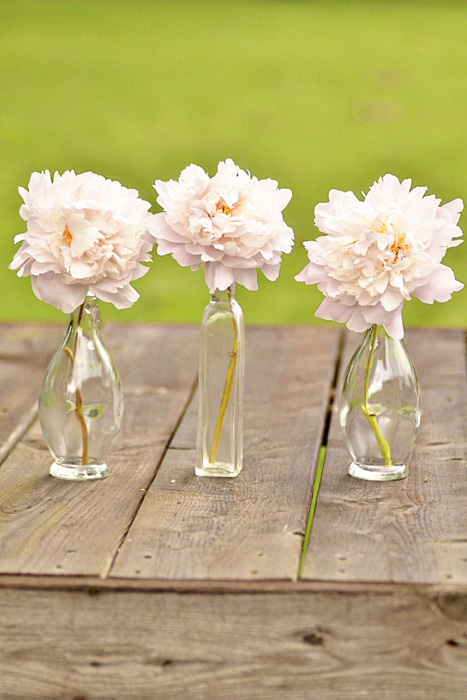 Peonies make perfect wedding flowers. In fact, they are one of the most popular flowers for weddings.  They're luscious and showy, yet delicate. They smell incredible – and they come in every color except blue. You can mix them with other flowers, or let them stand alone. They're also perfect for barn weddings (in Southern German, they are known as the "Bauernrosen" or Farmer's Roses.)
I stole these beauties from my own garden. The whitish pink ones (shown above) are actually from a plant that was originally in my husband's grandmother's garden many moons ago. That's the thing: peony plants can live in a garden for 100+ years!
If you get married in the spring and happen to have a peony patch to steal from, then you will save a bundle on wedding flowers! (Just remember to dip your flowers in a water bath to get rid of ants.) Otherwise, they cost around $10 a stem.
Here are a few ways to display them at your wedding:
Peonies look fantastic on their own in vintage bottles. You could tie a name tag around each one and give them as favors. (You can also give peony bulbs as favors. Check out this tutorial for burlap 'peony pockets'.)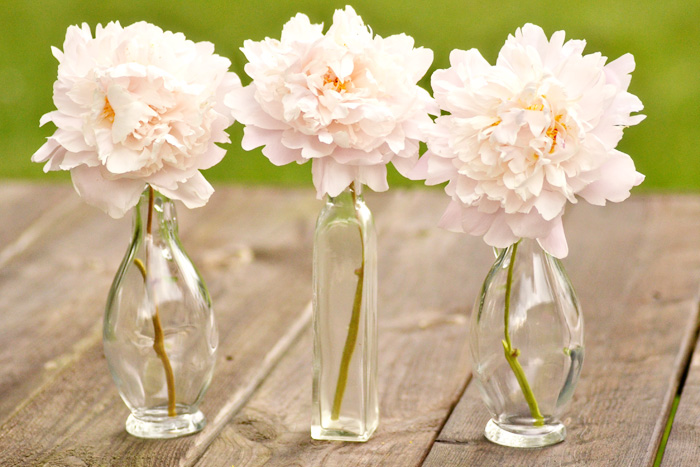 Place three or four peonies in a vintage blue mason jar and you have a gorgeous centerpiece!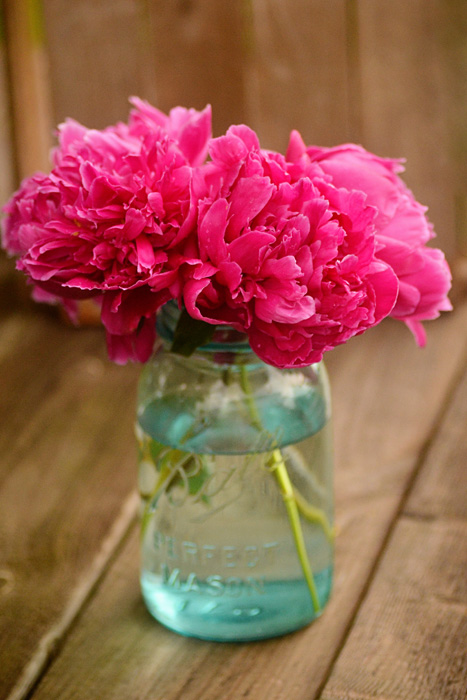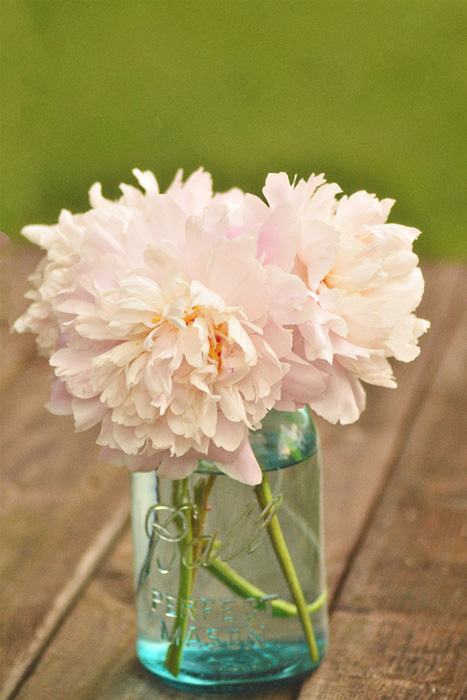 Place jars inside wooden crates for an even more rustic look!