German expats living in Paris, Sina and Martin's decision to get married in a civil ceremony at the Town Hall was a spontaneous one. Their decision to keep it intimate, on the other hand, was a deliberate one. Rarely getting the chance to see their loved ones and wanting to spend as much quality time with them as possible, they invited their immediate families – all travelling in from Germany – to meet for the first time and share in their special day, complete with a tuk-tuk tour of the city and a celebratory dinner at Maison de la Truffe.
Special thanks to Brian of French Grey Photography for sharing their beautiful day with us!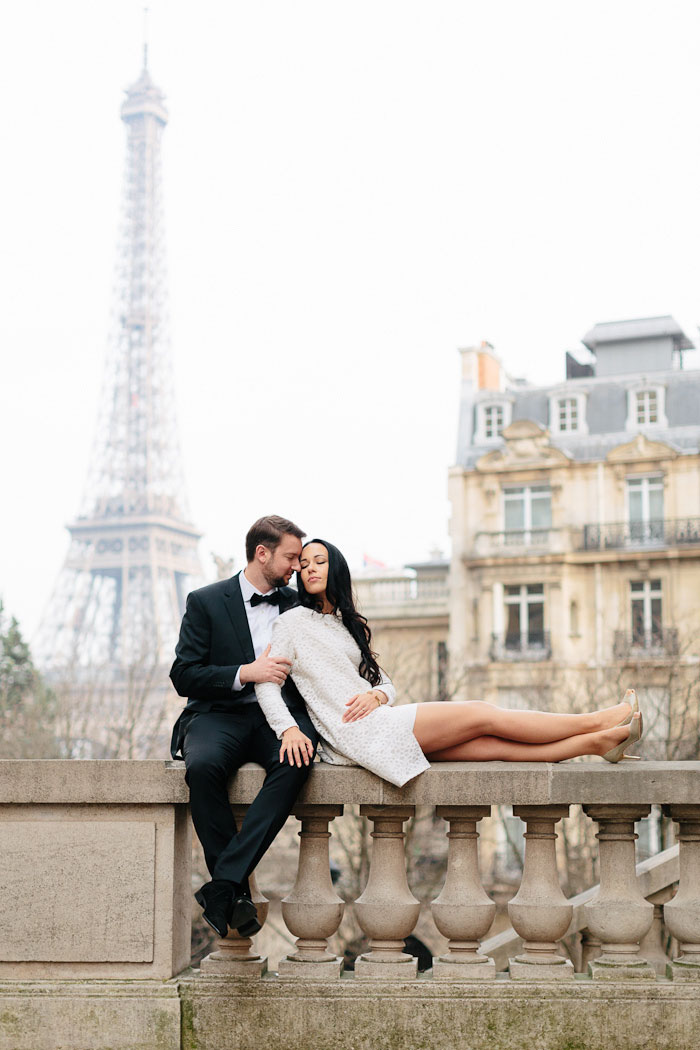 Sina, 29 & Martin, 31
Paris, France
Wedding Date: November 21, 2014
Number of Guests: 7 + 3 dogs – just my father and his wife, my brother, Martin's parents, his sister and his 90-year old granny, who was in Paris for the first time in her life
Wedding Cost: $2,800
Wedding Ceremony Location: Town hall of the 16th arrondisment of Paris
Wedding Reception Location: After the ceremony we hired two tuk-tuks and did a Paris-roundtrip. Afterwards, there was a short stop at our apartment for wine and champagne, and then we went for dinner at Maison de la Truffe.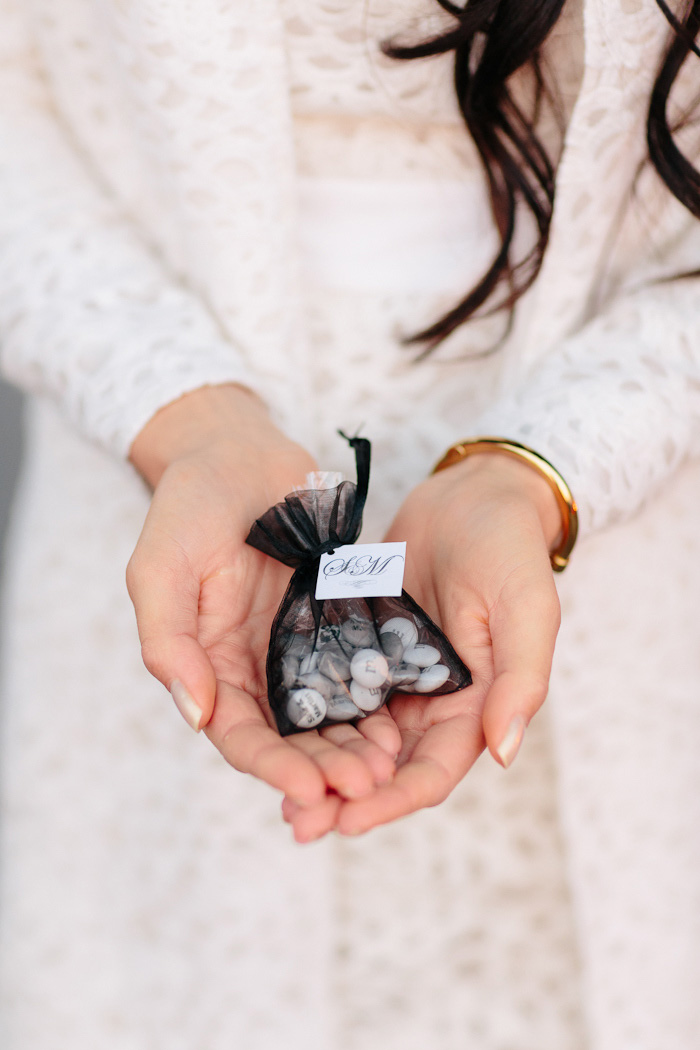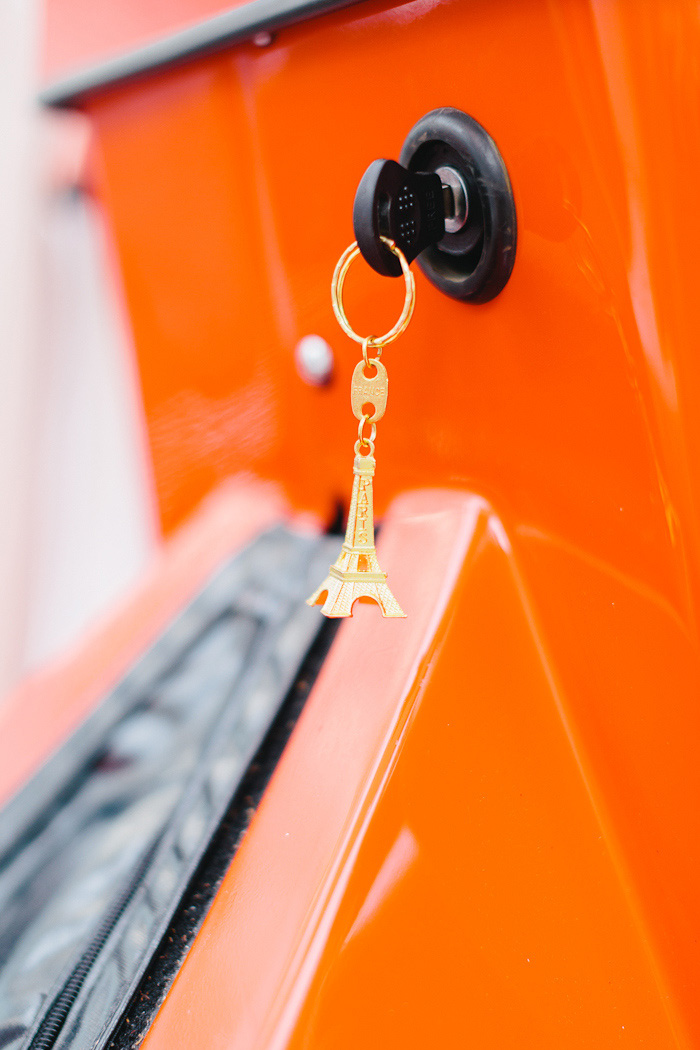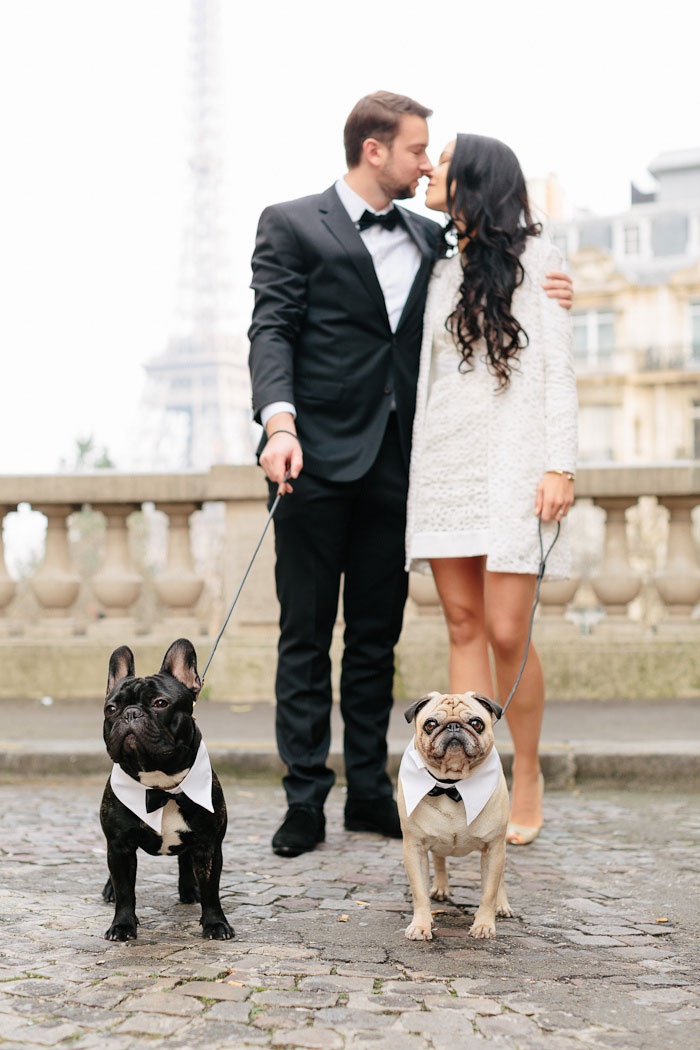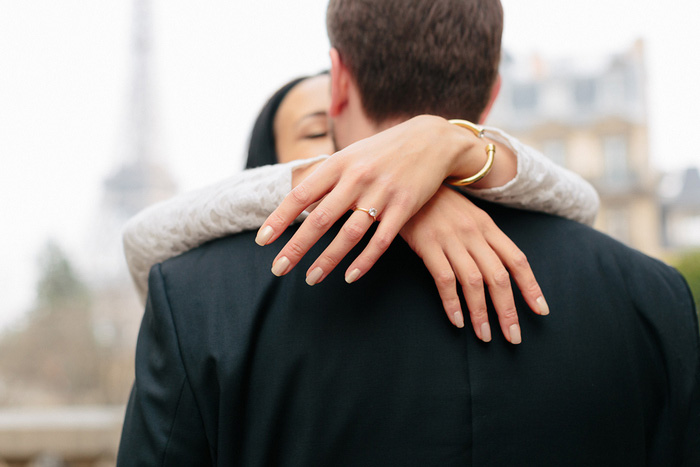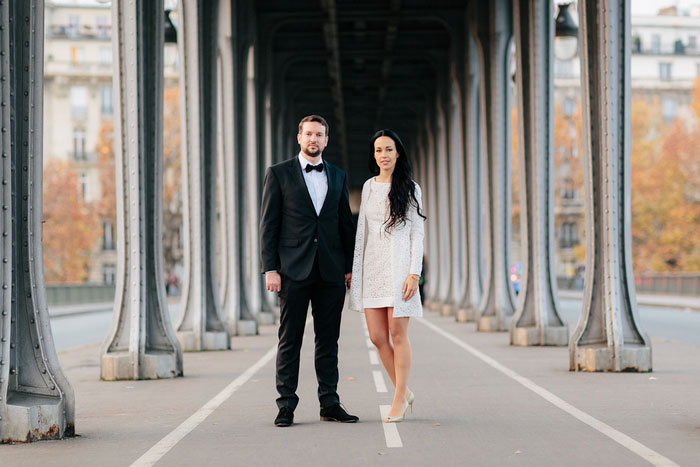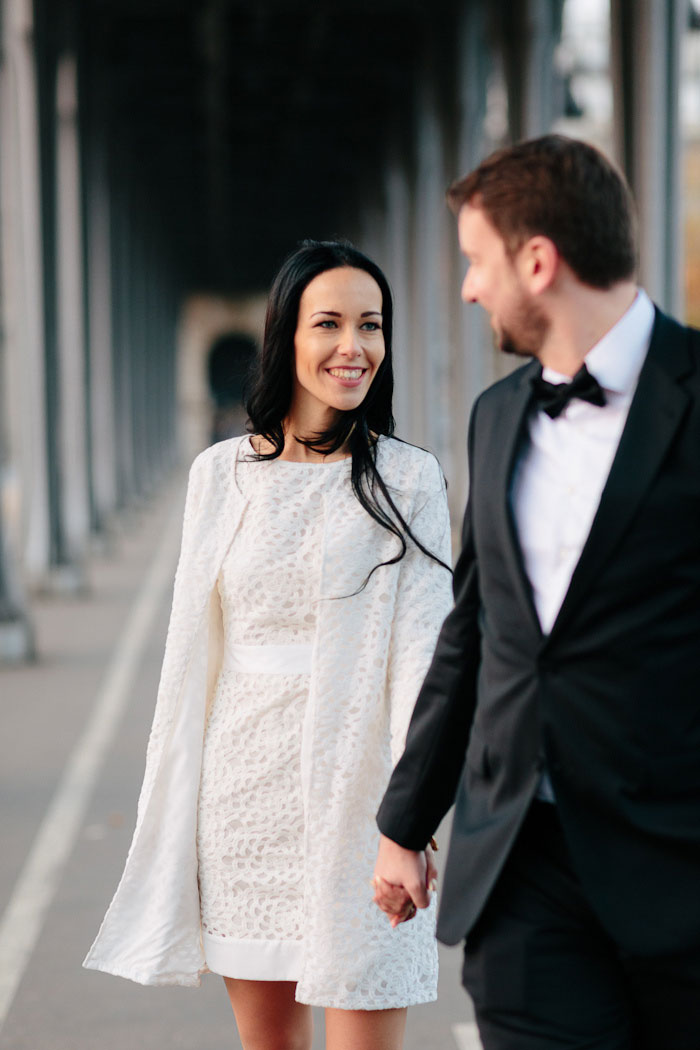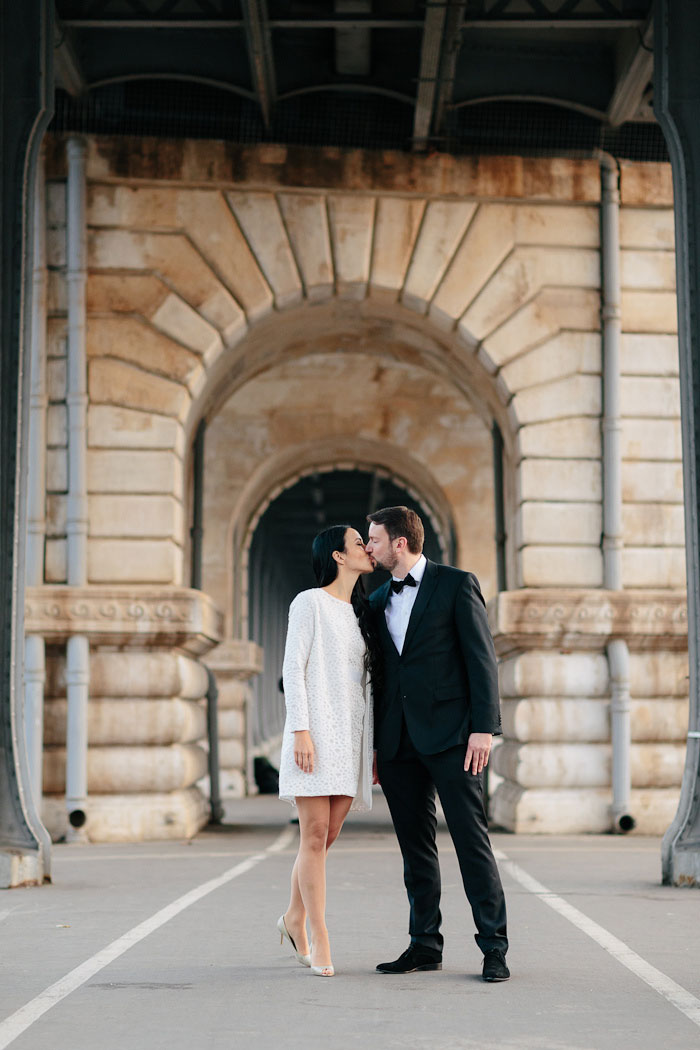 Why did you have an intimate wedding?
The idea to get married in Paris was very spontaneous one. One Saturday we saw a couple getting married at the town hall, which is a couple hundred meters away from our apartment. It looked so pretty and we just thought having our civil wedding in Paris would be amazing. As you are only allowed to get married in Paris when you live there, we jumped at the chance to get married in the City of Love.
The idea of having an intimate wedding is a result of being expatriates in France and only getting to see our family very rarely. Normally you only have a few minutes for each guest on your wedding day; that's why we only wanted our family around to spend time with on this special day. Besides, it was also a family meet-up because our parents live in different parts of Germany and had never met before. We are planning another event for friends which is supposed to be more of a ceremonial wedding and party vacation where we will be able to spend a week or two with the people willing to join us in South Africa.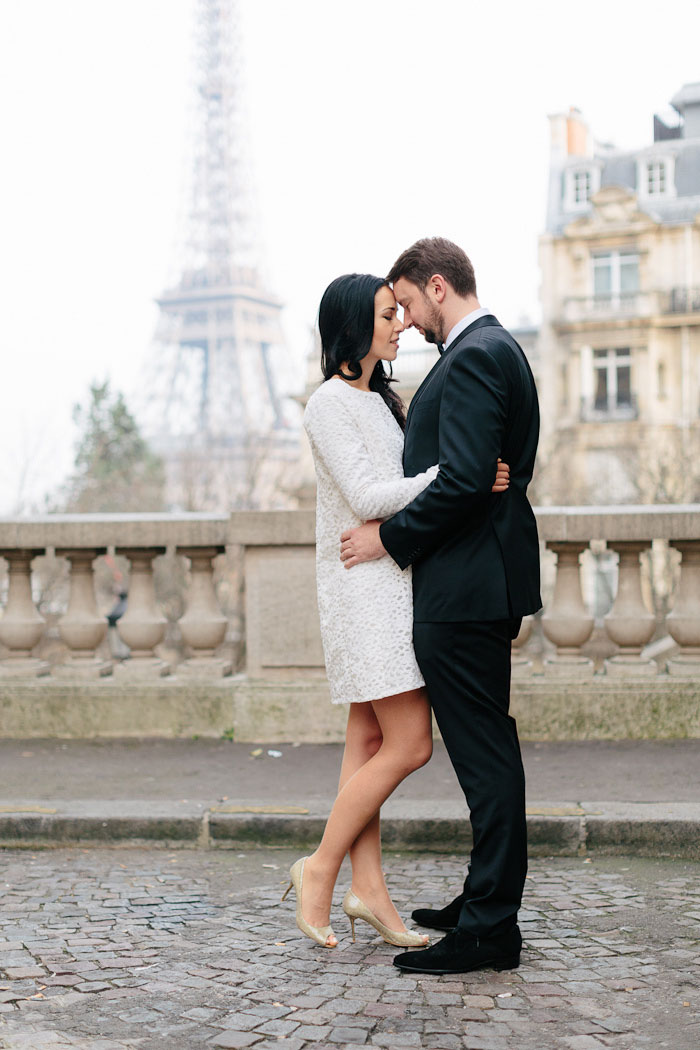 What are some of the challenges that you faced planning an intimate wedding?
Actually it was easier to plan because you have more options. And since we still have the ceremonial wedding coming up, we didn't have any issues with not inviting our friends (most of them still don't know about our civil wedding). It also allowed me to prepare the give-away bags, including some self-made cake pops and customized M&Ms, by myself.
Still, an intimate wedding with maybe only 10% of the normal guest list doesn't mean you just pay 10% of a normal sized wedding; you still have the fixed costs like the dress etc. On the other hand, you can spend money on things like renting tuk-tuks for a 2 hours Tour in Paris; something you wouldn't or couldn't do for 100 guests.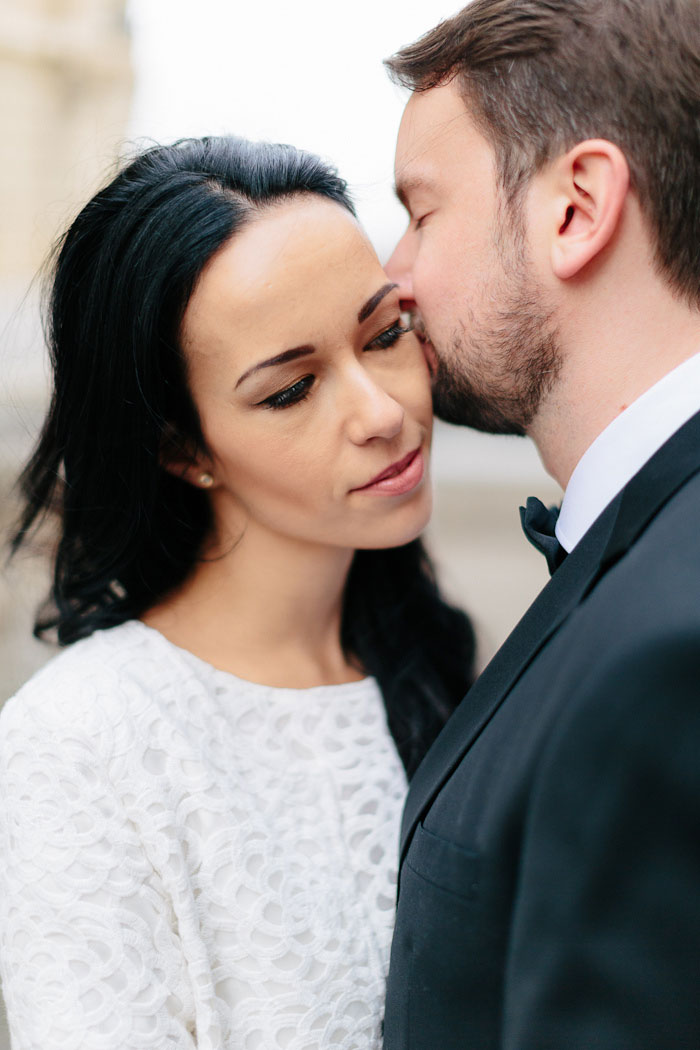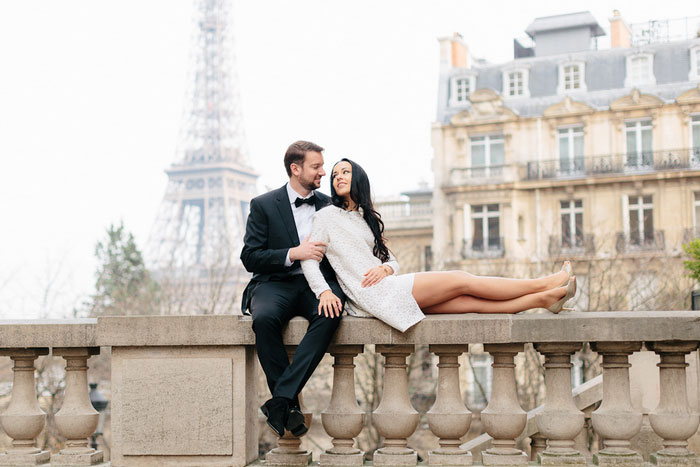 Was it difficult to pare down the guest list?
No, because we decided to have just our closest family and no friends at the civil wedding.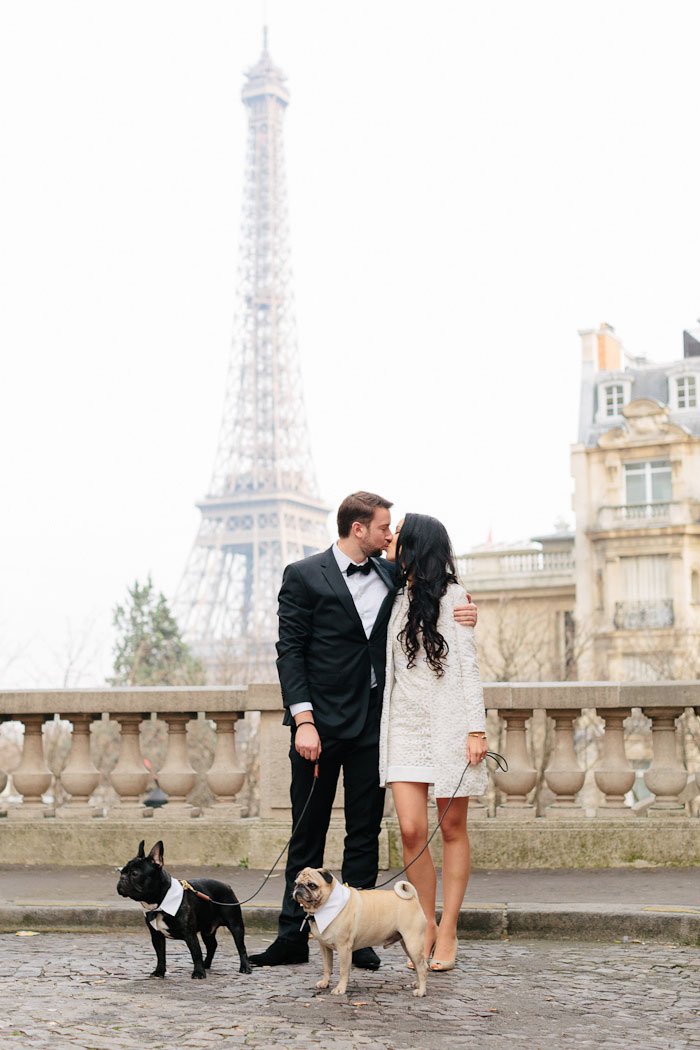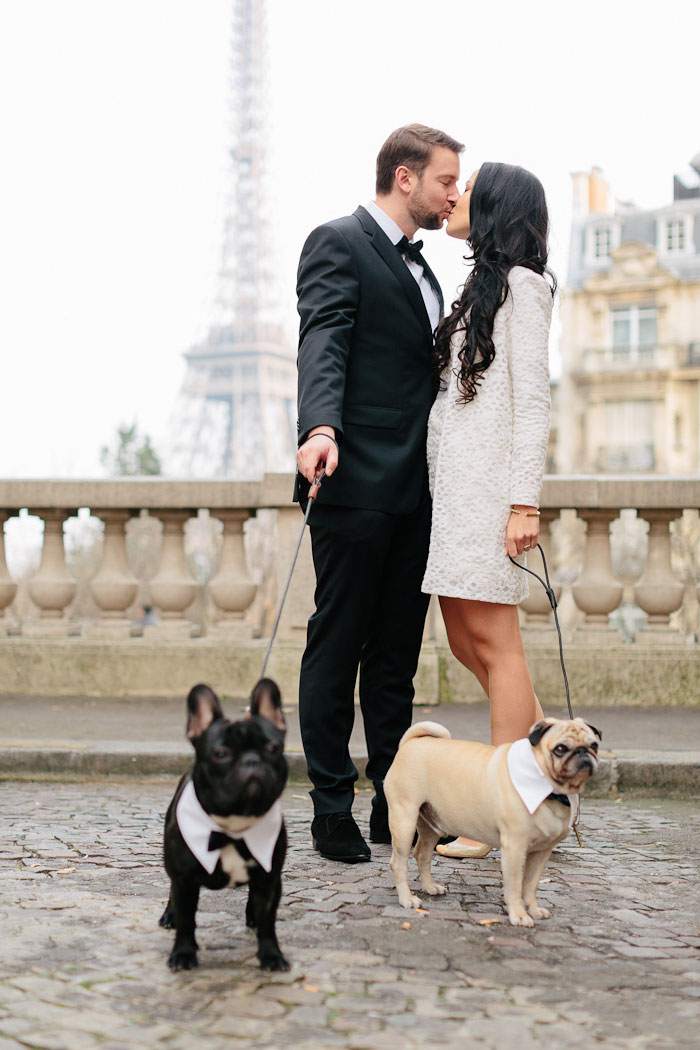 Did you have any 'issues' with the small guest list from friends and family? If so, how did you address them?
No, as our guest list was really only parents and siblings, we did not run into the trap of "if we invite A then we also need to invite B" etc. Plus we drew a very clear line.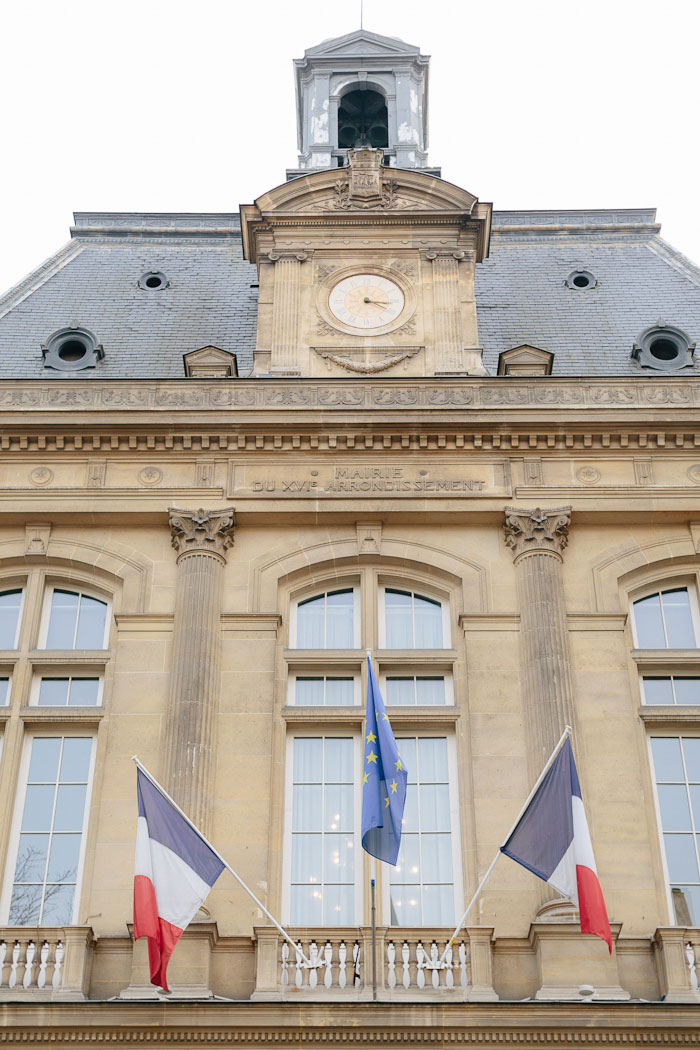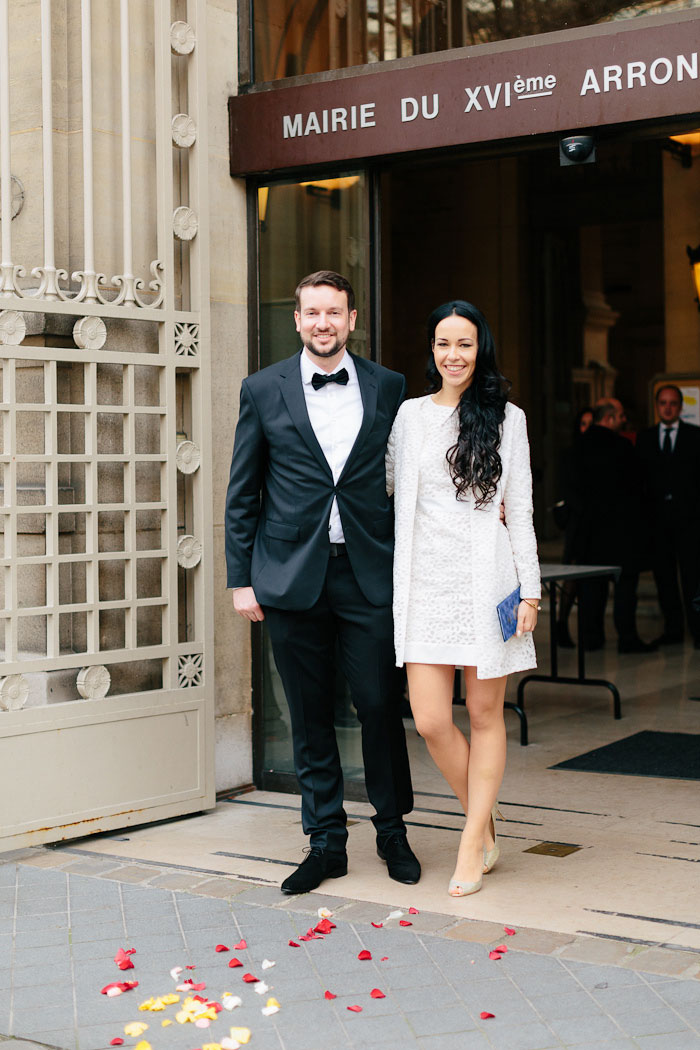 What were the highlights of the ceremony?
We were so surprised at how beautiful the wedding room in the town hall was and the great lengths the registrar's office went to to make it very ceremonial.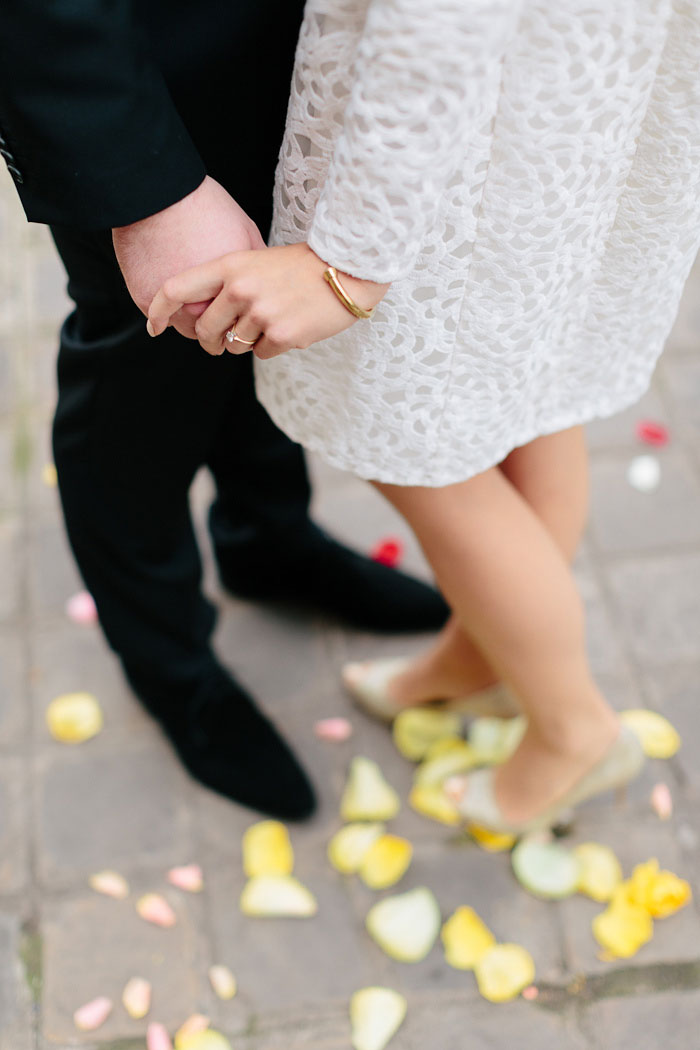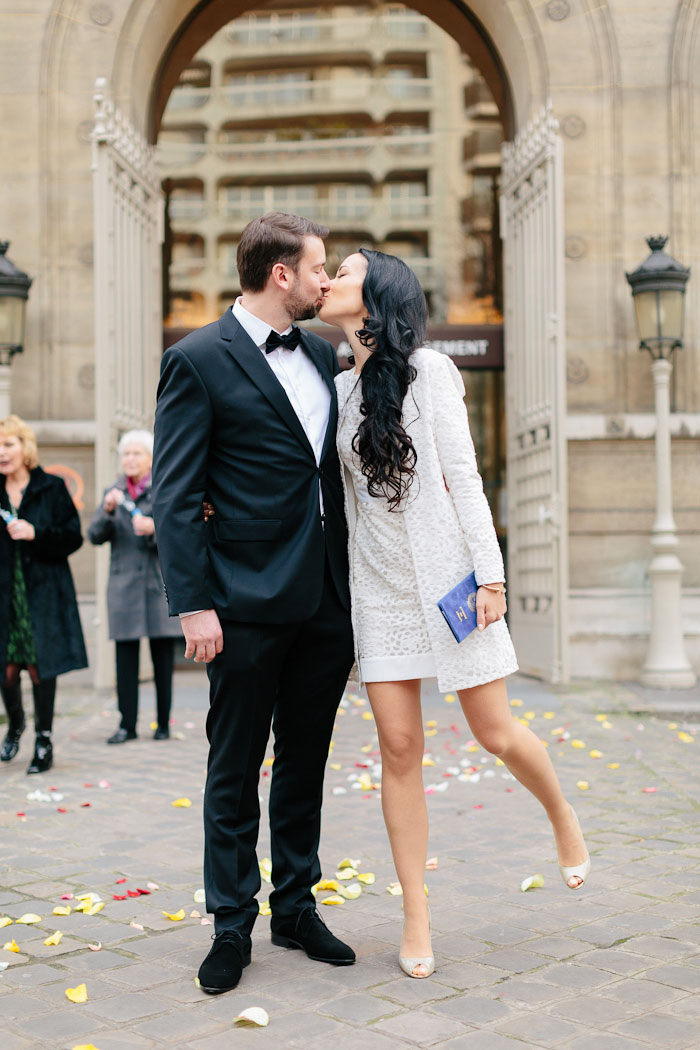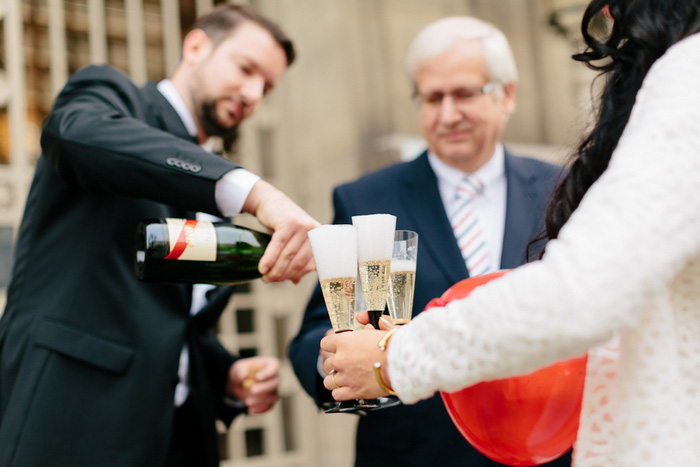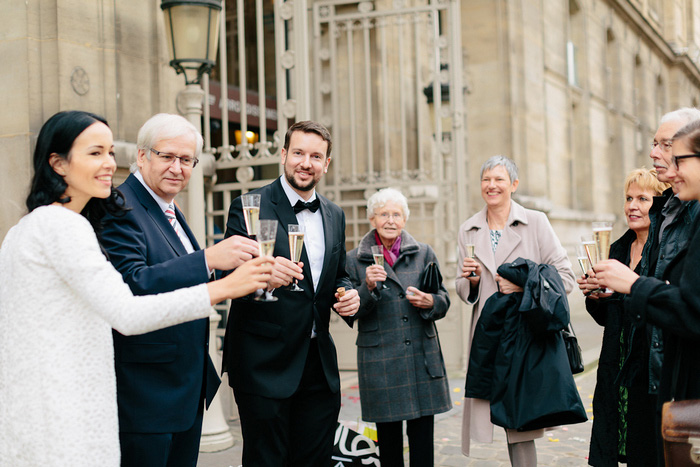 What were the highlights of the reception?
The highlight of the reception was the time we were all able to spend together. Everyone sat at one table, so all guests were involved in the conversation instead of some people sitting at a table with strangers in the back of a big room and not being able to really speak to the newlyweds all night.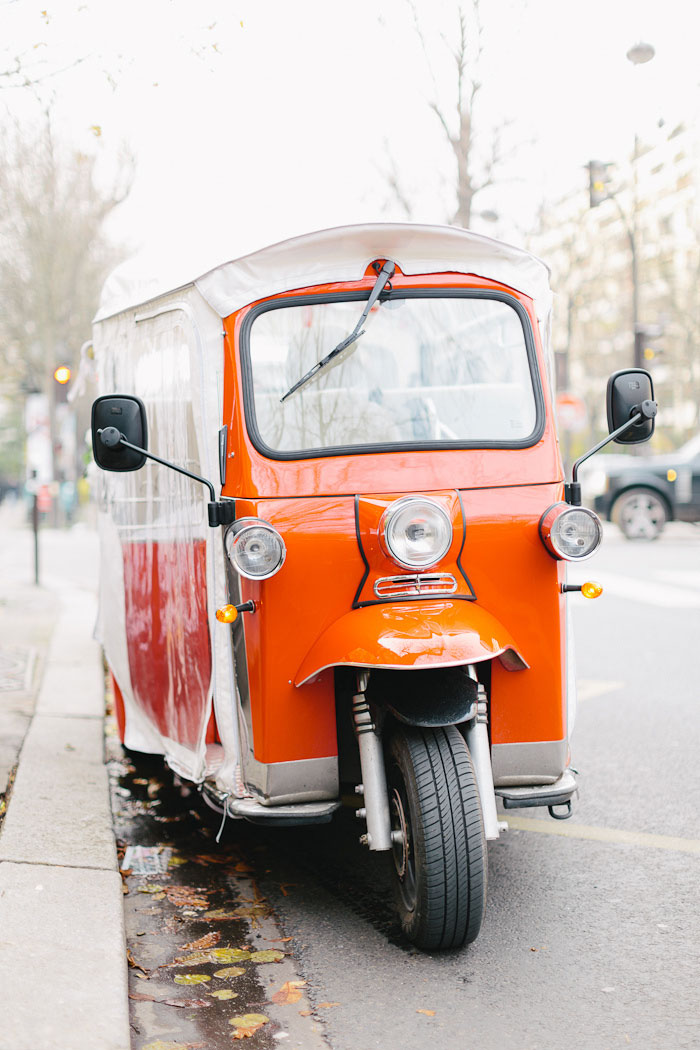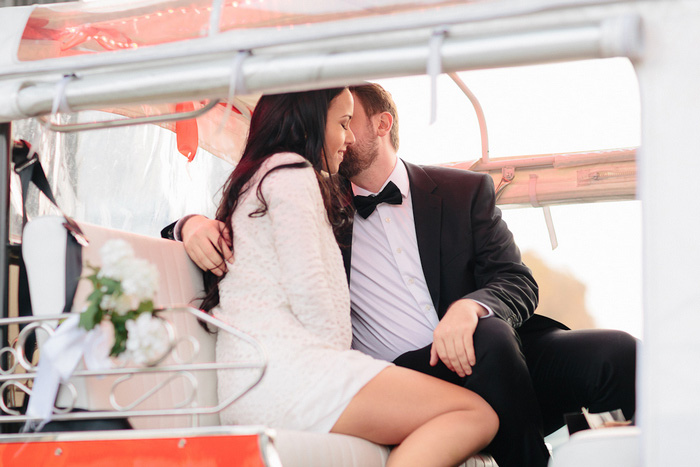 What were the highlights of the photography?
Brian was awesome because he kept a good balance between giving direction and "just letting it happen". He made us feel very comfortable in front of the camera and we love the results of the shoot.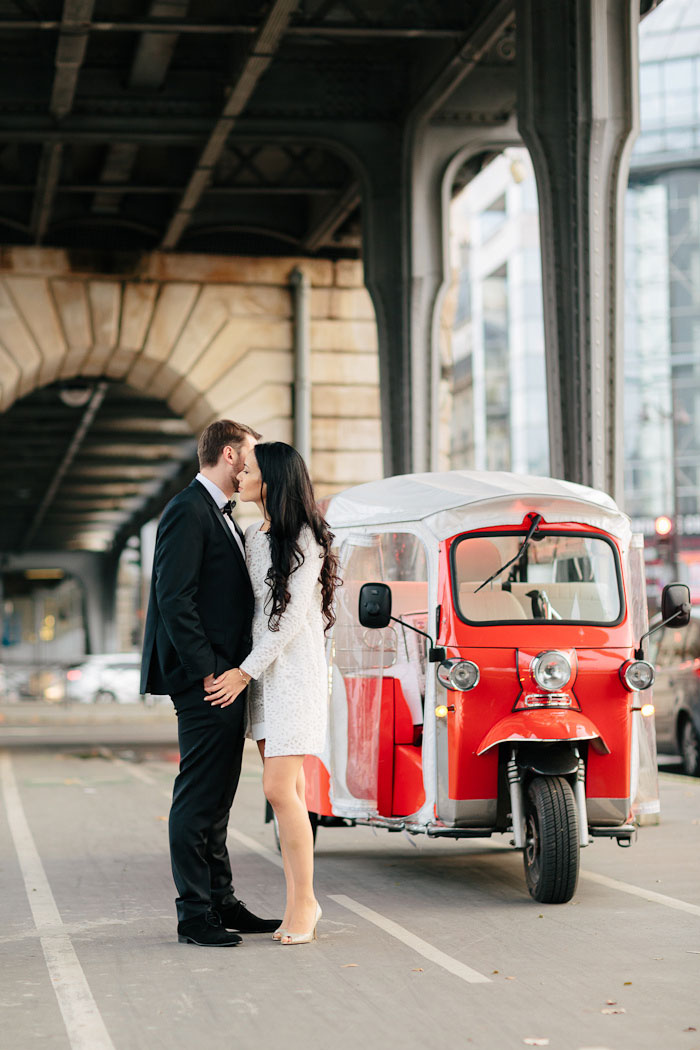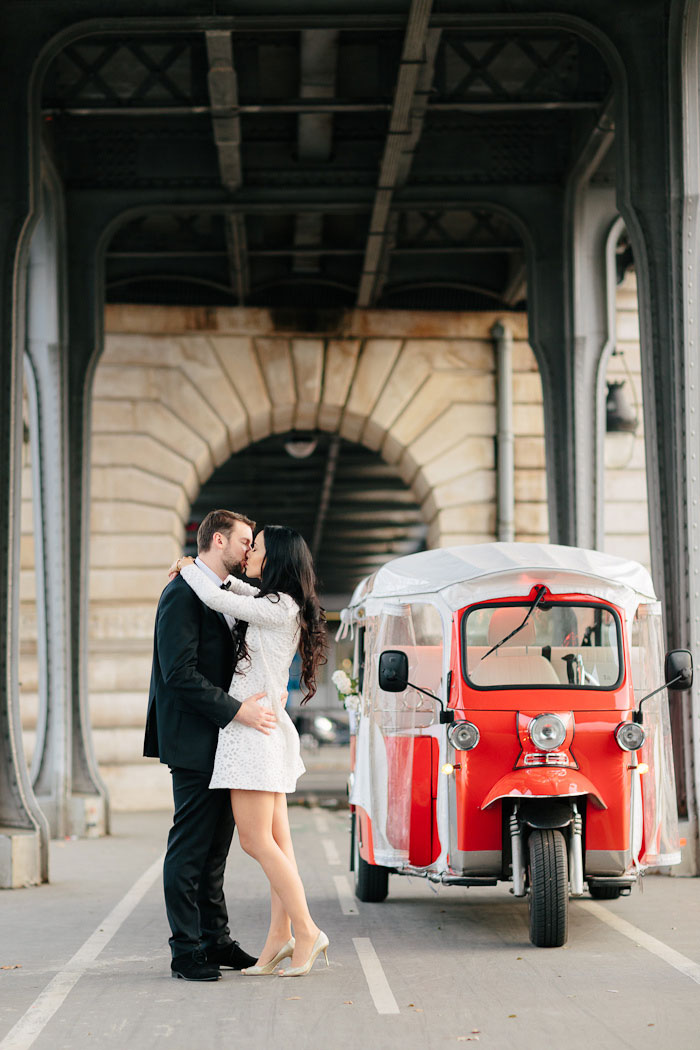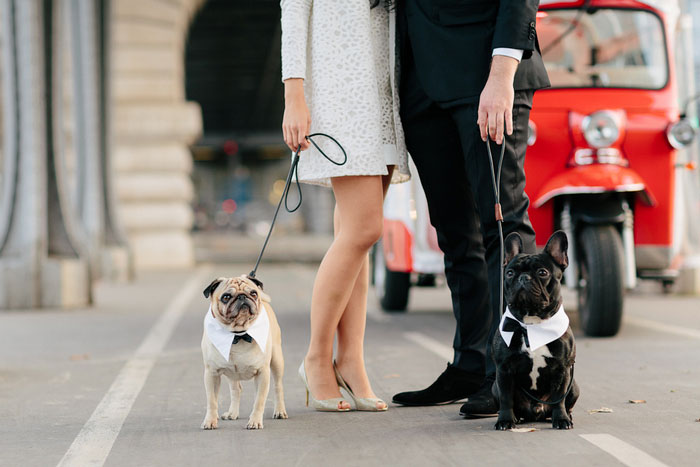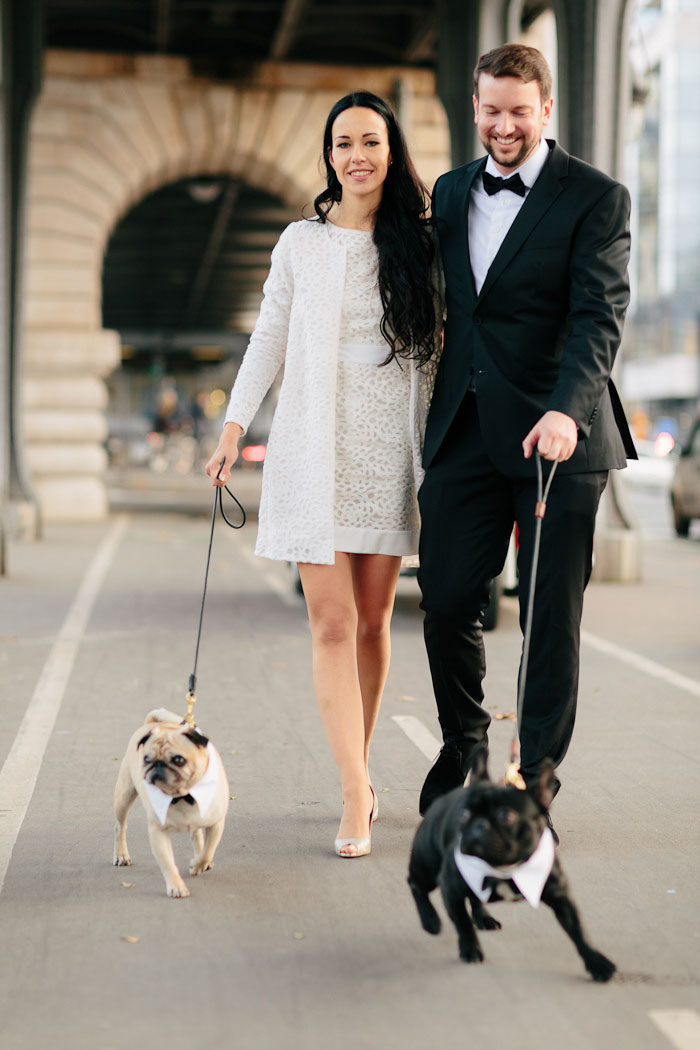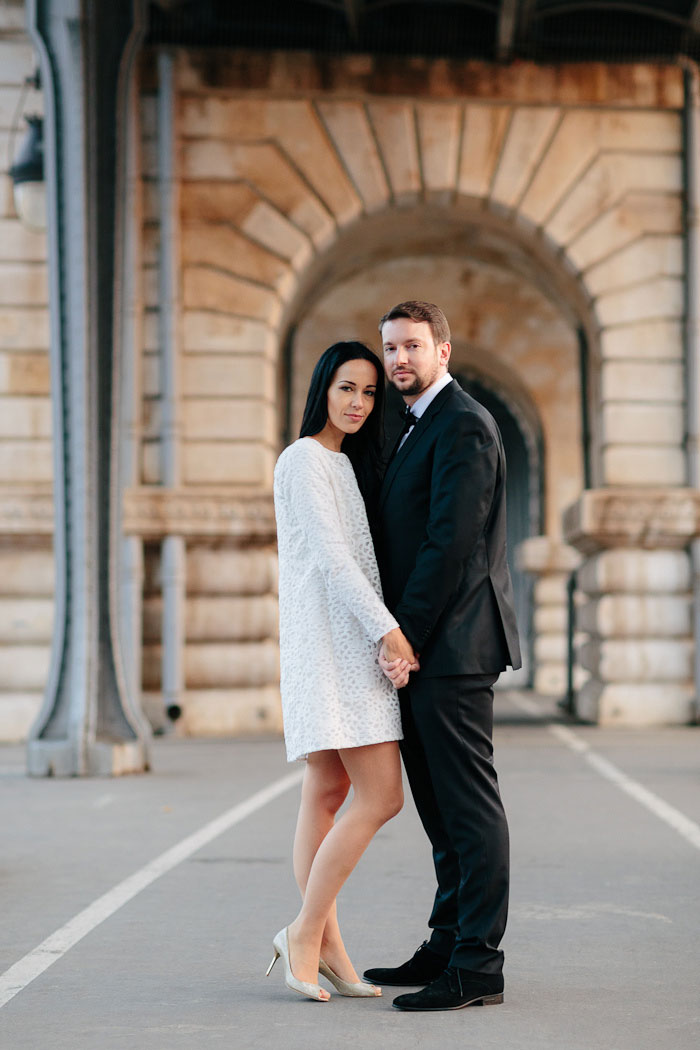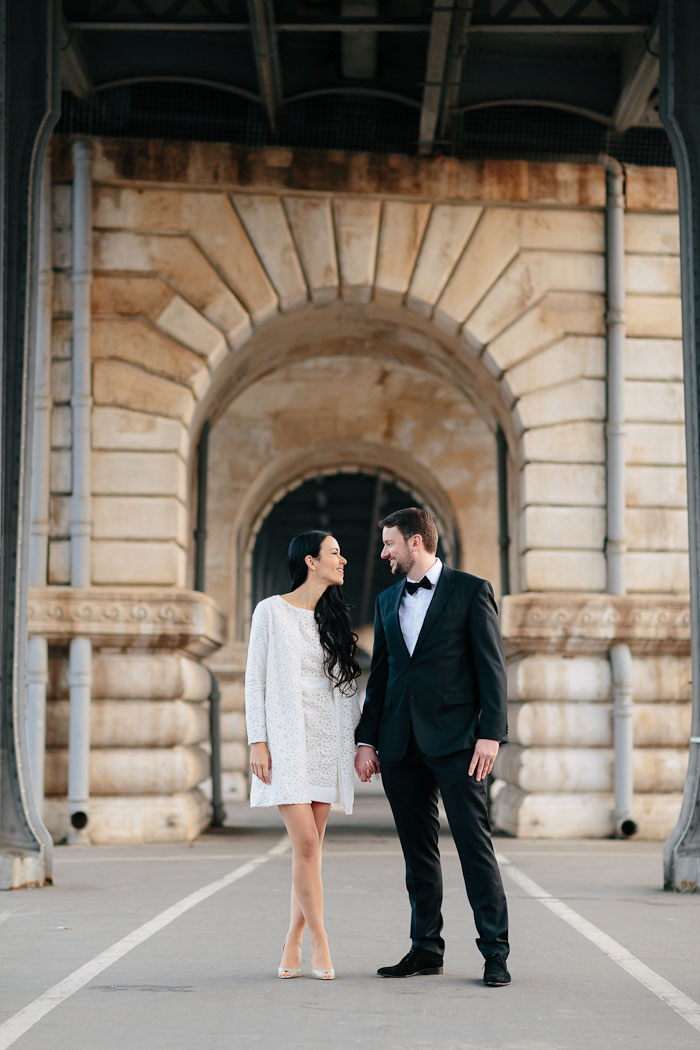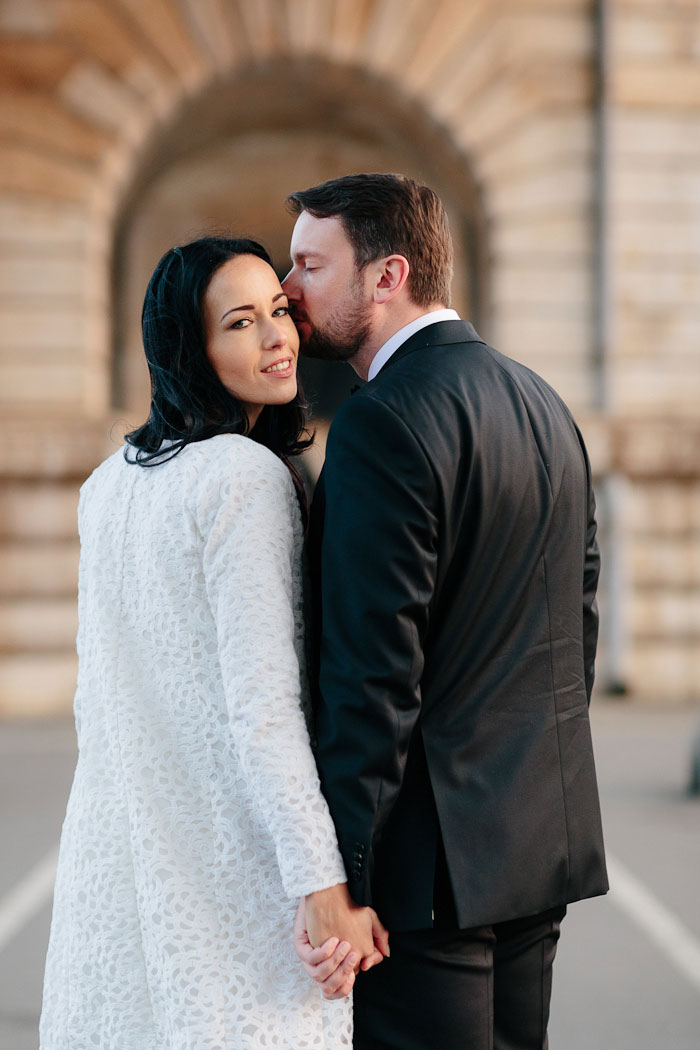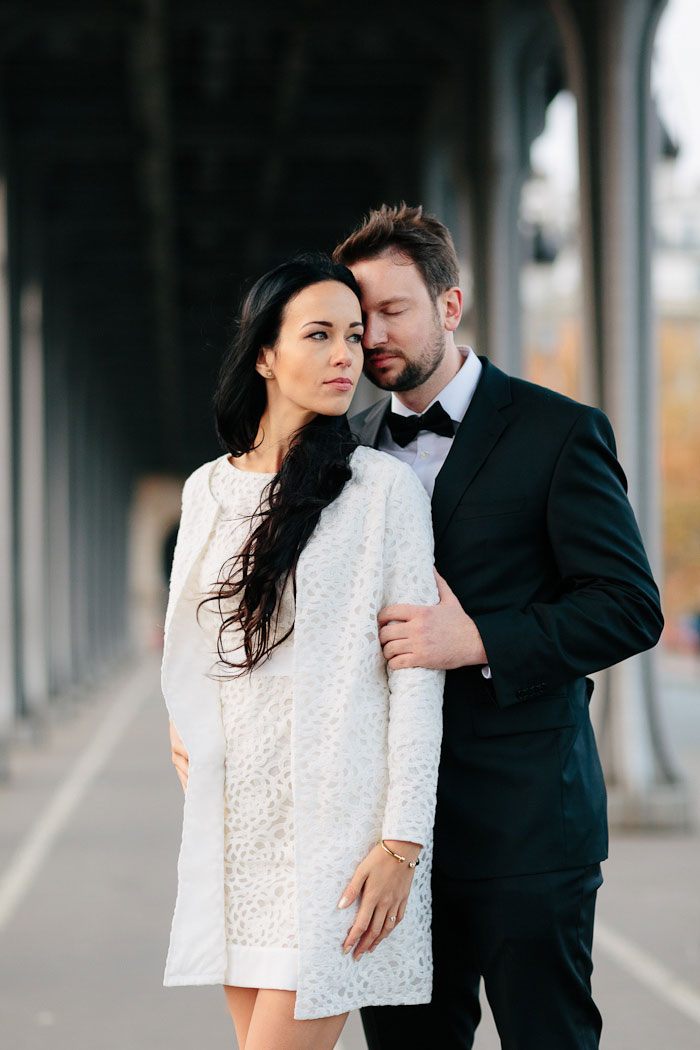 What was the best thing about having an intimate wedding?
We had enough time for all our guests who we rarely get to see nowadays. What is the sense of having 100 guests when you end up just speaking to everyone for 5 minutes the entire day/night?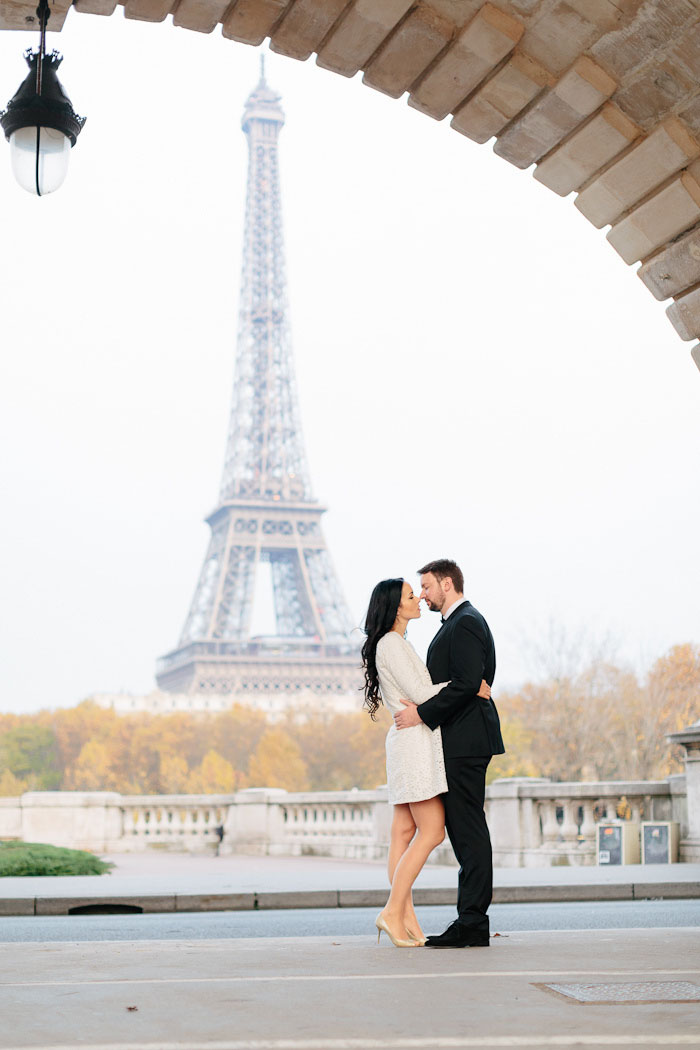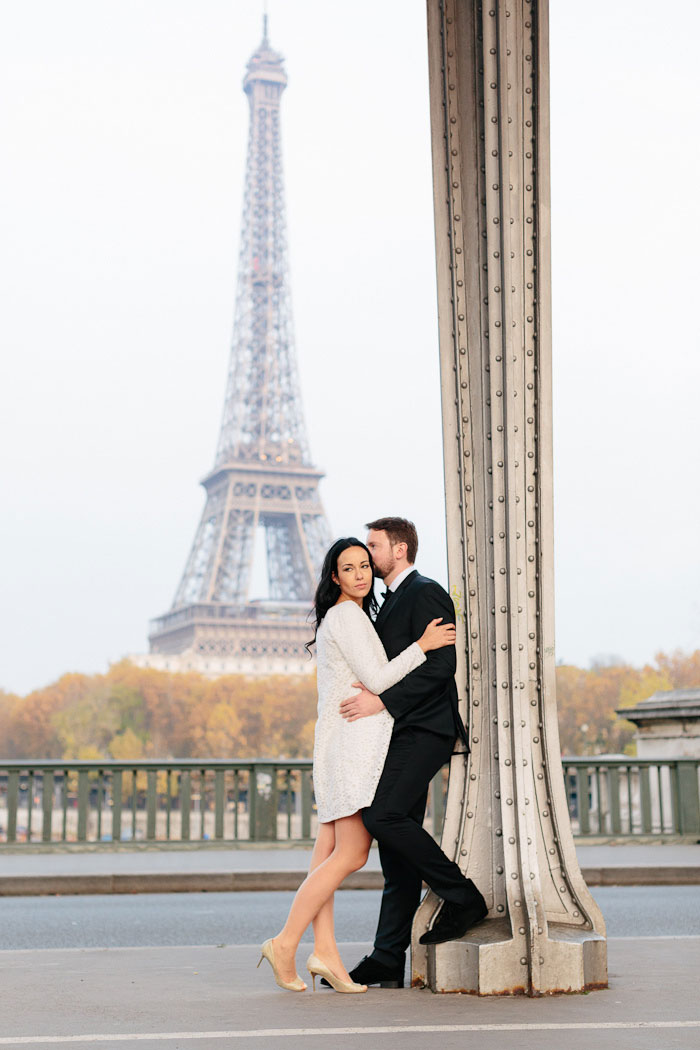 What advice do you have for couples who are considering an intimate wedding?
Do what you think is right; it is your day, so don't feel obliged to have a wedding that others want you to have.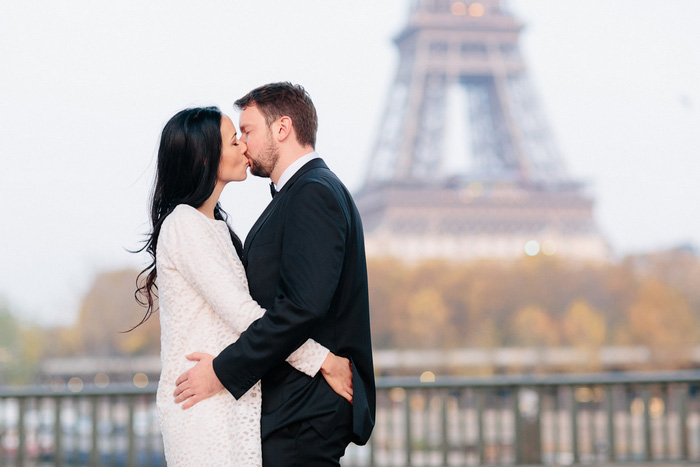 Vendors:
Tuktuk: Paris by Tuktuk
Restaurant: Maison de la Truffe
Photographer: French Grey Photography