Look to your jewelry box for inspiration with pastel jewels and soft ballerina shades. A colorful wedding that offers a lighter alternative to darker jewel tones like emerald green. This trend has a different take on the popular pastel palette by adding embellishment, sparkle and transparent elements that are reminiscent of pale gemstones.
This stunning embellished gown is the perfect way to showcase this trend. Pair it with a messy updo and neutral make up for a sophisticated look. Be inspired by pastel gems and crystals when it comes to jewelry as well as narrowing down your color palette. Incorporate different pastel shades and textures in your table settings.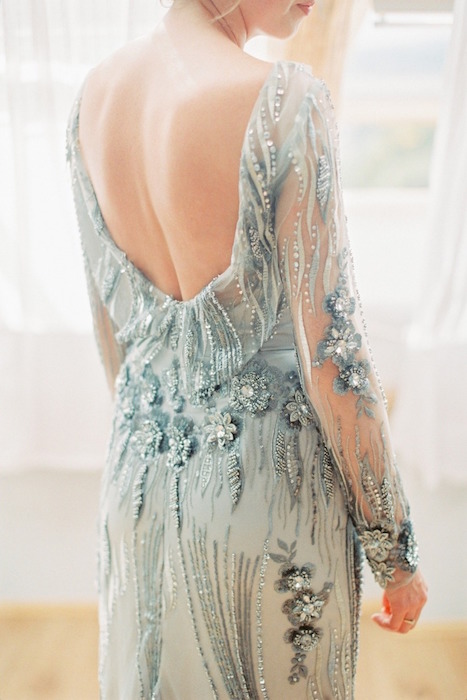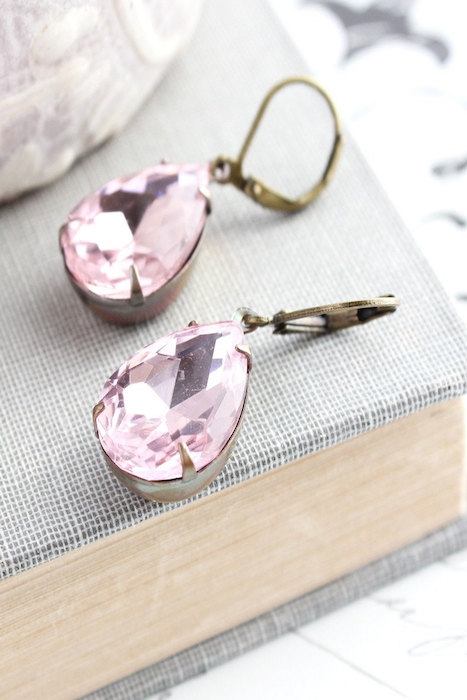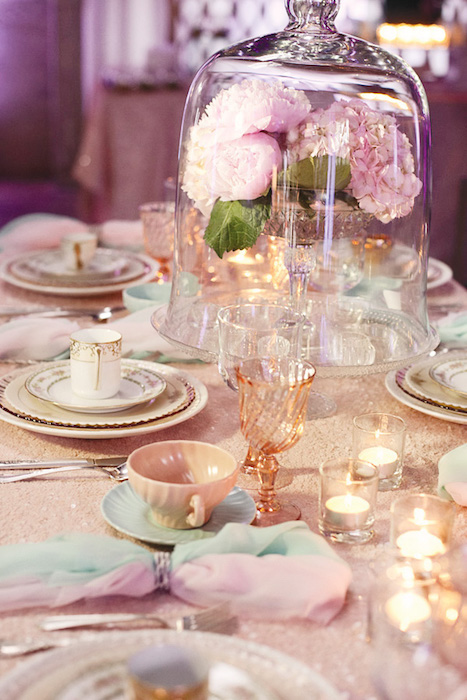 Mint and gold are a great combination and these metallic dresses fit in so well with this pastel theme. Every single donut is worthy, but when it comes to your wedding add some style to the deliciousness. Donuts with peach colored frosting and gold leaf will add to your decor.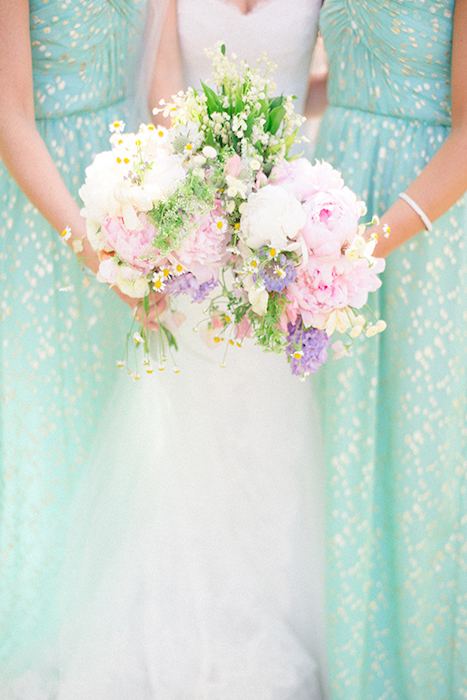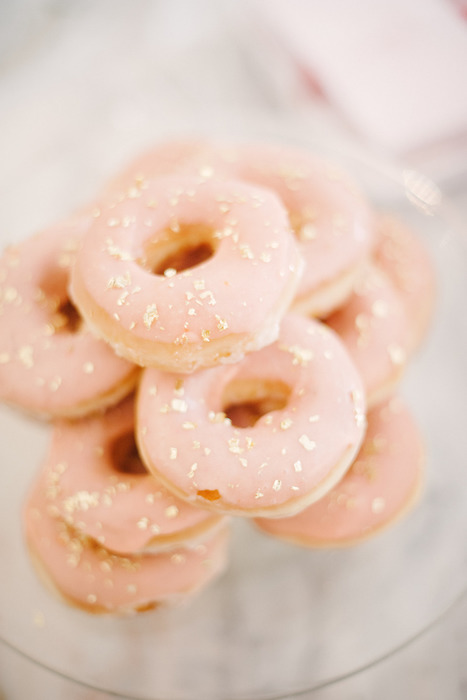 Go back to the original inspiration for this trend by wearing a pastel statement necklace. A great way to add some color to your bridal look.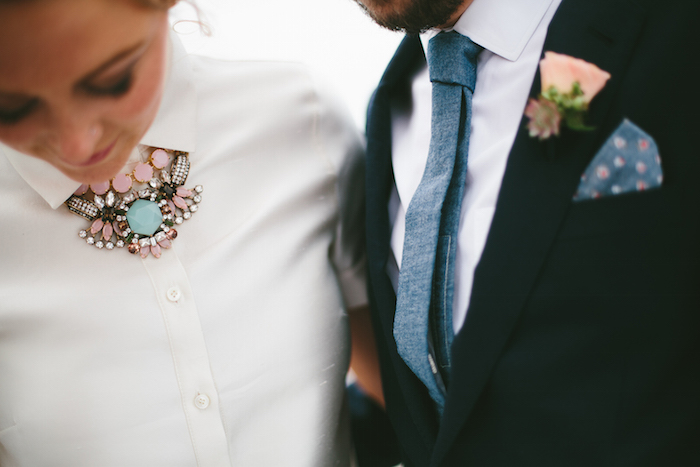 A floral arrangement or bouquet that captures the essence of spring is a lovely way to go. A silver and crystal vase goes well with the pale blooms. Pink colored glass has that precious jeweled look that's ideal for an outdoor reception. I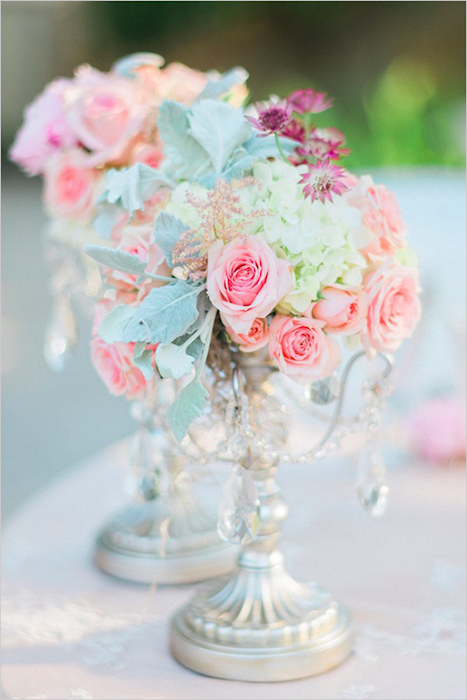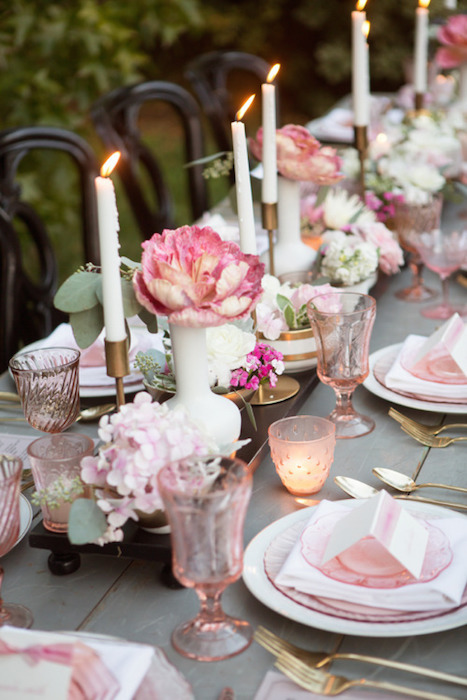 f you're looking for a show-stopping dessert or an alternative to a wedding cake, go for a multicolored macaron tower.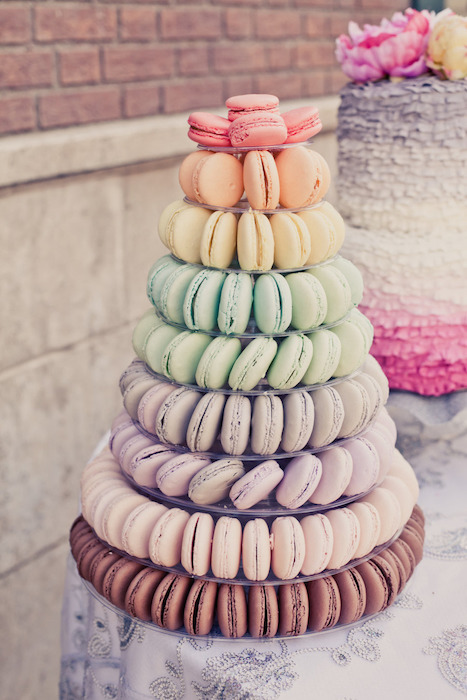 Mismatched colored glasses are an easy way to replicate those pastel jewel tones. Introduce some color to your bridal look with these jeweled beauties. You'll want them on your feet way beyond the wedding day. If you're not into matching bridesmaid dresses then think about soft blush tones with touches of sparkle.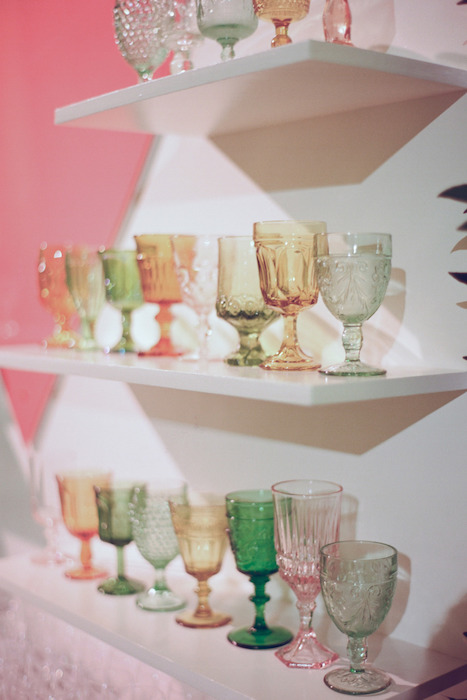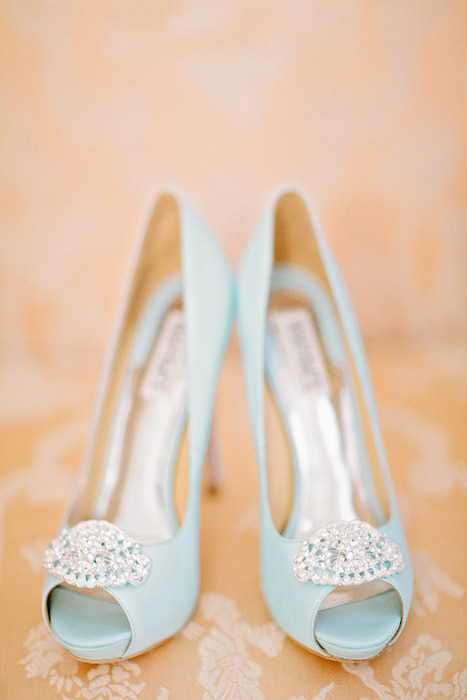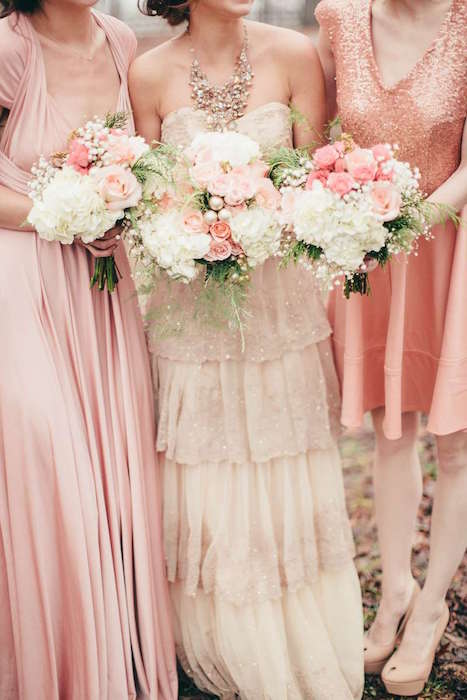 Photo one: stylemepretty.com; Photo two: etsy.com; Photo three: blog.hwtm.com; Photo four: magnoliarouge.com; Photo five: heidilau.ca; Photo six: refinery29.com; Photo seven: weddingchicks.com; Photo eight: ryonlockhart.com; Photo nine: onelove-photo.com; Photo ten: elizabethmessina.com; Photo eleven: amyarrington.com; Photo twelve: thelovelyfind.com