Looking for a laid-back alternative to glam gemstones and jewels? Think of geodes, raw gems, crystals and rocks. These natural elements will have a truly captivating and bohemian effect on your wedding decor.
These pink geode place mats are to die for. They have such a feminine and modern look that will work in a classic palette of pink, white and grey. Rock candy is not just a childhood treat from the past. They are a delicious sweet treat to serve your guests, that also have the benefit of looking amazing.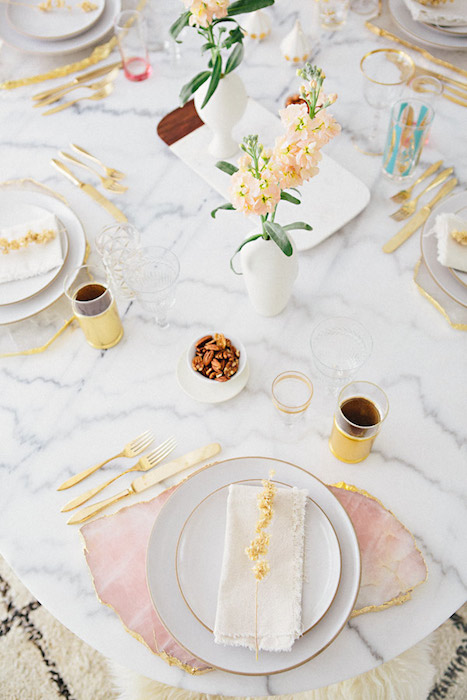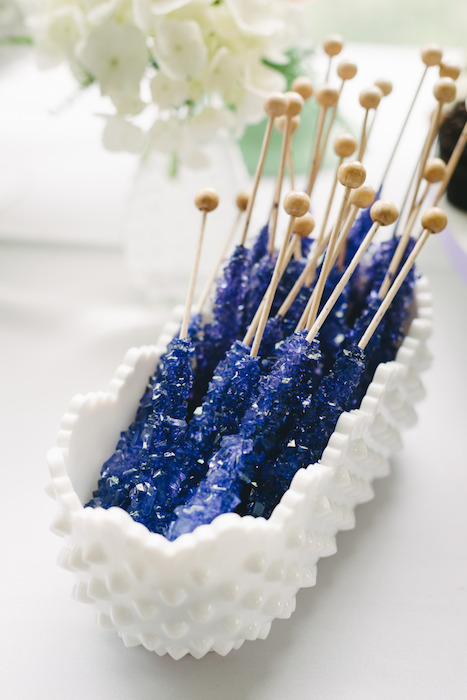 Create your own gems by spray-painting textured rocks and placing them in your space.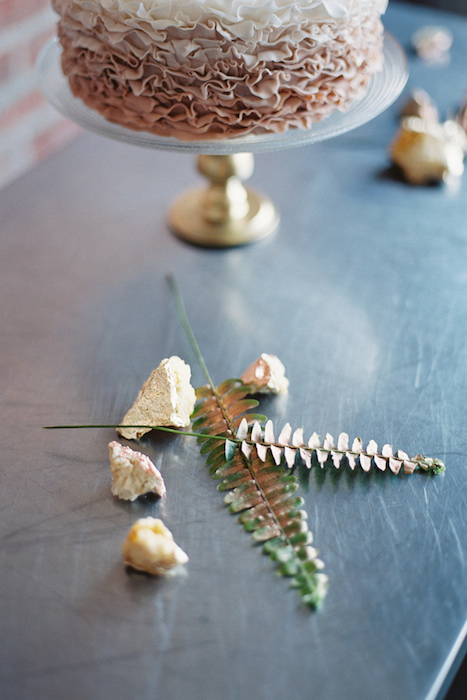 Meet your jewelry must-have! This pair of druzy earrings will fit in well with a black and gold art deco theme.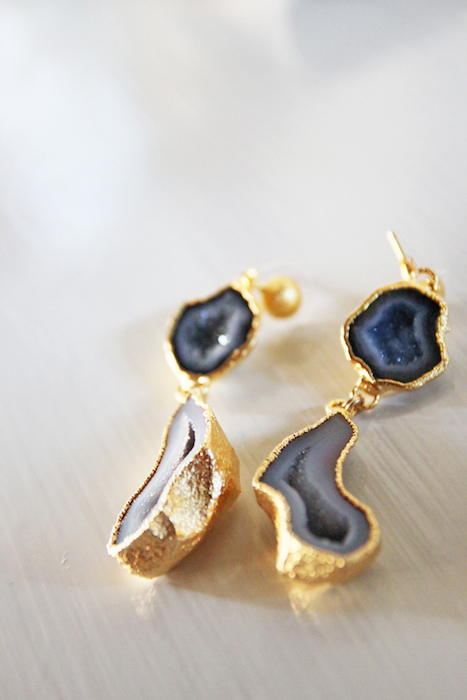 For a natural take on escort cards all you need are some rocks and a Sharpie. If you live near a beach or trail you can go for a long romantic stroll to pick them up before your wedding. We love the effect of scattering different sized and colored crystals on the tables amongst the centerpieces. Oversized crystals as table numbers will add to a bohemian styled table.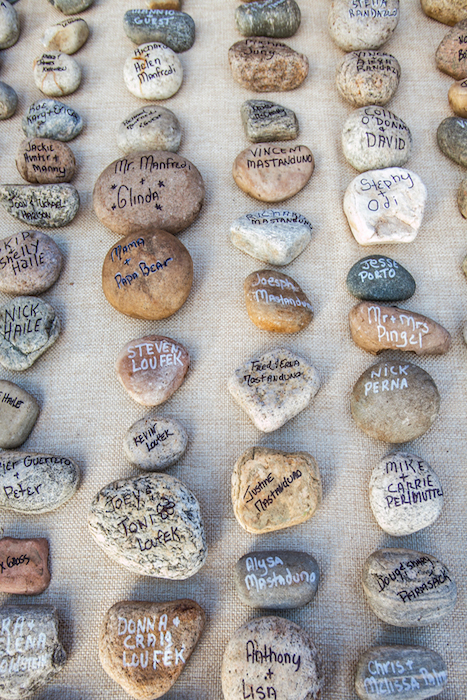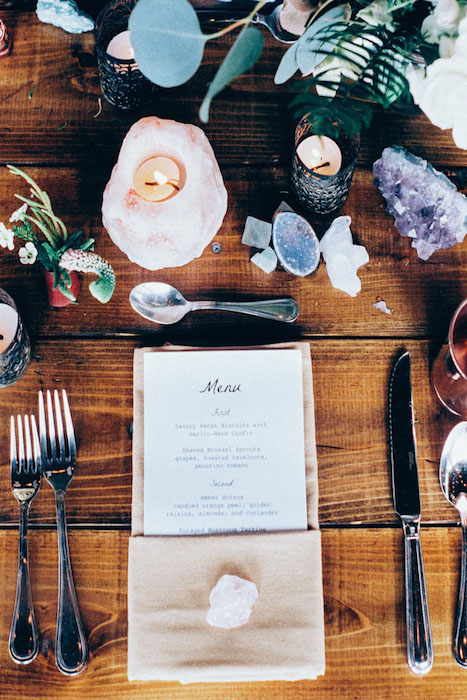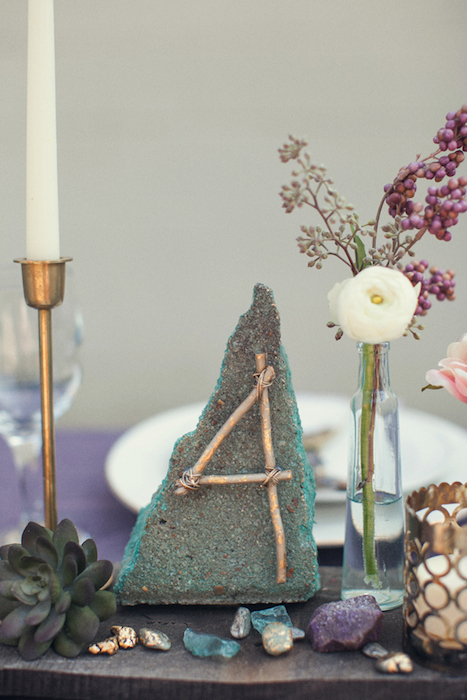 Outdoor ceremonies often require some more decoration when it comes to arranging cake or food tables. You can really wow your guests with a setting like this!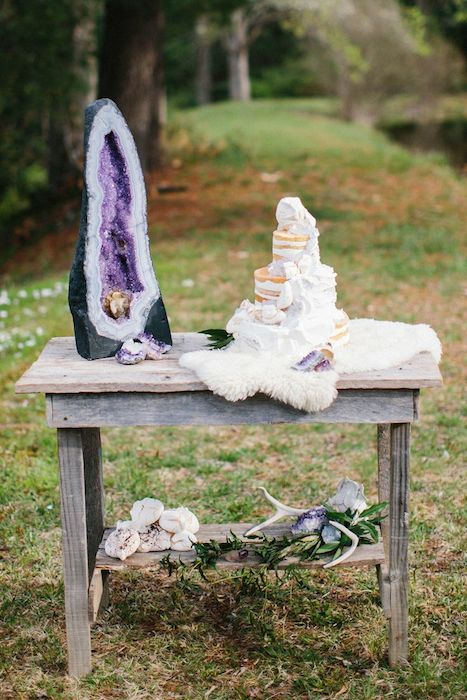 Plain place cards can be given a makeover by pairing them with gems and crystals; your guests can also take them away at the end of the evening. Rock candy can also be used as a decorative and tasty drink stirrer.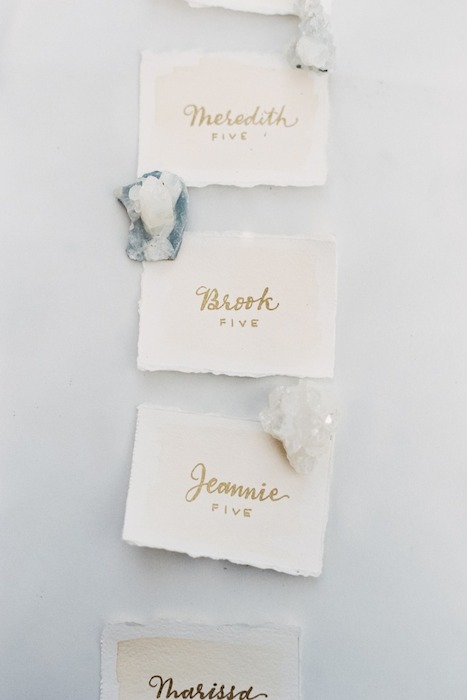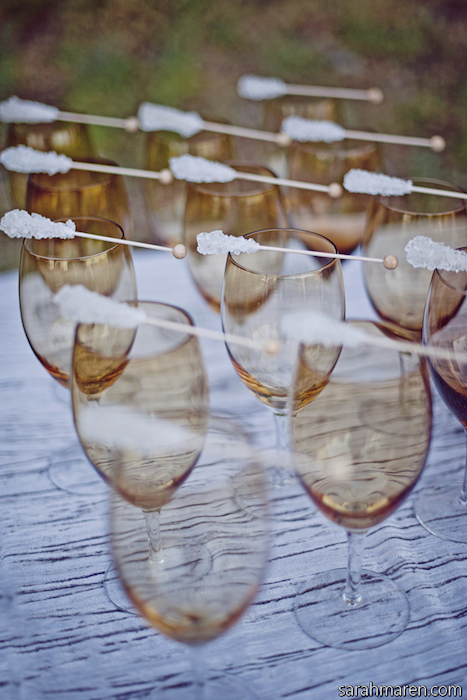 Mini easels are perfectly adorable on their own, but these giant geodes placed on them are a game changer. We love the combination of geodes, crystals and rocks with candles. You can turn these into centerpieces or just scatter them around your reception space.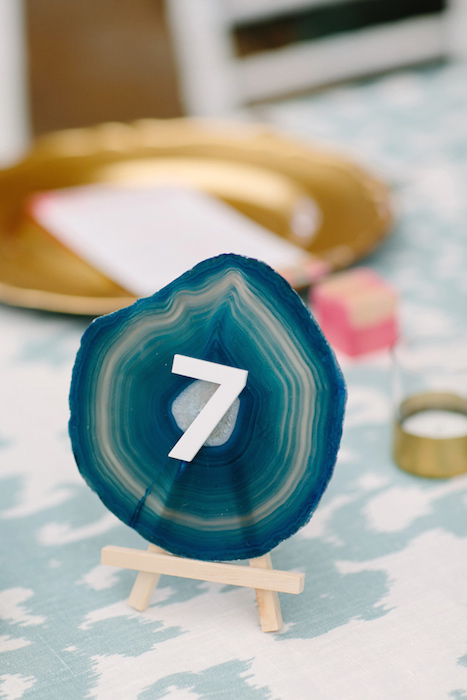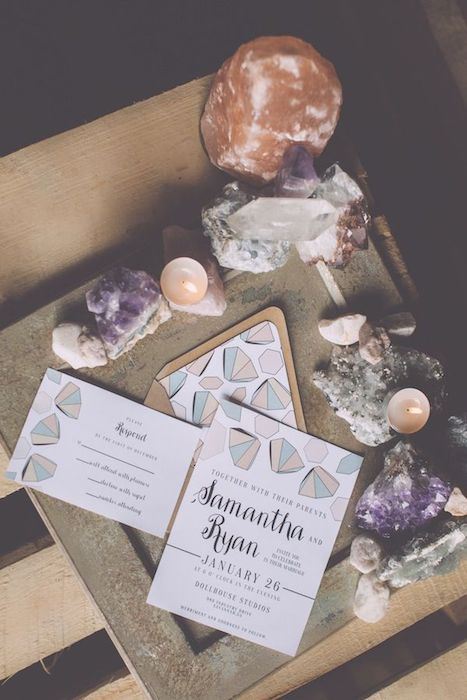 Photo one: ahouseinthehills.com; Photo two: stylemepretty.com; Photo three: amandawatsonphoto.com; Photo four: justinablakeney.com; Photo five: joshuazuckerman.com; Photo six: ashleighhobsonrva.com; Photo seven: loveisabigdeal.com; Photo eight: tiffanysbakingco.com; Photo nine: lauragordonphotography.com; Photo ten: flourishdesigns.com; Photo eleven: joielala.com; Photo twelve: swoonedmagazine.com