Rich jewel tones are still on trend in 2014. Emerald green, ruby red, deep amethyst, turquoise, and amber are hot colors for bridesmaid dresses.
Full length gowns in these gorgeous shades are truly stunning, especially if you only have a few bridesmaids or just a maid of honor. Shorter dresses give a youthful feel.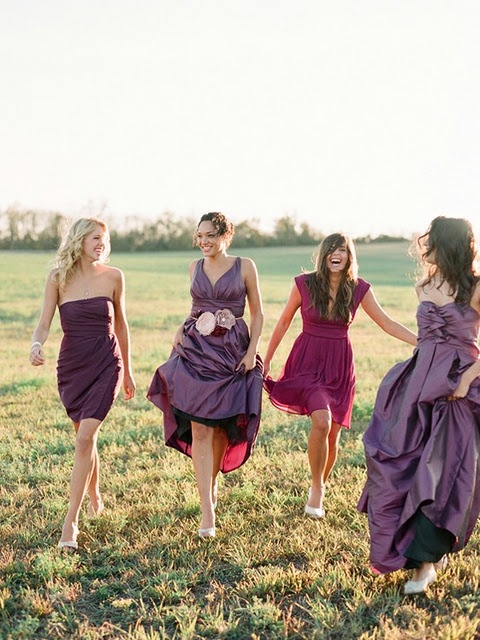 Identical bridesmaids dresses can work really well to create a uniform look. But thinking outside the box with different styles or colors that follow the same theme will let your bridesmaids individual style show through. Jewel-toned dresses are a perfect example of this. Long versions in deep purple, royal blue and emerald green will fit in with an Art Deco inspired wedding.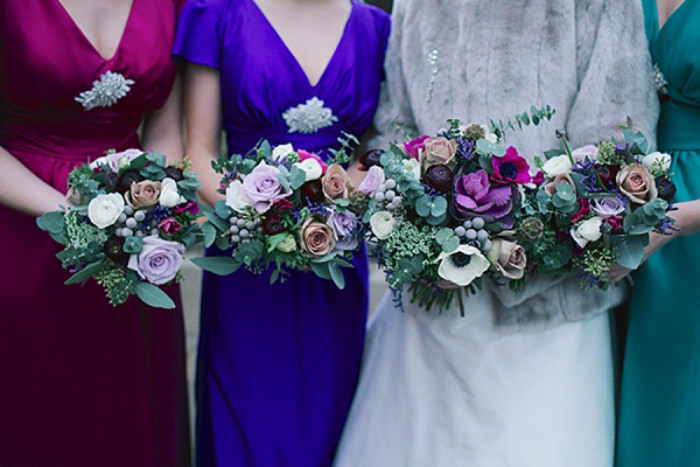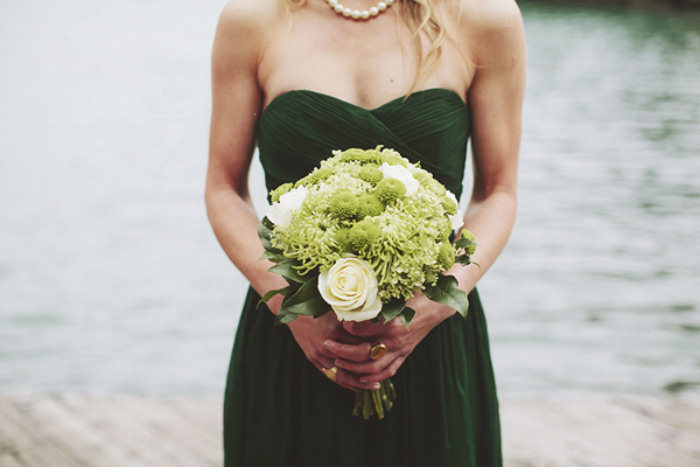 Burnt orange dresses are ideal for Fall weddings -especially when paired with an autumnal bouquet with hints of plum. Darker shades of yellow for sun filled beach nuptials, will make your bridesmaids stand out. The deeper color is still radiant but with more of an intensity than pastels.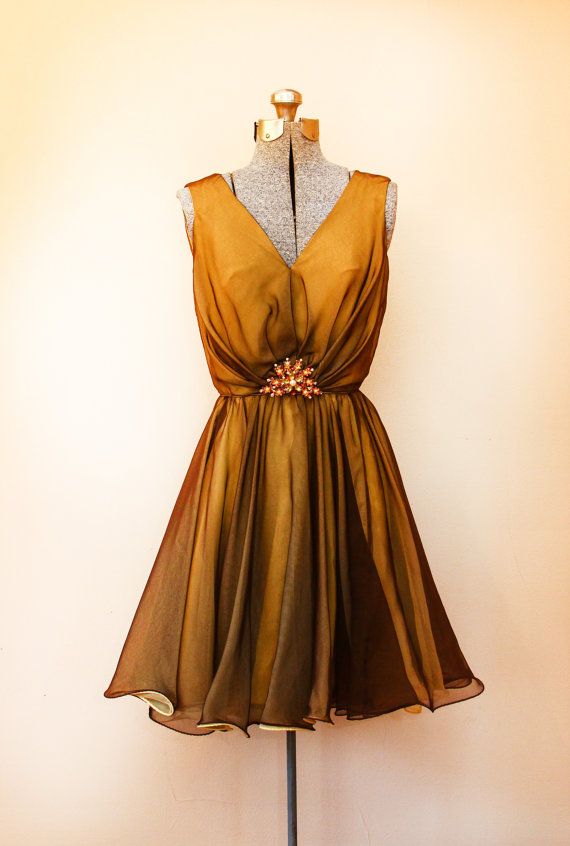 Emerald green and amethyst are definitely at the front of the jewel parade. These vivid colors are bold and flattering, even for the color shy. With their richness they still add a glamorous touch to shorter cocktail dresses and look stunning when all bridesmaids wear the same color.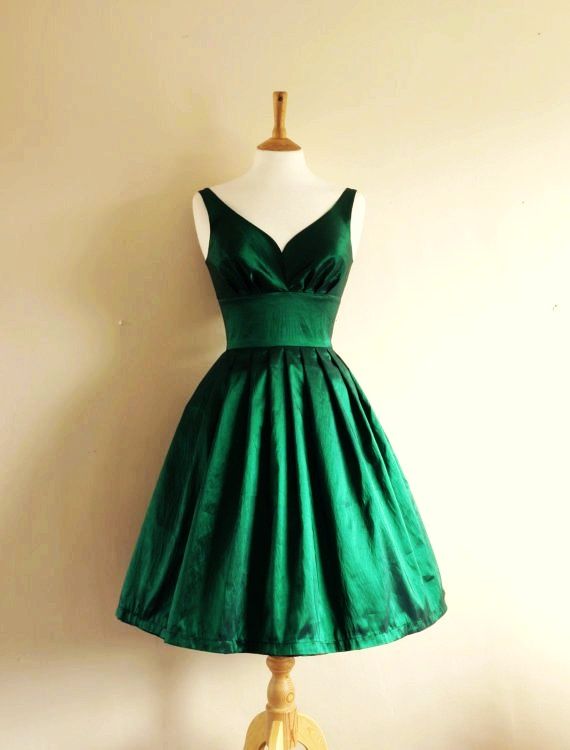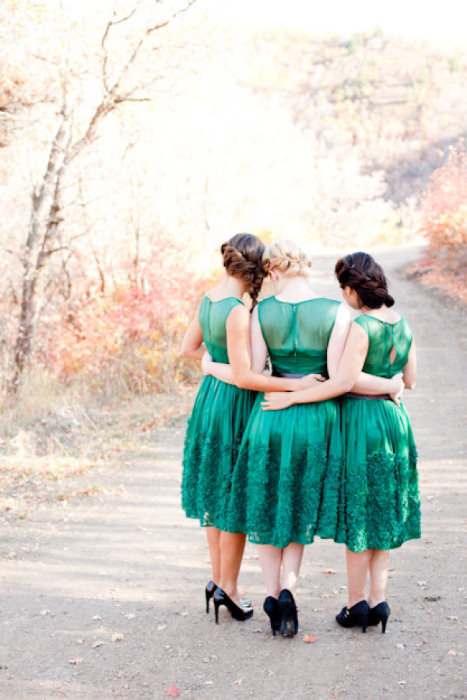 Photo One: Elizabeth Messina; Photo two: lovemydress.net; Photo three: junebugweddings.com;  Photo four: Pinterest; Photo five: LoveItSoMuch; Photo Six: stylemepretty.com