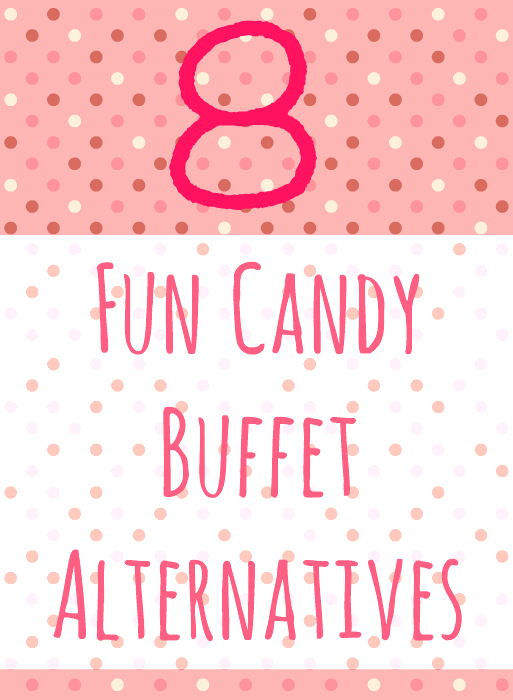 Part late night treat table, part take-home favor station, the candy buffet is nothing short of genius if you ask us; it is, hands down, one of our favorite parts of the wedding reception. But as much as we love the candy buffet, even we can admit that it might be time to shake things up a bit with some fun alternatives instead. So if candy ain't your thing, here are a few ideas, we think you'll love:
1.  Milk and Cookie Bar
What better midnight snack than good ol' fashioned milk and cookies? Keep cartons of milk on ice and a selection of cookies to choose from for a perfect ride home treat.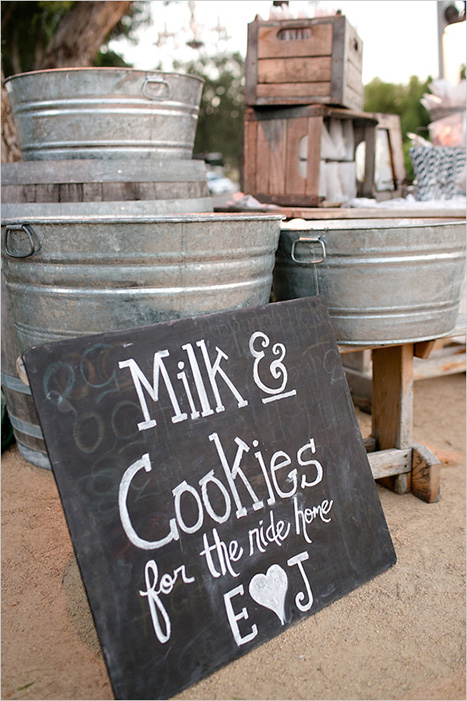 2.  Make Your Own Whoopie Pie Bar
Rather than just offering up a sweet table for your guests, why not let them get creative and make their own whoopie pie creations instead?  If whoopie pies aren't your favorite, the same idea can be applied to cupcakes, or even ice cream sandwiches.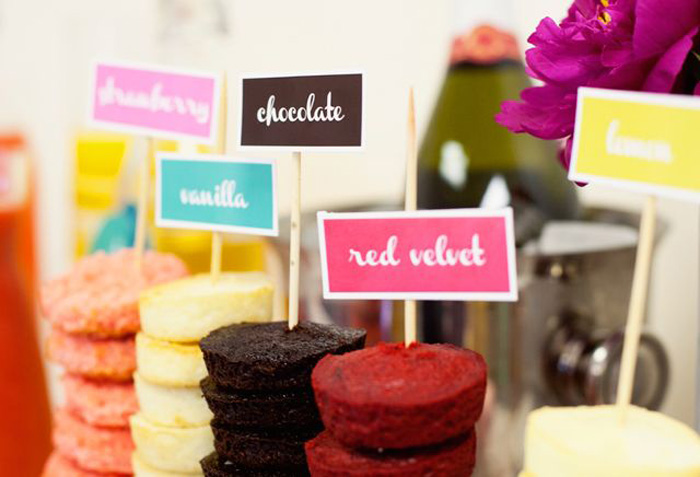 3.  Popcorn Bar
Popcorn is an ideal snack for those late night dancing (and alcohol) fueled munchies. Whether you choose to offer a variety of different popcorn flavors, an assortment of salts and flavor shakers, a buffet of toppings, or all of the above, a popcorn bar is a great way to satisfy both sweet and savory cravings at once.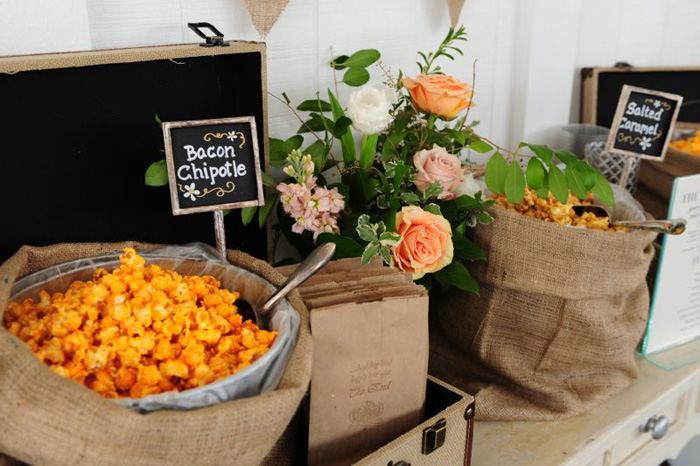 4.  Trail Mix Bar
Having an outdoor, camp themed wedding? Why not have a build your own trail mix bar? Just like the popcorn bar, guests can customize their mix to make it as sweet or as savory as they please.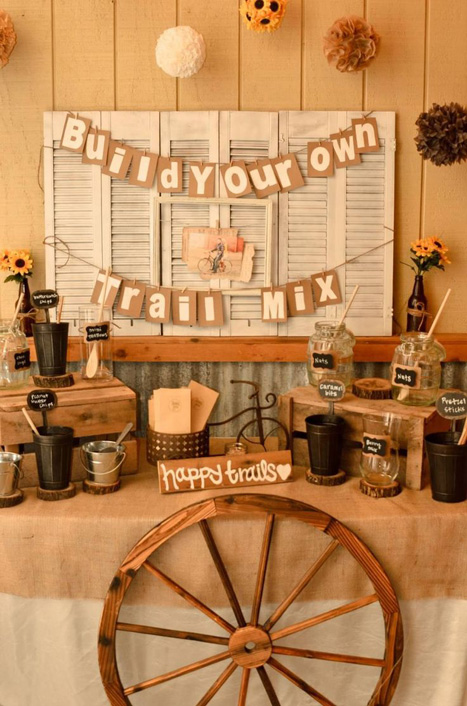 5.  Cereal Bar
If you're having a brunch wedding, a candy buffet might not be the most appropriate option, but a cereal bar would be perfect. And since most cereals are loaded with sugar, it's pretty much the morning equivalent of the candy buffet anyways.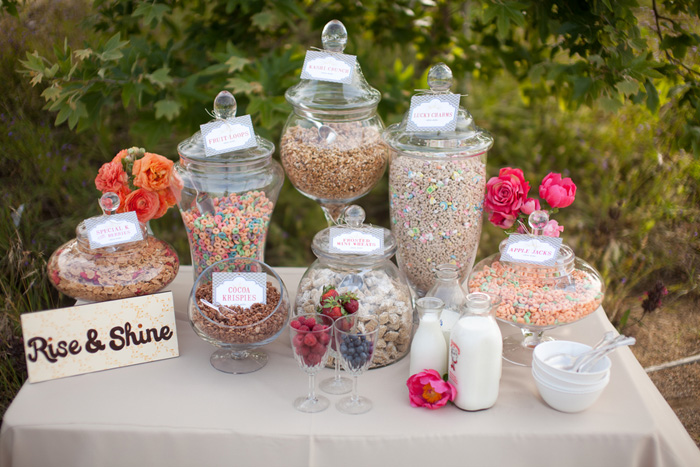 6.  Coffee Bean Bar
Are you a coffee connoisseur? Share your java love with your guests by offering a blend-your-own coffee bean bar. And if tea is more your speed, opt for a loose tea bar instead.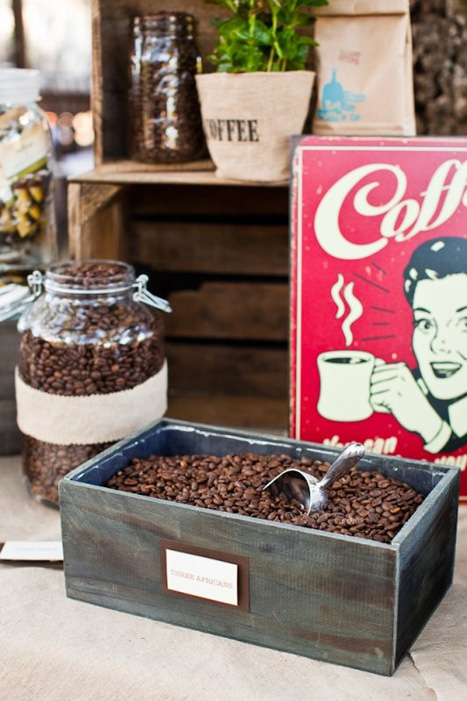 7.  Mix Your Own Confetti Bar
If you prefer to go the non-edible route, a mix-your-own confetti bar is a great way to put your guests in a celebratory mood. For some truly memorable photos, encourage family and friends to use their custom confetti packs in the photo booth.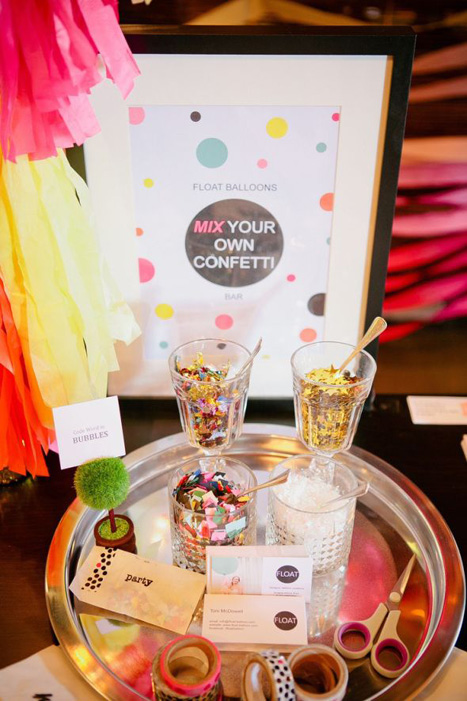 8.  Flower Bar
Perfect for an afternoon garden wedding or a spring bridal shower, a flower bar allows guests to create their own bouquets to take with them and enjoy at home. The fact that it will make your space look and smell absolutely beautiful is just the icing on the cake.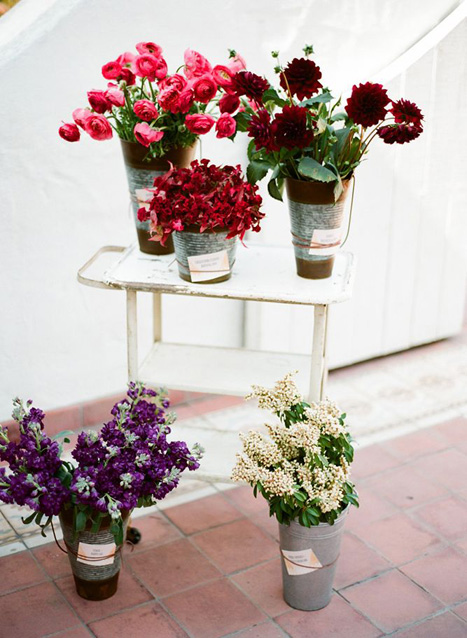 Photo one: weddingchicks.com; Photo two: lovestrucksocialevents.com; Photo three: cedarwoodwedings.com; Photo four: thereddirtbride.com; Photo five: frostedpetticoatblog.com; Photo six: getmarried.com; Photo seven: thepolkadotbride.com; Photo eight: bridalmusings.com