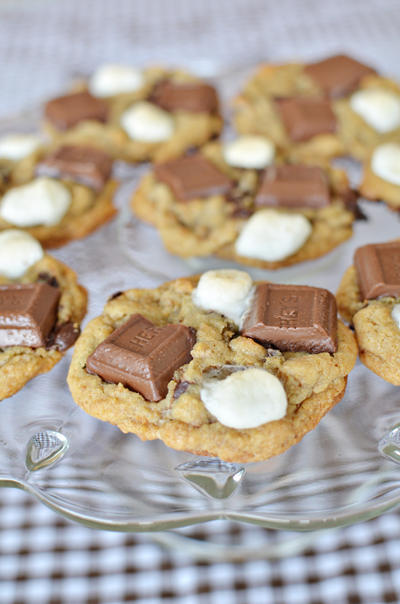 I made these S'mores cookies a few days ago – 32 of them to be precise. And guess what? They are ALL gone. Not a crumb to be seen. It was the first time I made these cookies – but it definitely won't be the last. My family is crazy about them – and so am I. (I'll  have to add a few extra miles to my running routine to burn these bad boys off though.)
S'mores cookies would be a great addition to a cookie table. (So would these Peanut Butter Cup Cookies!) Why not pack a few in a box for each guest as wedding favors? Another fun idea would be to serve milk and cookies at the end of the night.
S'mores Cookies Recipe (Adapted from Two Peas and Their Pod)
Makes approximately 32 cookies
Preheat oven to 375 degrees
1 1/2 cups all purpose flour ( I added 1/2 cup more)
1 cup graham cracker crumbs
1 teaspoon baking soda
1 teaspoon salt
1 cup butter, softened
3/4 cup sugar
3/4 cup brown sugar
1 teaspoon vanilla extract
2 eggs
1 cup miniature chocolate chips
1 1/2 cups mini marshmallows
16 Hershey minis or 2 Hershey bars, chopped
In a medium bowl combine the flour, graham cracker crumbs, baking soda, salt. Whisk together.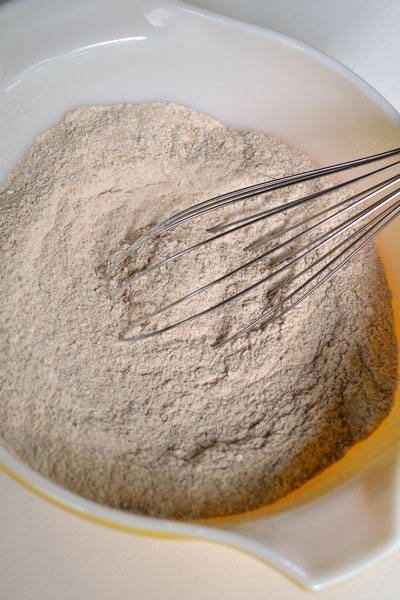 In a separate larger bowl beat together the butter, sugar, brown sugar and vanilla until creamy.
Add the eggs one at a time, beating well each time.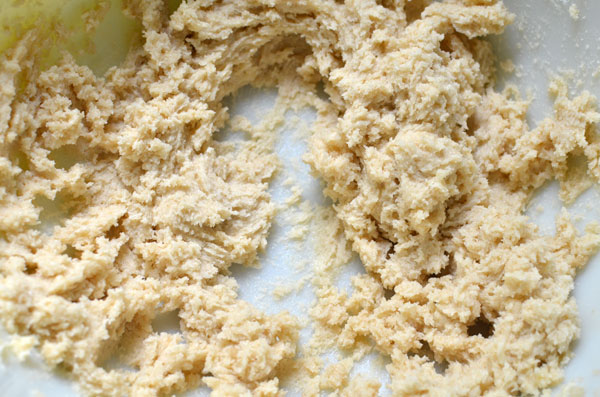 Slowly beat in the flour mixture until smooth.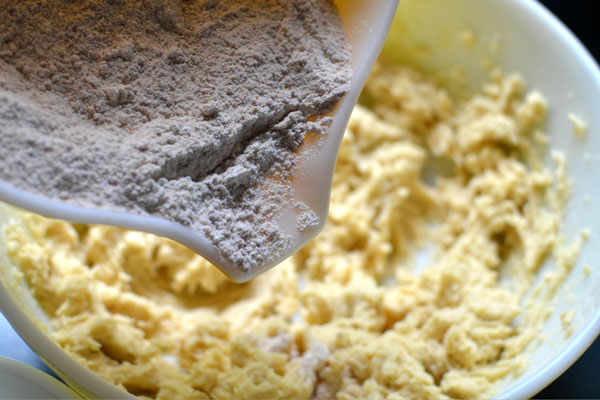 Stir in the chocolate chips.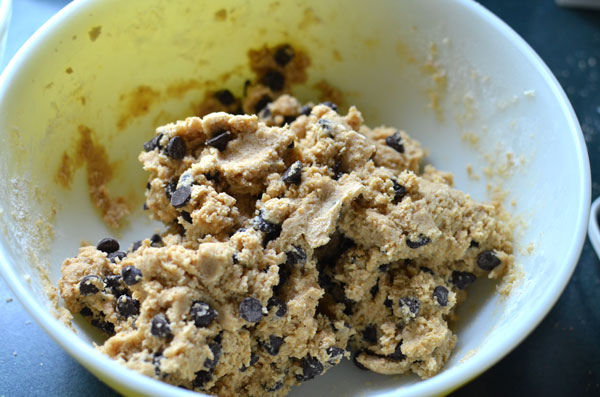 Drop by rounded tablespoon onto ungreased cookie sheet. (I put mine on
Silpat
.)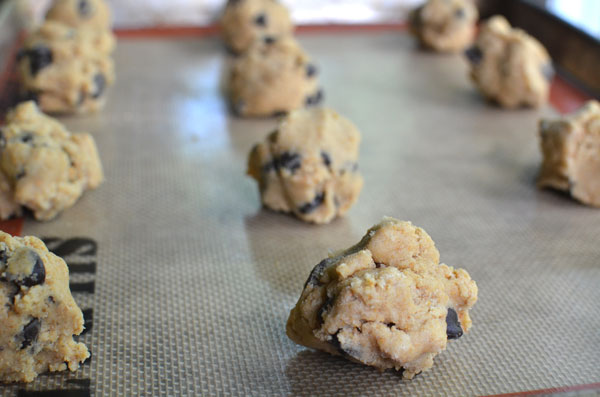 Bake for 8 minutes. While cookies are baking, chop chocolate. I cut my minis in half.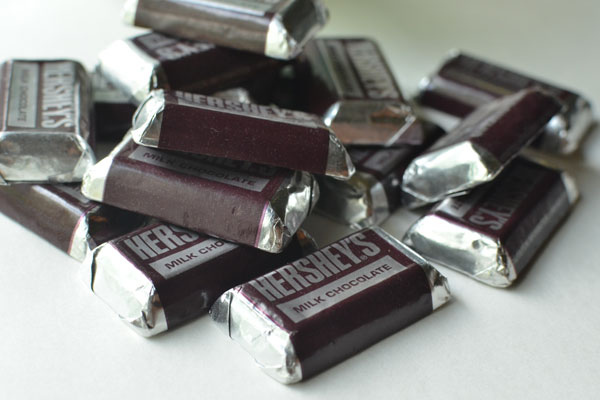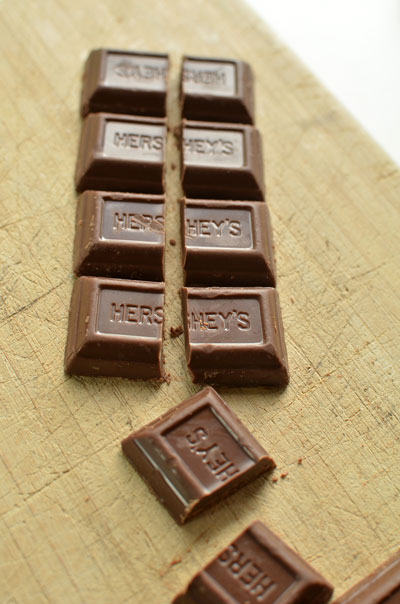 Remove from the oven. Don't freak out like I did if they look puffy. The puffiness with go down.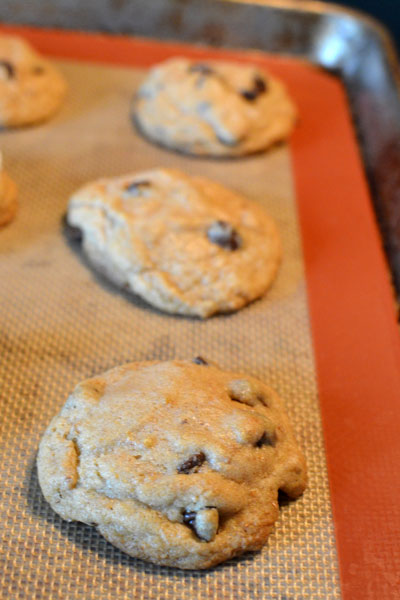 Press two  marshmallows and couple of pieces of Hershey bar into each cookie.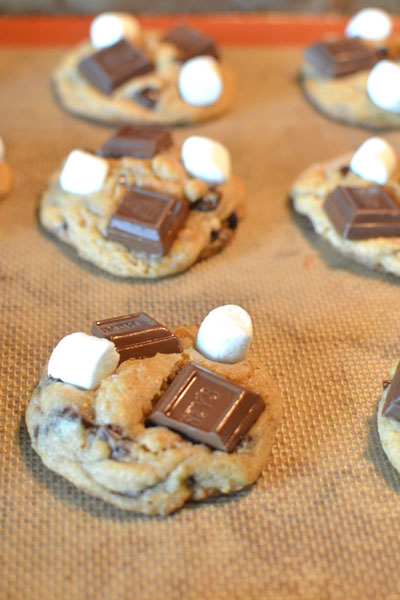 Return to the oven and bake an additional 3-4 minutes until fully cooked. Cool cookies on a wire rack.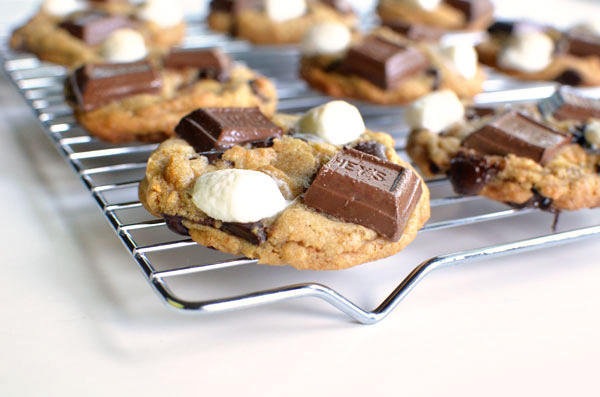 Devour!!!! Or save for your shower or wedding reception.