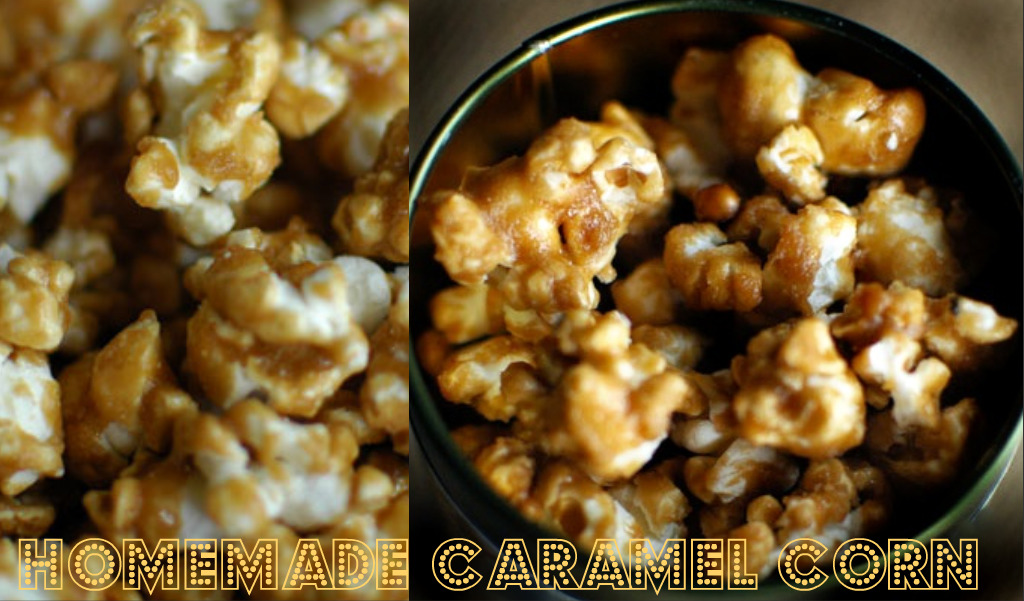 I guarantee that you will LOVE this homemade caramel corn recipe. It will become a tradition in your family. You will pass the caramel corn recipe down to your children, your grandchildren. Yes, it's that good. Darin's aunt and uncle make this gourmet caramel corn every Christmas. Auntie Di cut the recipe out 40 years ago from The Toronto Star Weekly. It's one of the treats that we look forward to most around the holidays.
If you are looking for a scrumptious DIY wedding favor – read on! I am not only sharing the homemade caramel corn recipe – but tomorrow I'll be offering up a tutorial on how to make your favors look extra lovely – along with freebie labels to go with your homemade caramel corn.
Honestly, your guests will think they've died and gone to heaven when they pop these gourmet goodies into their mouths. Beware: if you are making this for your wedding, store in a cool (not cold), dry place that is out of the way. You don't want these in your range of vision. Otherwise there won't be any left for your guests!
Homemade Caramel Corn Recipe and Tutorial
Ingredients:
6 qts. popped corn (1 cup unpopped)
1 cup butter
2 cups dark brown sugar packed
1/2 cup golden corn syrup
1 tsp. salt
1/2 tsp. baking soda
1 tsp. vanilla
Pre-heat oven to 250 degrees.
Lightly butter large shallow roasting pan.
Pop the corn. We used Orville Redenbacher non-microwave popcorn and air popped it in a popcorn popper. The popper I have is a Westbend Hot Air Corn Popper from the 1980's. I bought it at Value Village for $5 and it works like a charm.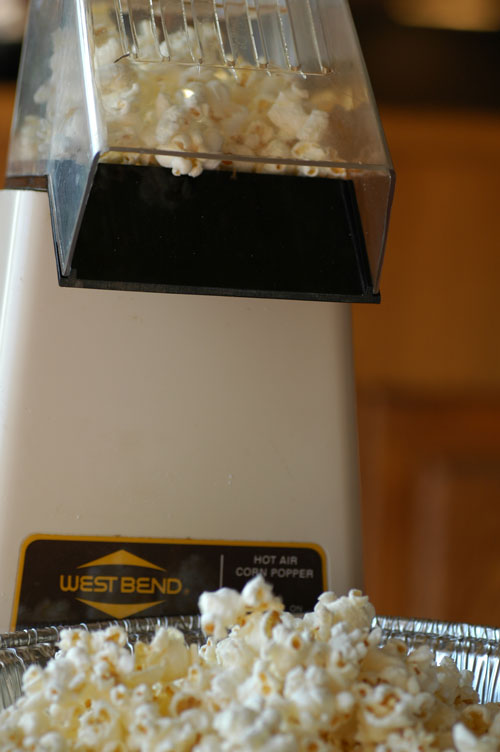 Melt butter in a saucepan. Stir in brown sugar, corn syrup and salt. Bring to a boil, stirring constantly. Boil without stirring for 5 min. (or hard ball stage if you are using a candy thermometer about 248 to 250 degrees. )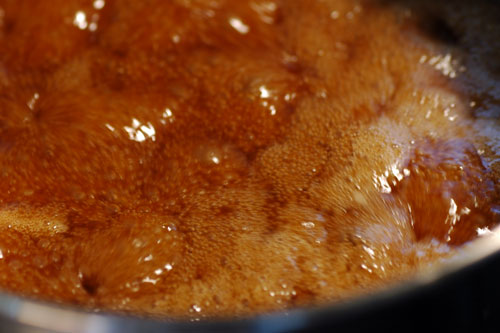 Remove from heat. Stir in baking soda and vanilla till well blended (the caramel will foam up when you add the soda so be careful.) It is also very hot.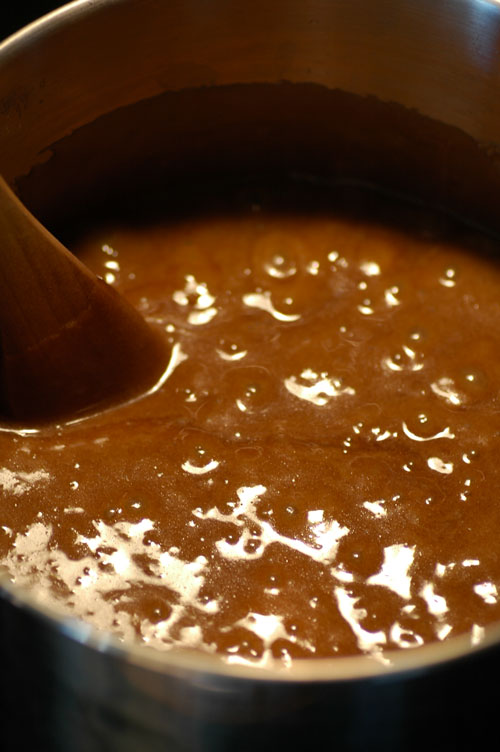 Pour hot caramel over popcorn in a fine stream.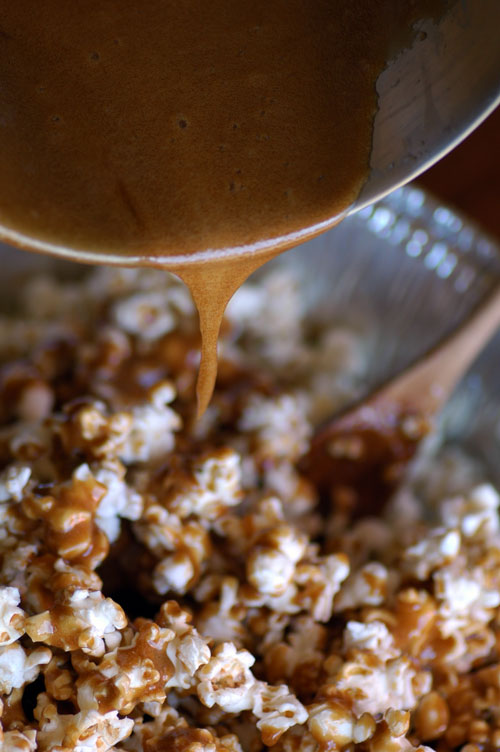 Mix well with a wooden spoon.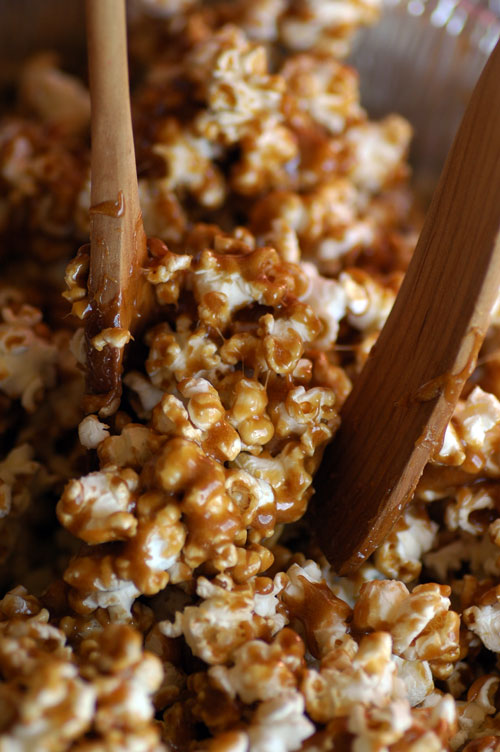 Place pan in oven and stir every 15 minutes. Bake one hour. Remove from oven.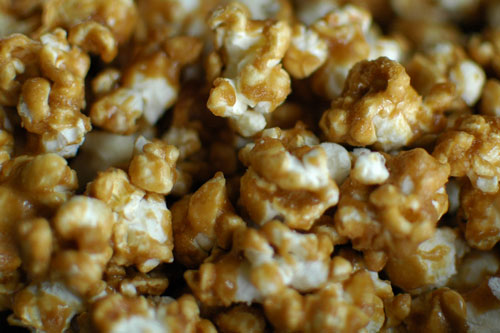 Cool completely. Store up to a month in air tight containers. Make sure you keep the containers in a cool, dry place.
Tomorrow: DIY Caramel Corn Favors with Free Printable Label