Love coffee? Why not brew up some java at your wedding?
I absolutely adore this coffee serving and all of its details! The wrapper has the monogram of the couple and their wedding date, the stirrer has the wedding date too, and best of all a doughnut hole! They're simple ways to dress up a basic coffee cup and look great too!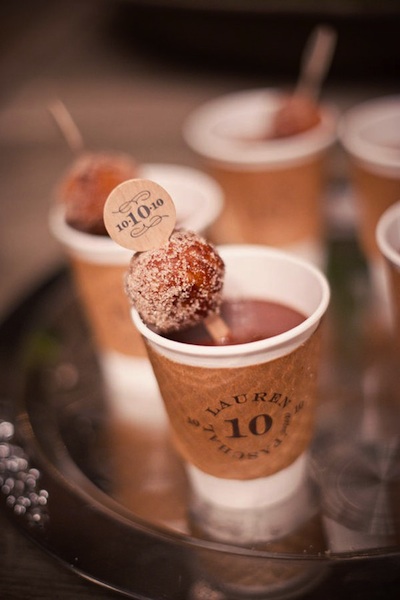 A coffee bar is another way to serve your coffee; the self serve option can also be styled to fit your theme. These first coffee bars are vintage inspired, using vintage tables and serving wear.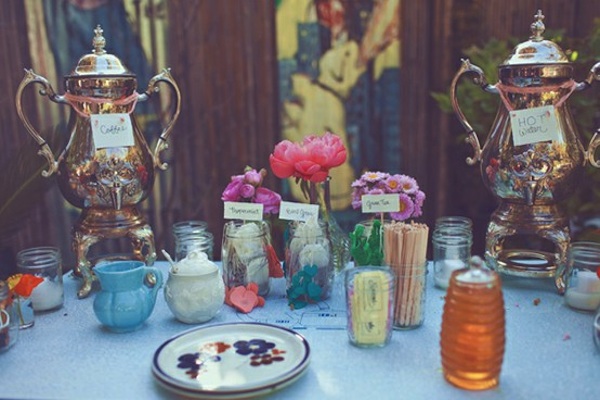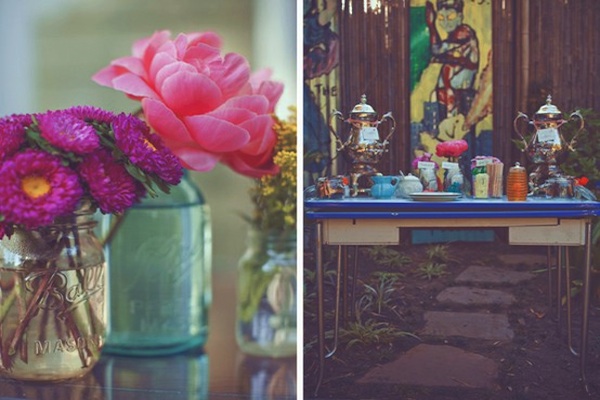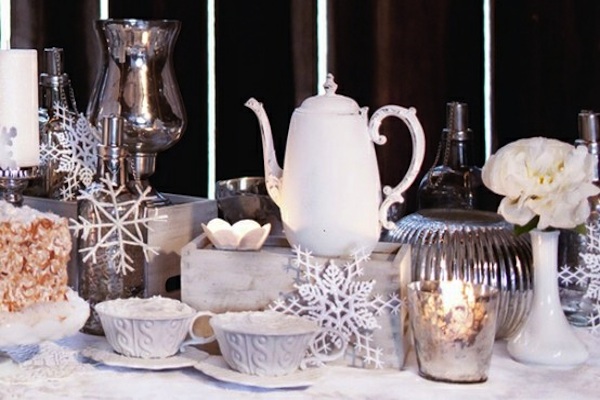 These next two coffee bars have more rustic themes and lots of options! Doughnuts, dipping sauces, many creamer choices and cute signs!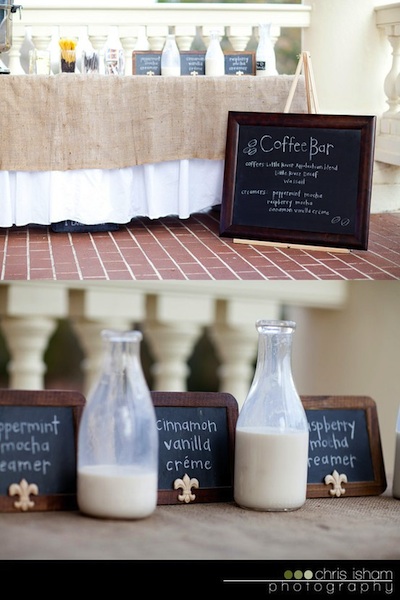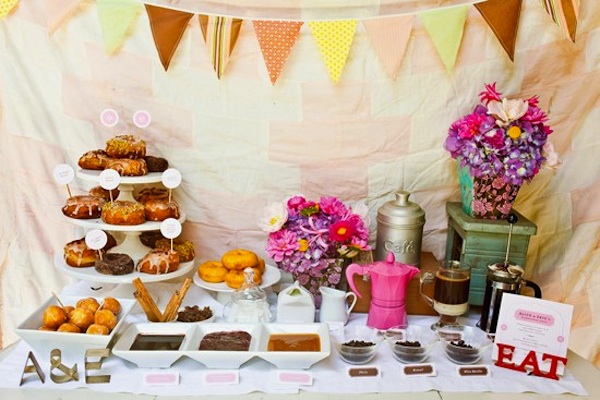 Coffee also makes a great favor option! Check out this DIY burlap coffee favor bag tutorial.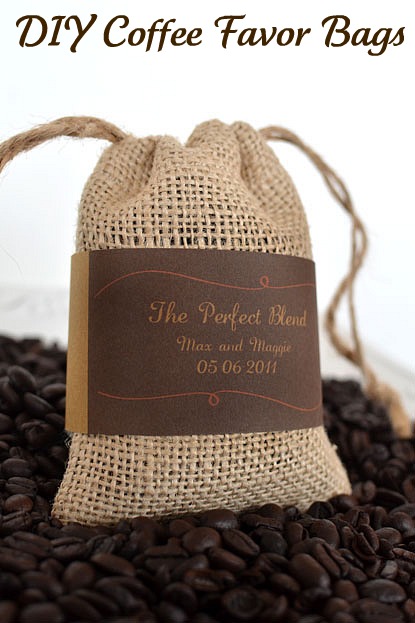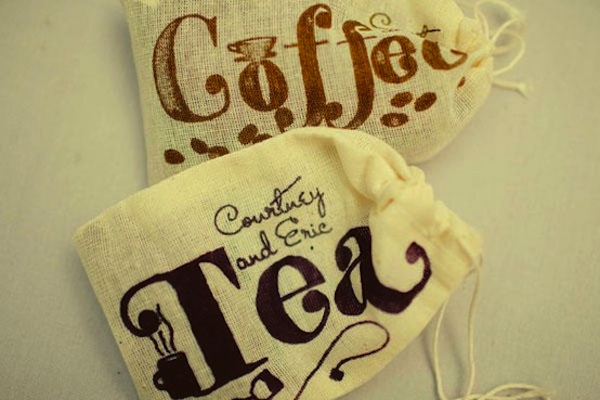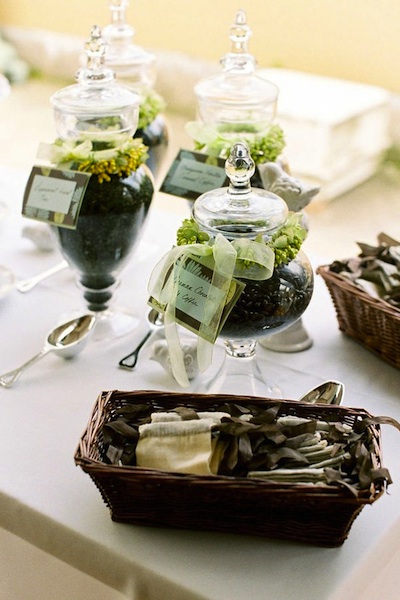 The coffee theme can extend to your invites too! These are so adorable and I love the use of the mini coffee bags, very clever.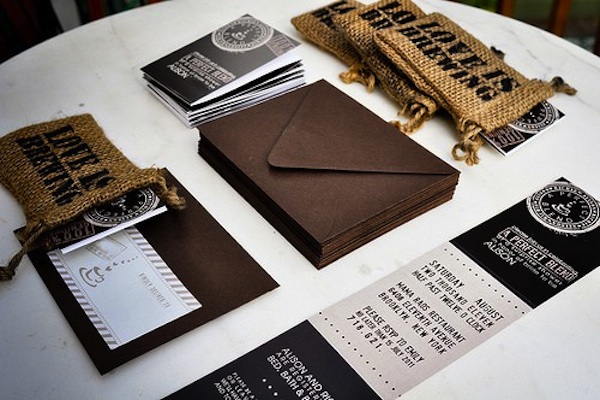 Coffee filters make great decor creations, you can make banners like these easily yourself. If you find yourself drinking several pots of coffee all on your own you may even get inspired to create this amazing coffee filter wedding gown!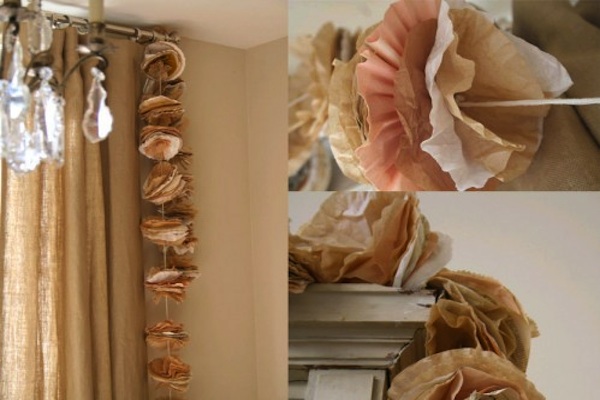 This couple got married in an amazing coffee shop. I love the idea of making hearts in the coffee cups too.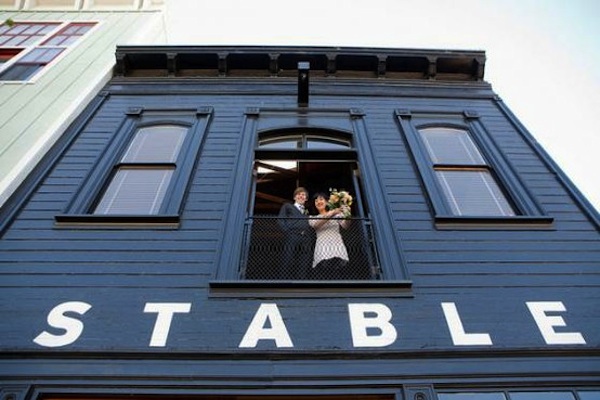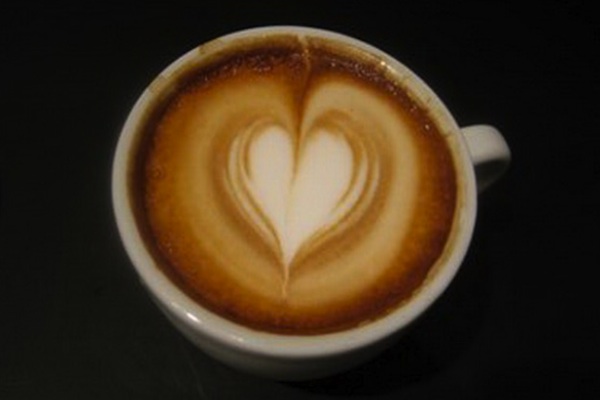 You can either buy your favorite bulk brand of coffee for an affordable option (Costco has awesome coffee at afforable prices), or contact your favorite local coffee shop and ask if they offer coffee for catering so that you can  brew up some love…sorry, had to get that in there!
Photo One: stylemepretty.com; Photos Two and Three: oncewed.com; Photo Four: ruffledblog.com; Photo Five: blog.chrisishamphotography.com; Photo Six: somewheresplendid.com; Photo Seven: IntimateWeddings: Photo Eight: bowtiesandbliss.com; Photo Nine: oncewed.com; Photo Ten: stylemepretty.com; Photo Eleven: brooklynlimestone.com; Photo Twelve: creaturecomfortsblog.com Photo Thirteen: via Pinterest; Photo Fourteen: ilovecoffeebook.com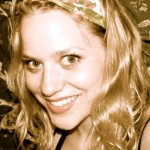 Rebekah is a DIY obsessed, wedding and event design wizard who loves hunting her bay area  homeland for clever craft ideas, vintage gems, bargain buys, new pieces for her vintage rental line  and blogging inspiration. She and her husband live and write in Oakland. Read her blog.