An oversized bouquet has a dramatic look for the flower-loving bride. This is a stunning idea for outdoor and boho weddings with a focus on freshness and color. These bouquets can be your main floral arrangement if you're having smaller floral pieces in the rest of your decor. We've picked out 10 gorgeous oversized wedding bouquets to inspire you.
1. Summer Pinks
Peonies, garden roses, decorative kale and green hydrangea are the perfect ingredients for a fresh and colorful summer bouquet. The large blooms make this DIY bouquet an easy one to construct and has such a lovely result.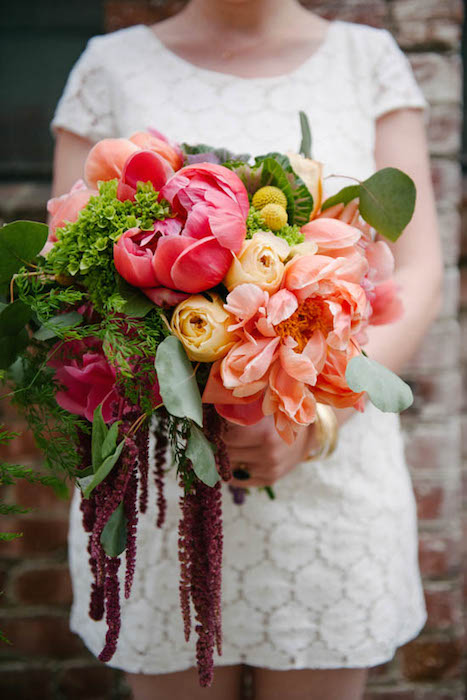 2. Botanical 
This modern mix of flowers and foliage has a distinctive botanical feel. With touches of copper added to the palette, it creates an enviable mid-century look.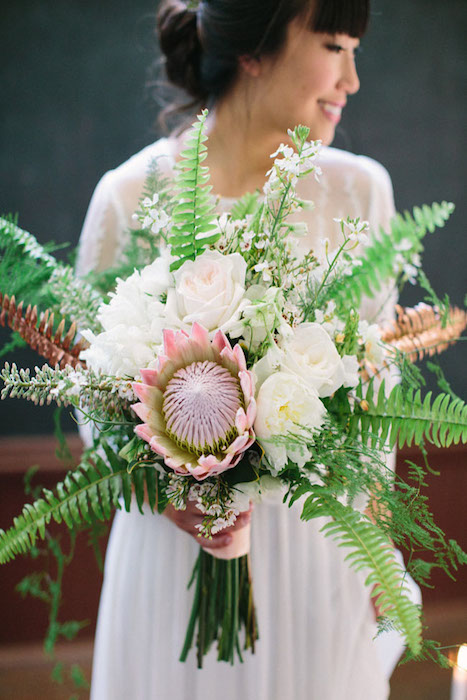 3. Peaches and Succulents 
Succulents are a bouquet fave for a reason. They effortlessly enhance the other flowers in the bouquet and work well with neutral tones. Make the succulent a centerpiece by choosing one in a significant size.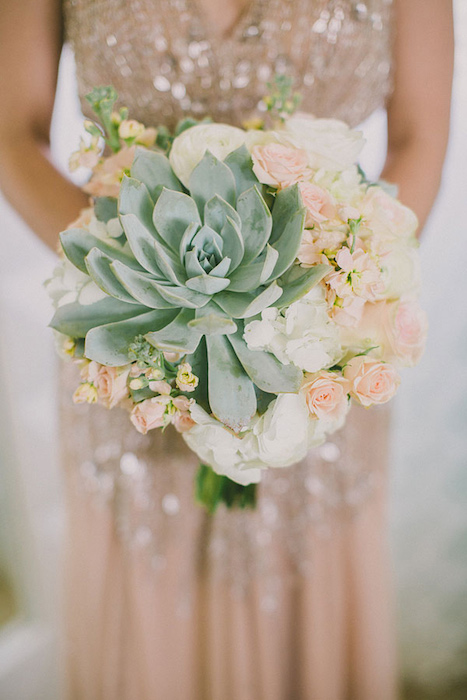 4. Bold Brights
For double the impact, go for both color and size. Vibrant reds teamed with slightly burnt orange blooms are a great pairing for larger bouquets. Leaving the stems bare, also creates an informal look to balance everything out.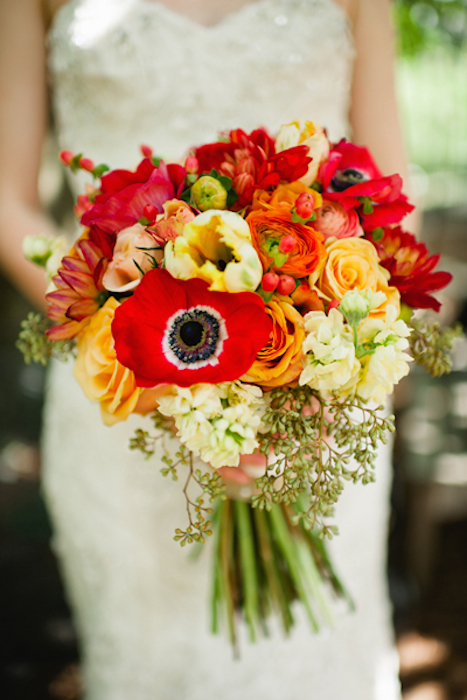 5. Pink Blossoms 
A feminine, elegant and ethereal take on an oversized bouquet. As light pink is such a delicate color you can get away with having more blooms.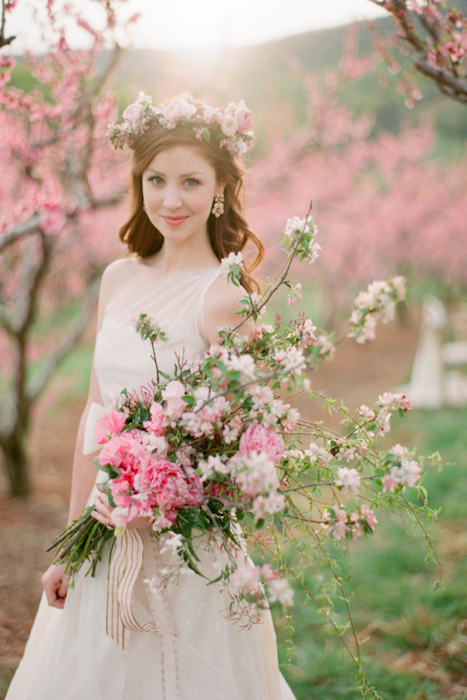 6. Clean and Simple 
If you're weary about going for such a bold piece, you can keep the bouquet clean with white and cream flowers. This will give you the opportunity to play around with the size of the bouquet without it being too overwhelming.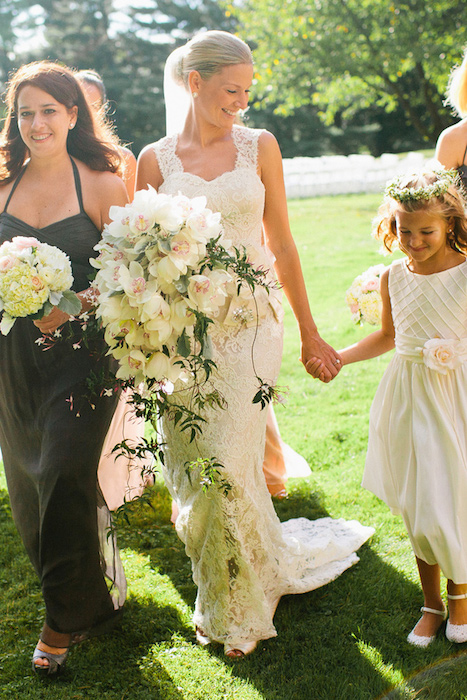 7. In the Wild 
This lush bouquet with hints of lilac and peach has a wildness to it that goes hand in hand with a garden affair.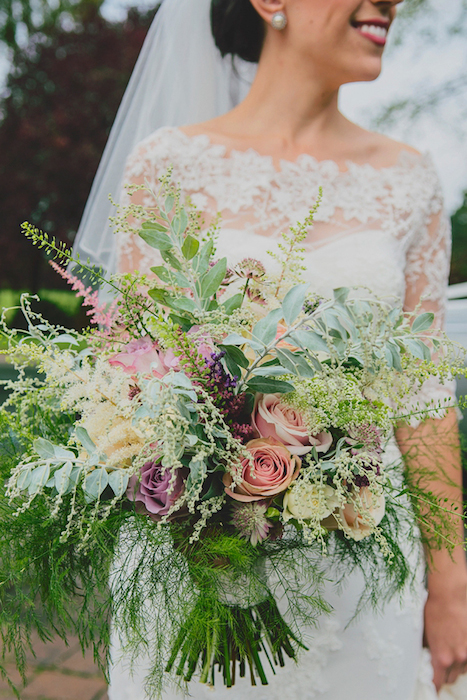 8. Deep tones 
For fall weddings, deep and rich autumnal tones work especially well in larger arrangements. Blending these with trailing greenery finishes the piece.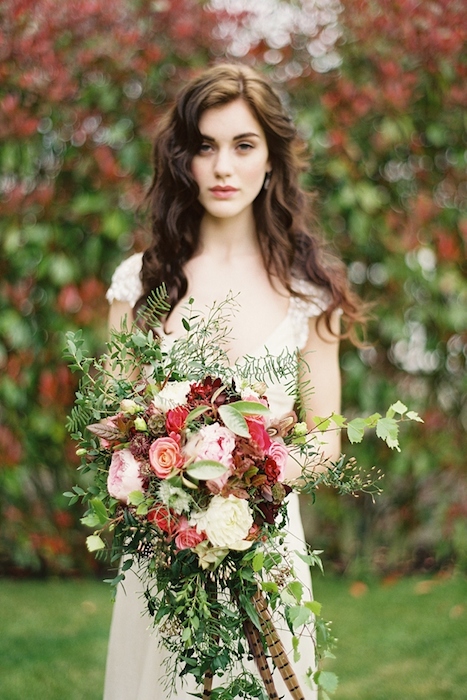 9. Whimsical Paper 
For a touch of whimsical charm, go for oversized single paper flowers. A quirky look that would fit in perfectly in a woodland wedding. Extra bonus points if you fancy a challenge and decide to make them yourself!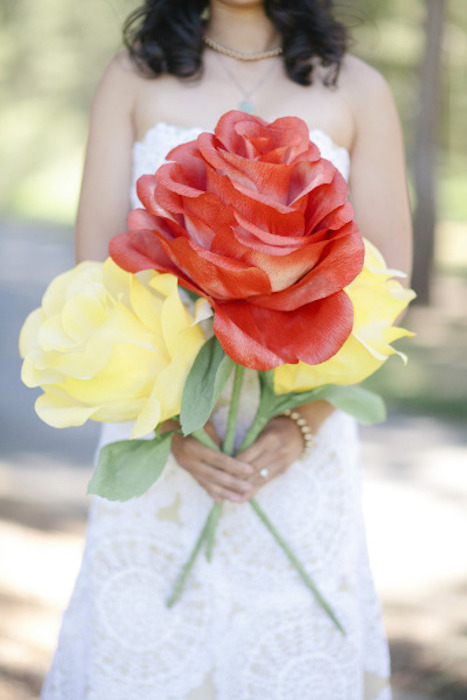 10. Cascading Bouquet
A cascading bouquet is a true statement piece, which gives you the opportunity to play around with proportions and the dimension of your bouquet. It is a lovely way to complement the silhouette of your dress.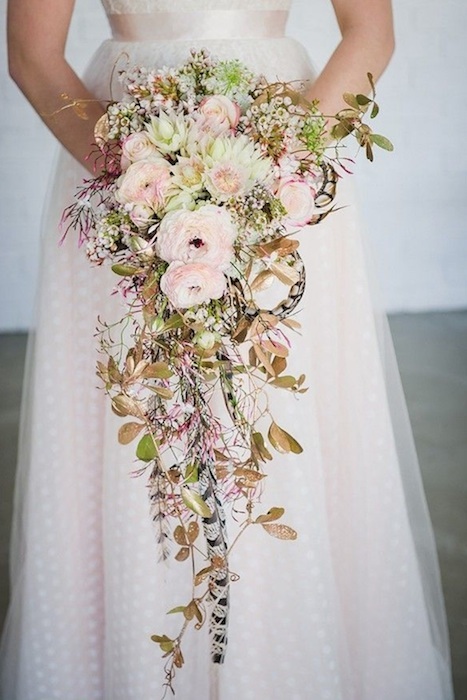 Photo one: apracticalwedding.com; Photo two: greenweddingshoes.com; Photo three: daverichardsphotography.com; Photo four: spindlephotography.com; Photo five: jenfariello.com; Photo six: shannennatasha.com; Photo seven: lovemydress.net; Photo eight: paulaohara.com; Photo nine: joielala.com; Photo ten: theprettyblog.com