Ditch the veil and go for a floral crown for your summer wedding. These beauties are such a romantic accessory and all you need to complete your wedding attire. They have a distinctly bohemian vibe but floral crowns can fit in with any style depending on what flowers you use. They are quite simple to make, especially if you call up some willing friends and get crafty over some cocktails.  We've rounded up 10 DIY floral wedding crowns so you can have a go at making them yourself.
1. Wild Roses and Lavender
This stunning floral crown from Bridal Musings, has smaller spray roses which create a full look. The addition of lavender and dusty miller really turns this into a statement crown. A gorgeous accessory for a glamorous boho affair.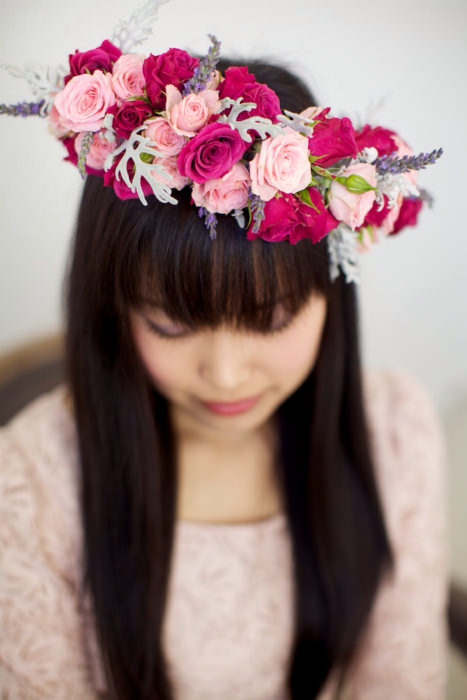 2. Flower-girl Halo
Just look at how precious this flower halo is! Give your flower-girls the DIY treatment with this pretty tutorial from Camp Makery.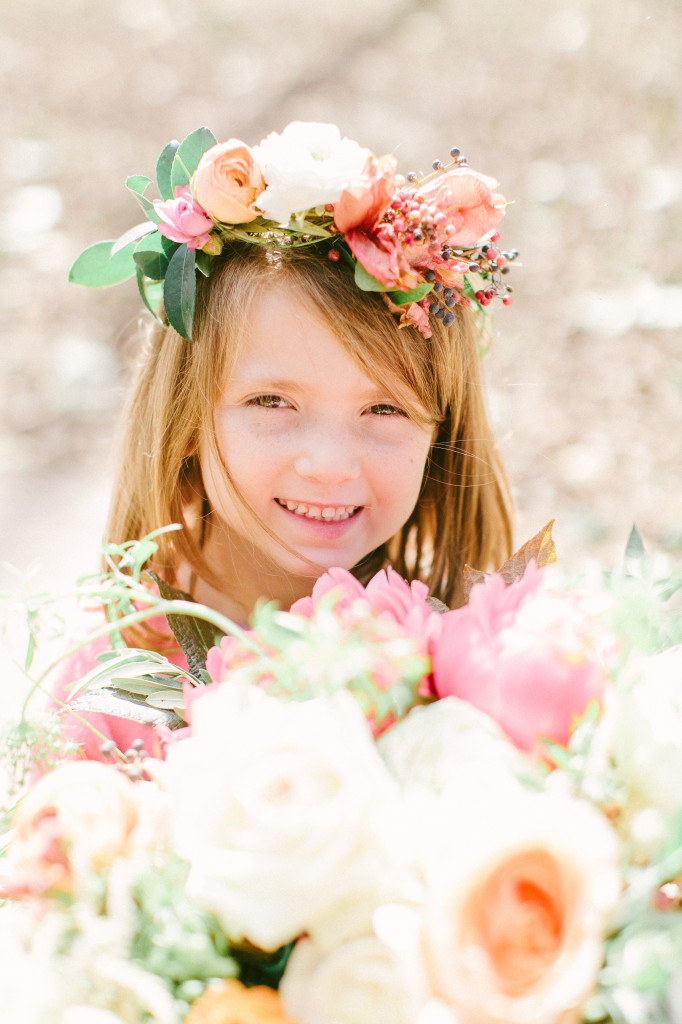 3. Simple & Bohemian
To complete this simple tutorial from Kitsch Bitsch you only need some vine, scissors, wire and flowers. This floral crown will look stunning in a vintage-inspired wedding complete with a lace gown.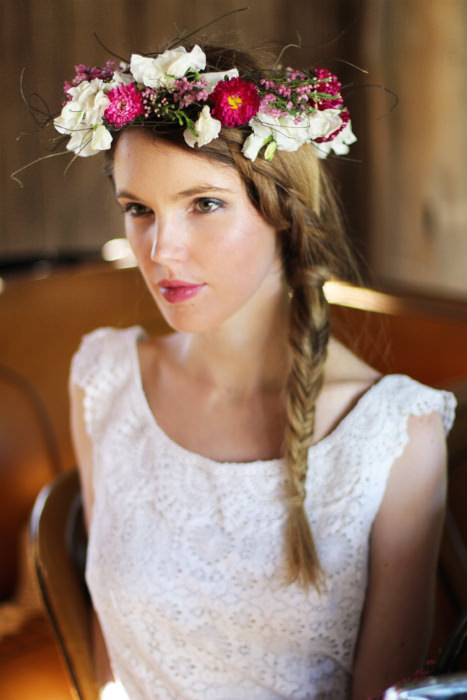 4. Baby's Breath Crown
This light and delicate floral crown from Julep is ideal for the minimalist bride. We love the idea of using baby's breath as it requires little maintenance and isn't as bold as the larger blooms. (Photo below from Brides.com)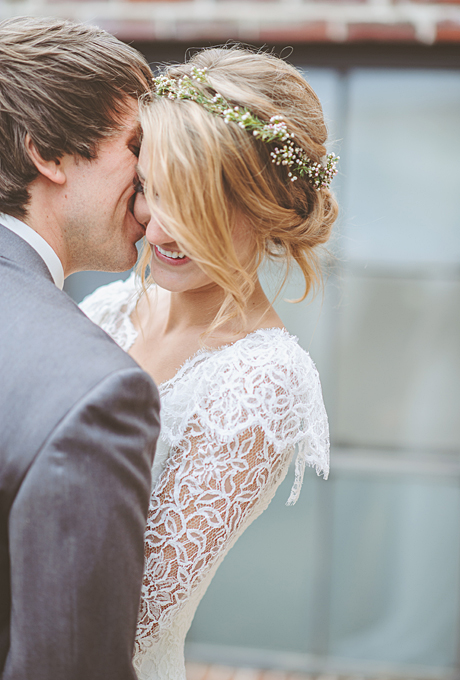 5. Faux Florals
This DIY project from Everything Etsy uses fake flowers to avoid any wilting. This is such a good idea as you can still create the same look but can make them in advance. This will work well if your bridesmaids will be wearing them and you can make them together before things start to get hectic.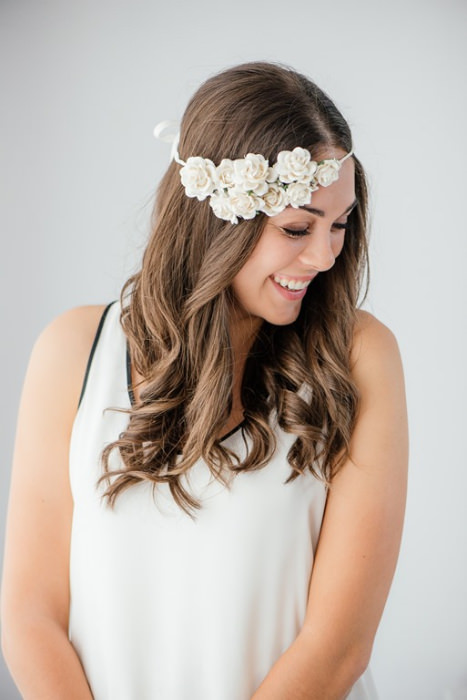 6. Asymmetrical  Florals
This dramatic crown from Wedding Chicks is a definitive statement piece. We love the asymmetrical placement of the flowers, which give it some extra edge.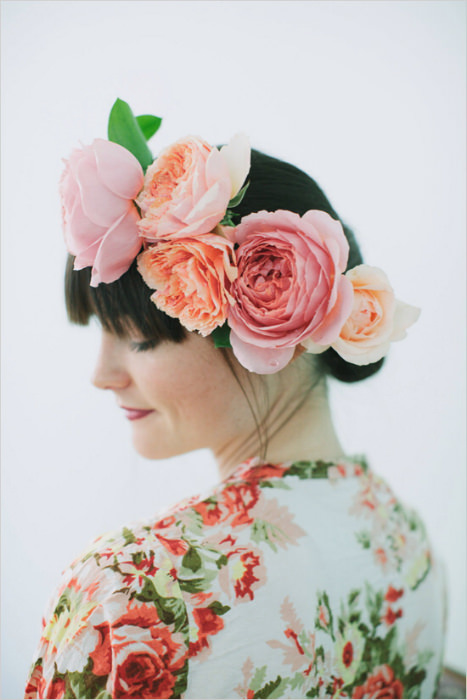 7. Anemone and Eucalyptus
The contrast between the black and white anemone and the pink blossoms make this a must-have tutorial from La Mariee Aux Pieds Nus.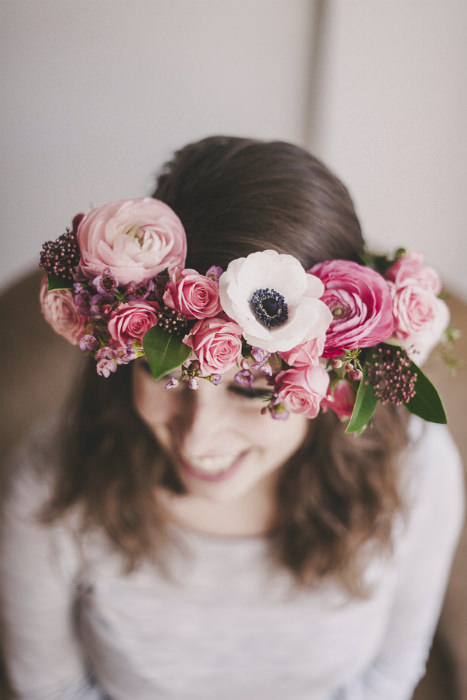 8. Fresh Florals
This tutorial from Green Wedding Shoes uses roses, ranunculus, jasmine, rice flower and berzillia berries. This floral crown has an ethereal feel that would be a great match for an intimate garden wedding.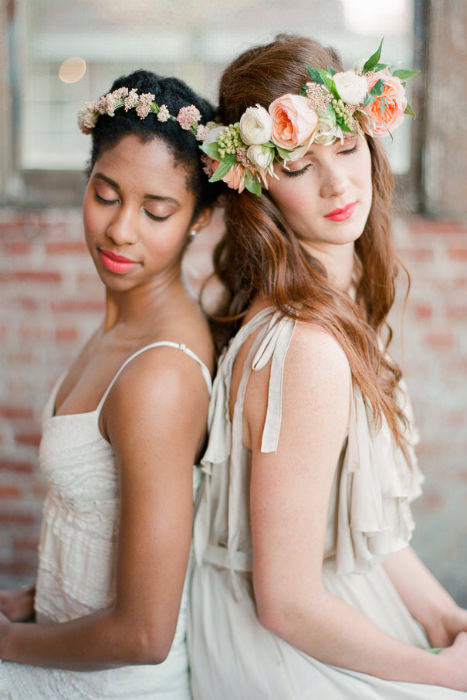 9. Grapevine Flower Crown

Add roses to a grapevine wreath for a stunning flower crown. Check out the tutorial by The Merry Thought.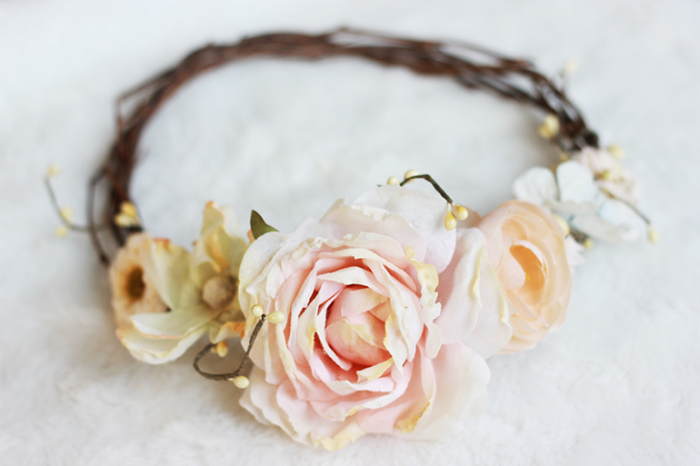 10. Peonies and Blackberries
This oversized crown project from The Bride's Cafe adds blackberries to the mix to add some variety and a dark hit of color.