For a quintessential summer look, coral tones are what you need. This color with its pinkish orange hue will definitely bring the feel-good factor. We love that there are so many complementary colors to pair it with such as teal or cobalt blue. But, we do love using coral on its own with similar shades.
Go for a romantic look with crates of ripe peaches, coral menus and pink blooms. You can tone the colors down with a white tablecloth and dinnerware as the base. For opulent chair decor that still looks fresh, go for a floral arrangement with pops of coral and fuchsia. A ribbon parade will add some vibrancy to your send-off.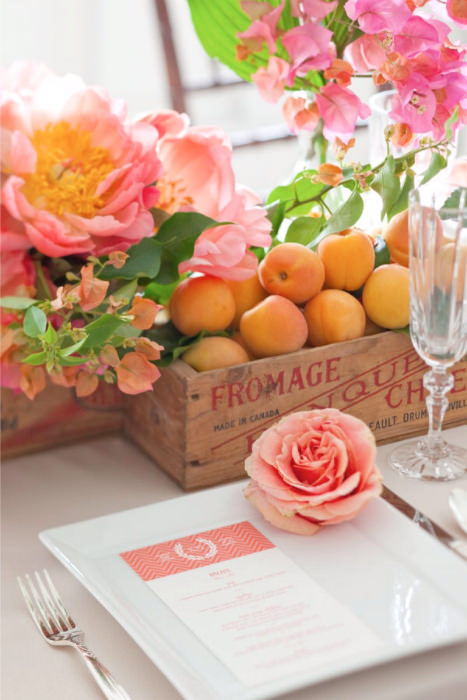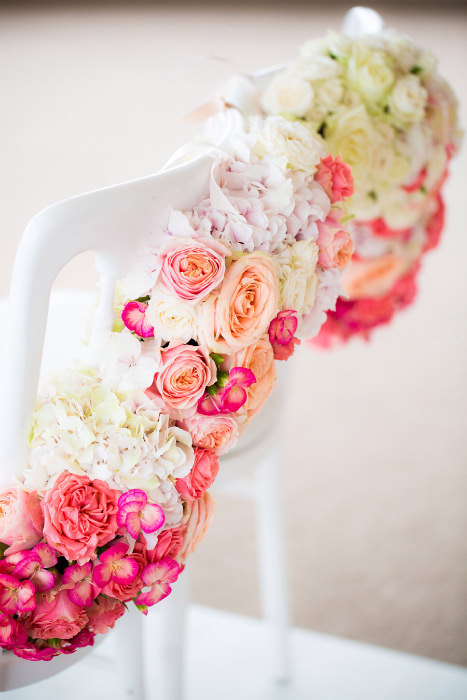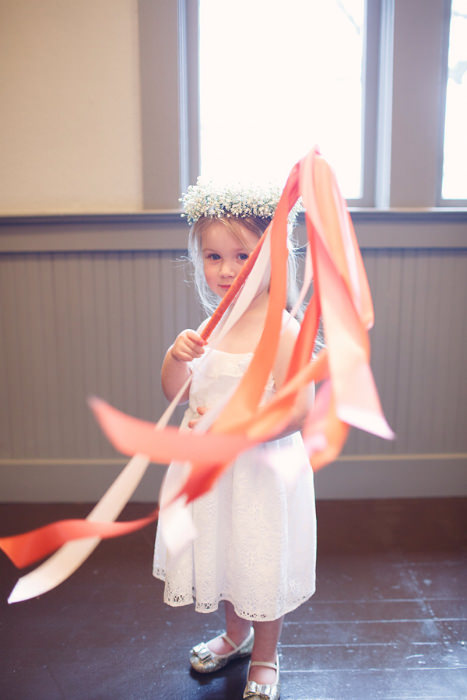 If coral will be the main color in your wedding decor, then go a few shades lighter when thinking of your bouquet. This will balance the colors out and ensure that the variety of flowers on display doesn't become overwhelming. Bridesmaid dresses with teal statement necklaces are perfect for this trend. Likewise, a coral tie with a blue shirt for the groom is a look made for midsummer style.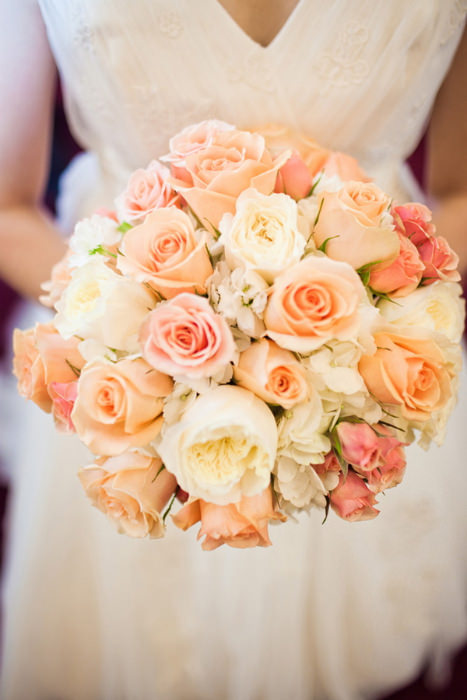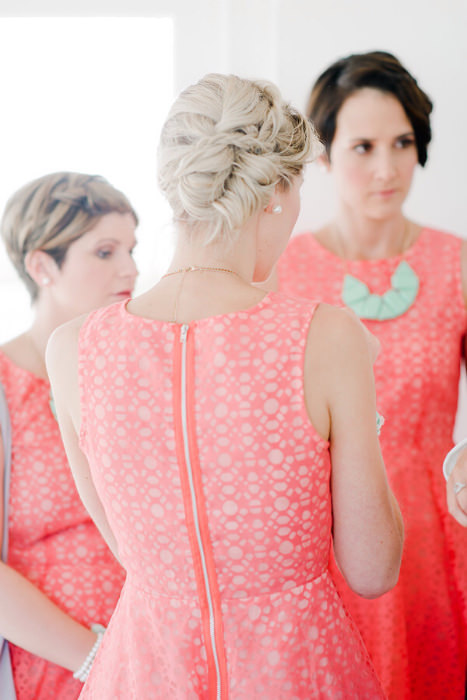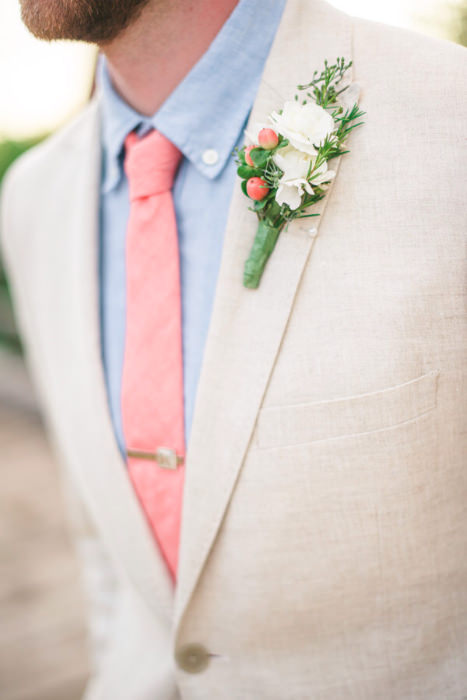 A simple white cake can be elevated with a single flower.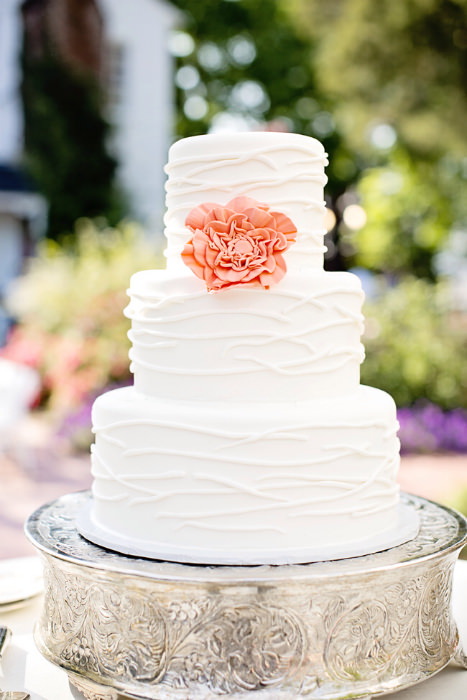 These bright beauties are all the reason that you need to show off your shoes.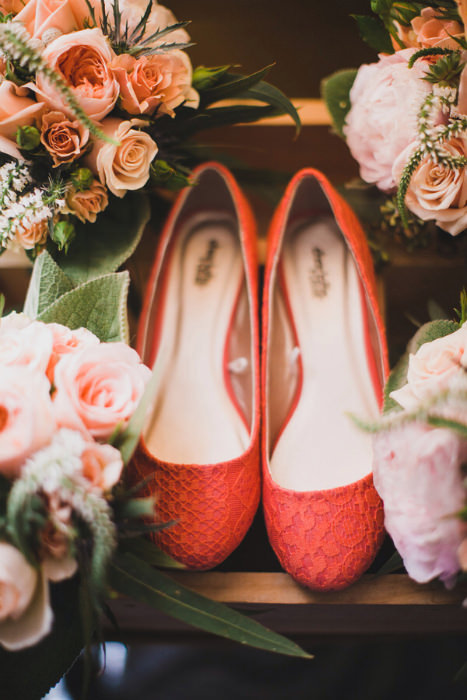 For a truly useful gift for your bridesmaids, a silk robe meets the criteria. Monogrammed coral robes will serve as a lovely reminder of the day and your ladies can wear them during the pre-wedding prep.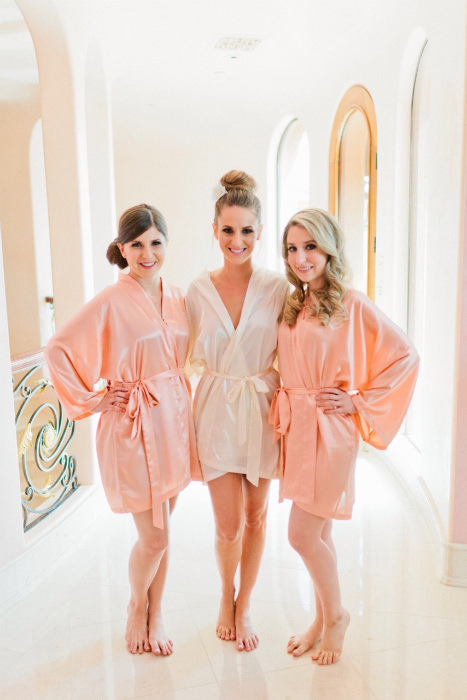 Cushioned love hearts as props have a wonderful effect in photographs. Coral combined with wooden details is very reminiscent of the seaside. Use mini blocks of wood to create beachy table numbers.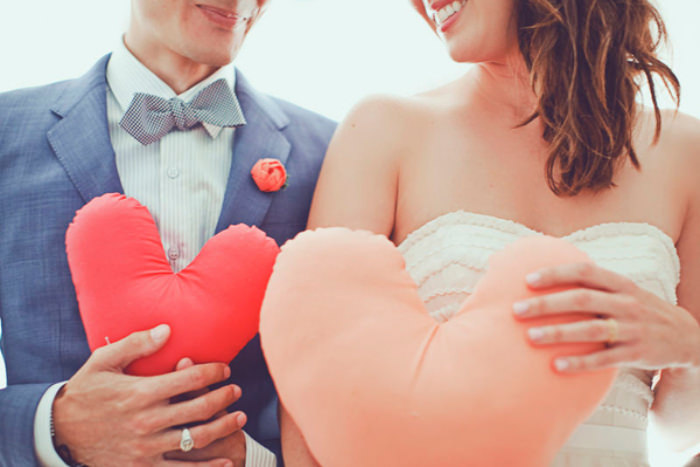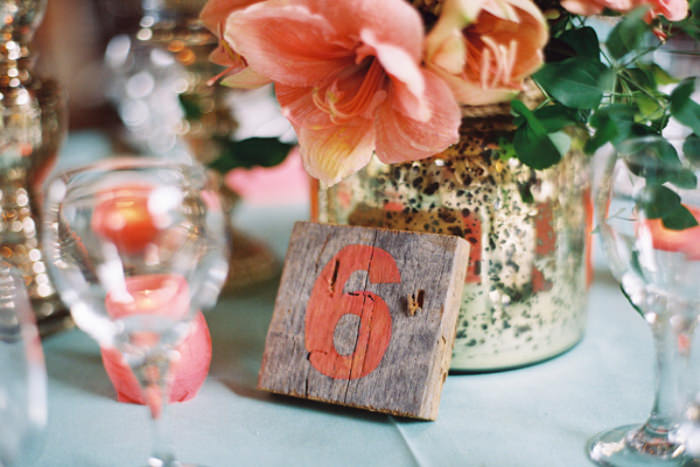 Photo one: stylemepretty.com; Photo two: anouschkarokebrand.com; Photo three: bryanruppphotography.com; Photo four:  ryanpricephoto.com; Photo five: nadiameli.com; Photo six: spottswoodphotography.com; Photo seven: fabyoubliss.com; Photo eight: artistrieco.com; Photo nine: etsy.com; Photo ten: ourlaboroflove.com; Photo eleven: elisabricker.com