What the groom decides to wear around his neck will usually become the focal point of his outfit. There is room for individuality in the suit, shoes and accessories but neck-wear can definitely revamp the groom's attire. Luckily, there are nearly as many options and diverse combinations to play around with in this department as there are wedding dresses!
Ties, bow-ties and cravats in a variety of prints, fabrics and colors will work with any theme; whether you're going for a more traditional feel or willing to experiment and have some fun.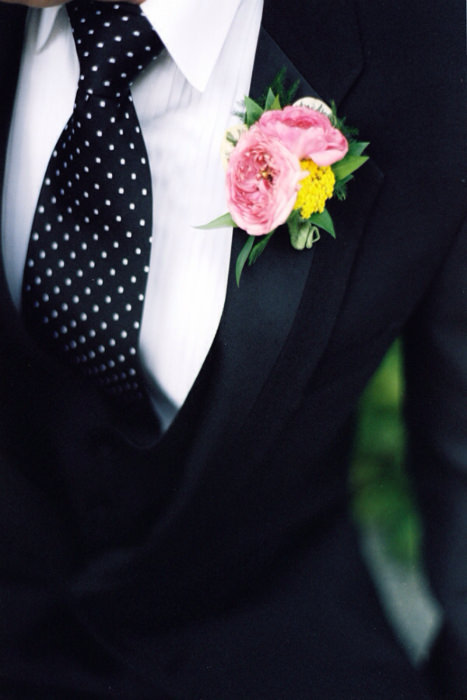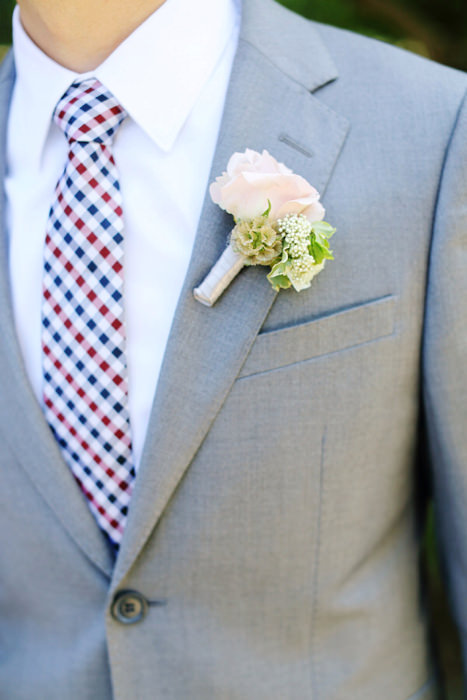 The tie is arguably the most preferred option for grooms. They are formal but depending on the style you choose and what goes with it, they really allow you to create an individual look. Prints such as polka dots, paisley and checks can tie in your wedding colors but differentiate you from the groomsmen. But honestly, prints never really need a reason. Colored ties with a navy or black suit add a pop of color to freshen things up.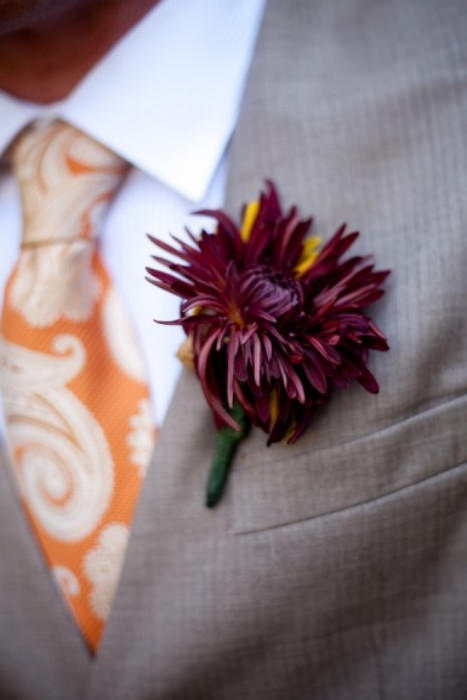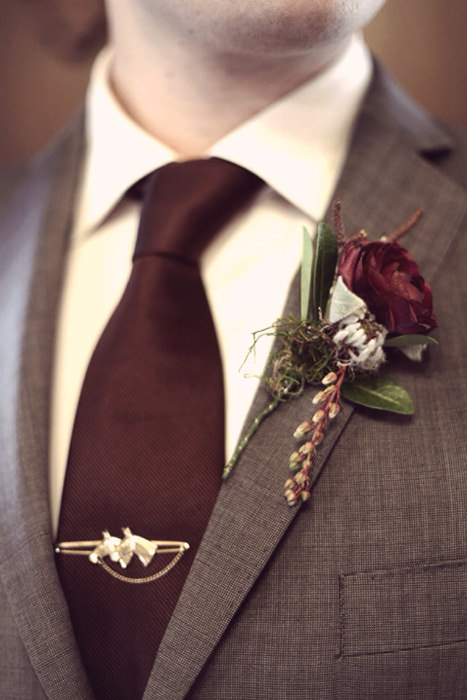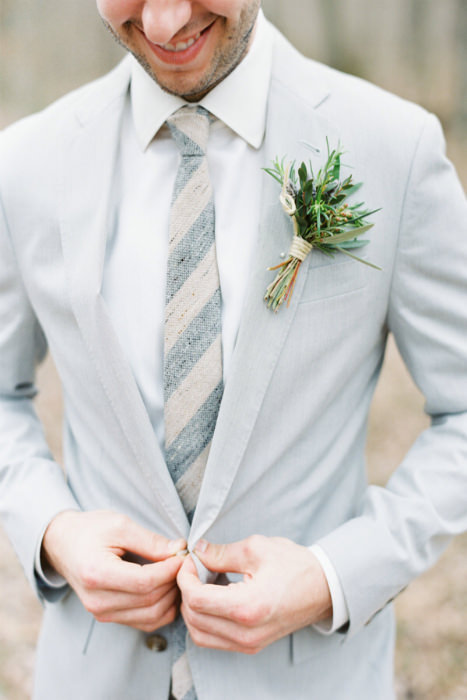 Cravats are a staple in the seasoned gentleman's closet. Well, they used to be anyway. For vintage nuptials this is a great way to embrace your sophisticated side. A printed cravat can make this more current and playful. They look particularly good when contrasted with a casual suiting fabric and rustic boutonniere.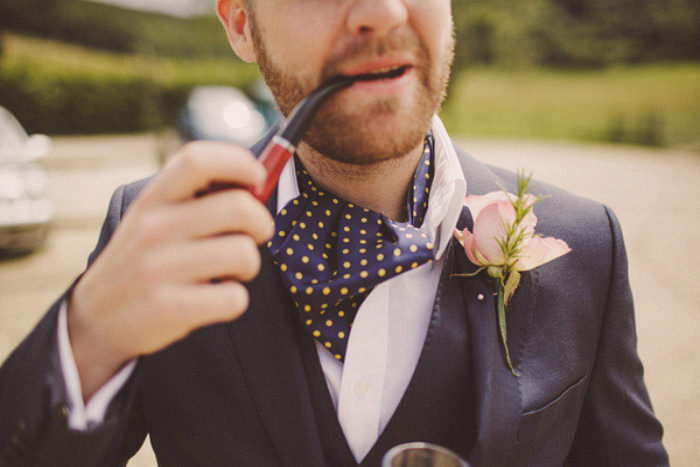 A bow-tie does not equal black tie. You don't have to be hosting a formal affair to wear a bow-tie. Colored versions with texture such as velvet or corduroy can transform this piece into an easy-going and laid-back style. If you are going for a fancier look then a geometric or floral print can work well with a darker suit or tuxedo but give it a little personality.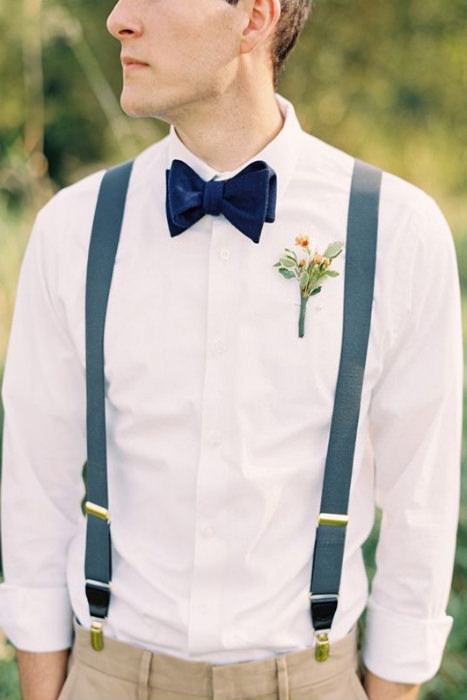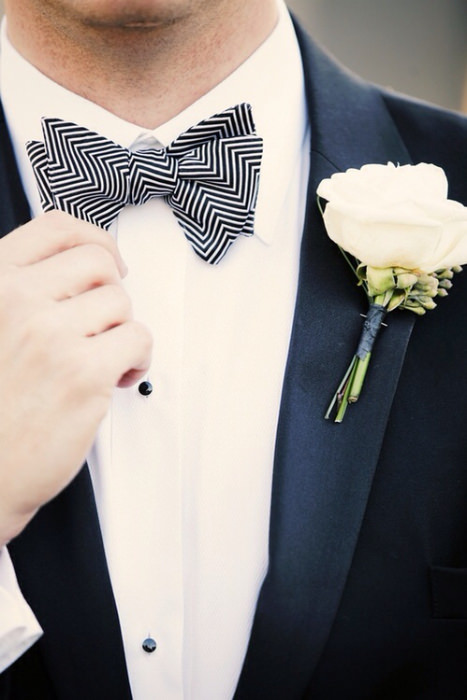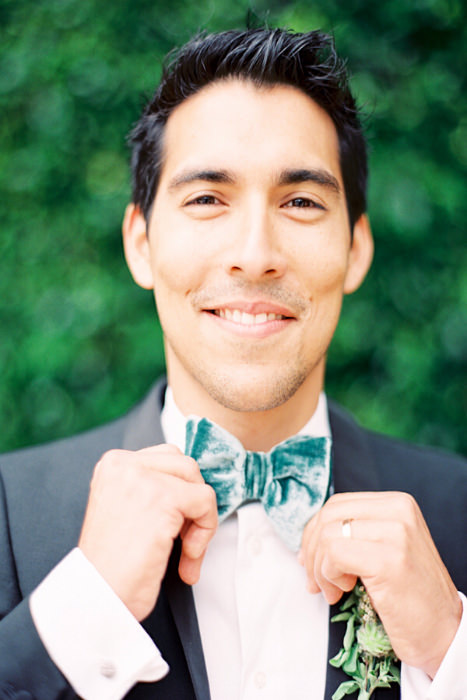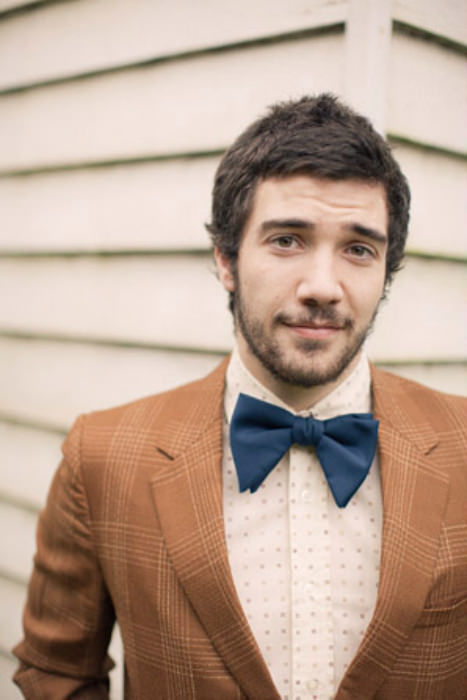 Or, you could just opt out of all neck-wear and go for an open neck. Teamed with either suspenders, a fitted jacket, or capri pants; this is perfect for beach or casual intimate weddings.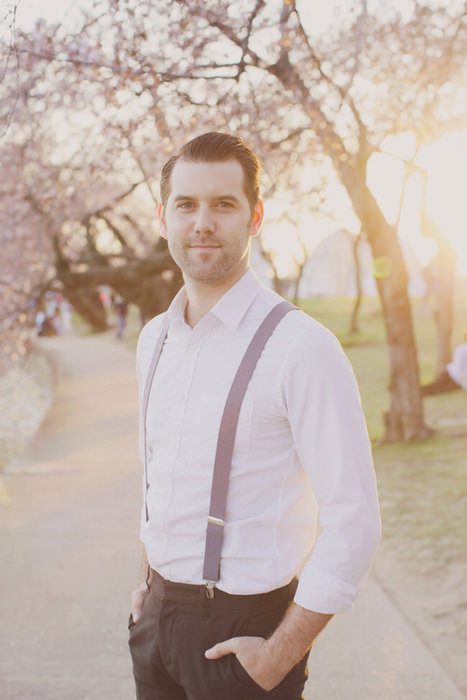 Photo one: ruffledblog.com; Photo two: corinnekrogh.com; Photo three: diybride.com; Photo four: chicvintagebrides.com; Photo five: junebugweddings.com; Photo six: rockmywedding.co.uk;  Photo seven: flyawaybride.com;  Photo eight: pinterest.com; Photo nine: weddingswithzsazsa.tumblr.com; Photo ten: jenhuangphoto.com; Photo eleven: adriantuazon.com; Photo twelve: ashleighhobsonrva.com