Chances are, if your groom is like most guys, his experience with tuxedos is pretty limited. Maybe he's worn one once or twice – or maybe a handful of times, but his tuxedo etiquette skills are pretty limited. And yours? You're probably not far behind.
With a plethora of formal wear fashion information constantly being thrown in your face, from red carpet reporters, to television commercials and magazine ads, to the new style fads emerging each and every day – you and your hubby-to-be can be left scratching your heads. What kind of tuxedos will work for your wedding day, you wonder.
Have no fear! Today we're all about tuxedo etiquette 101!
First, it is necessary to decide the theme and style of your wedding.  Are you having a formal evening affair?  A daytime, country-chic or vintage wedding?  A garden soiree?  A summer or festive outdoor event?  The answer to those questions will help dictate what your man and his wedding party will don on the big day.
If your wedding is extremely formal and you are requesting it be a Black Tie event, tuxedos are a must.  Black Tie is a formal dress code that consists of the traditional tuxedo package including a black dinner jacket and matching trousers, a white formal shirt, a black bow tie, a cummerbund or  black Windsor if preferred, and black formal shoes.  In warmer months or tropical climates, a white dinner jacket may be substituted and the cummerbund is the preferred waist covering.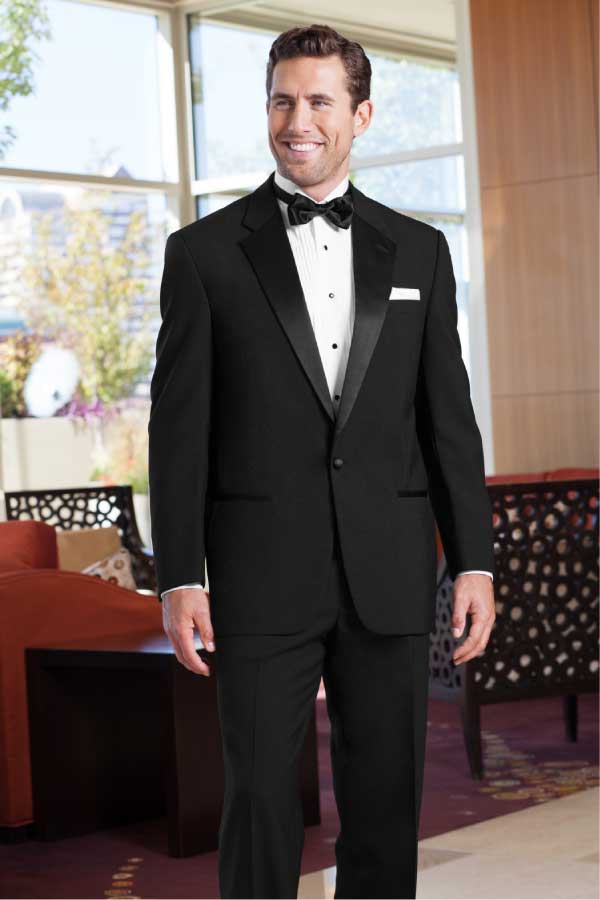 At a Black Tie Optional wedding, a tuxedo or dinner jacket may be worn, but is not required.  Proper dressy attire such as a tuxedo or a suit (not a sport coat), is necessary for your groom and his party.  Colored vests and ties are a great way to coordinate the groomsmen's attire with the bridesmaids' dresses.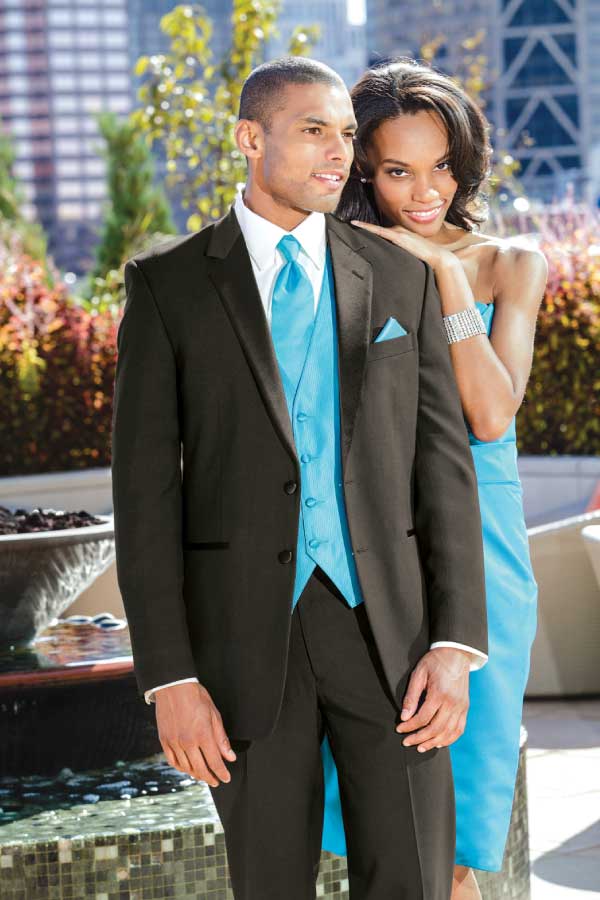 Recently, more couples are opting for fun and simple weddings with a touch of elegance, rather than the formal and traditional weddings of the previous generation.   For these types of daytime, contemporary, less formal, summer or destination weddings, you have a little more leniency when it comes to the formal wear.  Cutaways, morning coats, different colored tuxedos, jacketless tuxedos, light colored suits, or even linen pants paired with white shirts are all fair game.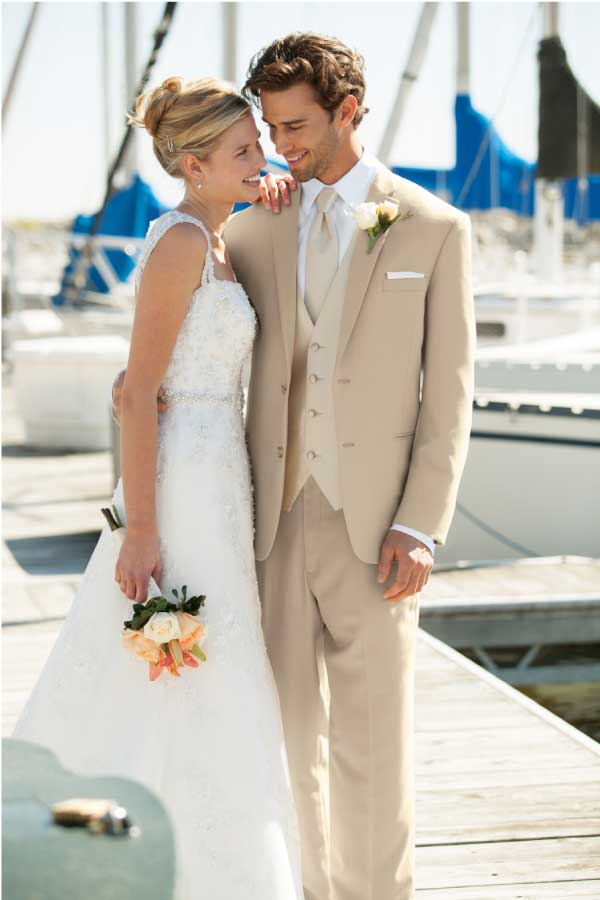 For more tuxedo etiquette information, or to rent any of these formal wear styles for your wedding day, visit Jos A. Bank.
Sponsored Post.