The sweet sap is a flowin' here in the sugarbushes of Ontario, Canada, which means there is no better time to discuss the merits of mighty maple syrup.
Not only is maple syrup fantastic on pancakes, waffles and perfect for baked goods – it also happens to make the perfect wedding favor!
Before we give you heaps of favor inspiration, let's learn a little about this delightful treat:
Did you know that it takes between 20 and 50 litres of sap (depending on its concentration) to make one litre of syrup? No wonder it's pricier than pancake syrup!
It takes 30-40 years before a maple is ready to be tapped. Each tree can support between one and three taps, depending on its trunk diameter. The average maple tree will produce 35 to 50 litres of sap per season.
Maples can continue to be tapped for sap until they are over 100 years old.
Now for some eye candy! Love these for a rustic wedding: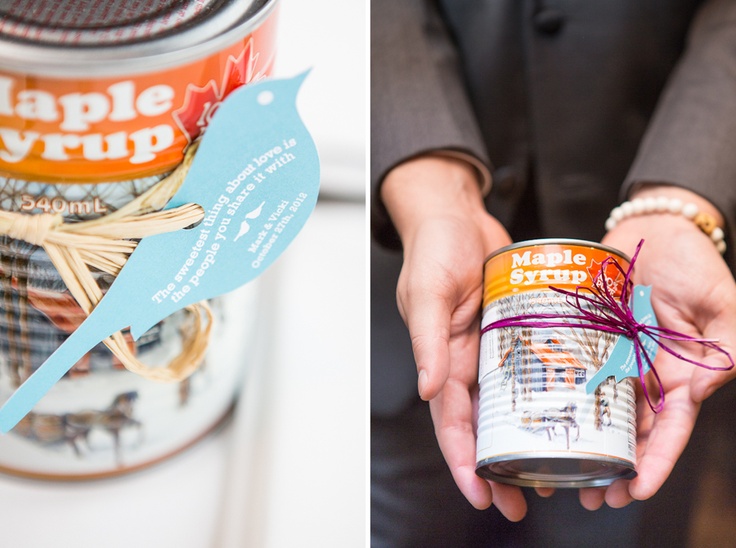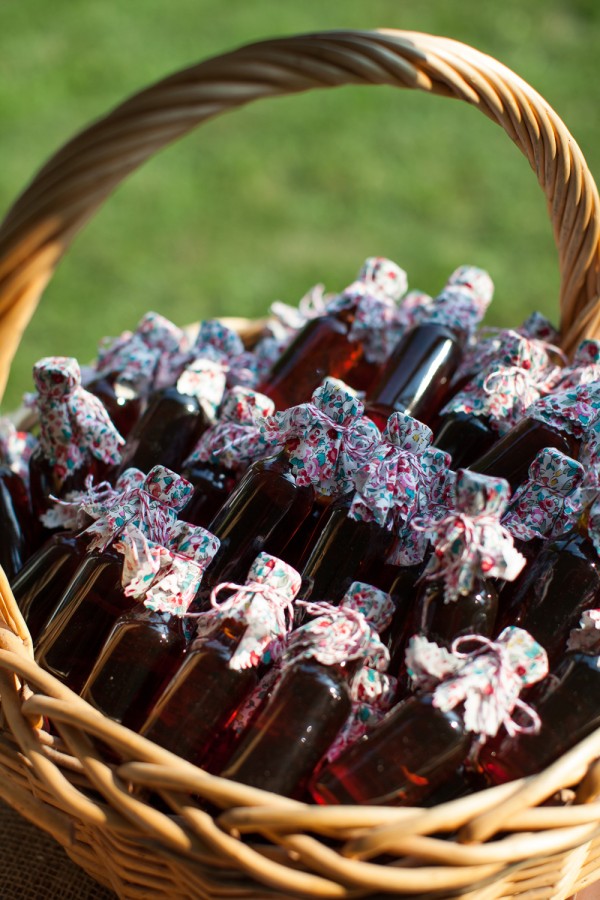 Your guests will snatch these up in a hurry!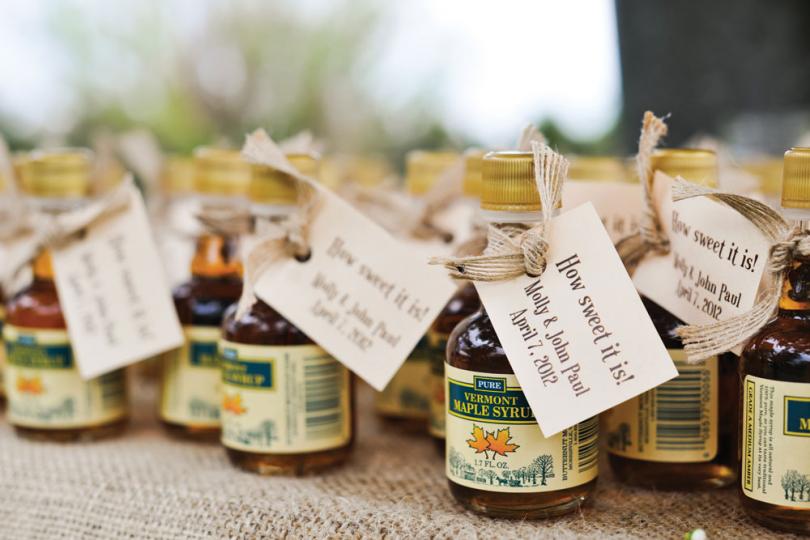 Fabulous display, don't you think?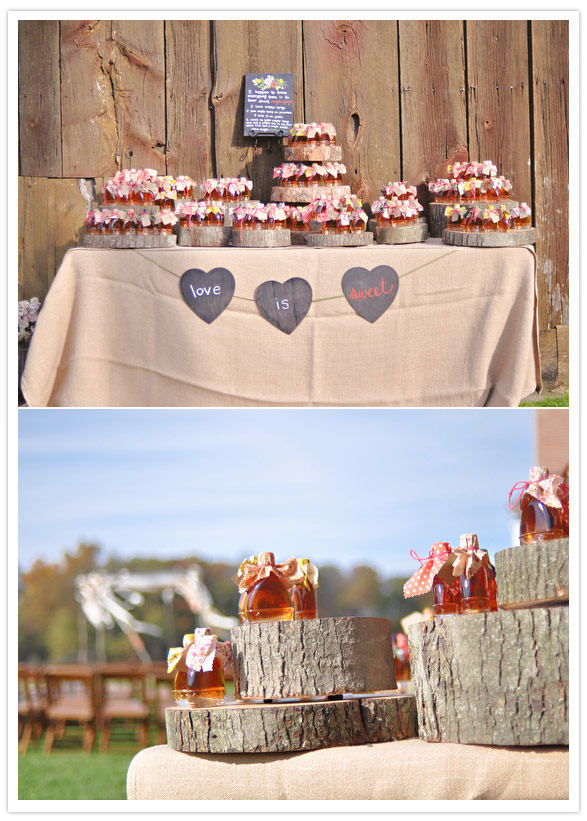 You can't go wrong with maple sugar.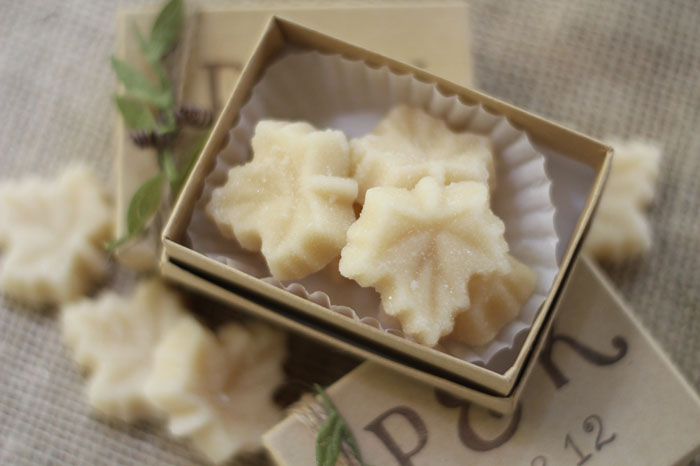 Why not make your own maple walnut fudge? Recipe here.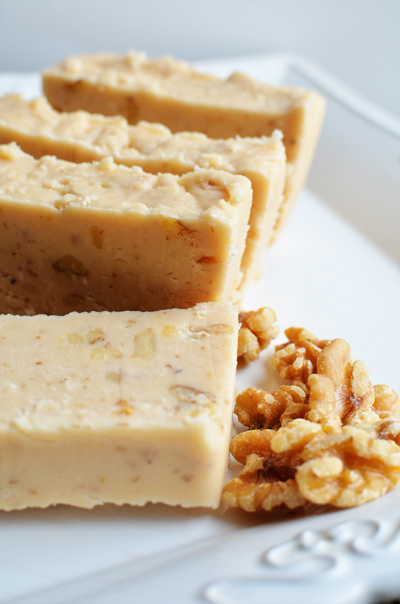 Photo One: Andrew Mark; Photo Two: Weddingbells; Photo Three: Brides of Oklahoma; Photo Four: 100LayerCake ; Photo Five: Timber Loge Wedding Blog; Photo Six: Intimate Weddings