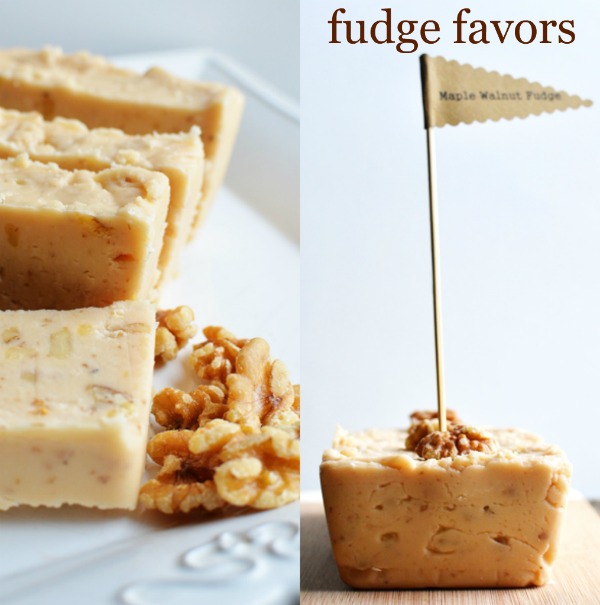 I hunted high and low for a maple walnut fudge recipe – and this one is fantastic. The key to making this maple walnut fudge extra awesome, is to use fresh walnuts. I bought a big honking bag of walnuts at Costco and I keep them in my fridge. They are, hands down, the best walnuts I've tasted. They really make this fudge delish!
Unlike the easy homemade fudge favors recipe, this recipe might be a wee bit tricky for first time fudge makers – but please, don't let this put you off from making it. Just make sure you have an accurate candy thermometer and don't get too impatient with the process.
This fudge would be a perfect addition to a fudge station at your wedding. Or simply cut into squares and place inside a favor box. This recipe yields 36 squares or 1 1/4 pounds of fudge.
Ingredients for Maple Walnut Fudge
4 cups granulated sugar
1/2 cup butter
3/4 cup genuine maple syrup
1 cup milk
1 1/2 cups of miniature marshmallows
1 1/2 cups chopped walnuts (you could also use pecans)
1 teaspoon vanilla extract
Gather your ingredients.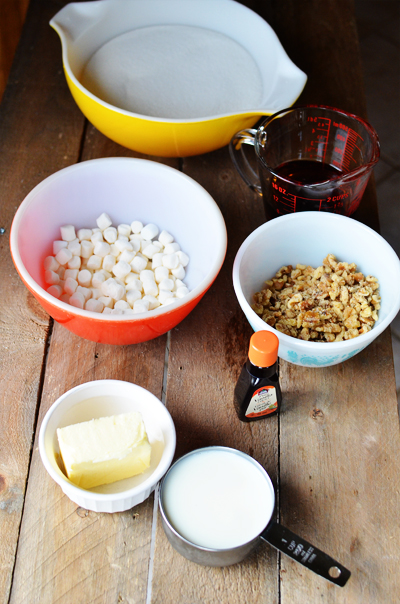 Line pans with waxed paper.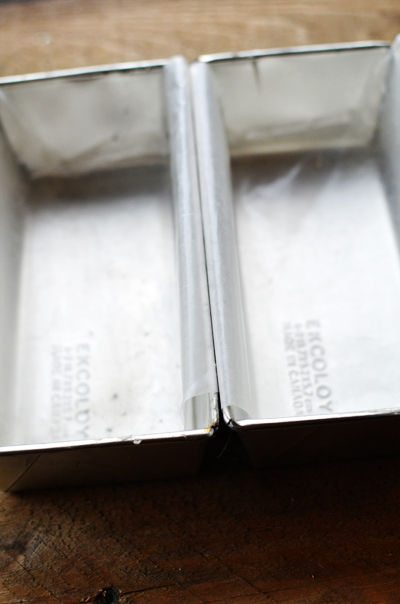 In a large saucepan over medium heat, combine sugar, butter, maple syrup, milk and mini marshmallows.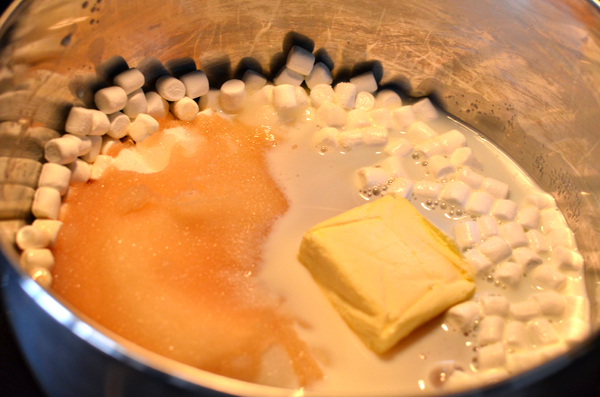 Cook the mixture, stirring occasionally until a candy or digital thermometer reaches 225-235 degrees F. (I took mine off the heat at 225 degrees) or until it forms a soft ball when a little of the mixture is dropped into cold water.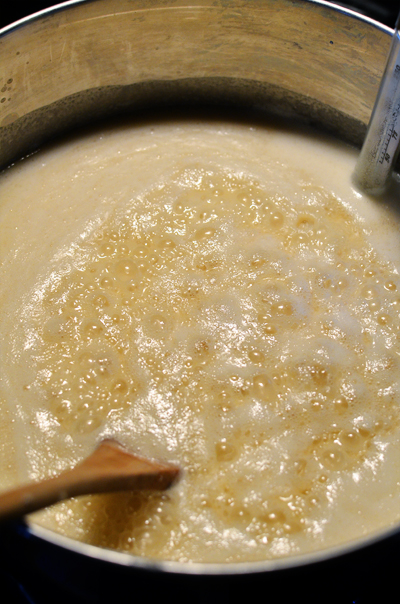 Remove from heat. Let cool to 115 degrees F. Add nuts and vanilla extract. Mix at medium speed with an electric mixer until the mixture loses its gloss and starts to harden around the edges of the saucepan. Knowing exactly when to stop mixing is the trickiest part of the process. If you wait too long  the mixture will be too difficult to pour.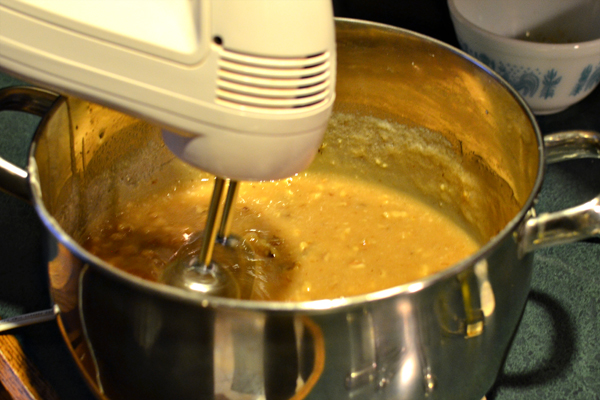 Pour mixture into lined baking pans.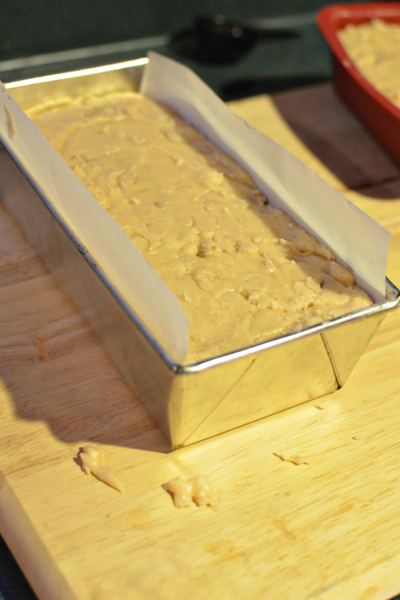 Place in fridge for two hours. Remove from pan and cut as desired.