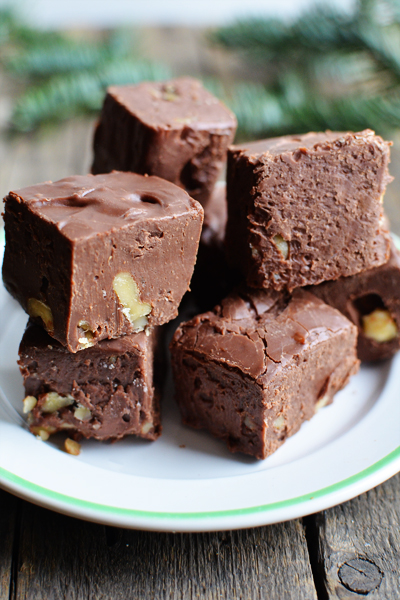 My mother-in-law emailed me this easy homemade fudge recipe a few days ago, and given that fudge makes a delightful Christmas gift (not to mention, wedding favor!), I gave it a whirl. Super yum! And honestly, if you can melt chocolate, you can make this fudge. You don't even need a candy thermometer.
If you are giving these as DIY favors, simply place two or three pieces inside a favor box, wrap with a ribbon or baker's twine and add a thank-you tag. (If you love this, check out our Candy Cane Fudge and Maple Walnut Fudge.)
Ingredients for Easy Homemade Fudge
1.5 cups semi-sweet chocolate chips
1.5 cups milk chocolate chips
1 (14 ounce) can sweetened condensed milk
Dash salt
3/4 cup chopped nuts (optional)
1 1/2 teaspoons vanilla extract
Gather your ingredients.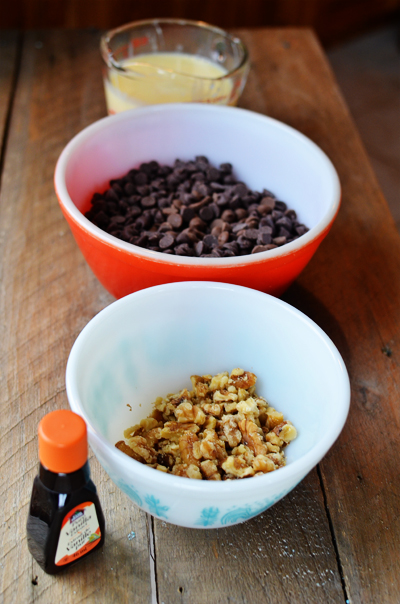 Line pans with waxed paper.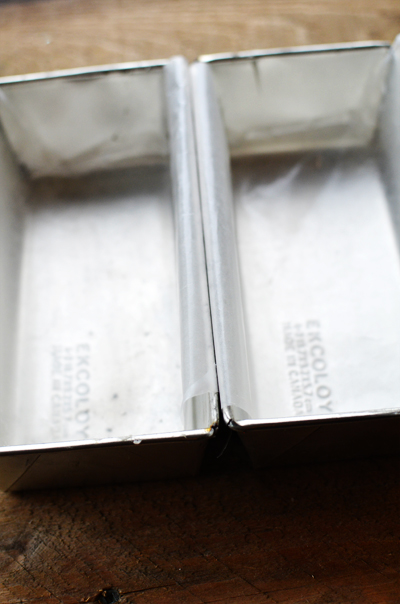 If you are adding walnuts, chop or pound into smallish chunks.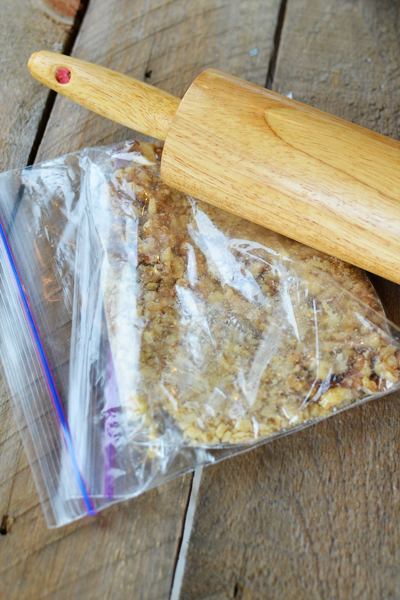 In heavy saucepan, over low heat, melt chocolate chips with sweetened condensed milk and salt.

Remove from heat; stir in nuts (if you are adding them) and vanilla.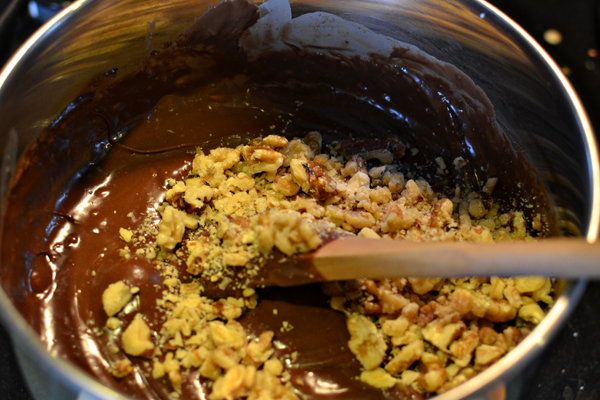 Spread evenly into wax-paper-lined pans.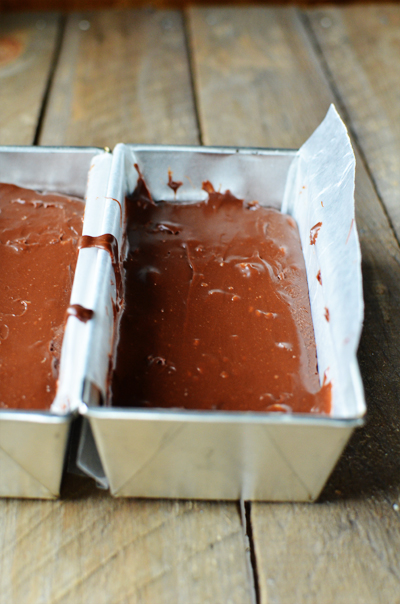 Place in fridge for two hours or until firm. Cut in slabs or squares. Place inside favor boxes.