Honoring loved ones who have passed away is an important wedding day detail for many couples. Whether its a display of photographs, candles or the written word, many couples find it essential to remember friends and family who are deceased.
If you're getting married outdoors, making a memorial by hanging photos of your loved ones on a tree lets guests also view and pay tribute to them.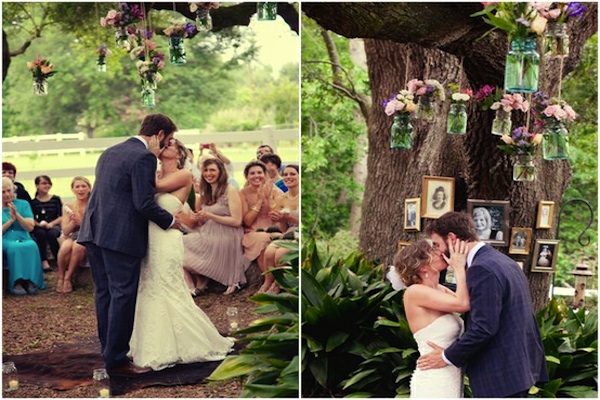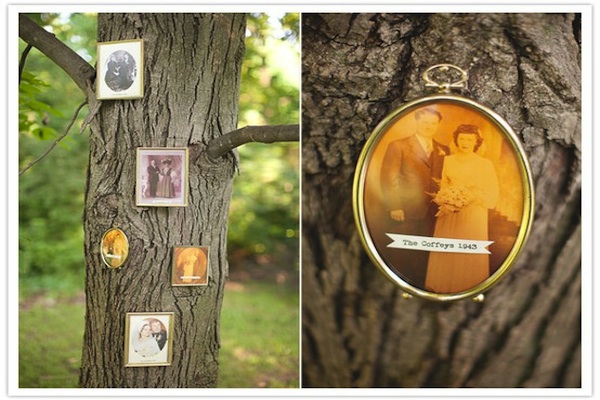 You could also attach photos to a clothesline near the guest book where each guest will have a moment to view photos of those who couldn't be there that day.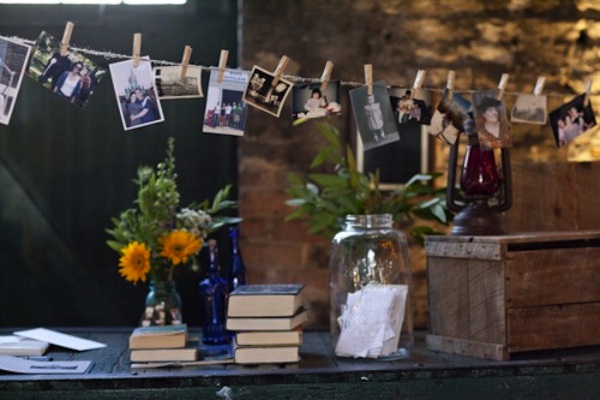 Another option is having a table with a small sign where you write something special about your loved ones.
Making a note in your wedding program about your loved ones is another sweet way to honor them.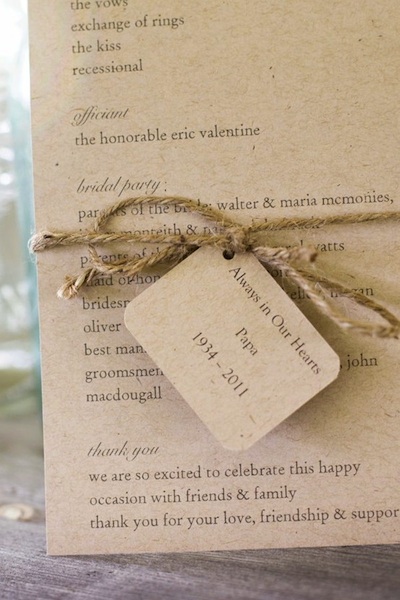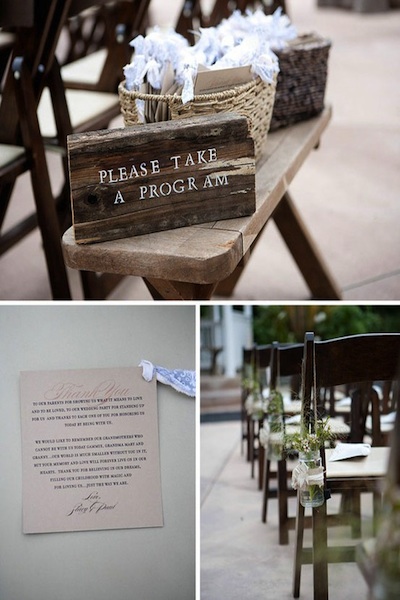 You can represent your missing loved ones in your attire as well. Locket boutonnieres are so sweet and are an amazing keepsake for after the wedding as well.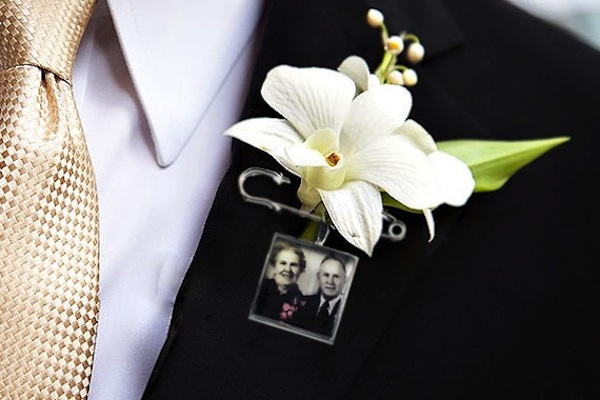 Brides can incorporate photo charms into their bouquets too, another cherished keepsake item.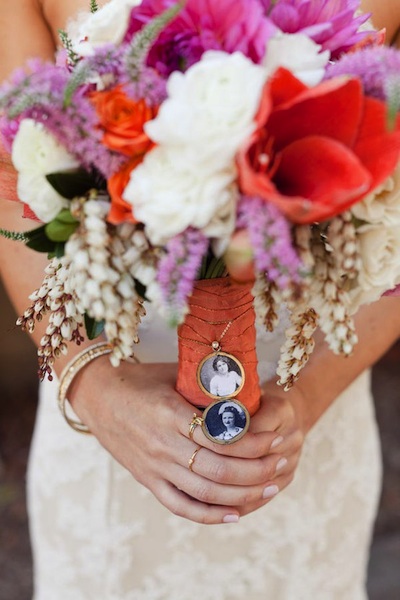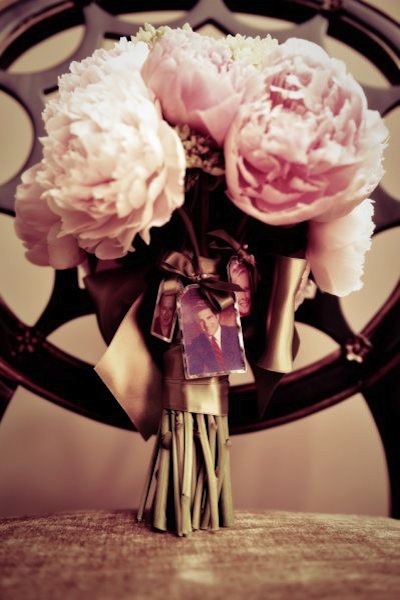 If you're having a destination or beach wedding I love the idea of putting a flower lei into the sea in remembrance of a loved one. The sign is especially touching. If you are going to put leis into the ocean please make sure you remove the string so that fish do not get caught in them.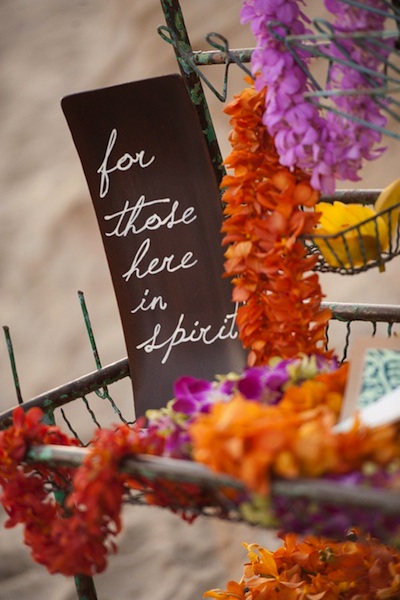 If you want to be more symbolic in your remembrance, you could always incorporate some of your loved ones' favorite flowers, foods, or songs. Knowing that an important friend or family member can't be there to share your special day with you is heartbreaking, but when you honor them in your own way you're including them and making sure that they are with you in spirit.
Image One: prettylittleweddings.com; Image Two: 100layercake.com; Image Three: elizabethannedesigns.com; Image Four: ruffledblog.com; Image Five: stylemepretty.com; Image Six: greenweddingshoes.com; Image Seven: etsy.com; Image Eight: marthastewartweddings.com Image Nine:stylemepretty.com; Image Ten: creatingreallyawesomefreethings.com; Image Eleven: thefoundblog.com
Rebekah is a wedding and event stylist and designer and owns the company A & B Creative. Read her blog.