Deciding on a seating plan for your wedding reception is never an easy task. But if you're looking for a more stress-free option for your seating and a chance to spend a quiet, intimate moment at dinner with your husband then a "sweetheart table" may be for you.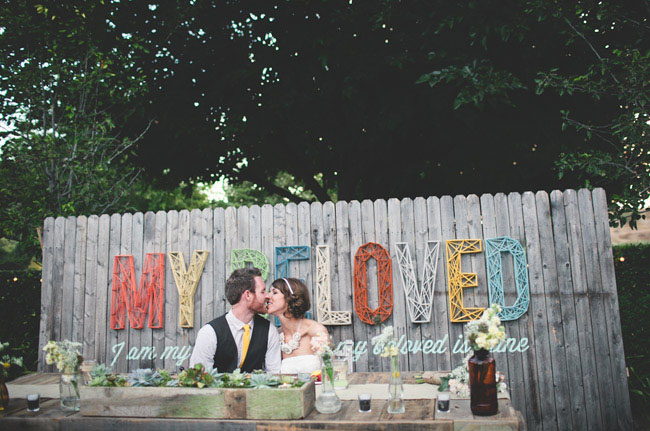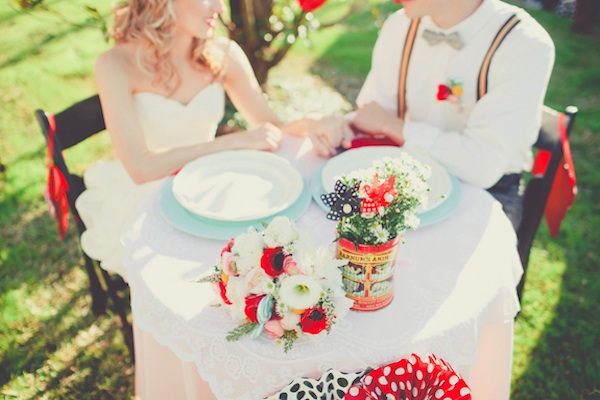 A sweetheart table allows for the bride and groom to sit at their own private table facing the guests. This lets them see all of the action and be in close proximity to the wedding party and family while spending an extra little moment alone.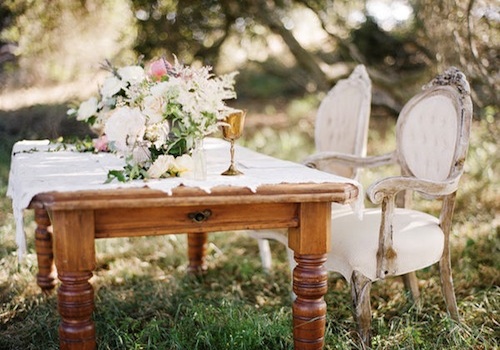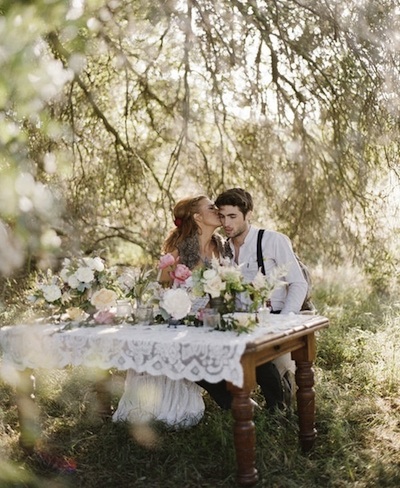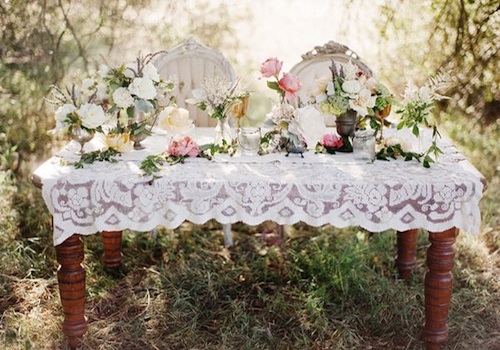 You can also get creative and express your personality as a couple in how you decorate your table; you can make it match your theme or use it to make a completely separate statement. The table should be placed in clear view, for example, on or near the dance floor, stage or cake table. Some brides choose to have the table elevated or under its own canopy to make sure they shine in the spotlight, while others who don't to be the centre of attention opt for something more subtle.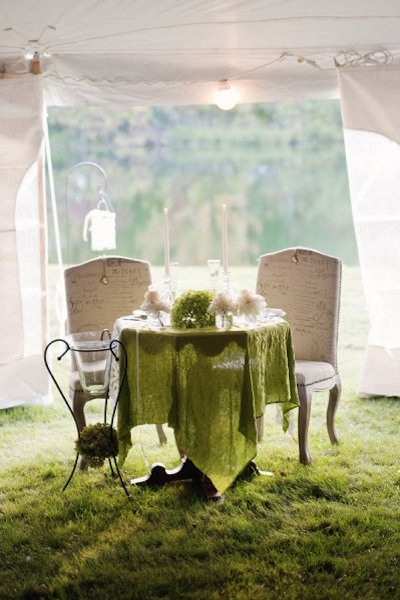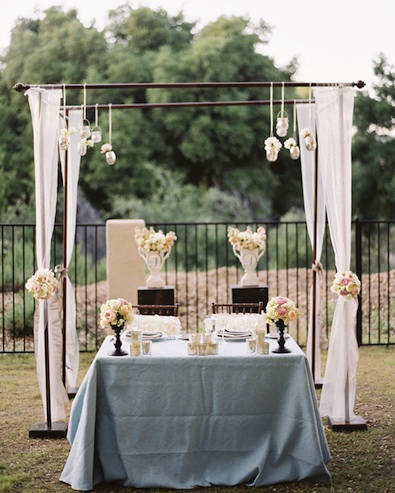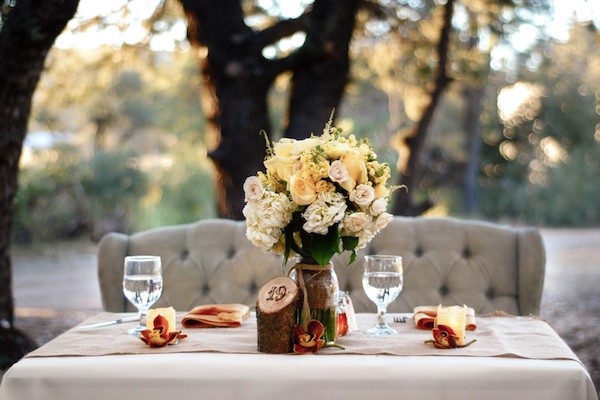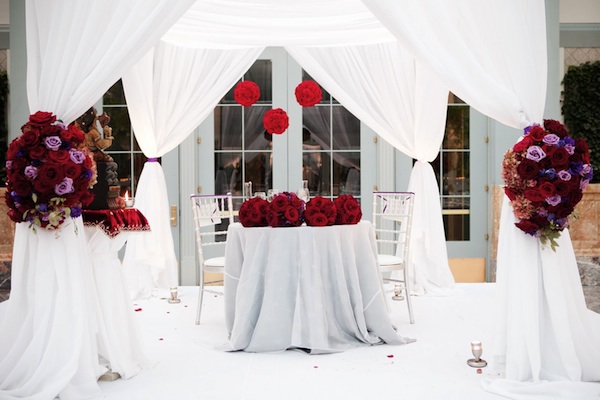 This couple chose to have their sweetheart table elevated above their guests in a tree for their rustic wedding: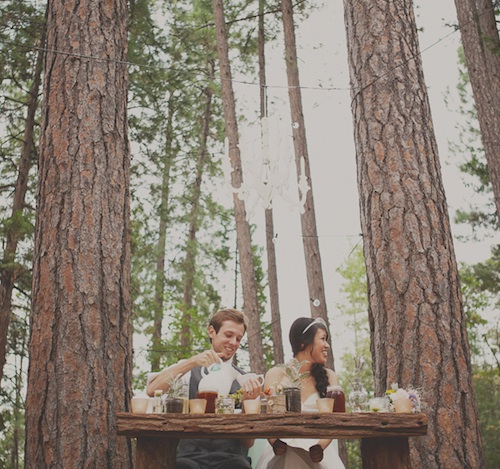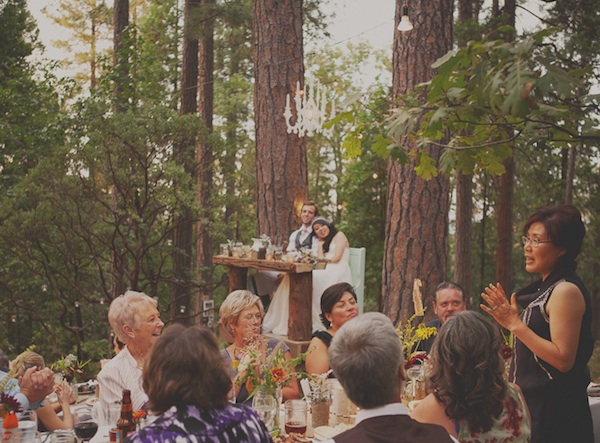 Deciding whether or not to have a head table or sweetheart table can be a delicate choice. Some couples prefer spending the meal with their wedding party by their side and being able to talk to friends and family. For a more intimate set up, why not have just the Maid of Honour and Best Man sit with you and let the rest of the wedding party sit with their significant others and friends?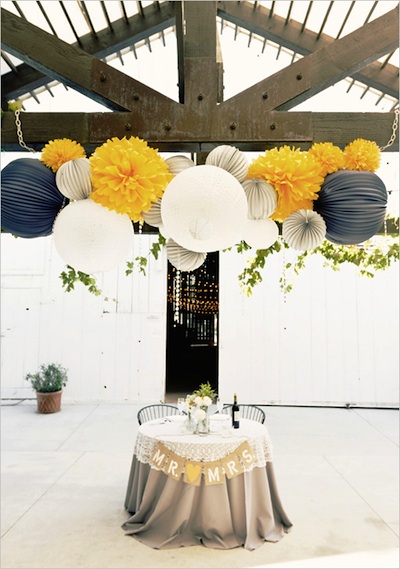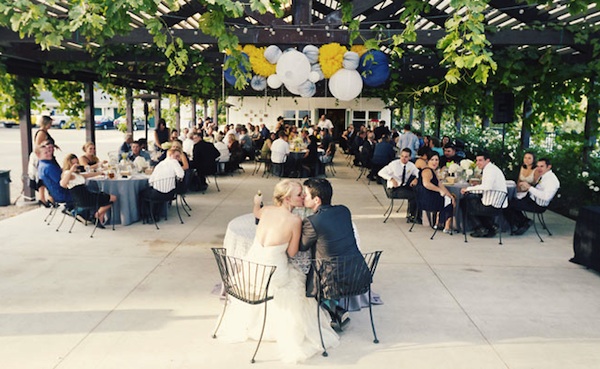 No matter what your seating situation, you may still want your guests to know that your seats are specially reserved. Try a "Mr. and Mrs." sign or garland with a sweet "Just Married" message.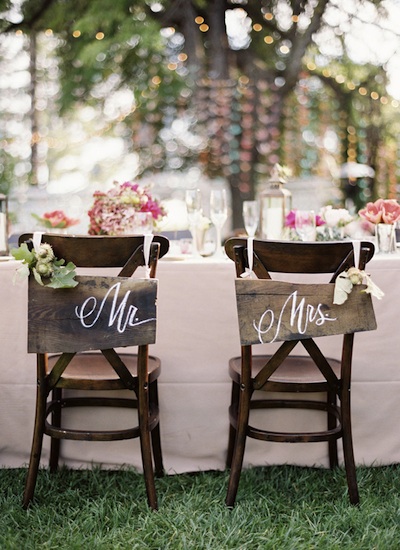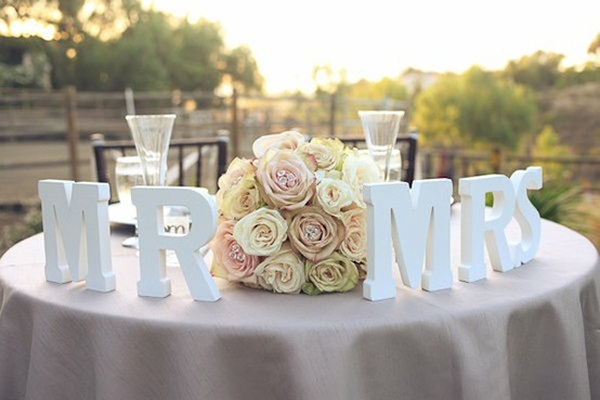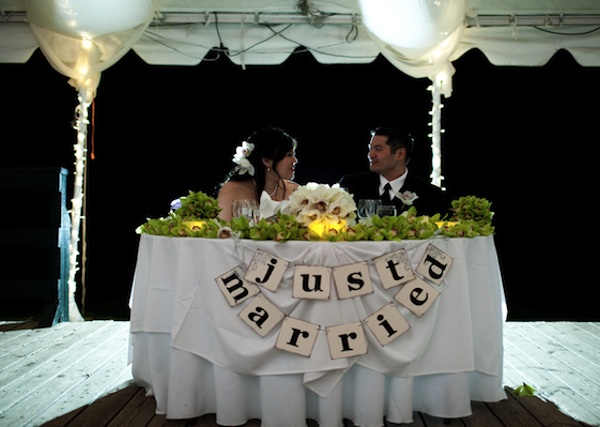 Photo One:Frolic Storytelling; Photo Two: blog.ryanpricephoto.com; Photo Three: thefoundblog.com; Photo Four: thefoundblog.com; Photo Five: thefoundblog.com; Photo Six: kellysweet.com; Photo Seven: ryanrayphoto.com; Photo Eight: iamchasingbaby.com; Photo Nine: bellethemagazine.com; Photo Ten: stonecrandall.com; Photo Eleven: stonecrandall.com; Photo Twelve: jennifereileen.com; Photo Thirteen; jennifereileen.com; Photo Fourteen: josevillablog.com; Photo Fifteen: heartloveweddings.com; Photo Sixteen: blog.theflowerlab.com