When thinking of the timeless symbols that are associated with love and romance, hearts and flowers always come to mind. You can find them doodled in teenager's journals or in every store around Valentine's Day. If you're looking to up the romance factor at your wedding in a unique way then hearts and flowers are the way to go. Incorporating these into your ceremony backdrops and arches will add a personal and fun touch to your nuptials.
Oversized paper flowers and love hearts are dramatic and otherworldly and would look ideal in a woodland setting. These giant features give you the chance to let your imagination run wild and create details that are unique to you as a couple.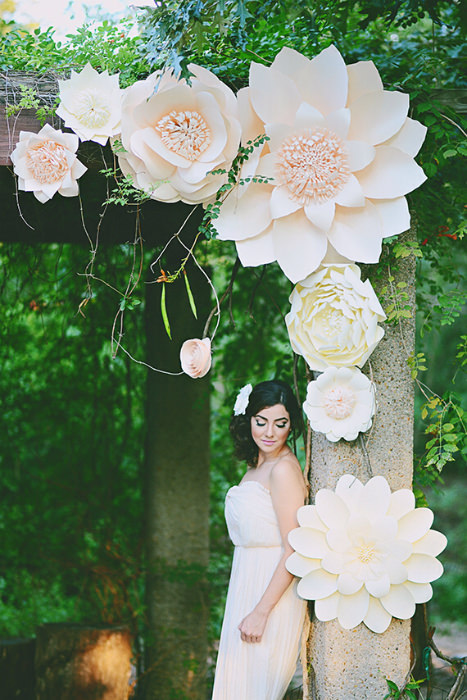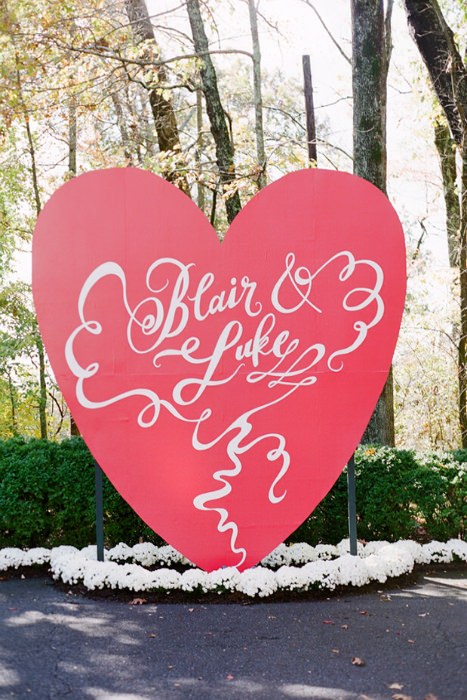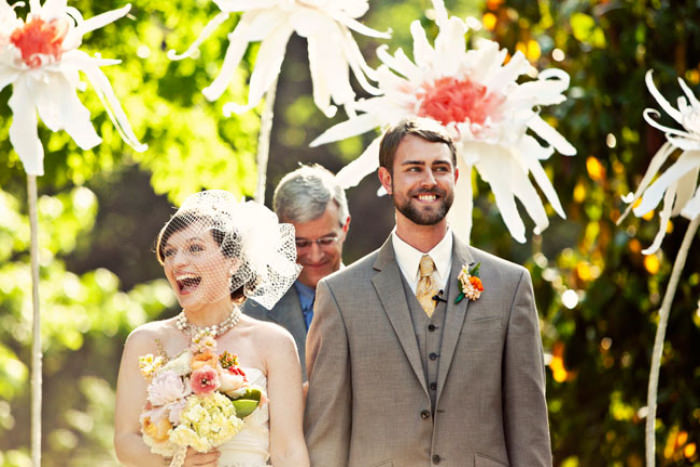 Fluffy hearts can be created by arranging flowers into spheres and heart shapes and placing them onto your backdrop. A great DIY for the adventurous bride is to design your own large heart using tissue paper.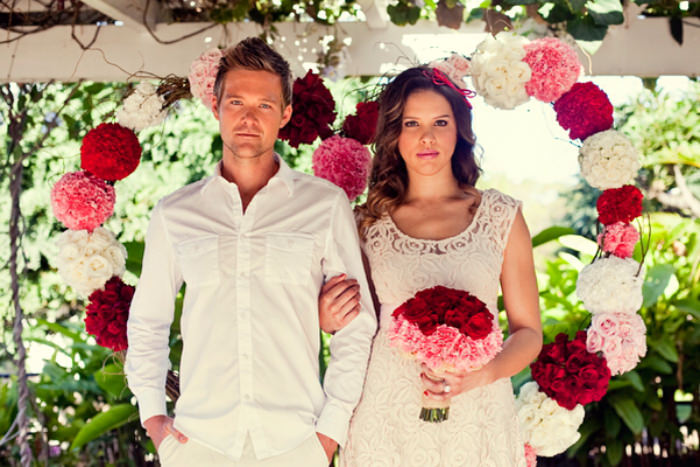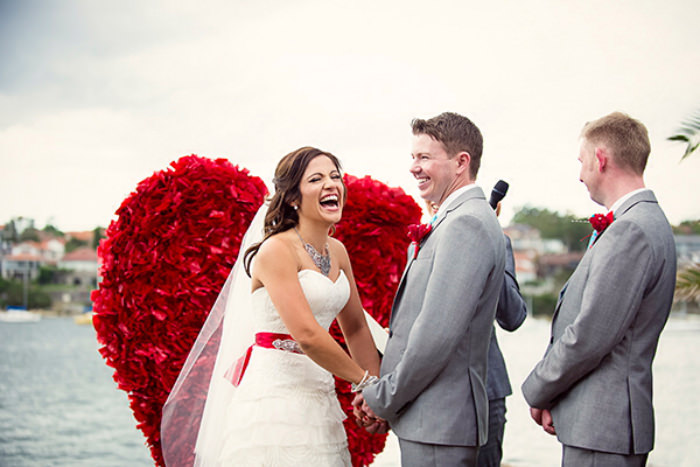 Picture the scene… eye-catching floral arrangements hanging in the background whilst you say your vows. Swoon. Bright blooms have a breathtaking effect when surrounded by greenery. It definitely gives a romantic garden feel. Use your flowers to create shapes and spell out your initials in an interesting way. There's also no need to be completely accurate. Placing lots of single flowers around your backdrop has a great look also.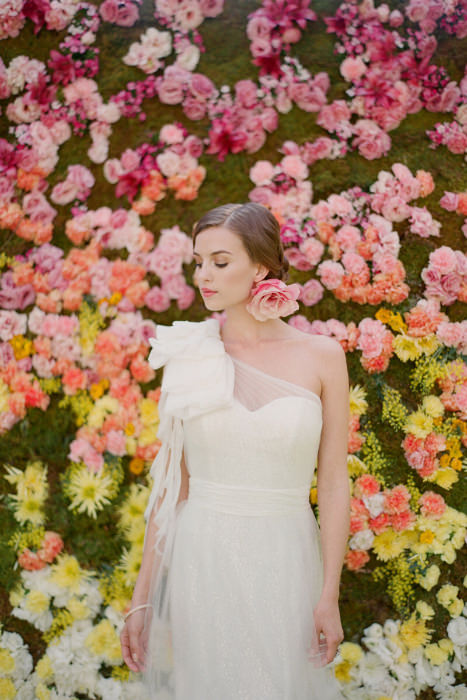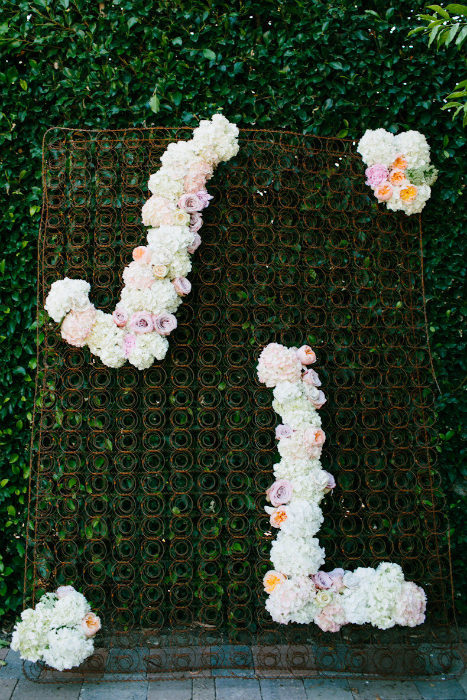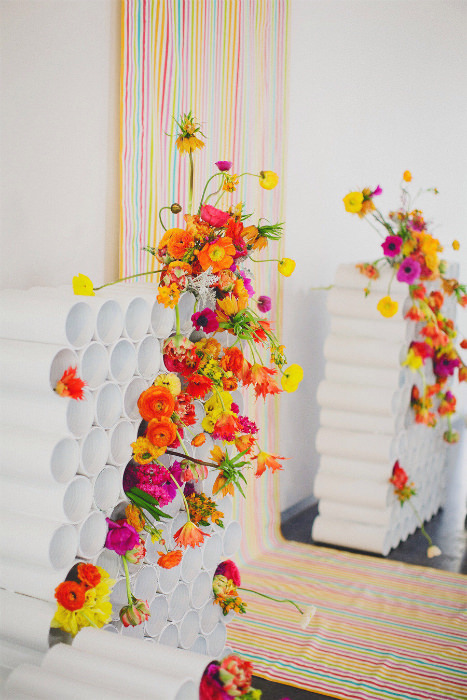 Involve your surroundings into your ceremony backdrop if you are having an adverse reaction to the bright red hearts and romantic flowers. By adding some natural features you will tone down the backdrop without losing any of its impact. A simple wooden heart on a tree is all that is needed in a backyard or park wedding. If you're having a destination wedding, experiment with plants, leaves and native blooms to shape a large heart that is still appropriate for your location.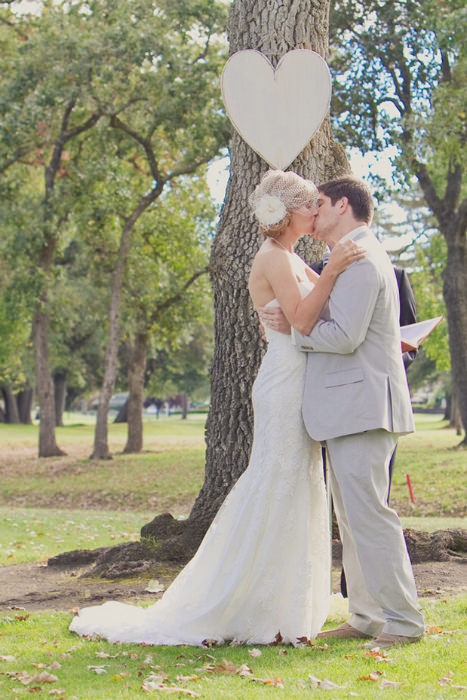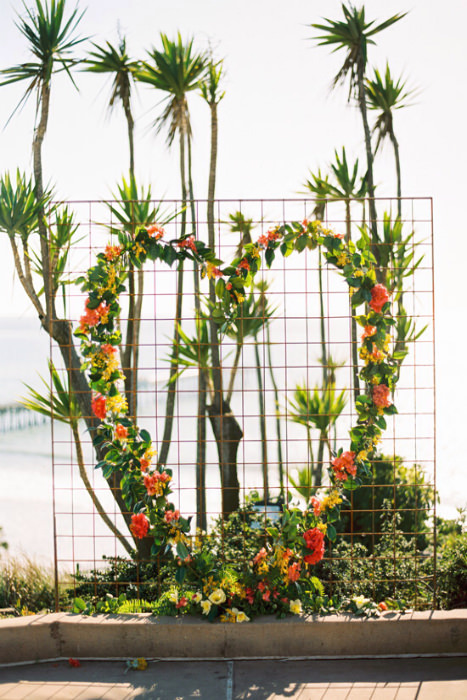 Photo one: 100layercake.com; Photo two: greylikesweddings.com; Photo three: oncelikeaspark.com; Photo four: weddingchicks.com; Photo five: bridestobe.com.au; Photo six: shopruche.com; Photo seven: mariannewilsonphotography.com; Photo eight: jasminestarblog.com; Photo nine: girlywedding.com; Photo ten: ryanrayphoto.com;