Emerald green was the big color a couple of years ago, but we still love it today for its easy sophistication, and its all-season appeal. If you're looking to add an element of elegance to your wedding day, you can't go wrong with this jewel tone, and we've put together 5 emerald green color palettes to show you just how to use it.
When this color scheme showed up on the Burberry runway last year, it knocked our socks off (and still does)! It's a glam alternative for your wedding day and a great palette if you're opting to forego the flower arrangements in favor of less traditional centerpieces.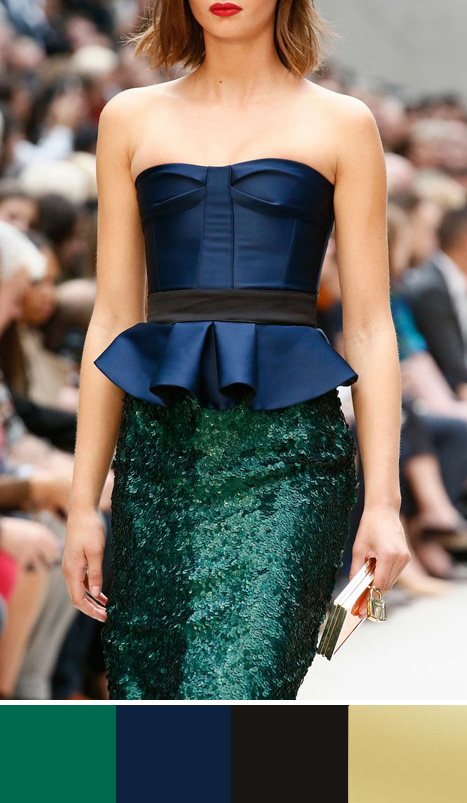 Emerald green single-handedly takes the muted hues of this color scheme from bleak to chic. We think it would make a great fall or winter wedding palette.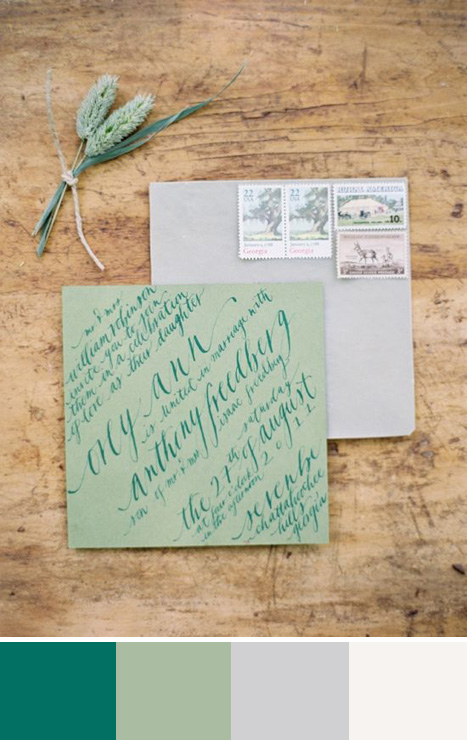 We've said it before and we'll say it again, pairing jewel tones is always a great idea!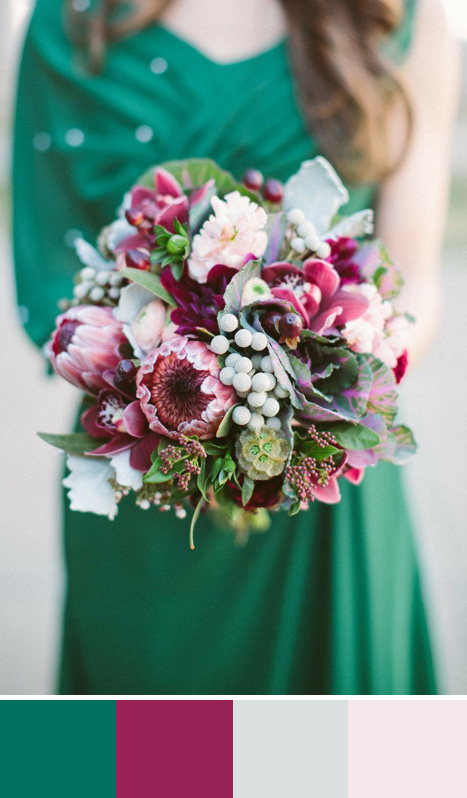 There's a lot going on in this color scheme, but it somehow all manages to work seamlessly together to create an incredibly modern and romantic palette. We can't get enough of it!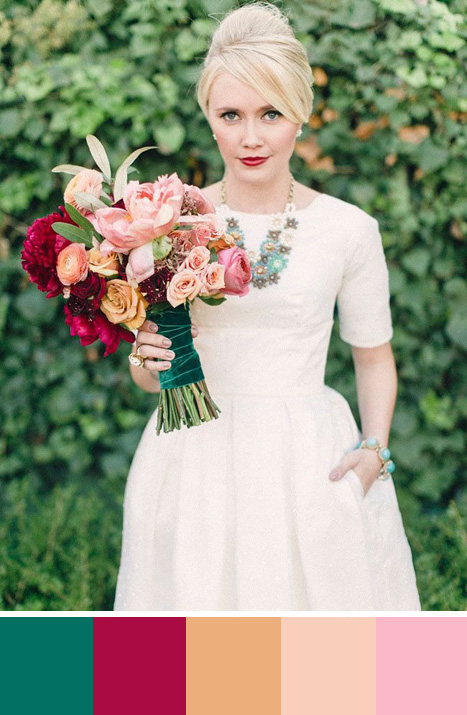 Emerald green adds a touch of strong masculine energy to this otherwise soft and girly palette. The contrast makes this color scheme far more interesting than it would be without it.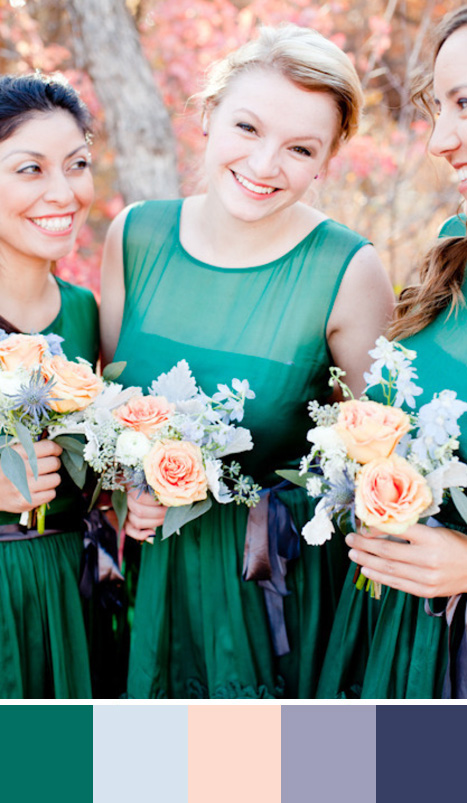 Photo one: vogue.com; Photo two: neithersnow.com; Photo three: stylemepretty.com; Photo four: greenweddingshoes.com; Photo five: stylemepretty.com