Have you always dreamed about getting married in the dead of winter? We're guessing probably not. While winter might not be most coveted season for brides and grooms-to-be, we happen to think there are many advantages to having a winter wedding. Here are 8 reasons you might want to consider those snow-filled nuptials after all.
1.  You Have Your Pick of Vendors
When having a summer wedding, it can be hard to get all of your first pick vendors unless you book them 2-3 years in advance. Since November through March is officially low-season in the wedding industry, having a winter wedding pretty much guarantees you'll have a much better chance at booking the vendors you want.
2.  Off-Season Discounts
On top of being able to snag all your preferred vendors, there's also a good chance you'll be able to get some off-season discounts on a few of them as well.
3.  You Can Kill 2 Birds With 1 Stone
Are you known for your annual New Year's Eve party? Why not kill 2 birds with 1 stone and have a New Year's Eve wedding? Or perhaps a Valentine's Day wedding is more your cup of tea. Either way, centering your wedding festivities around another holiday  gives you an easy theme to follow and doubles your reasons to celebrate.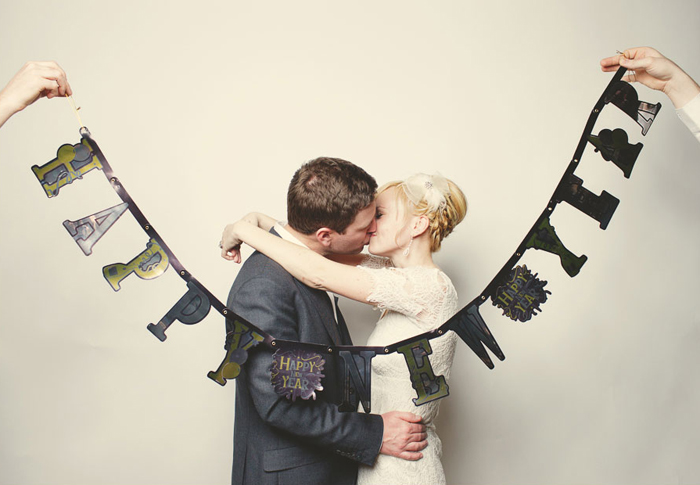 4.  Winter Weddings are Romantic
Some people might not like to admit it, but winter can be downright romantic. Think about it, is there anything more lovey-dovey than wrapping yourself up in wool blankets and getting cozy in front of the fire with the one you love while the snow blows outside? We think not!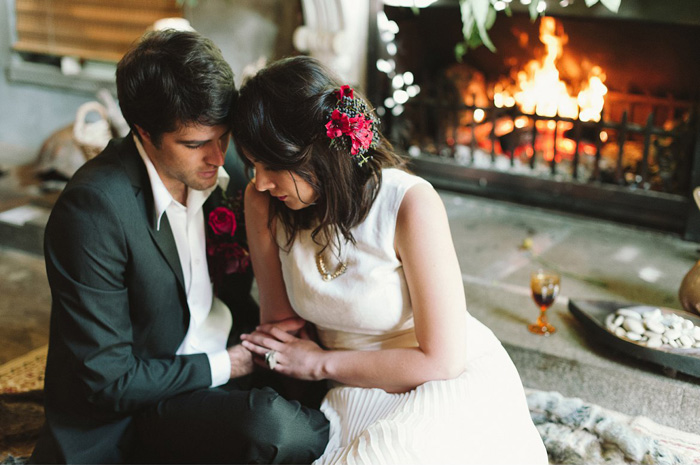 5.  Better Attendance 
During the summer wedding season, you're not only competing for vendor availability, but also guest attendance. Summer is a busy time for people and it's likely that a good number of your invited guests will have some sort of conflict with your wedding date. In the winter, however, this is a lot less likely to happen (especially after the holidays). Plus, having a winter wedding gives your guests something to look forward to during a season when there's not much going on post-holidays.
6.  You Can Have a Hot Chocolate Bar
This one is pretty self-explanatory, but just in case you don't love hot chocolate, you could always have a hot toddy bar instead.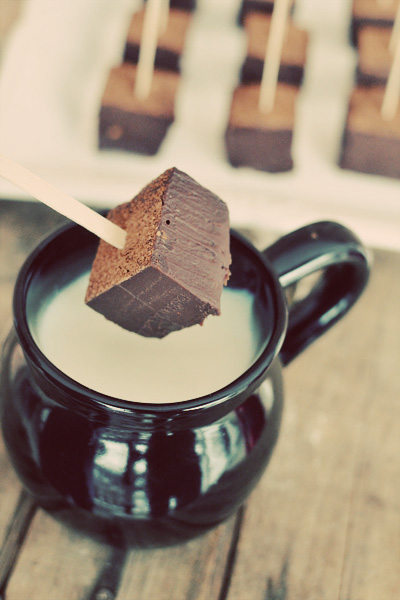 7.  Weather (Un)Predictability
When planning a spring, summer, or fall wedding, trying to predict the weather is a total crapshoot. One day might be sunny and warm and the next day cold and rainy; leaving you to cross your fingers and desperately pray to the weather gods that your perfect outdoor wedding isn't ruined by the elements. At least with a winter wedding, you always know that it's going to be cold and you can plan and dress accordingly.
 8. Winter Weather Makes for Great Wedding Photos
You might not love the cold, but you've got to admit that snow is beautiful.  And playing in the snow can lead to some fun, romantic, and pretty photos – especially when you throw in some cute winter attire and a few seasonal props.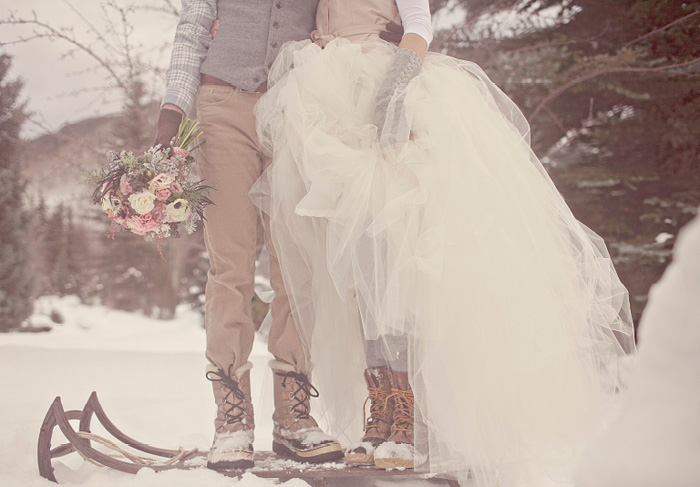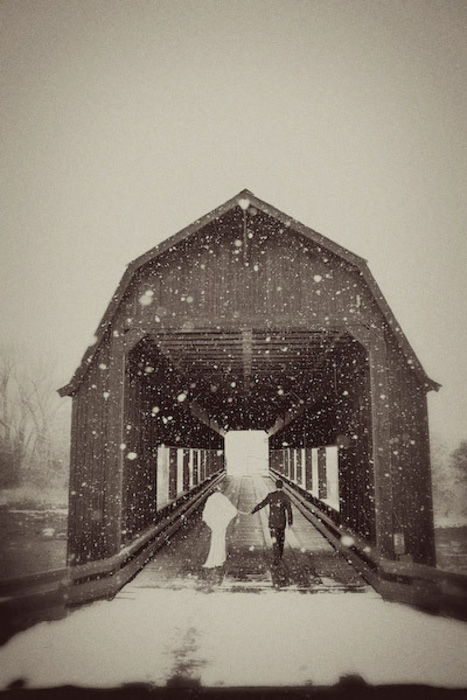 Photo one: uschiandkay.com; Photo two: theprettyblog.com; Photo three:IntimateWeddings.com; Photo four: couturecolorado.com; Photo five: stylemepretty.com