Weddings are exciting on their own – add New Year's Eve to the mix, and you have one awesome celebration!
If you want to have a New Year's Eve wedding it will work best to have the wedding start later, say seven or so, then serve dinner and begin the reception after with the goal of ending after the ball drops. Since people have a tendency  to drink more than usual on New Year's make sure you can provide a shuttle back to the hotel where your guests are staying or a taxi.
Here are ways to make your New Year's Eve reception dazzling:
1. Sparklers – Sparklers as a send off have become really popular, but I LOVE using sparklers in less expected ways, like in these couple shots, on a cake, or as favor.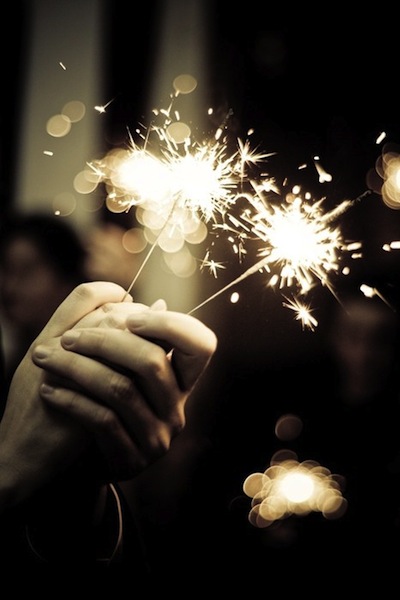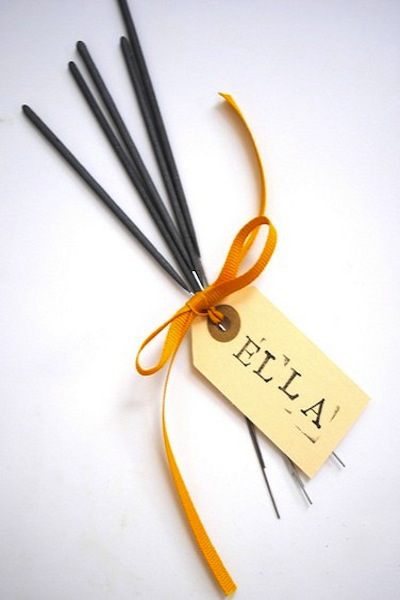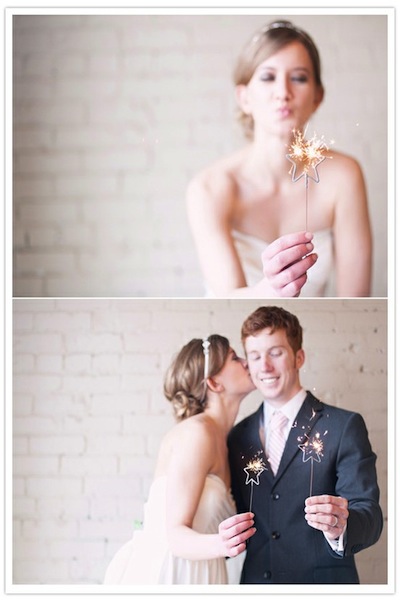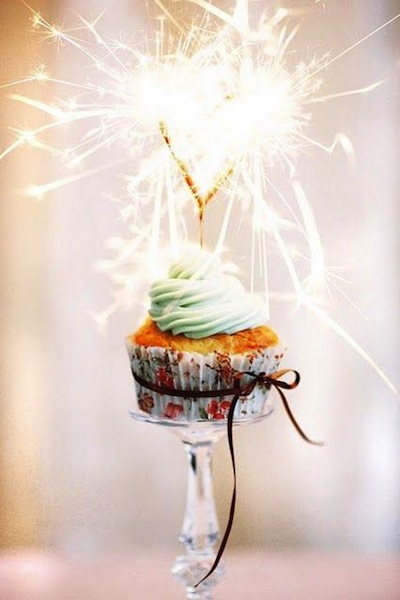 2. Champagne – Since toasting on NYE is a tradition, having a champagne tower like this would seem perfect for a NYE wedding!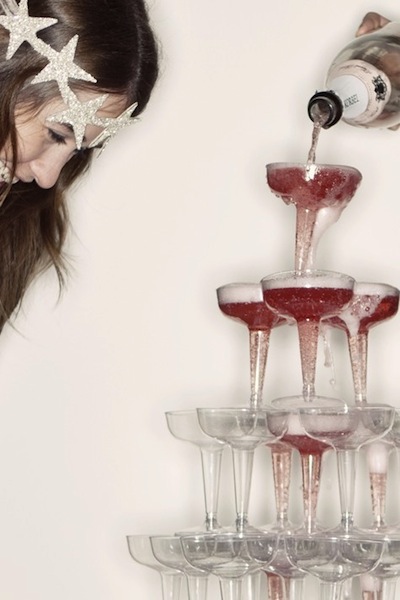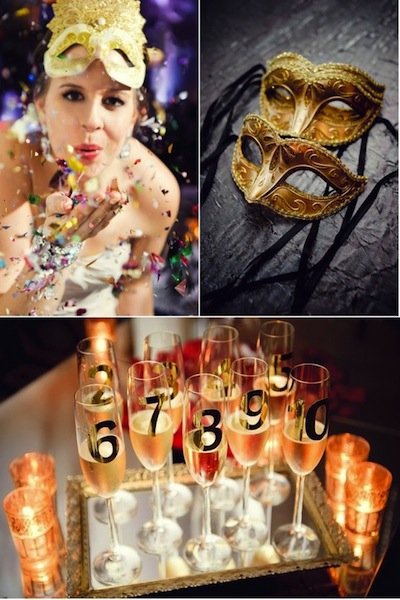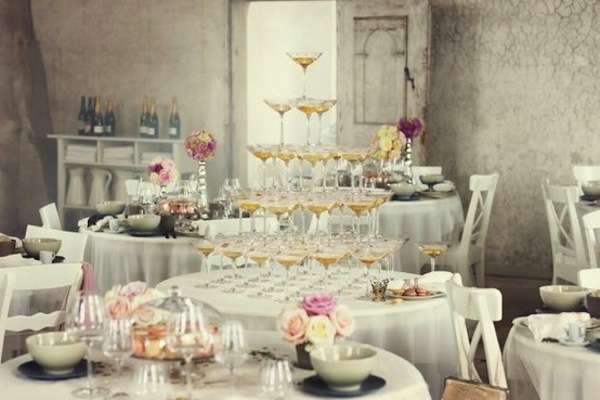 3. Clock – You've already been counting down to the big day since you were engaged, and NYE is all about the countdown, so why not have elements of time with clock decor around your wedding?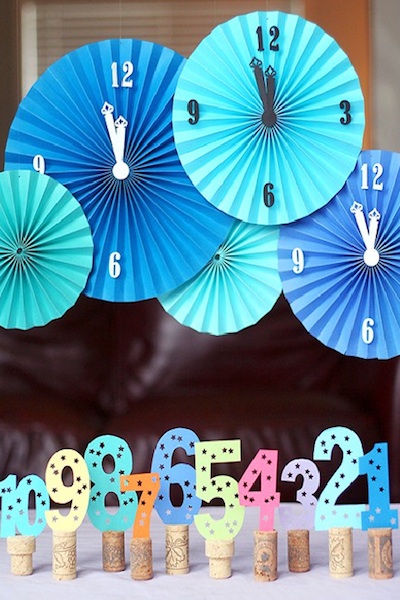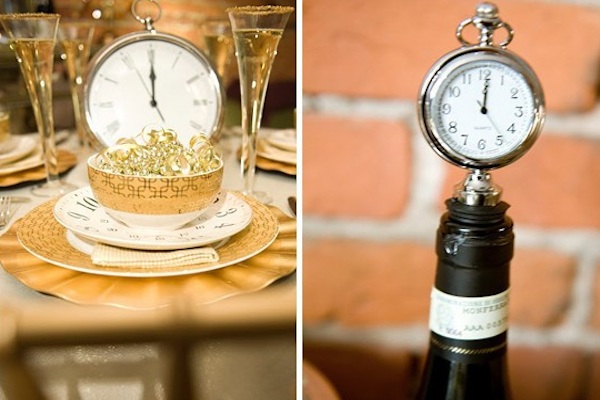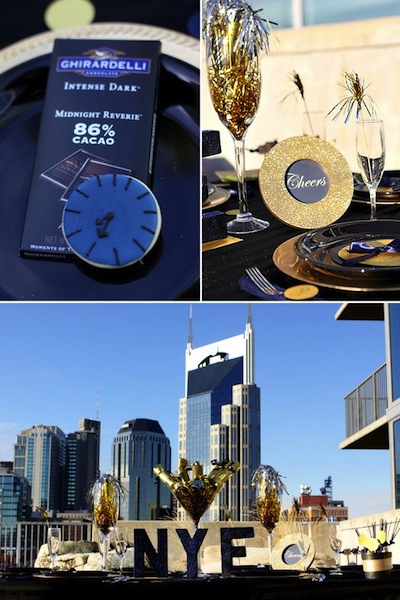 4. Noise Makers and Party Hats – These are all fun NYE staples to add to your wedding.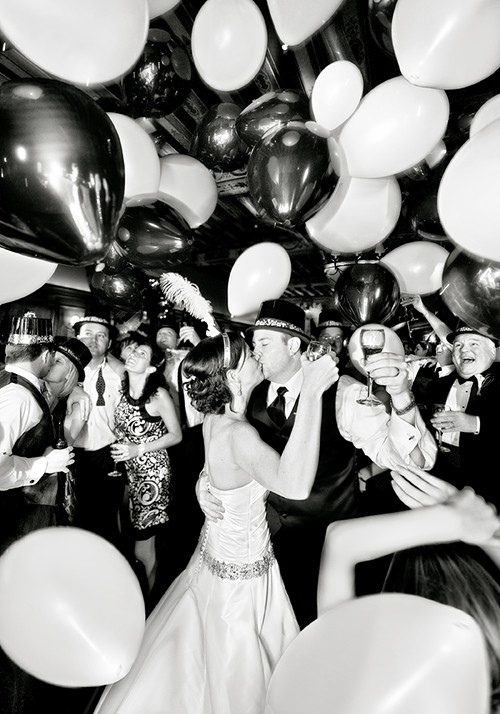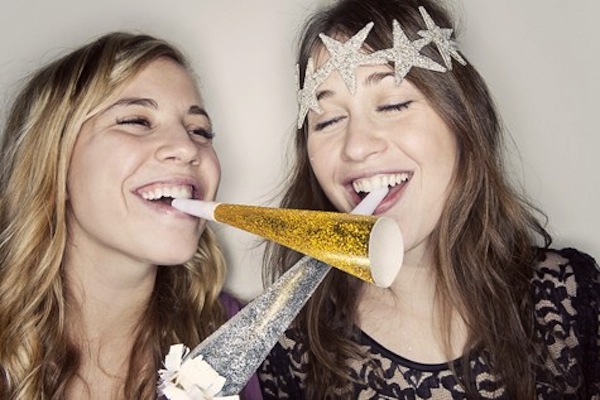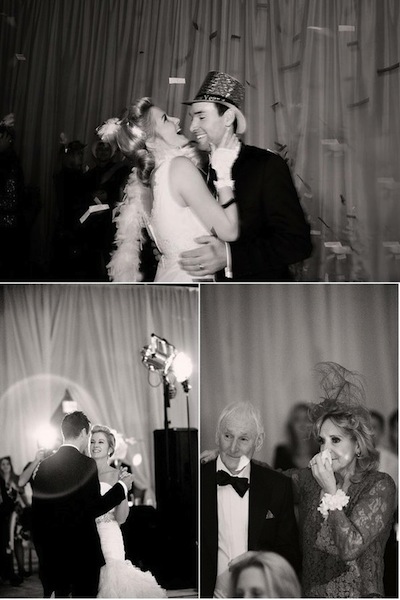 5. Glitz and Glitter – Decorating your venue in anything with glitz, glitter and sparkle will add to the festive energy that New Year's Eve has. You can buy lanterns, or make garlands to hang, and balloons are also a great way to decorate for NYE.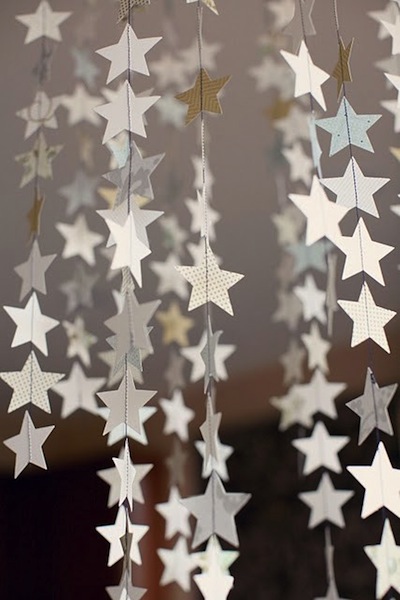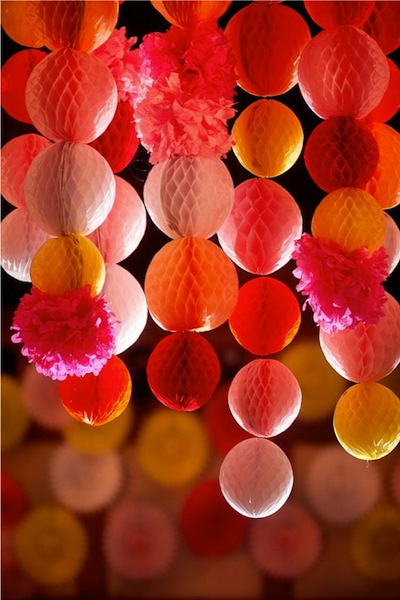 7. Confetti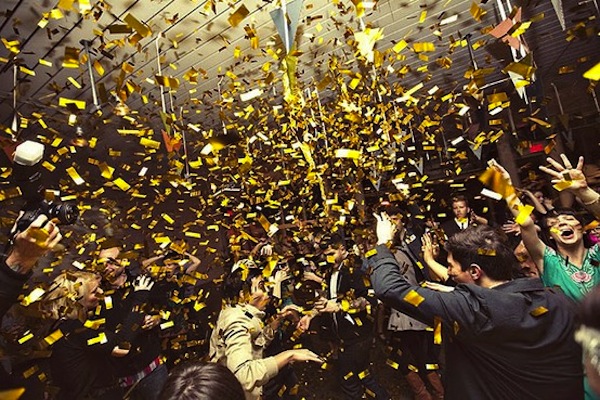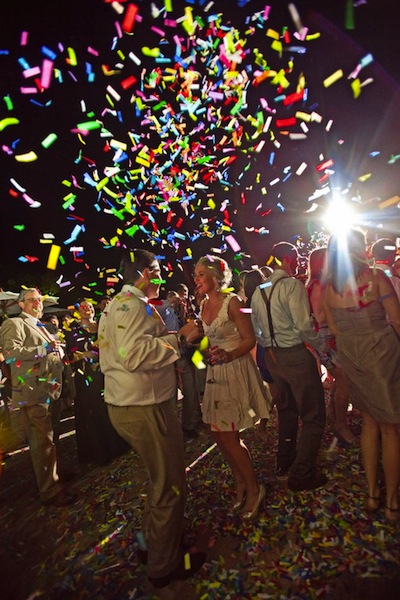 8. Fireworks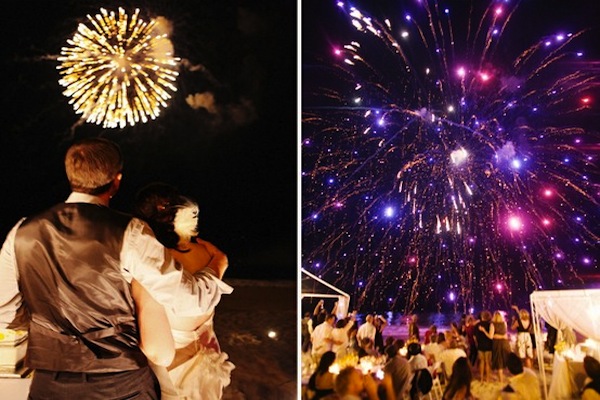 9. A Kiss – Instead of rice or sparklers at the end of the night, what would you think about this fitting send off?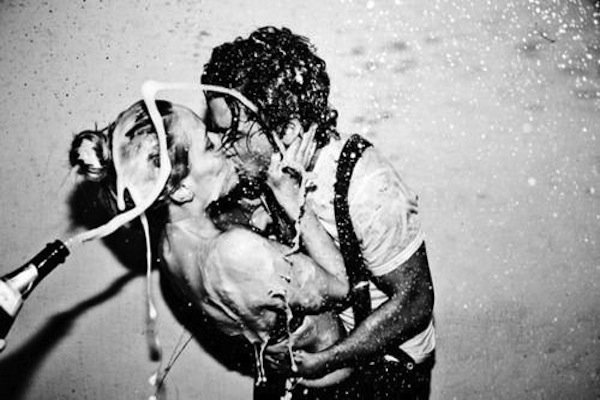 Image One: imgfave.com; Image Two: sparklersonline.com; Image Three: 100layercake.com; Image Four: pull.imgfave.net; Image Five: designsponge.com; Image Six: stylemepretty.com; Image Seven: agentbauer.com; Image Eight: www2.fiskars.com; Image Nine: blowoutparty.com; Image Ten: hostessblog.com; Image Eleven: claytonaustinlovestories.com; Image Twelve: designsponge.com; Image Thirteen: stylemepretty.com; Image Fourteen: saraspartyperfect.com; Image Fifteen: stylemepretty.com; Image Sixteen: maemaepaperie.blogspot.com; Image Seventeen: stylemepretty.com; Image Eighteen: stephaniewilliamsphotography.com; Image Nineteen: tylershields.com
Rebekah is a freelance writer and wedding stylist and designer, she owns the company A & B Creative. She splits her time designing between California and Oregon, read her blog.