Winter picnics in the snow are perfection. I absolutely love when people take something that is normally so heavily associated with one season and use it in another. Obviously picnics are generally a spring or summer activity, but I love the look of a winter picnic that has replaced green saturated grass with deeply packed snow. Cozy woolen blankets and hot cocoa keep you warm amongst the chilly temperatures.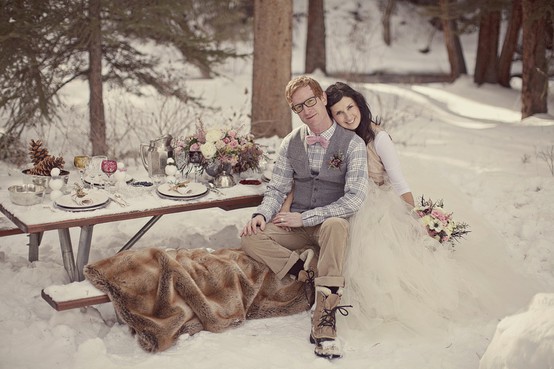 I am completely infatuated with the idea of a winter picnic being used as a part of the "first look" shots before a wedding. How intimate would it feel to be cozied up before the wedding having one last special moment together before you are married?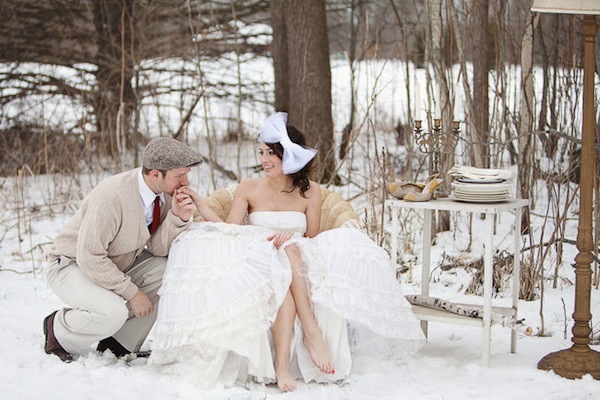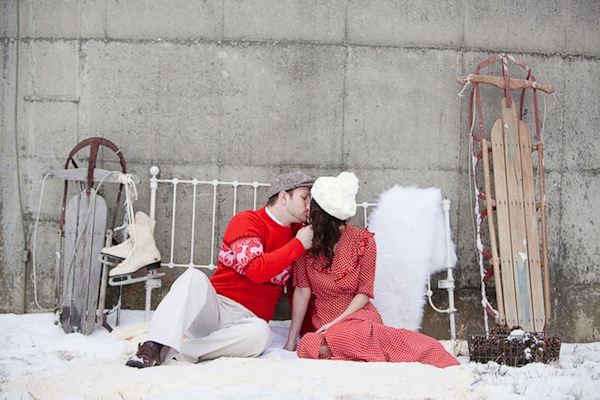 This could also be amazing for engagement pictures.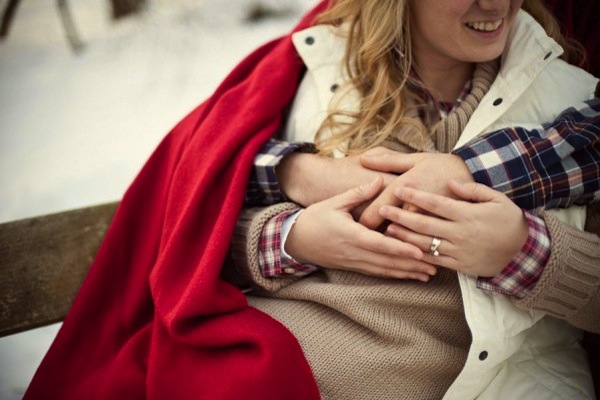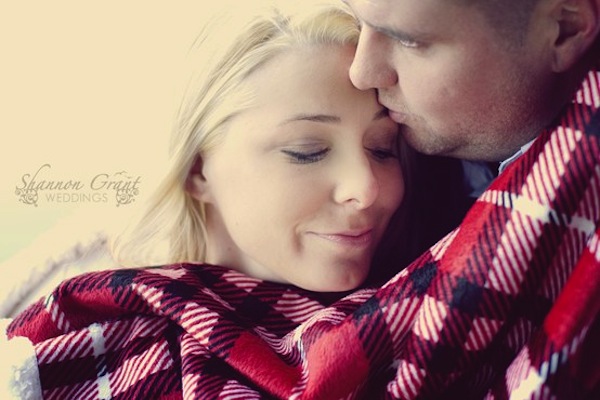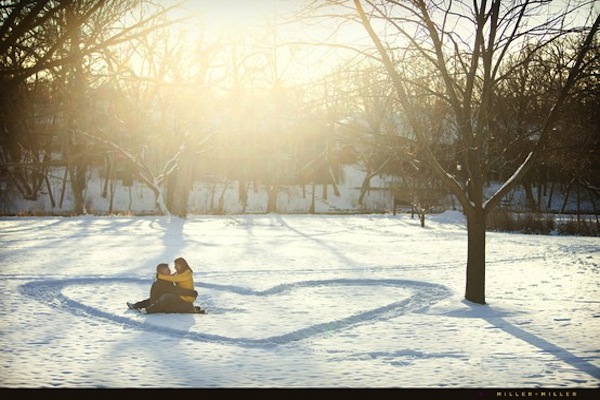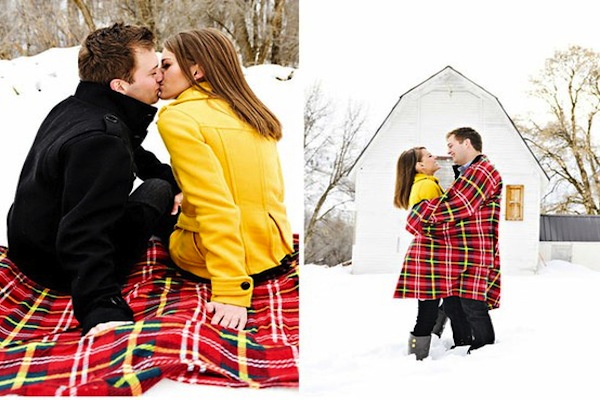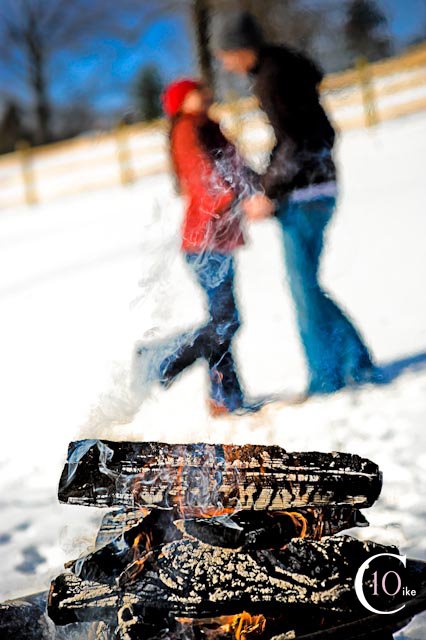 If you are inspired to have your own winter picnic,  I'll break down a little supply list for you. As you can see a cozy blanket is necessary. Then bring whatever special treats you like best  and some hot cocoa or hot toddy ingredients to keep warm.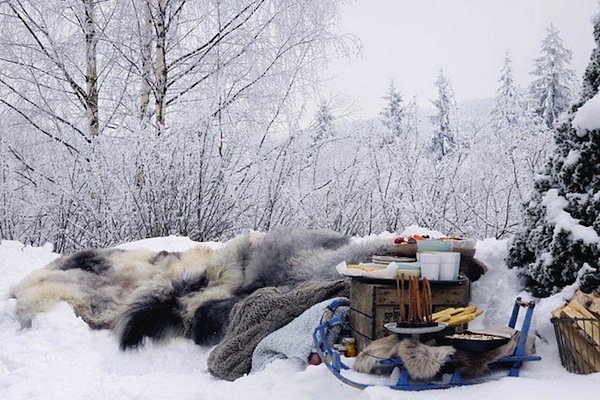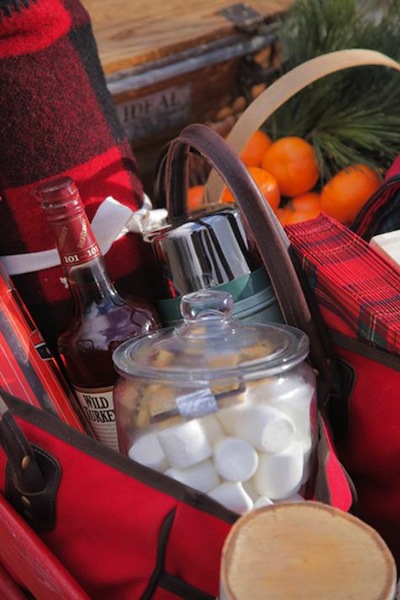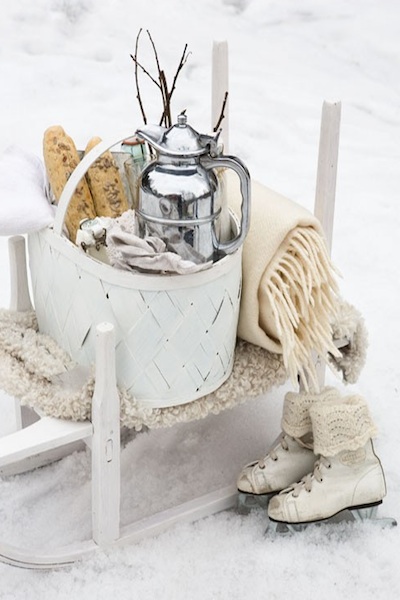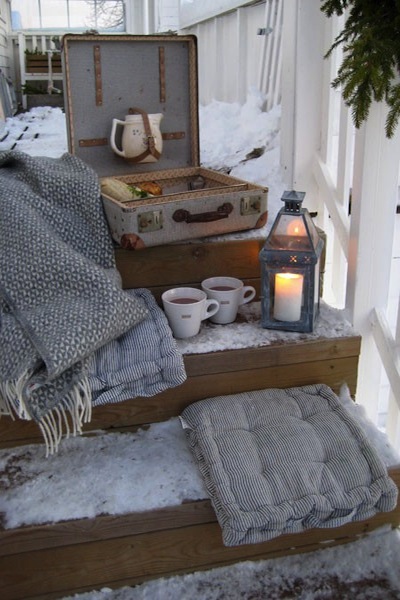 Winter picnics make for stunning images and they add an unexpected tone to first looks, engagements or even a wedding reception alternative! So grab your favorite warm blanket, a thermos of warm drinks and your most tasty treats and cozy up with your love and enjoy an unseasonal picnic.
Image One: Naturally Chic; Image Two: greenweddingshoes.com; Image Three: greenweddingshoes.com; Image Four: thesweetestoccasion.com; Image Five: shannongrantweddingsblog.com; Image Six: chicagoillinoisweddingphotography.com; Image Seven: chezwedd.com; Image Eight: Carla Ten Eyck; Image Nine: franciskasvakreverden.blogspot.com; Image Ten: designsponge.com; Image Eleven: s3r3ndipity.tumblr.com; Image Twelve: tinywhitedaisies.tumblr.com
Rebekah is a wedding stylist and designer. She owns the company A & B Creative, read her blog.