Megan and James' wedding day proves that a low-key affair can be pretty magical too. On a late summer's afternoon, in a truly intimate ceremony surrounded by immediate family and just one friend each, the couple exchanged their vows beneath an apple tree in the bride's parents' garden. The ceremony was followed by a backyard reception where guests toasted the happy couple, and a candlelit dinner filled with delicious food, and lots of love – simple and sweet and just the way we like it!
Special thanks to Rose Dykstra of Simply Rose Photography for sharing all the lovely photos with us.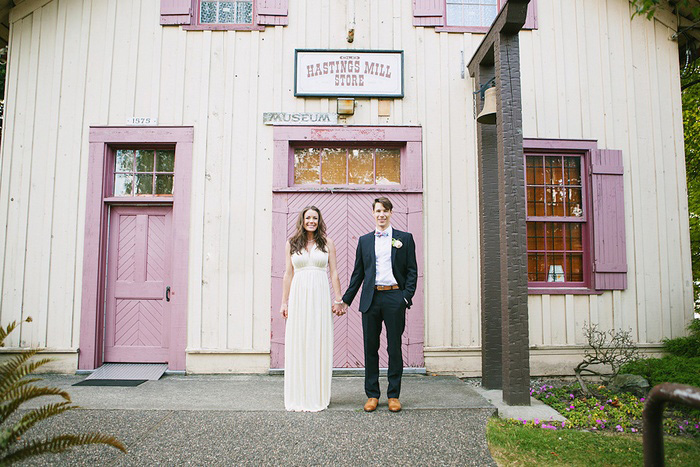 Megan, 34 & James, 32
Vancouver, British Columbia
Wedding Date: August 22, 2012
Number of Guests: 16 including baby Alexander (Born March 18th, 2013) who was in my tummy at the time
Wedding Cost: $15,000 (including dress and rings)
Wedding Ceremony Location: My parents' backyard in Dunbar
Wedding Reception Location: My parents' house and backyard in Dunbar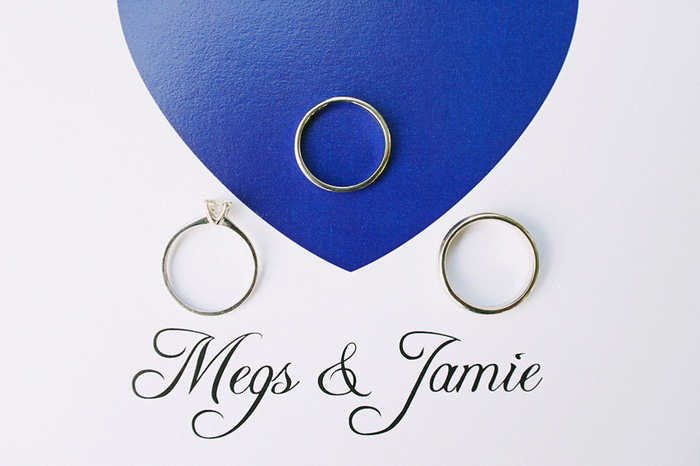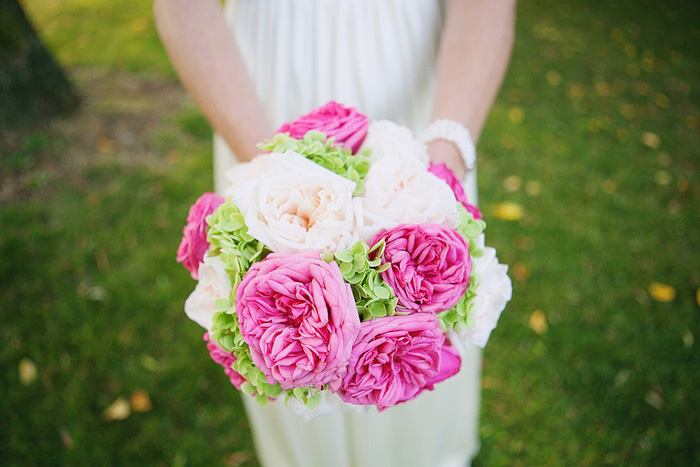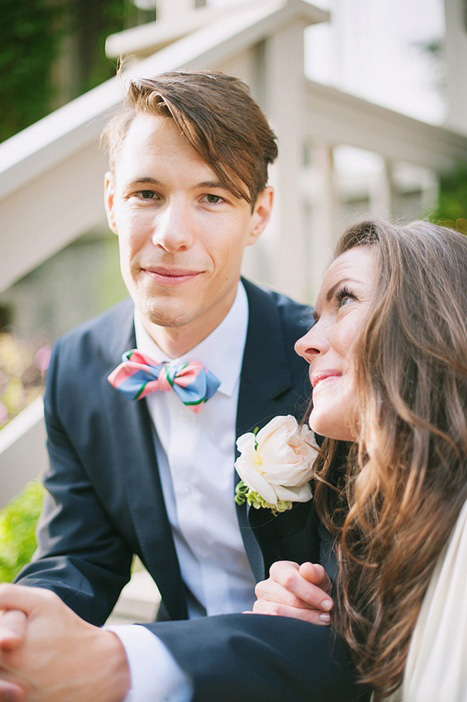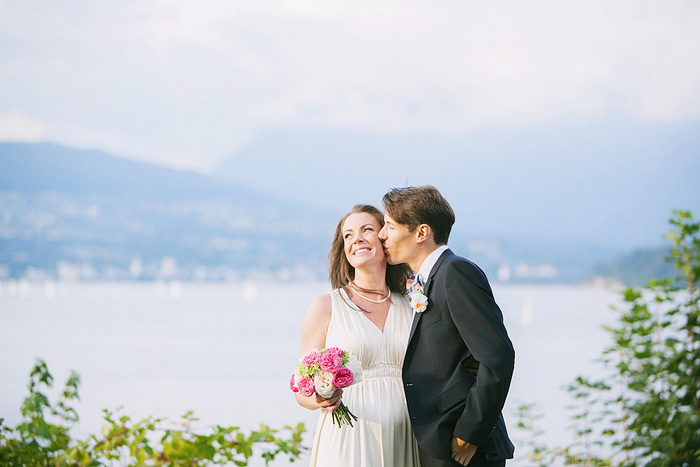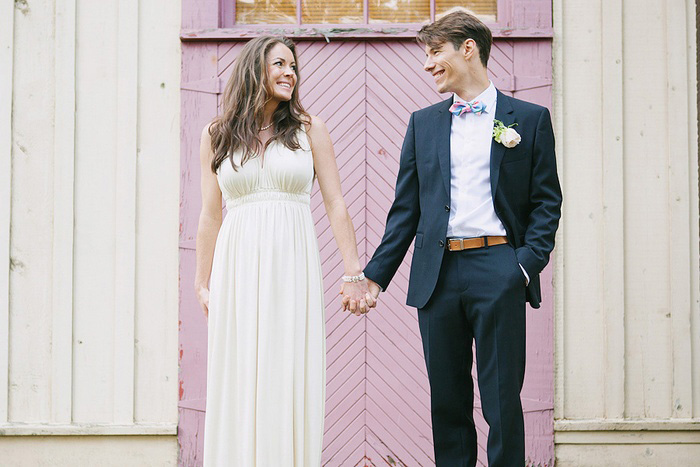 Why did you have an intimate wedding?
We met one another and fell in love really quickly and decided that we wanted to spend our lives together.  We felt like it was more appropriate to plan a small and intimate wedding to share with those closest to us.  I was also three months pregnant at the time (James would like everyone to know that we planned the wedding before we found out about the pregnancy!) and we felt like having something much more low key….it just felt right for us.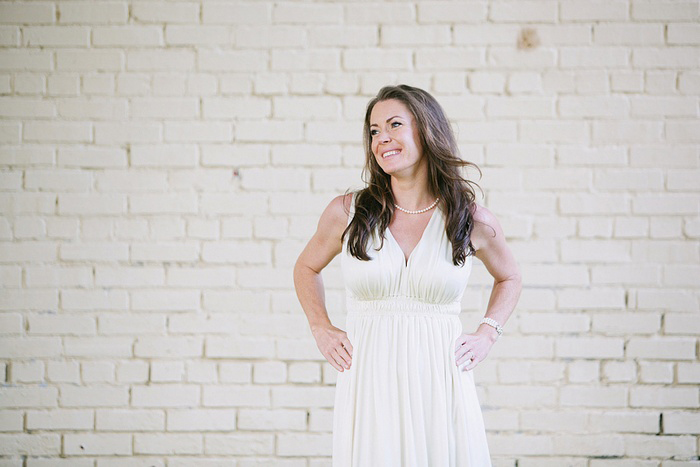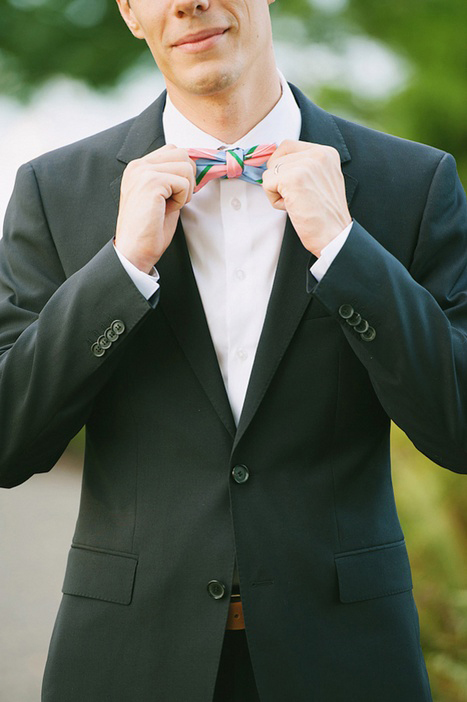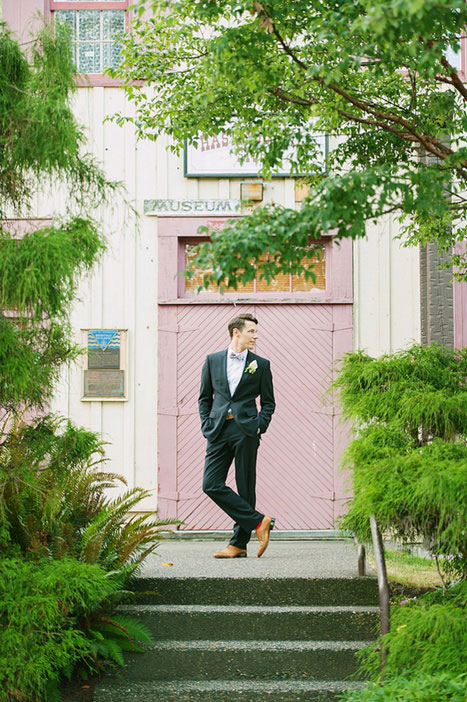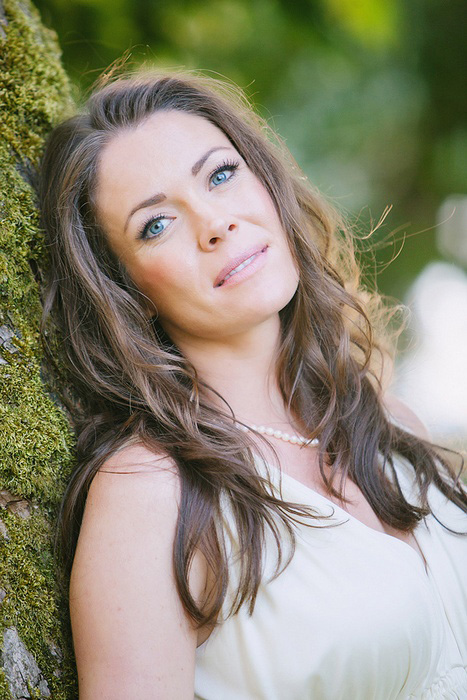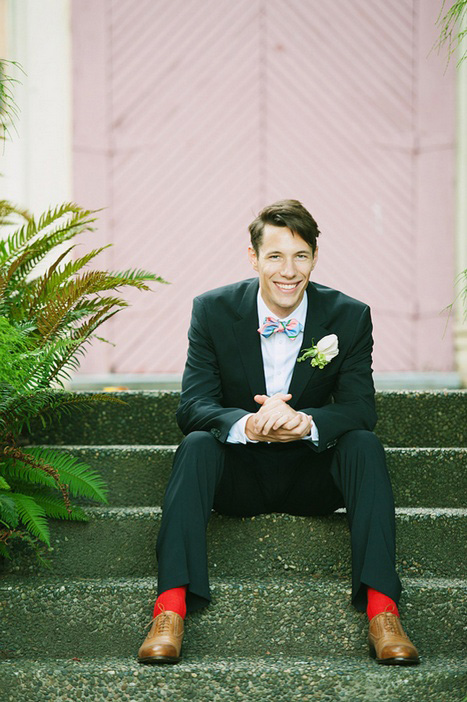 What are some the challenges that you faced planning an intimate wedding?
We didn't really face any challenges quite honestly.  All I would recommend is that if you can avoid being pregnant while planning a wedding it would probably make the whole process a little easier!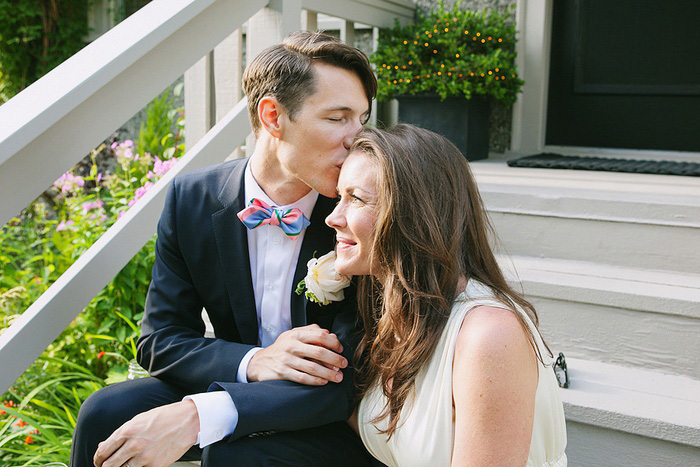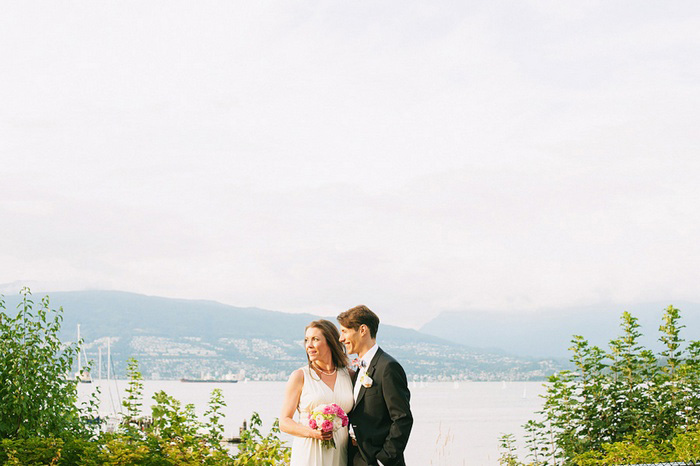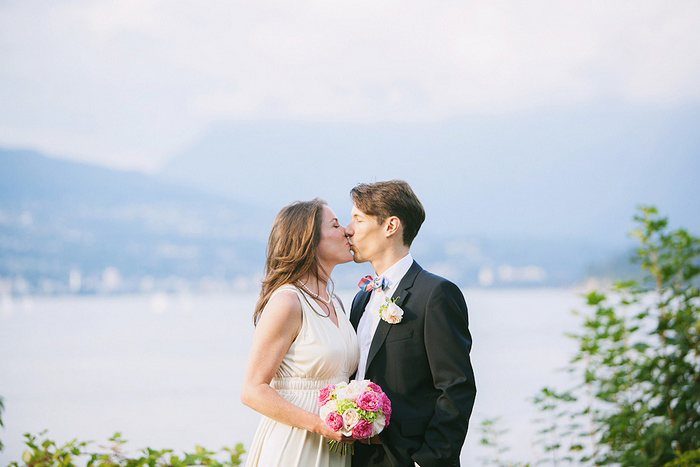 Was it difficult to pare down the guest list?
We just kept it to immediate family and one friend each – it wasn't too complicated.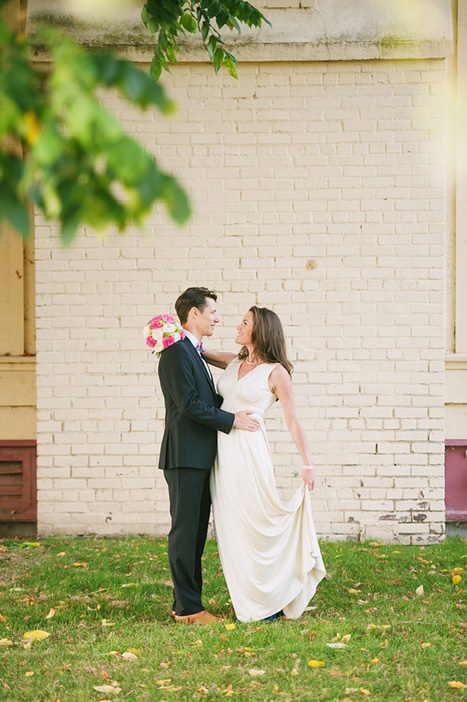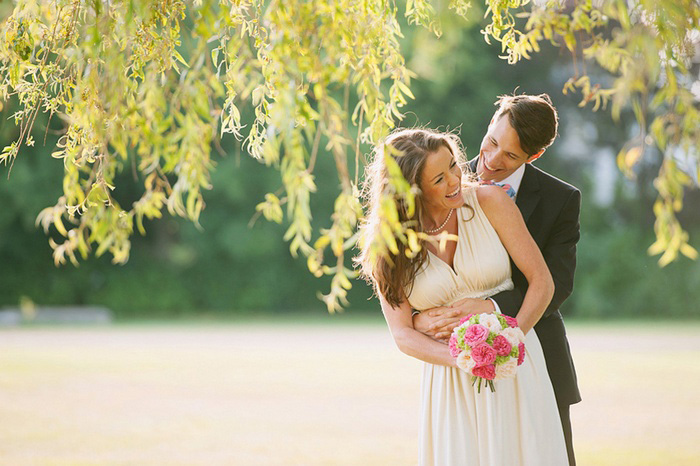 Did you have any 'issues' with the small guest list from friends and family? If so, how did you address them?
We didn't have any issues, as our families understood and respected what we wanted.  I think that my parents were actually really happy that it was small!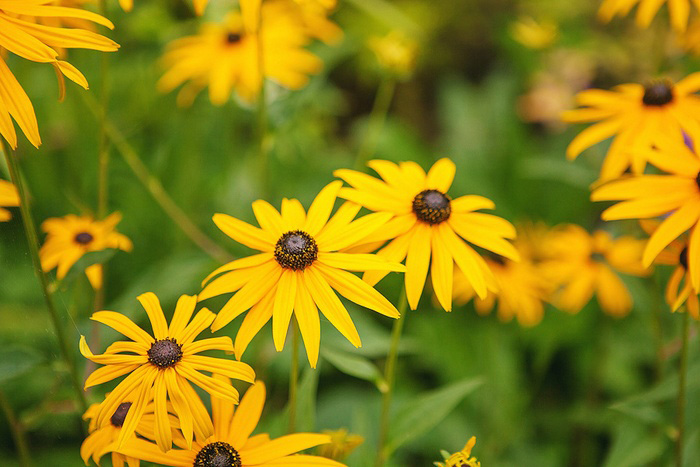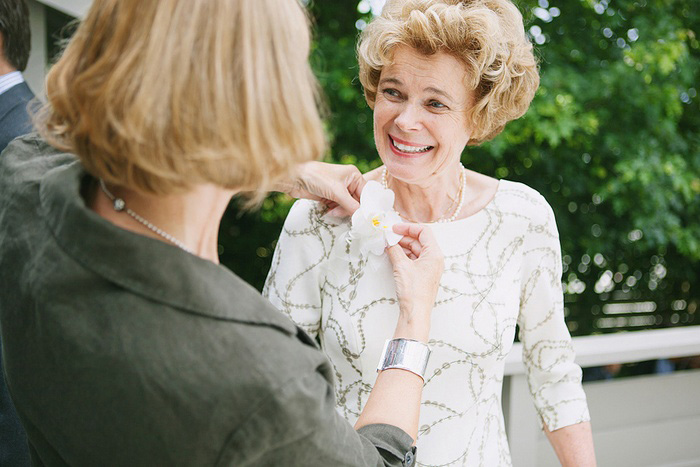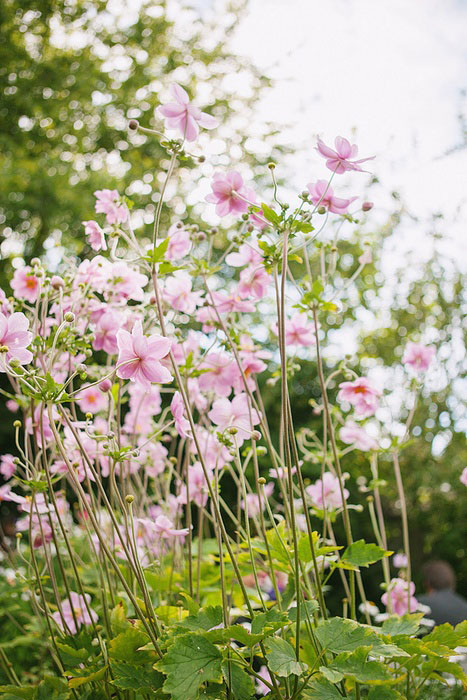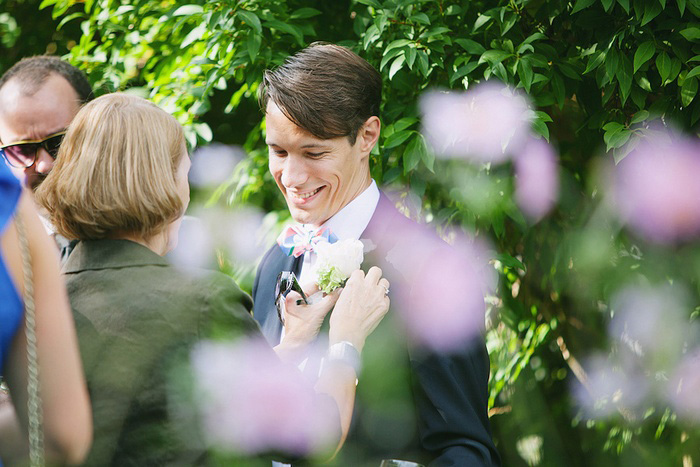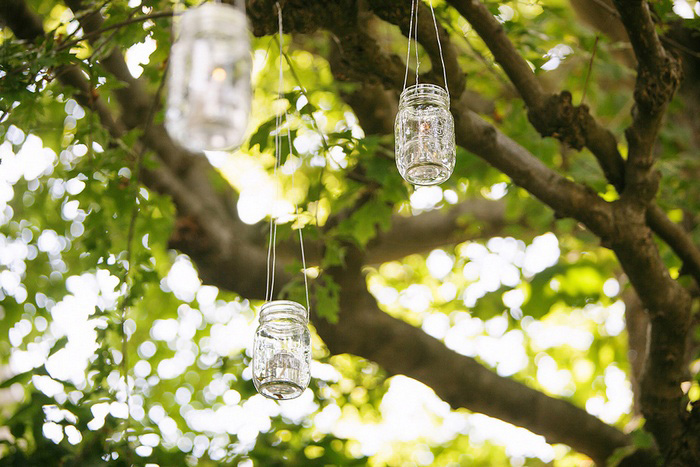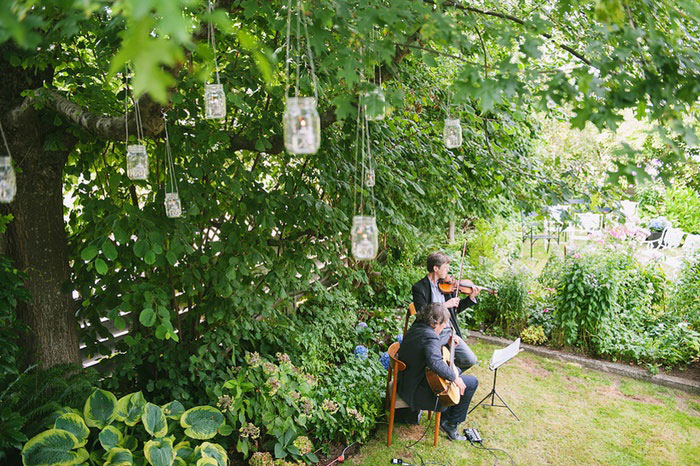 What were the highlights of the ceremony?
Marrying the true love of my life.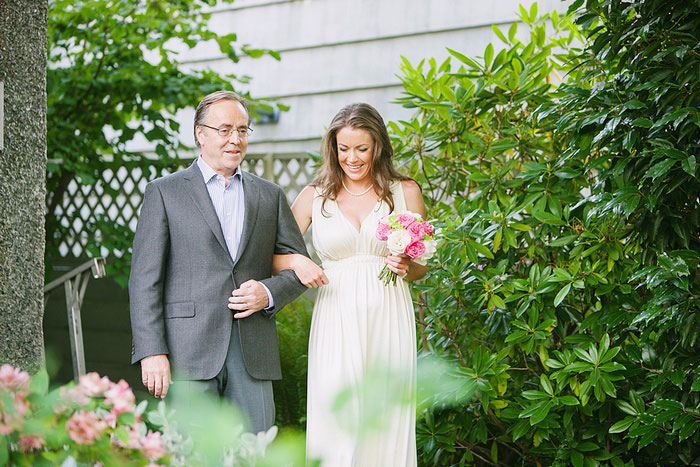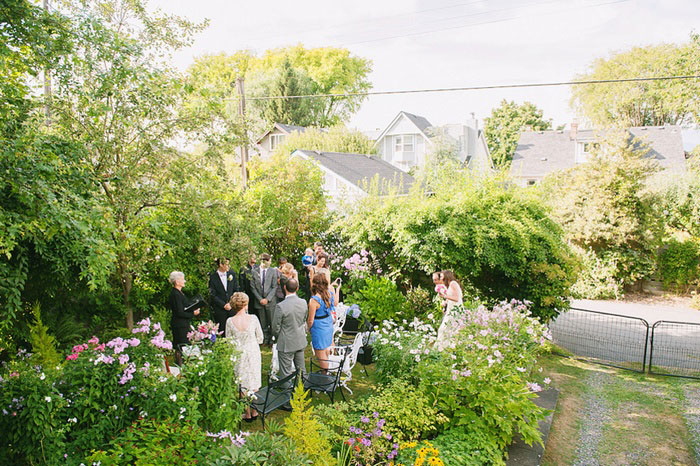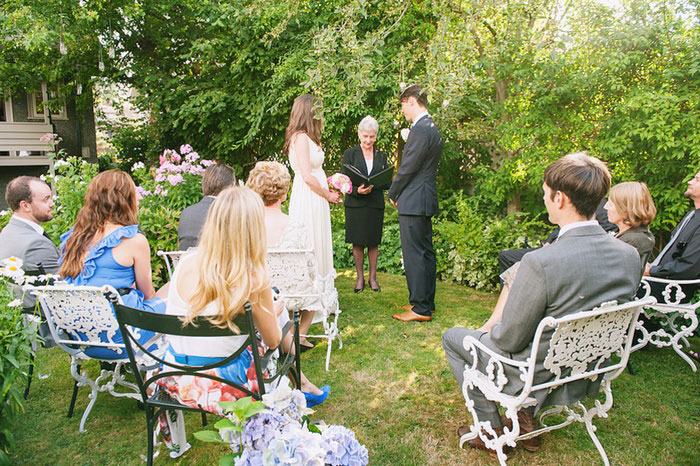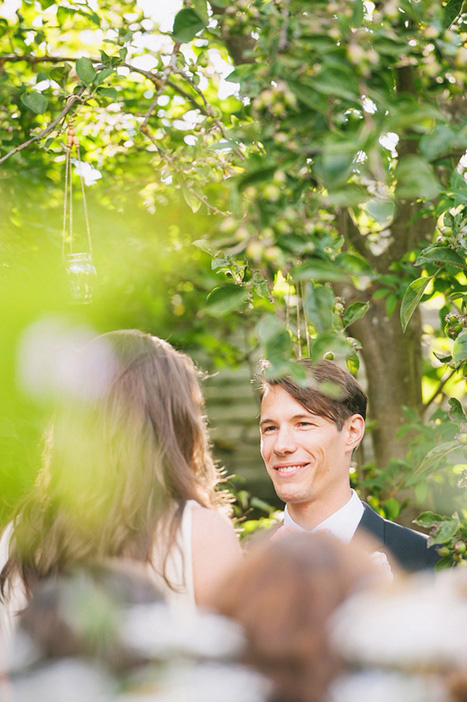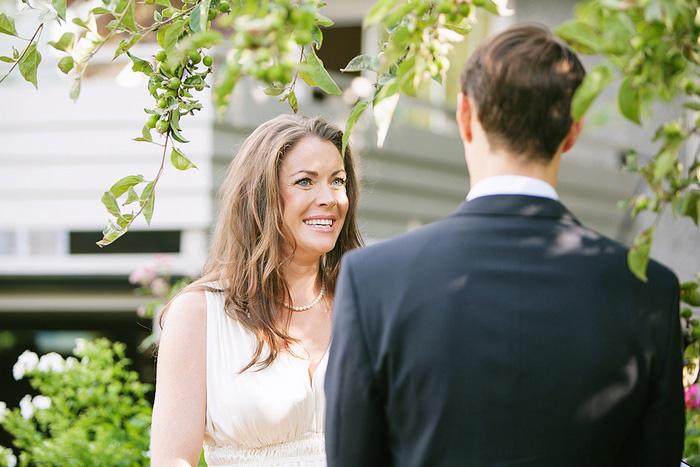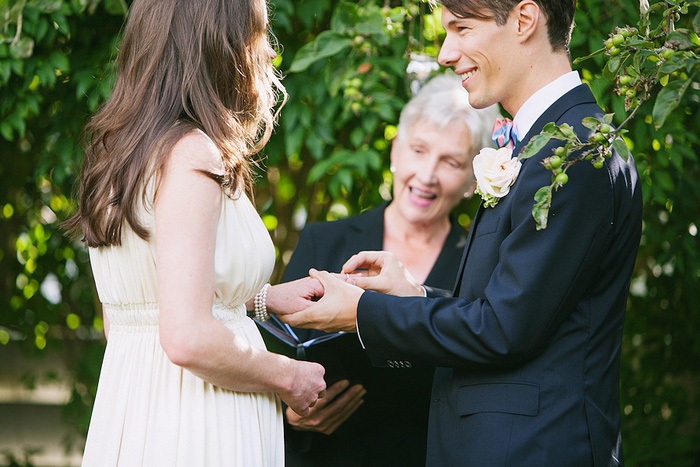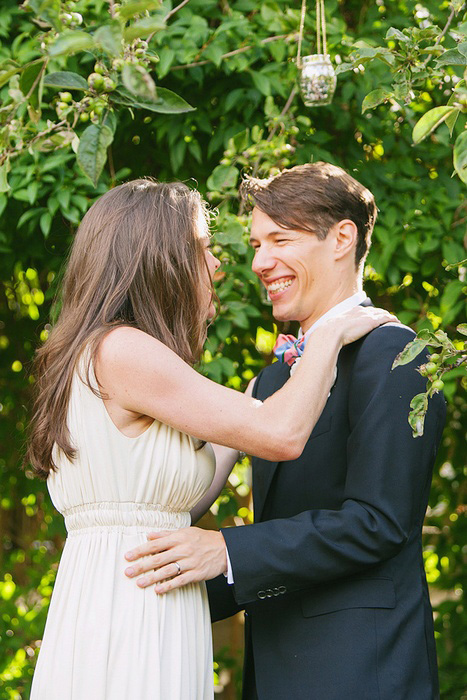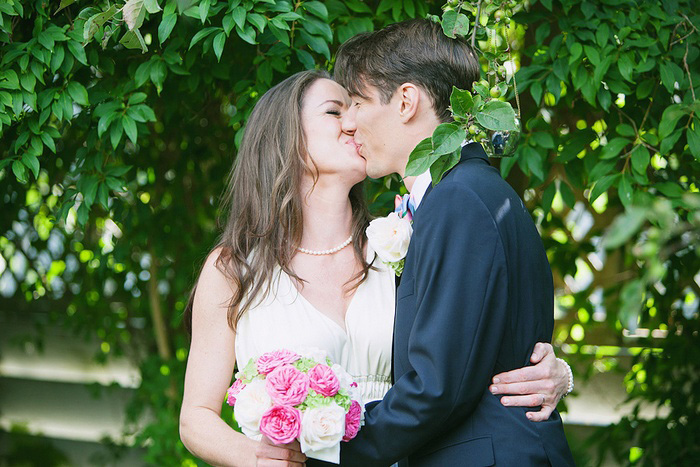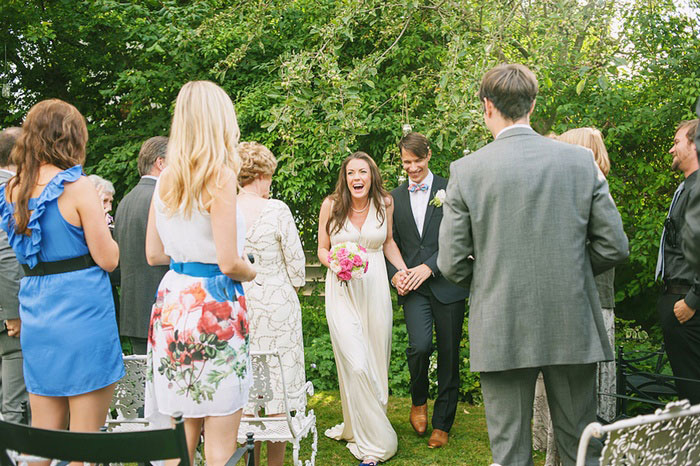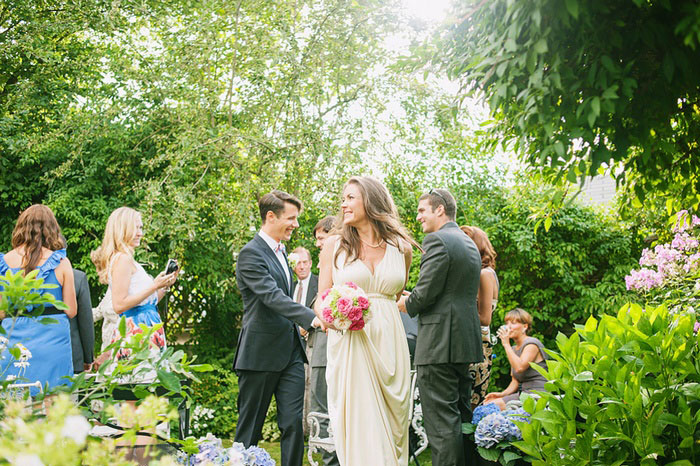 What were the highlights of the reception?
Sitting around a candlelit table, sharing our love with the people who mean the most to us.  Listening to Vandjango live in the backyard and enjoying delicious, amazing cuisine and service from Culinary Capers.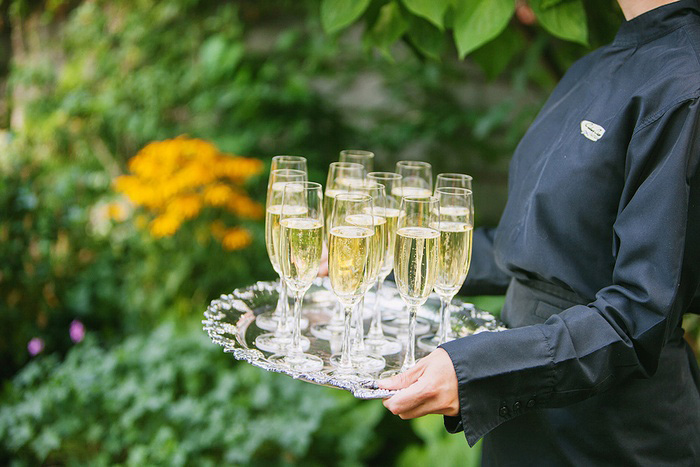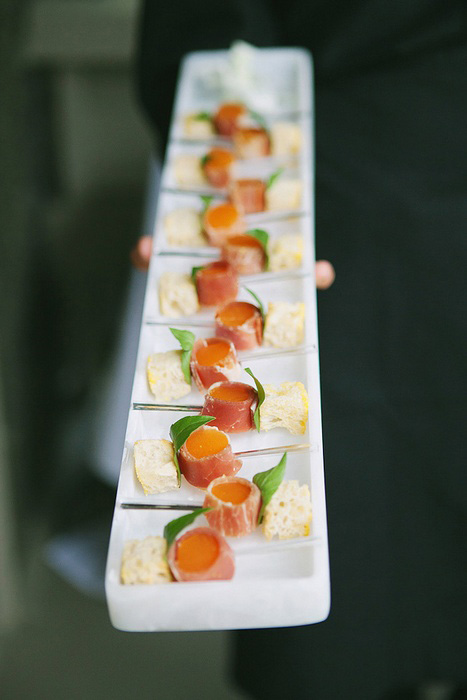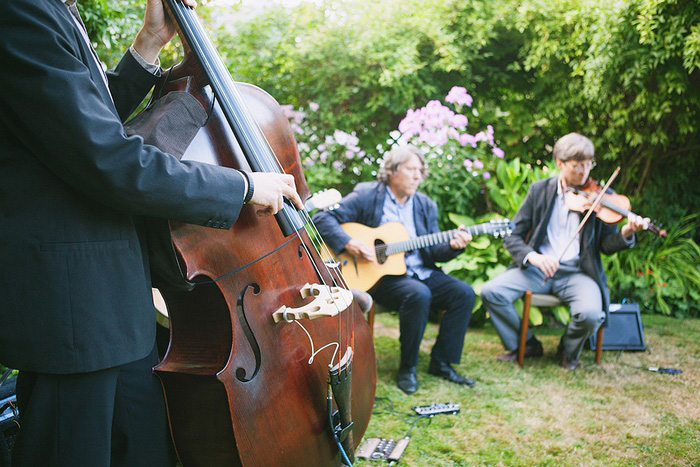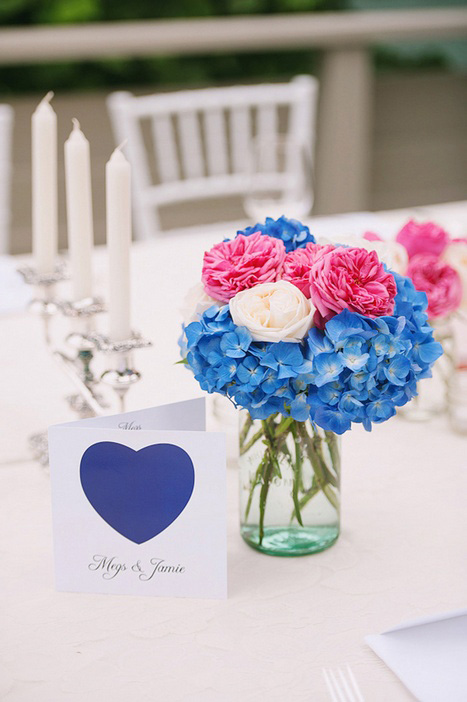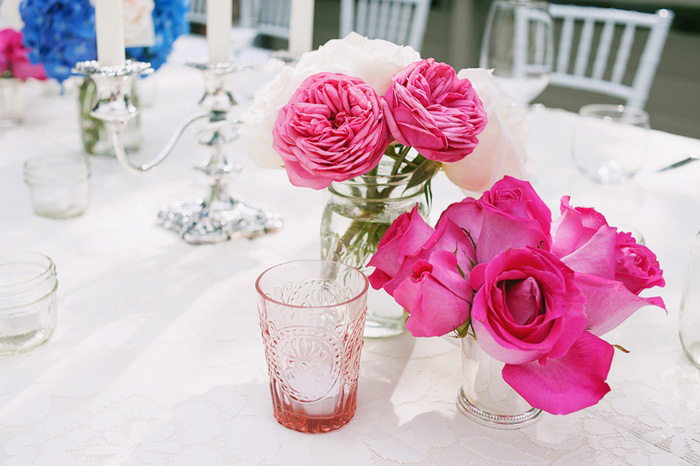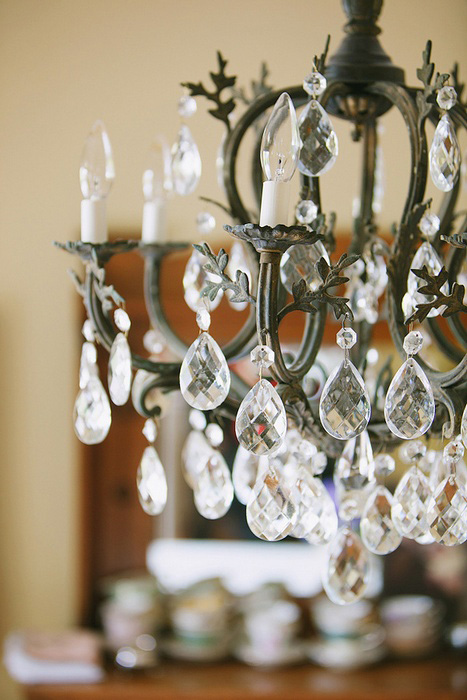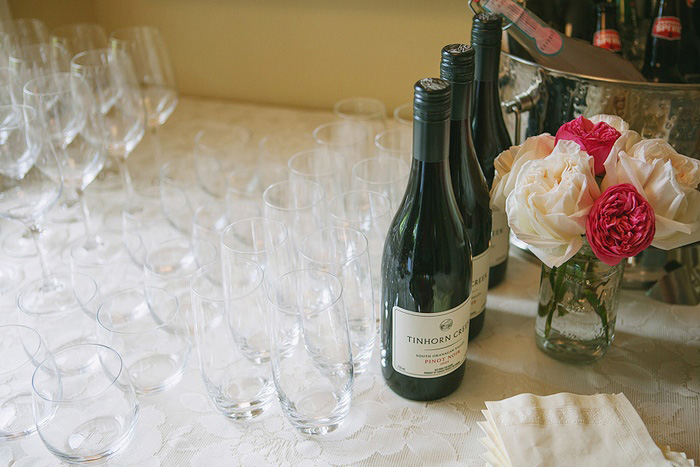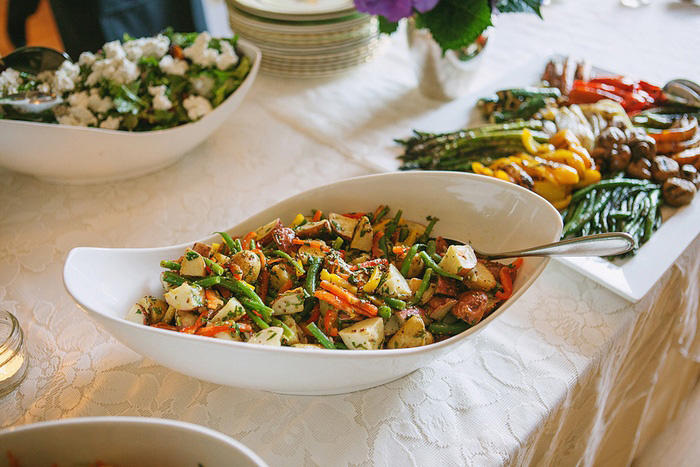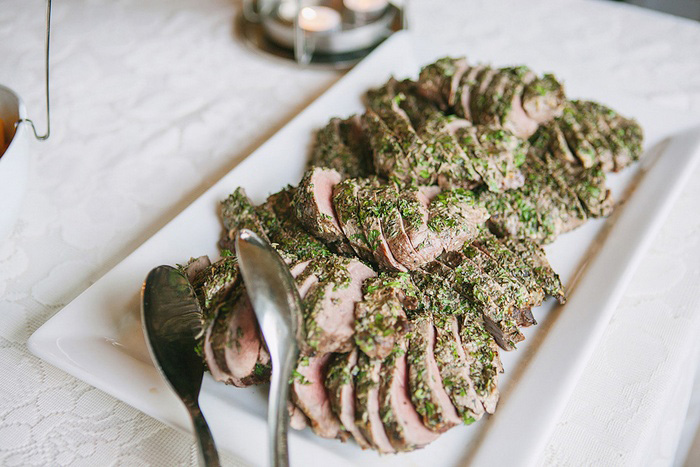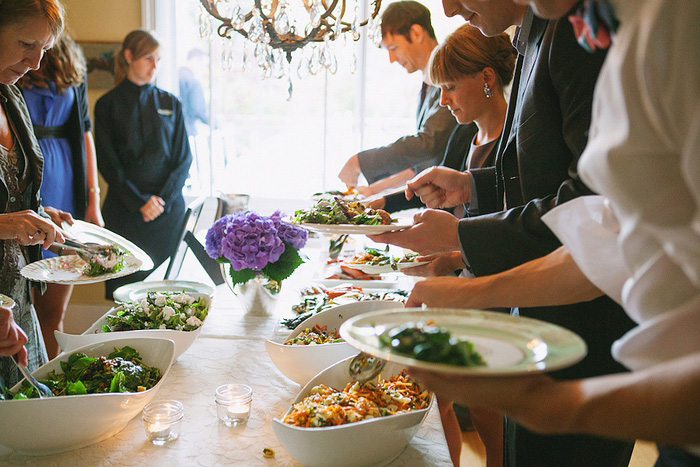 What was the best thing about having an intimate wedding?
Getting to spend time with each and every guest and sharing every moment with them.  The relaxed atmosphere was definitely something that everyone at the wedding (including us) found the most enjoyable – a wedding should be fun, not stressful!  The best thing for me personally was seeing how much my husband enjoyed himself and knowing that the evening was exactly what he wanted.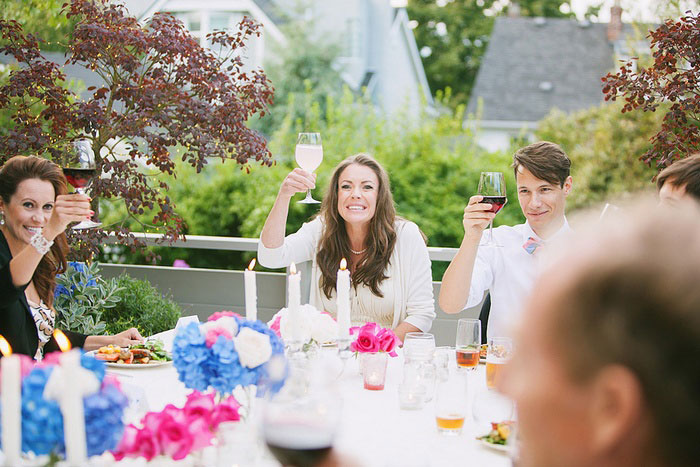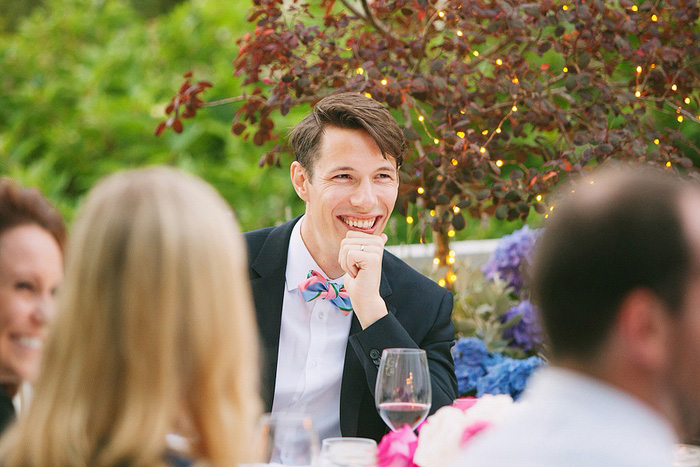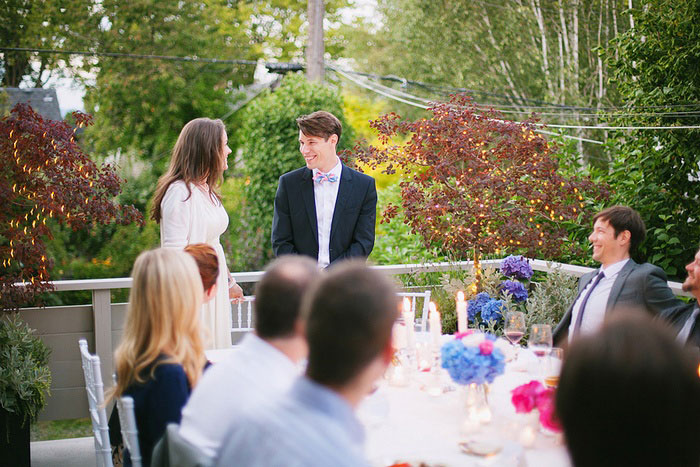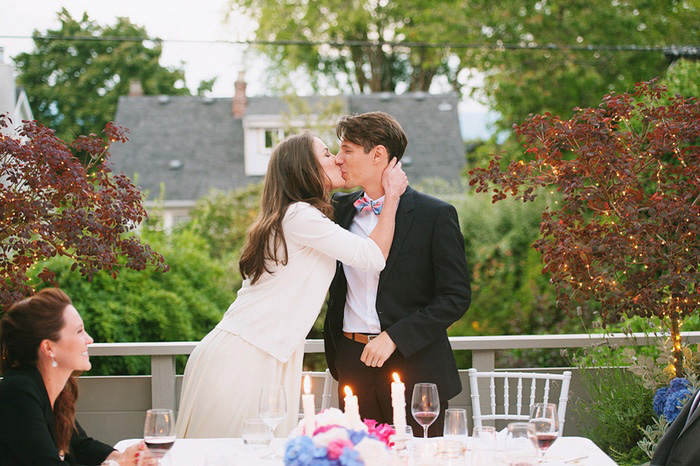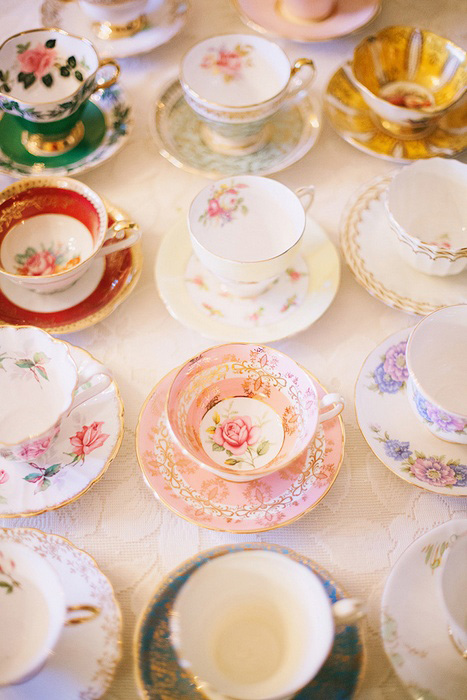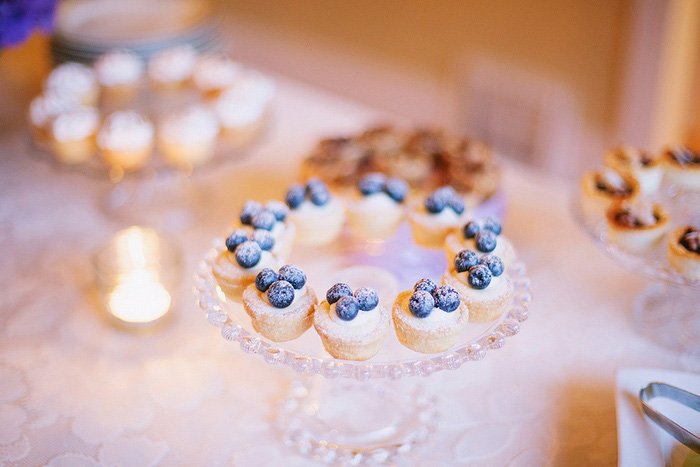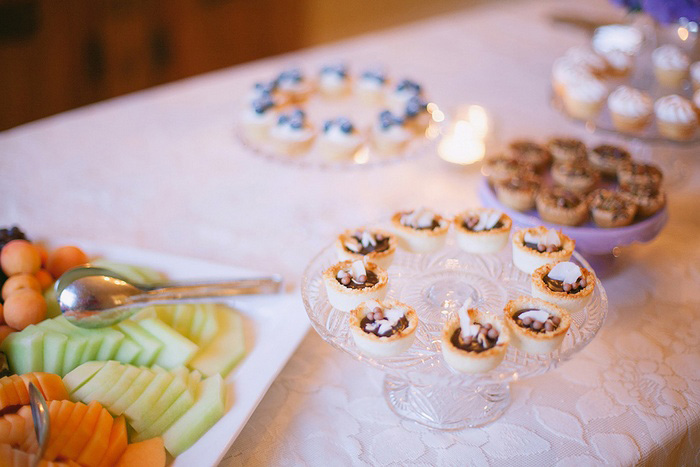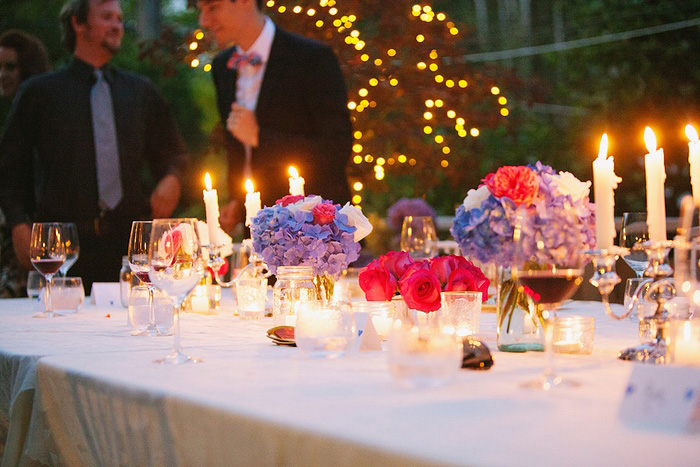 What advice do you have for couples who are considering an intimate wedding?
Go for it, it was the best decision that we made – it was a magical evening.  Be prepared to do a lot of the planning yourself and find a spot that has sentimental value – hopefully your parents are as open to having a wedding at their house as mine were!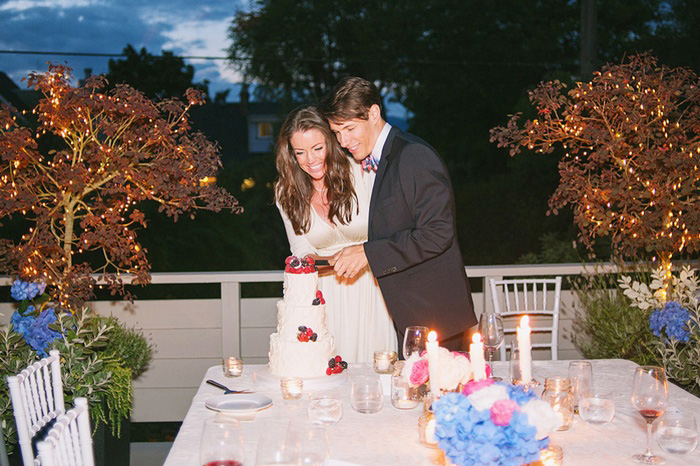 Vendors:
Catering: Culinary Capers & Party Art Design
Flowers: Quince Fine Florals 
Photography: Simply Rose Photography
Music: Vandjango 
Dress: Chloe Angus Design
Makeup: Mika at Mika Does Makeup
Rings: Harlings Jewelers (Paolo Diligenti)