Thea and Jesse went through the entire process of planning a wedding only to realize, when it came time to start putting down deposits, that it really wasn't what they wanted at all. What they did want, was a day that was just about the two of them. They cancelled their plans and opted to elope on the beach instead, celebrating with a private oceanside dinner and a two week honeymoon in Europe. How can you argue with that?
Special thanks to Victoria Greener for sharing their beautiful elopement with us!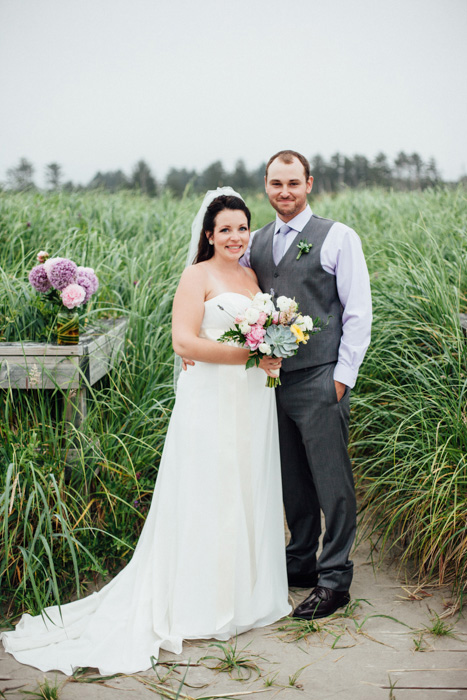 Thea, 23 & Jesse, 23
Warrenton, Oregon
Wedding Date: June 25th, 2014
Number of Guests: 3
Wedding Cost: $1,900
Wedding Ceremony Location: Sunset Beach, Oregon on the sand dunes overlooking the ocean.
Wedding Reception Location: We didn't have a formal reception, but plan to have one in September of 2015 with all our friends and family in Idaho.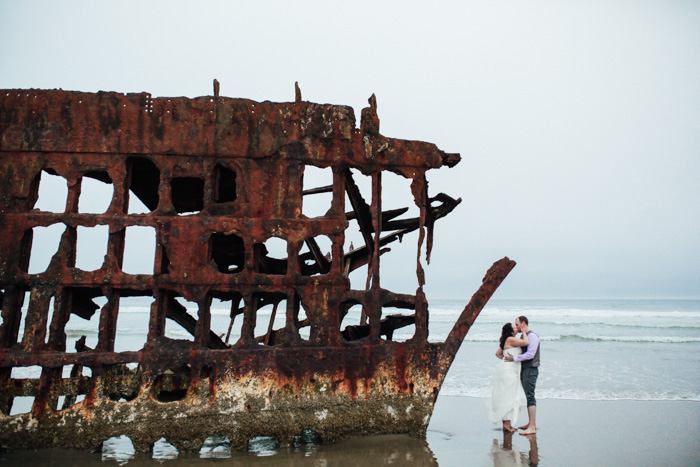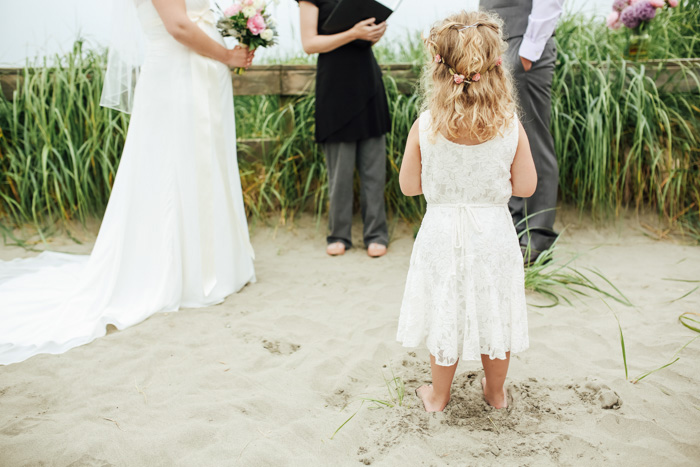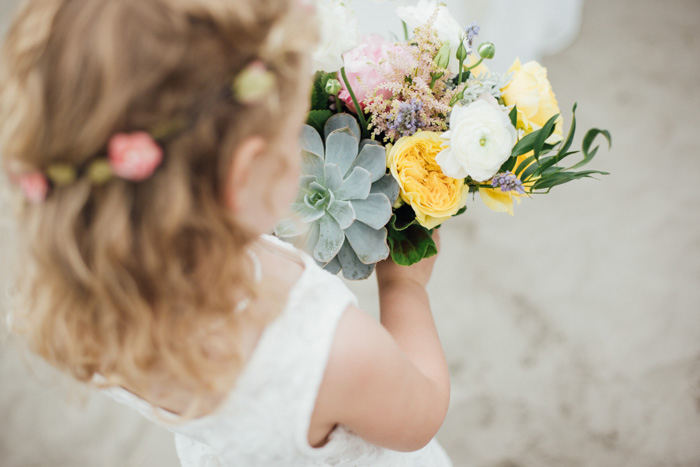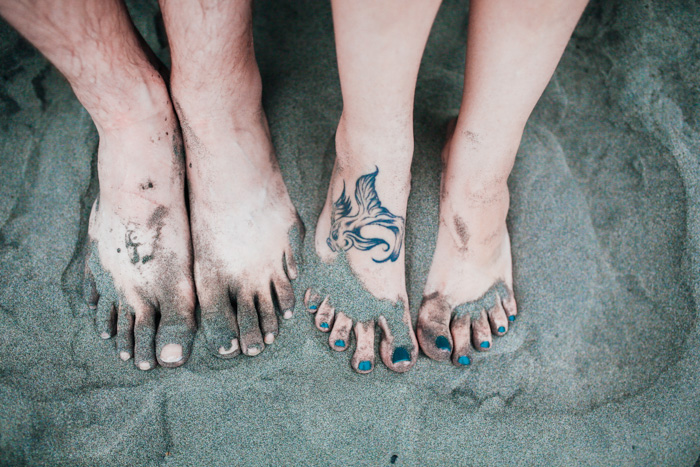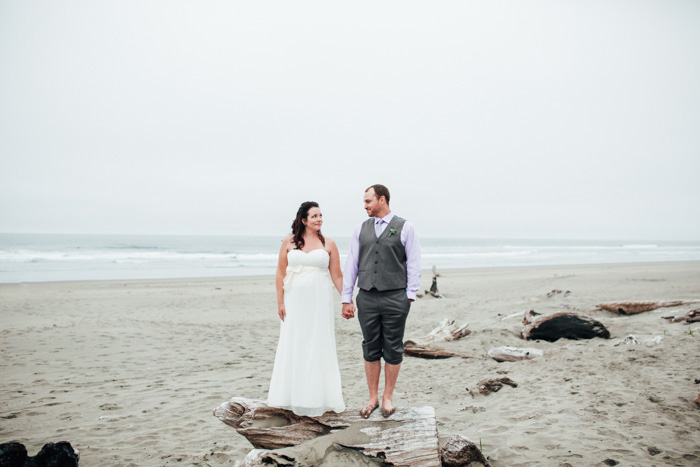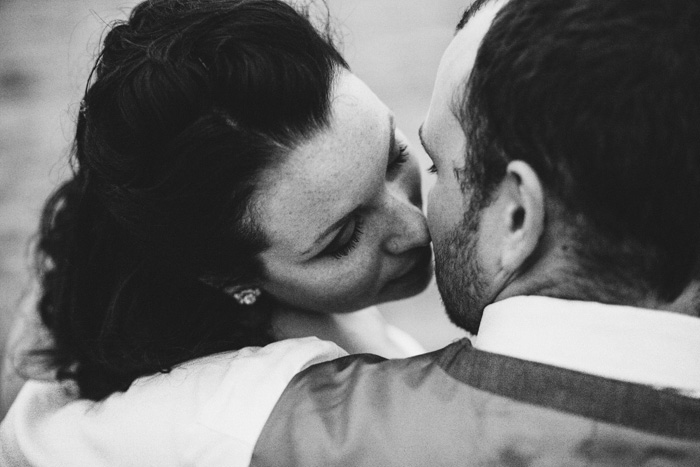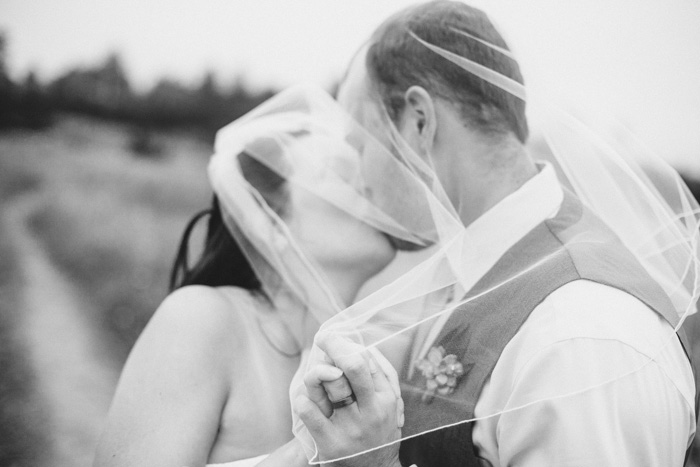 Why did you have an intimate wedding?
We chose an intimate wedding because we wanted something simple and stress free. We wanted the day to be about us, and not about pleasing our families. After planning a very elegant $10,000 wedding, when it came time to book everything and pay our deposits, we just couldn't justify spending that kind of money for something that was not just about us. So we opted to elope and book a two week honeymoon to Europe instead.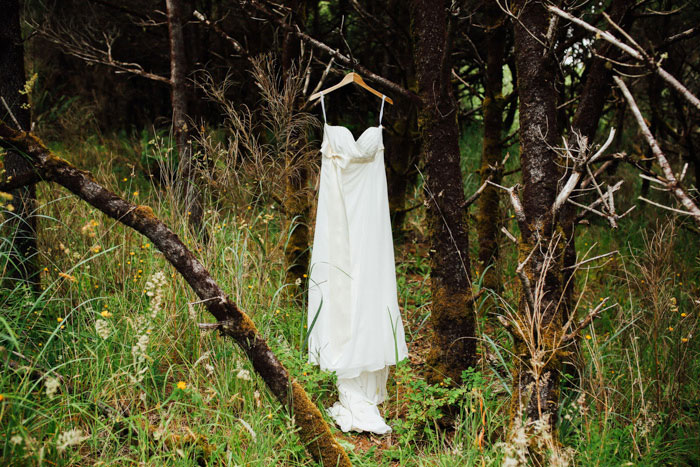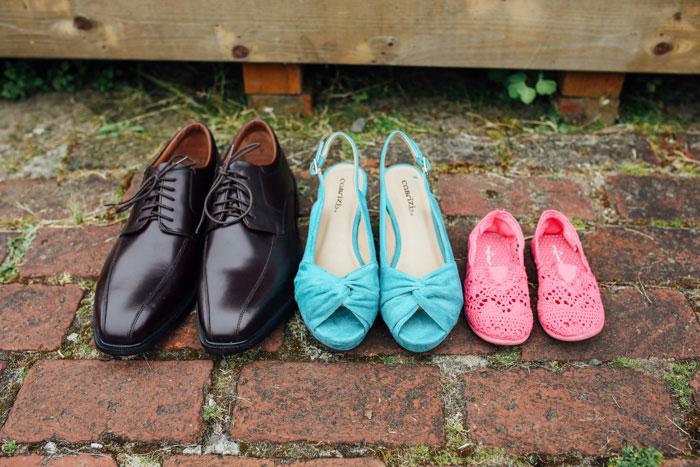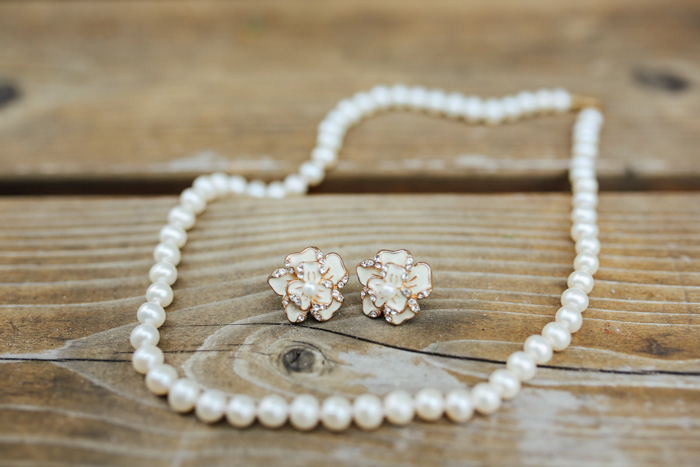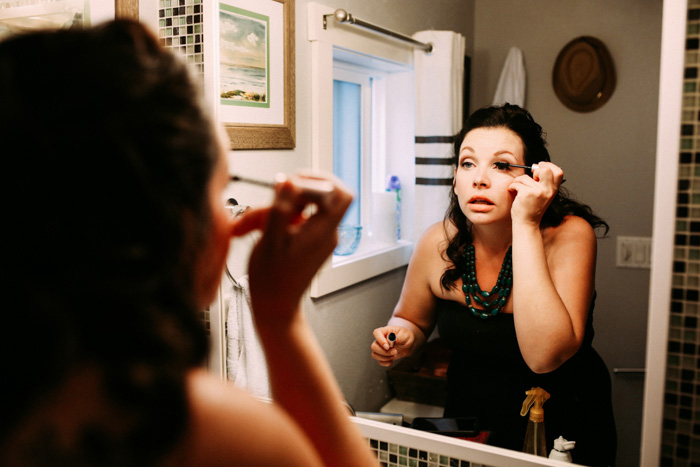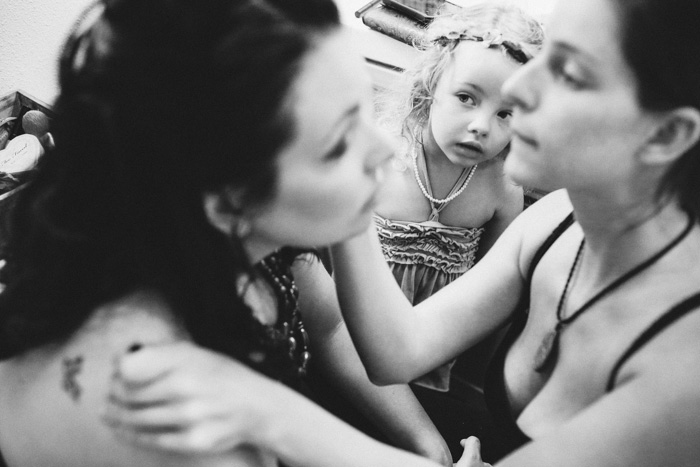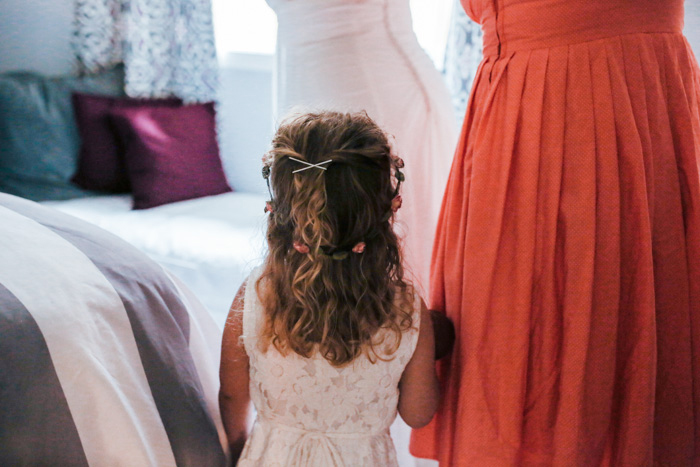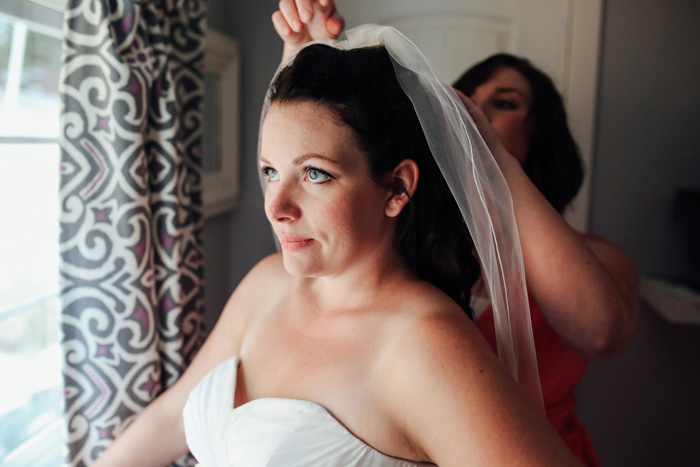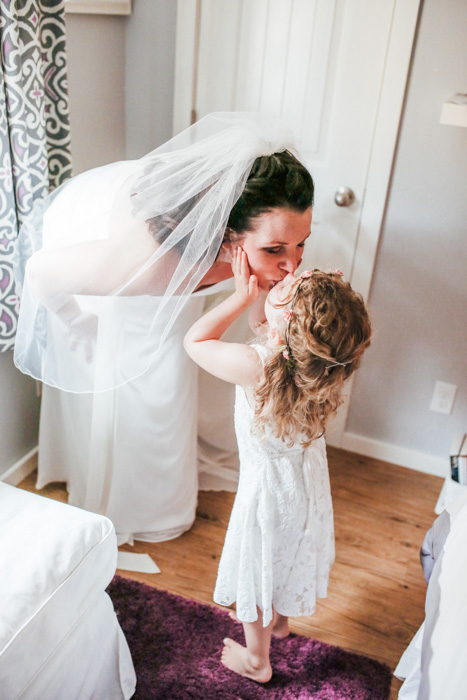 What are some of the challenges that you faced planning an intimate wedding?
Our biggest challenge was how our families were going to react to our decision to elope; as well as who to invite because we needed two witnesses. Also, finding reputable vendors was a stressor. Since this was also a destination wedding, we had to hope that the vendors would really take our ideas and pictures and help our vision come to life when it came to the cake and flowers.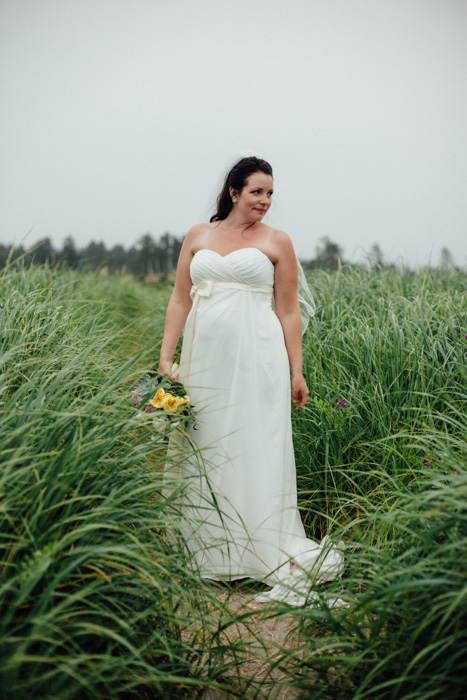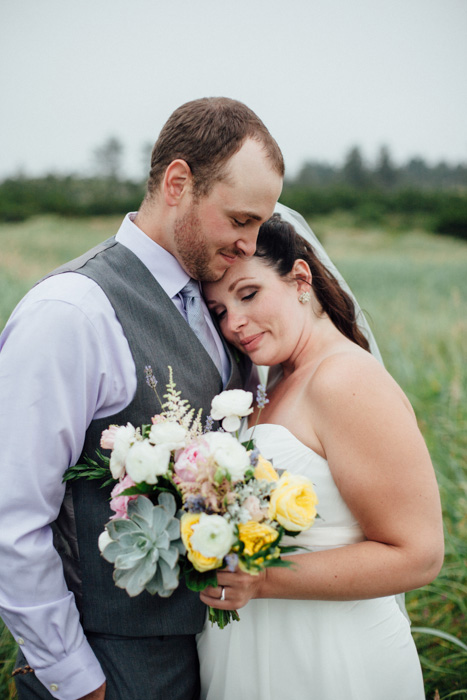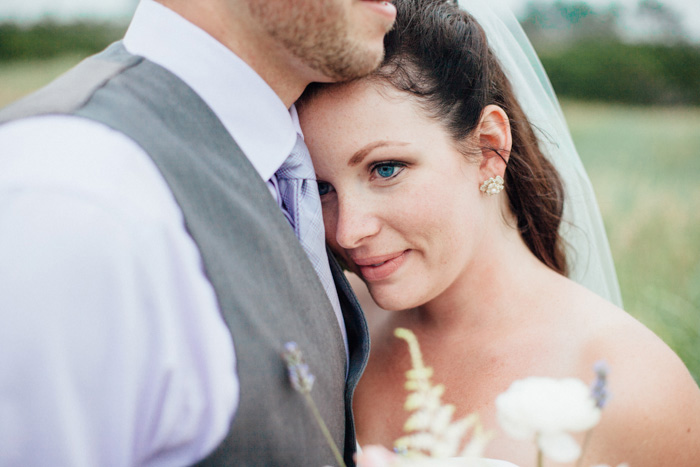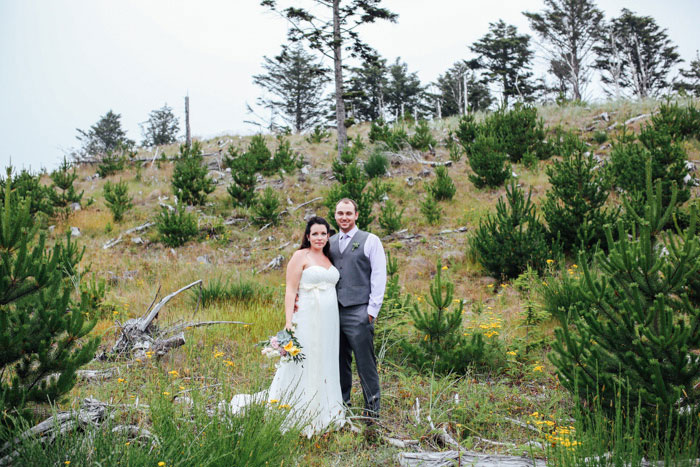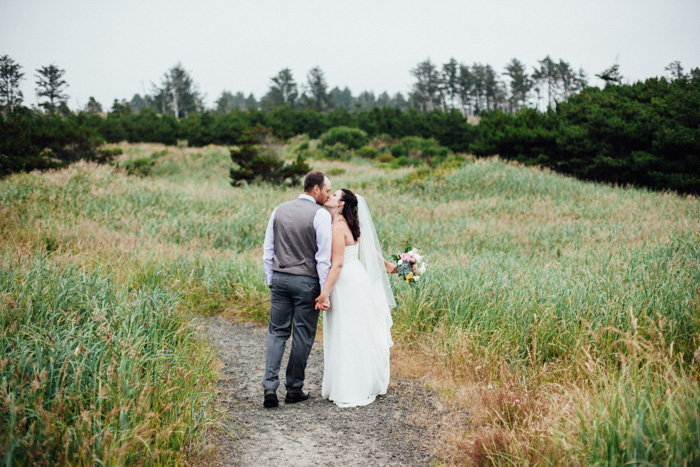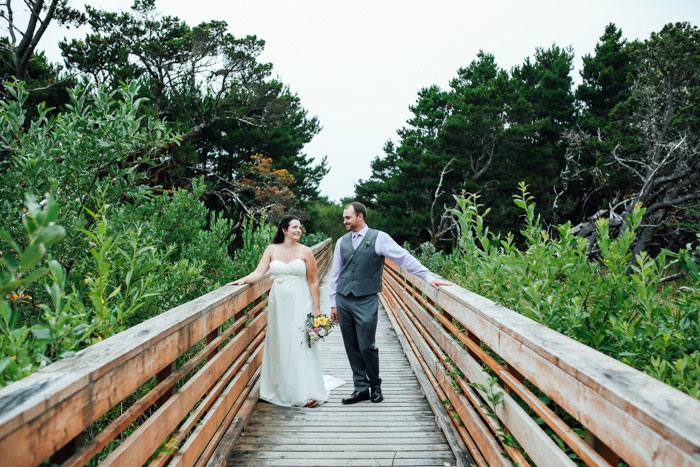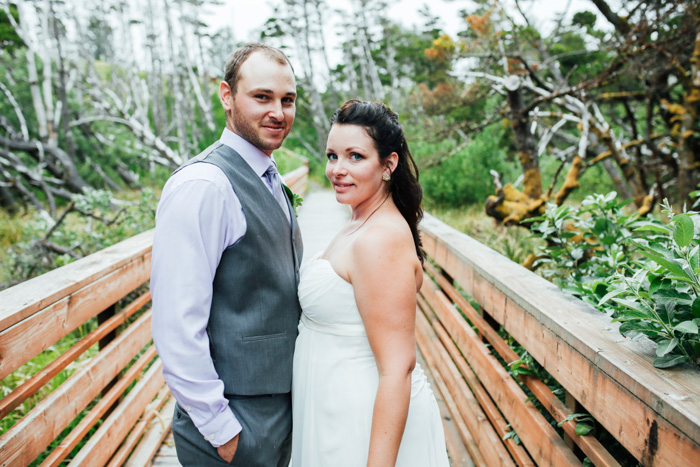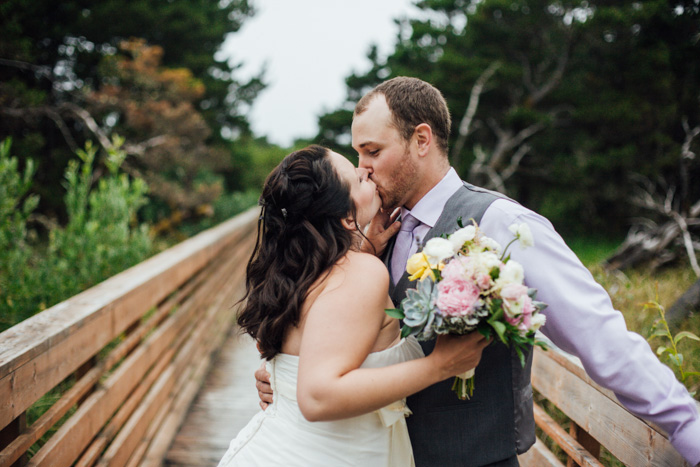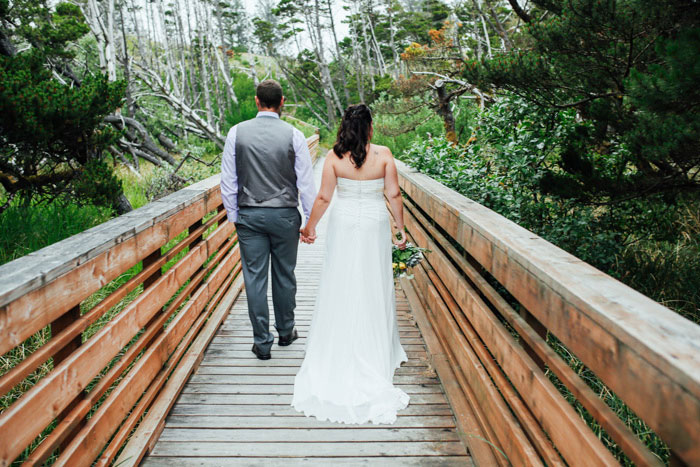 Was it difficult to pare down the guest list?
Yes, this was the hardest part! We had decided all or nothing when it came to who to invite. I slipped the word to a couple friends who demanded they be there so we just let them come, and it turned out to be wonderful. Keeping it from our parents was the hardest part.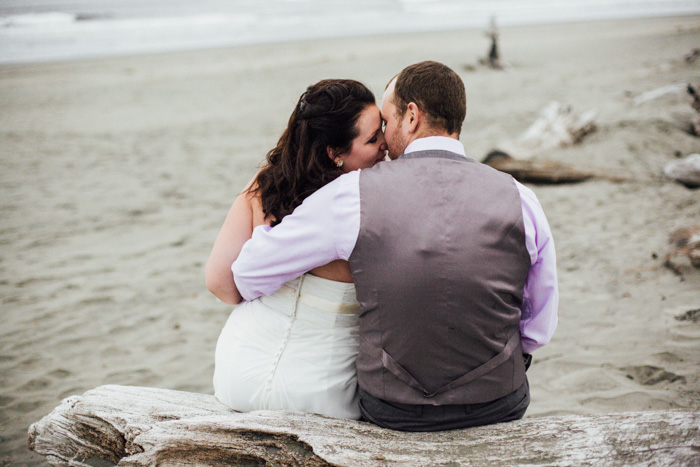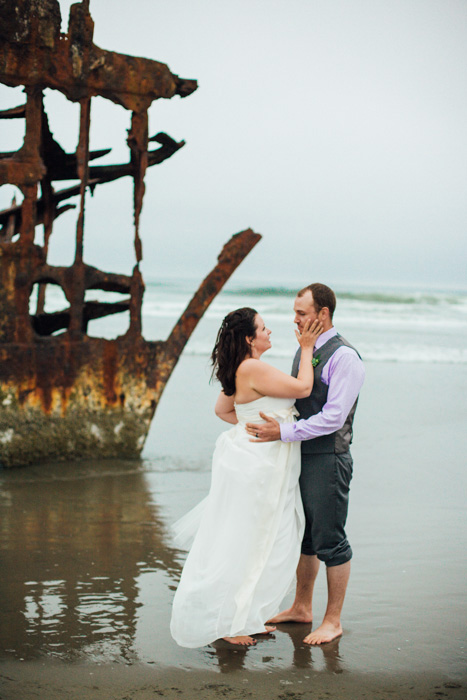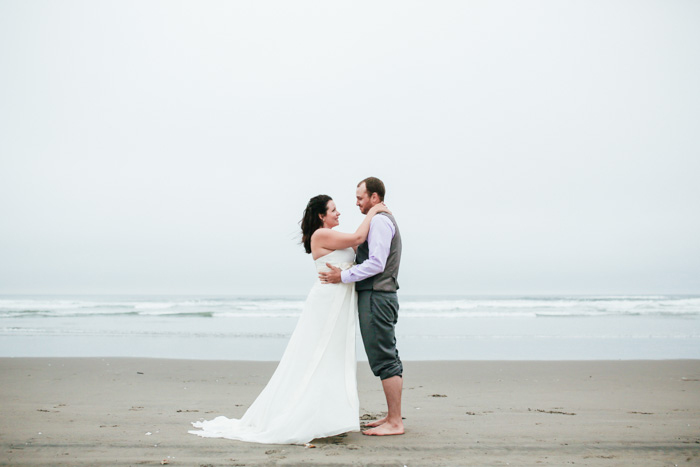 Did you have any 'issues' with the small guest list from friends and family? If so, how did you address them?
Everyone respected our decision to marry the way we did. And we had no negative responses. We told everyone with cute elopement announcements/save-the-dates. I think because we made our friends and family feel included by letting them know we still planned to celebrate, they were more welcoming of our decision.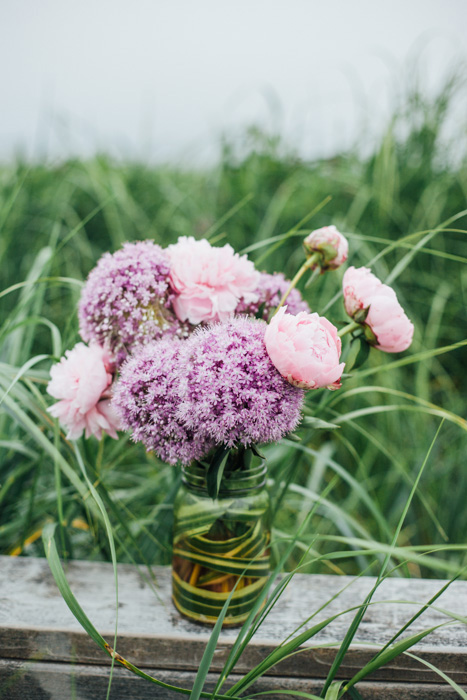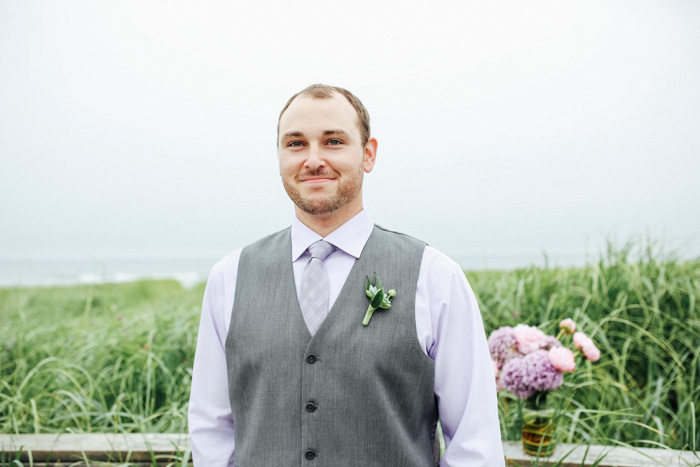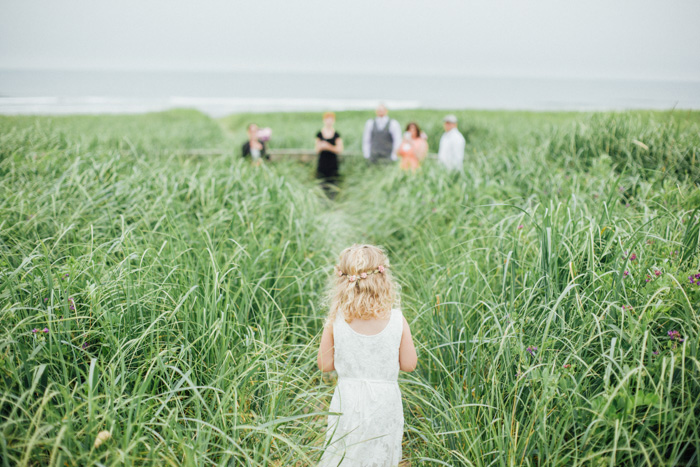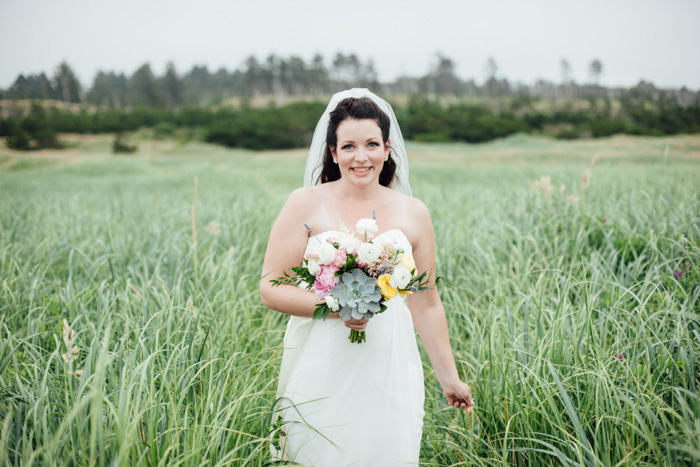 What were the highlights of the ceremony?
It was beautiful, and we were not stressed at all! Everything was so simple and sweet and went according to plan. Jesse's vows were super special and made everyone cry. Everything felt so in the moment and there were no distractions. Everything was beautiful and exactly as I had dreamed.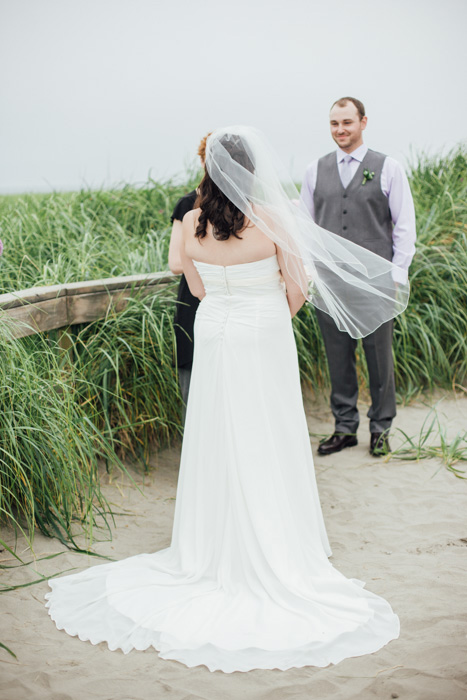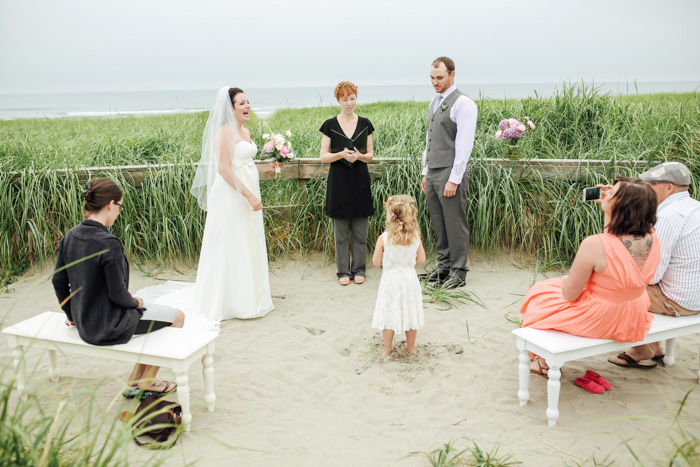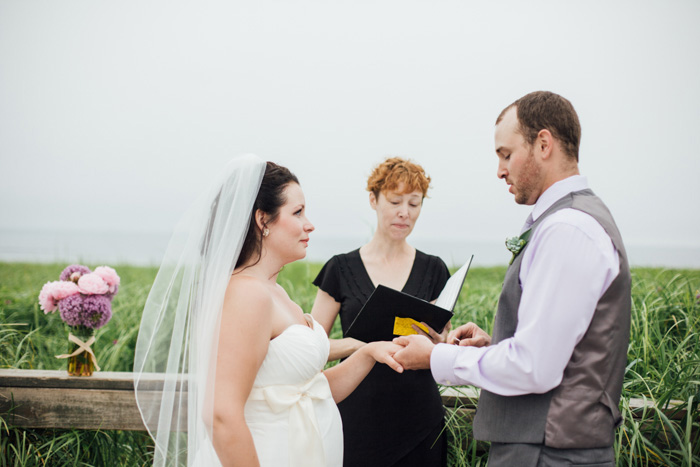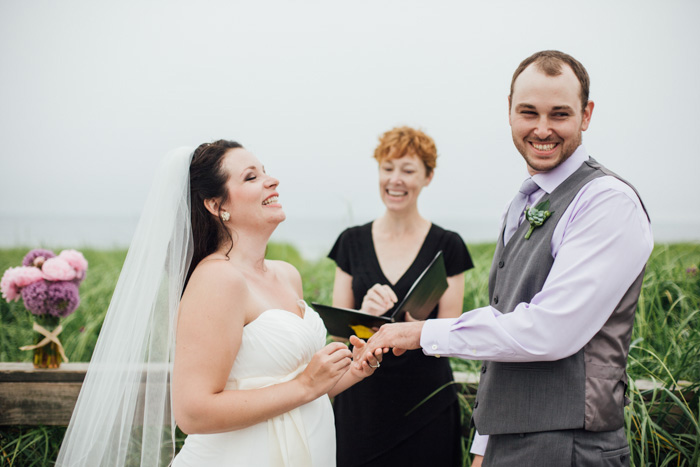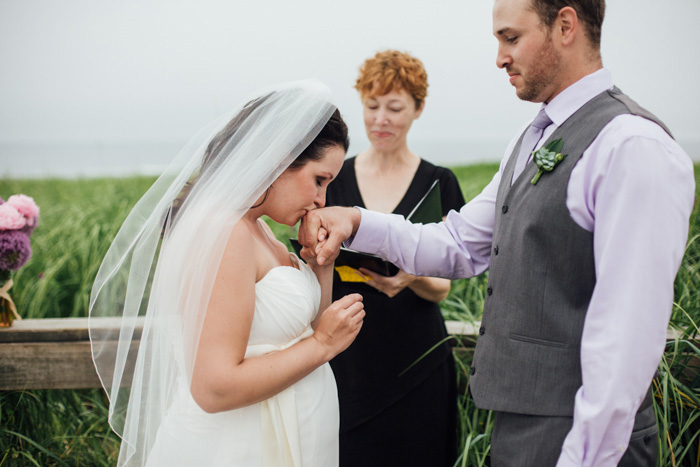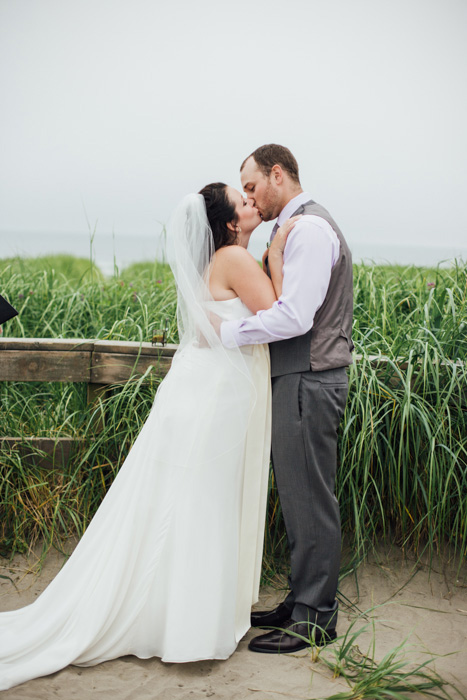 What were the highlights of the reception?
For our informal reception, we had dinner at a sweet oceanside restaurant called the Bridge Water Bistro, and they kept the doors open after hours for us. We sat at a table right by the fireplace next to a wall of windows looking out to all the ships coming into port. That alone time after the big day had come and gone was so special. Jesse and I really got to enjoy each other's company and really take in what a beautiful day we just had. This meant the most to us.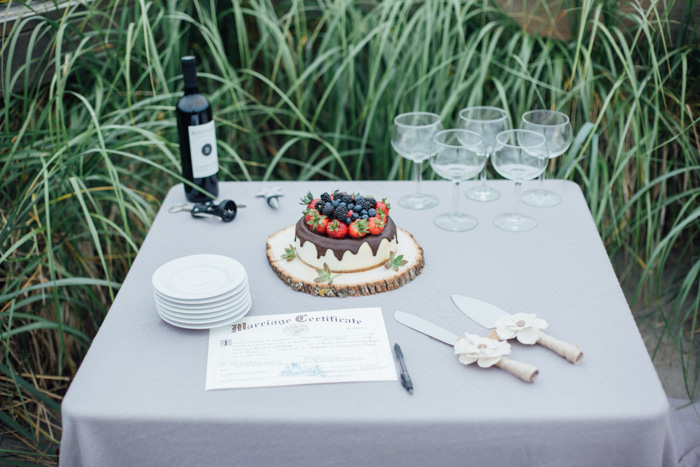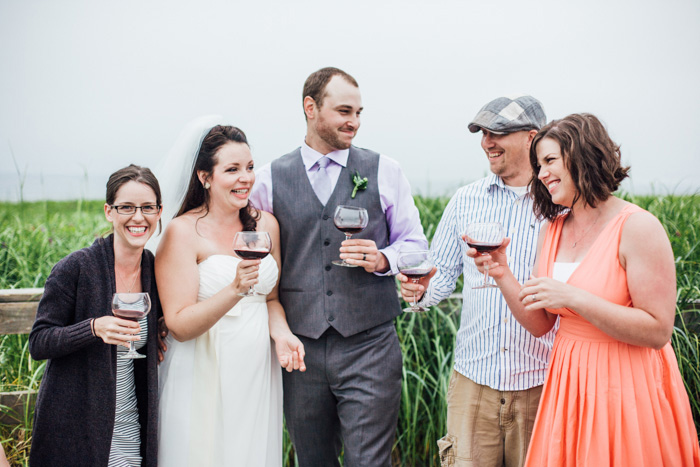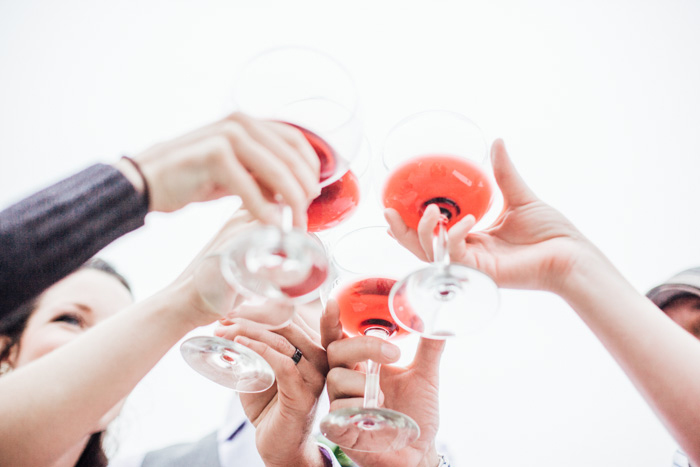 What was the best thing about having an intimate wedding?
The whole day from start to finish was about us. We got to really focus on each other and the fact that it was our wedding day. Rather than running around trying to tie up finishing touches and please our families, we got to soak up every planned detail for ourselves.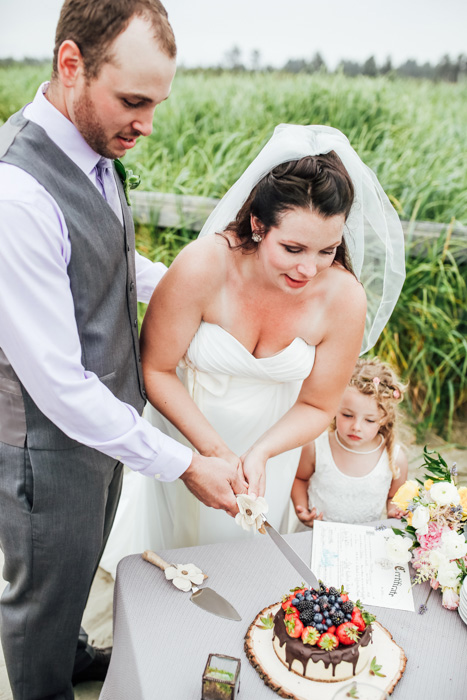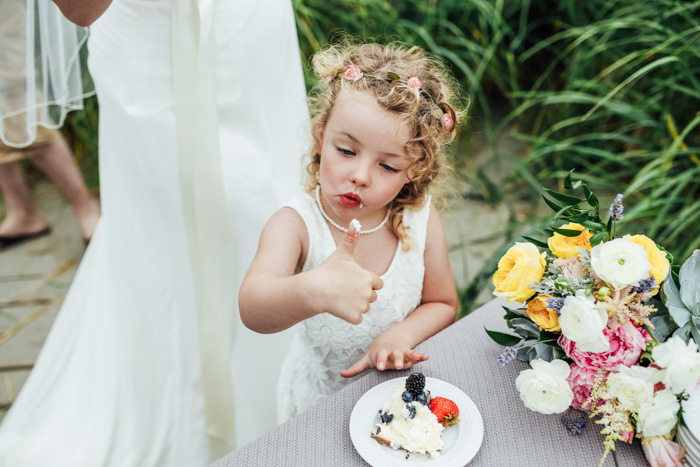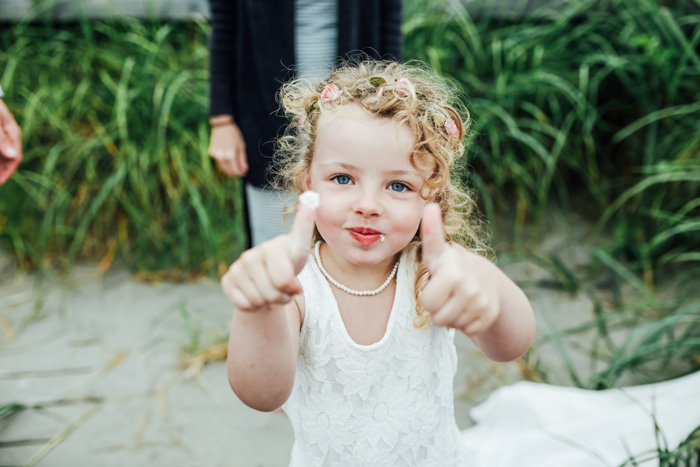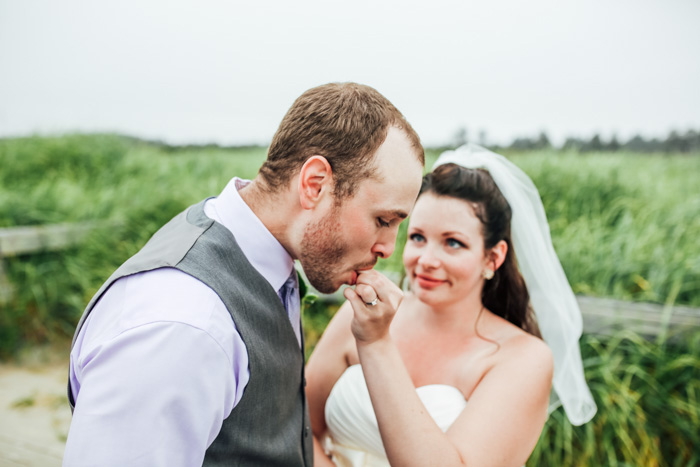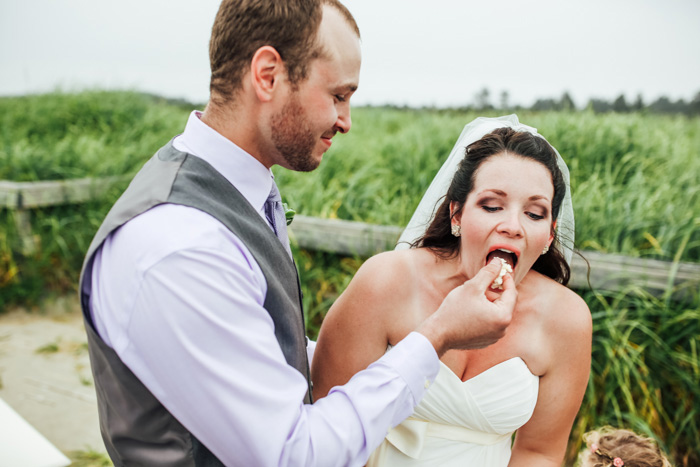 What advice do you have for couples who are considering an intimate wedding?
Really think about what aspects of your special day are important to you. Do not make your decision based on family and friends, and remember that this moment is about the two of you. Lastly, do not forget the photographer or videographer when choosing an intimate wedding because these are the pieces of your special day you will want to remember and share with family and friends.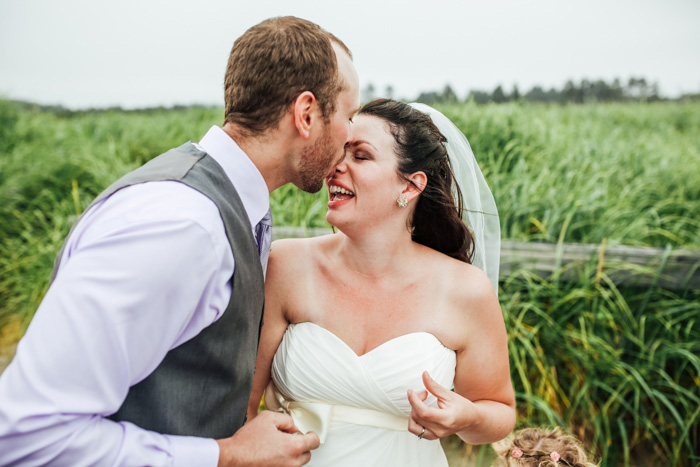 Vendors:
Flowers: Mimi's Flowers
Photography: Victoria Greener Photography
Officiant: A Ceremony to Remember