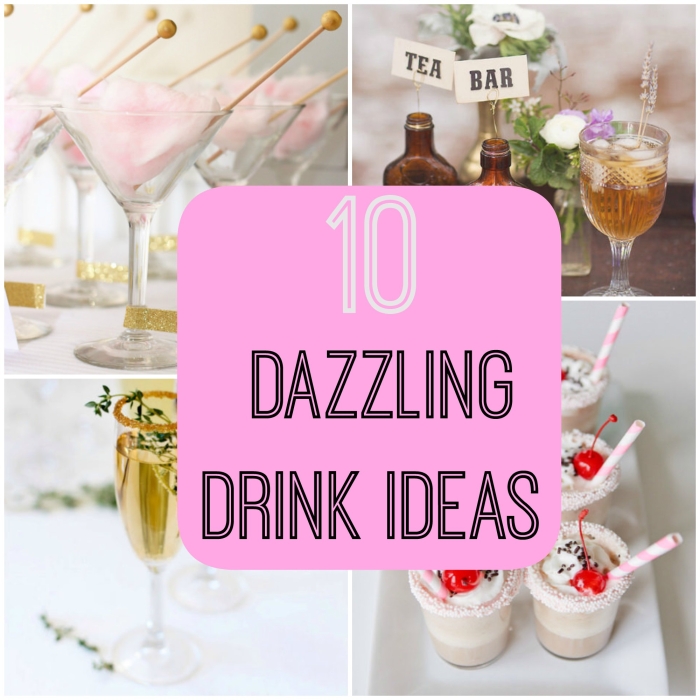 Drinks are an exciting element to think about when planning your wedding menu. There are many ways that you can use beverages to add to the overall theme and mood of your wedding. Having a signature drink is a great personal touch and they can come in many different forms; so we've rounded up 10 of our favorites to inspire you!
1. Fragrant Tea
An iced-tea bar with fragrant flavors will really elevate your non-alcoholic drink options. Lavender, chai and floral flavors are delicious and unique enough to wow your guests.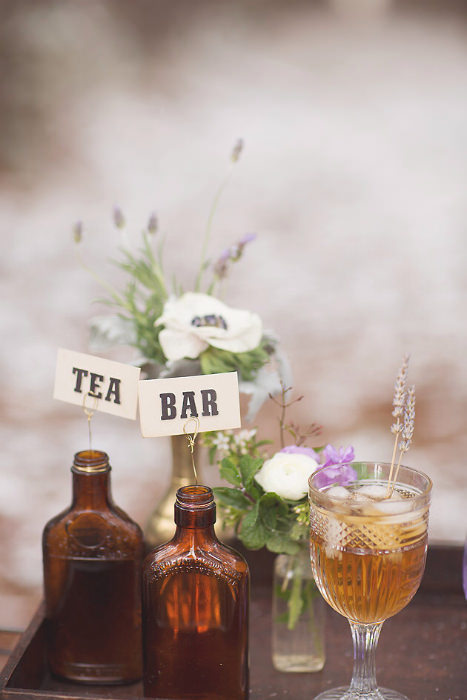 2. Matching Straws
Striped straws can highlight your wedding colors, but we love when they complement the drink. A black and white straw looks wonderful with a blackberry cocktail.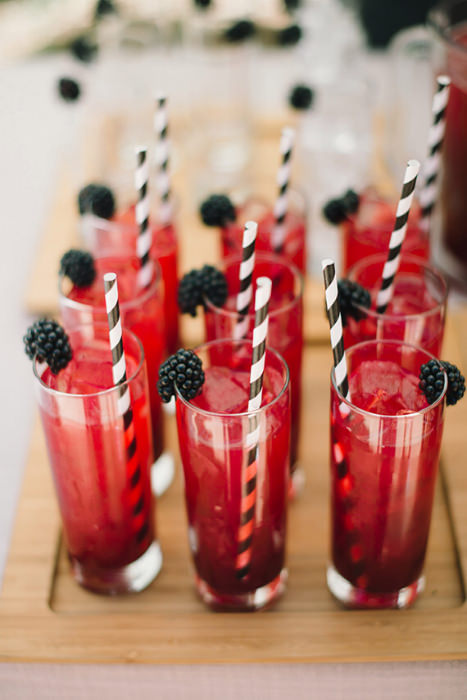 3. Ready To Drink
Pre-mix pink lemonade or refreshing flavored water in mason jars. You can then fill a silver bin with ice and the jars for a pretty signature drink that's ready for your guests to grab. Bonus points for decorating the jars with flowers.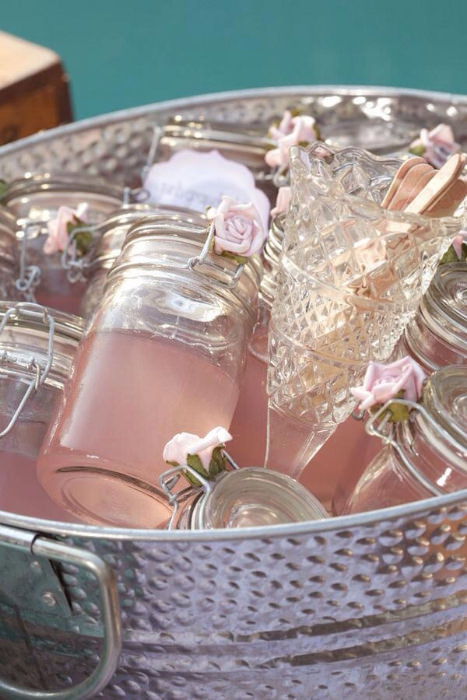 4. Vintage Soda
For a rustic backyard reception, guests can help themselves to soda in vintage bottles. Line up some crates or a wheelbarrow filled with ice for an easy and nostalgic drink option.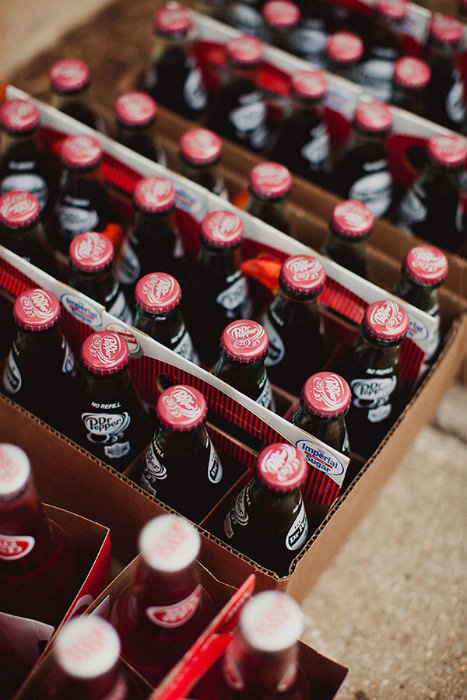 5. Cotton Candy Cocktail
Who would have thought that cotton candy could be so stylish? Fill martini glasses with pink cotton candy in advance then pour champagne or sparkling wine over it when your guests arrive. It's a fab idea that adds a sugary hit to your drink and adds to your decor.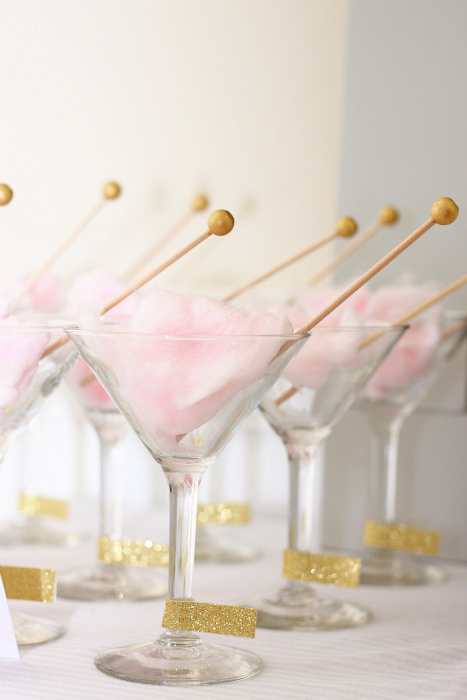 6. Serving Elegance
Bring back some old-fashioned elegance by having your signature drink served on glass platters. The serving tray and layout of your drinks are a great way to reflect your theme.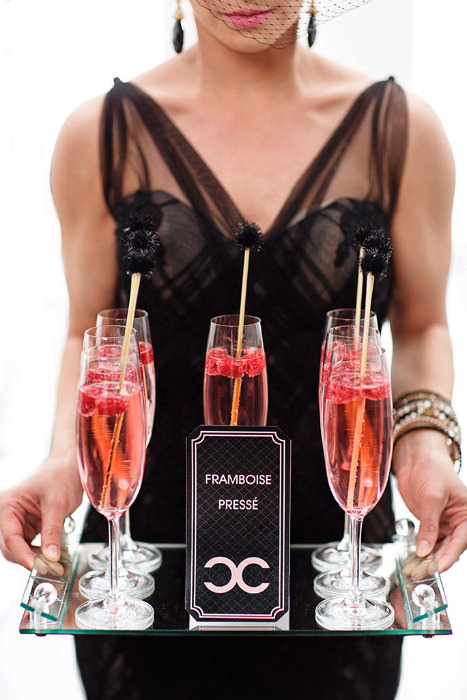 7. Floral Ice-Cubes 
Talk about attention to detail! Amaze your guests with beautiful edible flower ice-cubes that will make any beverage stand out. This is also a great DIY project for a really intimate gathering.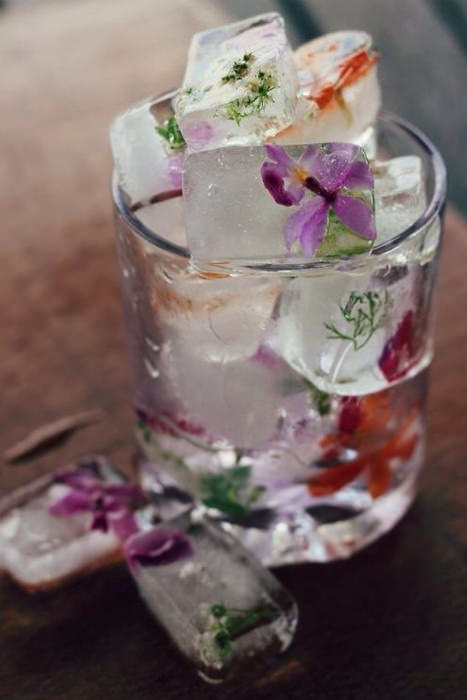 8. Glitter Rimmed Glasses 
Oh, sparkles. We definitely think that glitter has a place in just about everything. Rimming sugar comes in a variety of colors and flavors for you to dip your glasses in.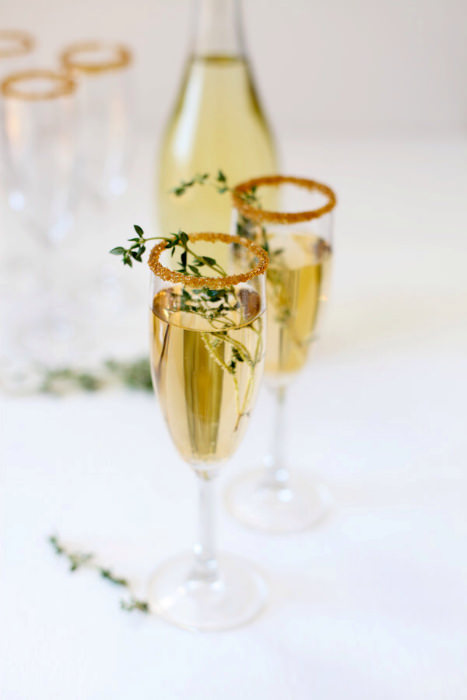 9. Personalized Stirrers
These adorable stirrers can give a personal touch to your beverages and turn a non-alcoholic cocktail into something special.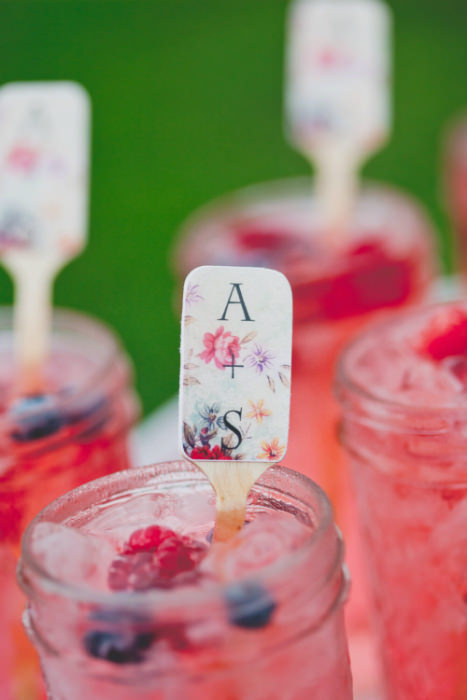 10. Miniature Floats
The main reason for the invention of root beer must have been to pair it with vanilla ice-cream. Mini root beer floats topped with whipped cream and a cherry are an unexpected treat to serve your guests. This is also a great signature drink alternative if you have children at your wedding.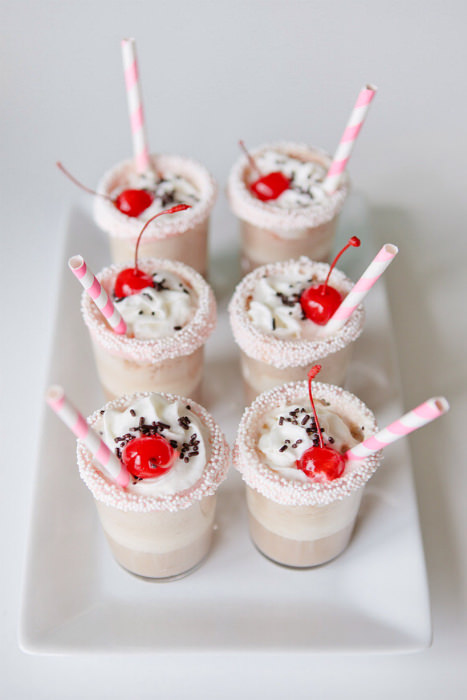 Photo one: jennycrugerphotography.com; Photo two: 100layercake.com; Photo  three: pinterest.com; Photo four: shaunmenary.com; Photo five: mirabellecreations.com; Photo six: rachelaclingen.com; Photo seven: pinterest.com; Photo eight: etsy.com; Photo nine: etsy.com; Photo ten: canarygrey.com