Accessories are those powerful little helpers that can make or break an outfit. When your wedding dress is crying out for something extra, an accessory or two can create a new look. Headpieces, veils or bold jewelry are the go-to pieces to achieve this.  Belts are often overlooked but might be just the thing to add a sartorial edge to your dress. Go beyond a simple sash and venture into a world of crystals, embellishments and lace details. Belts can be a subtle addition to emphasize your waist and more ornate styles will transform a minimal dress.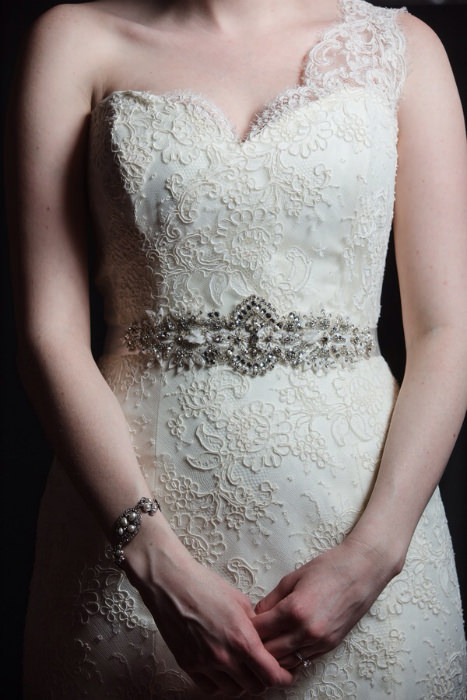 On the bolder end of the bridal belt spectrum are embellishments and ornate crystal designs. Wider styles nip in the waist and will work seamlessly if you opt for a design that complements the silhouette of your dress. A strip of crystals on a ribbon backing will give a delicate and feminine touch of glamor.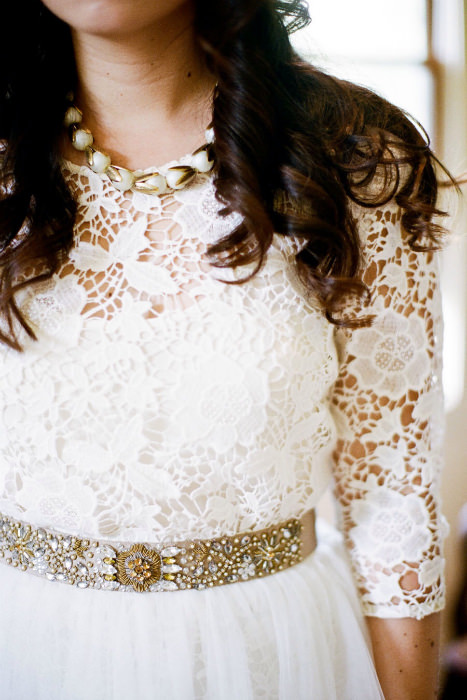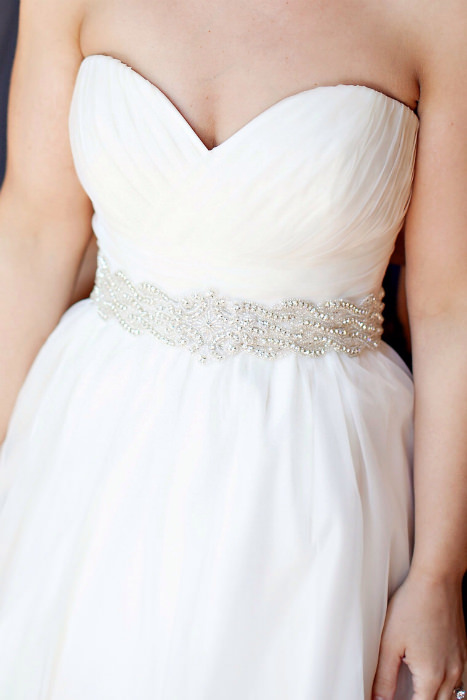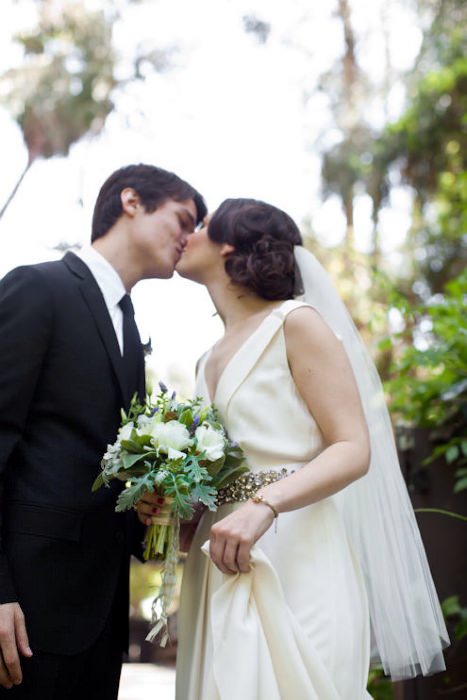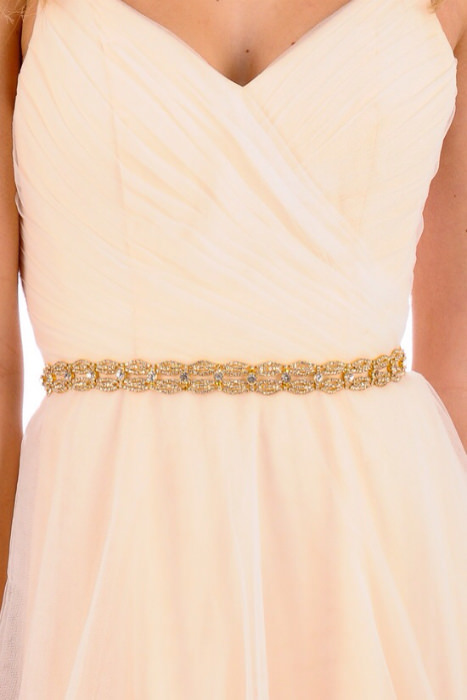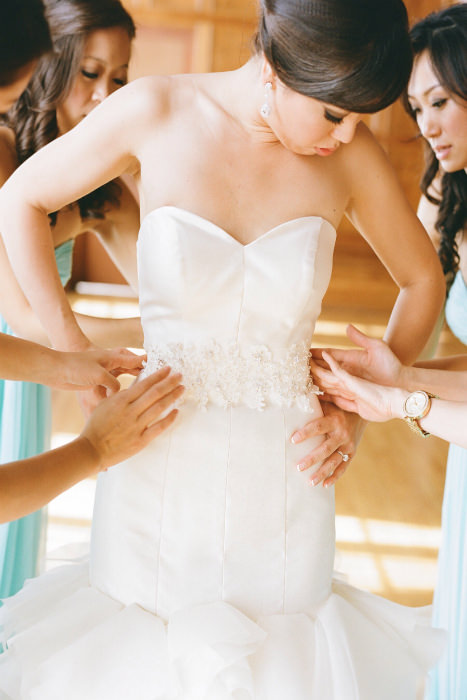 Add some texture with a fabric or ribbon sash. These belts often feature stunning flowers or unique details that can include stones or multi-colored raw gems. Choosing a fabric in the same shade as your dress with statement flowers adds a 3D effect.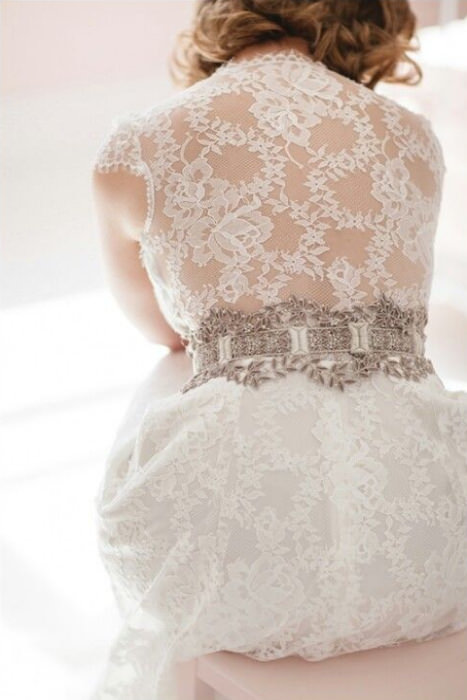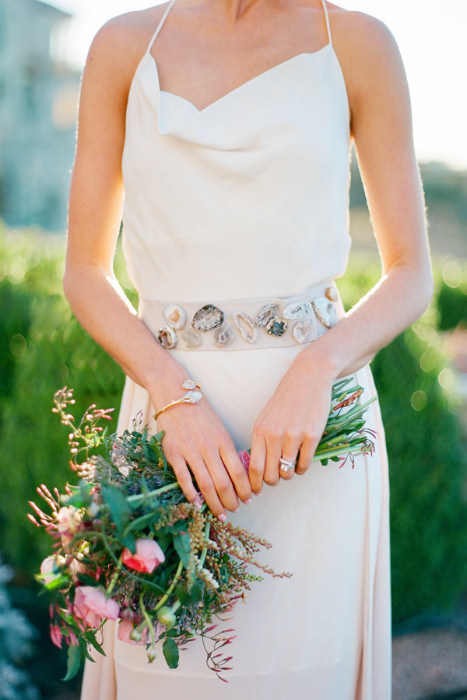 Belts and sashes are dream projects for DIY brides. Armed with crystals, glue, fabric and some basic sewing skills you'll be ready to get inventive. You can also make your belt by re-purposing old necklaces or a piece of jewelry from a relative and turn them into a meaningful memento that you can wear on the day. This also ensures major bragging rights when your guests are showering you with compliments.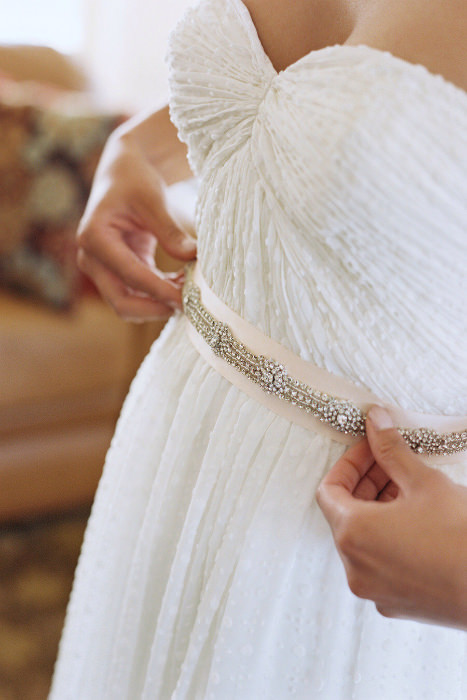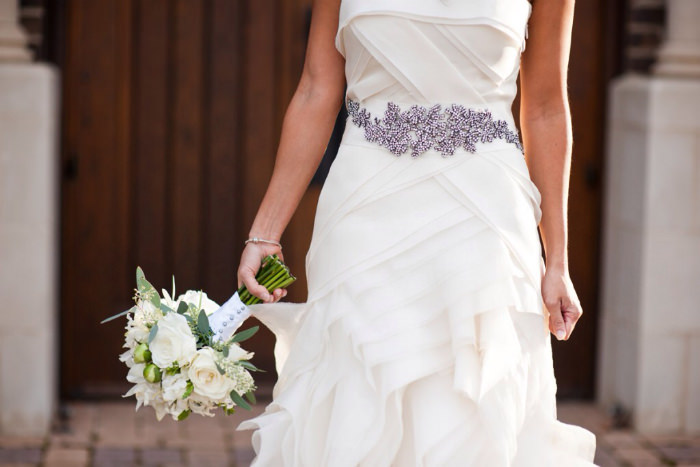 Photo one: mazelmoments.com; Photo two: lilyglassphotography.com;  Photo three: etsy.com; Photo four: amyandstuart.com; Photo five: amandajudgeny.com; Photo six: esthersunphoto.com;  Photo seven: pinterest.com; Photo eight: ruffledblog.com; Photo nine: charlottejenkslewis.com; Photo ten: jessicawrightphotography.com