Sometimes it can be be pretty difficult for us not to tear up a little while reading some of the amazing love stories that come our way and we have to admit that today's couple, Jessica and Cristian, definitely had us feeling a little misty eyed. If Talia Unger's beautiful photos of their wedding aren't enough to make you feel all warm and fuzyy inside, we guarantee Jessica's account of her wedding day will have you fighting back the happy tears right along with us!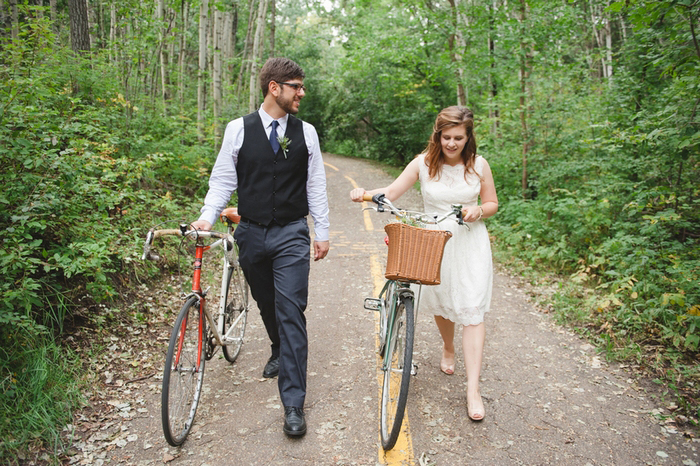 Jessica, 27 & Cristian, 30
Edmonton, AB, Canada
Wedding Date: August 23, 2013
Number of Guests: 25
Wedding Cost: Approximately $2,750 ($750 photographer; $600 dress, $1,200 food/drinks, $100 decorations. There was no cost for my hair, makeup or wedding vehicles, and our officiant performed the ceremony as a wedding gift.)
Wedding Ceremony Location: Random green space along the river valley in Edmonton.
Wedding Reception Location: One of our favorite restaurants, Three Boars – a tiny tapas place that specializes in beer and amazing cocktails.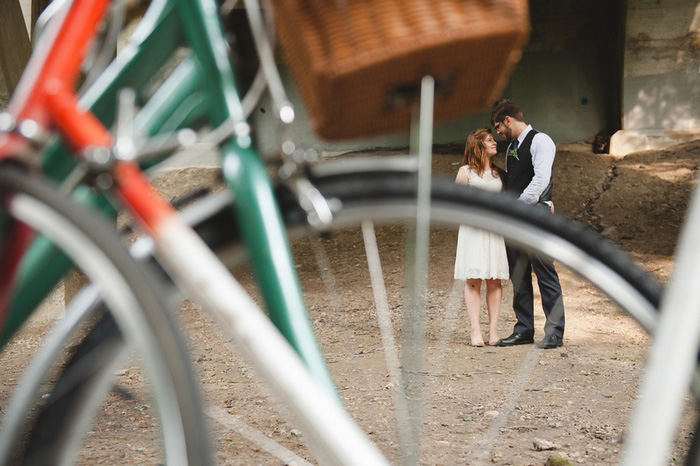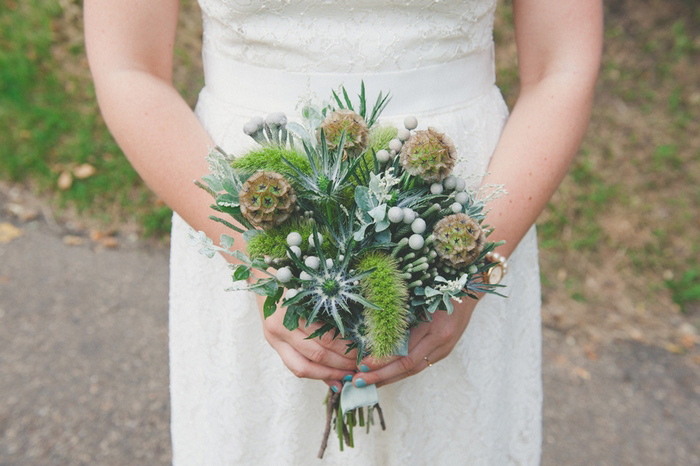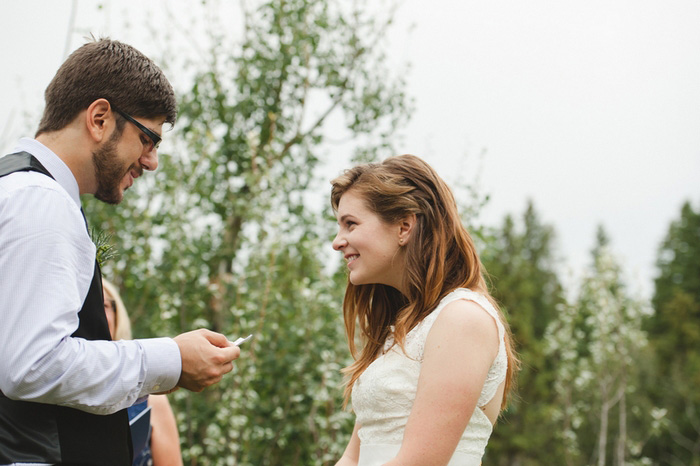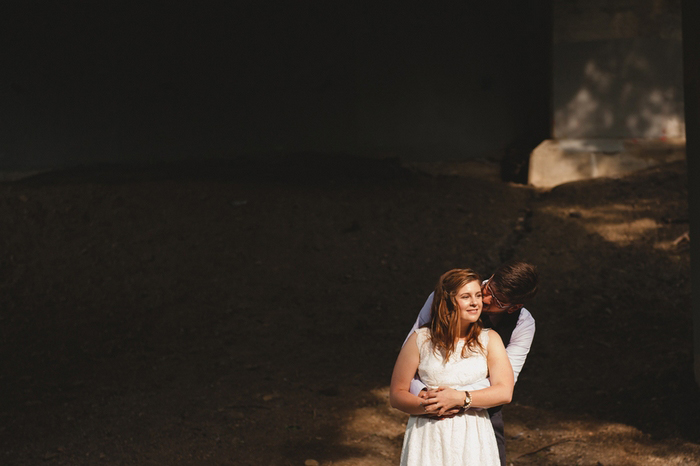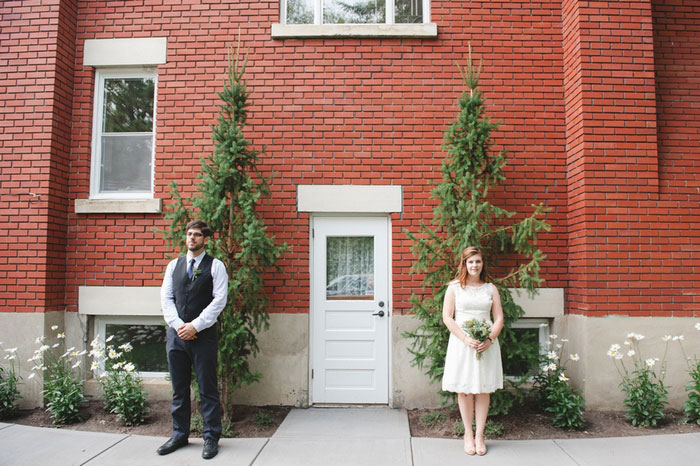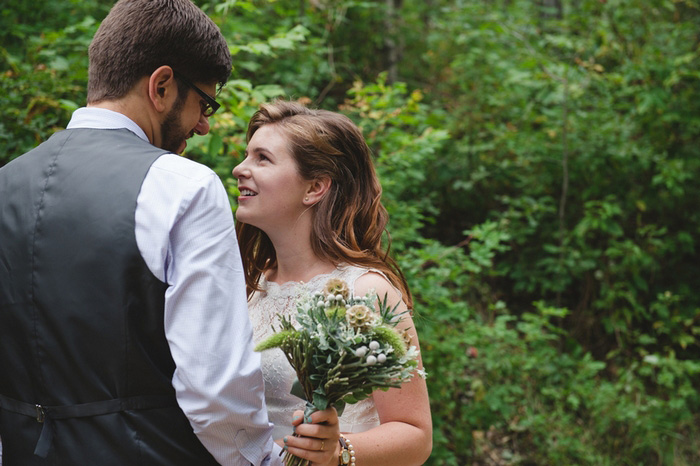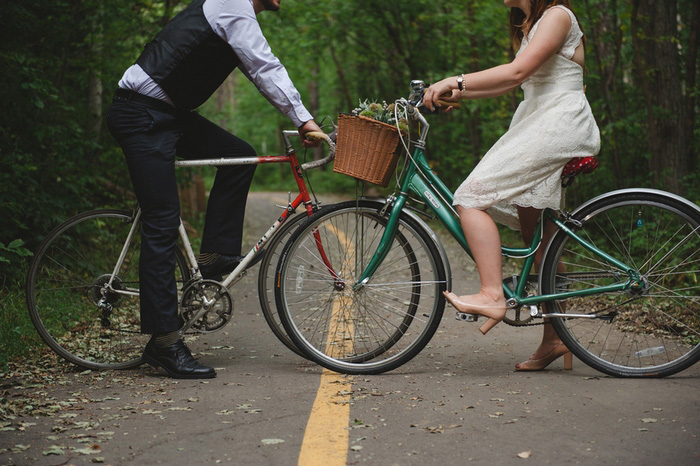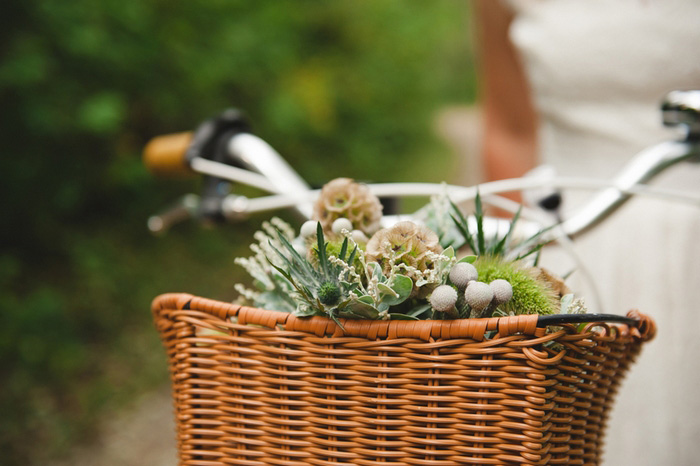 Why did you have an intimate wedding?
An intimate wedding really matched 'us'. We are low-key and the idea of spending money we didn't have on a wedding made us feel uncomfortable. Another factor was that Cristian moved to Canada for school while the rest of his family (other than his brother who lives in Miami) live in Chile. They were unable to attend so it was important to us that we didn't create this 'big thing' that his family would miss. Our parents offered very early on to host small receptions for our families at later dates and that solved any pressure we ever felt.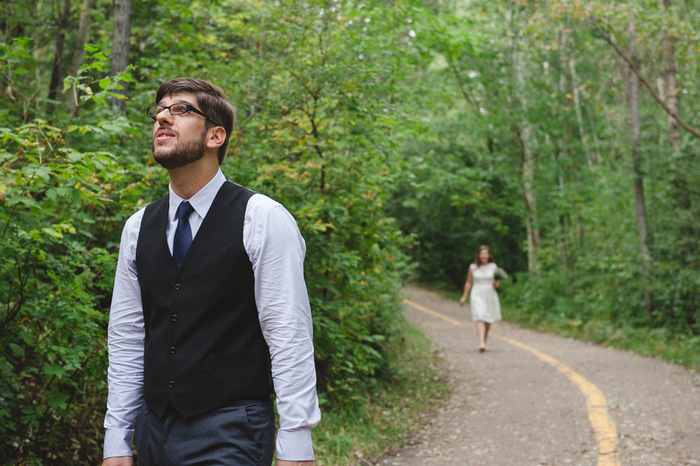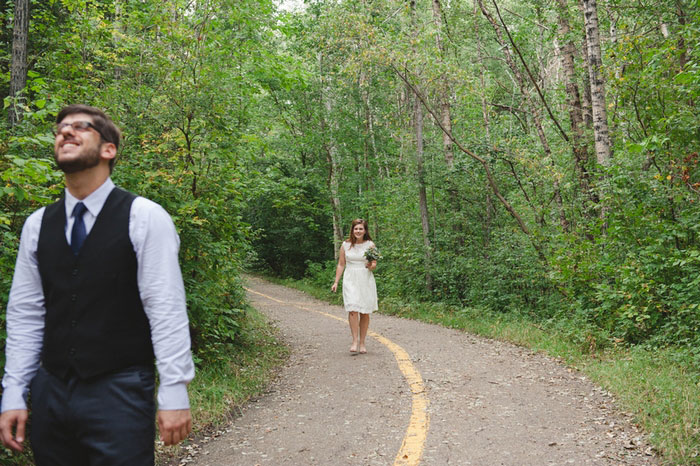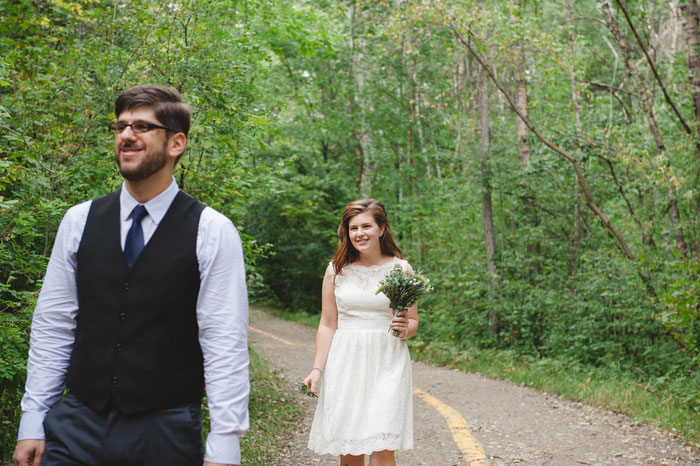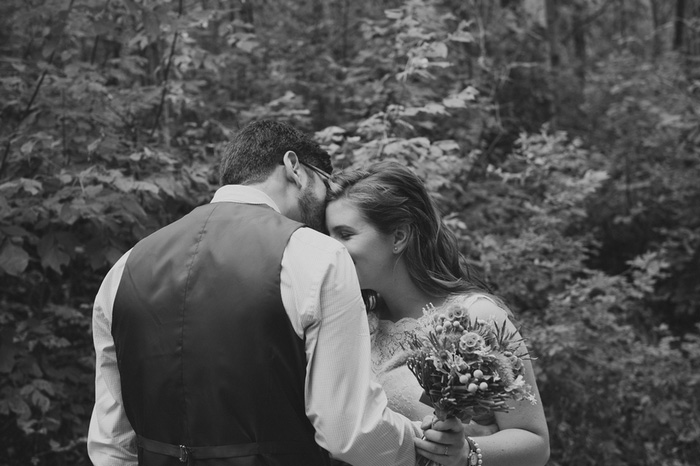 What are some of the challenges that you faced planning an intimate wedding?
I would actually describe the planning process as having been easy. I walked into a bridal store and bought a dress off the rack, I sent a few e-mails to book the venue and ask my friend to officiate the ceremony, and then we let our friends and family know in person. The hardest part might have been choosing what to serve for supper – and that was an enjoyable problem.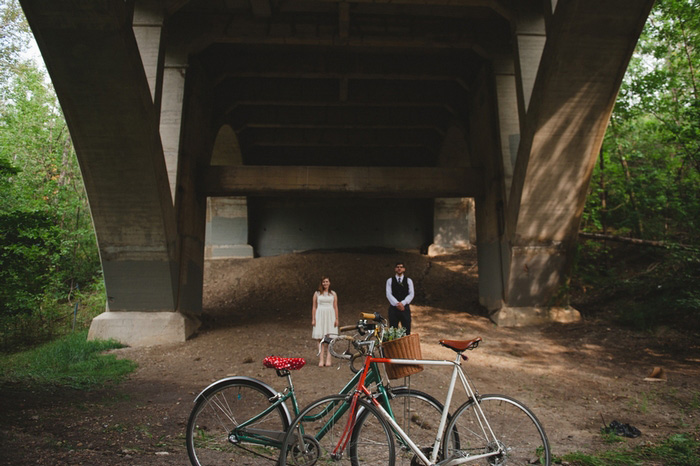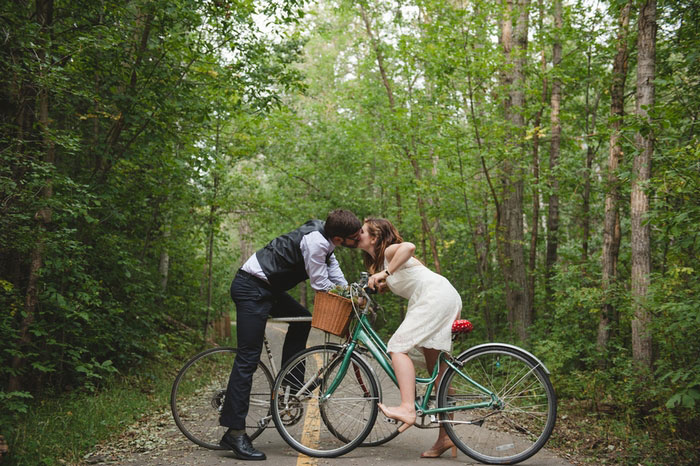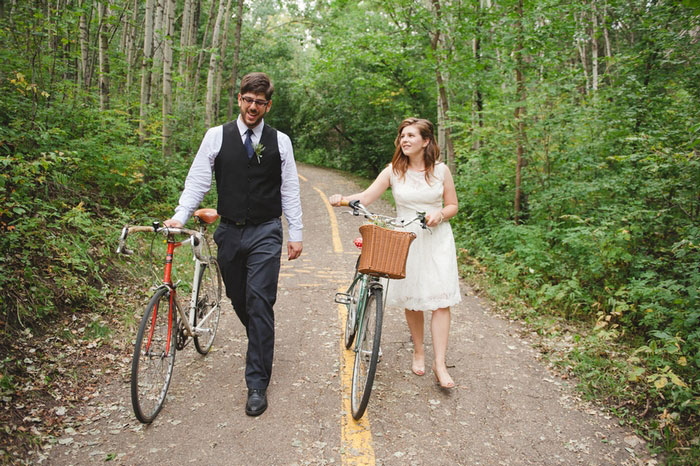 Was it difficult to pare down the guest list?
Yes and no. For me (Jessica), it was harder since it would have been easy to include a lot more people from my life because the majority of them lived close by. Out of respect to Cristian's family who lives in Chile and were unable to make it (we were very thankful his brother who lives in Miami was able to come), however, it was important to us that we kept it small.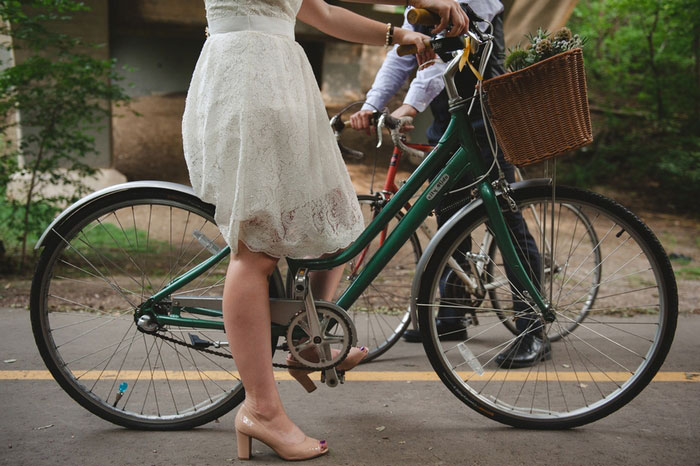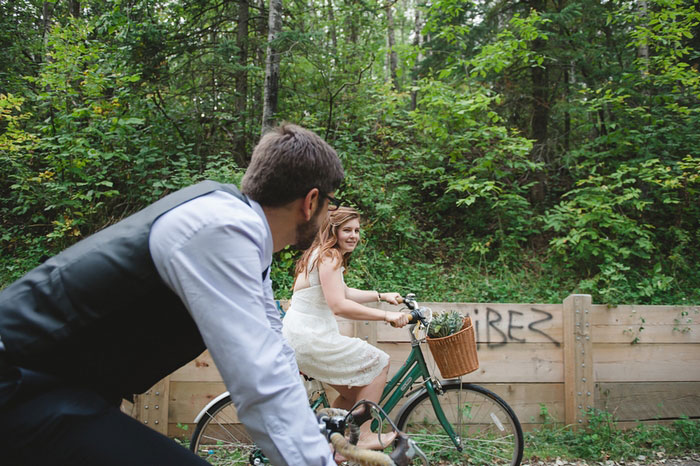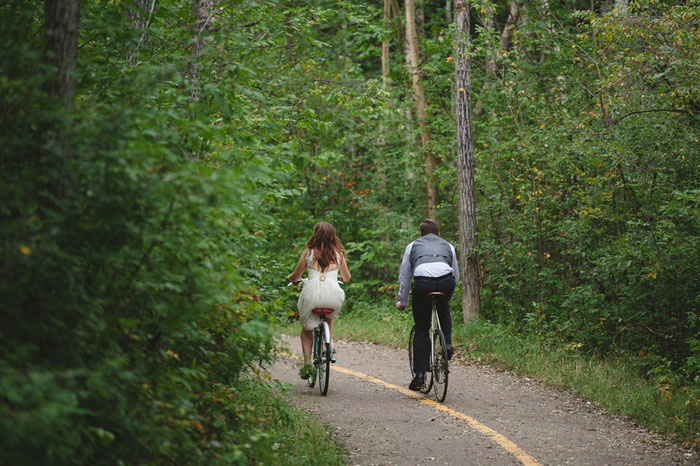 Did you have any 'issues' with the small guest list from friends and family? If so, how did you address them?
I (Jessica) did get some backlash but I was firm in my reasoning for keeping it small and tried hard not to pay any mind to it.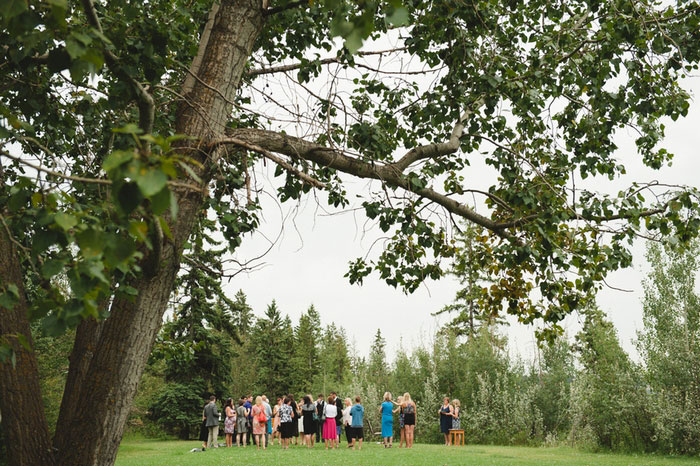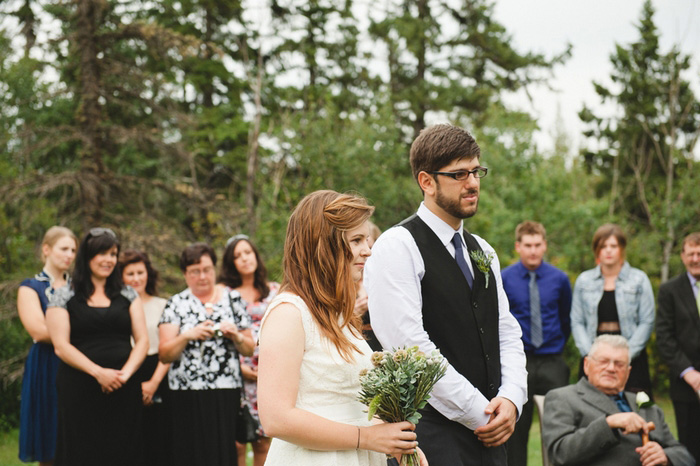 What were the highlights of the ceremony?
From the minute we woke up the morning of our wedding day to the minute we went to bed, the day was 100% relaxed and full of special moments and amazing people. All the special details on our wedding day are related to the people in our lives and their thoughtfulness.
My friend Brittney made the trek from Toronto with a bunch of mini jam jars (full of jam she made for us to give as wedding favors) and Carlos (Cristian's brother) flew in from Miami to represent Cristian's family; my sister and my oldest friend in the world, Ian, sang Edward Sharpe and the Magnetic Zeros' "Home" while we signed our marriage certificate; my grandma read a beautiful passage about love and we used a pen my grandpa had made for me, to sign our wedding certificate; my mom sewed all the napkins, tablecloths and arranged flowers for the tables at Three Boars; my friends surprised us with bottles of champagne for after the ceremony; Two of my dear friends wrote hilarious and heartfelt speeches for Cristian and me; and after our supper the group of us went to The Common to keep celebrating and so many more friends showed up to celebrate with us, including an impromptu break dancing crew (which was beyond amazing).
My absolute favorite memory from our wedding day was our first look. It was so us. I was running behind, I gave my friend the wrong address of where she was to drop off my bike and Cristian had lost his vows on his way to the meeting spot. Regardless, as I walked towards where Cristian was waiting for me, I couldn't have been more excited for him to turn around. We didn't do much of anything traditional, but Cristian was set on not seeing my dress ahead of time. As I walked towards him I could hear him say to Talia (our photographer) "I bet she looks beautiful, doesn't she?". In that sweet moment, I thought, yup, he's a good one. Having those few moments together before the ceremony was perfection. We got to say mushy things to one another in private and were able to walk to our ceremony at a random green space, hand in hand.
To anyone listening to our vows, they may have seemed written in a different language. But to us, they were littered with inside jokes and promises near and dear to us (and some in jest). Neither of us knew the other's vows but somehow (magically) our vows nearly matched verbatim. We both stressed the importance of staying on one another's team and Cristian said he'd still love me even if I continued to evade the dishes (while I promised to try and do more dishes). Even now, six months later we talk often about our vows and when Cristian is being his overly rational, scientist self and I start to get annoyed, he reminds me that I promised to accept that about him during my vows.
We really wouldn't have changed anything from that day and love thinking back on it and gushing about how nice it all was.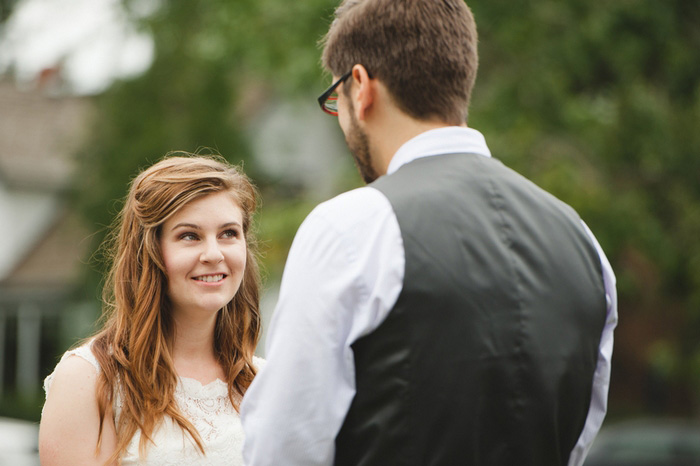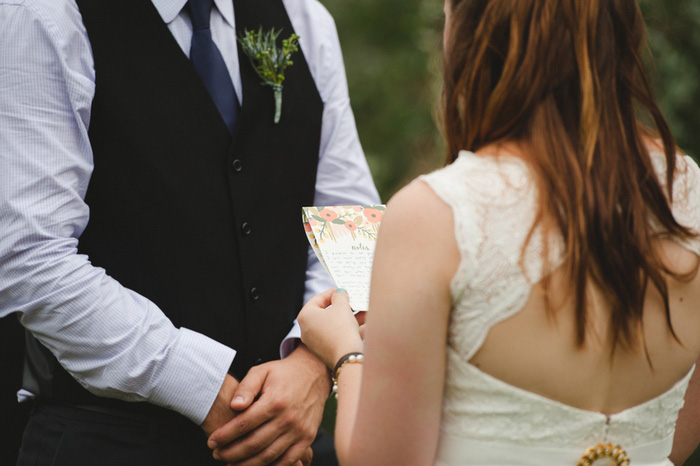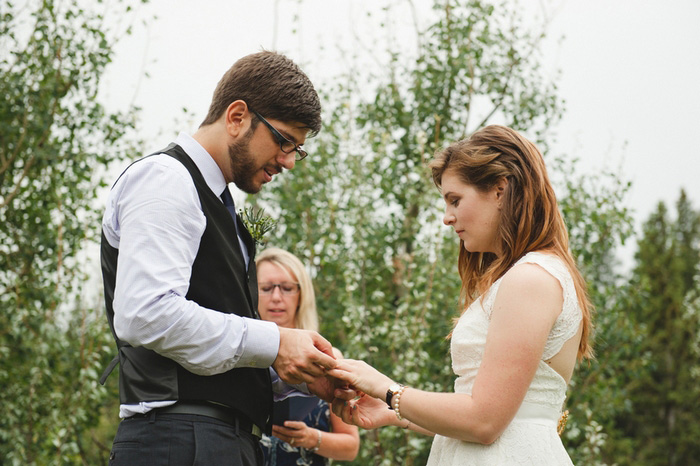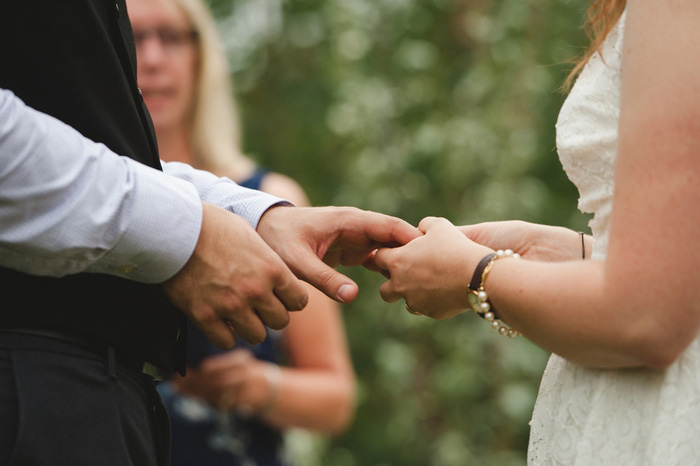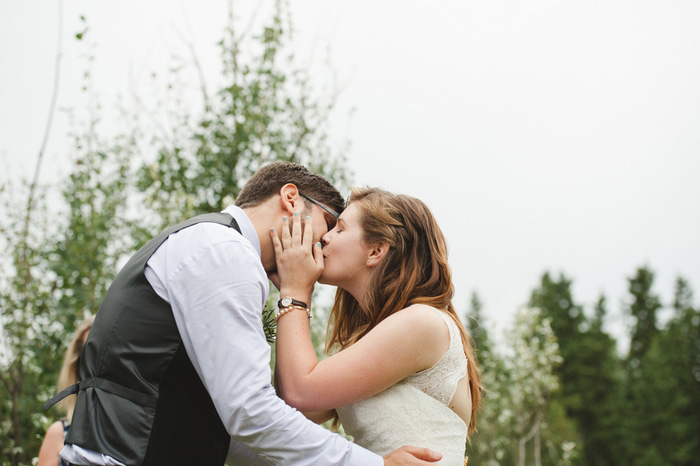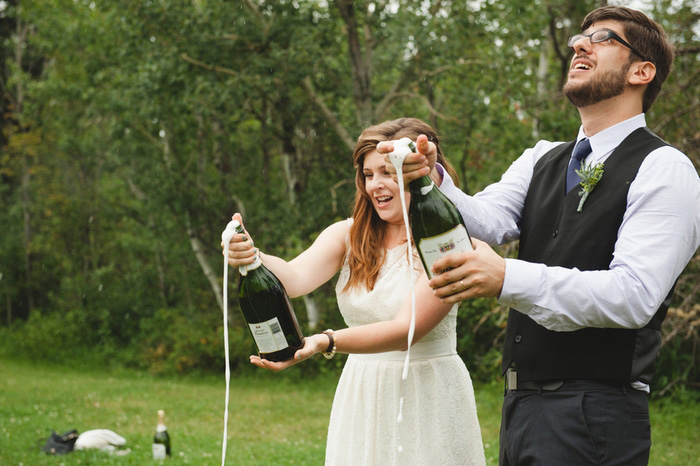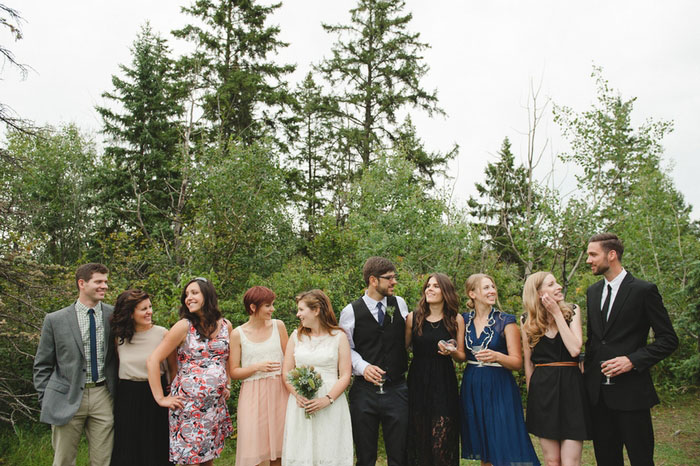 What was the best thing about having an intimate wedding?
It's hard to know how it would have compared to a bigger wedding, but we both remember feeling like it was really just the two of us during the whole ceremony. We couldn't hear or see anyone else and it felt so intimate and special. We also really enjoyed that after the ceremony we were able to break out the champagne and toast everyone in attendance and actually talk to every guest. Had it been bigger, that would have been much harder.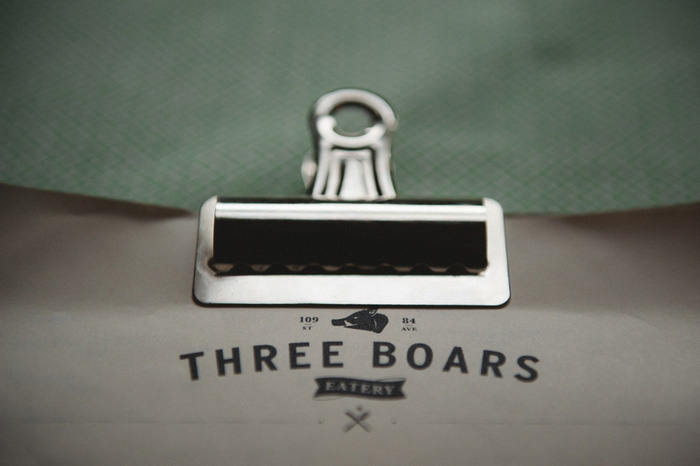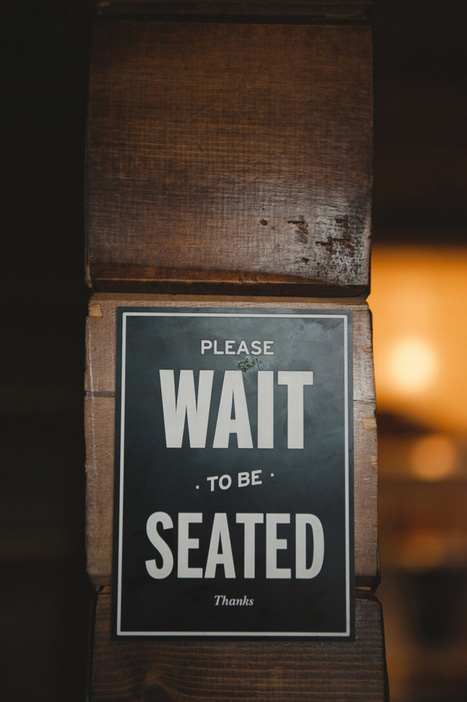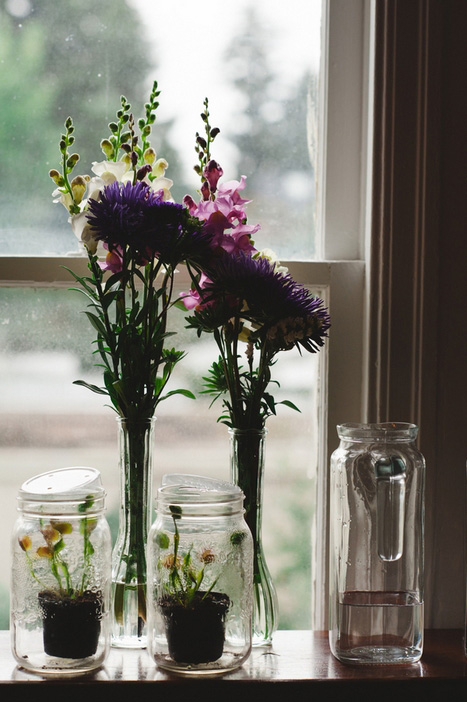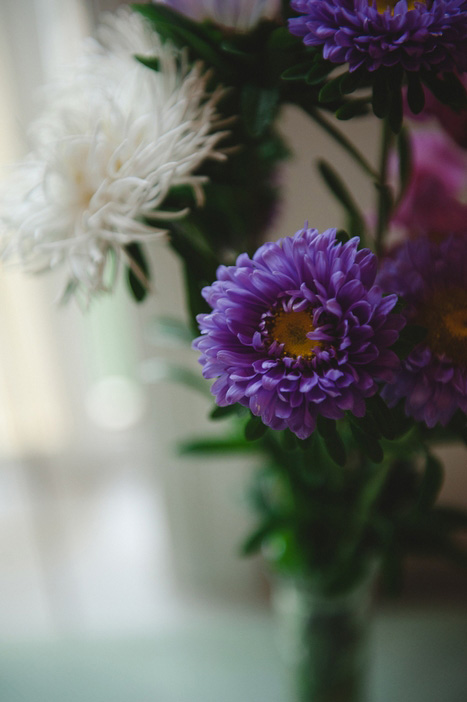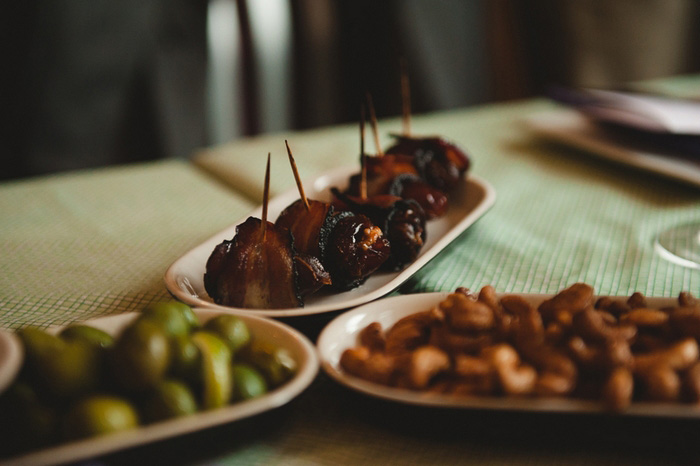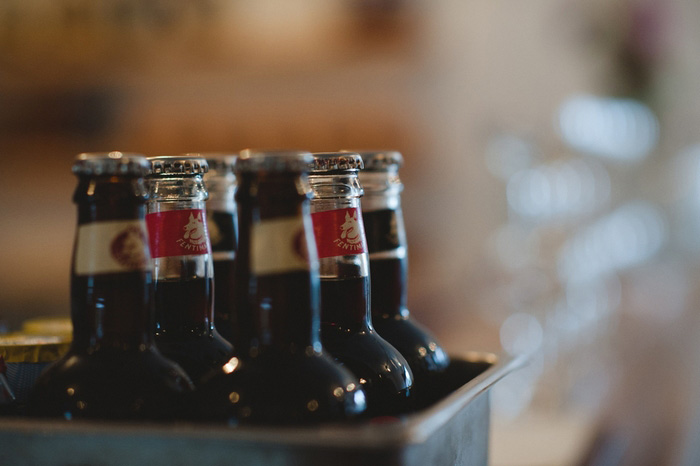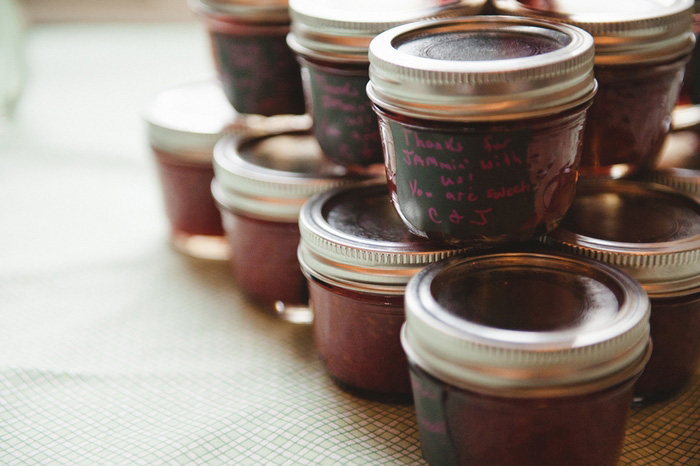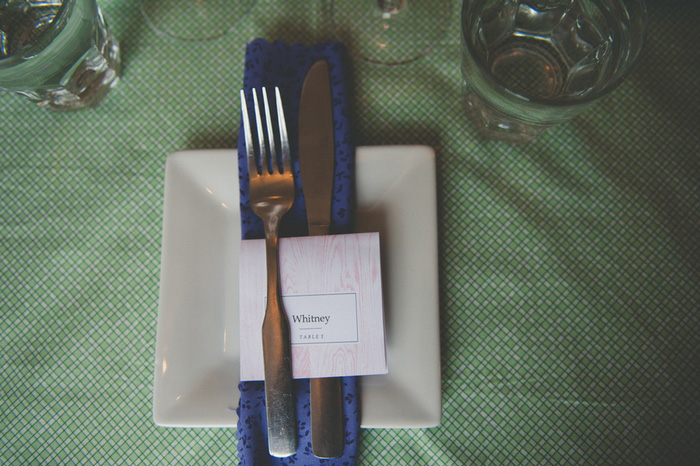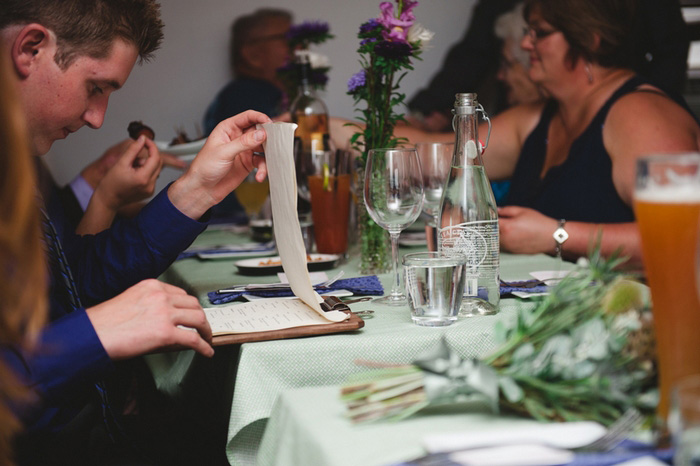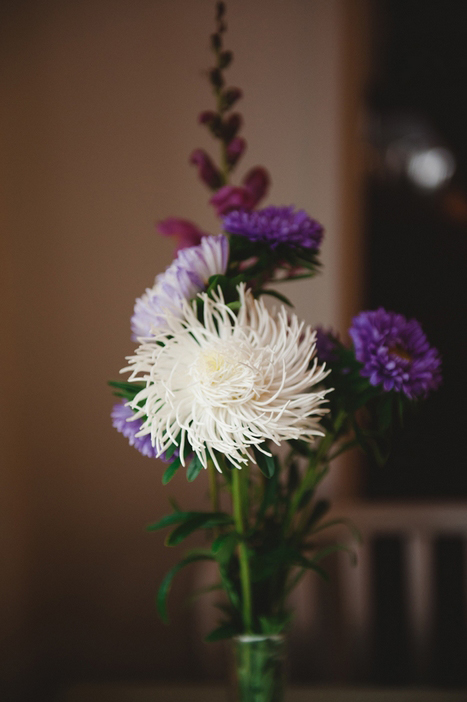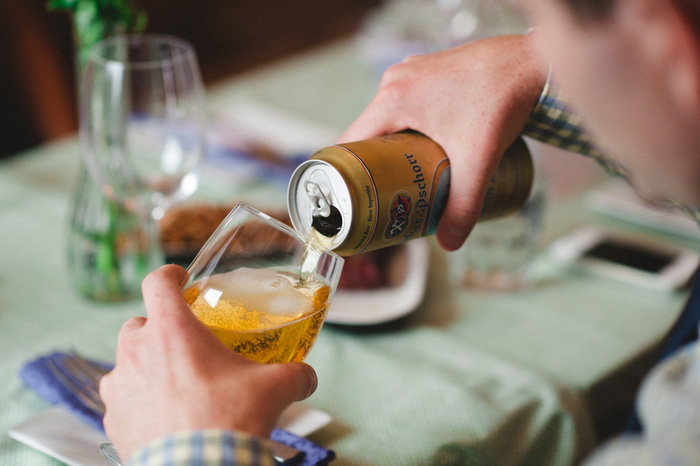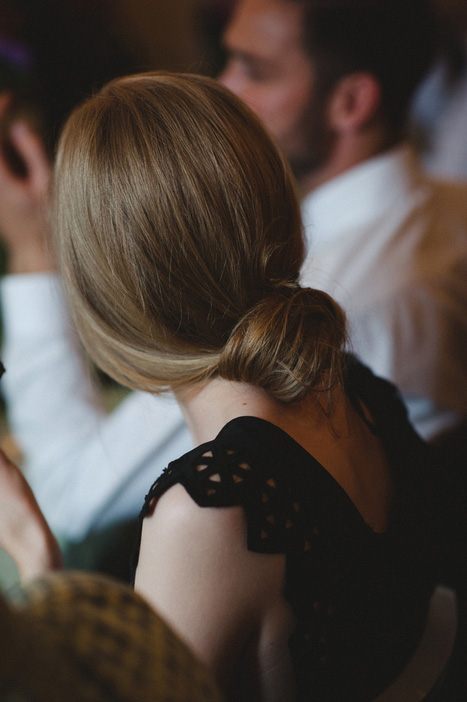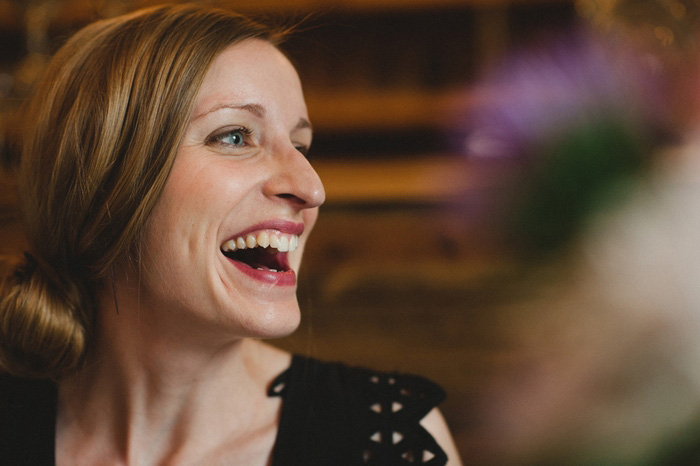 What advice do you have for couples who are considering an intimate wedding?
Regardless of what anyone thinks, stick with what is you. Try not to bend to pressures (chances are there will be some). And early on, try and decide what are deal breakers for the day and what are details you can live without. Things can snowball fairly easily so it is good to know what is most important to the both of you.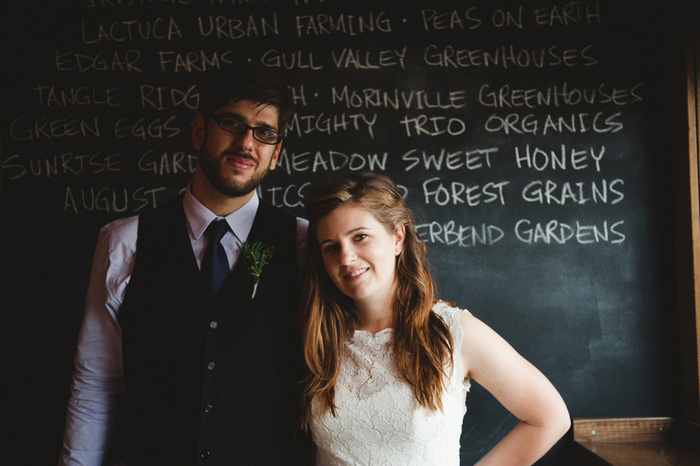 Vendors:
Photographer: Talia Unger
Dress: Encore
Groom's outfit: his own clothes (assort of Gap and J. Crew)
Wedding favours: my friend Brittney was amazing and made peach and raspberry jam for us to give away.
Hair & Makeup: Mousy Browns (a gift from a friend)
Wedding vehicle: our own bikes