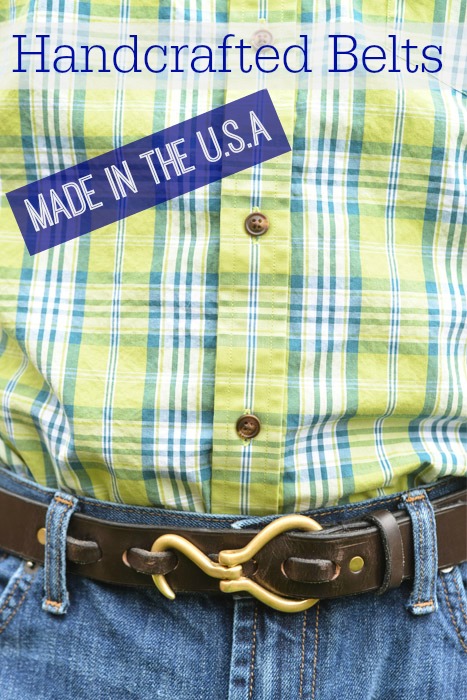 I must admit, I am no fashion expert. Much to my dismay, Christina threw out my 12-year old gardening shoes this winter. The casual leather shoes I have now have at least another three or four years in them before I will relegate them to garden duty. I'm in a real bind now that I have to buy another pair of shoes.
My old shoes? They lasted. That's how it works with things like shoes and belts that are made with quality materials. Take the leather belts by Wiley Brothers of Charlottesville, Virginia.
Yes, they cost more, but they're made to last.  These belts are not made half way around the world for $5, priced at $50 or $100 and slapped with a "brand name". These belts are not cheap-ass bonded leather that comes apart in 8 months. (Ironically, one of these went out to the curb with the gardening shoes. )
Wiley Brothers Belts are made-to-last-a-lifetime belts, handcrafted in Virginia, USA of English bridle leather.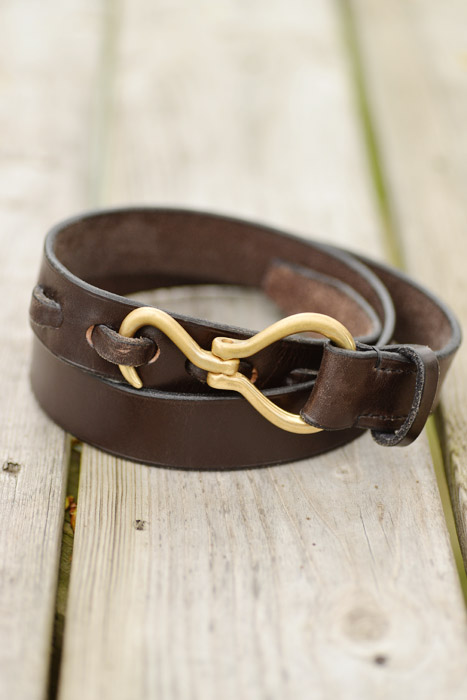 Wiley Bros sent one to Christina for me to try.  I've been wearing it for 6 months now and it's starting to break in and feel like it's mine. Like cherished gardening shoes, this belt will be with me for years. I'd hazard a guess these Wileys are pretty much indestructible.
Give these as groomsmen gifts and 25 years from now the fellas will likely still have their Wiley belts! And even if the waistlines change (slimmer of course!), Wiley offers adjustment services too. Try getting that kind of service for your discounted made-in-who-knows-where bonded leather belt that falls apart in 8 months.
Full Disclosure:
I got this belt for free. The timing was impeccable. Had it not been for this belt, I would have dropped another $50 on a crappy discounted brand-name belt that would have lasted me another year, maybe two.  Now I have one brown belt that will last me a lifetime. I'm going to pick up a black Wiley next, to round out the wardrobe. All set for many years to come.