To avoid the emotional, financial, and overall stress of planning a conventional wedding, Kate and Brad chose to elope. Upon arriving in Savannah, they settled on Troup Square as the perfect spot for their intimate and heartfelt ceremony. With just their officiant and two photographers looking on, they laughed and cried as they held hands and exchanged their vows, celebrating the joining of their lives together – a moment the bride describes as the highlight of their lives!
Special thanks to Nick and Brittany at Brita Photography for sharing their beautiful photos with us!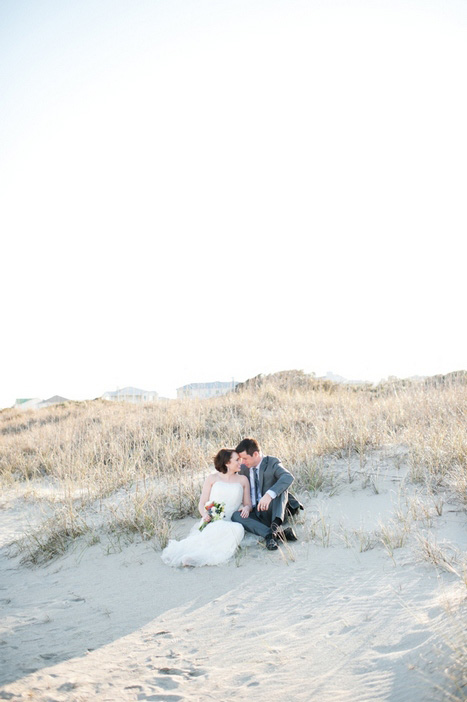 Kate, 26 & Bradley, 29
Savannah, GA
Wedding Date: February 9, 2014
Number of Guests: 0, Just the two wedding photographers and officiant!
Wedding Cost: $6,000
Wedding Ceremony Location: Troup Square, Historic Savannah, GA
Wedding Reception Location: Lake Jackson, Jackson, GA – A month later!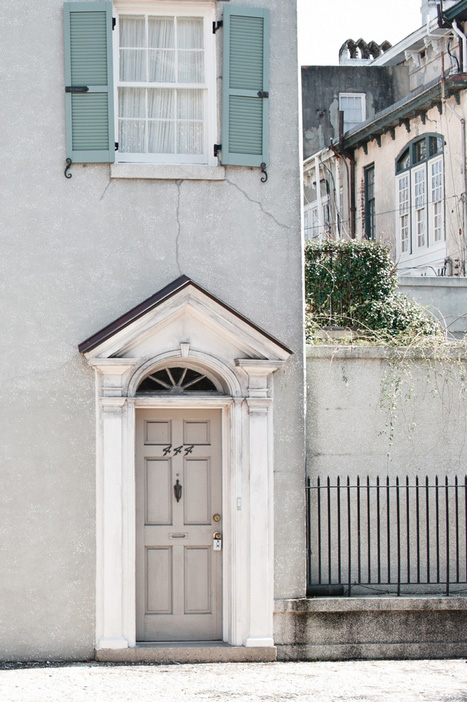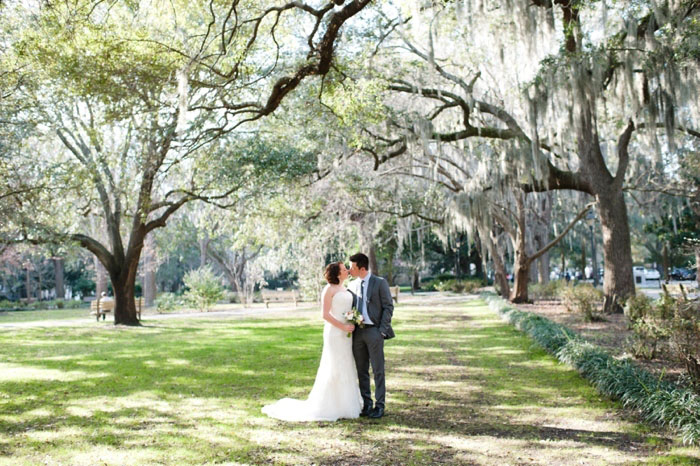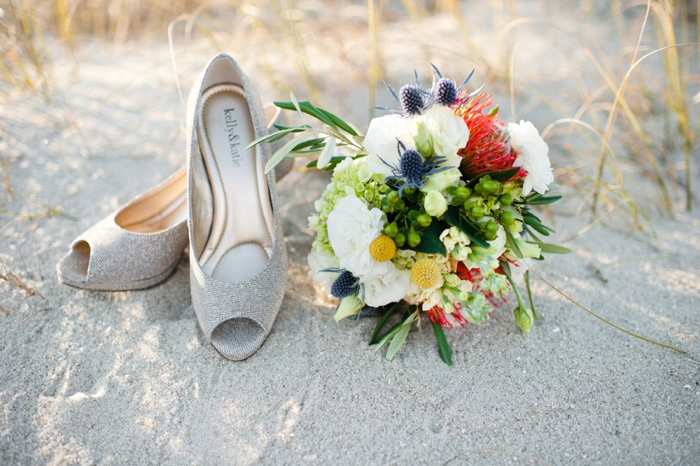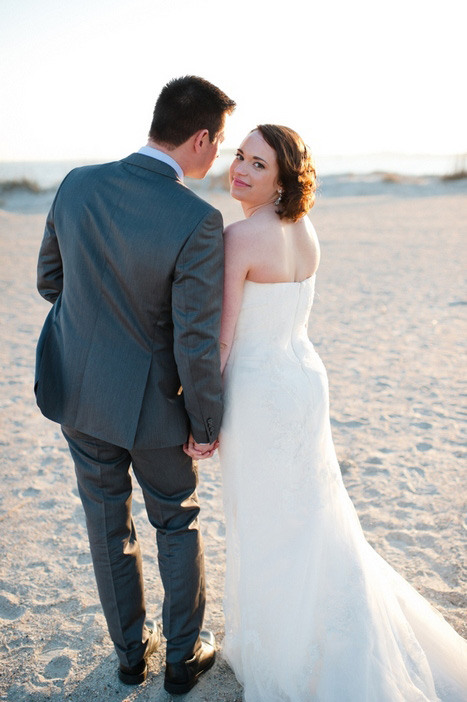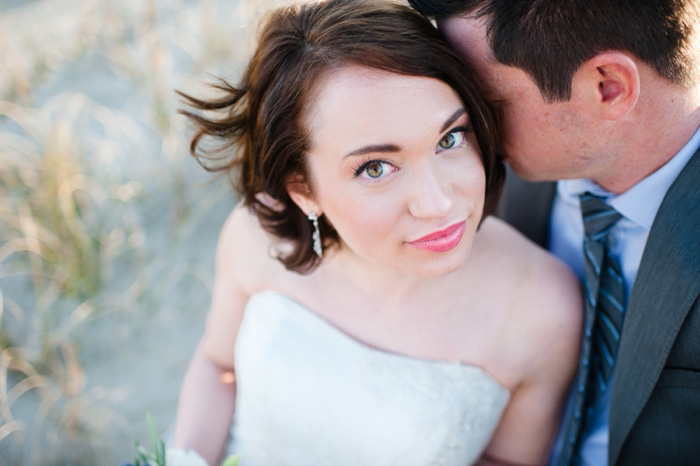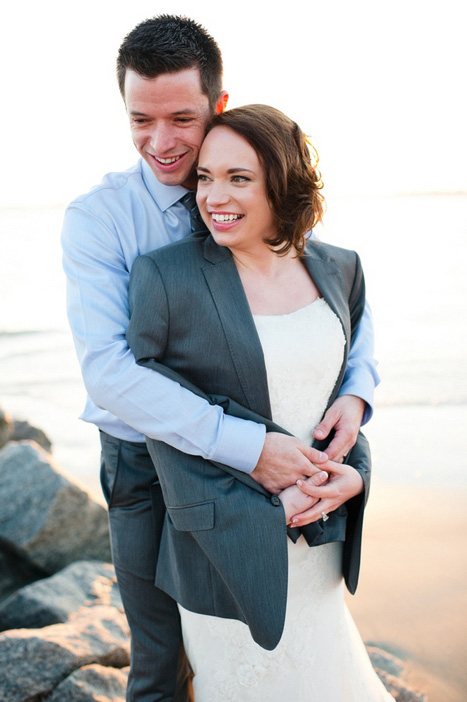 Why did you have an intimate wedding?
The real reasons why we had an intimate wedding are: 1. We wanted our wedding to be about us.  2. We wanted it to be about our love.  3. We wanted our wedding to be a celebration of our lives being joined together.
Some supporting factors included: 1. Emotional: My father passed away when I was young and I am an only child, so who would walk me down the aisle questions kept popping up.  2. Financial: We used the money that we would have spent on a huge wedding and invested it in premarital counselling and a down payment on a house  3. Stress. We adore our families, step-families, and all of our friends, but at the end of the day, we realized we didn't want the stress that comes with a large wedding.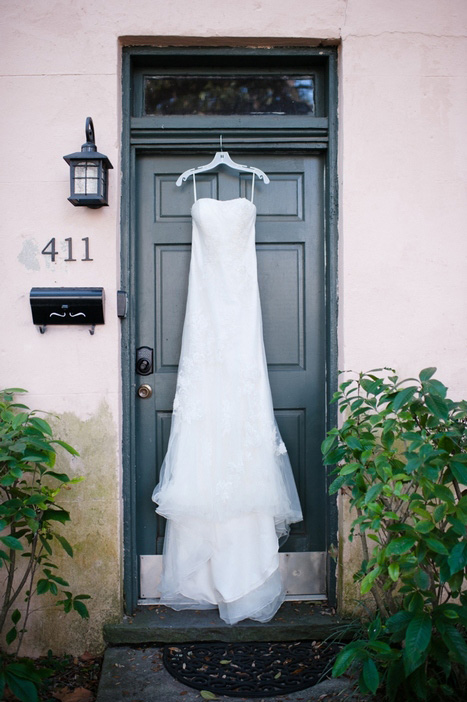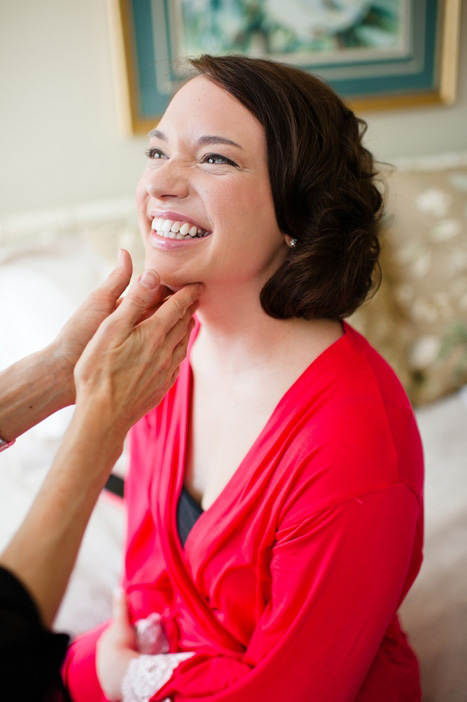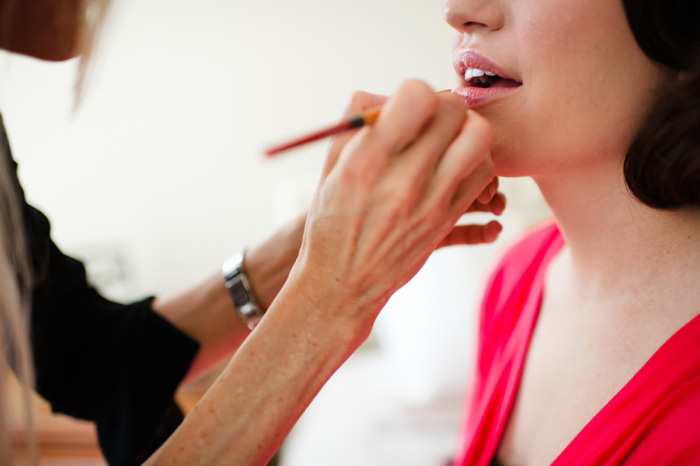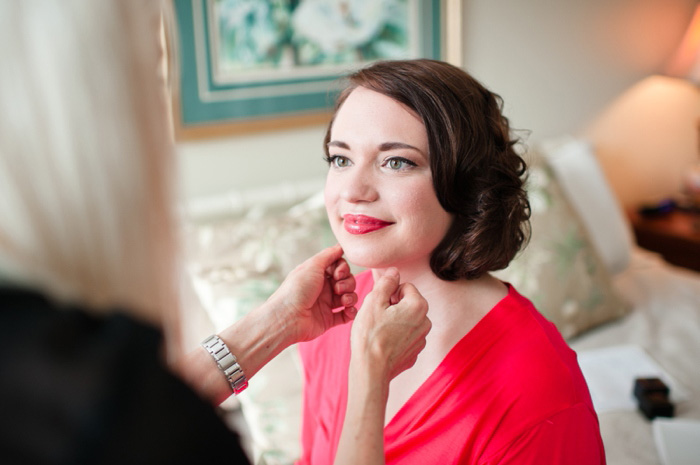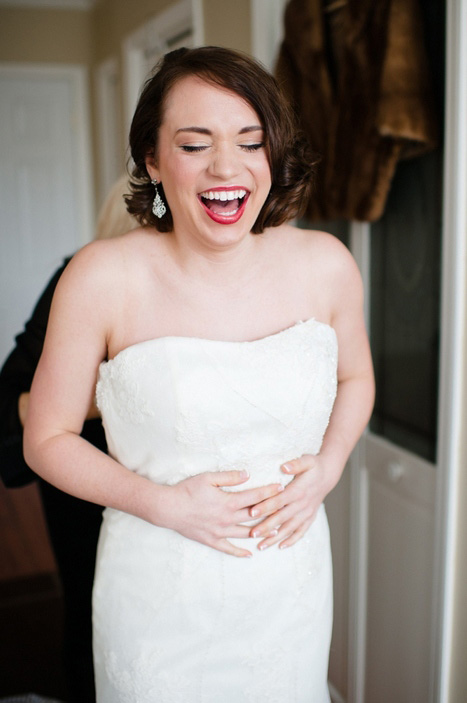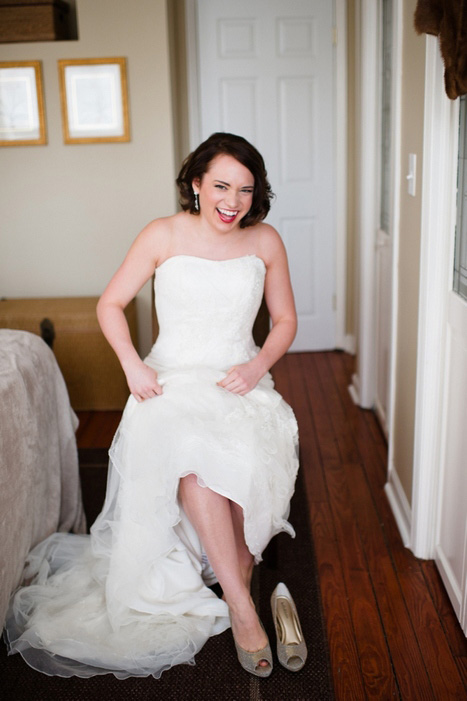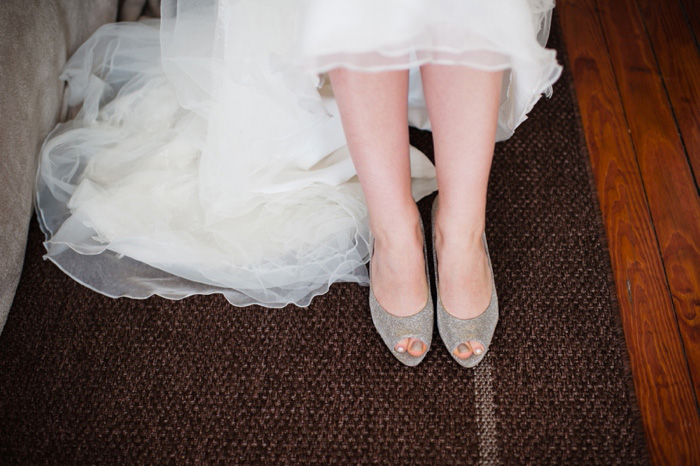 What are some of the challenges that you faced planning an intimate wedding?
We honestly didn't face any challenges planning an intimate wedding! Our sweet photographers planned a timeline for the day (which they enjoyed because that meant, more picture time!), which gave me direction on when to tell the make-up artist and officiant to arrive. Since Savannah, GA is not our hometown, we waited until we arrived to pick the perfect square to get married in. The only thing I was slightly nervous about was having a wedding bouquet with beautiful flowers. I called half a dozen florists prior to arriving and got quotes for my single bouquet that ranged from $500-$1000! I wasn't about to pay that, so when we arrived in town I walked into the best florist shop and told them I had $150 to spend, and said so what can you make me? I left the store with an amazing bouquet! I had to be flexible with what they had in stock, and I was lucky they had some stunning flowers.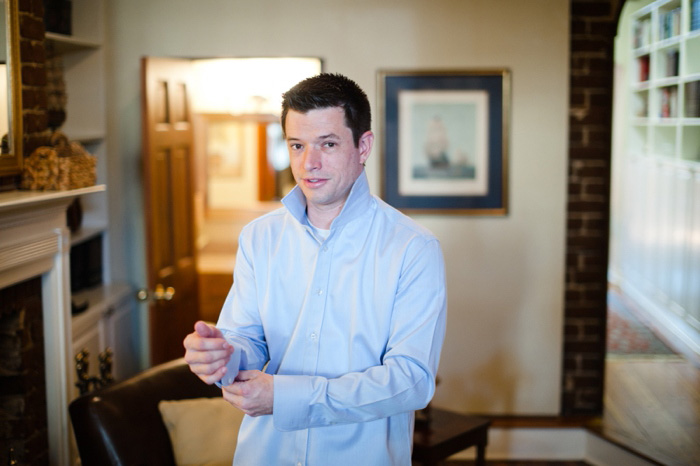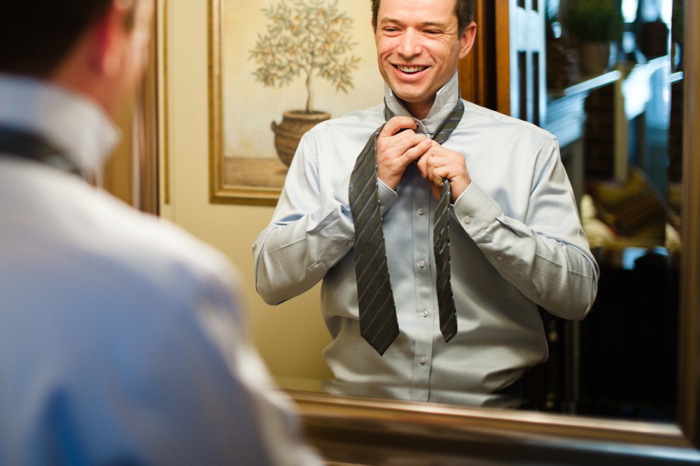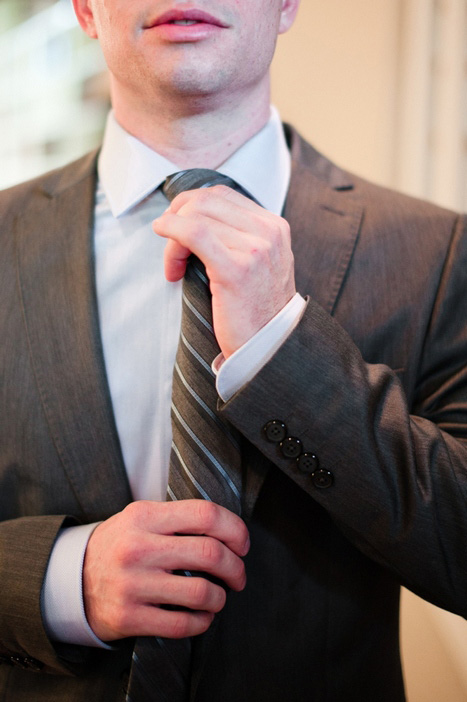 Was it difficult to pare down the guest list?
It wasn't that difficult to pare down the guest list since we knew it was only us two in attendance. We did do our homework beforehand and researched husband and wife photographers, because we knew we each wanted one person to be with us to help us get ready and to be our own little support system. The funniest thing was when we were standing in the square in front of the officiant, and he asked us if we were ready to get married, we looked back at our photographers and said, well are you ready? It was great!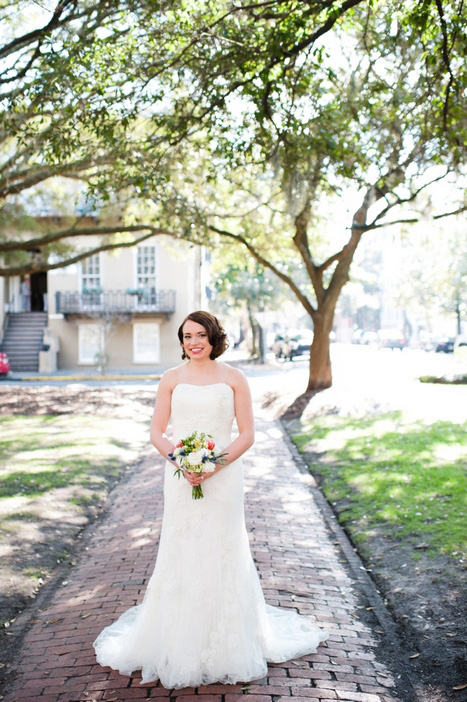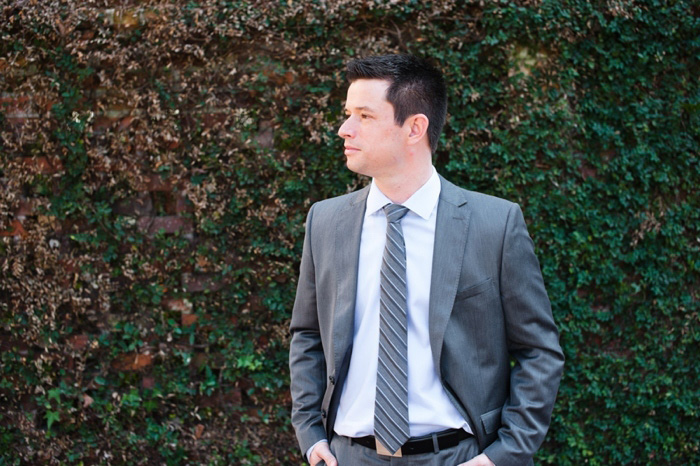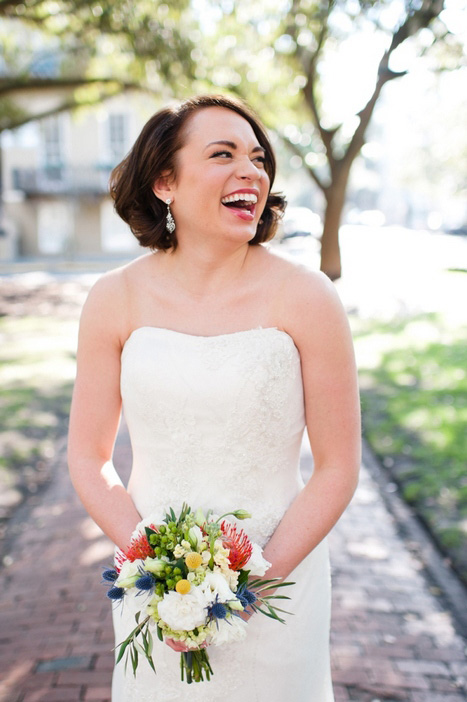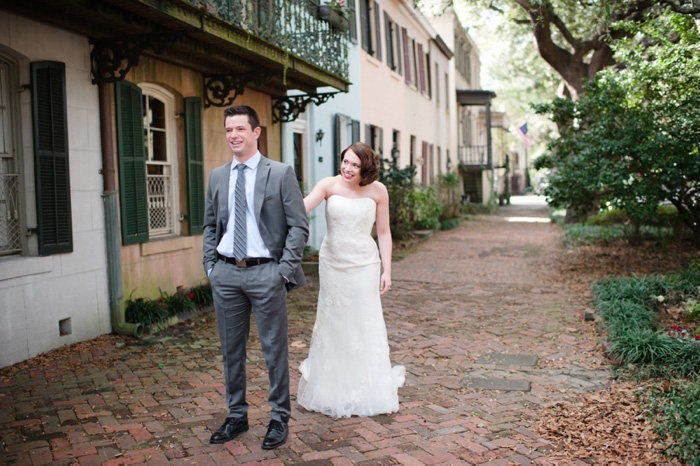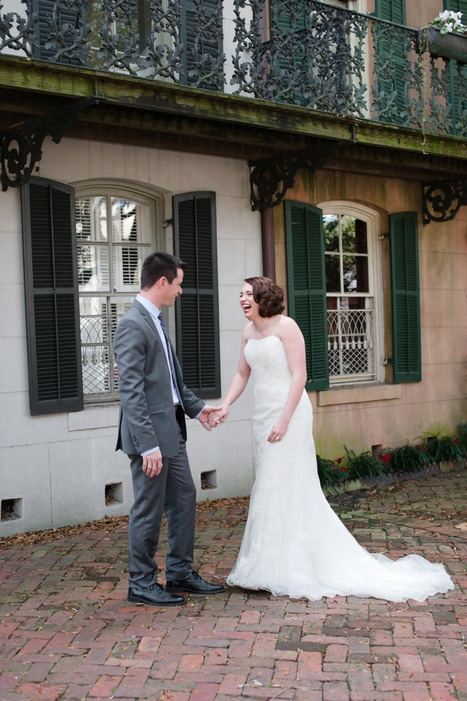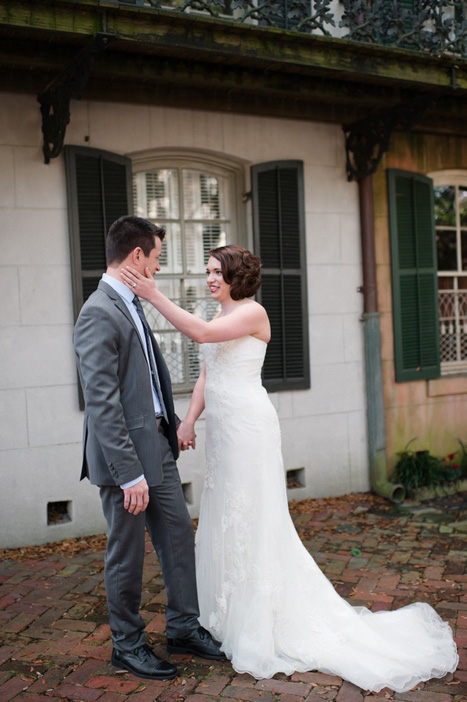 Did you have any 'issues' with the small guest list from friends and family? If so, how did you address them?
Honestly, we had almost no issues! Our mothers threatened to dress up with wigs and hide out in the bushes to see us get married, but overall, we both had very supportive people in our camps that understood why we were getting married, just the two of us.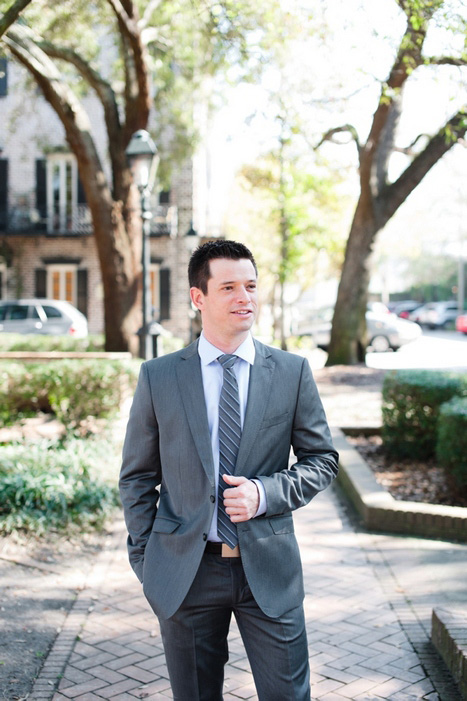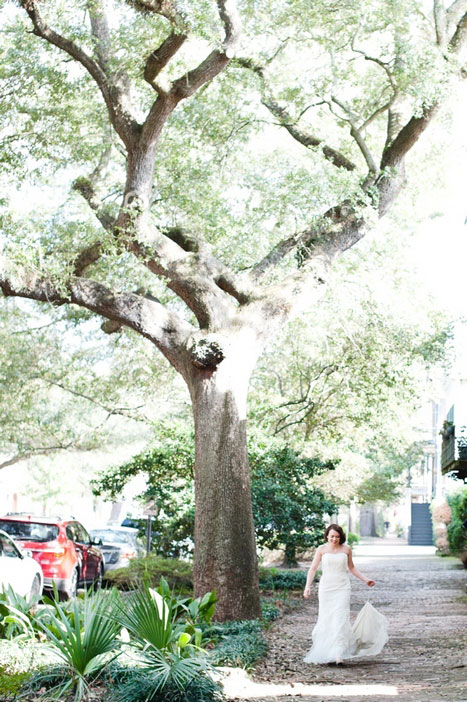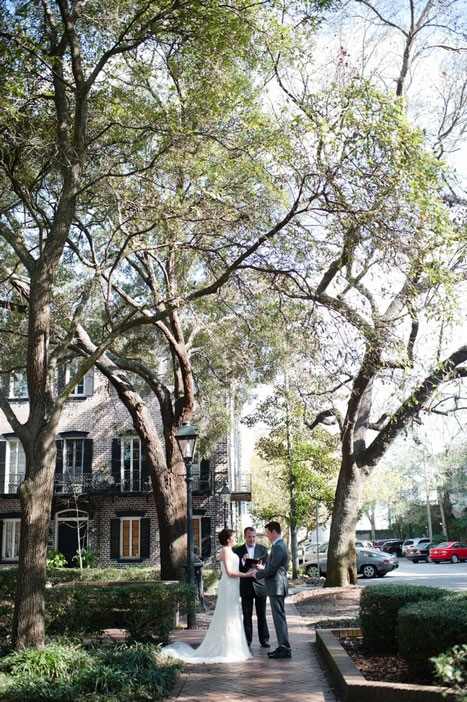 What were the highlights of the ceremony?
The highlight of our ceremony was the peace surrounding it. We didn't feel pressured to do anything, and it was simple and beautiful. We read our own vows that were mixed with laughter and tears. Just being together, holding hands in the moment when we became one, was not only the highlight of the ceremony, but the highlight of our lives.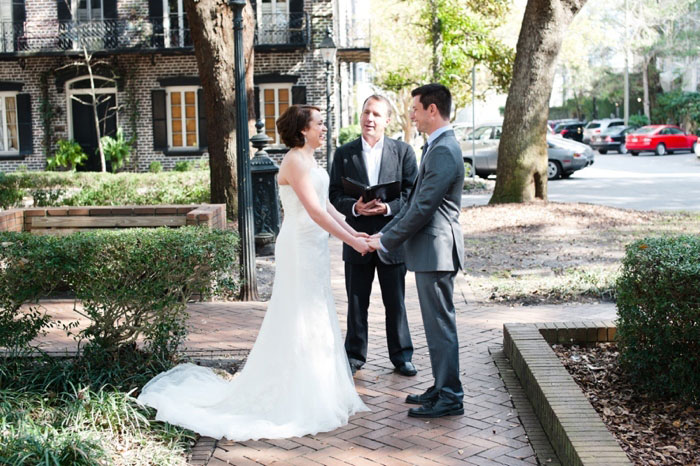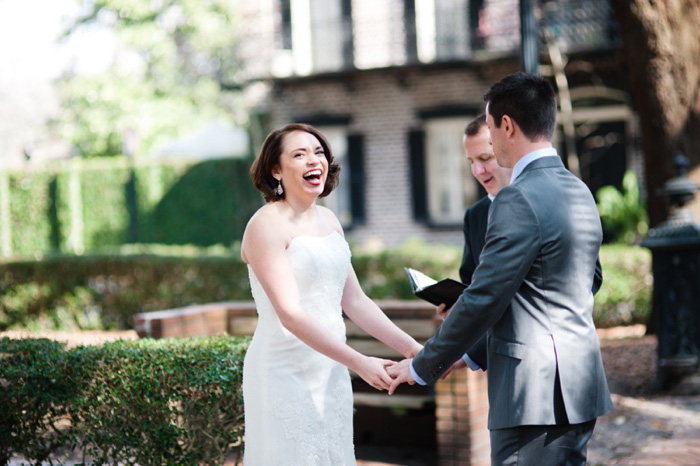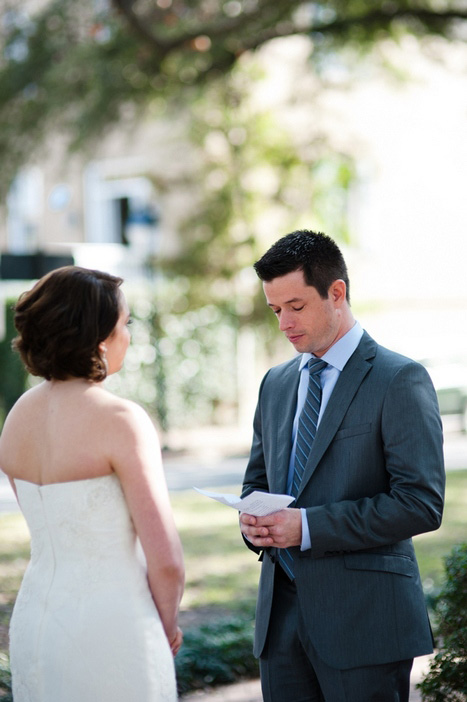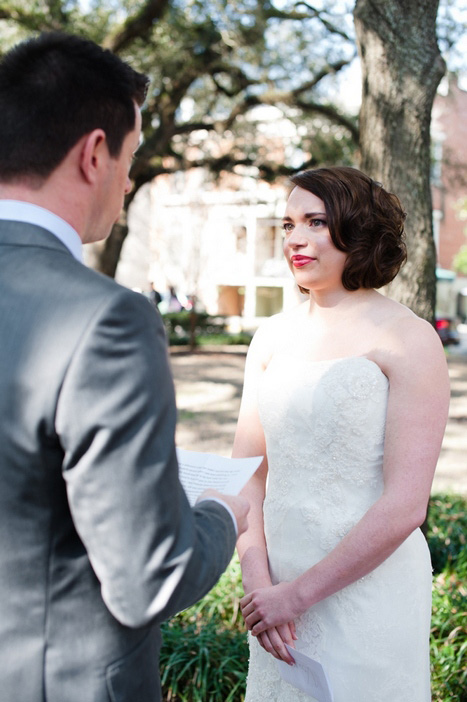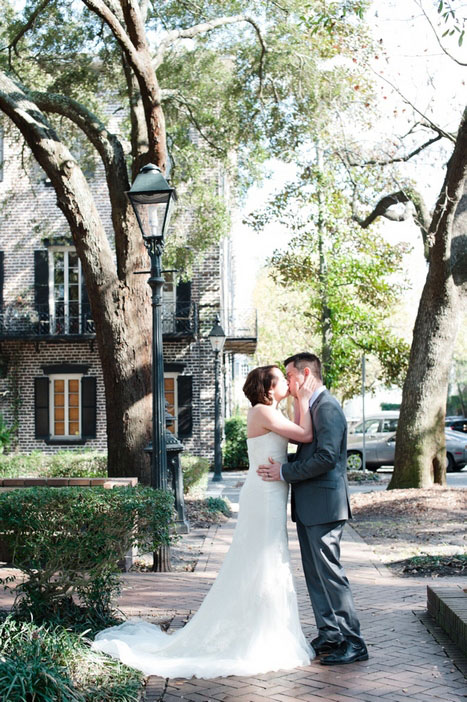 What were the highlights of the reception?
A month after we got married, we held a reception – about 70 people – to celebrate our marriage with all of our friends and family at my mother's lake house. My husband roasted over 75 pounds of pork, we made french fries from scratch with tons of toppings and had the wine and beer flowing! I loved seeing the ones closest to us in a no pressure environment, and everyone had a blast!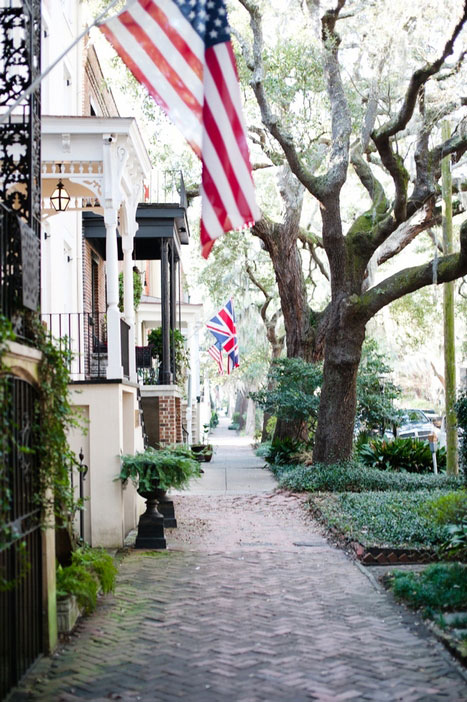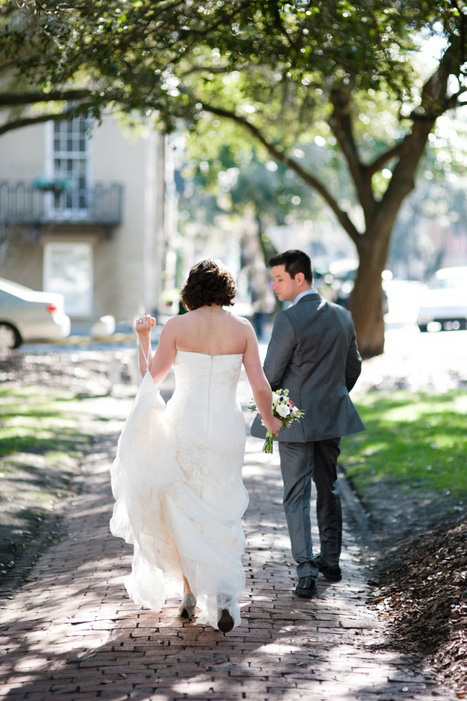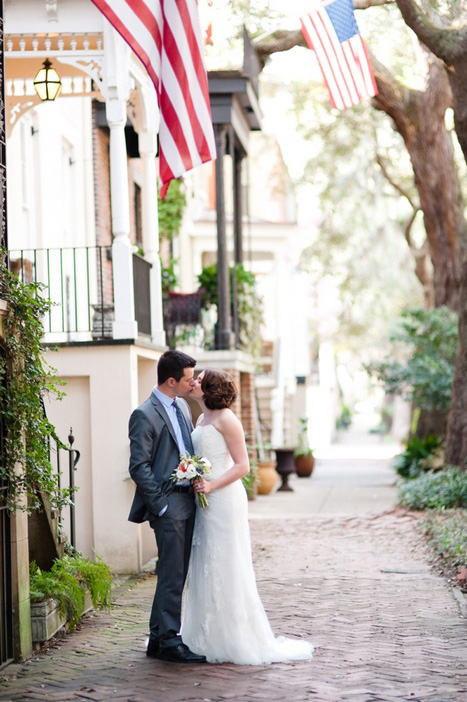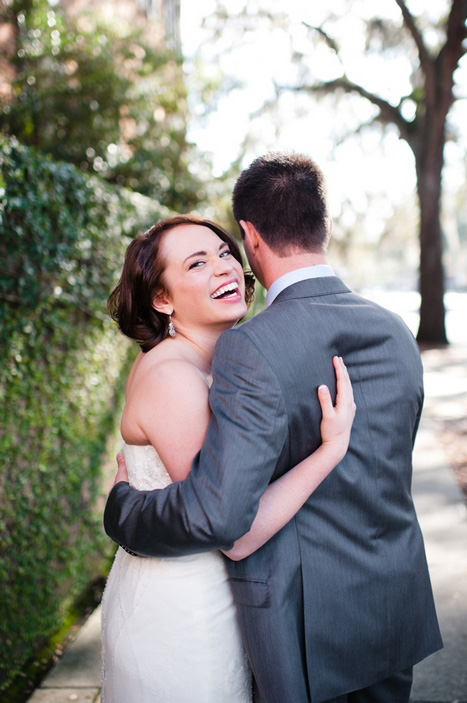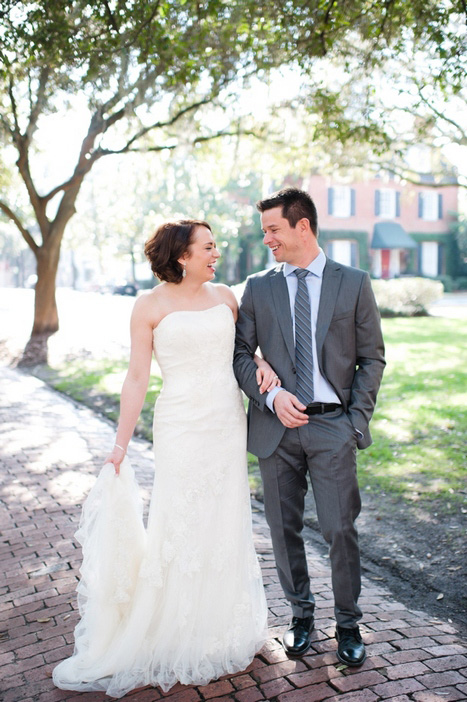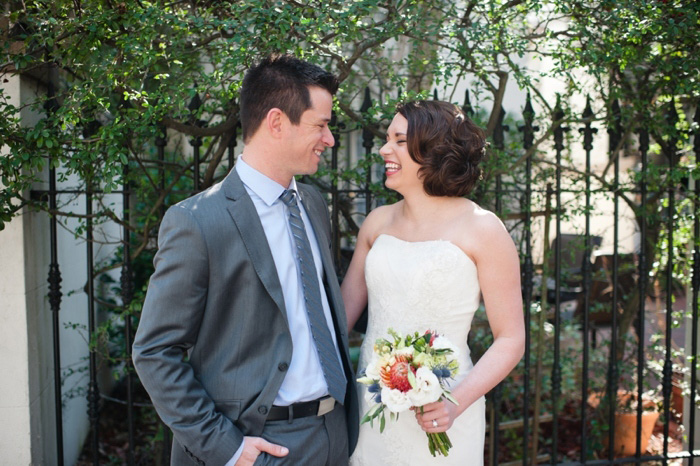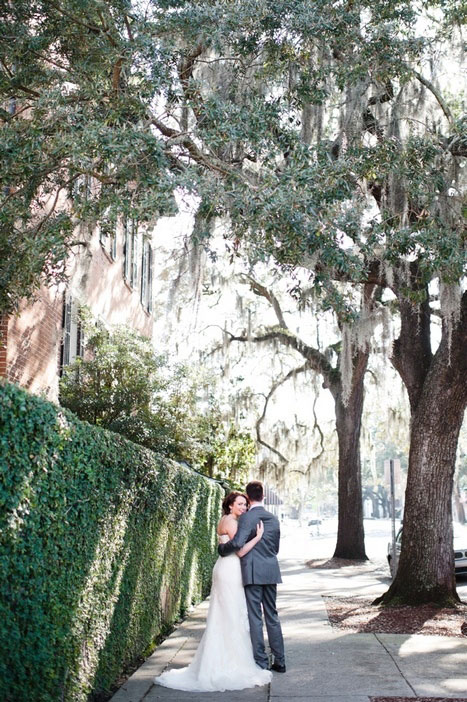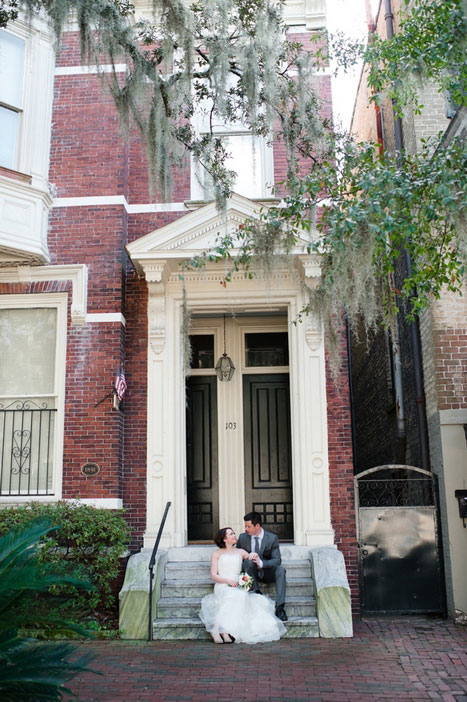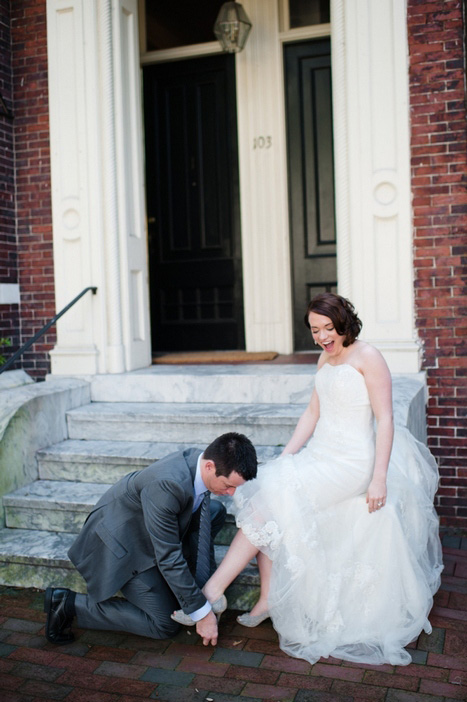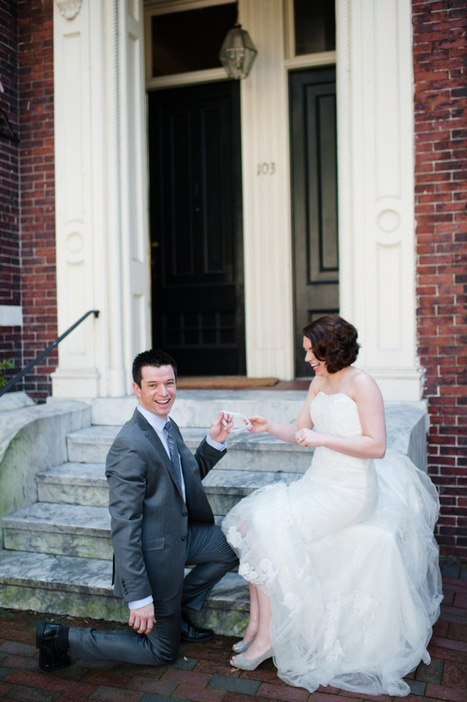 What was the best thing about having an intimate wedding?
The best thing about having an intimate wedding is the purity of it. The wedding isn't muddled with bridesmaids bickering or step-parents sighs; it is simply about the joining of two people. In the end you will just have each other, so to me a wedding should be just about each other.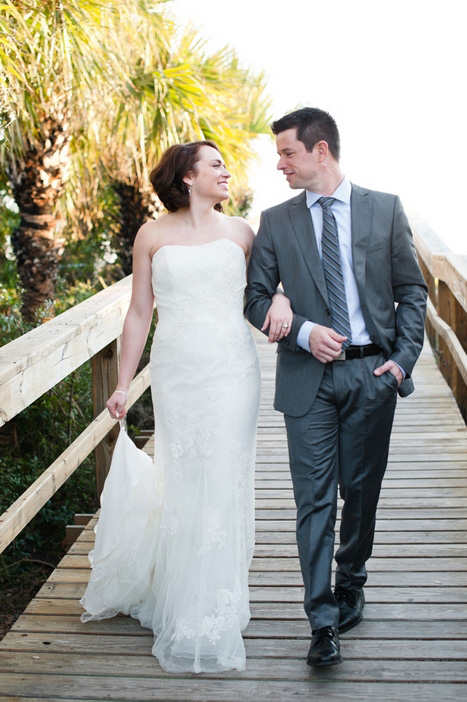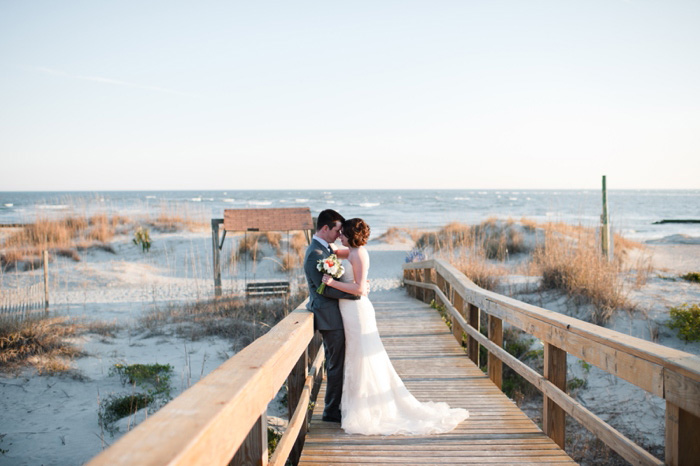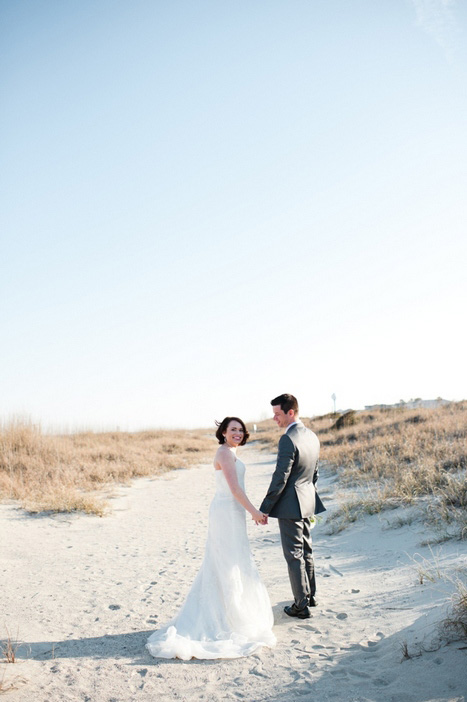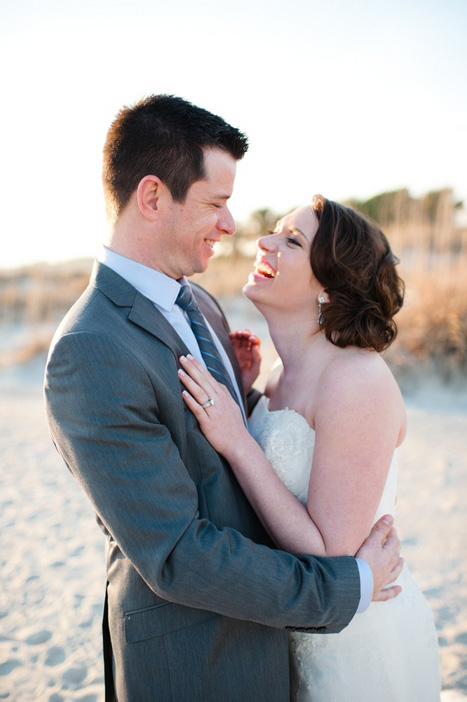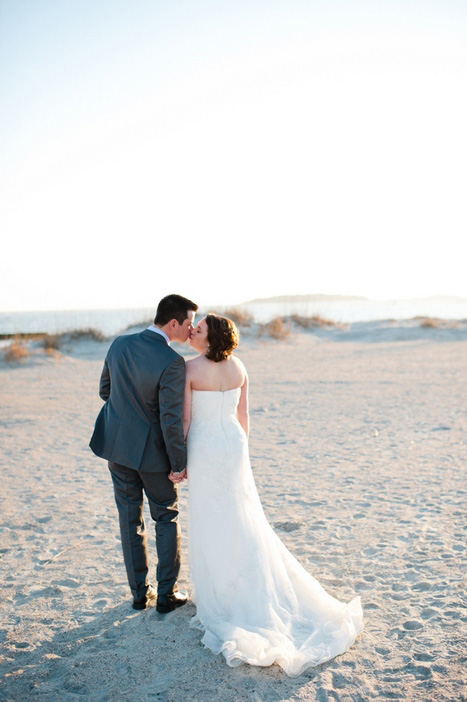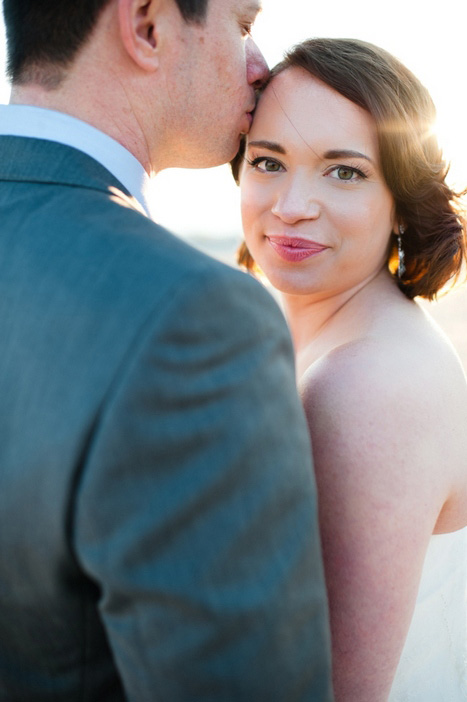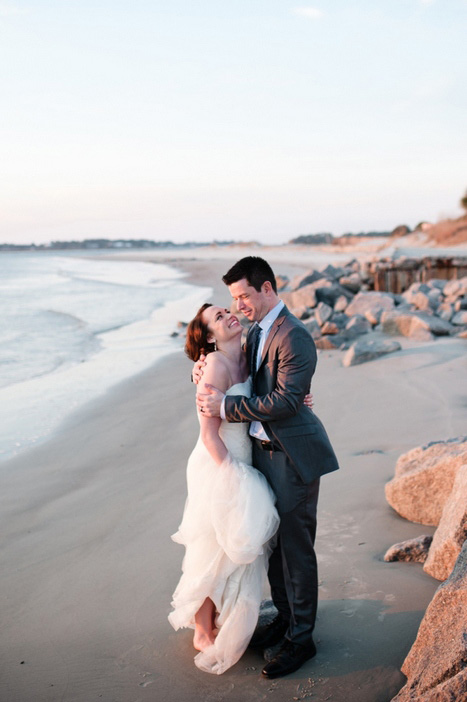 What advice do you have for couples who are considering an intimate wedding?
Do not bend: Don't waver when it comes to what you truly want, after all it is your wedding. Don't let people's opinions or thoughts get in the way of your intimate wedding.
Do bend: All girls have their dream wedding in their minds, but with intimate weddings, you need to be flexible and open to not having everything go exactly as planned. Since it will be small, a wedding coordinator is not needed so you may encounter speed bumps, but it is always better to go with the flow then to get stuck and upset! After all, who likes a pouty girl in a beautiful dress?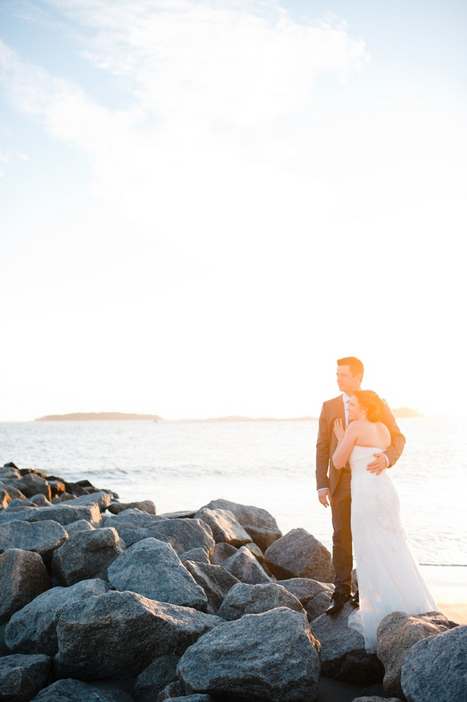 Vendors:
Photography: Brita Photography 
Make-up & Hair: Beyond Beautiful by Heather 
Florist: Garden on the Square
Dress: Wedding Angels 
Suit: Zara 
Officiant: Stephen Palmer Weddings