Ever since the royal wedding, nude, cream colored, and white bridesmaid dresses have been popping up everywhere. If you're comfortable with your bridesmaids wearing the same color as you, you'll see that you have several different options.
I love it when bridesmaid dresses have a Grecian feel, where it almost looks like the bridesmaids are attending to royalty.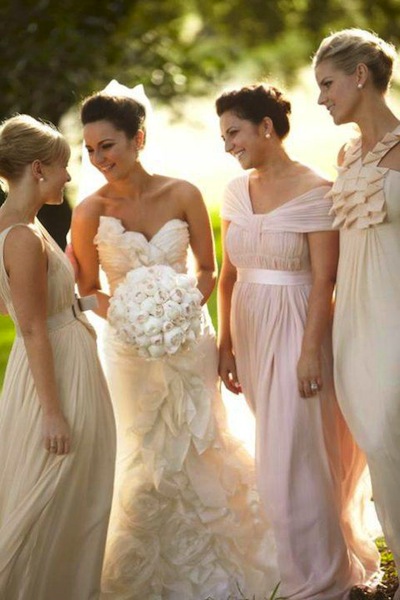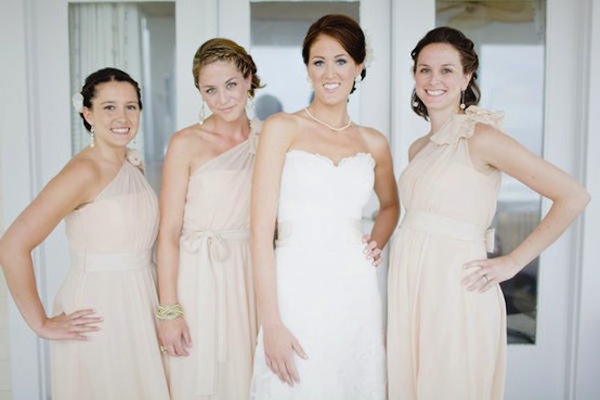 I also like the look of having the bride in a full length gown while her bridesmaids wear cocktail or tea length dresses. To me, this differentiates the bride from the bridesmaids more clearly.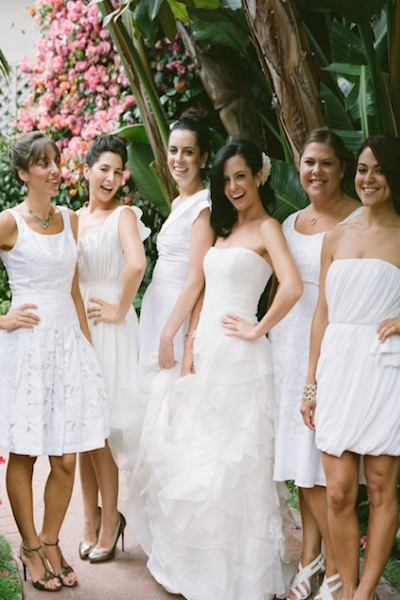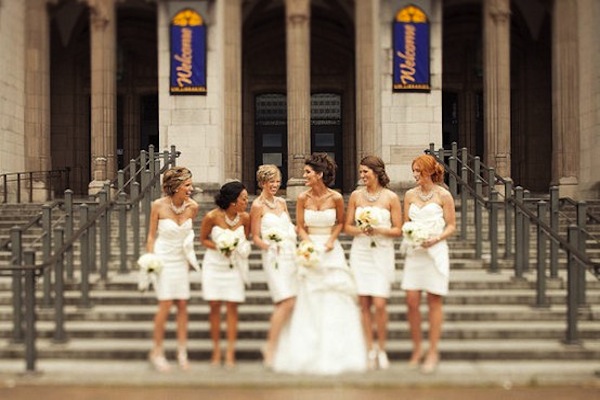 Nude, or blush colored dresses are also popular. These colors can be more flattering to some skin tones as well. I think this look can be incredibly ethereal.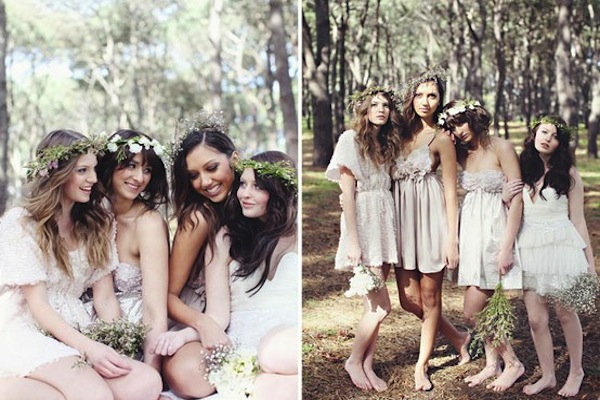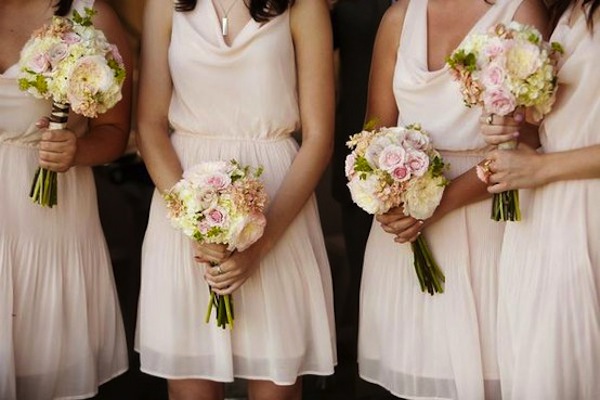 As always, I love any takes on a trend done with vintage. These vintage light colored bridesmaids dresses are stunning.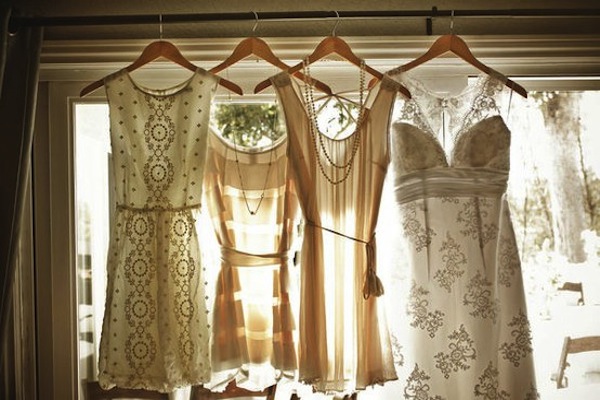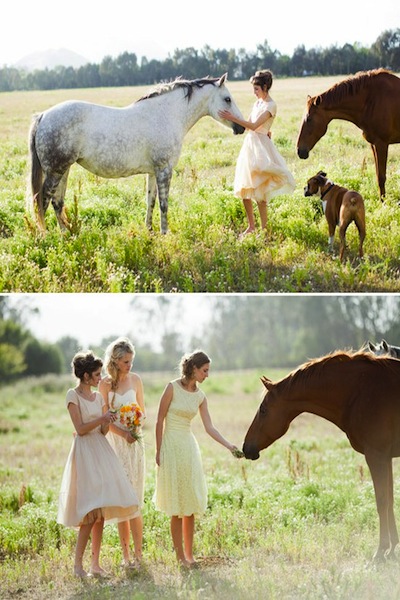 Another unique idea is to have the bridesmaids all be white and the bride's dress be another color. This way you still very much know who the bride is, but it takes a modern spin on it.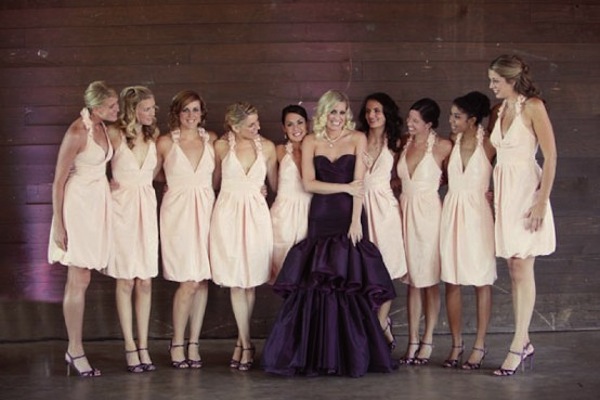 Would you choose to have your bridesmaids match you in white, or would you opt for nude or blush colored dresses instead? This is a look that can be done with matching dresses, vintage ones, mix and match styles or lengths. You could even have an alternative colored gown yourself so that your gown pops against your neutral colored bridesmaids' dresses.
Image One: stylemepretty.com; Image Two: stylemepretty.com; Image Three: stylemepretty.com; Image Four: stylemepretty.com; Image Five: greenweddingshoes.com; Image Six: stylemepretty.com; Image Seven: stylemepretty.com/california; Image Eight: stylemepretty.com; Image Nine: greenweddingshoes.com; Image Ten: stylemepretty.com