When it comes to bridal jewelry, the necklace is usually the star of the show. With the trend for bold necklaces growing ever popular it's time for a bit of a revamp. A pair of statement earrings can be a great alternative to a necklace. Earrings will give you all of the impact that you need and complement your dress style without being a distraction.
A minimal dress with thin straps can be easily elevated with the addition of a birdcage veil, and gorgeous oversized chandelier earrings. If you're not into hanging earrings then you can go for a stud with plenty of detail that reaches up on the ear. An updo worn with a strapless dress and statement earrings are a winning combination.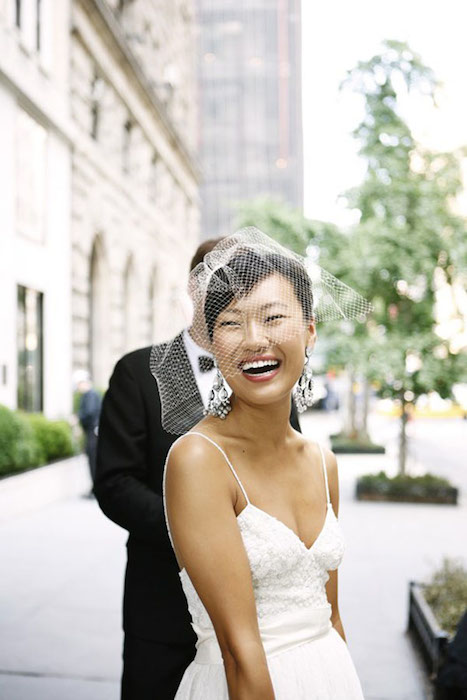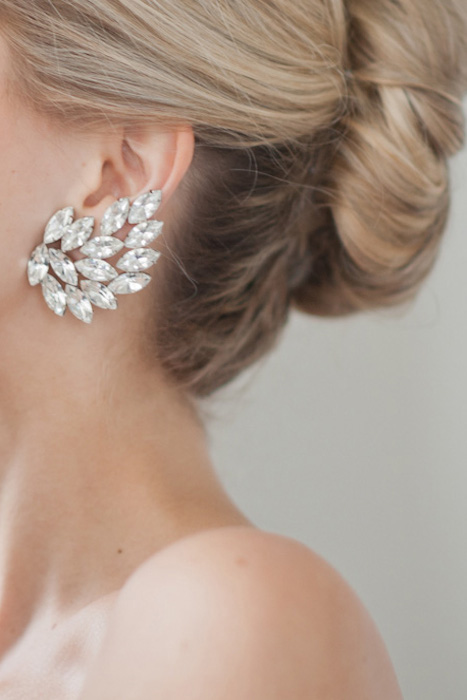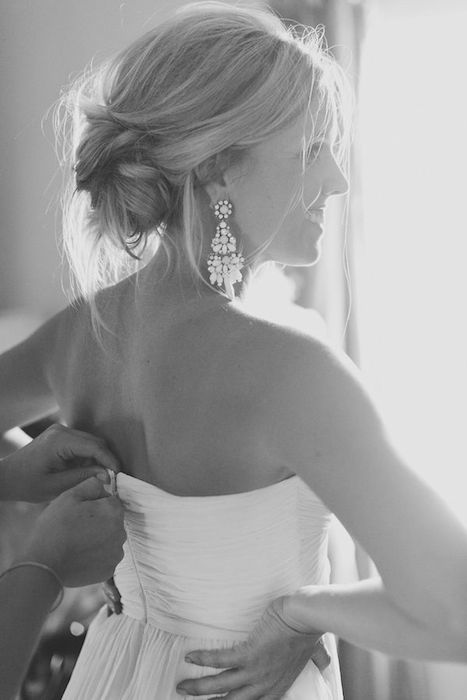 We can't get enough of these black and gold druzy earrings! Emerald jewelry has a look of opulence and old-Hollywood glamour, making them a must-have for fifties-inspired nuptials. Whether you believe in the tradition of wearing something blue or not, you certainly don't need an excuse to rock some cobalt blue earrings.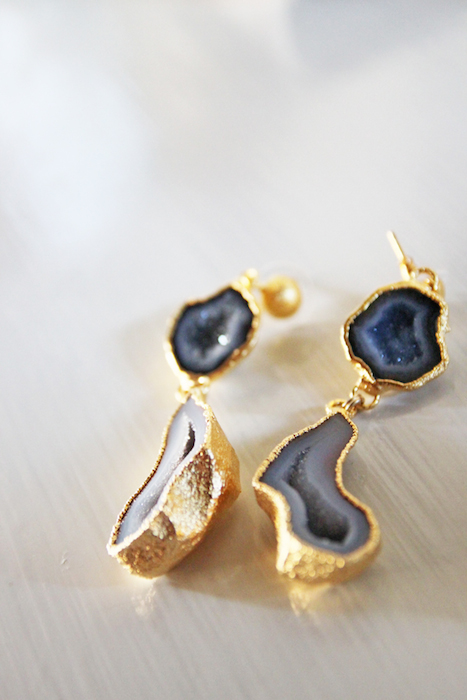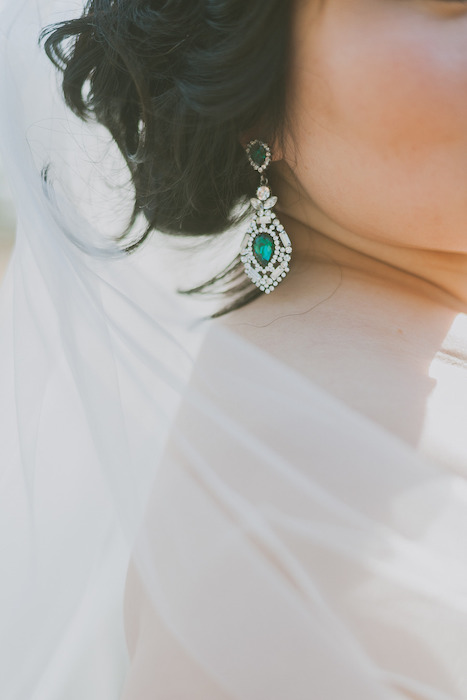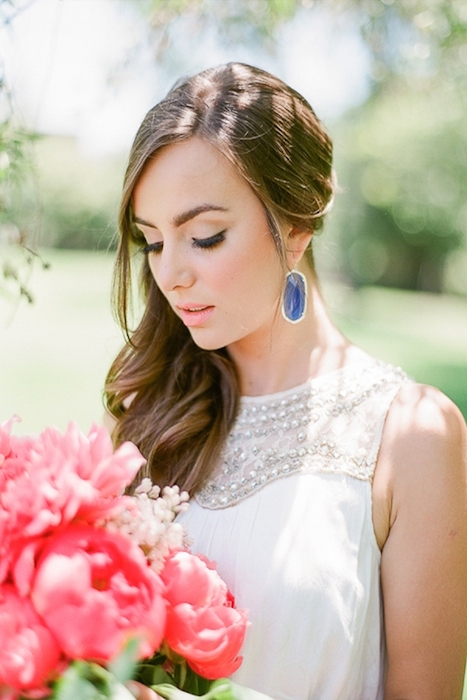 The shape of your earrings are just as important as the stone. Teardrop settings have a timeless quality that still manage to look delicate in larger sizes. Likewise, going for classic stones and cuts will ensure that your earrings can be worn way beyond your wedding day or preserved and passed down.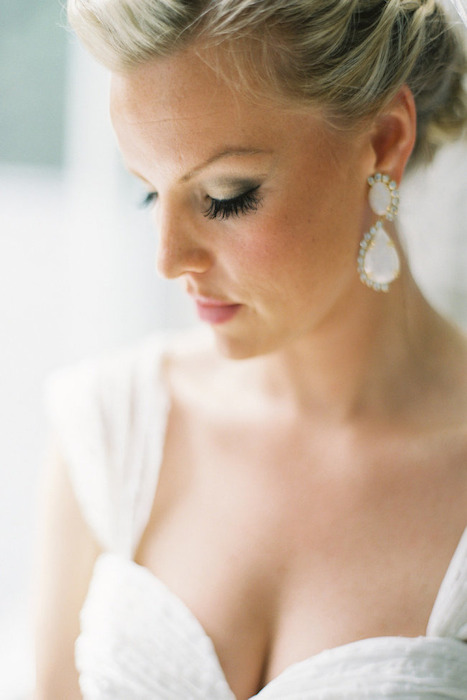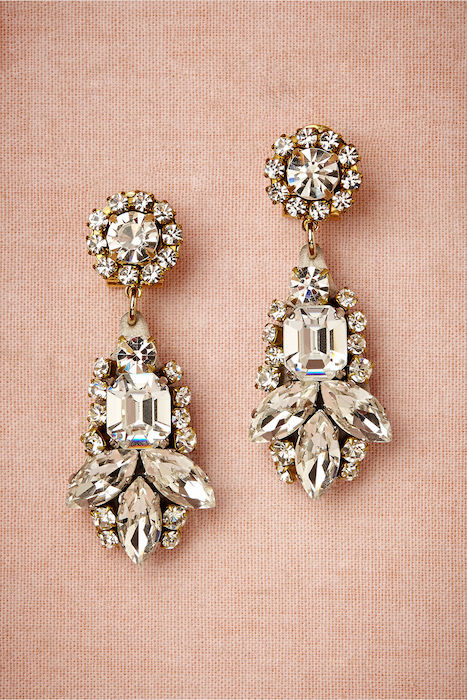 This bold pair consists of smaller crystals in a wider shape that has a different look to the larger stones. For vintage brides, a pearl drop earring is the way to go. It will complement your style and you can also pair it with a hair accessory to complete it.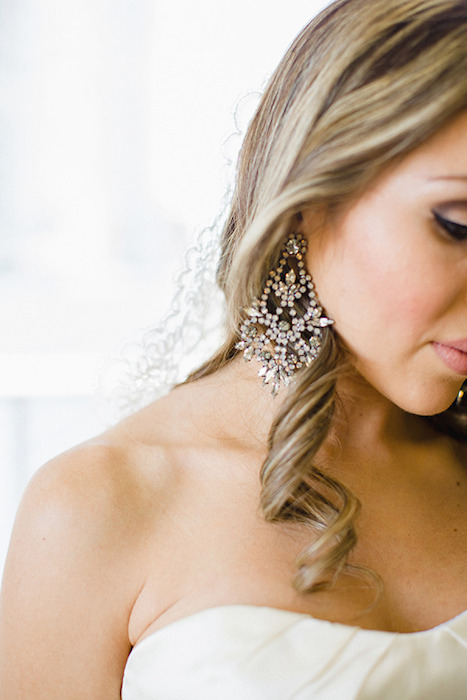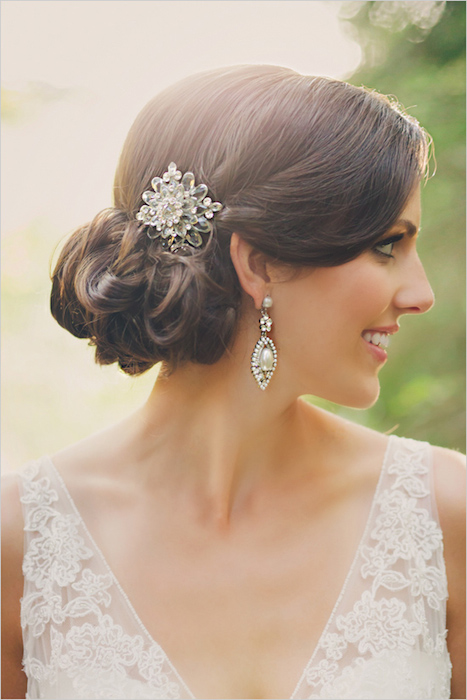 Photo one: snippetandink.com; Photo two: greylikesweddings.com; Photo three: heatherhawkinsphoto.com; Photo four: justinablakeney.com; Photo five: day7photography.com; Photo six: elizabethannedesigns.com; Photo seven: gabeaceves.com; Photo eight: bhldn.com; Photo nine: elainepalladino.com; Photo ten: weddingchicks.com