With the recent  popularity of Disney's runaway hit, Frozen, we have no doubt that more than a few brides will be looking to the animated fairytale for a little wedding inspiration this winter; so, this week, we thought we'd help those brides out with a few color schemes inspired by the film. These 5 ice blue palettes are chic and contemporary, and, best of all, they're perfect for Disney and non-Disney lovers alike.
This color palette filled with cool icy tones is perfect for the ultimate Frozen fan out there. It's Queen Elsa approved!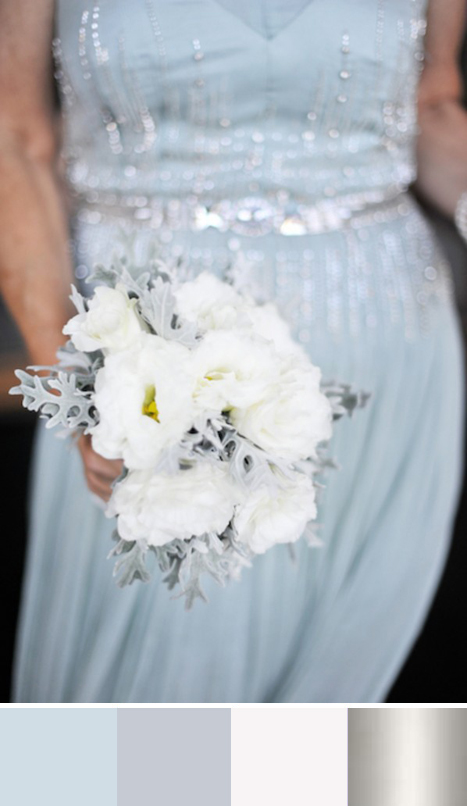 For a less literal interpretation of the film, this color palette mixes warm autumnal tones with cool blue hues, for a rustic, cozy feel.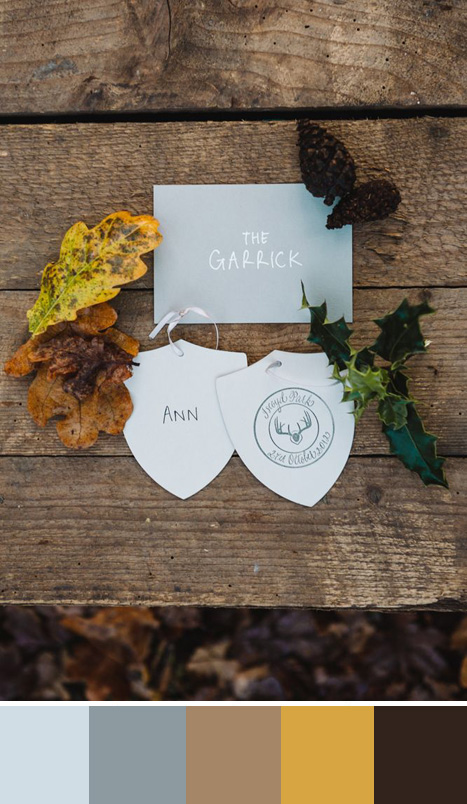 Three shades of blue make this fresh, contemporary palette perfect for any season.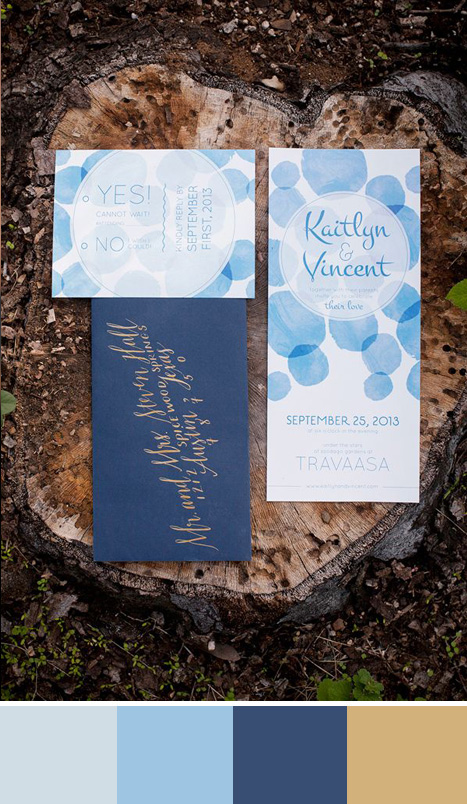 If you're planning your wedding for when the ice has already started to melt, this palette incorporates a little wintery ice blue action with lots of spring green, making it ideal for April nuptials.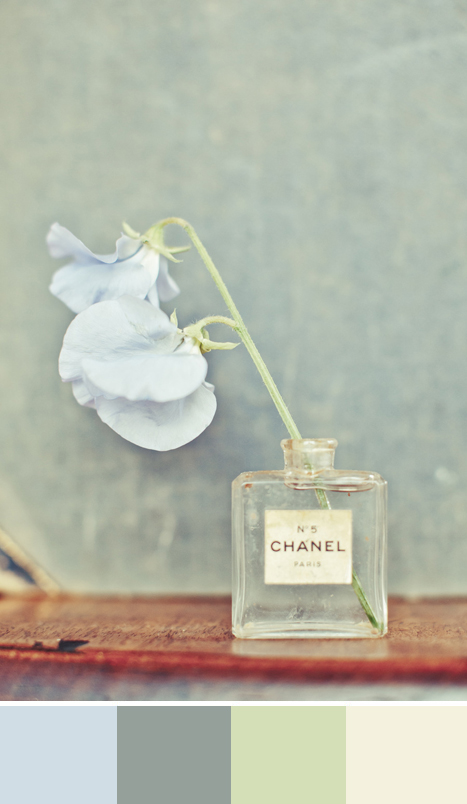 Another perfect palette for spring, this pretty color scheme pops to life with two shades of pink.
Photo one: elizabethannedesigns.com; Photo two: rockmywedding.co.uk; Photo three: ruffledblog.com; Photo four: stylemepretty.com; Photo five: magnoliarouge.com