Most couples find planning a wedding – even an intimate one – stressful, but not Jennifer and Casey. The couple included their friends in the planning process making the whole thing a team effort – and a downright pleasurable one at that! Their friends even arranged a few special musical surprises for the bride and groom, making it a truly special and memorable day for everyone involved.
Special thanks to Shannon Moore for sharing their beautiful wedding with us today!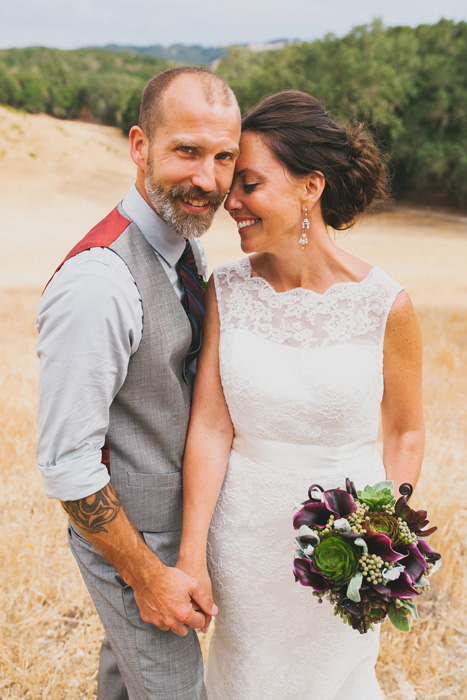 Jennifer, 36 & Casey, 36
Templeton, CA
Wedding Date: July 19, 2014
Number of Guests: 60
Wedding Cost: $26,000
Wedding Ceremony Location: Dancing Deer Farm, Templeton, CA
Wedding Reception Location: Dancing Deer Farm, Templeton, CA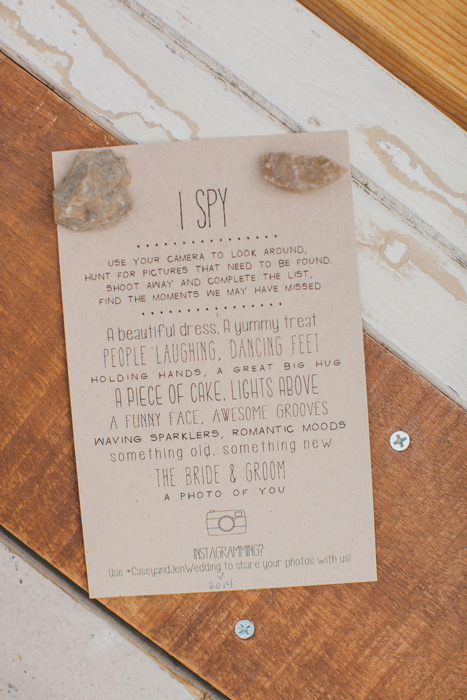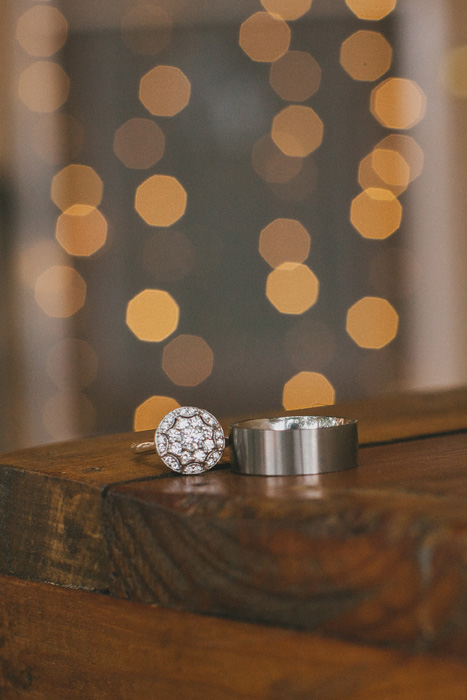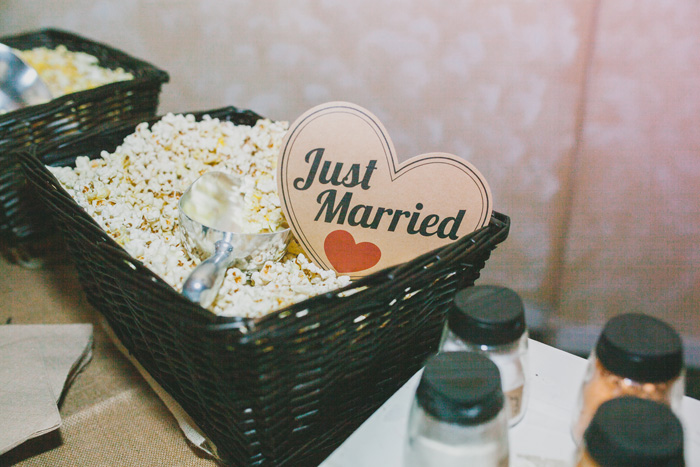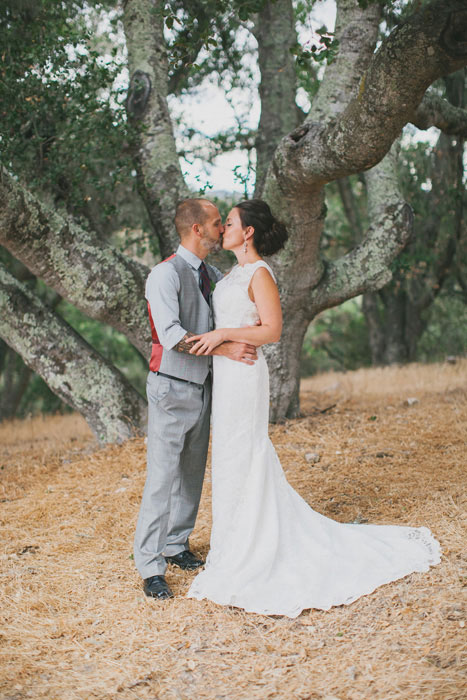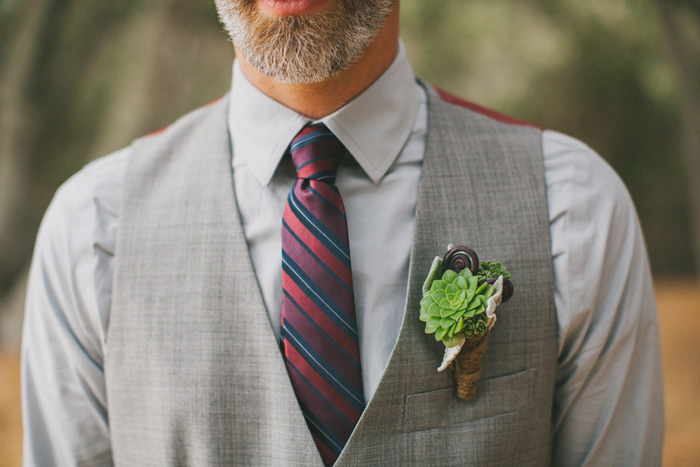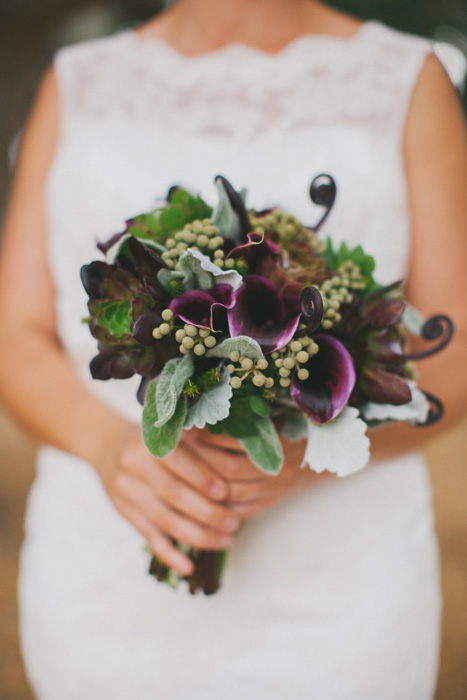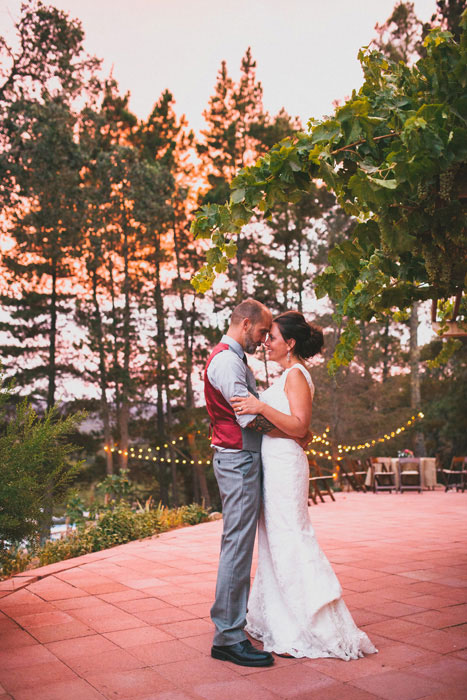 Why did you have an intimate wedding?
The process of entering into a relationship, getting engaged, and planning a wedding was moving and overwhelming. We wanted the people who had been integral in our process to be there celebrating our marriage. Sharing that day with those directly involved in our love was very important to us. Also, we had a wedding weekend, so that we all had time to spend together and connect before the actual ceremony. It was beautiful!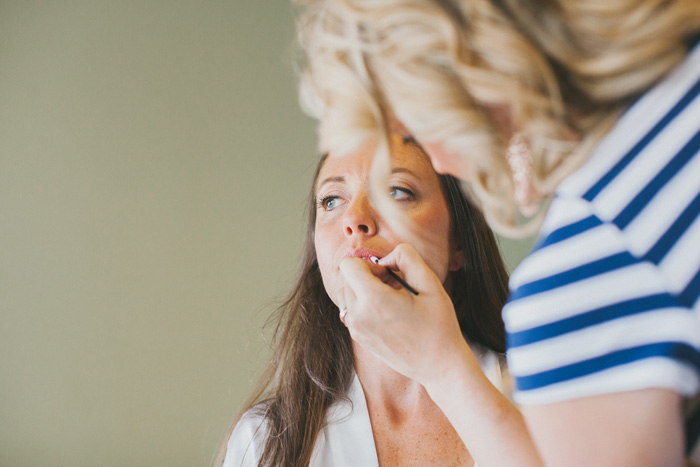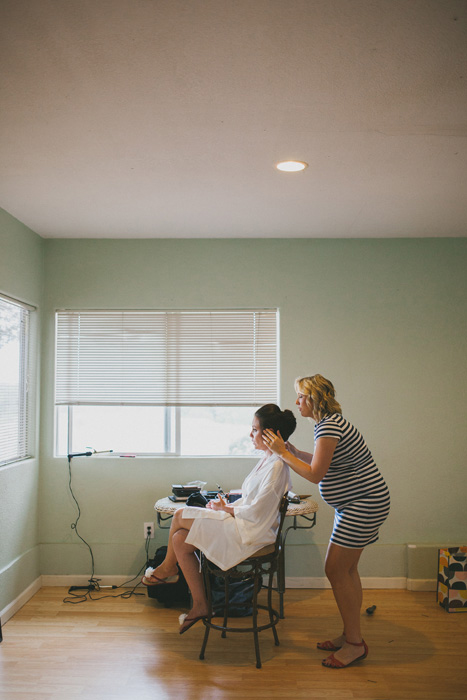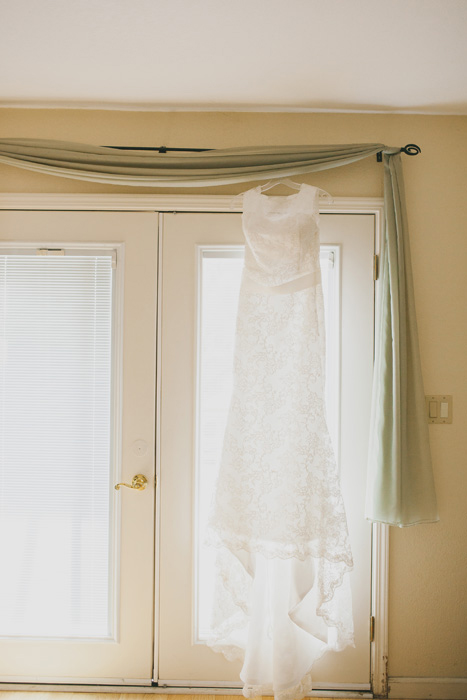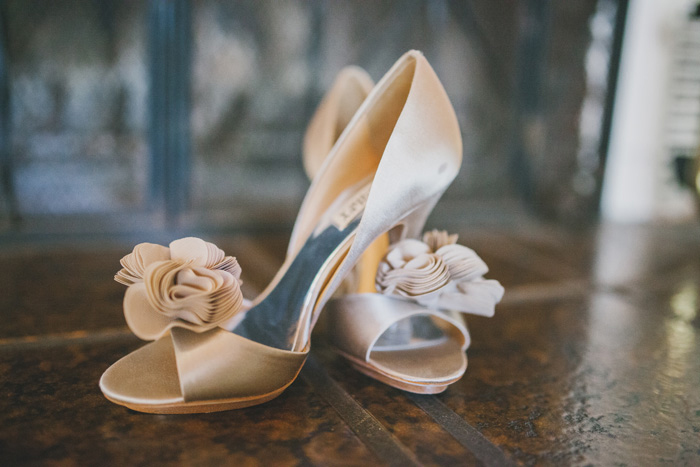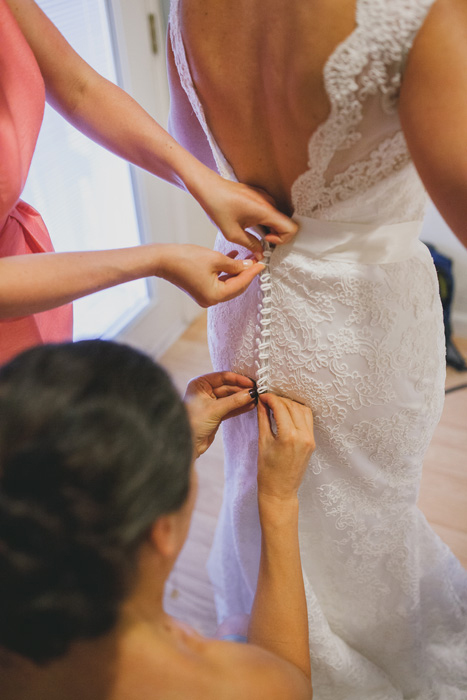 What are some of the challenges that you faced planning an intimate wedding?
In my opinion, it was more fluid to plan an intimate wedding because everyone was involved and it was more of a team effort than just a couple planning a wedding. Our friends are amazing and the planning was quite pleasurable!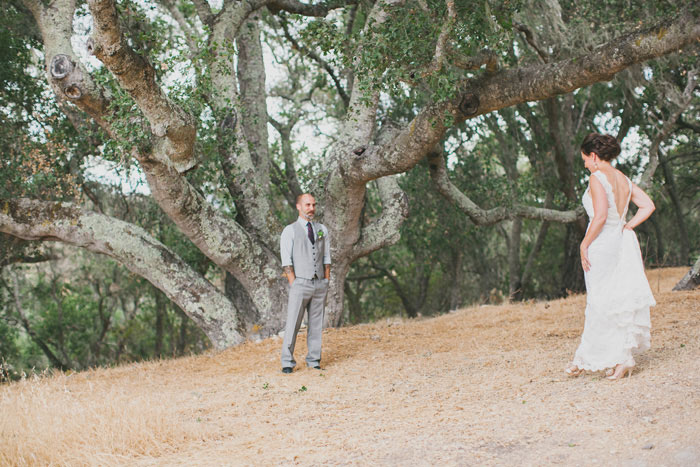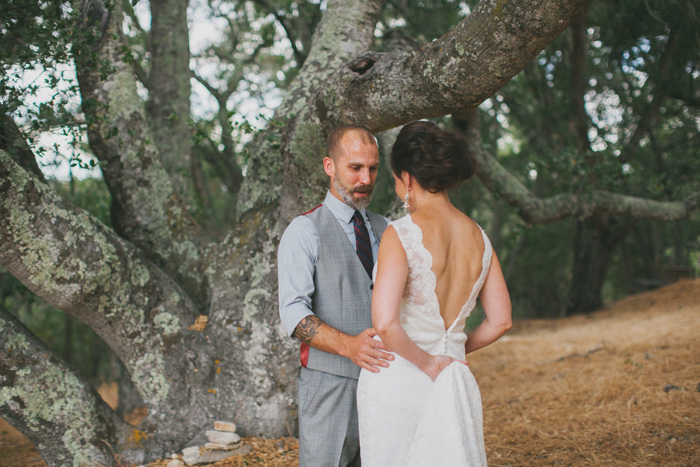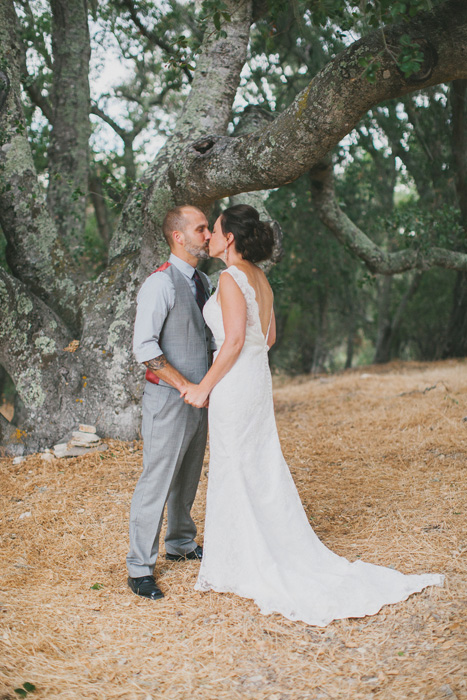 Was it difficult to pare down the guest list?
No, we felt very certain about being surrounded by friends who love and support us and the decision on the guest list was quite easy!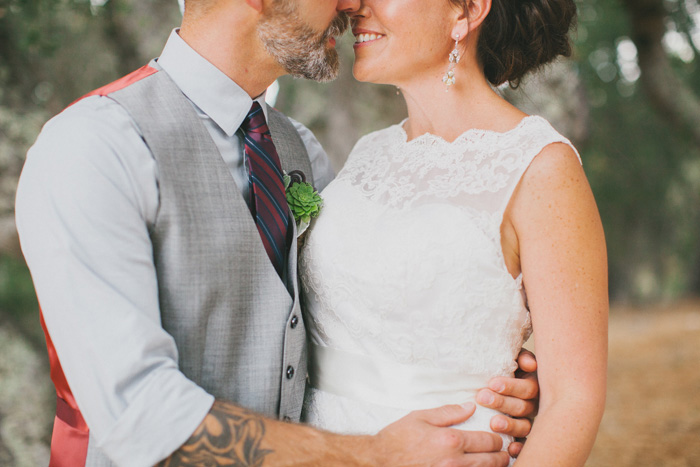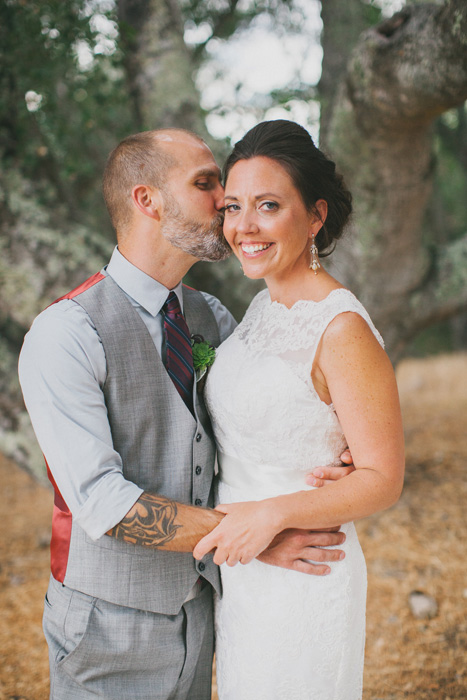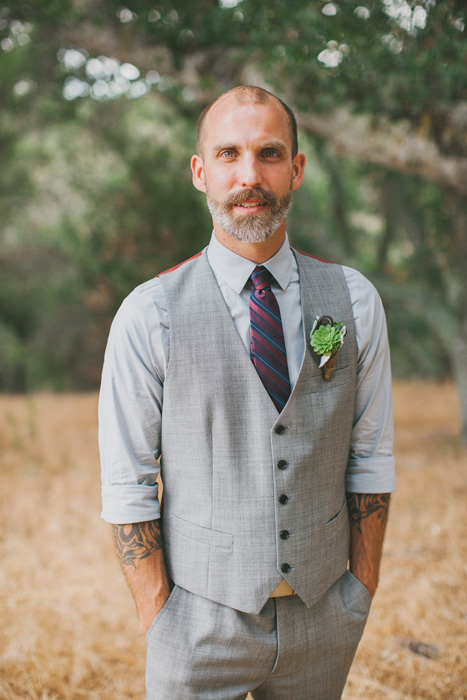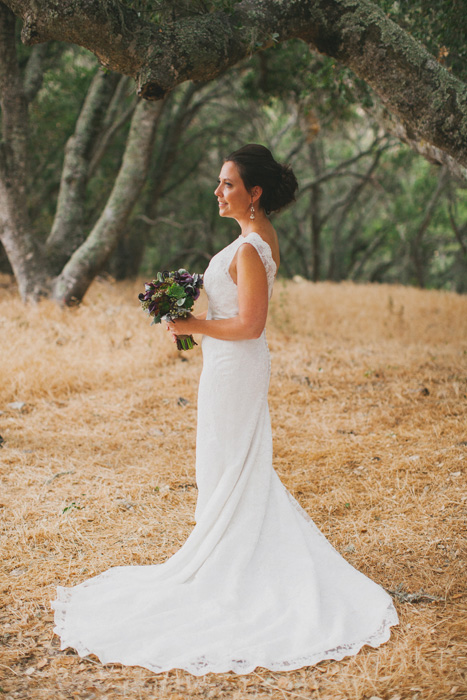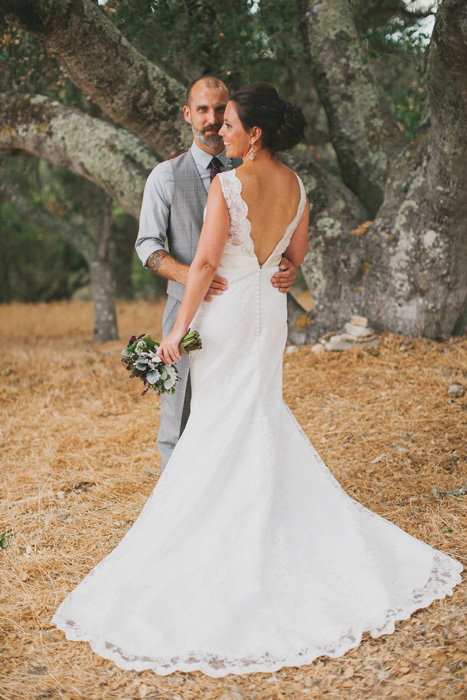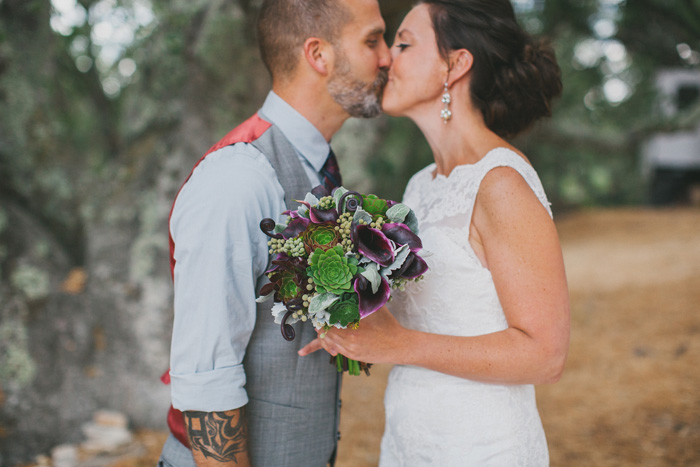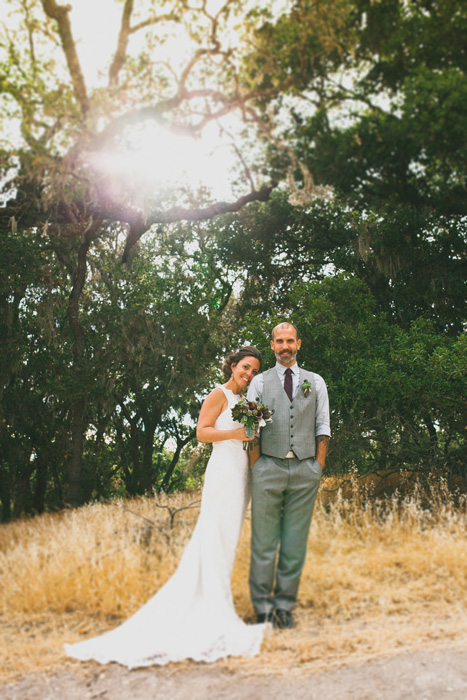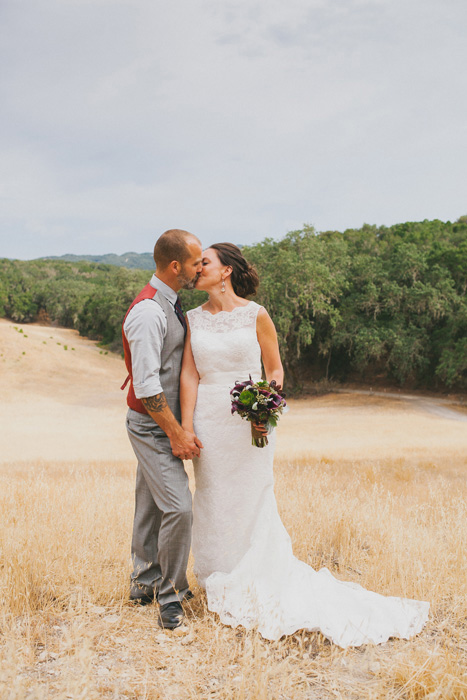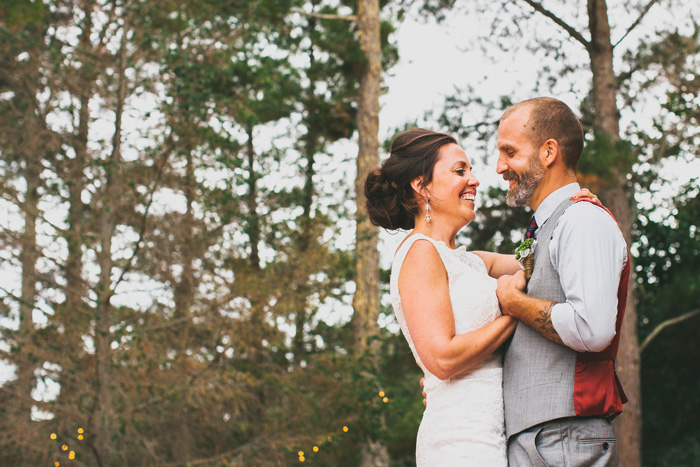 Did you have any 'issues' with the small guest list from friends and family? If so, how did you address them?
No issues! Casey and I both have cut contact with our families and so our guests included friends only and we invited every friend that was important to us in our lives.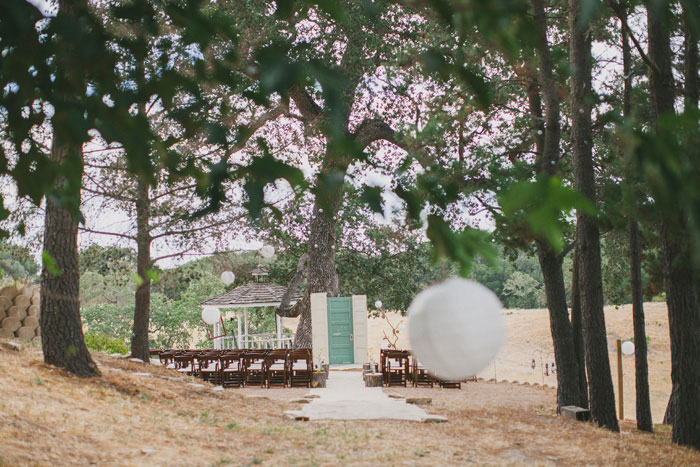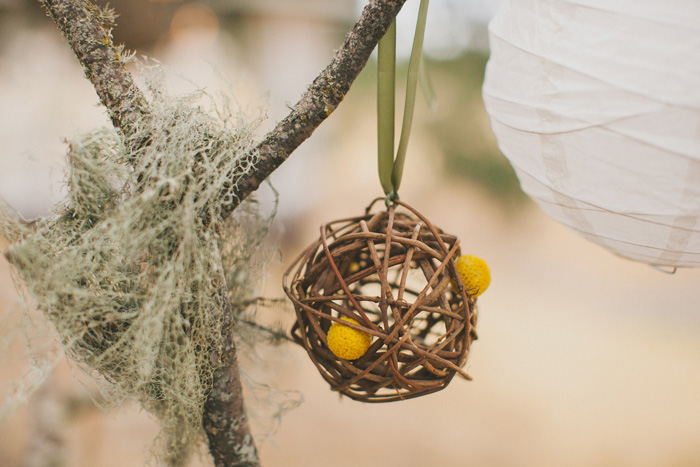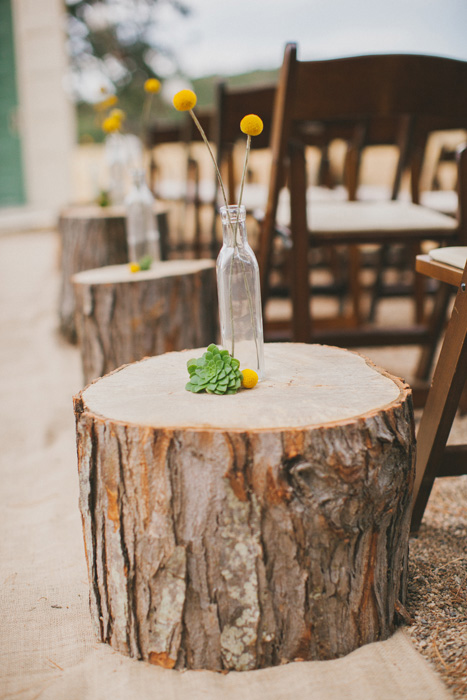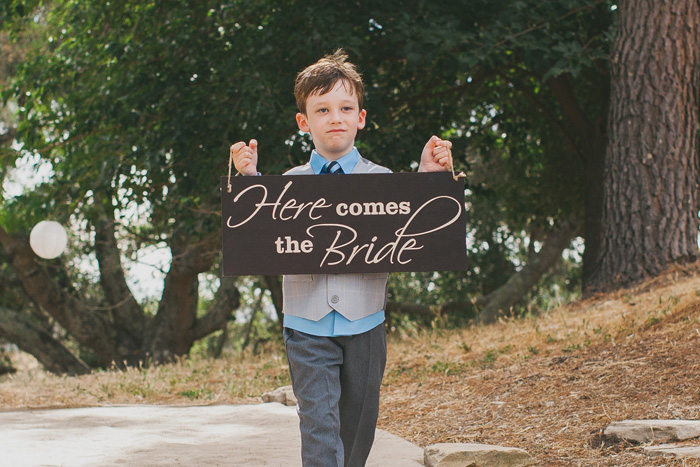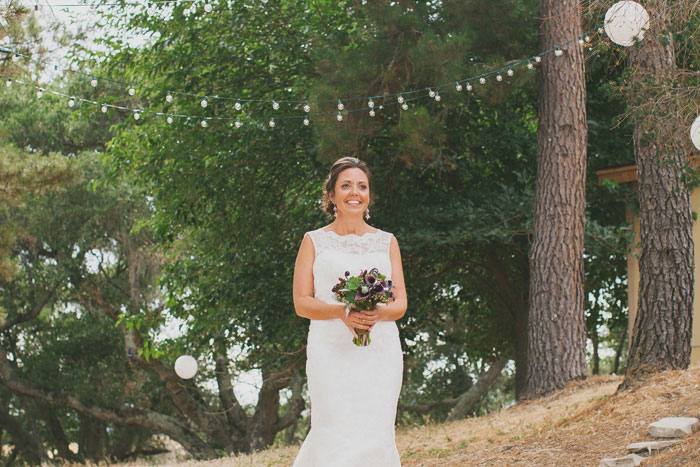 What were the highlights of the ceremony?
So many! Unbeknownst to me, all of our friends had gotten together and recorded a song that was played as I walked down the aisle. So beautiful! Our friends, Joe & Nikkia, sang a song to us during the ceremony. We let them choose the song and it was a surprise revealed during the ceremony. They blew us away with a lovely and moving choice. Also, at the very moment that our officiant, Jono, was talking about the future, our friends' two year-old son ran up to us on the podium with an orange popsicle. It was classic.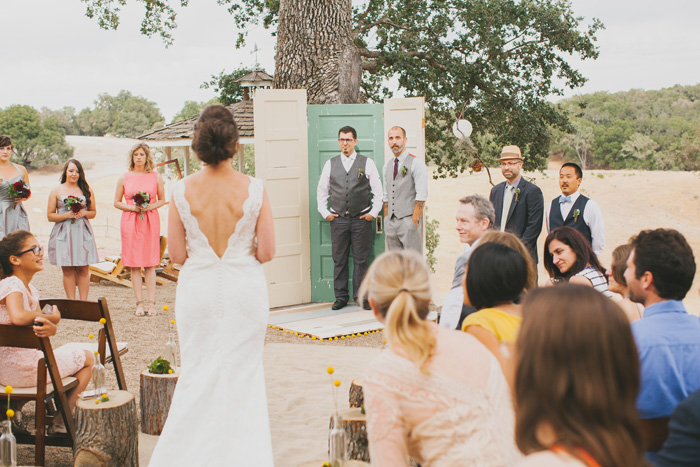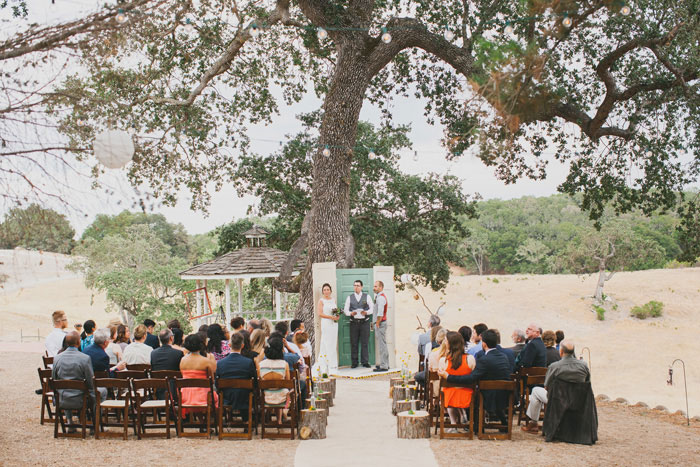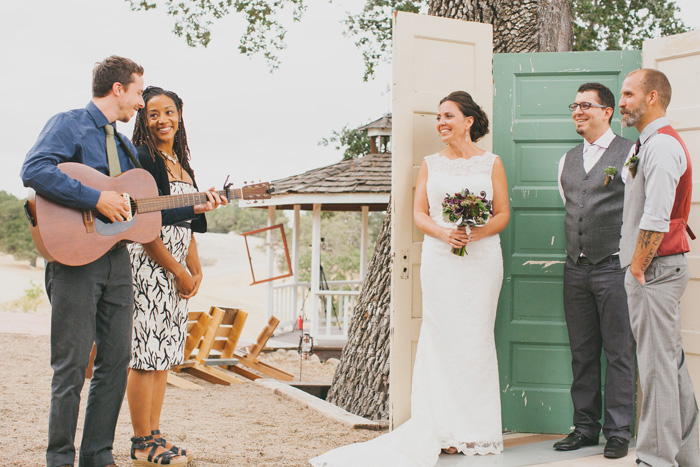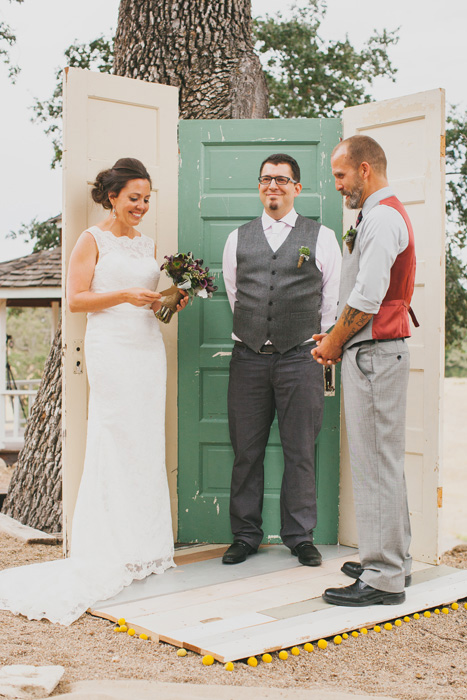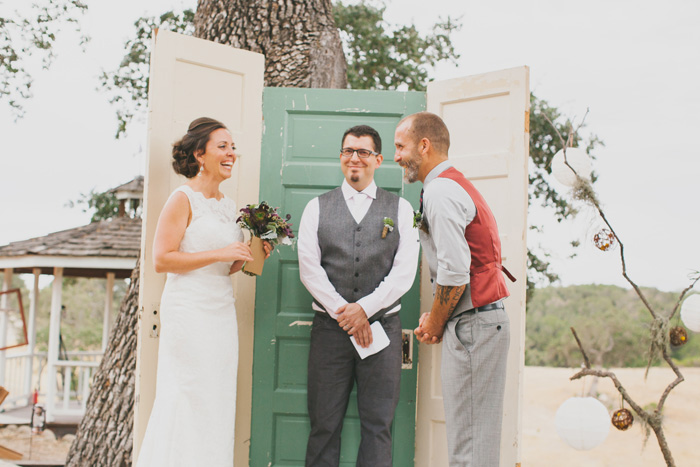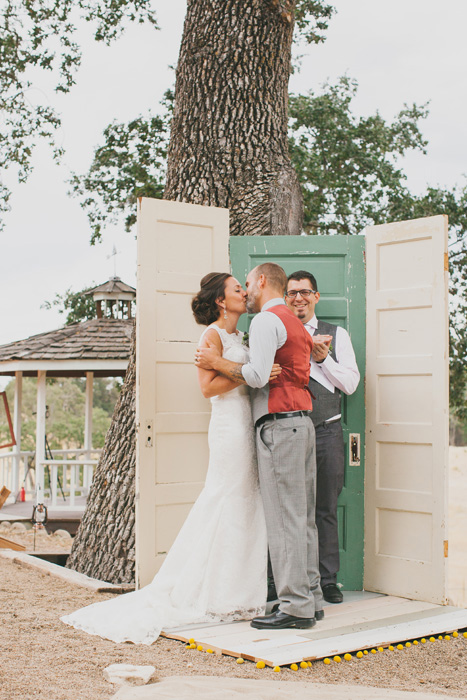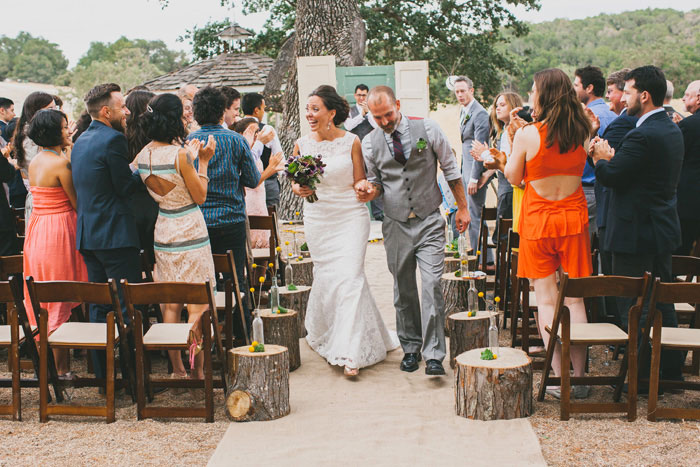 What were the highlights of the reception?
Again, so many! The speeches by our bridal party had us both in tears the entire time. Standing on the veranda and watching all my friends clicking away with utter joy and goofiness in the photo booth was priceless. We had a late night dance party in the barn on the property and watching everyone dancing their hearts out was great!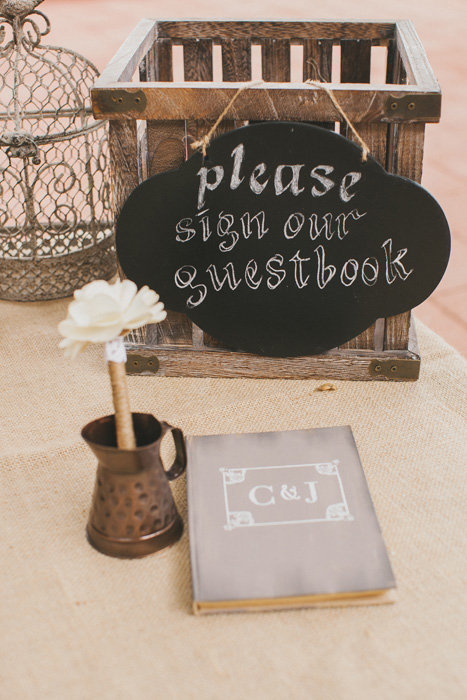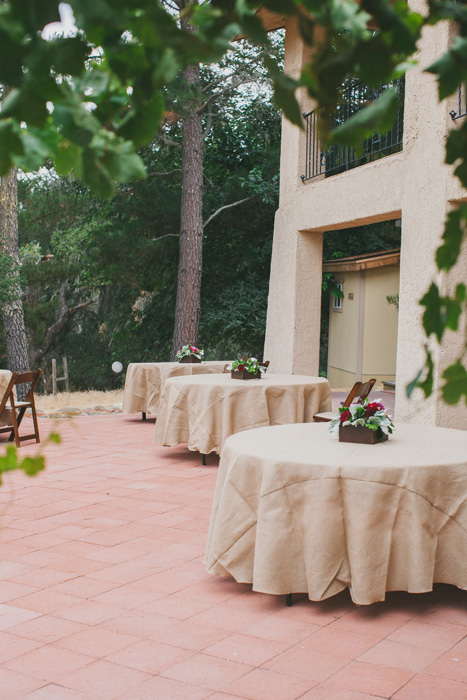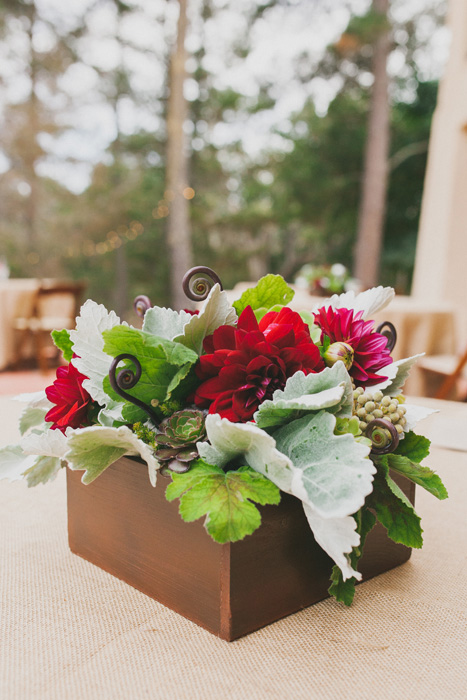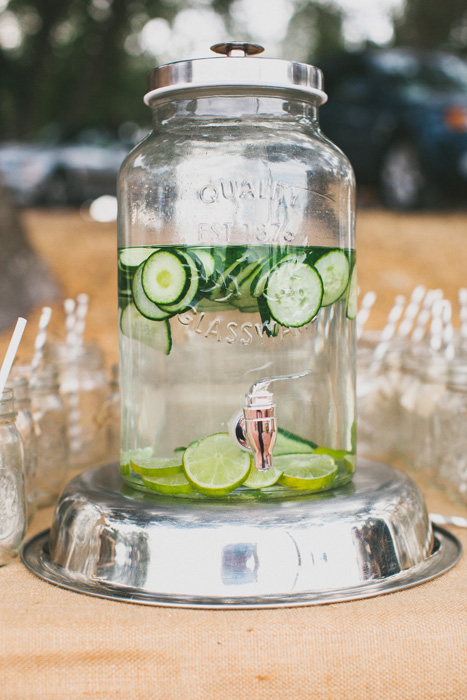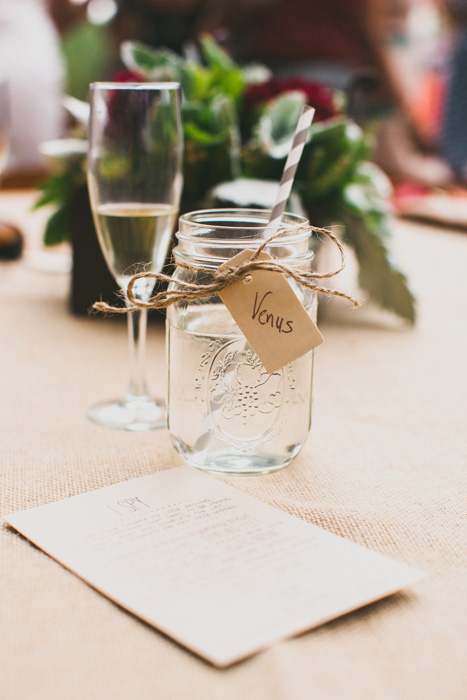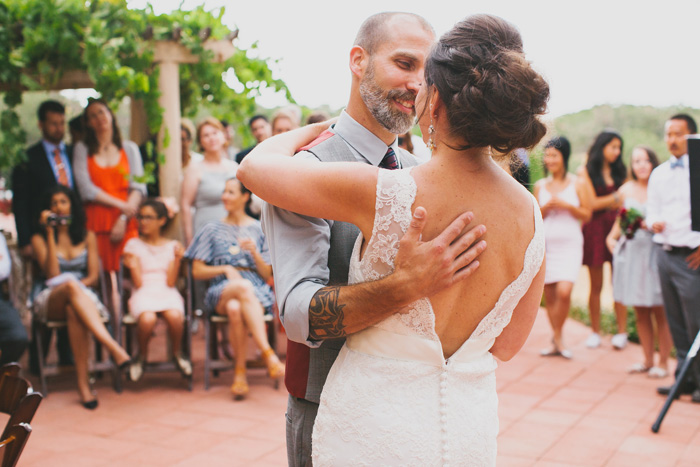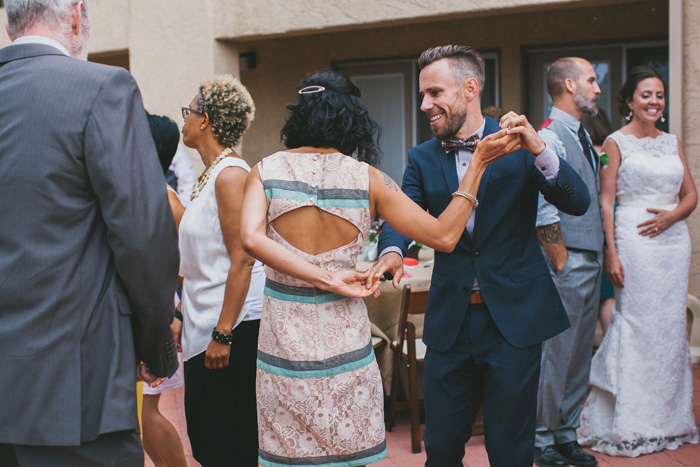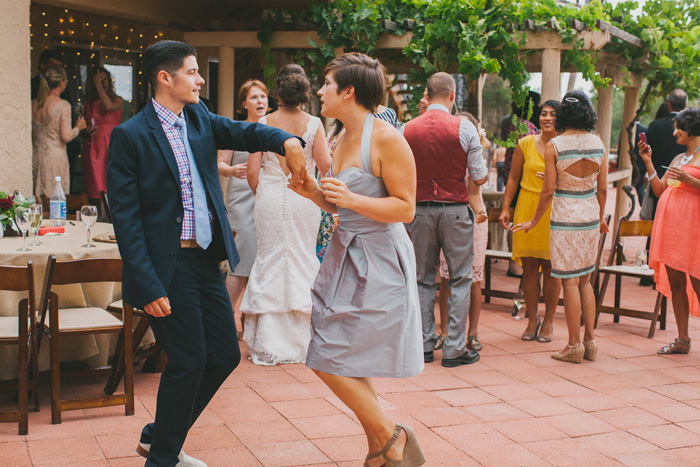 What was the best thing about having an intimate wedding?
I got to spend time with the people I love!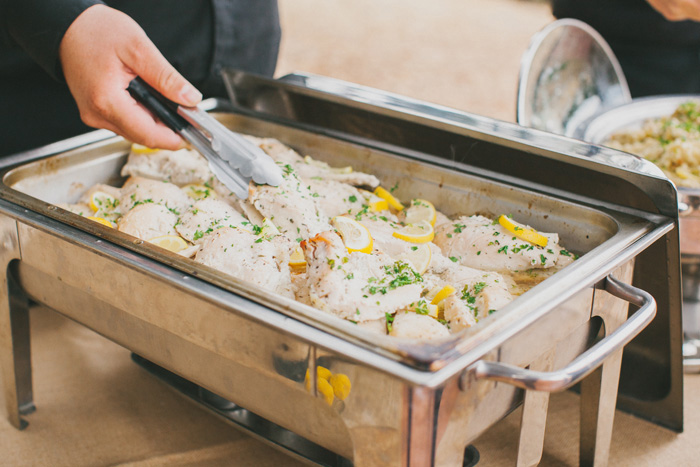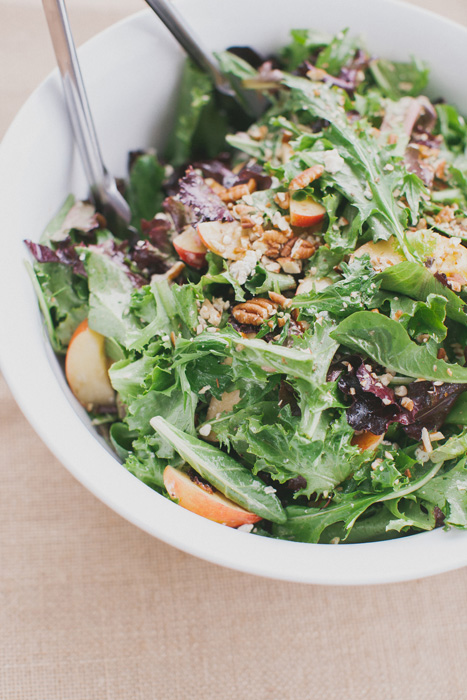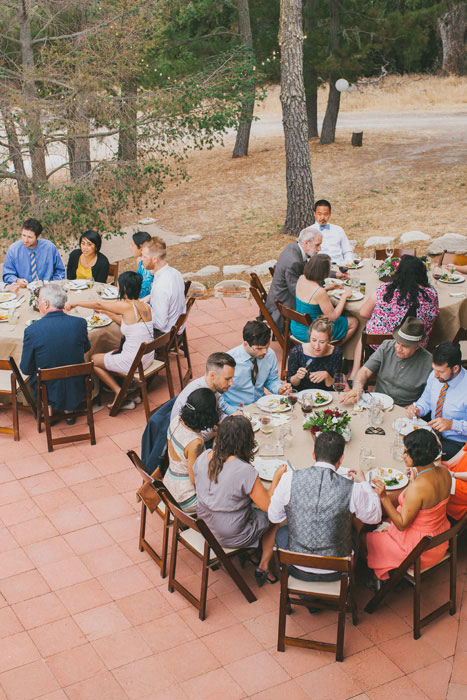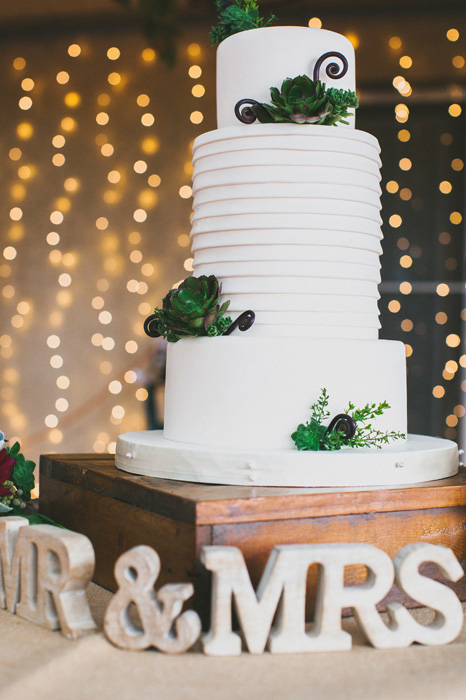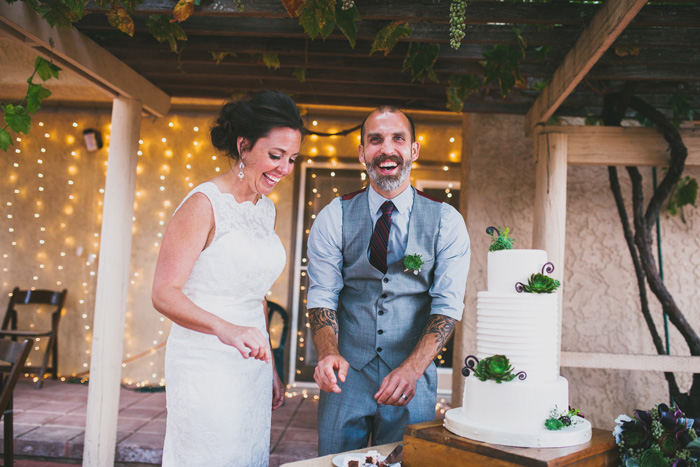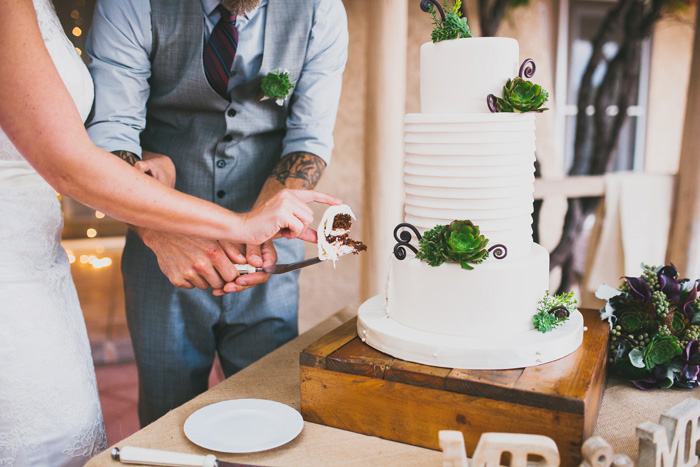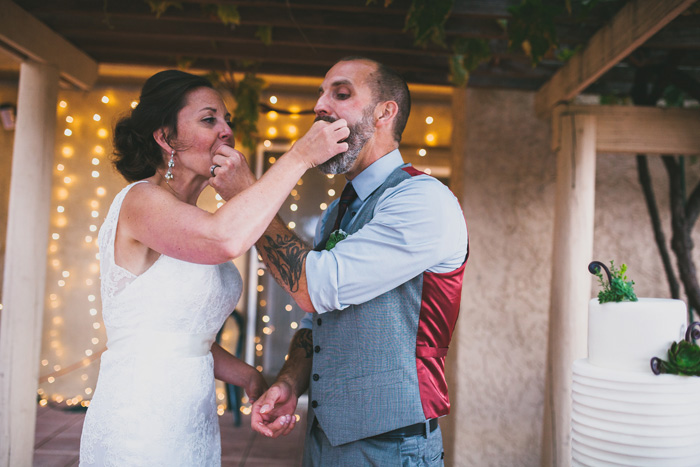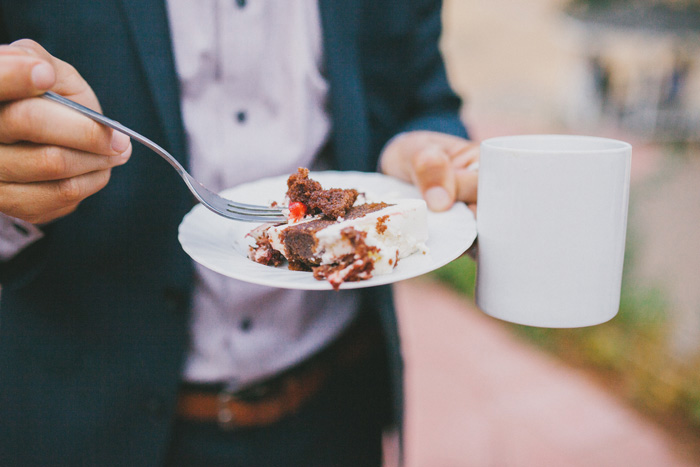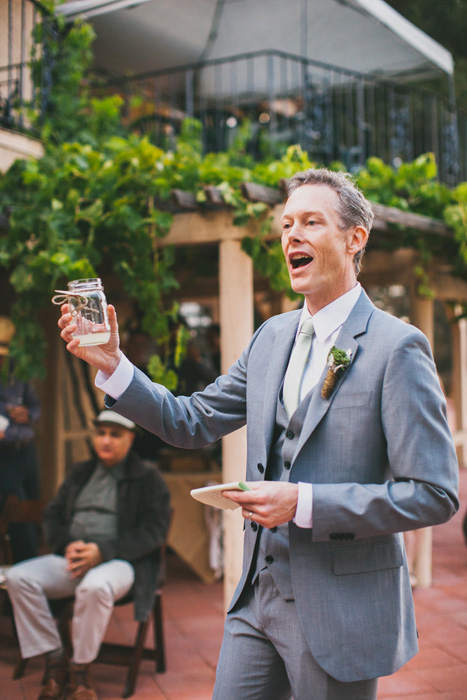 What advice do you have for couples who are considering an intimate wedding?
DO IT! Getting married is such a monumental life transition and it's meant to be nurtured by those around you who love you. Also, having an intimate wedding offers the opportunity to connect more with your guests and make the day memorable for everyone!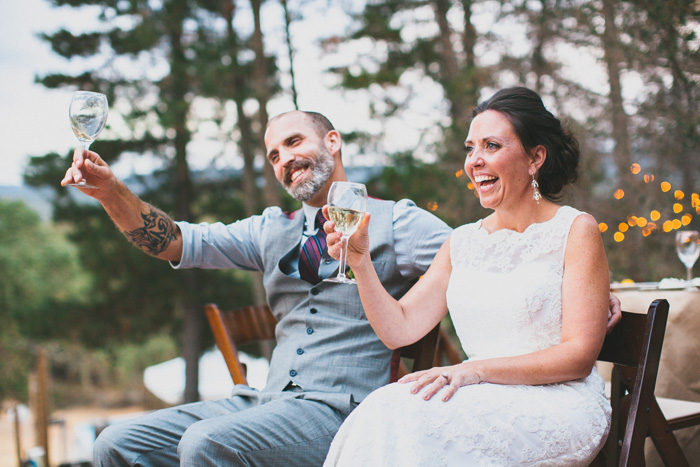 Vendors:
Photography: Shannon Moore – Plum Jam Photography
Flowers: Erin at Sprigs Floral Designs