Amy and Peter's wedding anniversary is a date that surely neither of them will ever easily forget. The couple met on the 4th of July at an Atlanta Braves game, and they were wed exactly four years later. Despite originally wanting to elope, the couple settled on an intimate garden ceremony with just their families, followed by a larger reception filled with family, friends, and fireworks.
A huge thank you to Paige Jones for capturing Amy and Peter's big day and sharing it with us!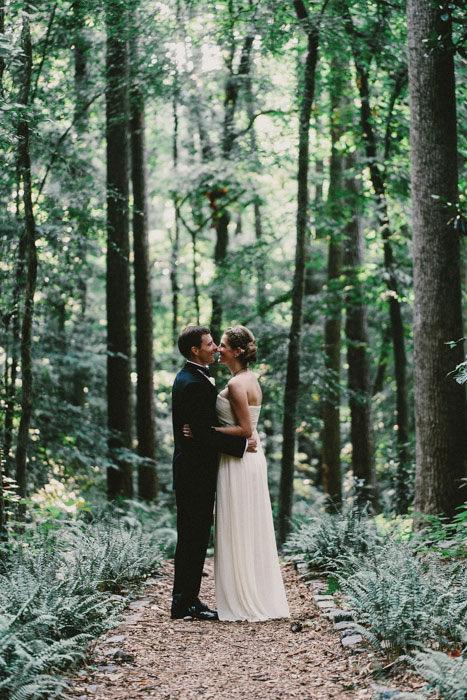 Amy, 32 & Peter, 31
Atlanta, Georgia
Wedding Date: July 4, 2014
Number of Guests: approximately 35 (only family, minus our officiant, who is Peter's childhood friend) for the ceremony
Wedding Cost:  $25,000
Wedding Ceremony Location: The Boxwood Gardens at the Swan House
Wedding Reception Location: The SkyLounge at the Glenn Hotel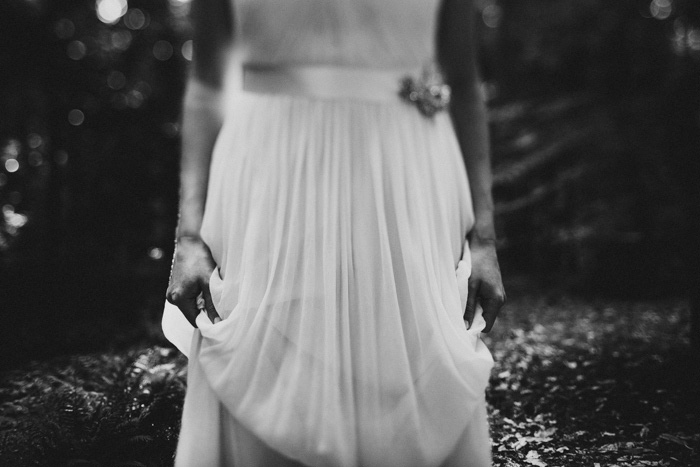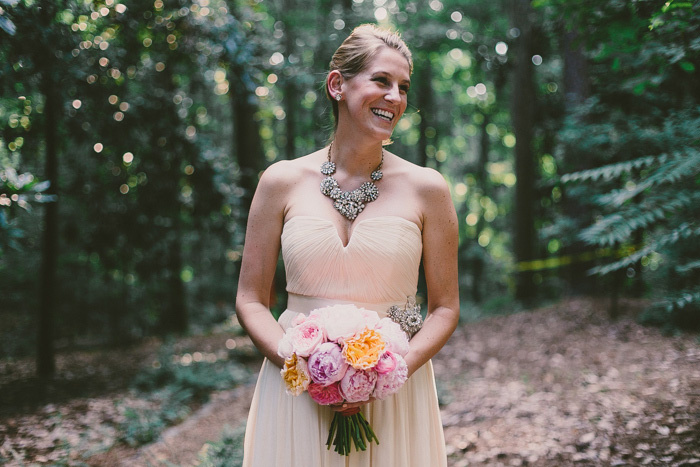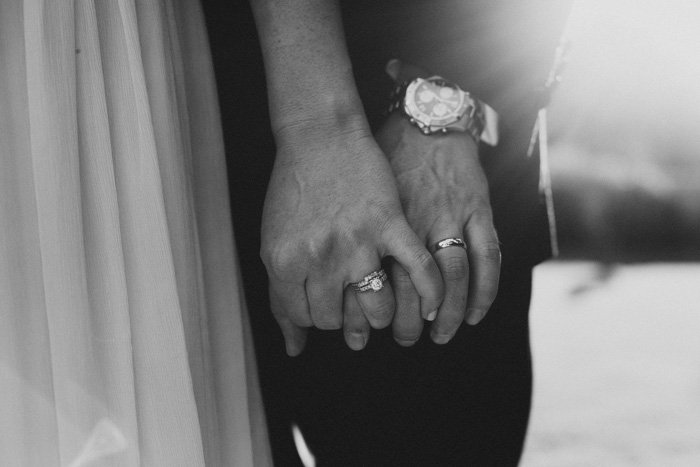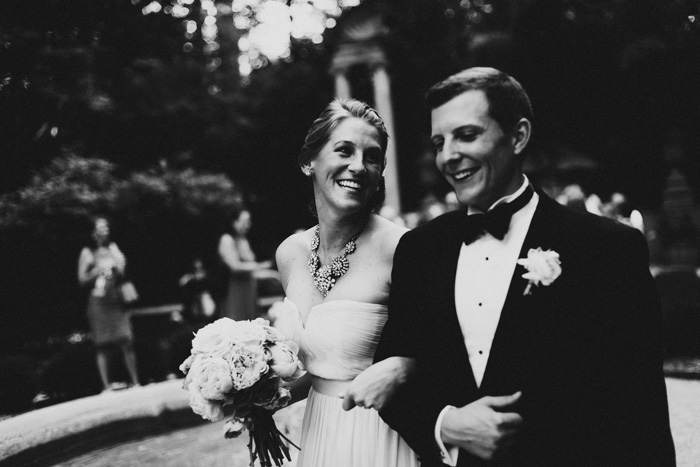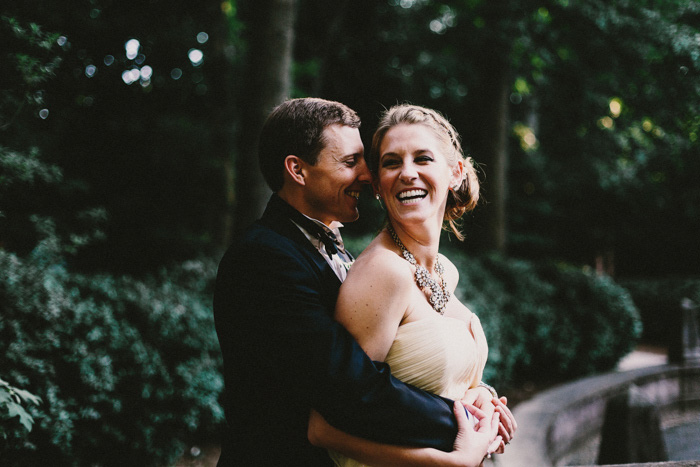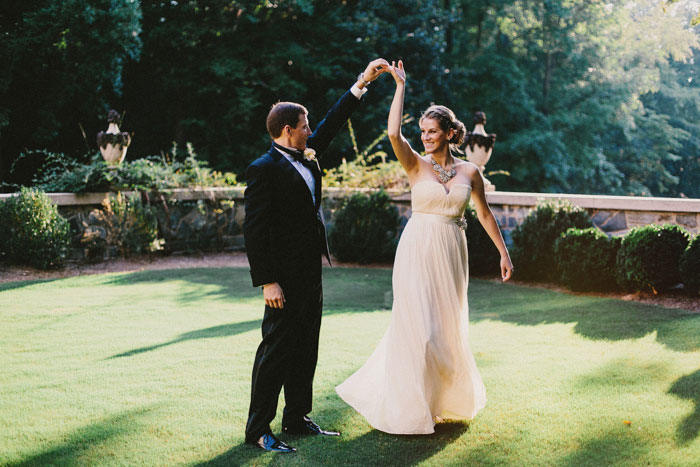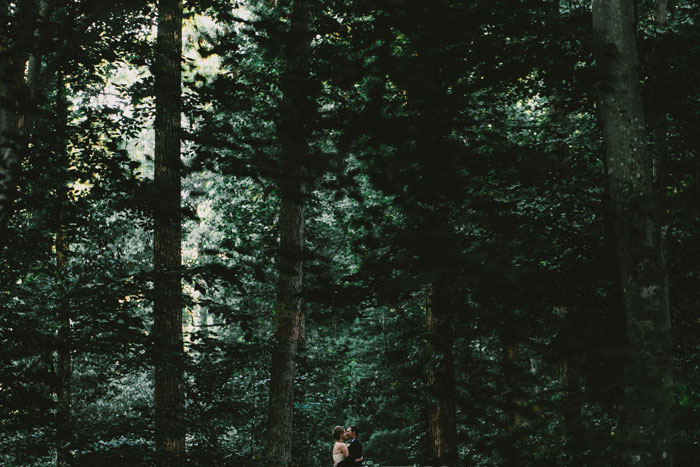 Why did you have an intimate wedding?
This is hard and not very wedding friendly, but if it were up to me, we would have run off to somewhere tropical with a photographer and eloped. When other people got involved (i.e. family), it made it a bit more difficult to do so. So, I guess we met a bit in the middle. We wanted to maintain the intimacy of it being just us along with the feeling of our two families joining together. It made it special and comfortable (although there was still a sense of nervousness). I can't imagine having to do something like that in front of a larger audience. Eeks!!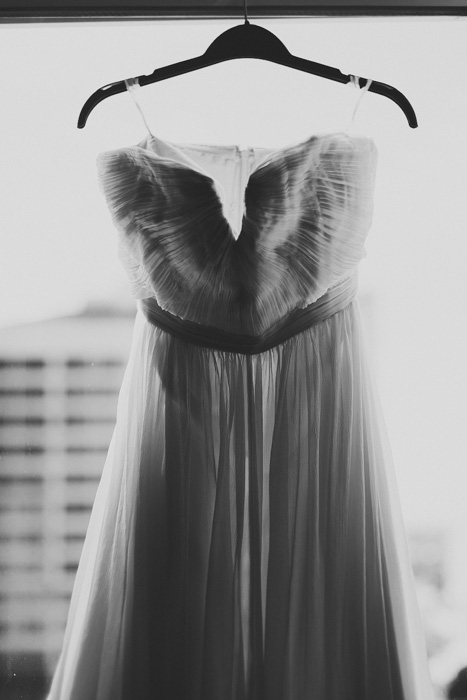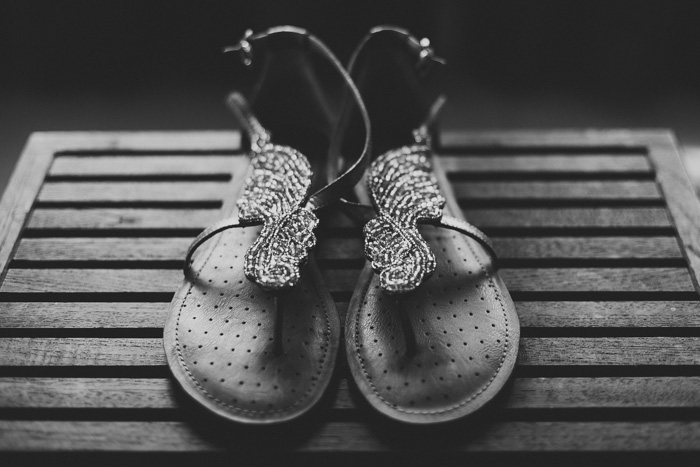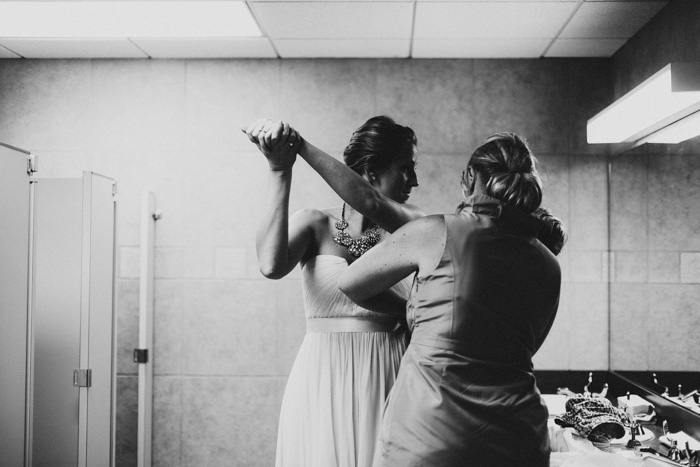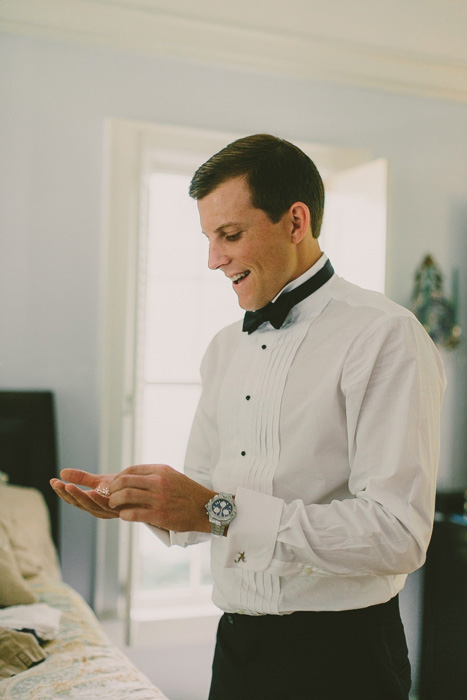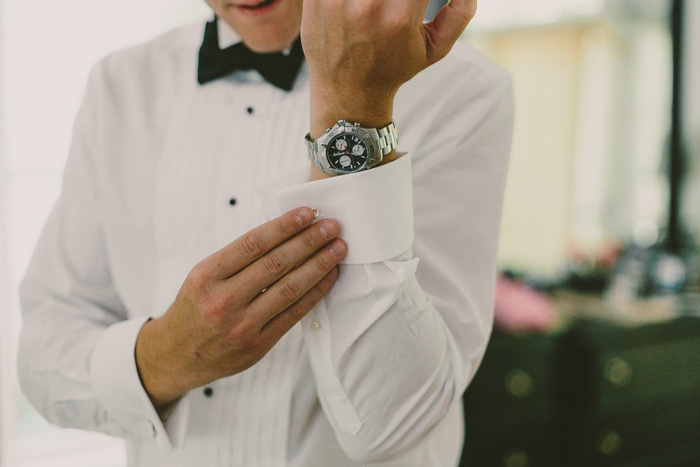 What are some of the challenges that you faced planning an intimate wedding?
Just the overall stress of the planning process; finding the right vendors for what we were looking for, and hoping it would all come together. Lucky for us, it did. All of our vendors were absolutely wonderful.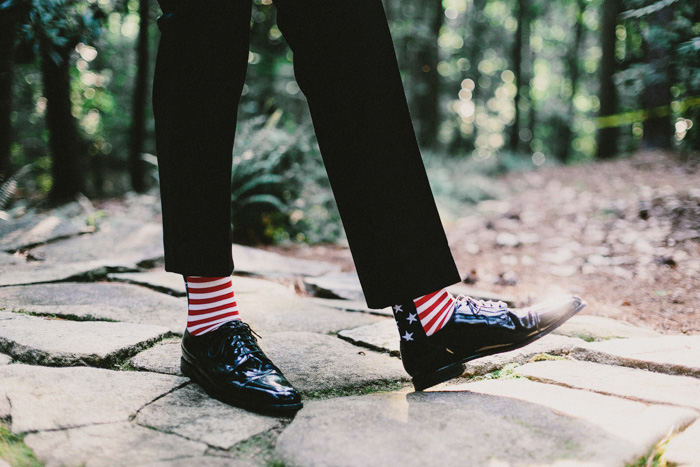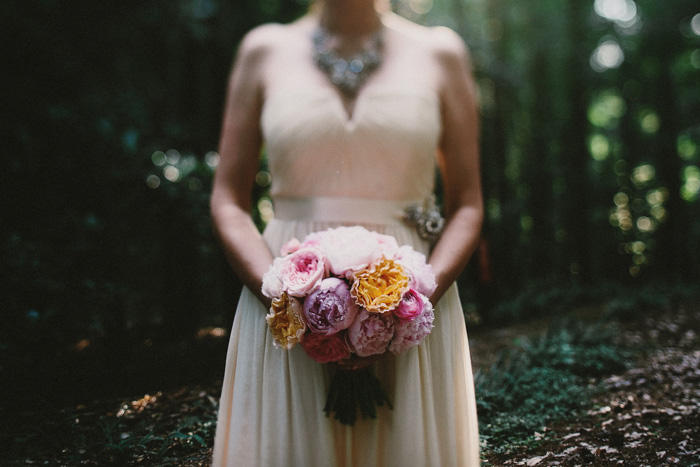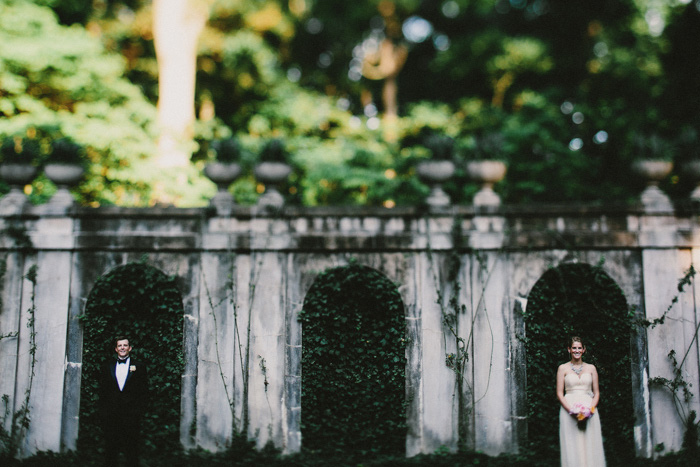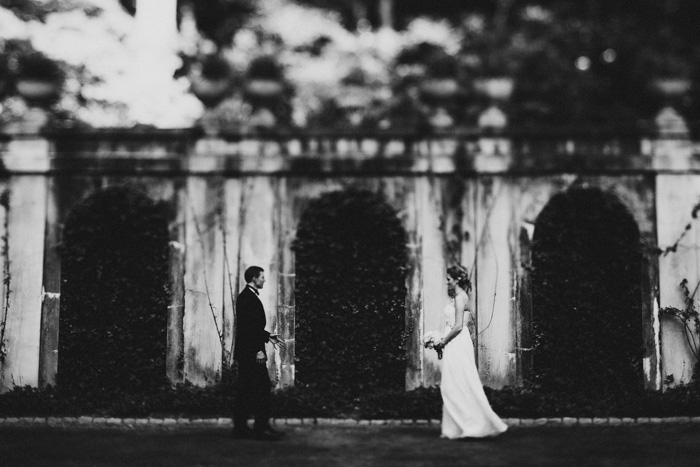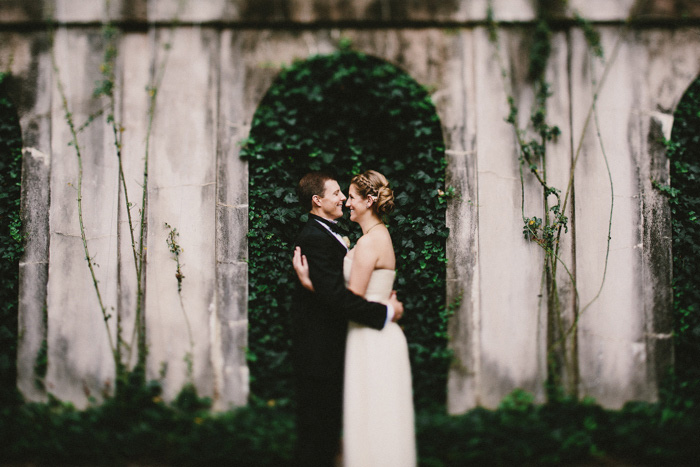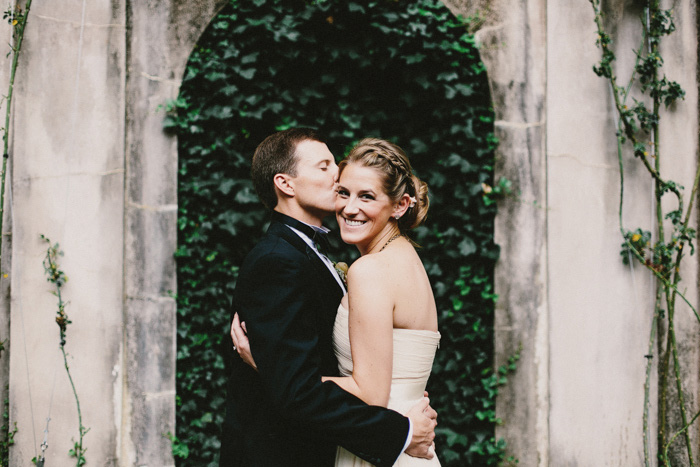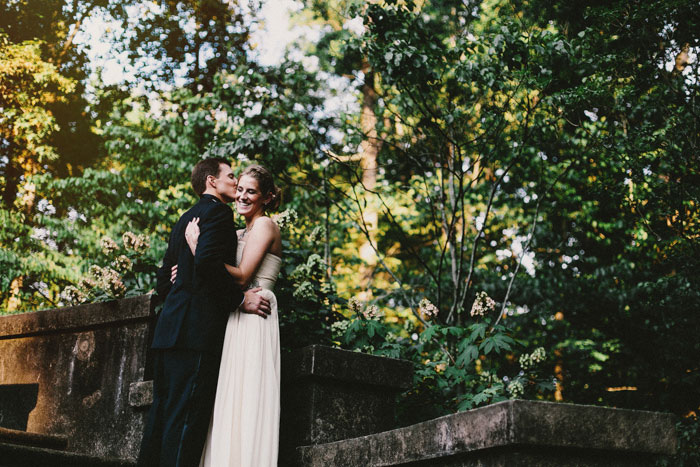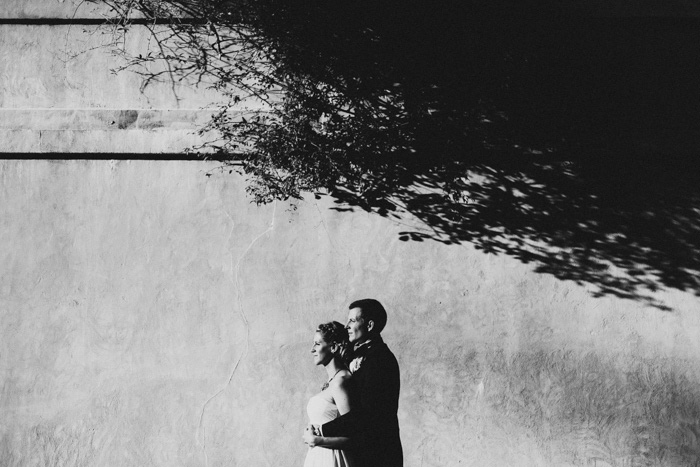 Was it difficult to pare down the guest list?
Not really. We only invited immediate and close family members. For the reception, we opened it up to our friends who are really important in our lives. We didn't invite people just to invite them – each person had a special place in our lives.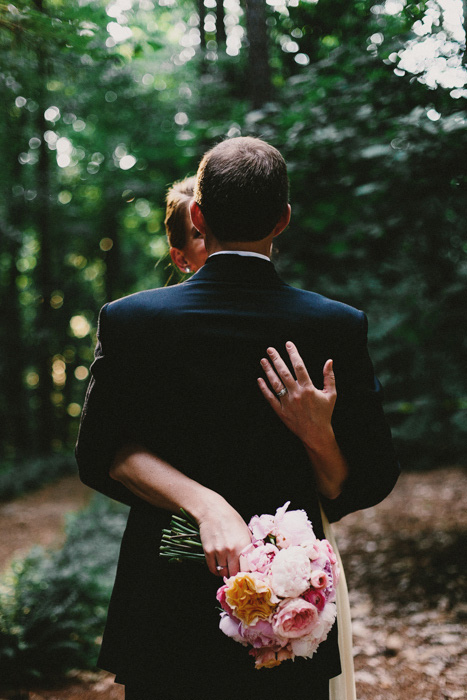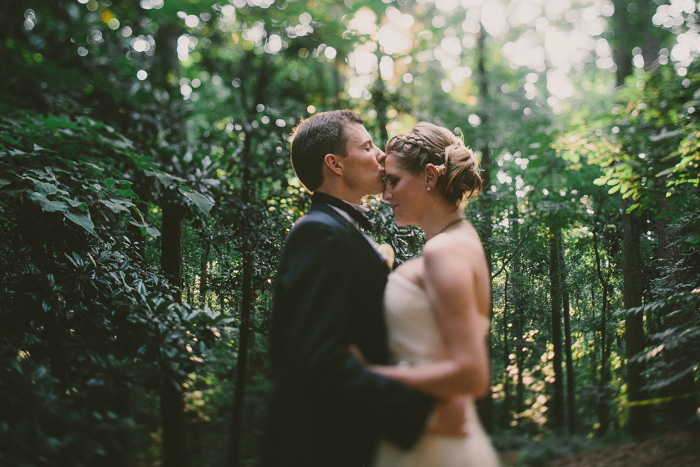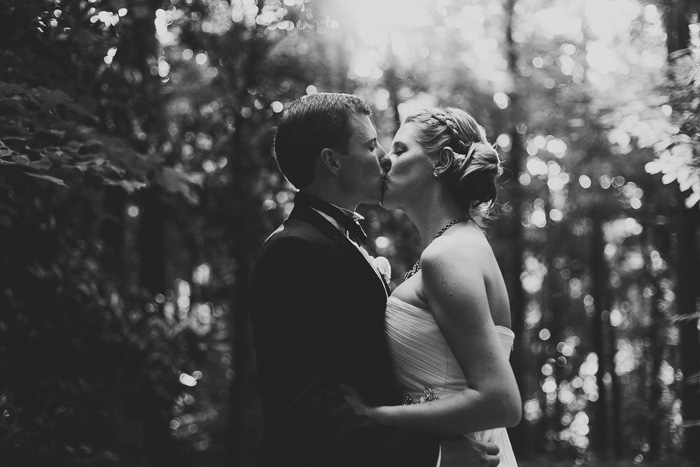 Did you have any 'issues' with the small guest list from friends and family? If so, how did you address them?
Yes, we had a few minor issues, but we were able to tell them that the venue had a 40 guest limit and we needed to keep it to just family. People were pretty understanding. We were able to have the officiant's wife (and friend of ours) record the ceremony and put it on YouTube, so we were able to relive the moment and also share it with those friends who weren't able to be there.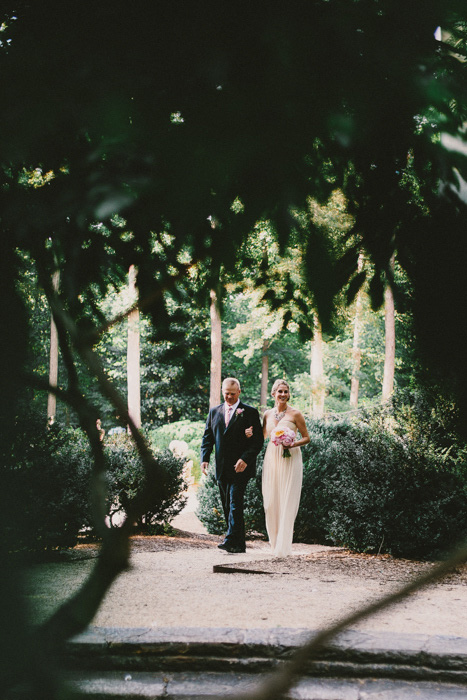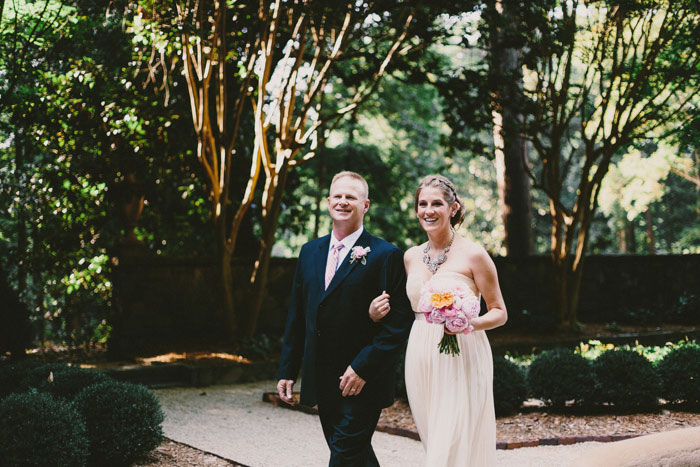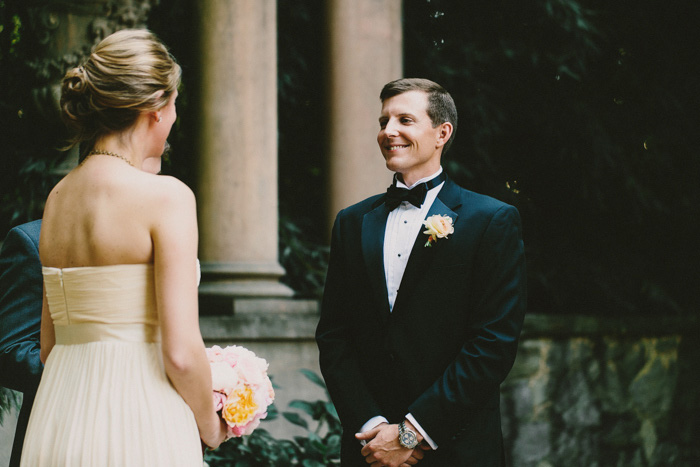 What were the highlights of the ceremony?
He said: " Seeing you for the first time as you were walking down the aisle"; reading our personal vows to each other; our officiant talking about how Peter and I met at a Braves game on the 4th of July, four years prior and I instinctively did the braves chop…at the altar. And I love the crazy group picture Paige captured of all of the family members immediately after the ceremony.
We encountered a lot of 4th of July traffic on our way to the reception, but we embraced it. It felt like we were in a parade of our own as we rode in a '63 Bentley that Peter had surprised me with. We posed for pictures and waved to the people on the street as they yelled out warm wishes and congratulations.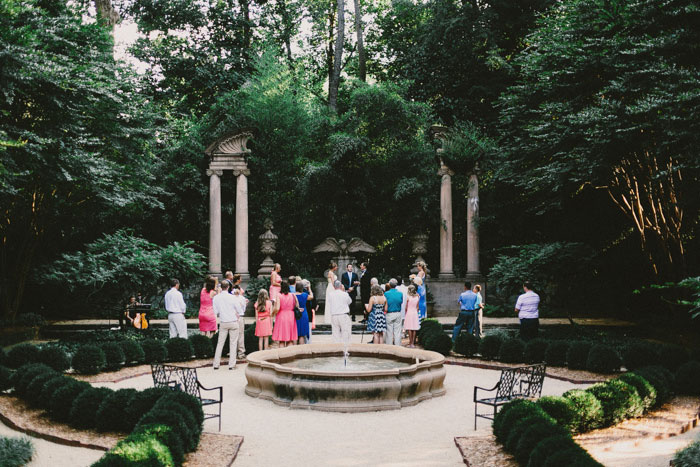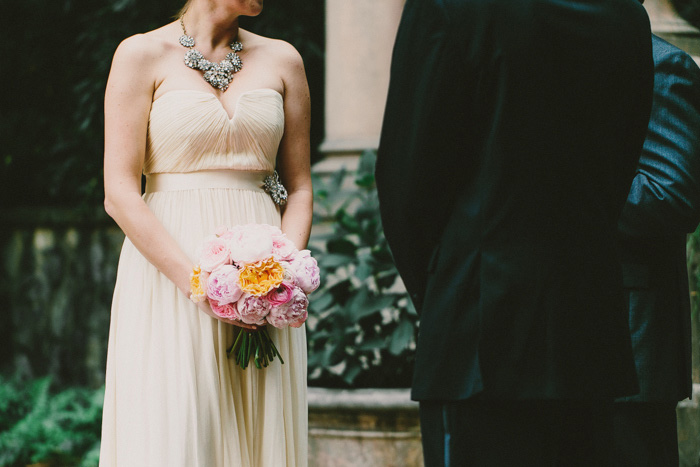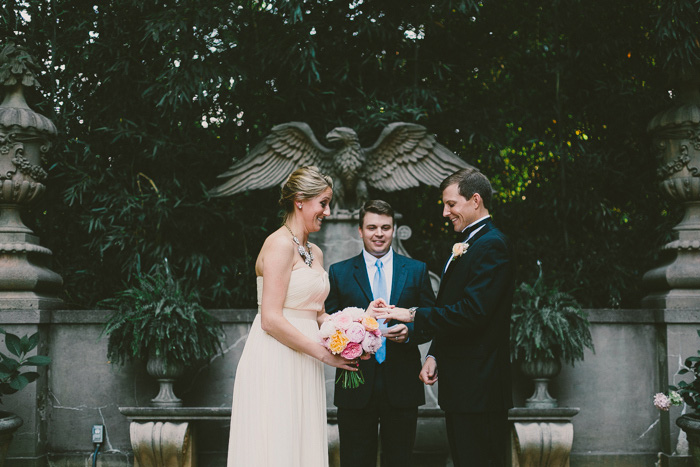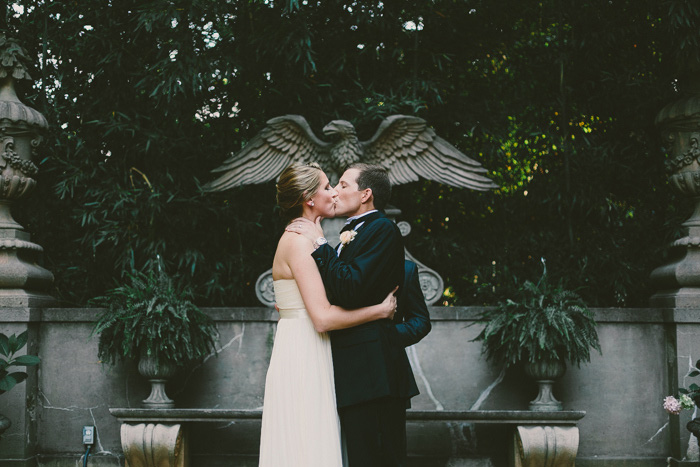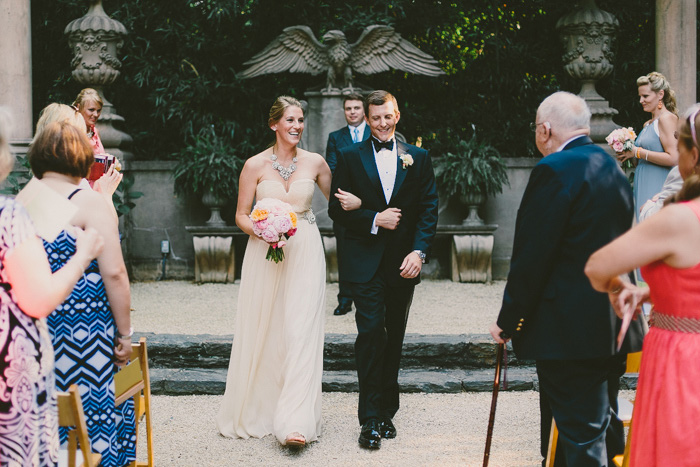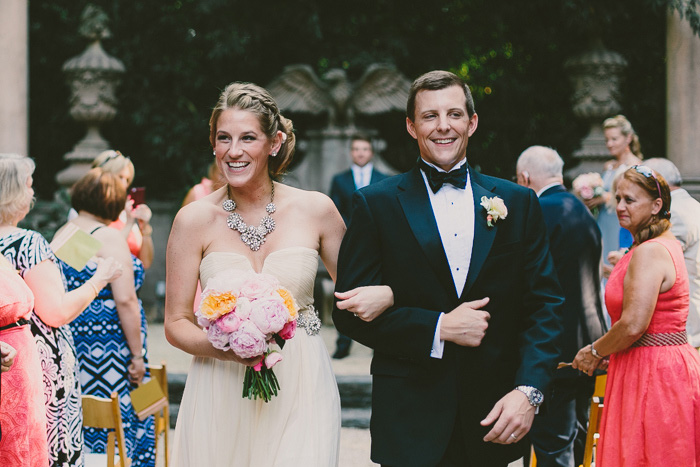 What were the highlights of the reception?
Being introduced to our guests as Mr. and Mrs. Hall with "Welcome to Atlanta" playing in the background, being eye level with the Centennial Olympic park fireworks, and dancing the night away with our friends and family.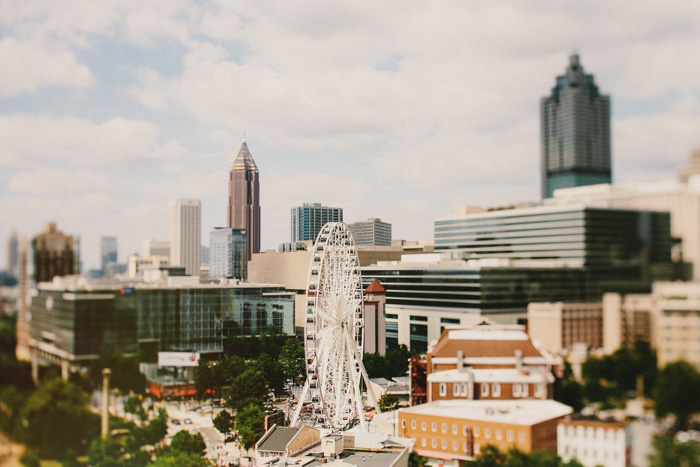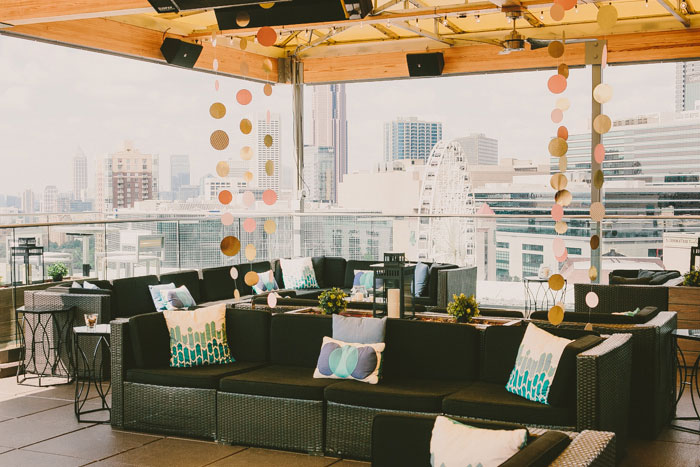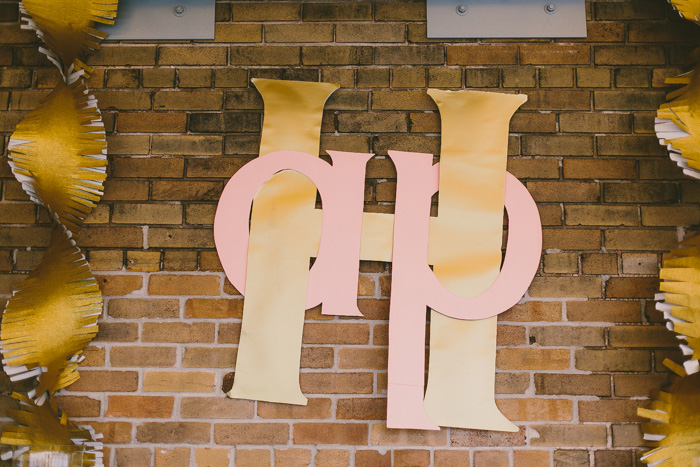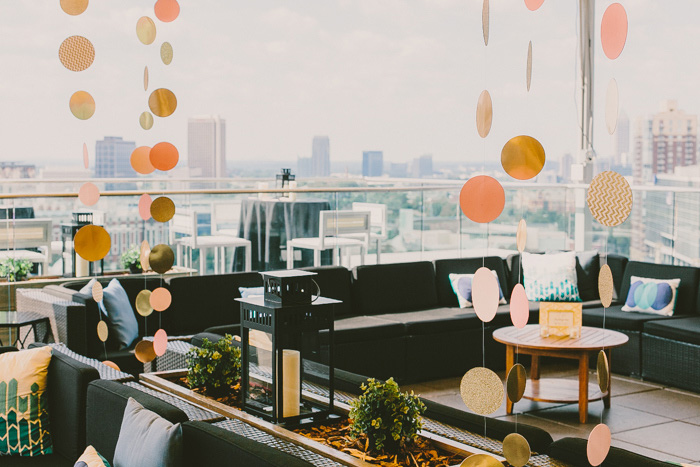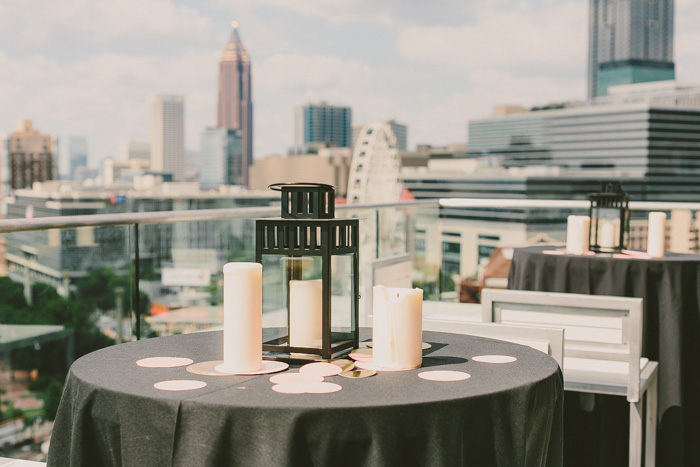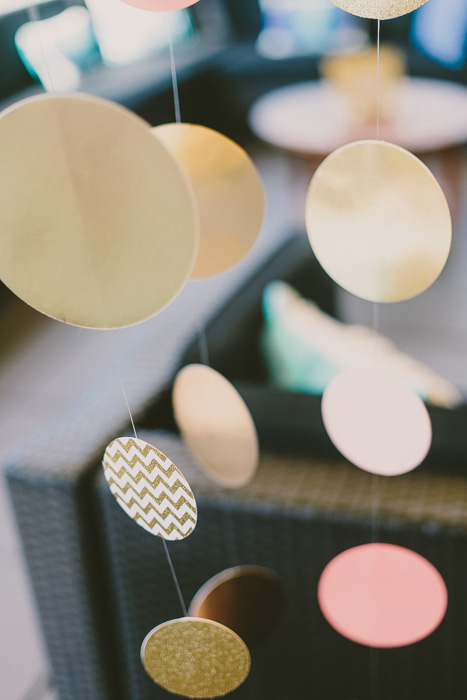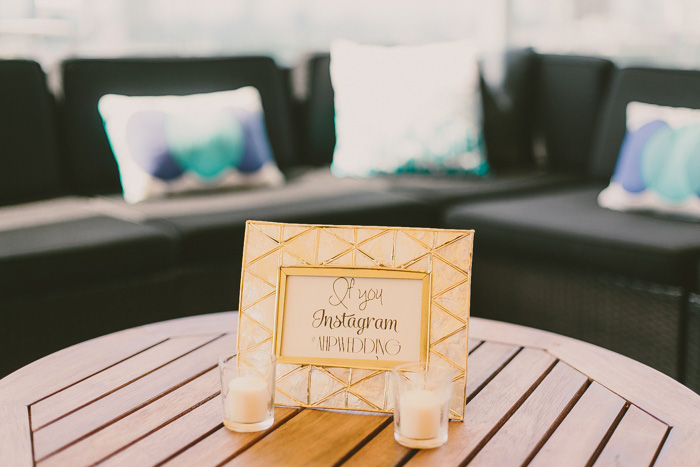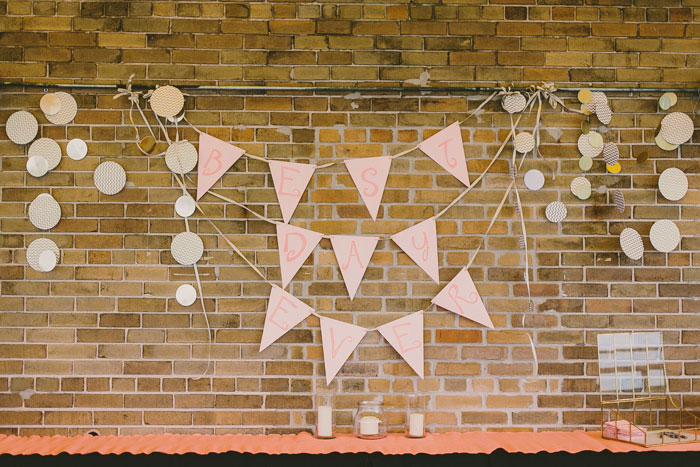 What was the best thing about having an intimate wedding?  
We had all of our favorite family and friends in one place celebrating together. We were really able to enjoy being together, in the moment with them and not have to break into a the formal wedding meet and greet routine. And we could really be ourselves – it took a lot of pressure off of the situation and we had the most amazing time.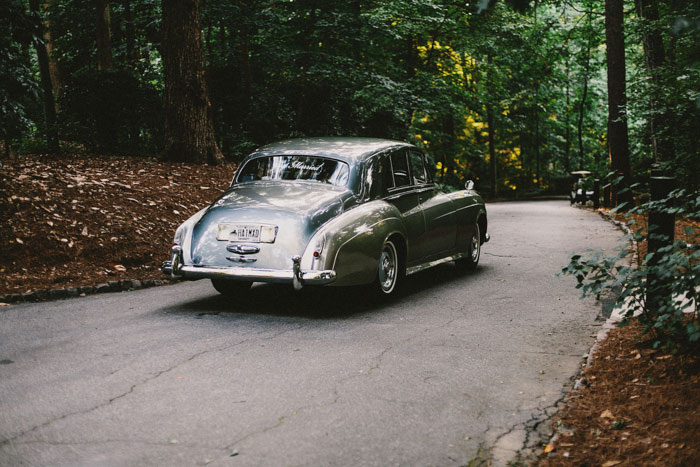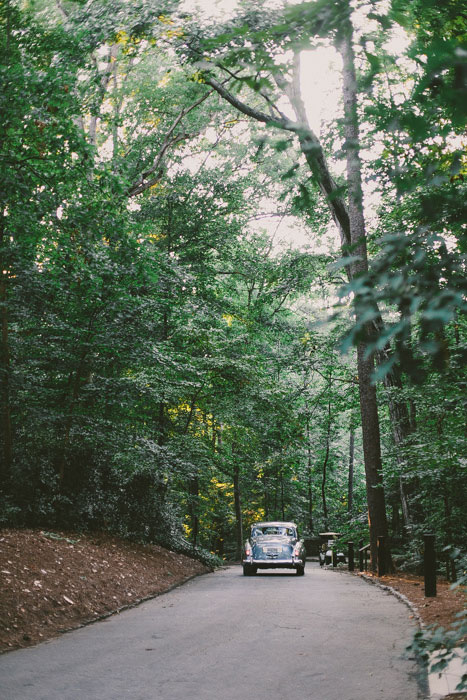 What advice do you have for couples who are considering an intimate wedding?
Do what feels right for you. It's such a special moment in your life, share it with the people that matter.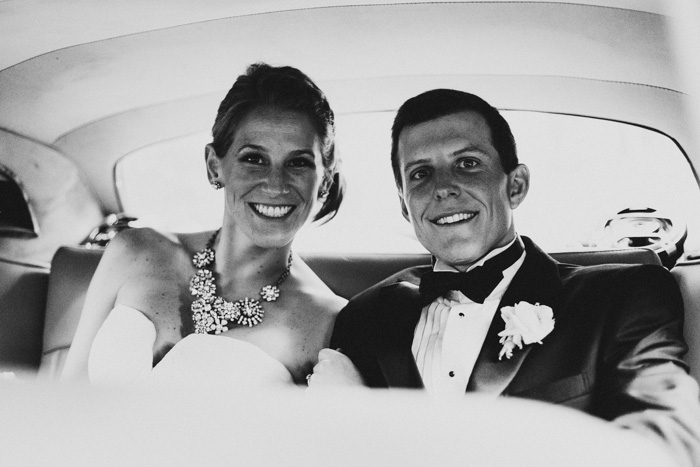 Vendors:
Photography: Paige Jones
Hair: Emily Galbaugh with Event Hair and Tan
Flowers: Lindsay Coletta
Ceremony Music: Mary Beth with Classy Chicks
Ceremony Venue: Swan House
DJ: Tim DeGroot with Hip & Hitched (amazing DJ-highly highly highly recommend)
Reception Photography: Whitney Kilcrease, Sister
Reception Venue: Glenn Hotel
Transportration: Special Day Limos
Cake: A Piece of Cake