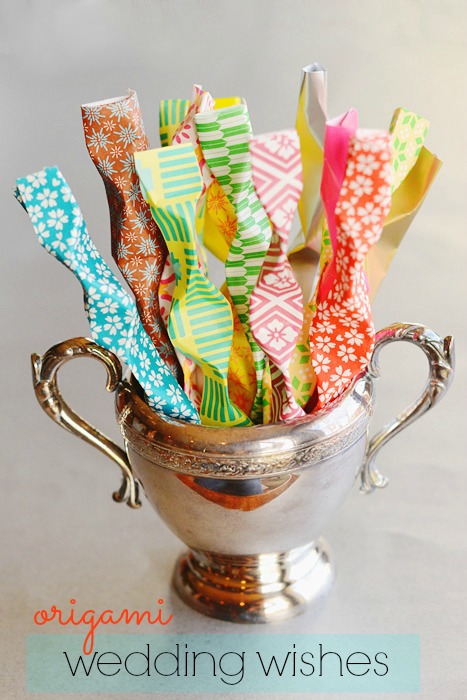 Looking for an alternative to the traditional guest book? Origami Wedding Wishes are unique, fun and utterly fabulous! And they are a cinch to make! Even if you are new to origami, you will be amazed at how simple they are to create.
We first discovered these over at Tiny Rotten Peanuts, where they were used for secret notes. We thought they would be perfect for weddings!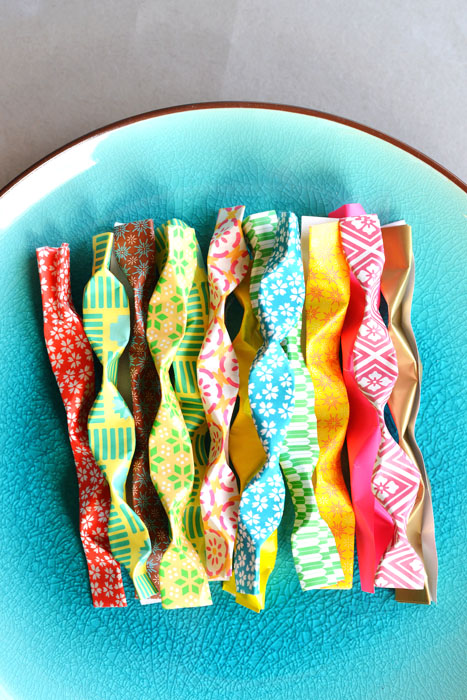 There are lots of other creative uses for these origami creations. Here are just a few:
love letters
party ice-breakers
truth or dare
thank-you notes
things you are grateful for
raffle tickets for prizes
fortune messages
If you are using these for your wedding, simply provide pieces of origami paper at the reception and instruct your guests to write a wish or piece of advice on the back of the paper, along with their name. After the wedding, fold the pieces into Wedding Wishes and keep them in a bowl, jar or another special container  in your home. Open them when your return from your honeymoon – or on your first year anniversary.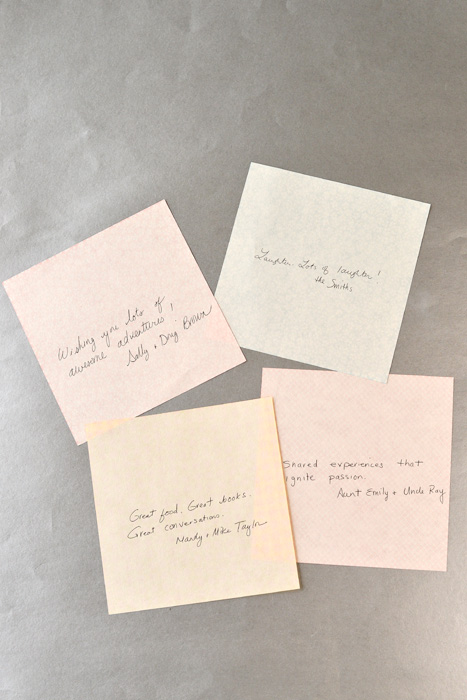 You will need:
Origami Paper (we used 6′ x 6′, but you can use any size)
a wooden dowel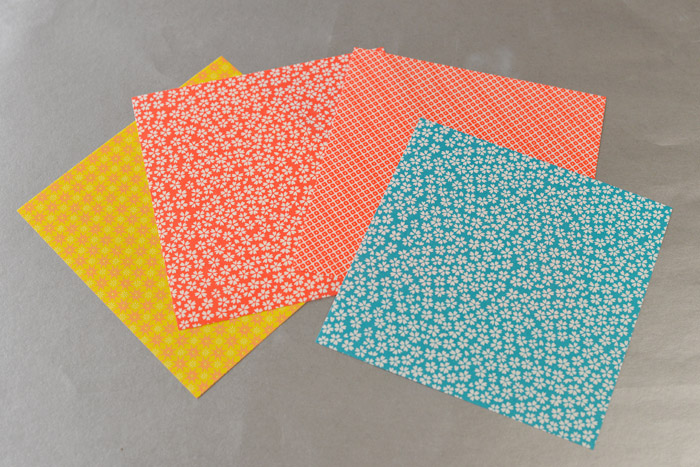 Place wooden dowel at the edge of the origami paper. Roll until you reach the end of the paper, being careful to make sure the paper is even on both sides as you roll it. Remove from dowel. Pinch the right edge of the roll of paper as shown in the photo below: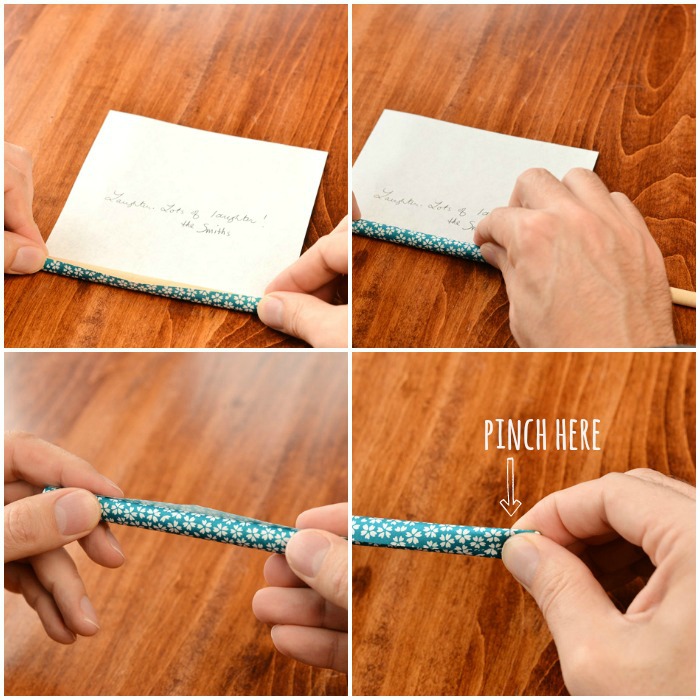 Continue pinching along the roll of paper, alternating the position of your fingers as shown in the photos below. Do this until you reach the end of the roll.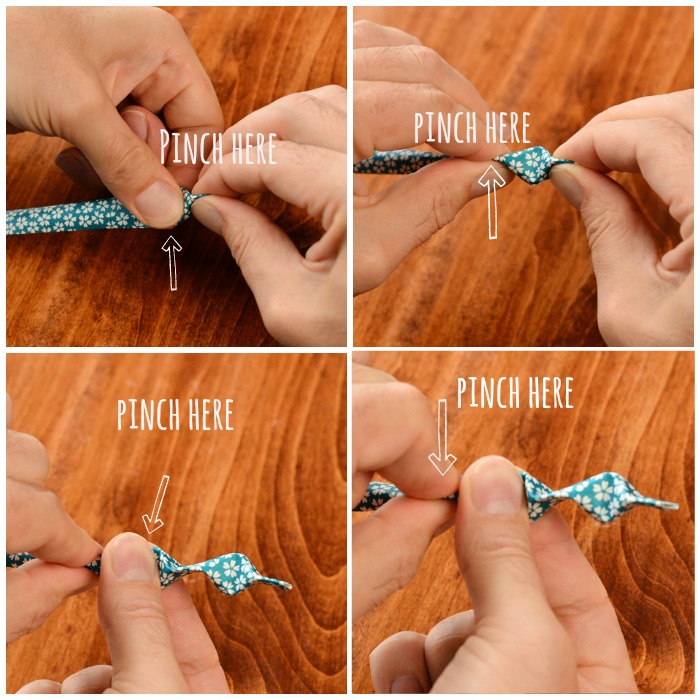 And there you have your Origami Wedding Wish!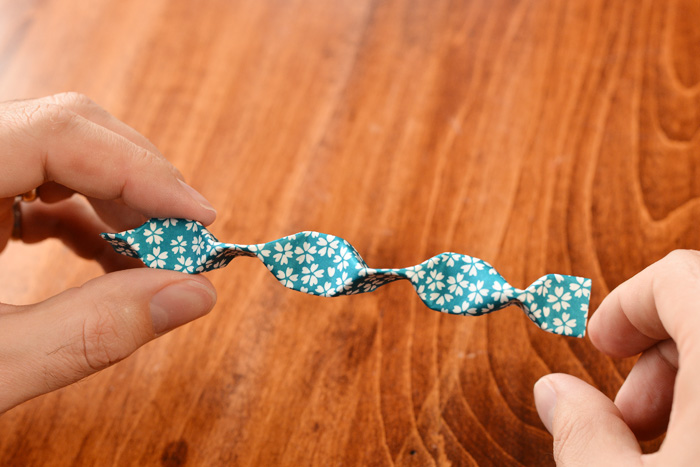 Don't they look amazing?