Teal is one of those colors that never seems to go out of fashion. Check out the 5 gorgeous color palettes we've created with this beautiful greenish blue hue and get ready to jump on the teal bandwagon with us!
This color palette proves that autumnal color schemes don't have to be boring. Tweaking the tones of a traditional fall color combination – red, orange, yellow – and pairing it with teal, makes for a surprisingly fresh and contemporary palette.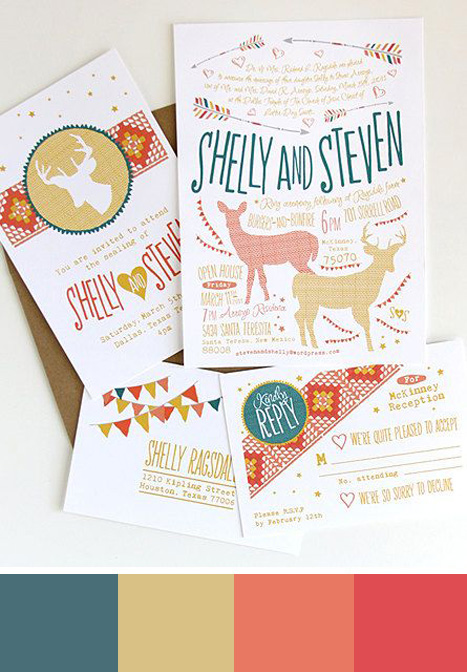 Peach and teal are a pretty combo, but it's the surprise accent of red that takes this color palette to a whole other level of sophistication.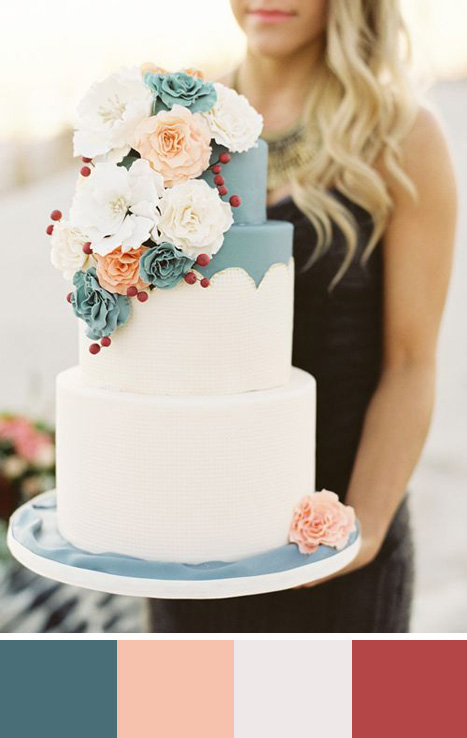 This elegant blue/green color scheme mixes things up by adding in some purple and yellow accents to keep things interesting.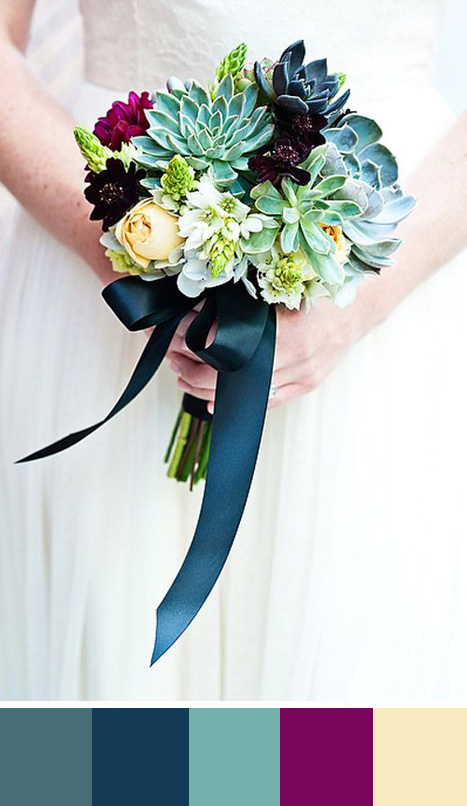 Some might find muted colors boring, but this dusty colored palette makes us completely weak in the knees!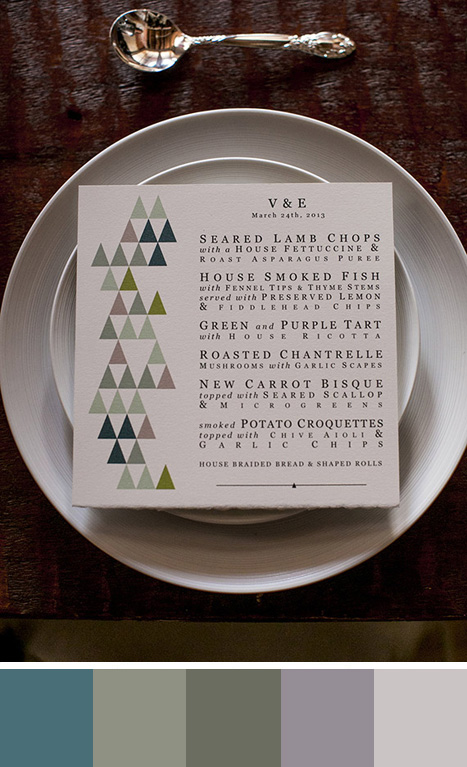 Metallic copper is hot this year and it just happens to pair really well with teal, as do golden yellow tones.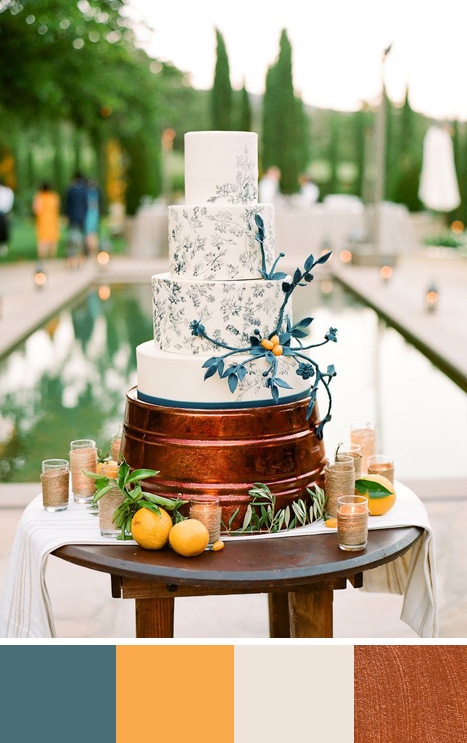 Photo one: etsy.com; Photo two: jennaraecakes.com; Photo three: junebugweddings.com; Photo four: 100layercake.com; Photo five: stylemepretty.com