We're not going to lie, today's color is not for everyone. Now, don't get us wrong, we think red is just fabulous, but many of its shades can be difficult to pair with other colors and it's a color that can veer towards tacky really fast. That being said, we love a good challenge and have managed to put together 5 palettes featuring cherry red – a particularly tricky shade to work with – that we think you're going to love. These palettes aren't for faint of heart, but  sometimes you just need to go big or go home!
Normally, a red, white and black color scheme would have us running as fast as possible in the other direction, but somehow the addition of pink and golden yellow – as random as it may seem – elevates this palette to a level of modern sophistication that we're really digging.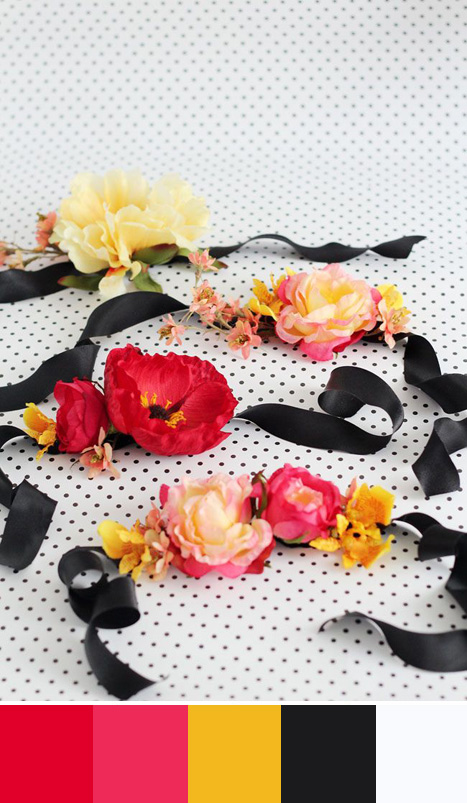 This color scheme just screams fun, fun, fun! We dare you to use it for your wedding day and not have a great time.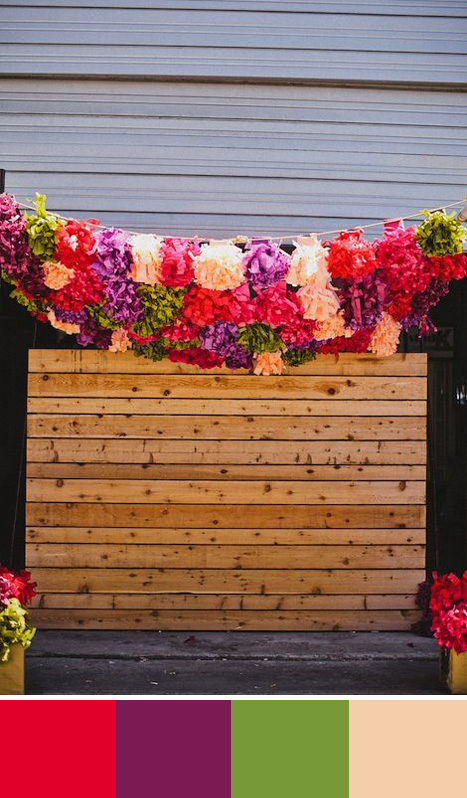 While this palette is full of traditional fall colors – red, yellow, and orange – it is anything, but a traditional autumnal palette; in fact, this unconventional palette would be just as perfect, if not more so, for a spring or summer wedding.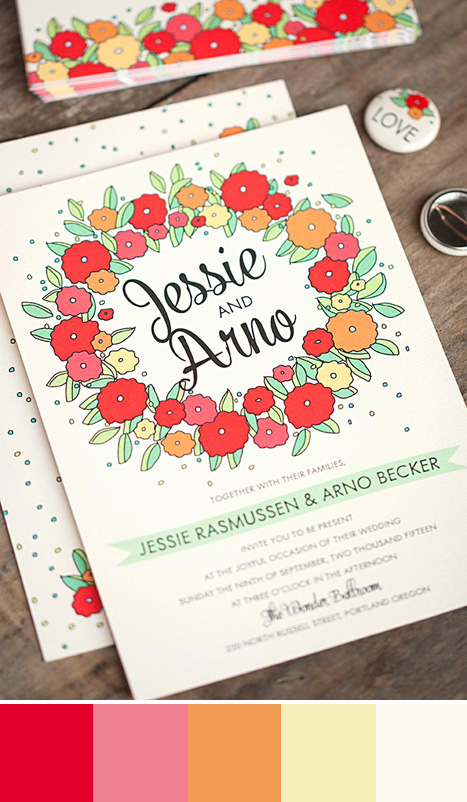 This palette is for all you rustic wedding loving couples out there. It's probably the most low-key of the palettes featured today, but the red still packs quite a punch paired against the neutral tones.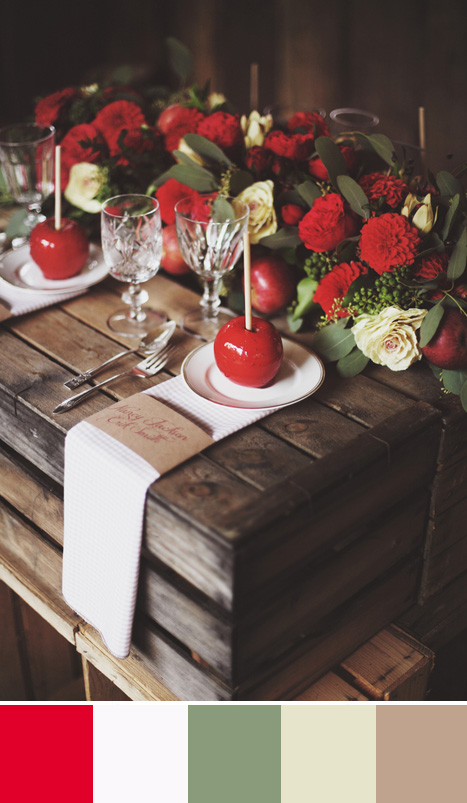 This rich, dark color palette is all kinds gorgeous and just might make you consider having a fall or winter wedding.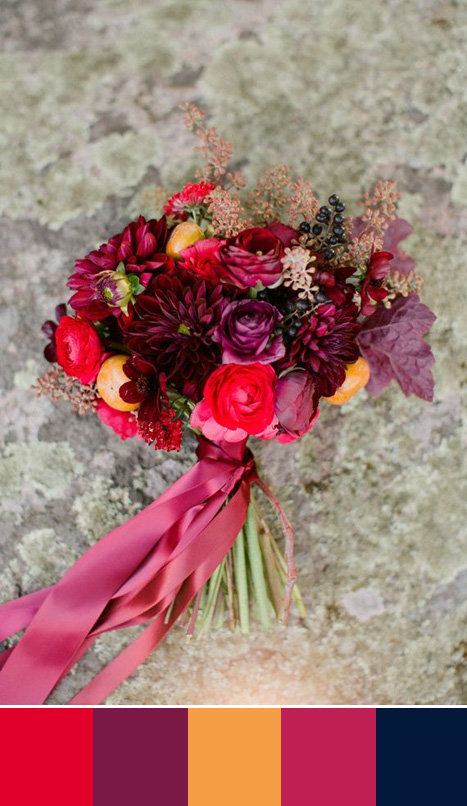 Photo one: greenweddingshoes.com; Photo two: jesihaackweddingsblog.com; Photo three: evermine.com; Photo four: whimsicalwonderlandweddings.com; Photo five: 100layercake.com