Marble details have such a pretty and romantic look. The effect is reminiscent of watercolor motifs and painterly prints. Marbling is a great way to introduce color in a soft and effortless way. You can work this trend into all aspects of the wedding decor, especially on tiered cakes and aisle runners.
A soft pink wedding cake with a deeper pink running through it, is a delicate choice.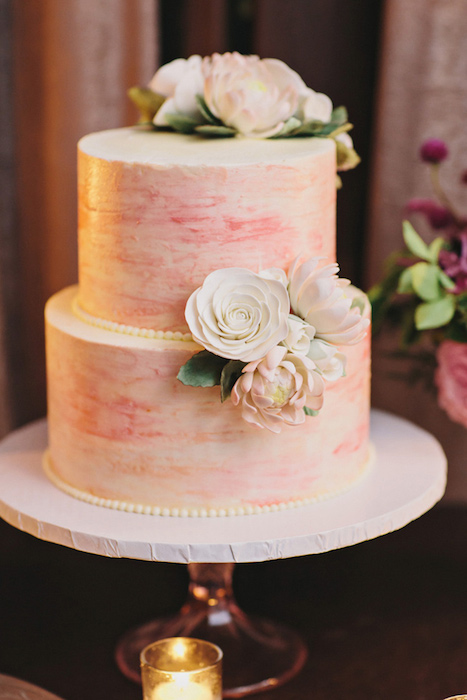 Elevate balloons from children's party fare to a modern decoration. This also makes for a fun DIY project that can transform your venue space on a budget.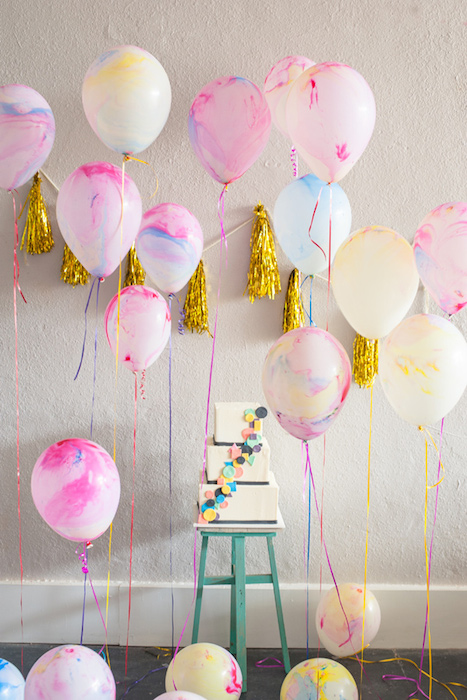 Using marbled paper as the background for the menu or escort cards is a little detail that has a big impact.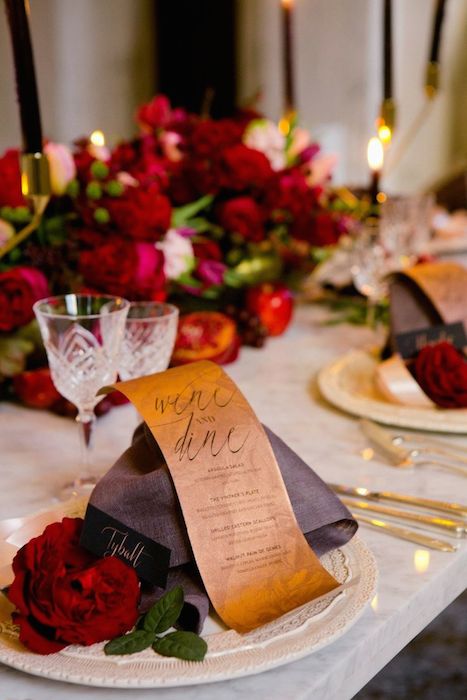 For the minimalist bride, a grey and white marbled cake is the ideal addition.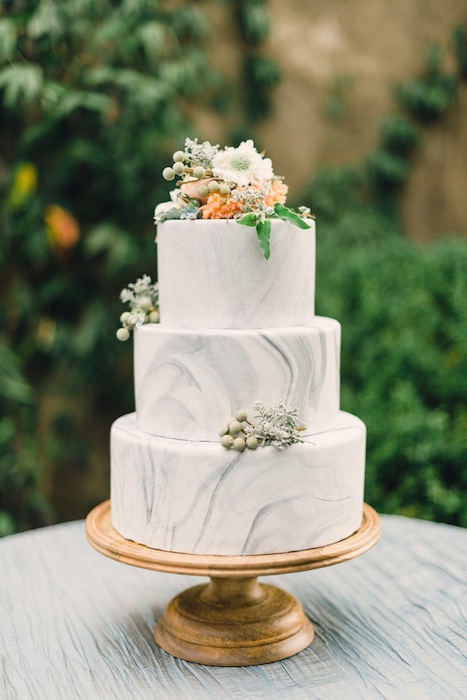 Aisle runners are such a lovely way to brighten up your ceremony space. Especially, this stunning marbled runner that adds just the right amount of decoration.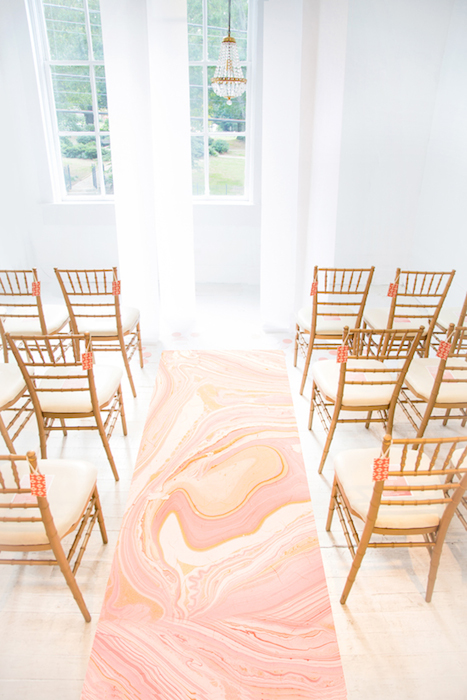 Family-style dinners are particularly gorgeous on wooden tables. Table runners can create enough of a centerpiece to accompany the look. A painted runner produces a similar effect to that of marbling, but with more detail.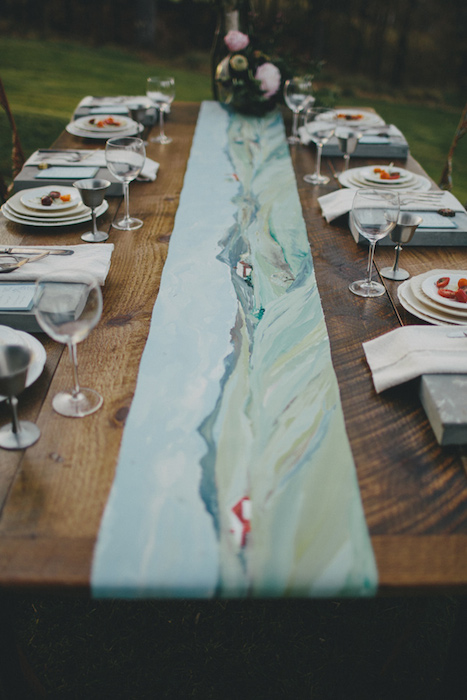 Putting all of the marbled effects aside, is there anything better than the real thing? Serving canapés on marble slates is the ultimate in sophistication.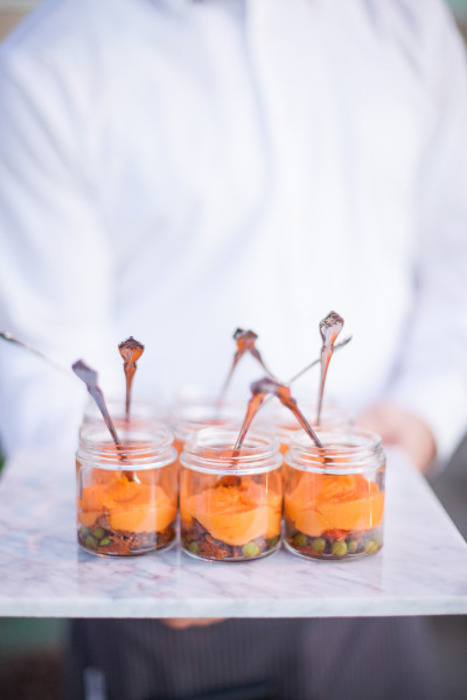 Chairs can always benefit from a makeover and sheer panels with a rainbow of colors can update your chair backs.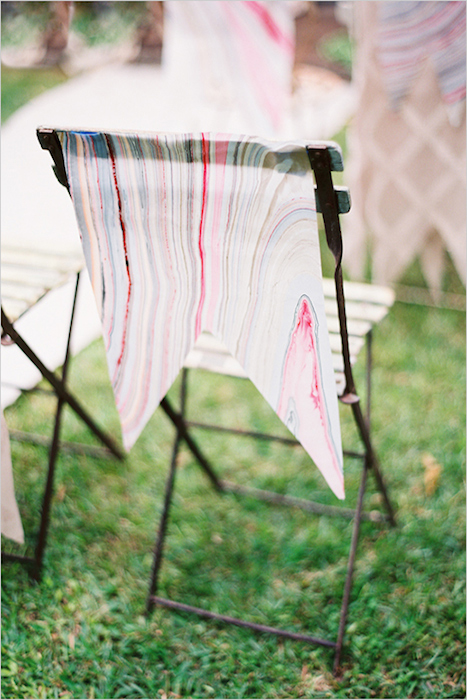 Painted eggs are always a welcome addition (even when it's not Easter), especially when they have a marble and gold combination.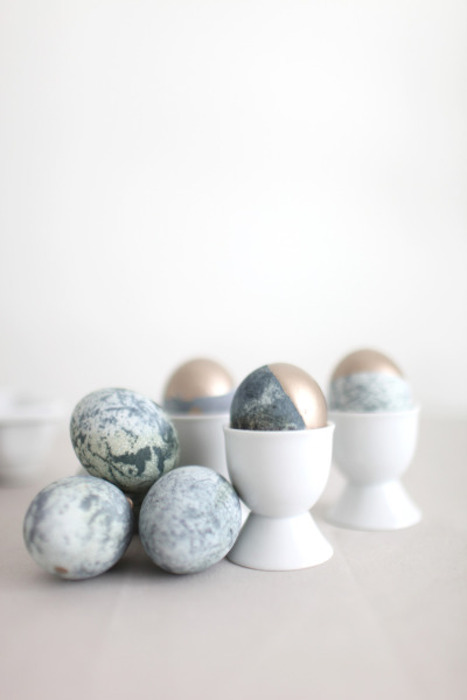 Carry on the theme with marbled wrapping paper for favors or bridesmaid gifts!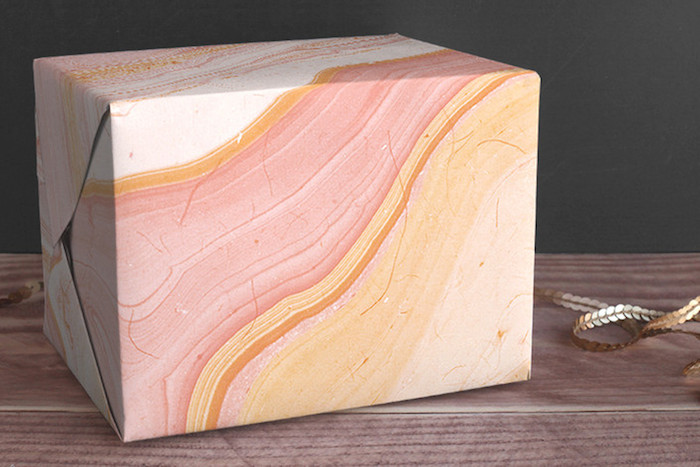 For a dessert with a difference or an edible favor, mini meringues are the way to go.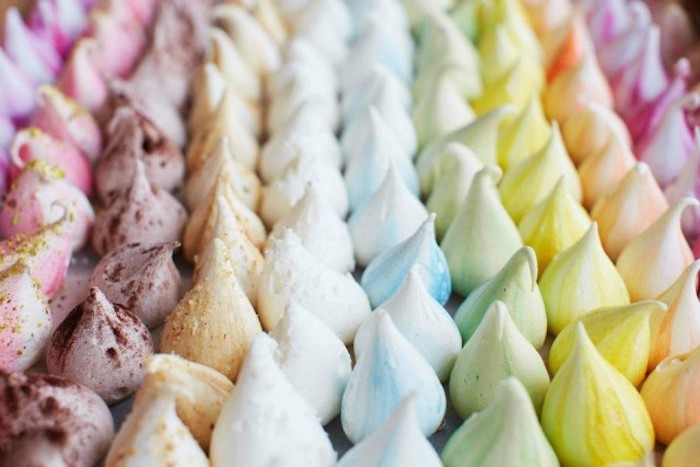 Photo one: cleanplatepictures.com; Photo two: mattandjulieweddings.com; Photo three: yrphoto.com; Photo four: carol-hannah.com; Photo five: minted.com; Photo six: withloveandembers.com; Photo seven: samuellippke.com; Photo eight: weddingchicks.com; Photo nine: stylemepretty.com; Photo ten: minted.com; Photo eleven: thisisyourkingdom.co.uk