With the bride's family living in Russia and unable to attend their nuptials, Sonya and Jonathan decided early on to keep things simple and small for their wedding day. And while their original guest list ended up more than quadrupling in size during the planning process, the couple still managed to keep their Texas ceremony and celebration at Chapel Dulcinea intimate, with just 30 guests – including the bride's mother and sister, all the way from Russia – and a wonderful "family get-together" vibe.
Special thanks to Kat Bevel for sharing their gorgeous photos with us today!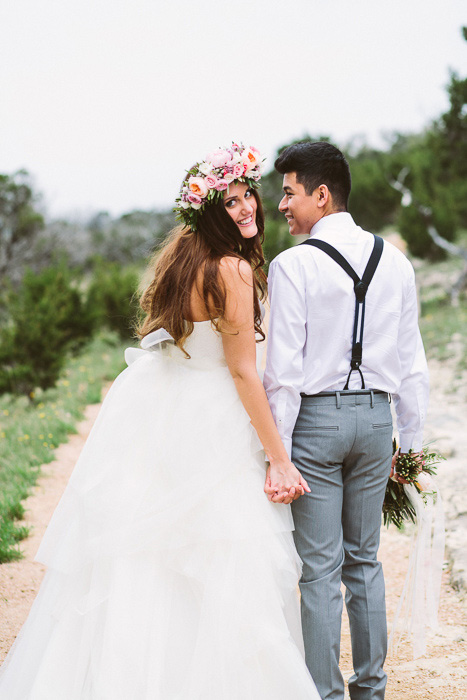 Sonya, 26 & Jonathan, 22
Austin, TX

Wedding Date: April 3, 2014
Number of Guests: 30
Wedding Cost: $6,500
Wedding Ceremony Location: Chapel Dulcinea
Wedding Reception Location: Chapel Dulcinea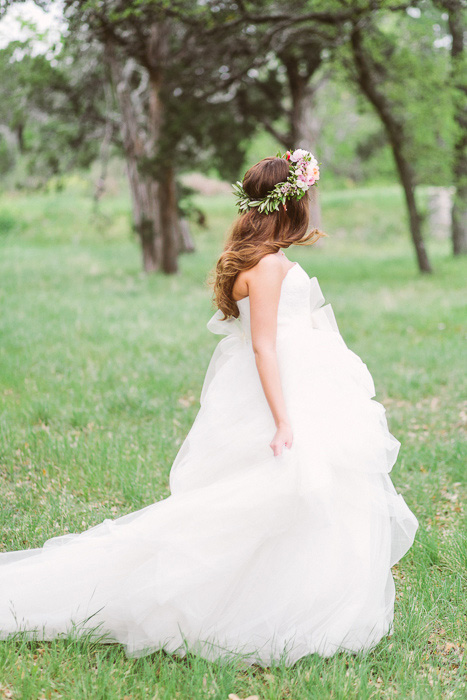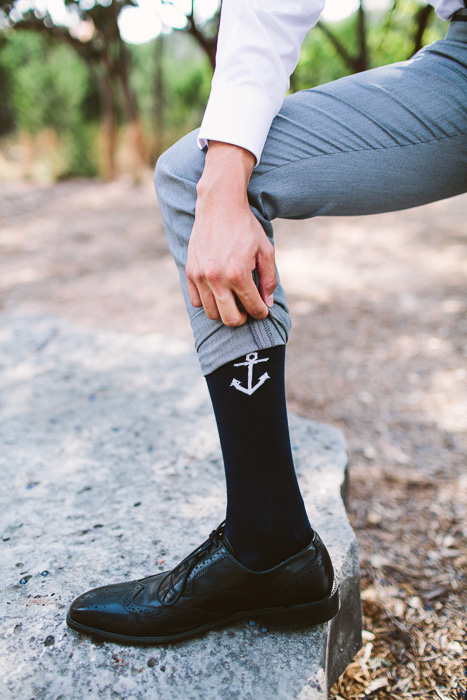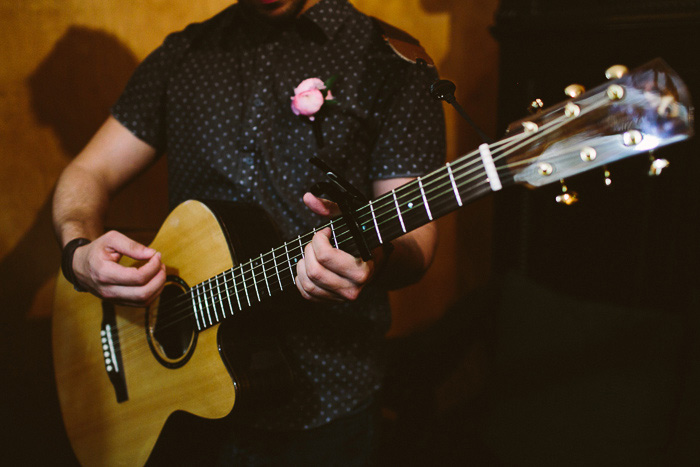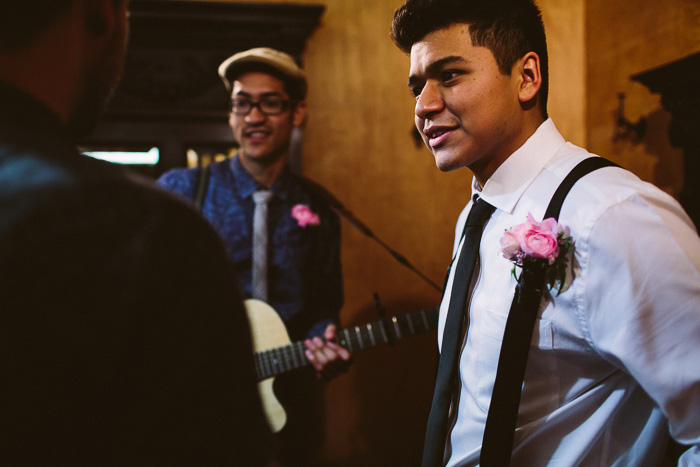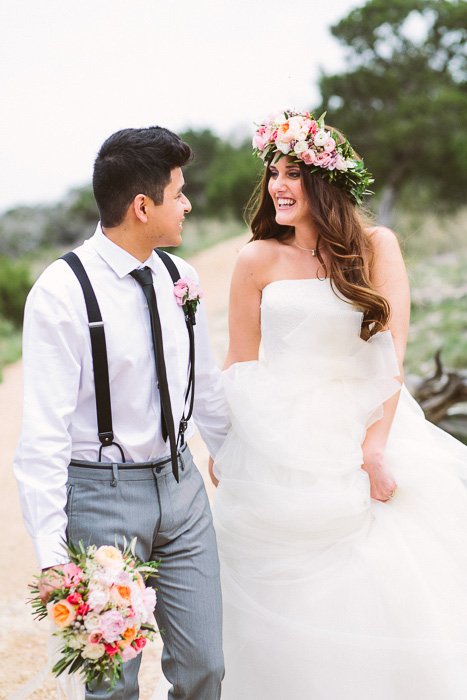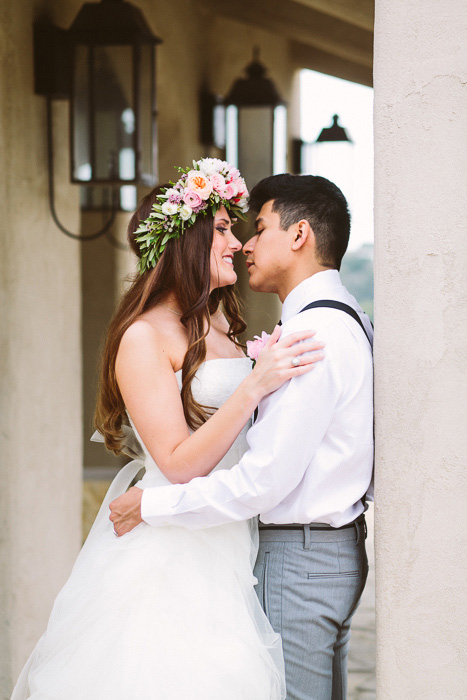 Why did you have an intimate wedding?
Because my entire family lives in Russia and none of them were going to make it, I wanted to elope. But then we decided that we want to share this day at least with Jonathan's immediate family and our close friends. As we were planning, it turned out that my mama and one of my sisters were able to come and be there as we said our vows.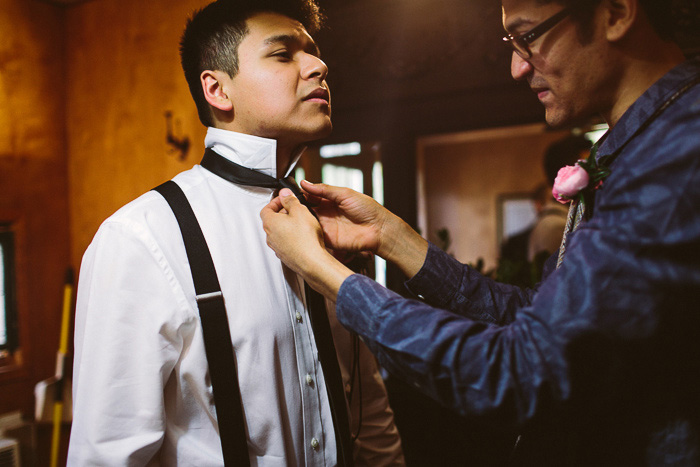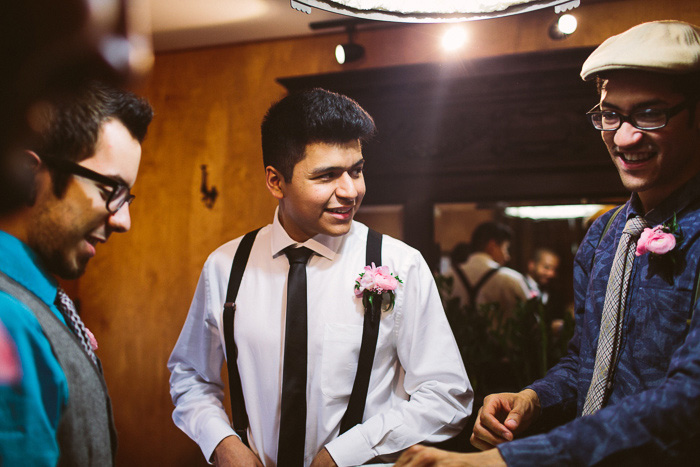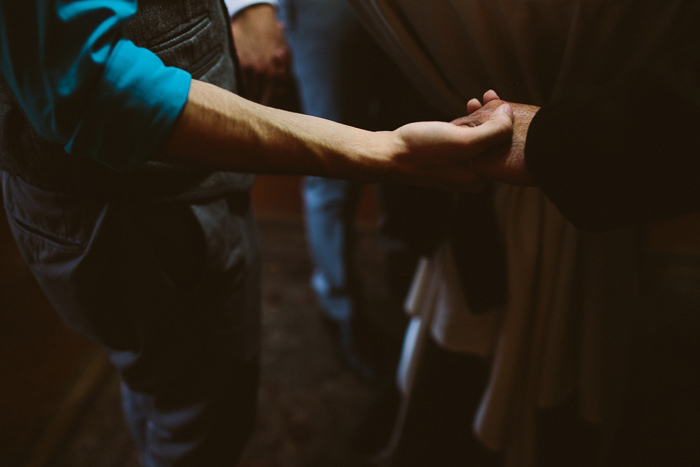 What are some of the challenges that you faced planning an intimate wedding?
The guest list kept growing and our original number of 20 ordered invitations just weren't enough. Also, as we were planning cake and champagne, we did not know how many people would toast and eat with us on the actual day.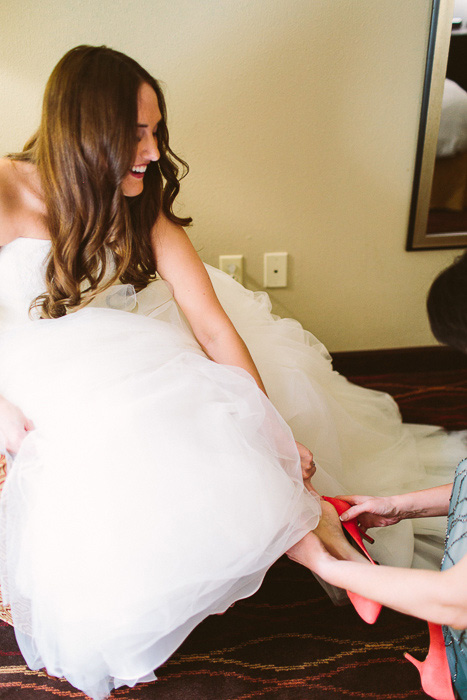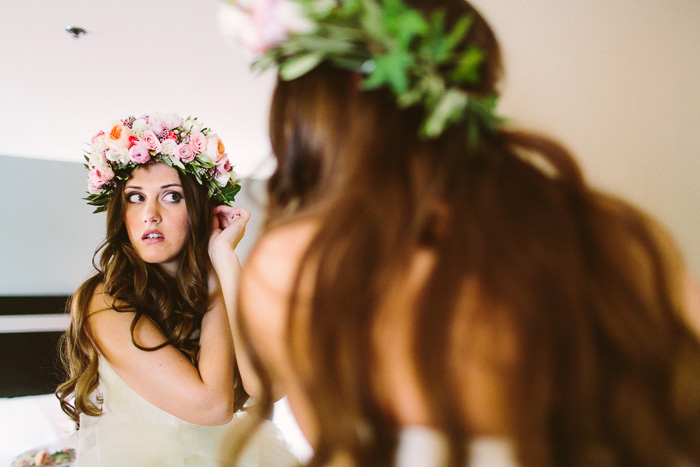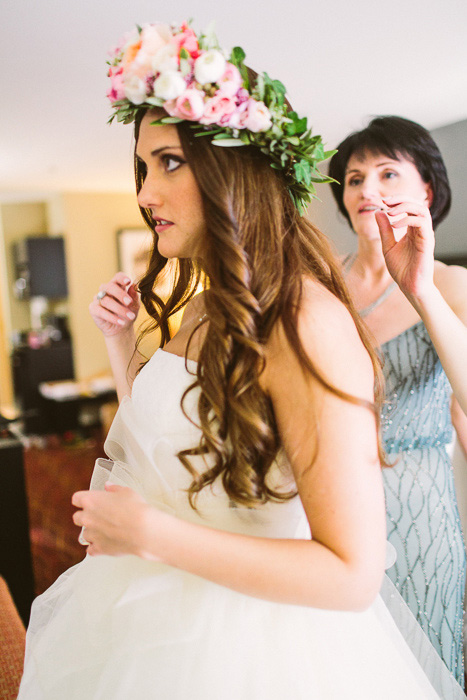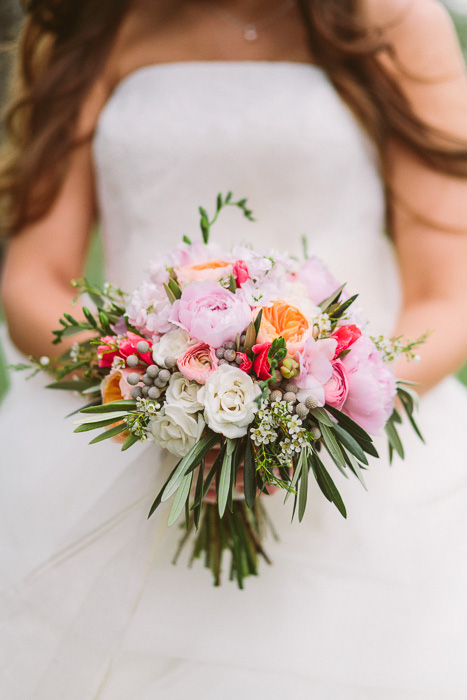 Was it difficult to pare down the guest list? 
For us, it was more difficult to keep it from growing. Even though we love everybody from our family, school, church, work etc., we did want to elope in the first place. Our original list of 6 turned into 16, and by the day of the wedding we had 30 guests. One of the decisions we made that helped keep the list small was to have the wedding in Austin instead of Dallas where we live. And also the fact that it was on a Thursday kept a crowd of a hundred people from driving over.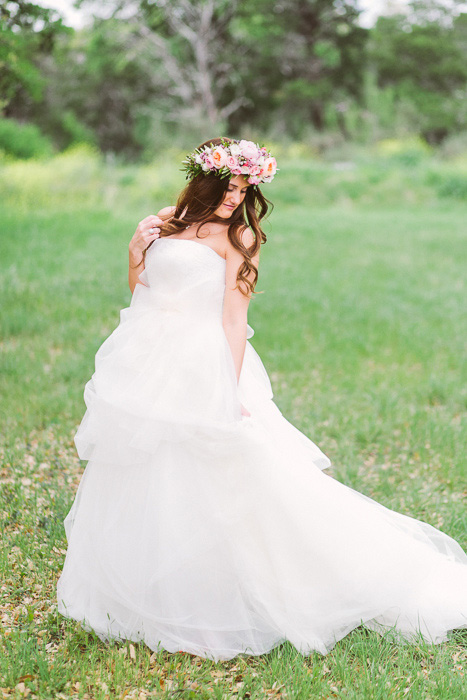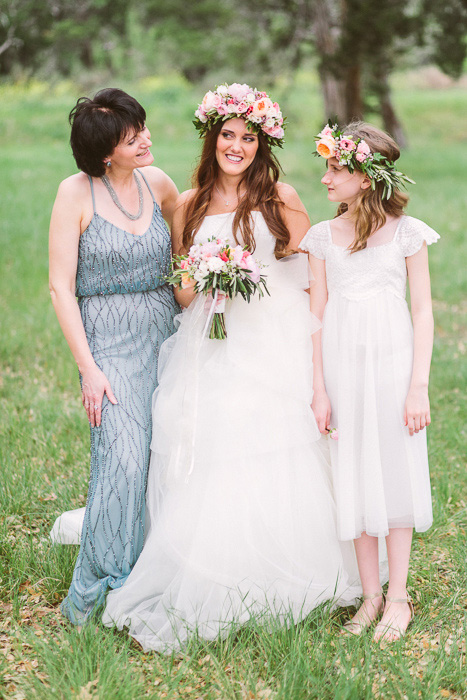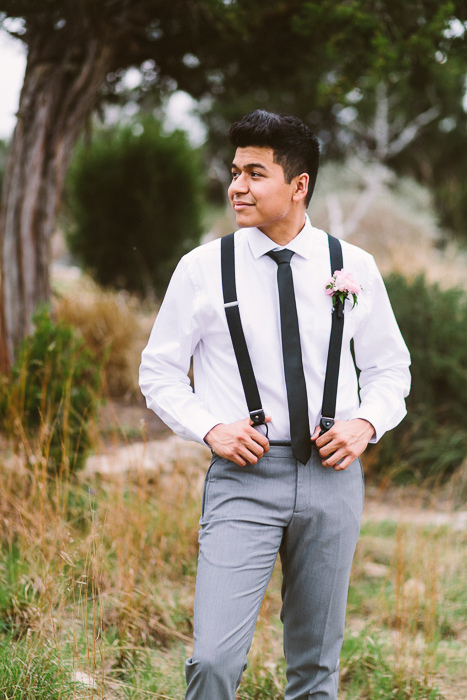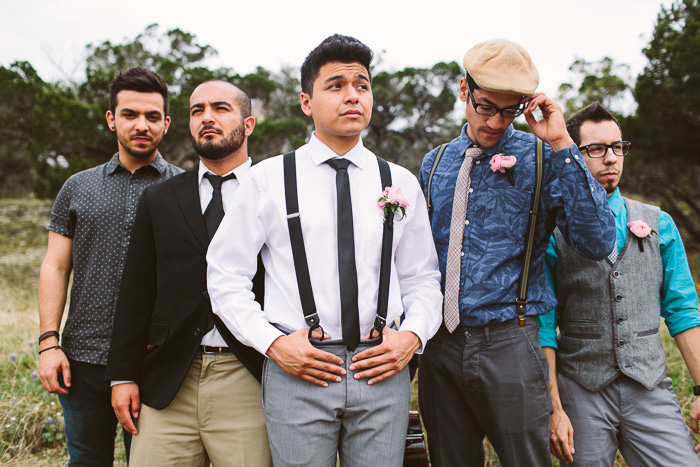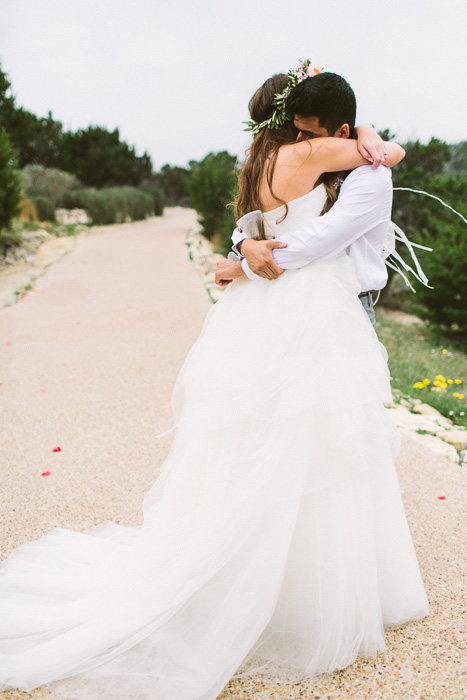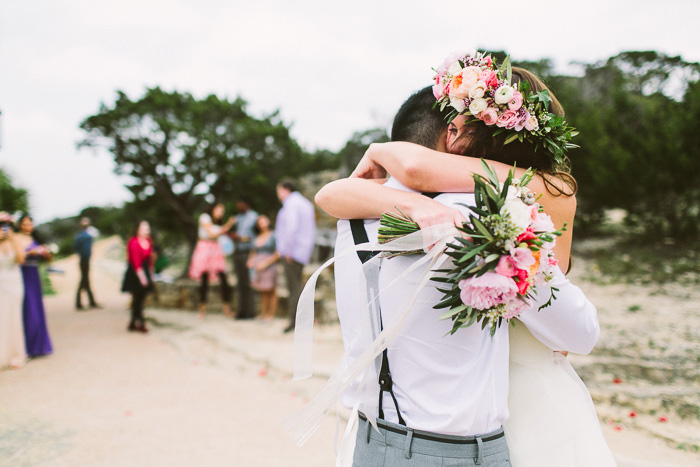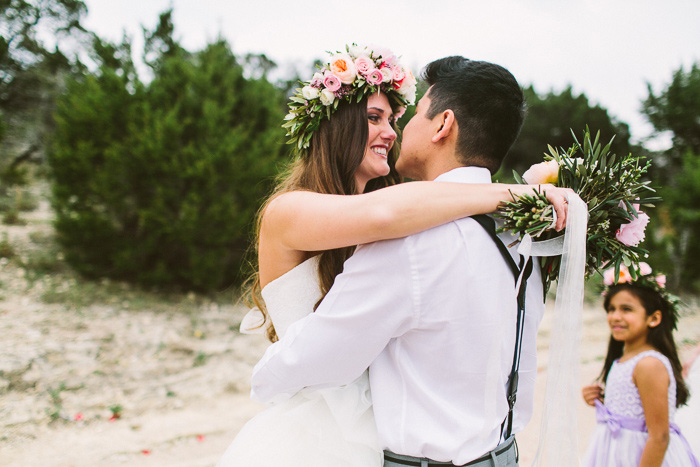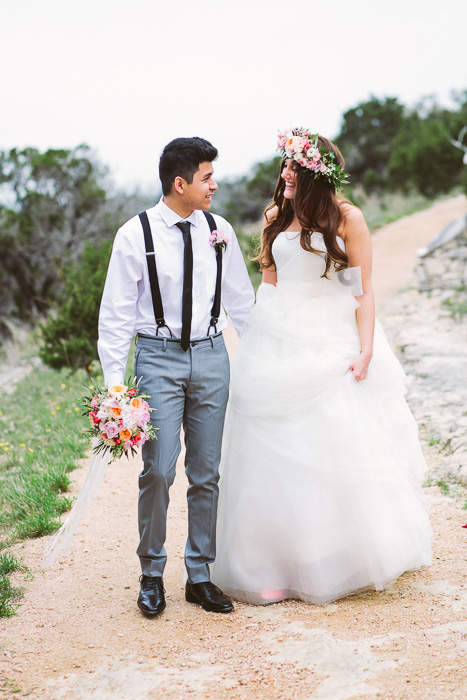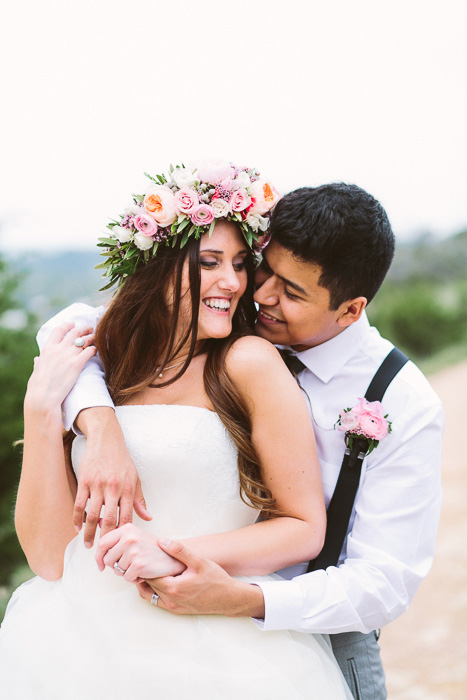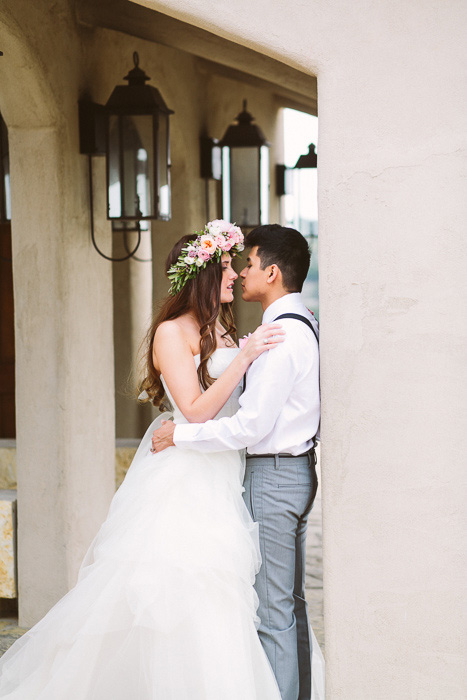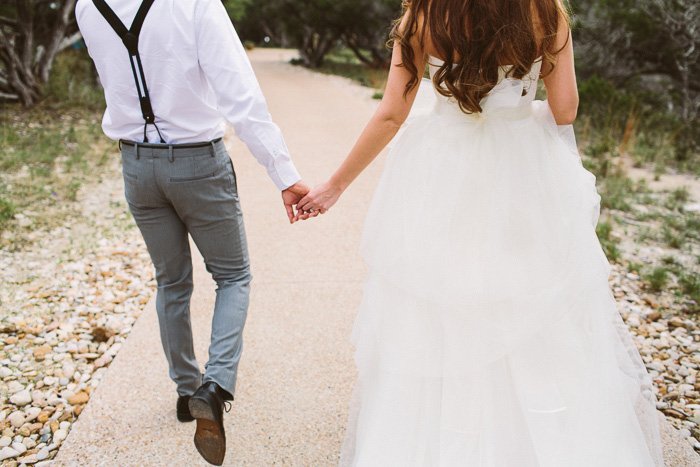 Did you have any 'issues' with the small guest list from friends and family? If so, how did you address them?
After everything was said and done, the closest and the dearest people to us were there. Everyone else was happy for us from a distance, sending tons of sweet-sweet texts our way.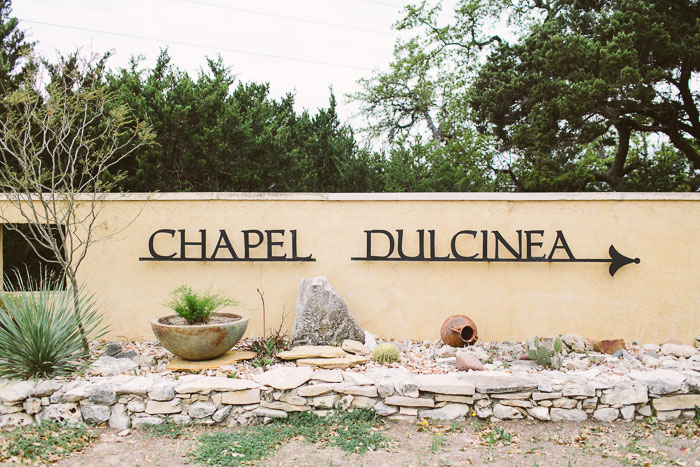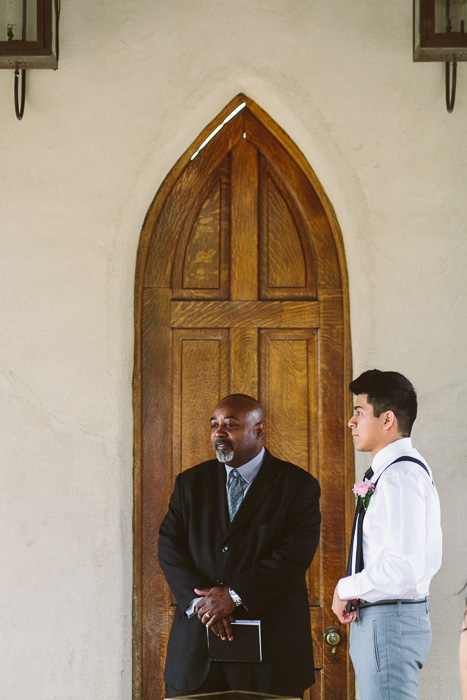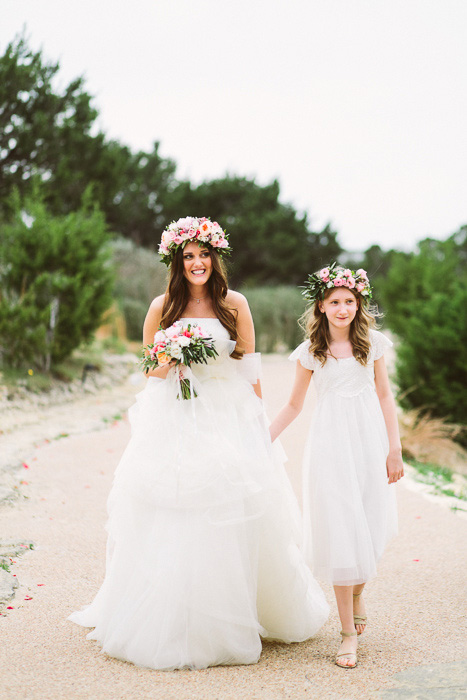 What were the highlights of the ceremony?
Well, other that the best man forgetting our rings in his car… It was just beautiful. We kept the ceremony short. The best man played "What Makes A Man" by City and Colour, as my little sister walked me down the aisle. Everything went like a dream. It couldn't have been any better.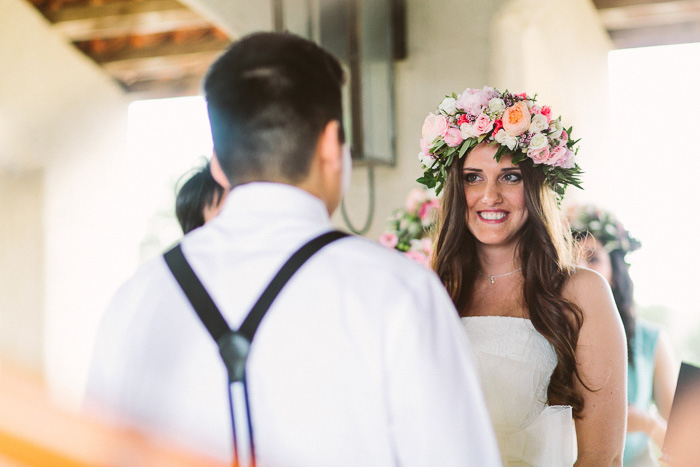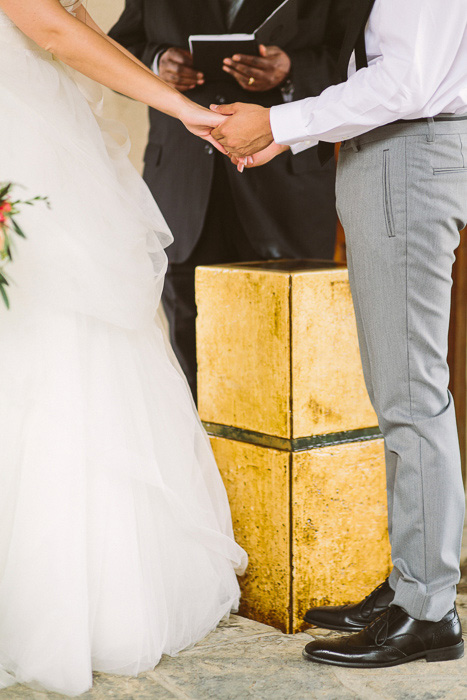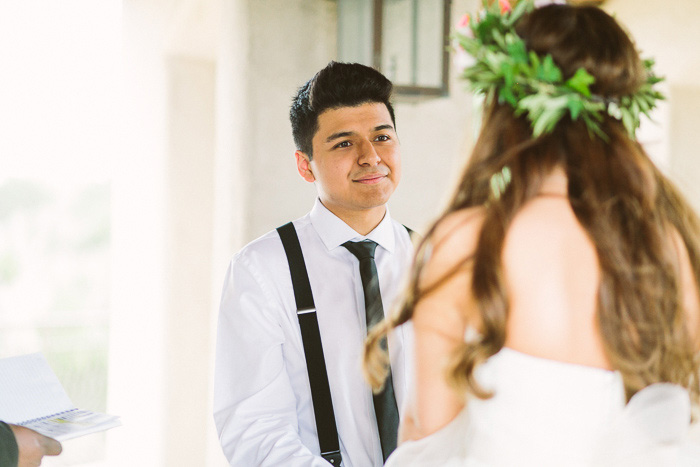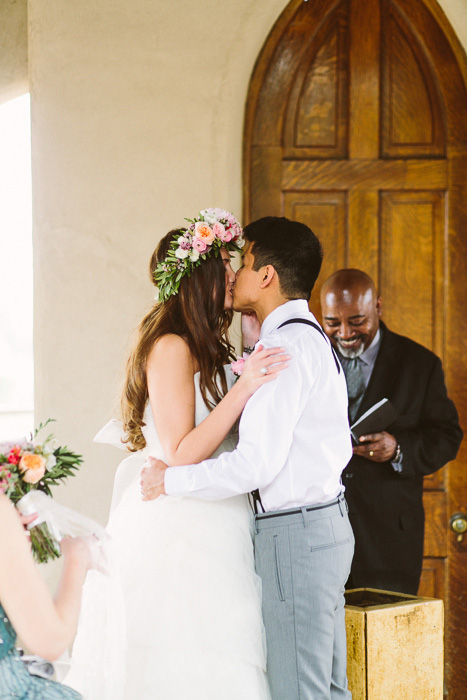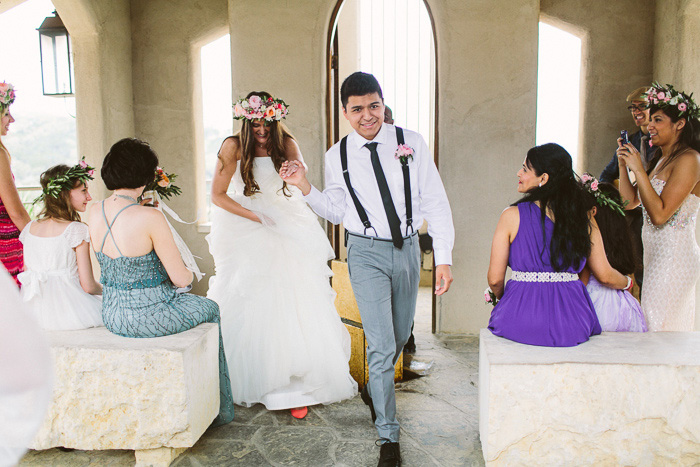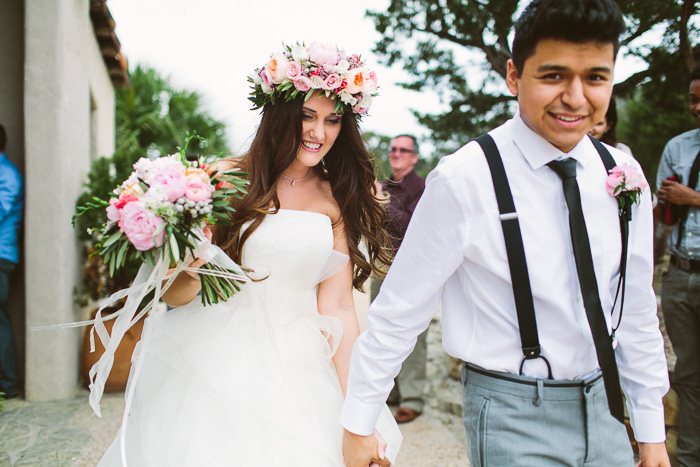 What were the highlights of the reception?
We were just so excited to finally be together after the entire day of not seeing each other. We hugged our friends, toasted, cut the cake, danced to "I Wanna Be Yours" by Arctic Monkeys, laughed, and simply enjoyed the couple of hours that we had worked so hard on for the last few months.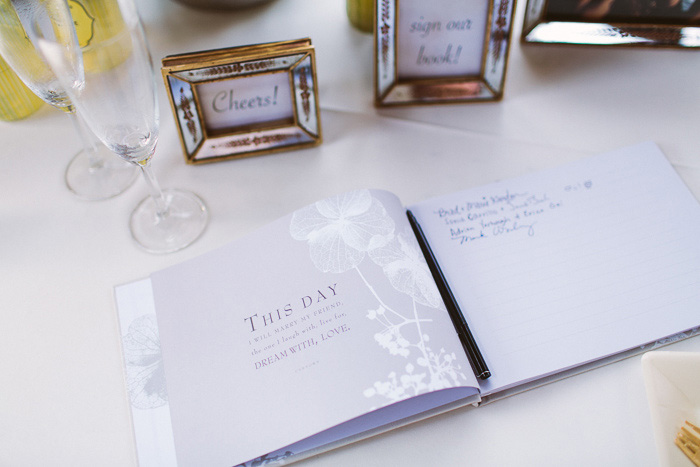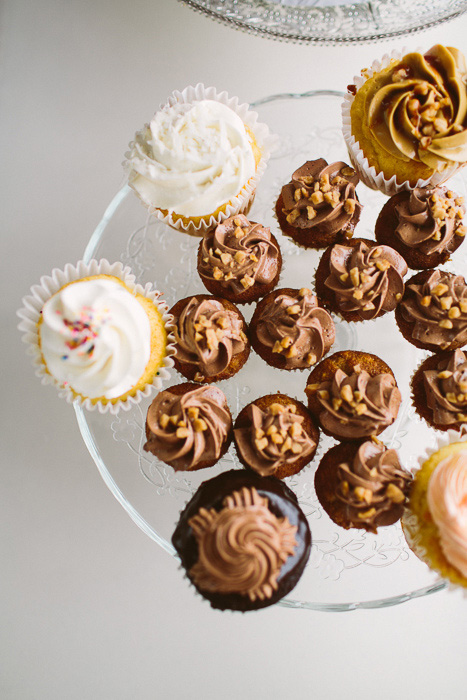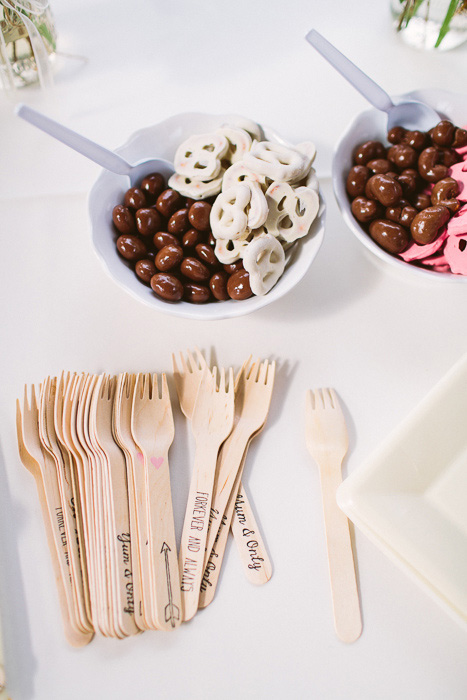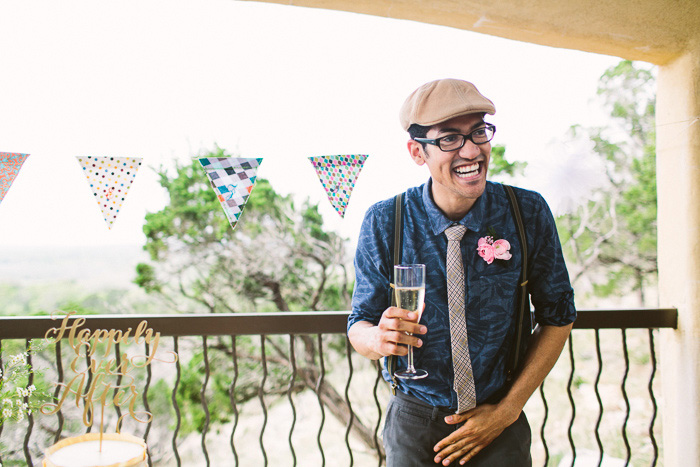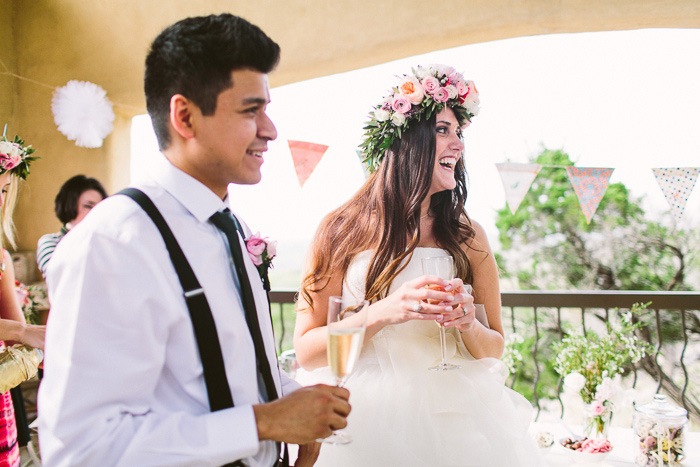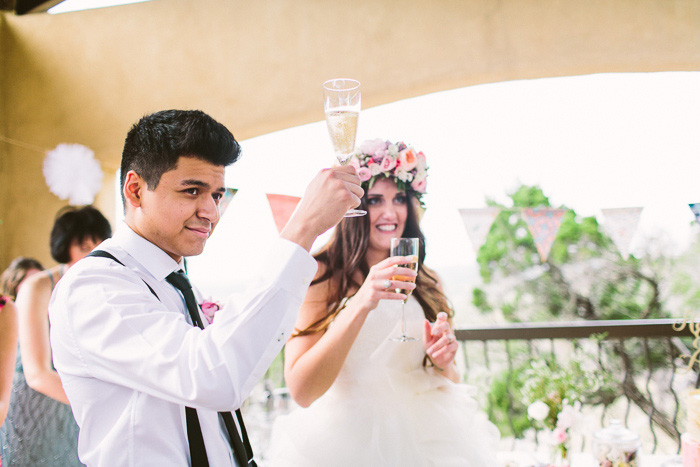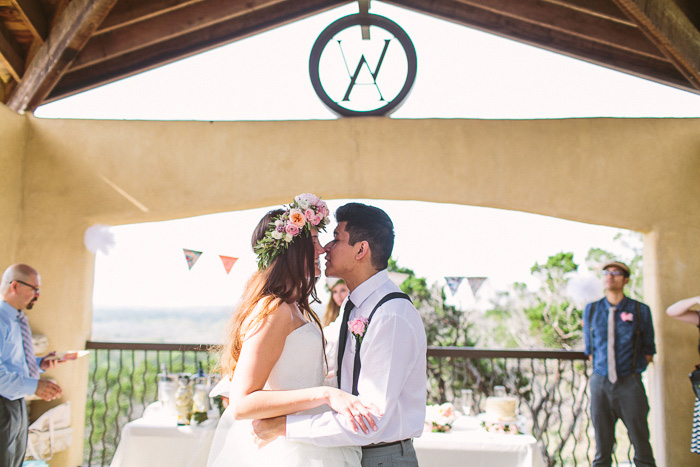 What was the best thing about having an intimate wedding?
I loved being able to hug and to talk to every single one of our guests. It was one big family get together, and I'm happy everything turned out the way it did.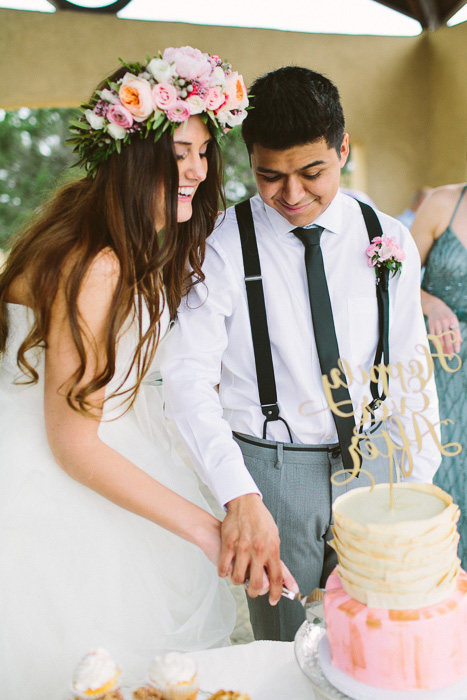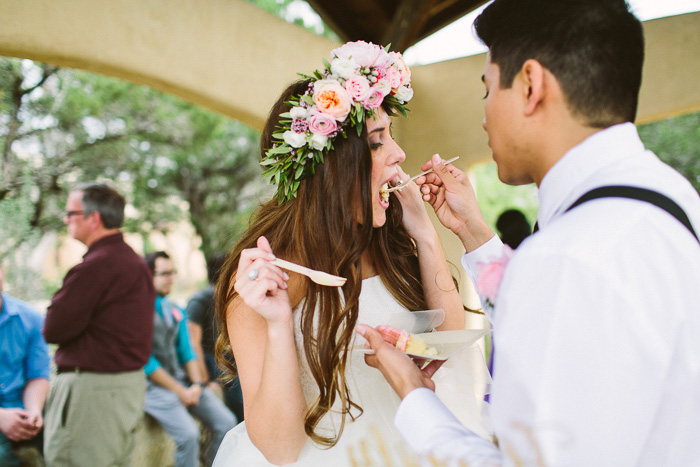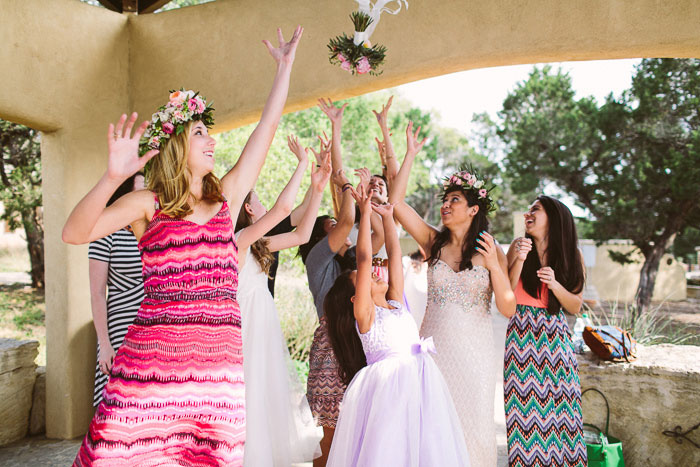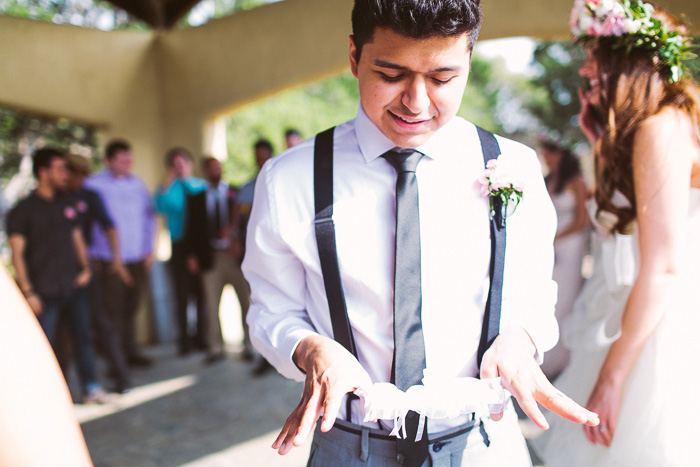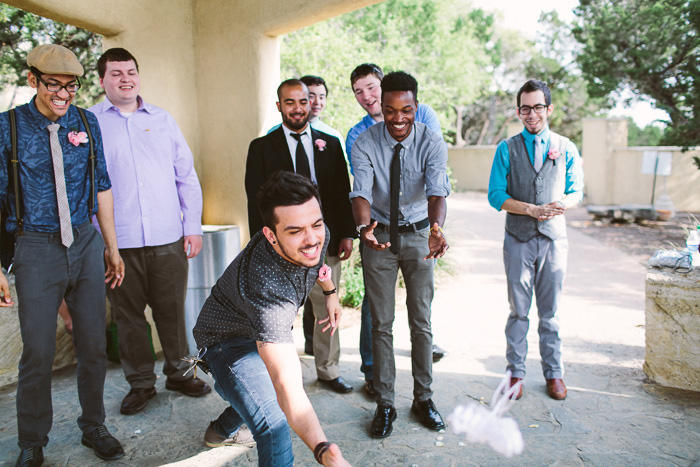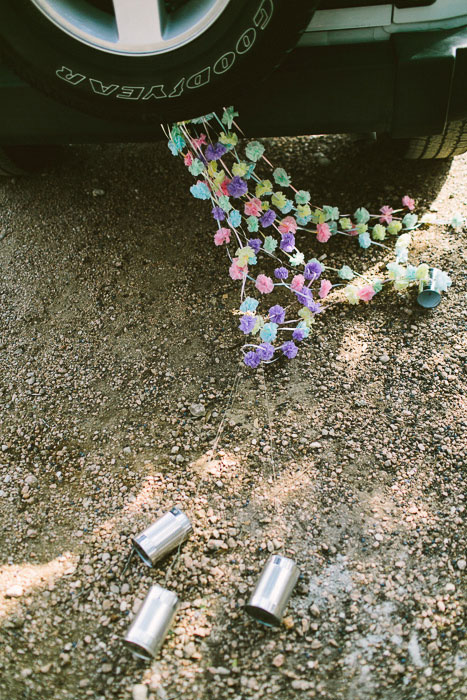 What advice do you have for couples who are considering an intimate wedding?
Don't worry about not inviting your second cousin's boyfriend's sister. This day is about you. People who matter will never hold a grudge, but rather be happy for you! Plus, you can do more on your budget, if you choose an intimate wedding.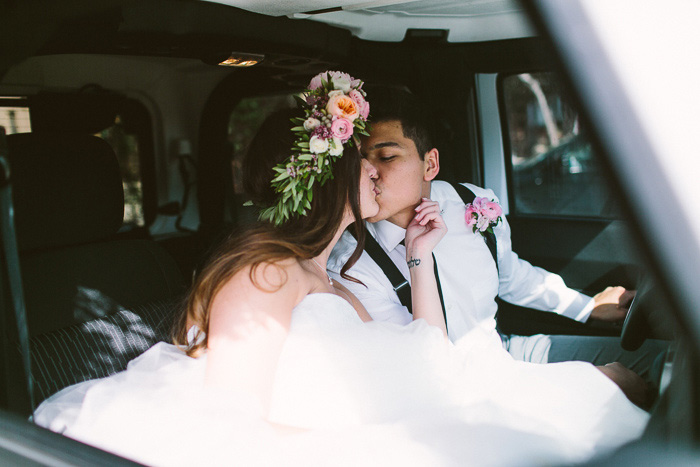 Vendors:

Photography: Kat Bevel Photography 
Beautiful Flowers: Verbena Floral
Cake: Polkadots Cupcake Factory