Is there anything more comforting than sharing a sumptuous meal with your family and friends? Great food, fine wine and perfect company always win the day.
If you are having an intimate wedding, you can relax and throw out the formalities with a family-style reception dinner. Think of candlelit long tables and a wide variety of dishes to share with your guests.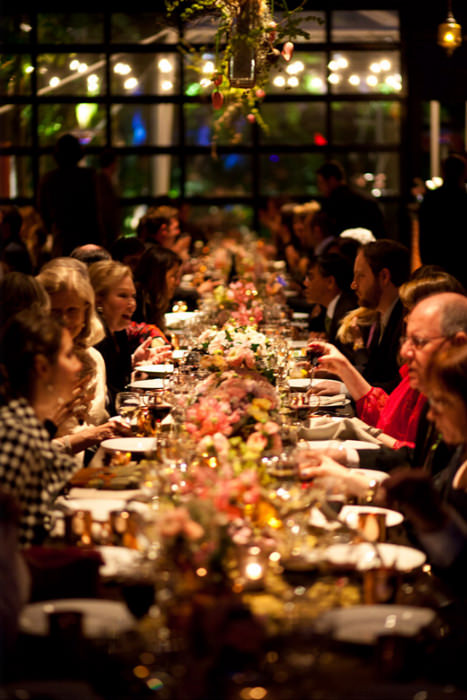 Seated dinners and buffets both have their pros and cons. Family-style dining is all about interacting with your guests and using food as a way to do this. We all know how much food brings people together, so there's no need for any awkward ice-breaking activities. Large platters being passed around the table can also give you the chance to have a varied menu. This means more side dishes, a range of appetizers to try, and endless dessert possibilities. This is also ideal when catering to guests with dietary restrictions as they have more opportunity to mix and match.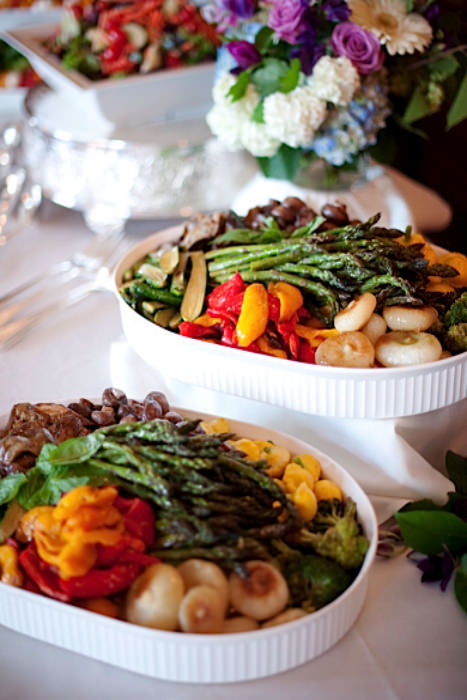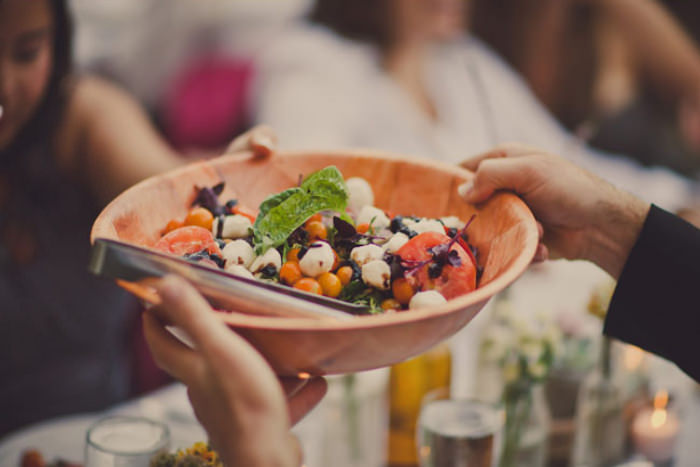 The informality of having a family-style meal does not mean that you need to skimp on the table settings. If anything, this is ample opportunity to create lavish centerpieces.  Decorate your long table with stunning flower arrangements along the middle of the table.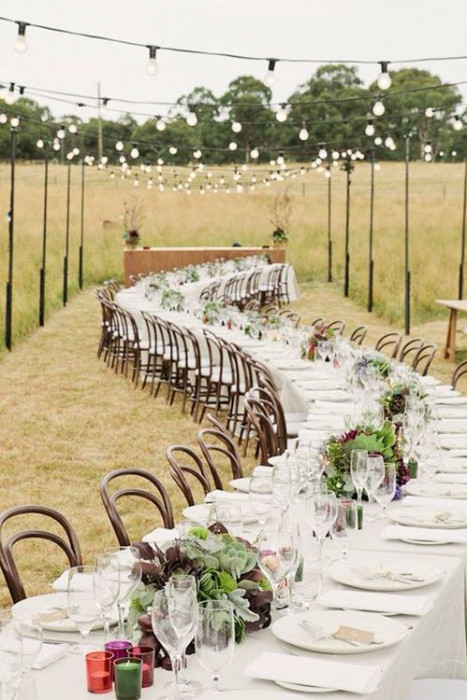 You can also keep your table decor simple, adding pops of color with minimalist bouquets.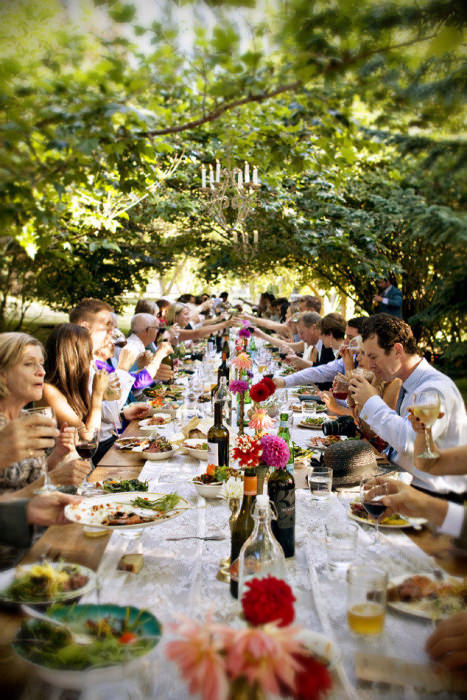 To really create an intimate at-home atmosphere go for an all out rustic style. Wooden tables and chairs with muslin runners and mason jars a plenty.
Following along with the theme of sharing and comfort; lighting is an important factor to think about. Candles have a natural and romantic feel. Have enough of them so everyone can see what they are eating and passing around whilst ensuring that you create a moody and relaxed vibe.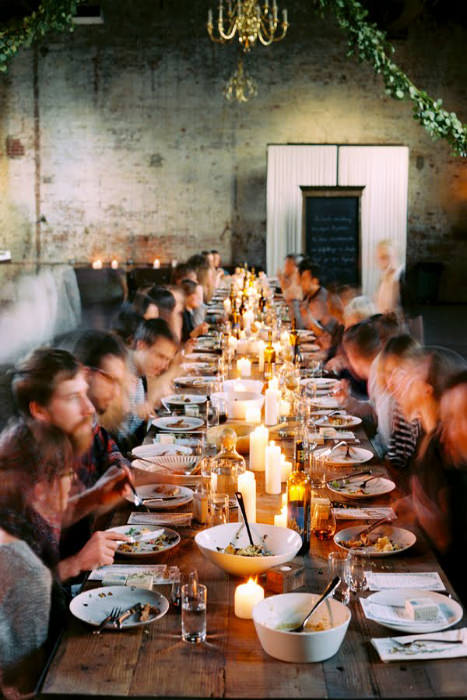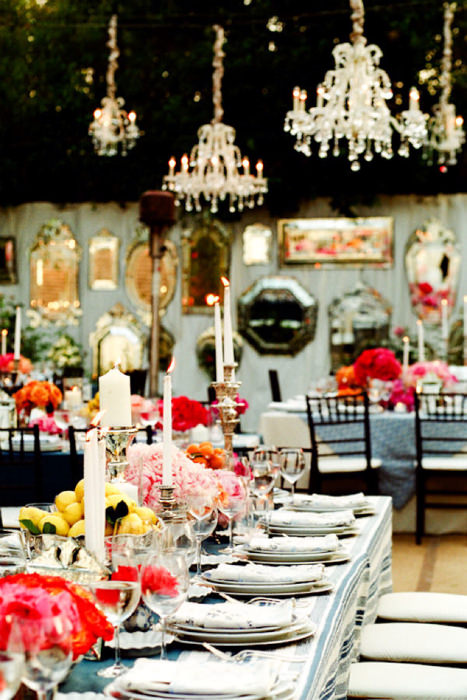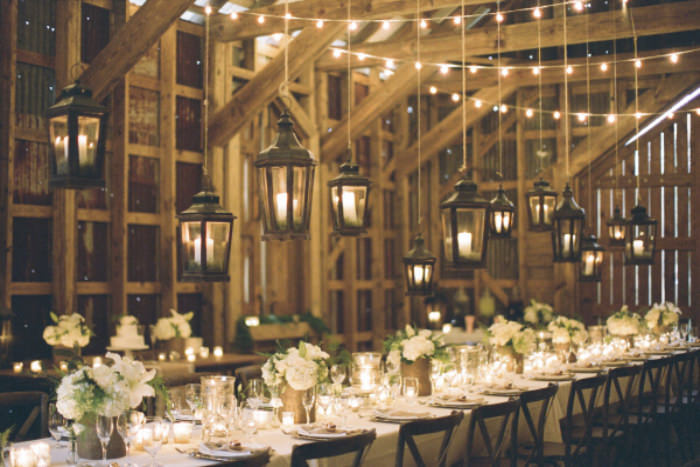 Photo one: 100layercake.com; Photo two: kat flower; Photo three: ruffledblog.com; Photo four: stlouisweddinginsider.com; Photo five: greenweddingshoes.com; Photo six: wedding heaven; Photo seven: those we fancy photography; Photo eight: pinterest.com;  Photo nine: oncewed.com; Photo ten:docuvitae.com; Photo eleven: elizabethannedesigns.com