The tuxedo is a classic look for the groom for a formal or black tie theme. It is usually true that classics are best left untouched but there are many ways to update the tux to fit in with your personal style. From bold bow-ties to printed jackets, these details will definitely modernize the look.
To add texture to the tuxedo, opt for a velvet jacket. This is a dramatic and fashion-forward update that will elevate the overall look. A navy blue jacket in velvet pairs well with deep purple and pink jewel tones in the bow-tie and boutonniere. A plum jacket is a great color addition but the fabric softens the color.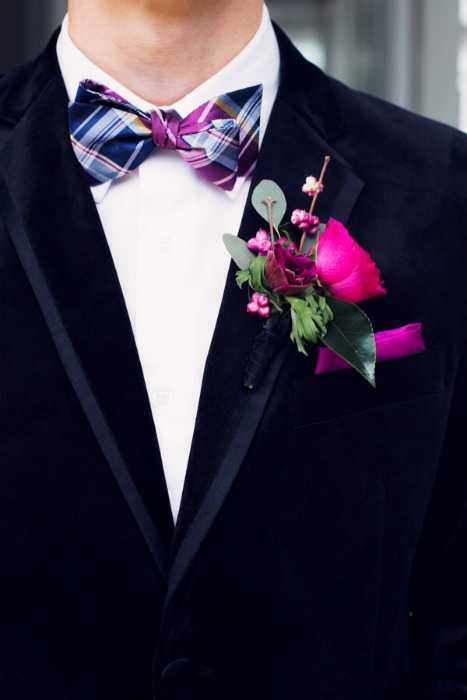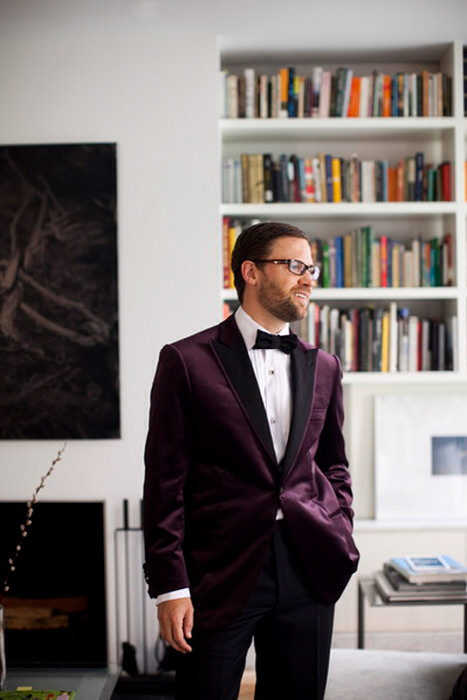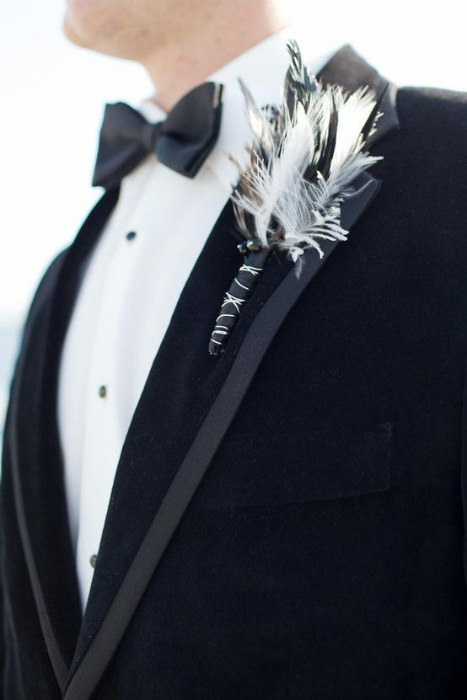 For the groom who isn't afraid to make a statement on their wedding, the printed tux is ideal. A damask or paisley print with baroque influences is a bold twist but in a gray and black palette it works well. A fine black and gray plaid is subtle but combined with striking lapels gives a good contrast. A tux with a flannel finish provides the perfect balance between formality and a laid-back style.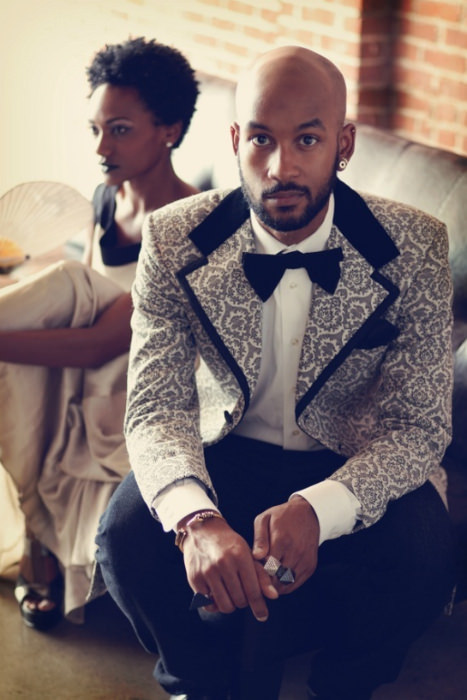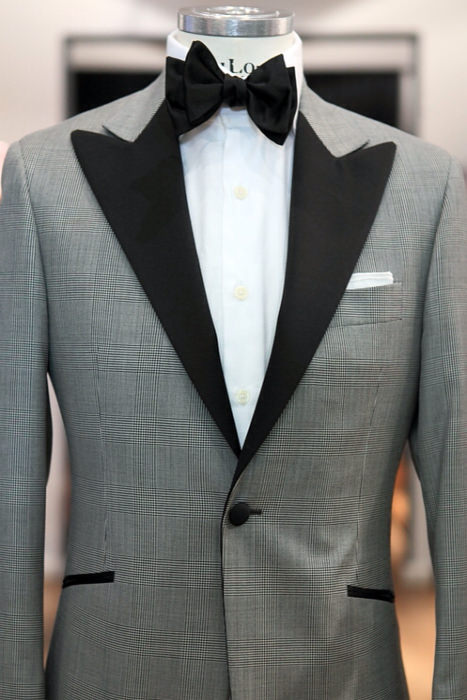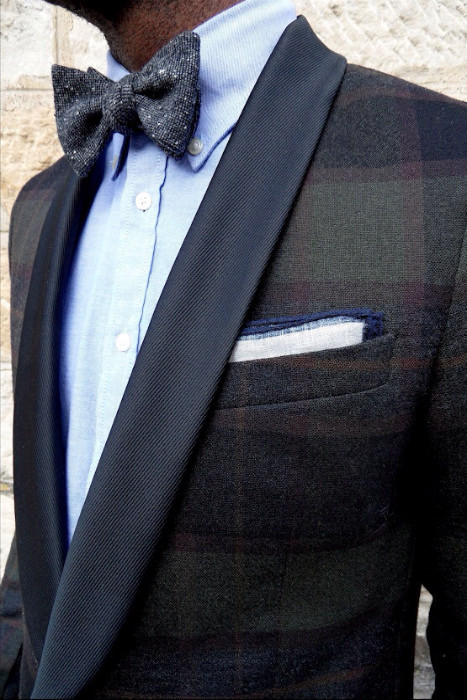 Minor updates to the shirt can effect the rest of the look and in turn transform the tux. Embellishments such as metal fleur-de-lis covering the buttonholes or embroidered details are good finishing touches.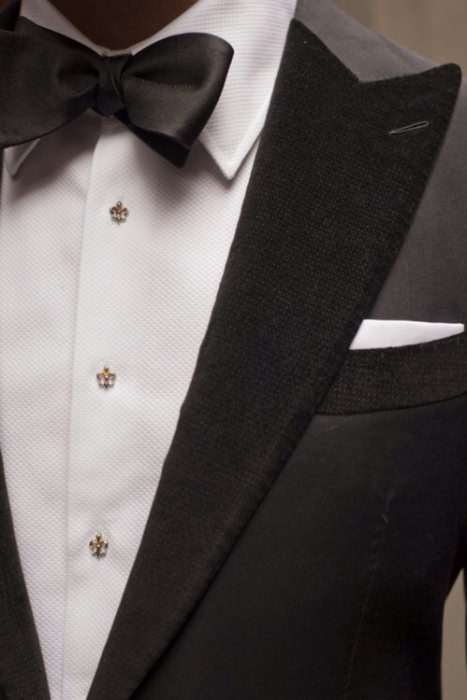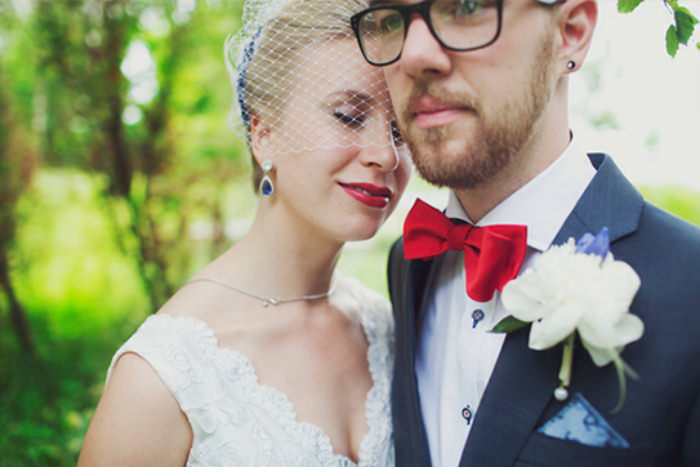 Update the classic tuxedo styles by going for a black jacket with a silk or satin trim edged around the lapels and collar. Likewise, a cream jacket with black trousers has a vintage elegance. If you're wearing a waistcoat underneath, opt for one with a subtle print in a complementary color to add interest.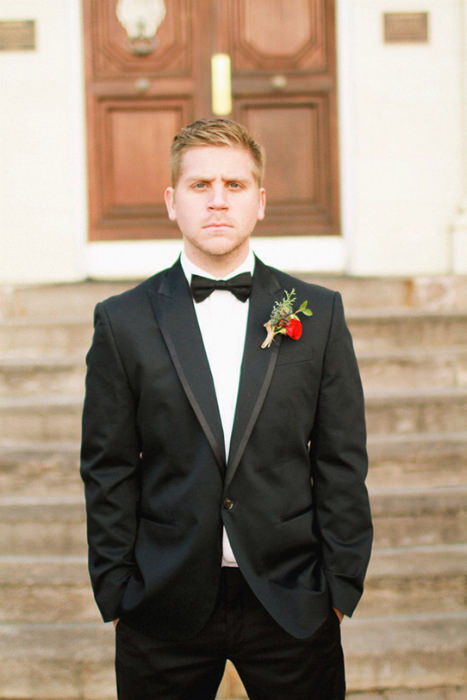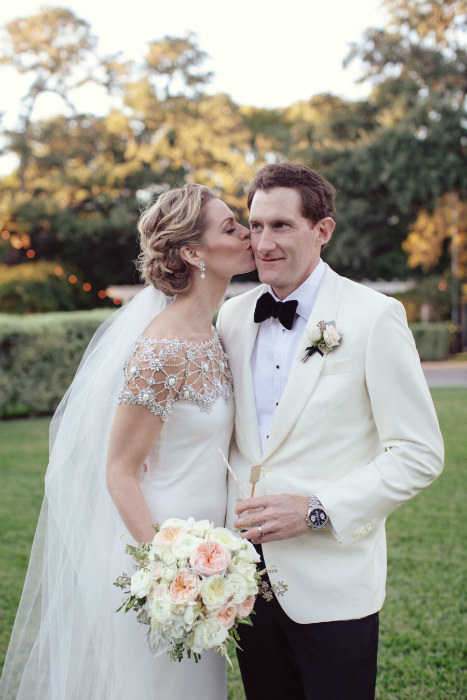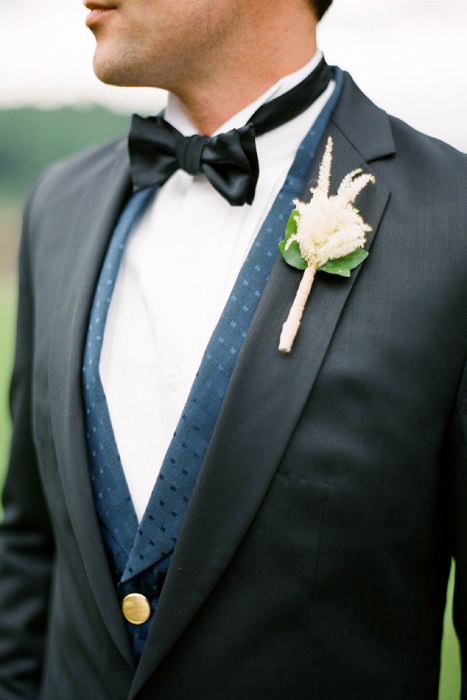 Navy and black are a sartorial match made in heaven and we choose to ignore those who say any different. When it comes to reinventing the tuxedo a navy and black pairing fulfills the brief. Contrasting lapels, buttons and trims will highlight the difference in color. A brighter blue can also work well to brighten up the look.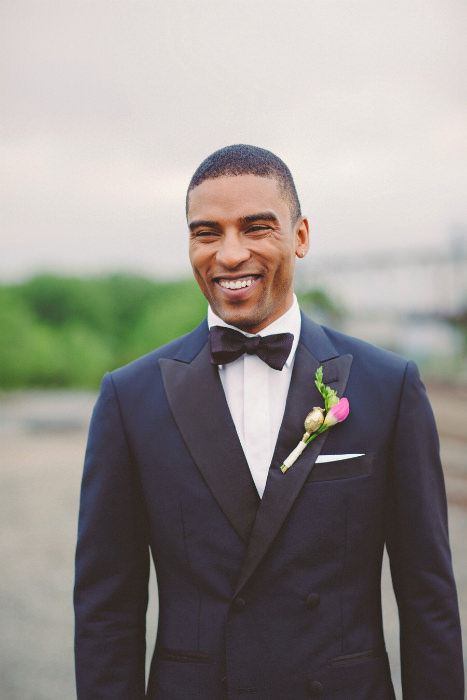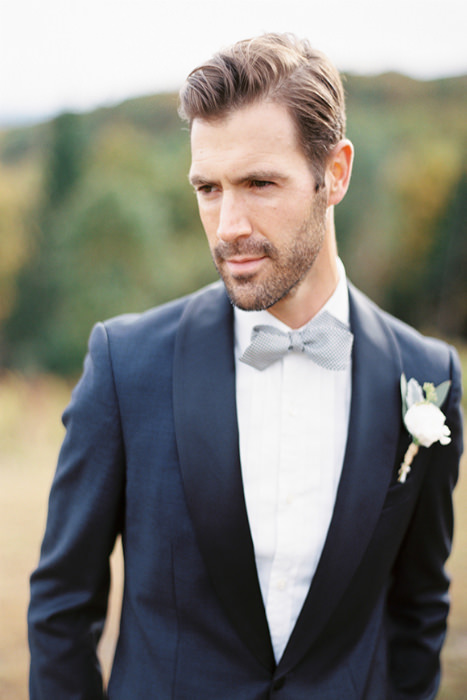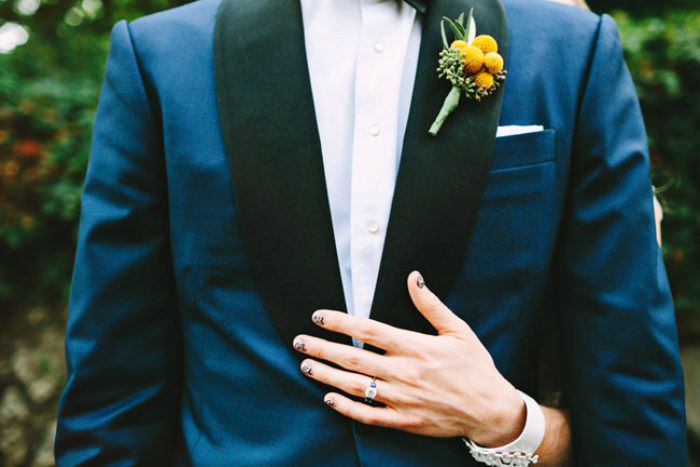 Photo one: jamielauren.ca; Photo two: christianothstudio.com; Photo three: weddbook.com; Photo four: pinterest.com; Photo five: Lander Urquijo; Photo six: pinterest.com; Photo seven: Quality Smokes; Photo eight: brandonwerth.com; Photo nine: ourloveisloud.com; Photo ten: nicholsphotographers.com; Photo eleven: ktmerry.com; Photo twelve: cleanplatepictures.com; Photo thirteen: trentbailey.com; Photo fourteen: patfureyphoto.com