Say bye bye to blush tones, and hello to jewel tones because this season's hottest color palettes are all about rich, sultry hues. Plummy purples, emerald greens, and deep dark reds are just a few of the shades taking over from the pretty pastels of the last few years. Creative couples everywhere are embracing this shift toward bolder colors and incorporating them into their wedding day, and you can too.
An easy way to incorporate jewel tones into your wedding look is through your make-up. Pair a dark fuschia lip with a green shadow on your eyelids for a striking effect.
You can't go wrong with a great pair of Gucci heels in emerald green; or, if you're a non-traditionalist, an all green wedding dress!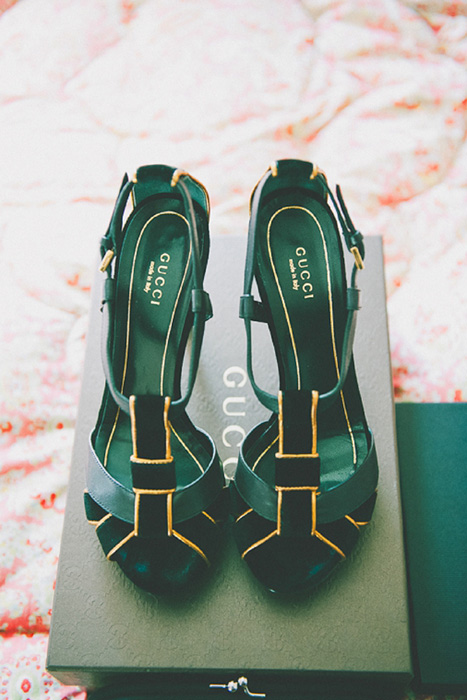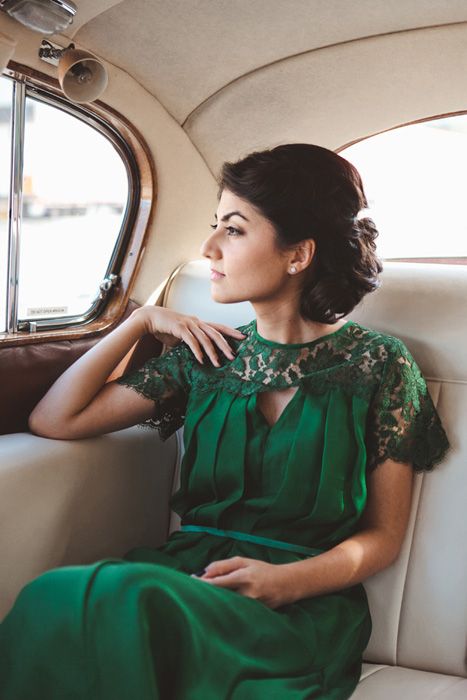 Your bridesmaids will look stunning in rich plum purples.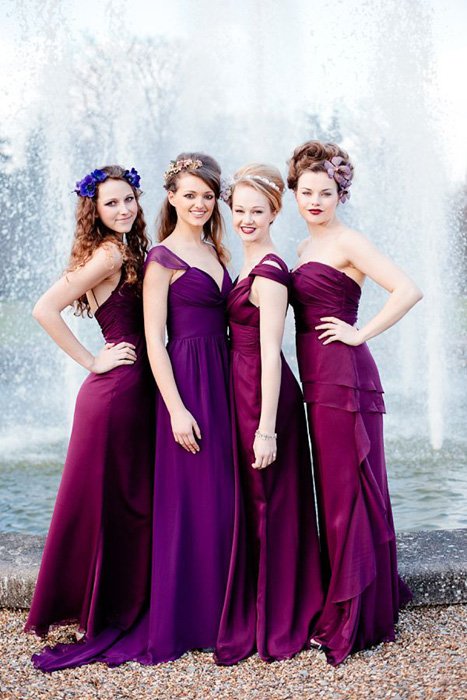 And so will your groom!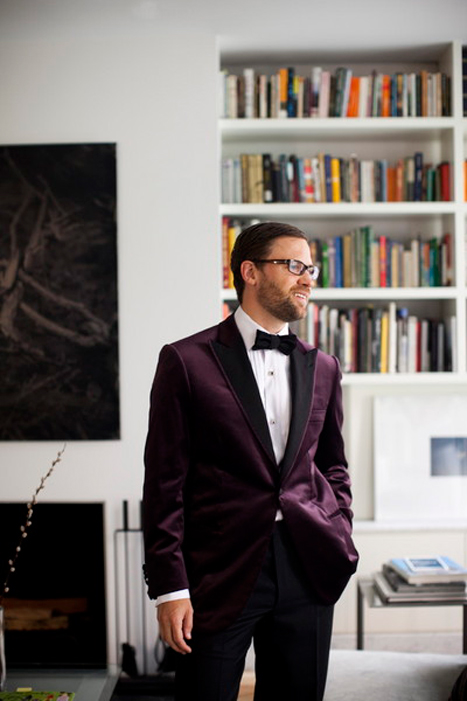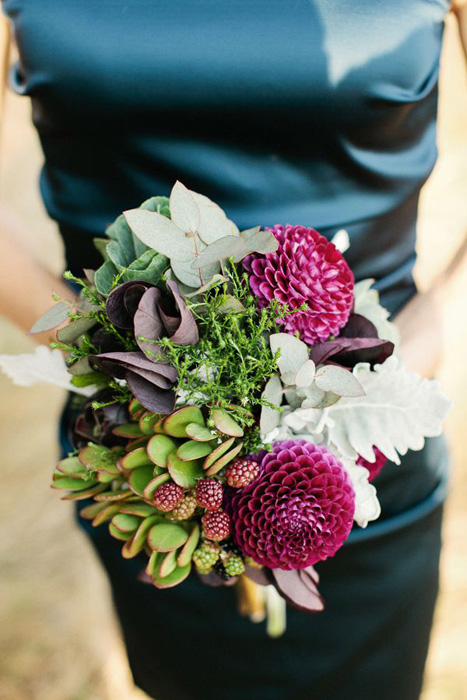 A jewel tone color palette opens up your floral options considerably, especially if you're having a fall or winter wedding. Consider using dahlias, anemones, and succulents.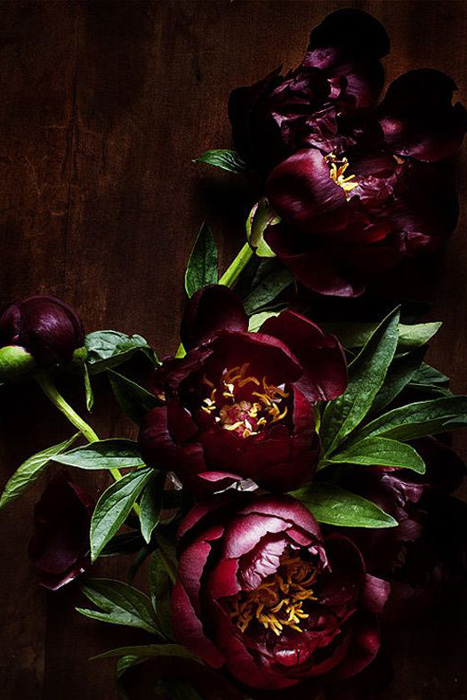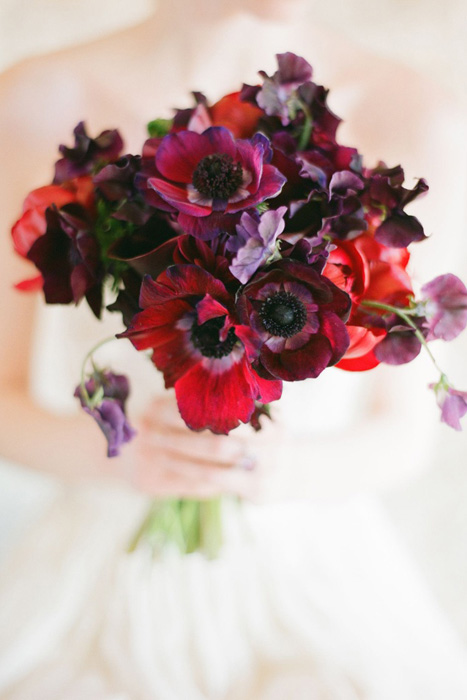 Depending on the look you're going for you can create a beautiful jewel toned tablescape with vintage colored glassware, a stunning agate chandelier, or simply by using colored linens.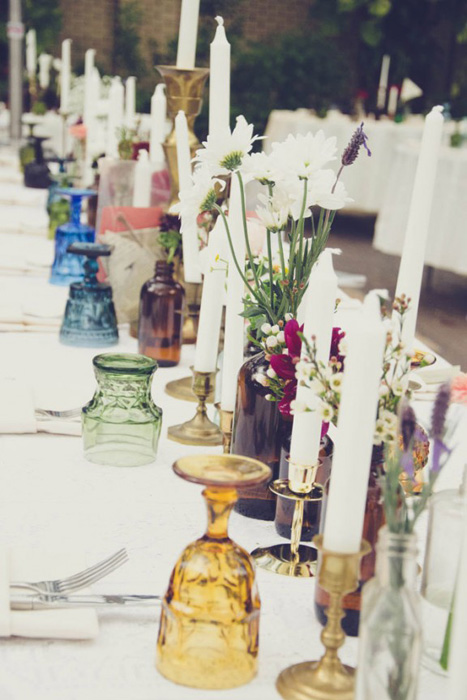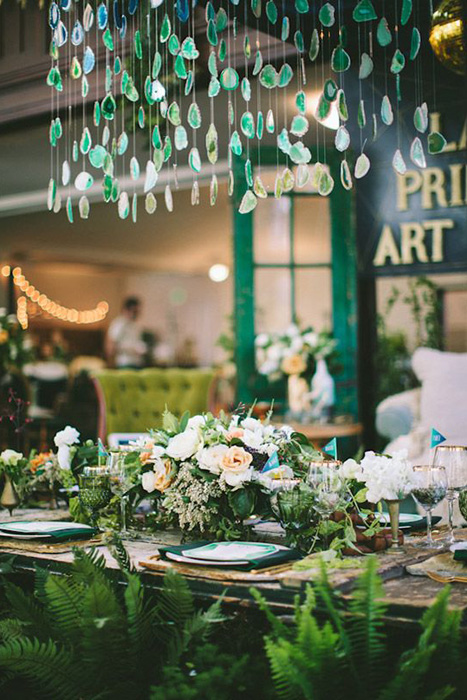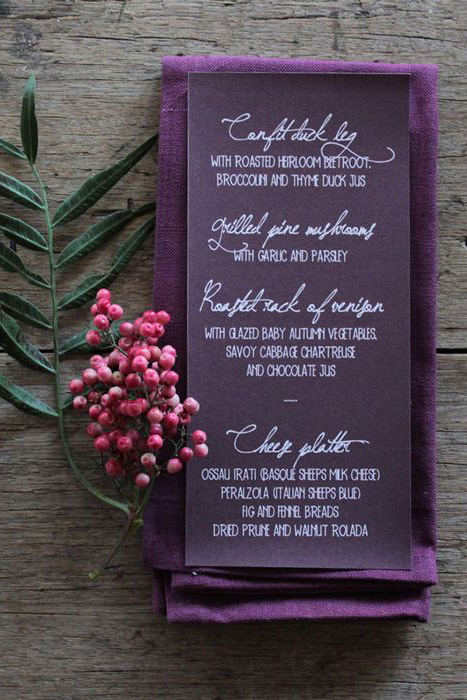 As for your wedding cake, you can easily achieve a jewel toned look with fondant icing, but we love the simple idea of adding purple and red fruits to a rustic white cake.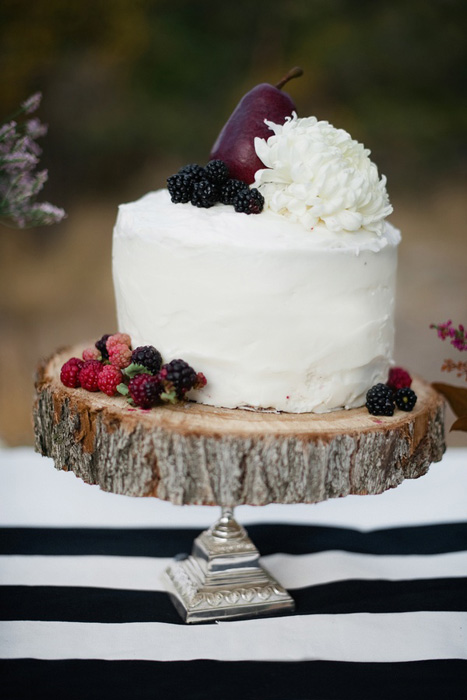 Photo one: theprettyblog.com; Photo two: whimsicalwonderlandweddings.com; Photo three: ilovewednesdays.com; Photo four: lovemydress.net; Photo five: christianothstudio.com; Photo six: ruffledblog.com; Photo seven: anthologymag.com; Photo eight: fluttermag.com; Photo nine: rocknrollbride.com; Photo ten: 100layercake.com; Photo eleven: akimbo.com.au; Photo twelve: elizabethannedesigns.com